Introduction
Picking out a graphics card to buy under $300 can be a mighty task at times. With the rising prices over the past couple of years, NVIDIA, AMD, and more recently Intel, are competing head to head to provide the best value option on the market. And for the average consumer this can make finding a graphics card under $300 with the best value-proposition quite complicated. So how are you to choose?
In order to figure out which is the best graphics card under $300 we've put together an in-depth buyers guide covering a mass of GPUs under $300. We've put all of the cards in this roundup through a full suite of testing, while taking a number of different considerations into account, such as modernity, gaming performance, architectural features, and pricing.
Our Recommendation: AMD Radeon RX 6700
After testing and analysing a myriad of graphics cards, we've concluded that the best GPU under $300 is AMD's Radeon RX 6700. With the rising performance demands of modern games, VRAM is king, so having a graphics card that sports more VRAM and has a solid clock speed is pivotal in ensuring your performance holds up well – and this is where the RX 6700 comes in.
This GPU sits just below the $300 mark dependent on the vendor you've chosen, and will stand up to the demands of modern games for the next few years at both 1080p and 1440p resolutions.
Suggested Article: Best AMD GPUs to Buy in 2023
All of the GPUs in Our Testing Roundup
Our Recommendations
1. NVIDIA GeForce RTX 3060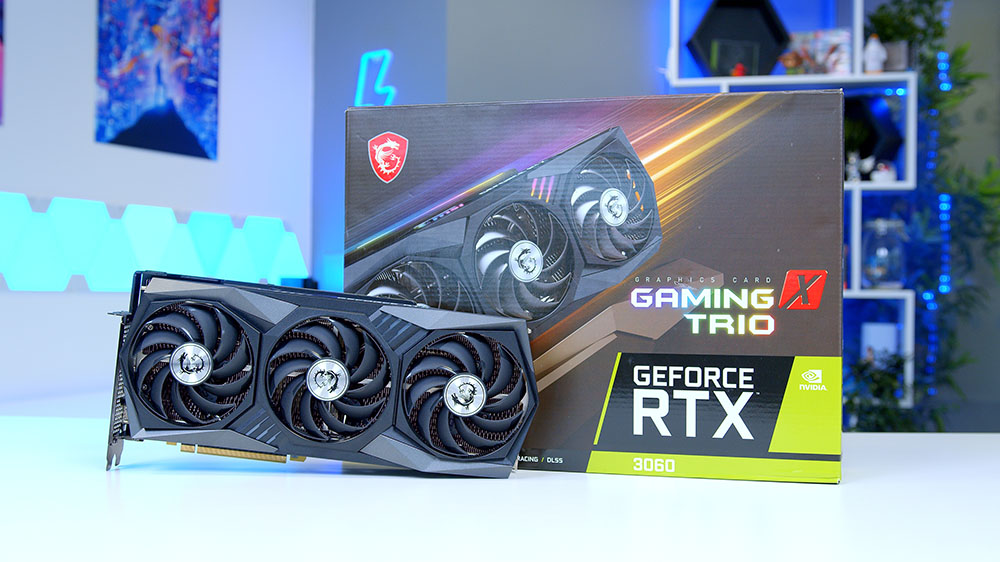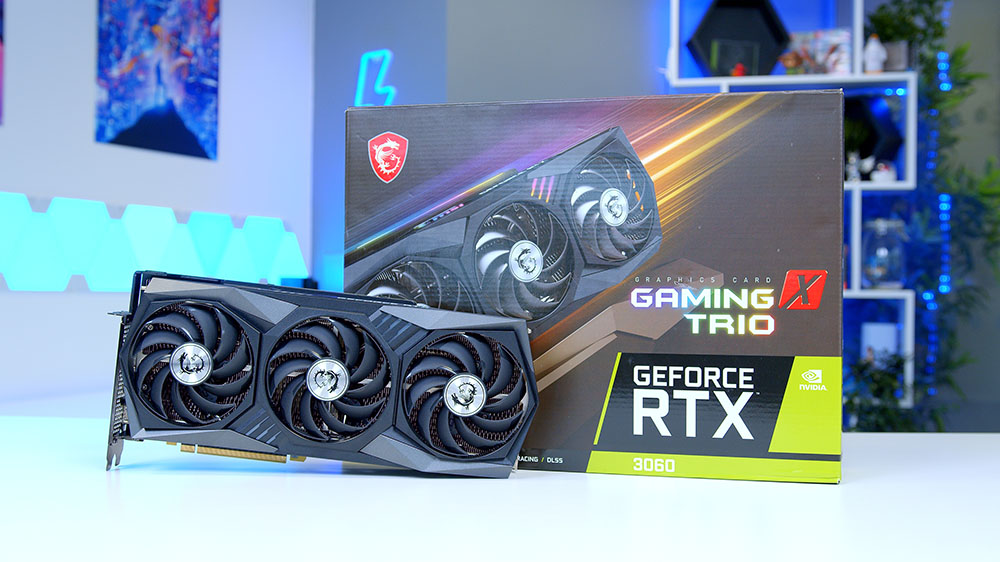 The RTX 3060 from NVIDIA is one of Team Green's true budget options and was the proverbial 'talk of the town' back when RTX 3000 graphics cards launched. This card comes with 12GB of VRAM, which is ideal for the increasing requirements for modern games, along with a wide range of technologies at it's back that make it a compelling option.
Looking at performance, the RTX 3060 is definitely more of a 1080p beast. You can expect this GPU to absolutely soar in older more Esports-style titles, with games like Fortnite, Apex Legends or Valorant surpassing that 144Hz sweet spot. In modern titles, framerates will suffer to a degree based on the age of this card, but the increased VRAM capacity should help maintain reasonable frames at 1080p in newer games.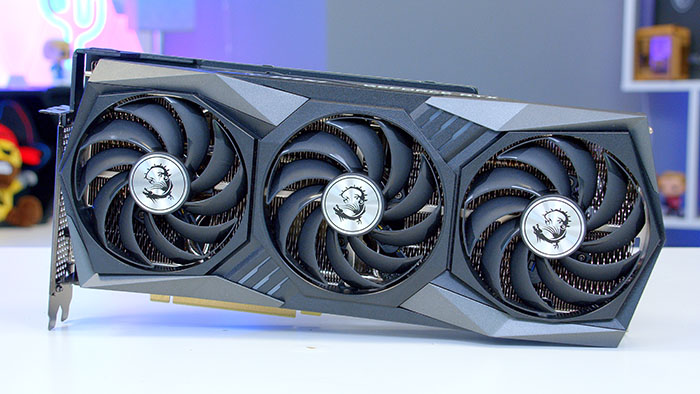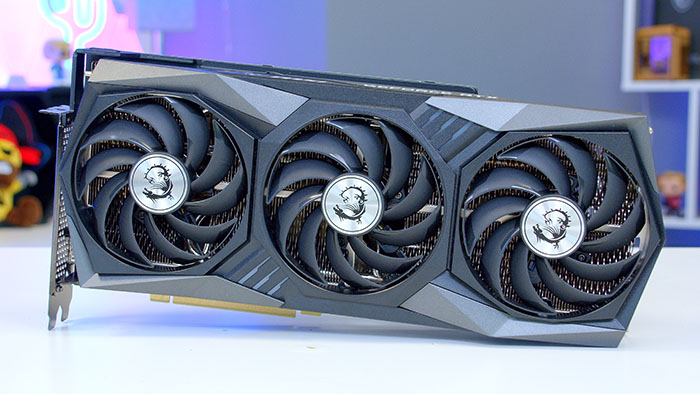 While the RTX 3060 is a solid graphics card, stocking for this GPU is quite volatile based on its age. Its not particular easy to secure Founders Edition variants anymore, which means picking up a pricier AIB option is effectively the only option while stocks last. But if you are able to secure one, you won't be disappointed with the excellent performance of the RTX 3060.
Buy the NVIDIA GeForce RTX 3060 on:
2. AMD Radeon RX 6600 XT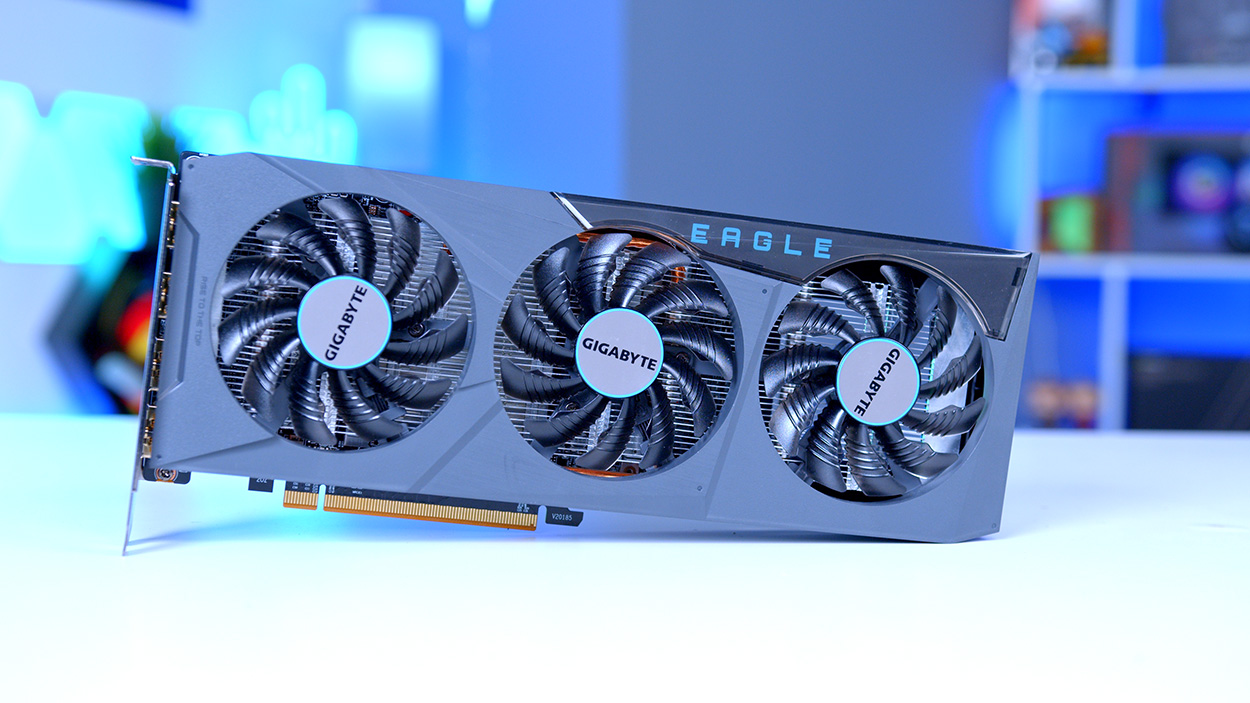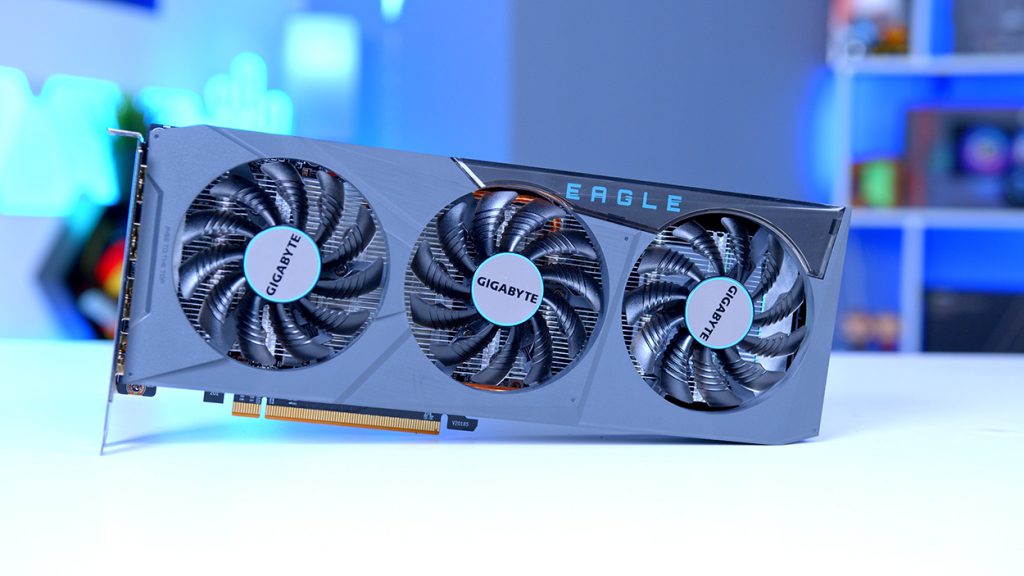 The Radeon RX 6600 XT is one of AMD's popular previous-generation cards, which has become a firm favourite in the budget space, due to a number of driver optimisations and improvements. Many of these older cards (minus the 6500 XT) are extremely competitive options. You've got the benefit of massively improved performance, at a price point that the majority of consumers would deep acceptable.
Looking at performance, much like the RTX 3060, the Radeon RX 6600 XT is a beast when it comes to 1080p gaming. This card also has some decent legs in 1440p as well, but there will definitely be a loss of frames here. Its also worth noting that whilst this GPU will cope with some modern titles, it is let down by the lower VRAM capacity which will result in reduce performance in the newest of titles.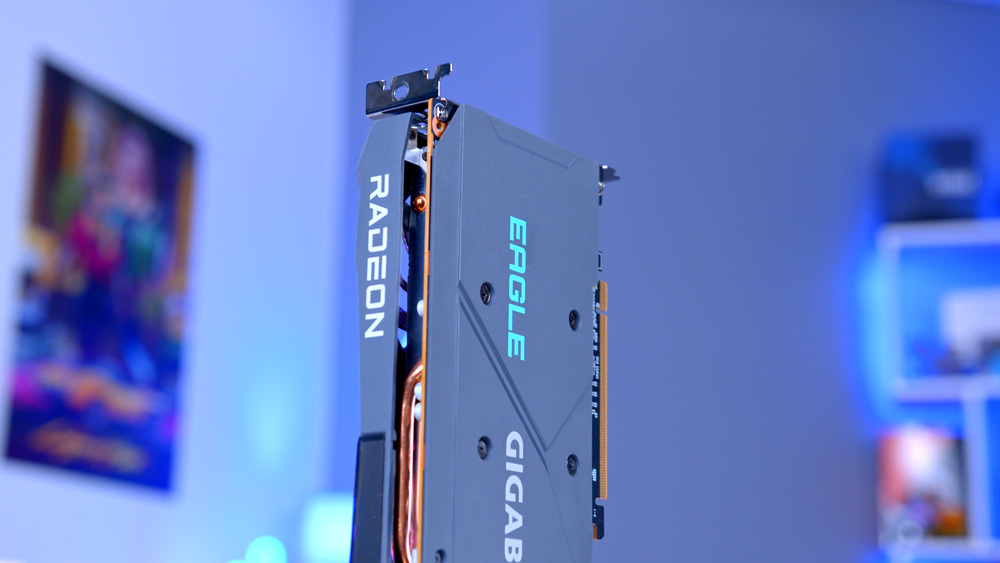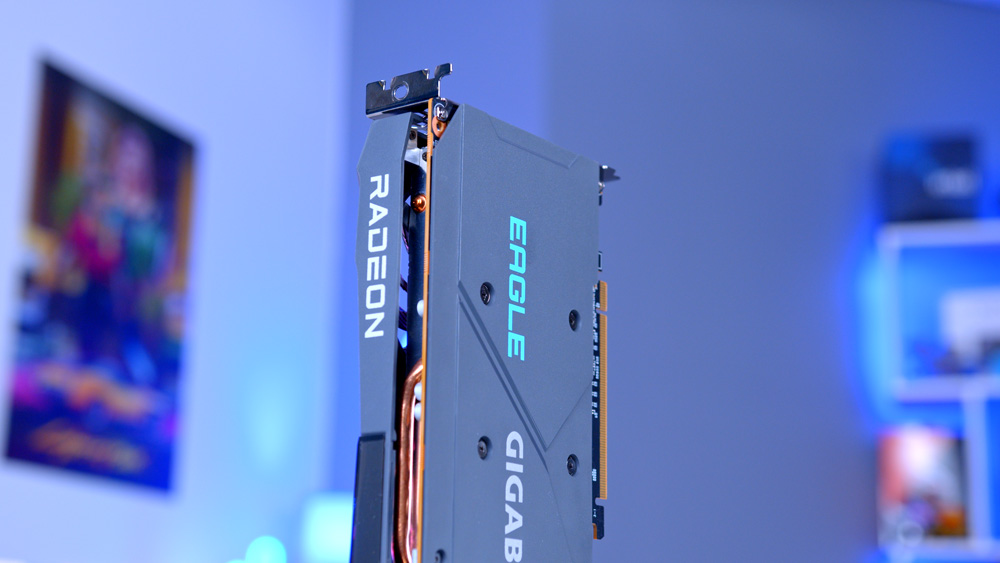 Touching on the VRAM capacity, I'd argue that this is the biggest weakness of the RX 6600 XT. While this card is a very strong competitor in the GPU space, its lack of VRAM limits its capability and longevity in modern games. But despite this, it is still worth considering for those looking to build a solid 1080p gaming PC with a GPU under $300.
Buy the AMD Radeon RX 6600 XT on:
3. AMD Radeon RX 7600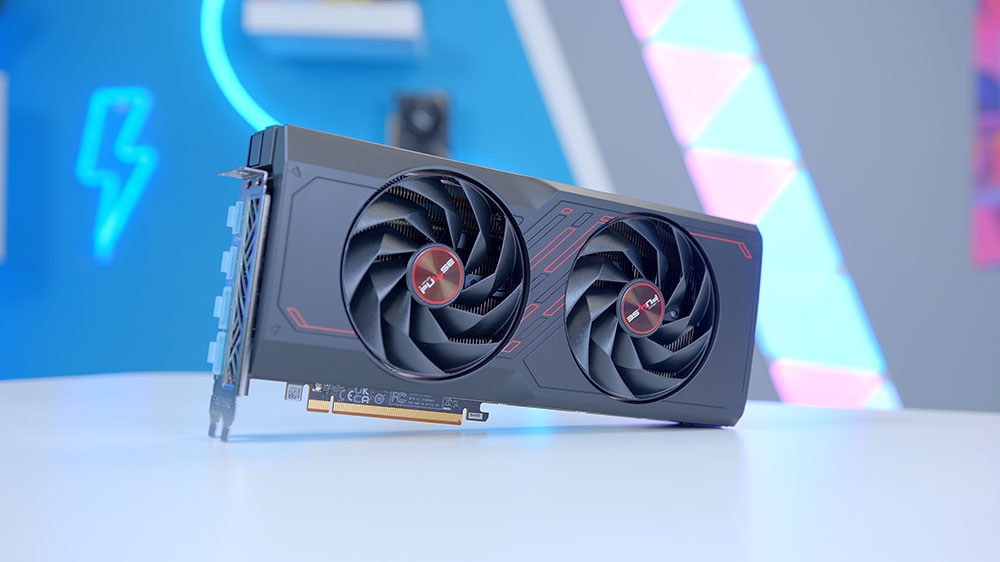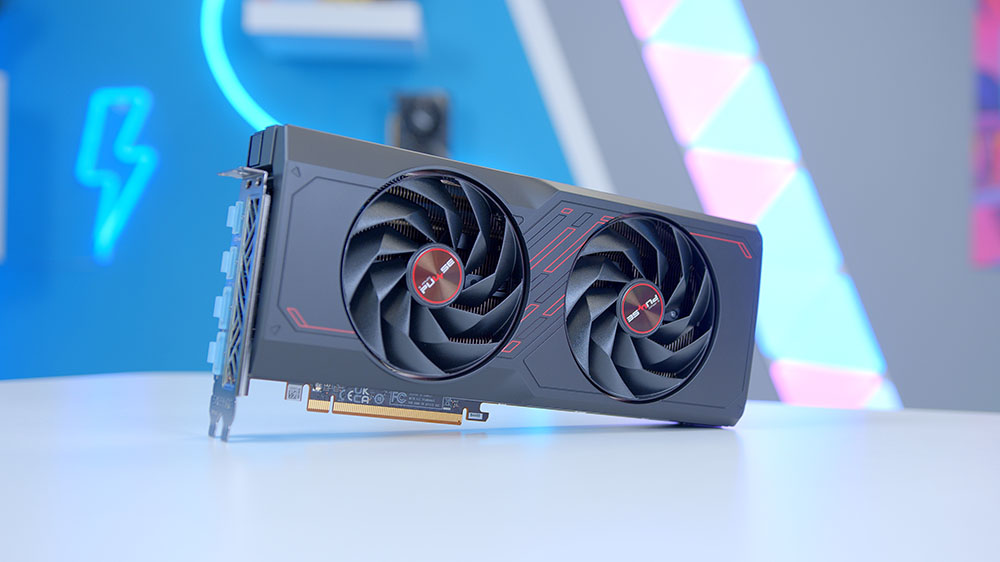 The Radeon RX 7600 has been a mainstay in the budget gaming space since its release in 2023, and in the face of rising prices, the RX 7600 seems like an absolute dream. This card is AMD's only budget graphics card with the newest Radeon 7000 range. After our initial review, we were quite impressed with the 7600, especially when comparing this AMD card to NVIDIA's RTX 4000 options.
Moving onto performance, this graphics card is a 1080p beast, offering solid metrics in the vast majority of titles. We also found that even without FSR, the Radeon RX 7600 was able to handle 1440p pretty well too. Obviously this was at a reduced framerate in comparison to 1080p, but we were still happy with the performance.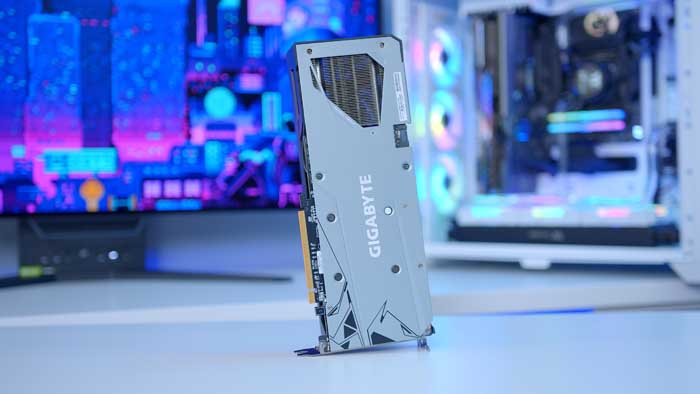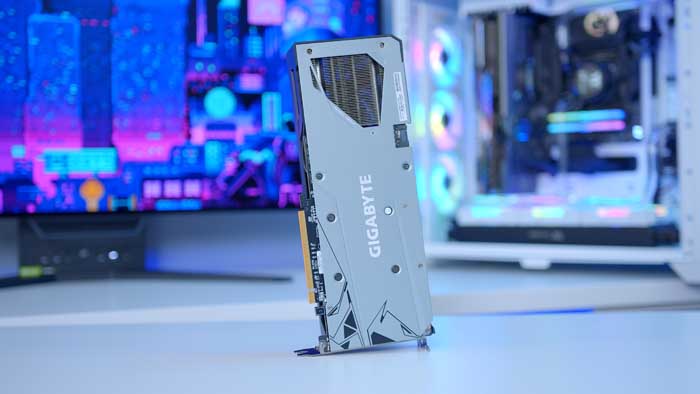 Unfortunately, the Radeon RX 7600 suffers from the exact same issue that its Radeon 6000 predecessor does, which is VRAM. While this card does perform much better in comparison to the vast majority of other cards, its survival in modern titles is disappointing. However, the 7600 still stands as one of the best graphics cards under $300, especially for 1080p gaming.
Buy the AMD Radeon RX 7600 on:
4. AMD Radeon RX 6700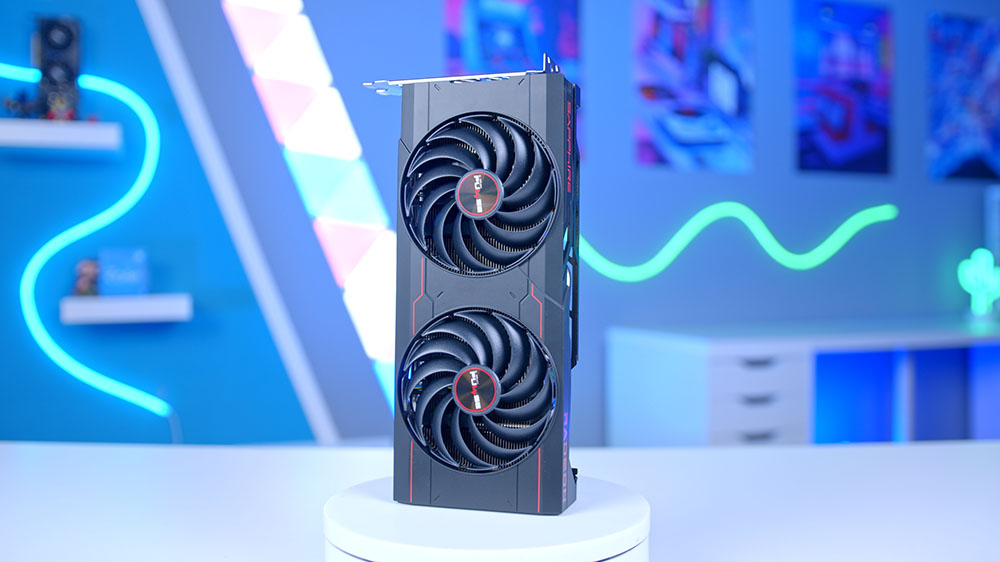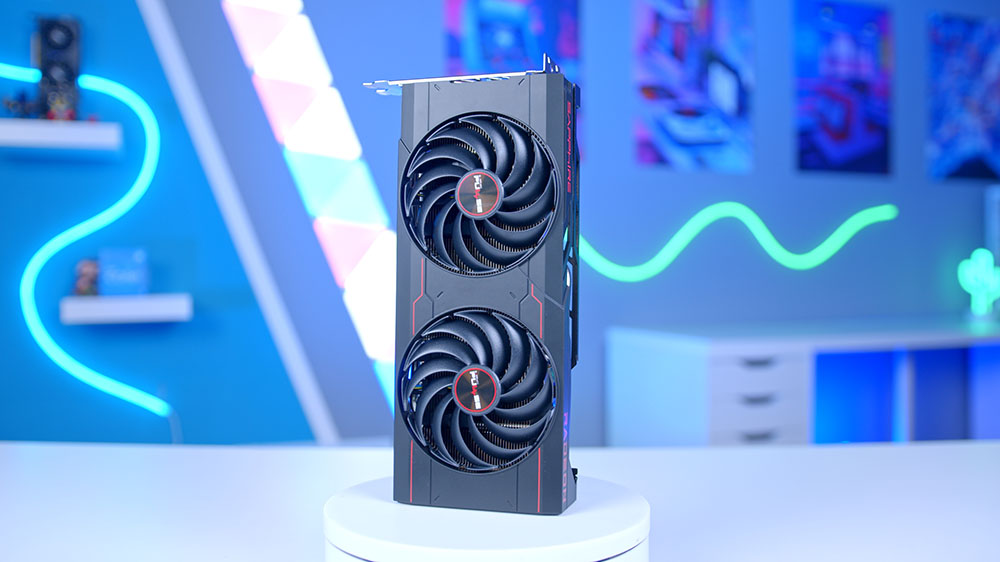 The Radeon RX 6700 is one of the few cards available for under $300 that offers a decent VRAM capacity. Despite the Radeon RX 6700 being slightly older in comparison to an RTX 4000 or Radeon 7000 option, it is still an extremely solid choice for those looking to pick up a card that's going to last as performance demands for games continue to grow.
Performance wise, the Radeon RX 6700 is a strong competitor in the 1440p market. This GPU can easily handle 1080p gaming, which tends to be more CPU intensive as a general rule of thumb. But this graphics card is built for 1440p, due to the stronger hardware and higher VRAM capacity. This card isn't quite powerful enough to deal with Ray-Tracing, but turning on FSR might improve framerates here and there.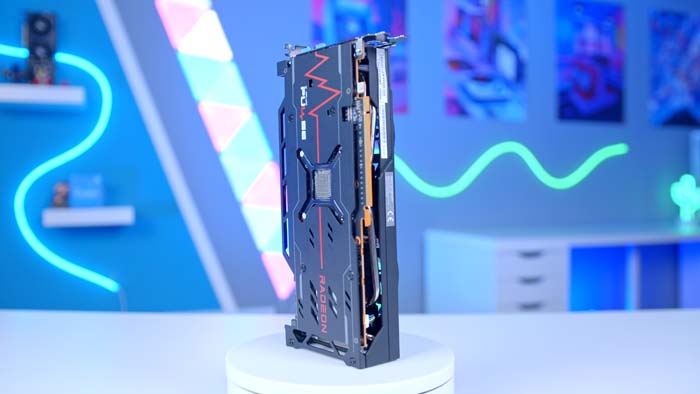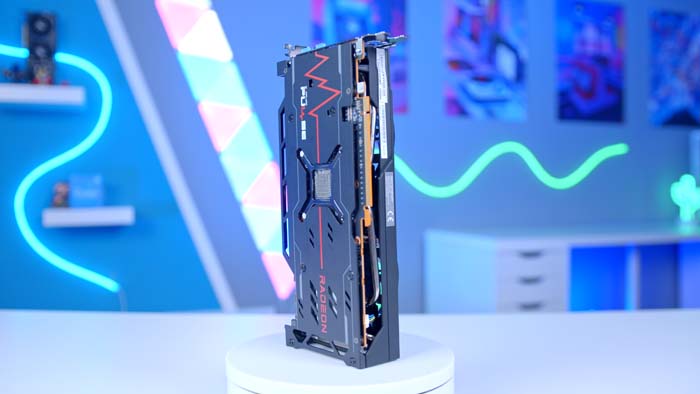 While we do love the Radeon RX 6700, this graphics card isn't likely to have stocks that'll last. The RX 6700 is fairly outdated at this point, and due to the popularity of AMD graphics cards, there aren't likely to be many new cards in stock, especially over the next year or so. However, the 6700 is still well worth considering, especially if you're looking to play more modern games.
How We Tested the Best Graphics Cards Under $300
Figuring out which is the best graphics card under $300 involved a collaboration between our in-house benchmarking and written team. Each of the GPUs within this roundup were tested thoroughly within a plethora of gaming benchmarks to see how they fare in the latest and greatest titles. We did all this while comparing them to current market entrants to determine which GPU offers the best value-proposition. There are also a range of factors that we take into account when testing, such as:
GPU Generation
Architectural Bonuses (DLSS/FSR)
Gaming Performance
Stocking Volatility
Power Efficiency
Pricing
Frequently Asked Questions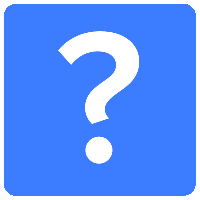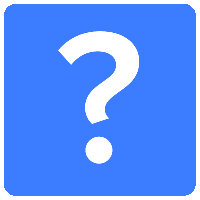 Is DLSS or FSR Better?
DLSS is generally better as the latency and visual quality reduction is much less in comparison to FSR. Although AMD's FSR has come a long way, DLSS still have better support and is stronger for the most part.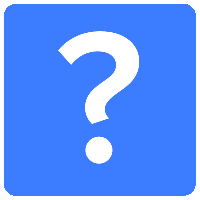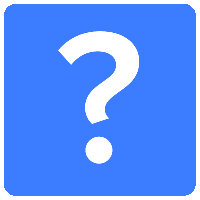 Is Ampere Better than RDNA 2?
I would say yes for the most part, but due to the driver optimisations that we've seen over the past year, RDNA 2 is a very solid architecture and is a strong competitor to RTX 3000 options.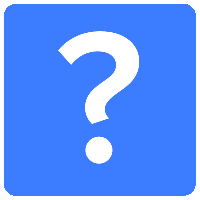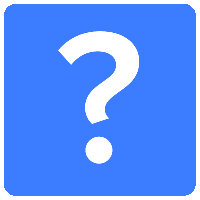 Can I Play Ray-Traced Games with these Cards?
You can technically, but we wouldn't recommend it. The hardware on all of these GPUs isn't realistically strong enough to handle Ray-Traced gaming.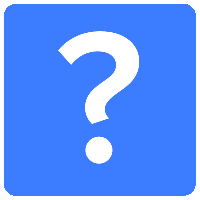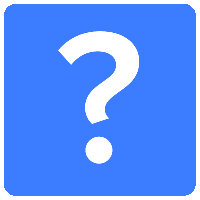 Can I Play at a 4K Resolution with these GPUs?
Much like Ray-Tracing, this is also going to be a no. We'd recommend picking stronger hardware if you're wanting to play games at 4K.
Conclusion
Best Graphics Card Under $300: AMD Radeon RX 6700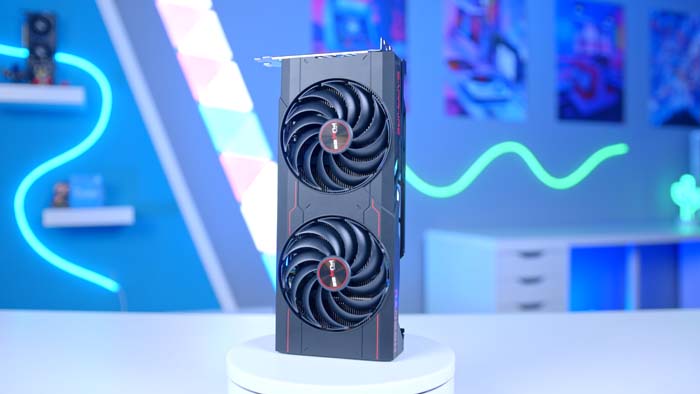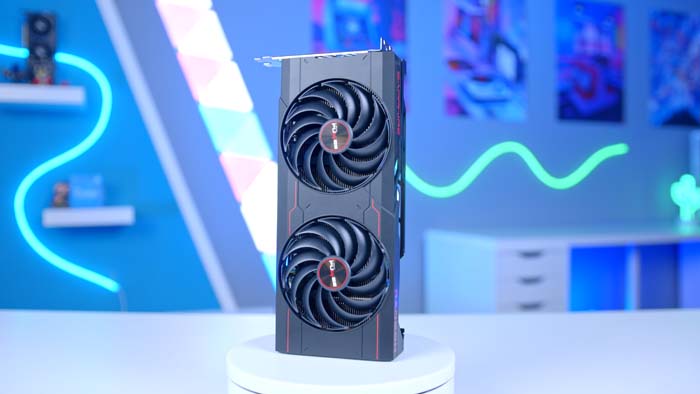 Concluding all of our testing results, we've determined that the Radeon RX 6700 from AMD is the best graphics card under $300. This isn't a massive amount of money to spend on a GPU, but regardless of how much you're spending, you'll want to secure a graphics card that covers the trinity of prerequisites – performance, pricing, and longevity. And fortunately, the RX 6700 fits all three of these.
Consumers can expect excellent metrics at 1080p and 1440p from the RX 6700, and due to the higher VRAM capacity there's plenty of longevity in modern titles. This allows consumers to get more mileage, even at what we'd consider a budget price point.
Read our full AMD Radeon RX 6000 series coverage, or Buy the Radeon RX 6700 on Amazon