Introduction
The Ryzen 5 7600 has become a very popular SKU this generation from AMD, thanks to its lower price when compared to the X variant, while not costing the end-user a loss in performance. As a lower mid-range CPU, it doesn't require a high-end motherboard, allowing consumers to select a more budget board without sacrificing performance or features.
But what is the best motherboard for the Ryzen 7600? Between the four different chipsets available to AMD CPU owners this generation, choosing the perfect motherboard that reflects the pricing of the chip in question can be difficult. In this roundup, we've selected some of the best value, and feature rich motherboards, delving into what each option offers.
Suggested Article: AMD Ryzen 5 7600X Review – Architecture, Gaming Benchmarks & Thermals
Our Recommendations
Below is a roundup of some of the most feature-rich and great value AMD B650 motherboards that will make a perfect fit for the Ryzen 7600. All of the following motherboards, while sitting at a similar price point, do feature some major differences that might be of interest to consumers. Hence, we have broken down the key benefits and drawbacks of each option.
1. ASUS TUF Gaming B650-Plus WiFi
👑 The best all-round motherboard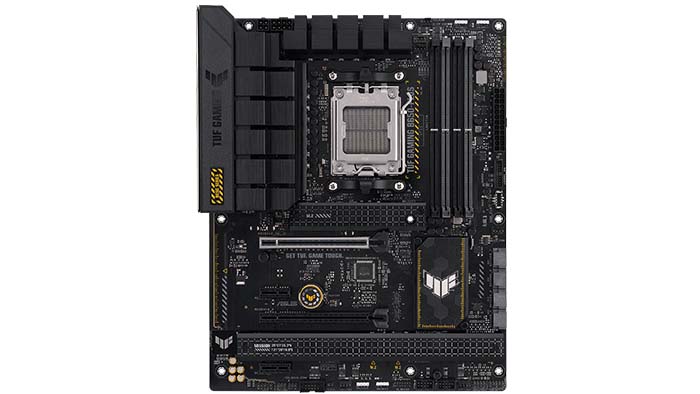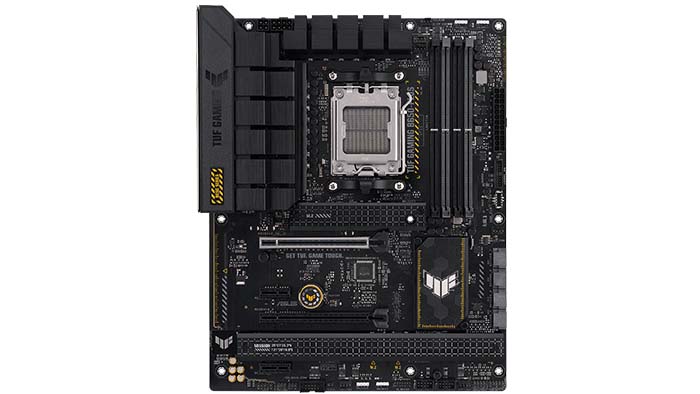 Introduction
ASUS is the most popular name in the desktop motherboard market, and for good reason. They produce feature-rich components that are also well priced. While their specific lines of products, such as the TUF brand, bring with them a wholly unique aesthetic that dramatically changes up the look of a PC. The ASUS TUF Gaming B650-Plus WiFi is one of the most budget TUF-branded products in the ASUS line-up this generation. It features most of what consumers will require at this price, while even beating out some more expensive models in certain areas.
The industrial and militaristic look that are at the core of TUF products isn't the only selling point. ASUS was very careful in selecting only the most necessary features for a motherboard at this price-point in order to make it more affordable while still retaining as much functionality as possible.
Key Specs
| Key Specs | ASUS TUF Gaming B650-Plus WiFi |
| --- | --- |
| Form Factor | ATX |
| VRM | 12+2, 60A |
| PCIe 5.0 Support | SSD |
| M.2 Slots | 3 |
| Rear USB-C | 2 |
| Rear USB-A | 6 |
| WiFi | WiFi 6 |
ASUS TUF Gaming B650-Plus WiFi Specs
Things We Like
Solid rear IO choices: The rear IO is mostly fantastic for the price. One thing that sets the ASUS TUF Gaming B650-Plus WiFi apart from many other budget B650 boards is the two USB-C ports at the back. What's more one of them is capable of speeds of up to 20Gbps, something even many more expensive B650 and B650E motherboards lack.
Good internal expansion: While not as impressive contrasting to more expensive motherboards, the ASUS TUF Gaming B650-Plus WiFi features almost everything a budget to mid-range build should require. With two PCIe 16x slots, two 1x slots, support for up to three M.2 drives, and four SATA connectors, this motherboard includes more than enough connectivity to give PC builders the freedom to expand and customise in ways that fit them.
Good VRM cooling: ASUS have paired a very strong VRM cooling configuration to ensure that the power delivery systems on this motherboard don't overheat or have a negative impact on performance. The included thick heatsink, heatpipes, and thermal pads ensure that VRM temperatures won't become a problem, even under heavier loads.
Things We Don't Like
Minimal USB-A ports: While the rear IO is generally good for the price, one major omission is the amount and speed of the USB-A ports. Its six total ports is below average for a B650 board of this calibre. While the fact that only two of them feature USB 3.0 or faster speeds also limits how many high-speed devices can be connected up to it.
Polarising aesthetic: The signature TUF look can be both a benefit and a downside. For an all-TUF PC build, the B650-Plus WiFi will be a worthy centrepiece. For builds that use parts in other styles and from other manufacturers, this motherboard might stand out in unfavourable ways for the overall look of the PC.
Summary
The ASUS TUF Gaming B650-Plus WiFi is a fantastic overall motherboard, as can be expected from this company. While its unique aesthetic makes it more ideally paired with other TUF-branded parts, it's still a very good value board on its own merits to make it a great purchase for most PC builds.
Pros
Good internal expansion.
High-speed USB-C support.
Good VRM cooling.
Cons
Only two high-speed USB-A ports.
Only WiFi 6.
No optical audio.
Where to Buy
Buy the ASUS TUF Gaming B650-Plus WiFi on:
2. Gigabyte B650 AORUS Pro AX
👑 The best motherboard for overclocking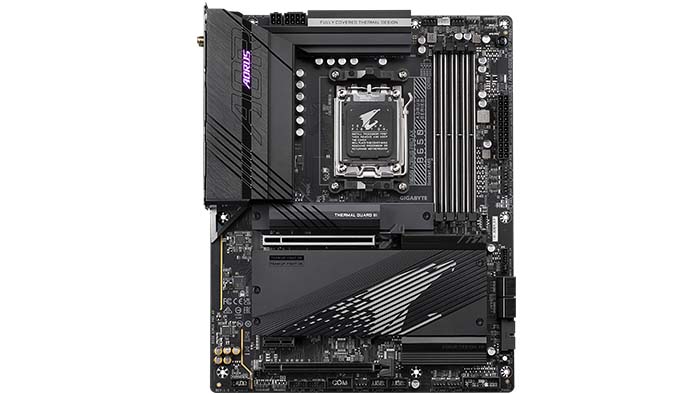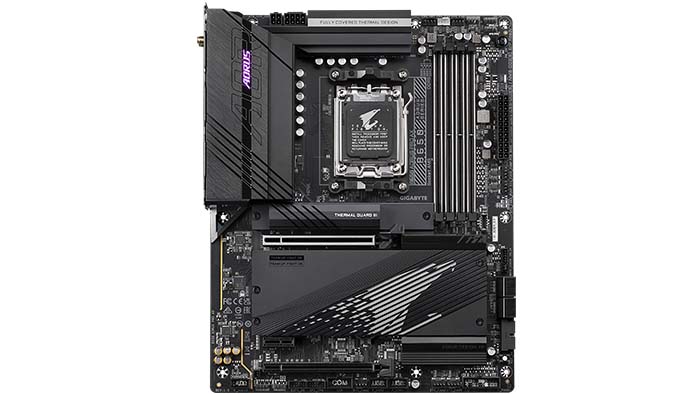 Introduction
Gigabyte's AORUS line-up of PC components has become a favourite among many PC builders. With fantastic features for the price and with a modern and clean aesthetic, the Gigabyte B650 AORUS PRO AX mostly lives up to the legacy set out by previous AORUS motherboards.
Despite featuring very competitive specs, its price tag is not as inflated as one might expect, given what's included with this model. Gigabyte's signature strong power delivery and fantastic VRM cooling do make a return, alongside other Gigabyte motherboard trademarks, such as the large amount of rear USB-A ports. Despite being a B650 motherboard, many of its specs are on par, if not better, than X670 or X670E motherboards from both Gigabyte and other manufacturers.
Key Specs
| Key Specs | Gigabyte B650 Aorus Pro AX |
| --- | --- |
| Form Factor | ATX |
| VRM | 16+2+1, 90A |
| PCIe 5.0 Support | SSD |
| M.2 Slots | 3 |
| Rear USB-C | 1 |
| Rear USB-A | 11 |
| WiFi | WiFi 6E |
Gigabyte B650 Aorus Pro AX Specs
Things We Like
Fantastic power delivery: Despite the price, the B650 AORUS Pro AX features CPU power delivery and VRM configuration on part with some of the most high-end AM5 motherboards this generation. The 16+2+1 power phases rated at 90A, combined with bulky VRM cooling and 4+8-pin EPS connectors, all come together to create a fantastic foundation for the CPU. It also provides plenty of headroom for overclocking.
Stunning aesthetics: While it does come down to personal preference, AORUS motherboards have always been considered as the most visually striking each generation. Thanks to the all-black aesthetic, an emphasis on sharp edges, and elements of East Asian design all brought together into products that look fantastic, both on their own, or part of an all-AORUS PC build.
Quantity of USB-A ports: One key area where recent Gigabyte motherboards always outshine their competition is the amount of USB-A ports at the back of the motherboard. Gigabyte understands how many devices contemporary PCs can have connected up to them, so having a total of eleven such ports at the back ensure that consumers who purchase this board will never run out.
Things We Don't Like
Missing rear IO: While there are certainly many things we love about the rear IO, such as the amount of USB-A ports, there are also some large omissions. The included USB-C port is only capable of speeds up to 10Gbps, compared to the 20Gbps that most of Gigabyte's competition has. The B650 AORUS Pro also only features two 3.5mm audio jacks, and lacks any onboard DisplayPort.
Limited internal expansion: While still featuring solid-enough expansion options for most users, the amount of internal connections is slightly slimmer than on other similar-priced motherboards. Like many manufactures this generation, Gigabyte opted to only include four SATA connectors. What's more, while many other B650 motherboards can offer up to four PCI-E slots for expansion, here Gigabyte included only three. Thankfully, the B650 AORUS Pro WiFi does still have three M.2 slots.
Summary
The Gigabyte B650 AORUS Pro AX showcases many of Gigabyte's strengths this generation, alongside many of their more questionable design choice many of their modern board possess. Despite that, its still an overall very strong competitor that can truly take a gaming PC to the next level.
Pros
Great power delivery.
Strong visual presentation.
Plenty of USB ports.
Cons
Lackluster rear IO.
Only four SATA connectors.
Only three PCIe slots.
Where to Buy
Buy the Gigabyte B650 AORUS Pro AX on:
3. MSI MAG B650 Tomahawk WiFi
👑 The best value motherboard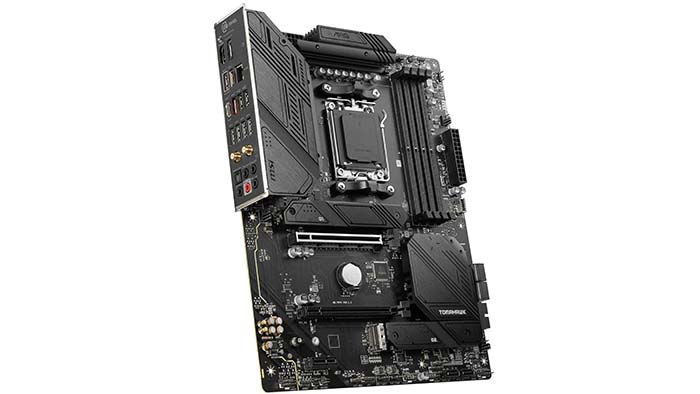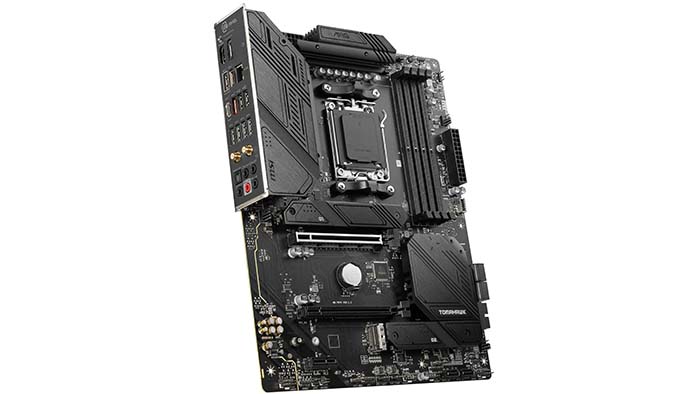 MSI managed to perfectly balance the features of this motherboard for the price, with the only major exception being the lack of any PCI-E 5.0 support. That being said, given the target price of a Ryzen 7600 and a B650 Tomahawk WiFi system, many consumers may not even wish to take advantage of PCI-E Gen 5 NVMe SSDs. Beyond that, the other key areas of this motherboard are in line with expectations for a board at this price, while also going beyond what is expected in others, such as the rear IO.
Key Specs
| Key Specs | MSI MAG B650 Tomahawk WiFi |
| --- | --- |
| Form Factor | ATX |
| VRM | 14+2+1, 80A |
| PCIe 5.0 Support | No |
| M.2 Slots | 3 |
| Rear USB-C | 1 |
| Rear USB-A | 9 |
| WiFi | WiFi 6E |
MSI MAG B650 Tomahawk WiFi Specs
Things We Like
Fantastic rear IO: The B650 Tomahawk WiFi features the most complete rear IO panel of any motherboard in this roundup. It doesn't forget about including plenty of USB-A ports, with a total of nine, but also leaves room for the full array of audio options and video outputs. The USB options are especially impressive as only two of the type-A ports operate Gen 2 speeds, while the single USB-C port is rated at 20Gbps.
Good power delivery: Despite its price, MSI was able to bundle very strong power delivery for the CPU. What's more interesting is the fact that this is one of the few B650 motherboards to feature two full 8-pin EPS connectors, giving extremely strong support for overclocking.
Six SATA connectors: While many manufacturers this generation limited the amount of SATA connectors on their motherboards to just four or less, MSI remembered the importance of giving users flexibility in storage. Thankfully, the B650 Tomahawk WiFi isn't one of these motherboards, with it supporting up to six SATA devices out of the box.
Things We Don't Like
Doesn't support PCI-E 5.0: The MSI MAG B650 Tomahawk WiFi is one of the few B650 motherboards to support neither PCI-E 5.0 graphics cards nor storage. This places it at a very big disadvantage compared to other options at a similar price. For consumers who needed the additional speed of Gen 5 NVMe SSDs, or wished to upgrade to a PCI-E 5.0 GPU when those become available, they won't be able to fully utilise these on this motherboard.
Relatively barebones aesthetic: With the Tomahawk series, MSI always puts function over form. That's not to say that the B650 Tomahawk WiFi doesn't look appealing, however its few brushes shrouds and lack of any RGB does result in a blander aesthetic. That might be a benefit for more minimalist builds, however it lacks the flexibility that motherboards which put more focus on aesthetics have.
Summary
The MSI MAG B650 Tomahawk WiFi features everything a good PC at this should feature. It avoids many of the shortcomings that plague motherboards from Gigabyte or ASUS, while also bringing some of its own shortcomings. These include the lack of PCI-E 5.0 support, scaled back NVMe SSD cooling, and a lower amount of attention to the overall looks of the model. Despite that, it's still an excellent value motherboard that will pair perfectly with a Ryzen 7600.
Pros
Great rear IO.
Great CPU power delivery.
Six SATA connectors.
Cons
No PCIe 5.0 support.
Basic aesthetics.
Limited M.2 cooling.
Where to Buy
Buy the MSI MAG B650 Tomahawk WiFi on:
4. MSI MAG B650M Mortar WiFi
👑 The best mATX motherboard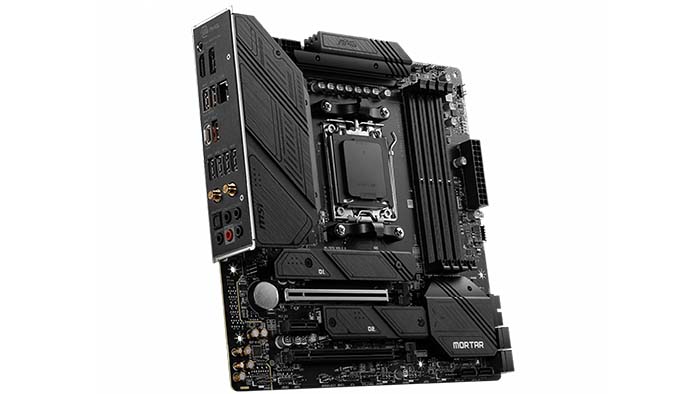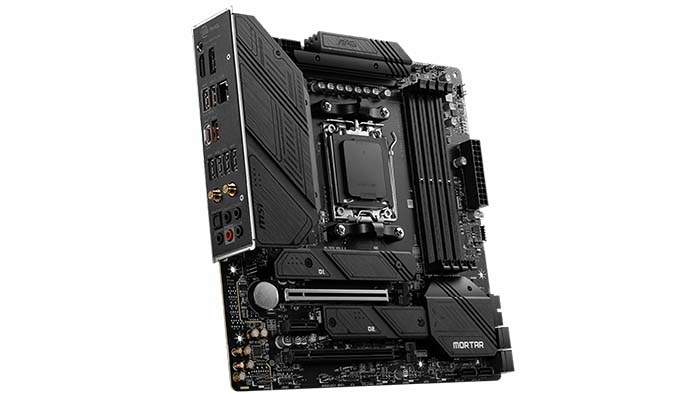 Introduction
While in terms of market position, specs, and appearance, it shares many similarities with the MSI MAG B650 Tomahawk WiFi, there is one key difference: the form factor. As a Micro-ATX board, naturally it lacks the full expansion and other features of a full-size board, however it still does the most with the limited space.
Despite its size, the B650M Mortar still features very compelling specs. This motherboard contains fantastic rear IO and VRM configuration for a board of this size, rivalling even ATX competitors. Combined with the very fair price, this motherboard might be a great choice even for those not limited by space within their PC case.
Key Specs
| Key Specs | MSI MAG B650M Mortar |
| --- | --- |
| Form Factor | mATX |
| VRM | 12+2+1, 80A |
| PCIe 5.0 Support | No |
| M.2 Slots | 2 |
| Rear USB-C | 1 |
| Rear USB-A | 7 |
| WiFi | WiFi 6E |
MSI MAG B650M Mortar Specs
Things We Like
Micro-ATX form factor: Despite its smaller size, the MSI MAG B650M Mortar does manage to include plenty of features within its smaller footprint. This makes it a fantastic motherboard for more compact PC builds, as consumers don't sacrifice too much by going Micro-ATX.
Great rear IO: The B650M Mortar still features IO that's on par, if not better, than many ATX boards. Standouts include the seven USB-A ports, a fast 20Gbps USB-C port, and the full array of audio options.
Six SATA connectors: In smaller motherboards where it's difficult to find room for more M.2 NVMe SSDs, strong support for SATA drives is very important. Thankfully, MSI decided not to downgrade the motherboard to just four SATA connectors, ensuring that consumer still get as much storage expansion as possible even with the smaller form factor.
Things We Don't Like
Doesn't support PCI-E 5.0: Similarly to the MSI MAG B650 Tomahawk WiFi, the B650M Mortar features no support for PCI-E 5.0, either on the graphics card or M.2 slot. Because of this, users won't be able to take advantage of the fastest SSDs on the market, nor future PCI-E Gen 5-ready graphics cards. While for many this might not be an issue, it does hinder future expansion options for PCs running this motherboard.
Limited expansion: As to be expected from an Micro-ATX board, PCI-E expansion is limited compared to larger form-factor models. With just three PCI-E slots in total, and with very limited space between them, it makes expansion beyond just a graphics card very difficult. What's more, due to the size, NVMe storage is limited to just two M.2 slots.
Summary
For consumers looking to create a more compact PC build, the MSI MAG B650M is a fantastic offering to achieve just that. Very few features were cut from its ATX counterpart, resulting in a mostly compromise-free Micro-ATX experience. Even for PC builders not looking for a smaller motherboard, the competitive price could still make it a great purchase even if the size of the motherboard isn't a consideration.
Pros
Compact mATX form-factor.
Good CPU power delivery.
Great rear IO.
Cons
Limited expansion.
Uninteresting aesthetic.
No PCI-E 5.0 support.
Where to Buy
Buy the MSI MAG B650M Mortar WiFi on:
Why You Can Trust Us
Before delving into our recommendations, we want to briefly delve into why you can trust our thoughts and recommendations on PC components and products. Our editorial team is made up of hardware geeks and PC enthusiasts that only ever want to find the best value products available on the market. To ensure we can do this, all of the components that we get into our offices are tested rigorously in a plethora of gaming and workstation benchmarks. If you're looking to find out more about our team, check out the About Us section on our website.
How We Picked the Best B650 Motherboards
At GeekaWhat HQ we spend a huge amount of time configuring components for different PC builds. This involves finding a motherboard best suited for our use-case, price point, and feature requirements. During this time, all of our motherboards are put through numerous tests in order to gain an understanding of the available performance metrics. As soon as we've finished recording this data, we then assess whether consumers purchasing a motherboard of a certain calibre would benefit from it.
This is then relayed to our audiences through a range of in-depth reviews, buyers guides, and PC builds, where we provide insight into our experience with each component, alongside the advantages and disadvantages of each product. When it comes to motherboards, there are four primary factors that we tend to look out for, these are: connectivity, compatibility, performance, and design. After looking at these, consumers can then make an educated decision on whether a particular product is right for them.
For a more detailed look at our testing and evaluation methods, take a look at some of the reviews that we've provided in the table below:
Conclusion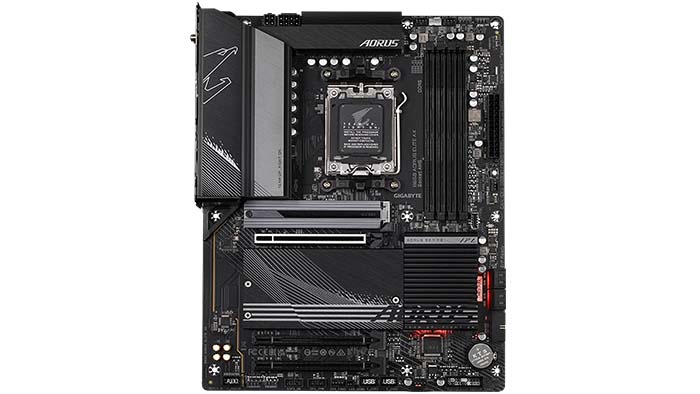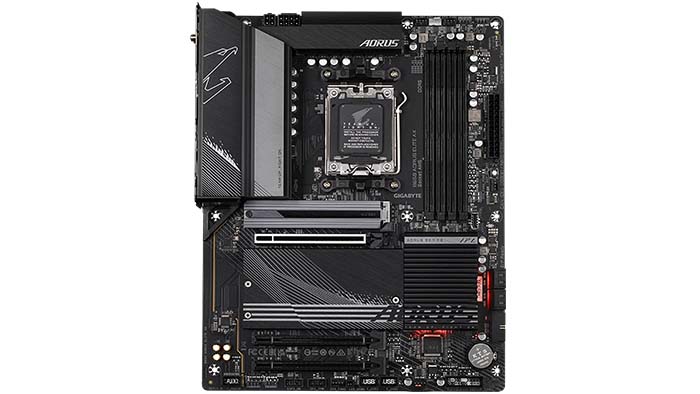 Best Overall Motherboard: Gigabyte B650 Aorus Pro AX
With its unmatched CPU power delivery, quantity of USB ports, and phenomenal aesthetics, the Gigabyte B650 AORUS Pro AX is a fantastic choice that is very nearly compromise-free. While still missing some features found on other B650 motherboards, they shouldn't interfere too much with most day-to-day tasks on a good mid-range PC build.
Frequently Asked Questions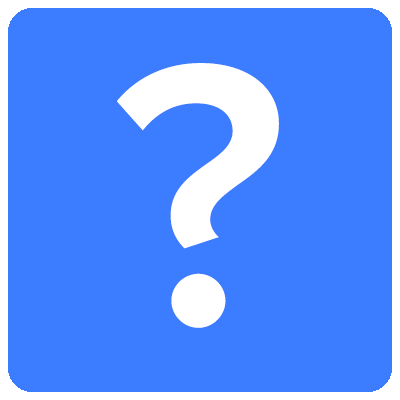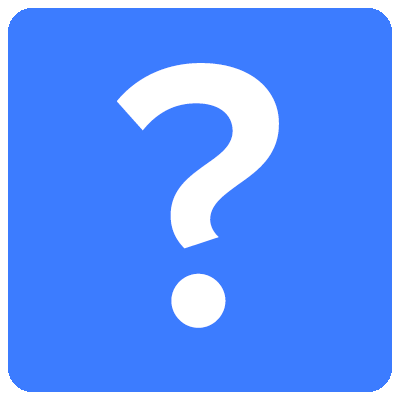 Is the Ryzen 5 7600 a Good Workstation CPU?
With six multi-threaded CPU cores, the Ryzen 7600 will provide a great experience for workstation tasks. However, for more intense tasks, the lower core count and clock speeds compared to other consumer CPUs on the market could result in slower performance in more demanding workloads. While not intended as a workstation chip, it will more than manage simpler workloads.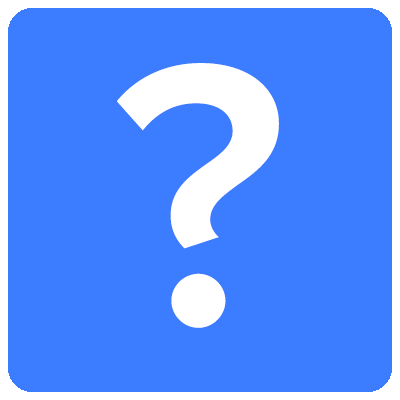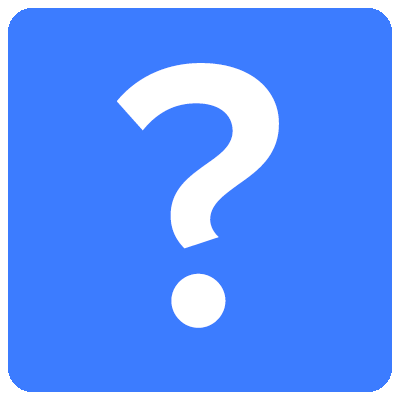 What GPU Should I Pair up with the Ryzen 5 7600?
While any good graphics card from the past few generations will be able to keep up with the Ryzen 7600, if one happens to be buying a new card for this build, a mid-range GPU from either Nvidia, AMD, or Intel will make the most sense. Of course, faster graphics cards could be paired with this CPU as well, making it a particularly good combination for high-resolution gaming, which relies more on the GPU, rather than the CPU.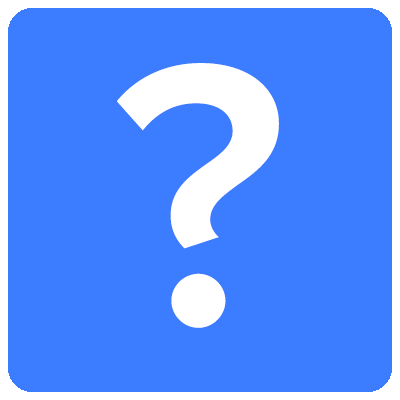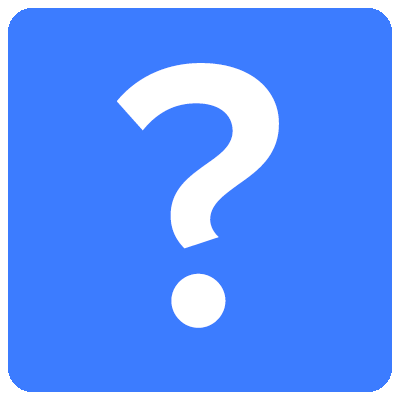 What Kind of RAM Do I Need for These Motherboards?
All of the motherboards listed here, alongside all other motherboards for AMD's AM5 socket only support DDR5 memory. Whilst more expensive, they offer much higher speeds than older DDR4 sticks.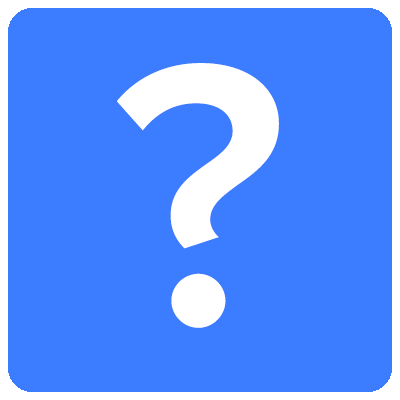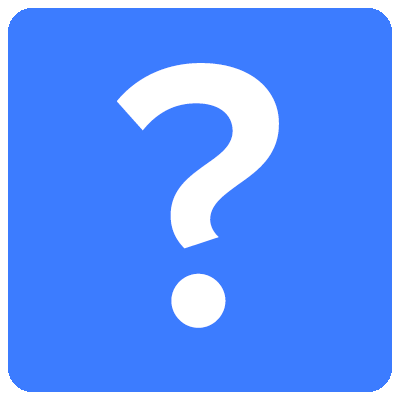 Is the Ryzen 5 7600 Worth It?
The Ryzen 7600 is considered a great value CPU by many, due to its lower price over the Ryzen 7600X, without much of a sacrifice in performance. It's one of the most budget ways to experience the great performance leaps offered by Zen 4 without going for a more expensive CPU. While the chip itself might be more affordable, it does require a new AM5 motherboard and DDR5 RAM, which greatly inflates the price of the build.