Introduction
Picking out the best graphics card for 1080p gaming can be a difficult endeavour, given the myriad of cards that are capable of performing at 1080p. Choosing the very best option for this resolution is vital, especially given the volatility of stocking and pricing within this market.
Is it the best option to pick up a more mid-range option like the RTX 3060 Ti, or perhaps a cheaper card like the RX 6600? In this test we've rounded up a range of excellent 1080p graphics cards to determine which option is worth your hard earnt cash.
Our Recommendation: AMD Radeon RX 7600
Concluding all of our testing results to determine which is the best graphics card for 1080p gaming, we've concluded that the RX 7600 from AMD is the most well-rounded choice. This card comes in at the lowest price point, while offering the best performance out of the bunch. 
The 7600 has dethroned the 6650 XT by offering stronger hardware, while coming in at a price point that is difficult to argue with, especially if you're on a budget.
All Cards in Our Testing Roundup:
The Best GPUs for 1080p Gaming
1. NVIDIA GeForce RTX 3050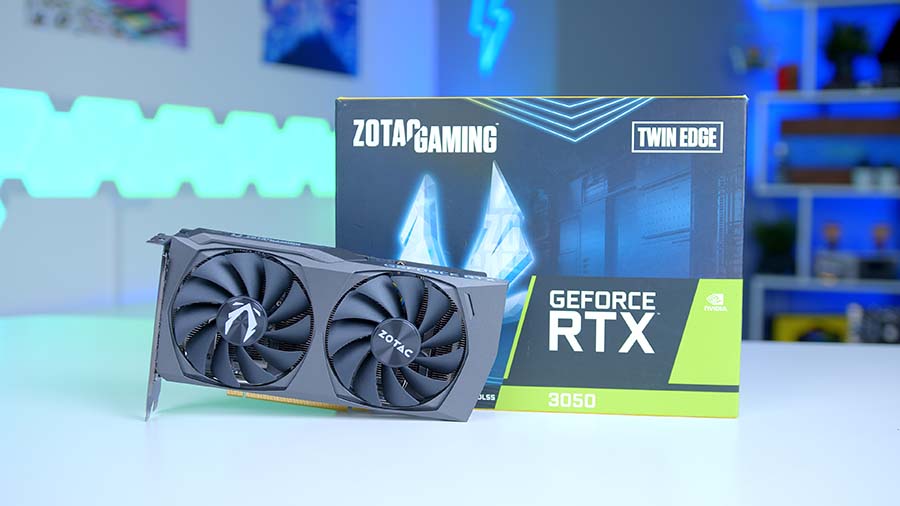 The RTX 3050 brings with it a mighty increase in performance compared to the GTX 1660, given its better specs and newer Ampere architecture. The improved hardware will also ensure that users can still enjoy a smooth visual experience, even if the in-game graphical settings are bumped up a notch. It also sees an increase in VRAM, up to 8GB from just 6GB. This larger buffer allows the card to work with larger textures and other game files, which will aid performance in newer titles. The main strength of the RTX 3050 is its price point versus the rest of the market. The RTX 3050 is definitely one of the cheapest 1080p graphics cards, providing consumers with a solid entry point for PC gaming.
Even some of the AIBs available for this GPU come in around the $249 price point, which is great to see. While the pricing of this GPU is very competitive, the RTX 3050 is facing some rather volatile stocking. Because this card is at the end of its life, it can be difficult to secure the RTX 3050 at its MSRP price point, which is understandable considering its age. .
But despite this, if you can pick up an RTX 3050 for MSRP, it is well worth considering this GPU for 1080p gaming, especially if you're being a bit more price conscious about your GPU purchases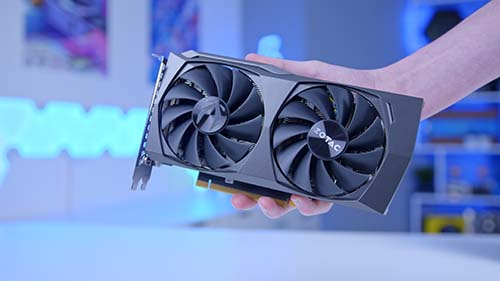 Buy the NVIDIA GeForce RTX 3050 on:
2. AMD Radeon RX 6600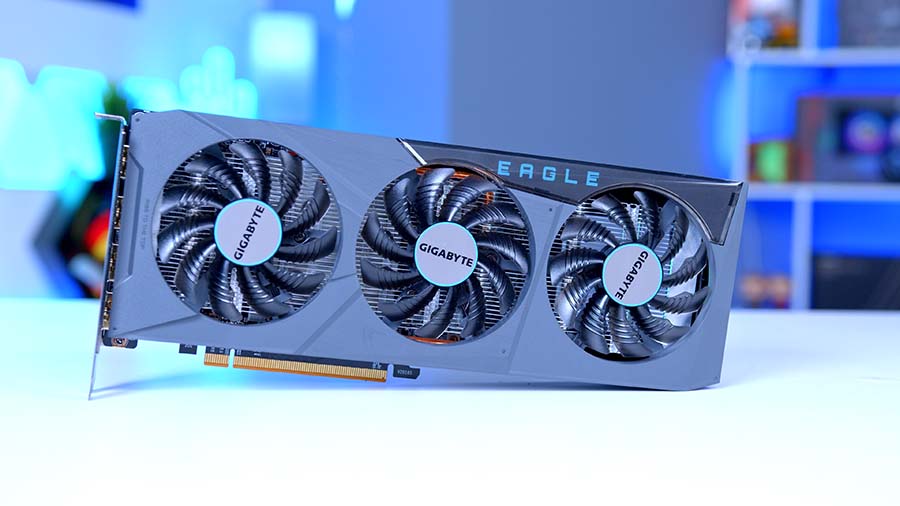 The Radeon RX 6600, despite the low asking price is still a perfectly capable graphics card and a great way to enjoy gaming at our target resolution. It offers a noticeable increase in performance over both the GTX 1660 and RTX 3050, thanks to its better specs and the very efficient RDNA 2 architecture. And thanks to a number of driver improvements and refreshes, the RX 6600 has only seen enhanced performance over time. Much like the RTX 3050, one of the best factors of the RX 6600 is the competitive pricing. Unlike NVIDIA's GPUs, the vast majority of AMD cards have only dropped in price, resulting in a stronger value-proposition.
It is also worth noting that on average, the 6600 performs better than the RTX 3050 despite being cheaper, making it an excellent option for 1080p gaming. Unfortunately, the RX 6600 is at the end of its life. While this card is still a solid option for the time being, over the next year, we're likely to see stocking drop to a minimum due to the rise of the RX 7600, which on average is a stronger card. The Radeon RX 6600 is an excellent pickup for 1080p gaming, but you'll want to pick up one of these cards while you still can.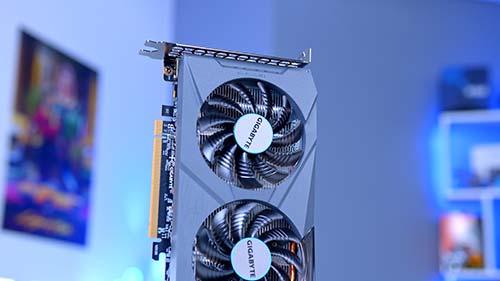 Buy the AMD Radeon RX 6600 on:
3. NVIDIA GeForce RTX 3060 Ti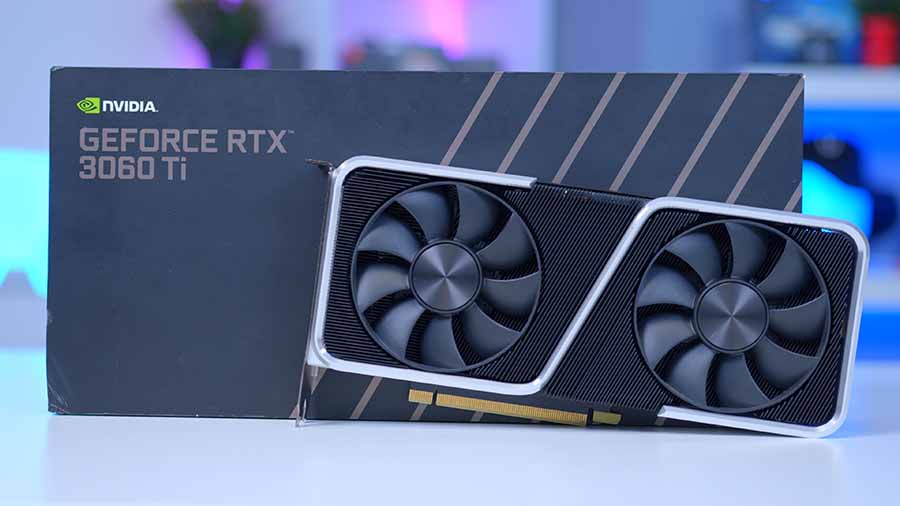 The RTX 3060 Ti boasts an impressive increase in performance over all of the other cards in this roundup at 1080p. The 3060 Ti is truly in a league of its own when it comes to performance compared to many current offerings on the market, including the ones in this roundup. The strong specs open up plenty of opportunities at 1080p, with good metrics at 1440p too. NVIDIA's RTX 3060 Ti has been our budget king for quite some time due to its excellent 1080p performance, but also solid metrics at 1440p too. This is one of the few GPUs within this price bracket that will be capable at 1440p.
So although we've recommended it as a solid 1080p graphics card, consumers planning on picking up a 1440p monitor later down the line, can do so with confidence. While I do love the RTX 3060 Ti, its weakness stems from NVIDIA's stubborn-ness. While the RTX 3060 Ti is over two years old at this point, it hasn't exactly dropped in price, quite the opposite in fact.
However, if you do plan on picking up an RTX 3060 Ti, you will not be disappointed with the performance at 1080p, and later down the line, 1440p too. This means this excellent 1080p and 1440p option, is rather expensive, despite its age.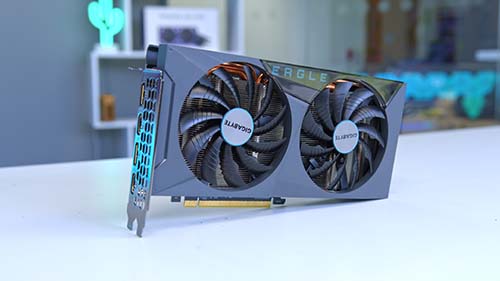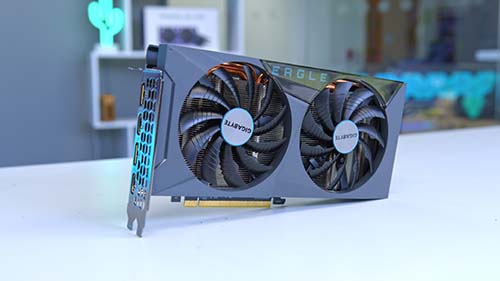 Buy the Nvidia GeForce RTX 3060 Ti on:
4. AMD Radeon RX 7600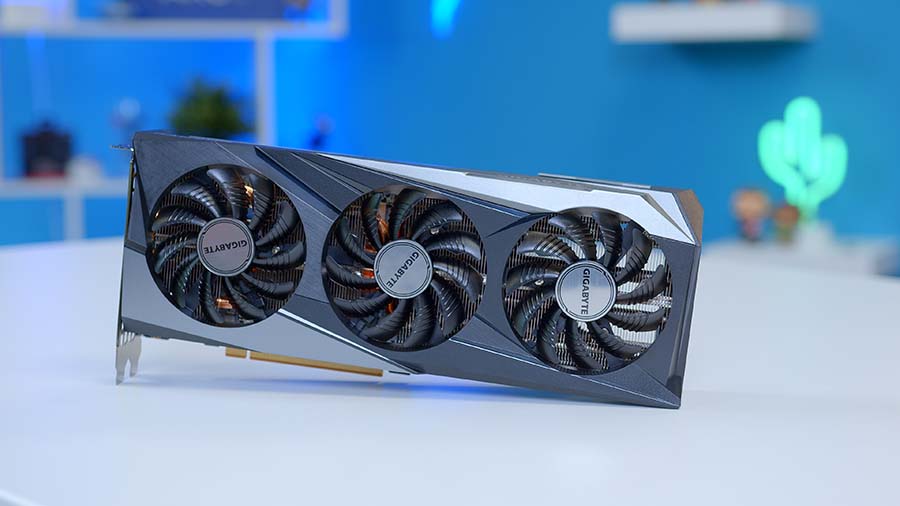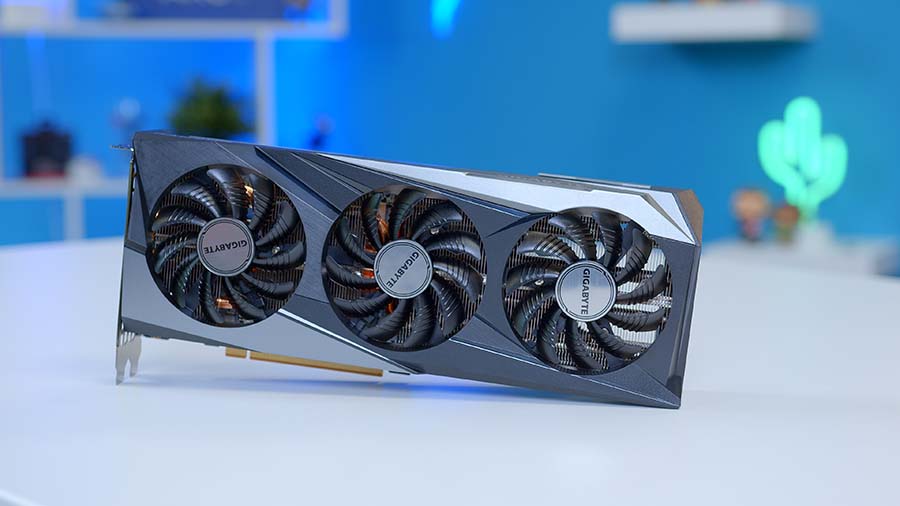 AMD's Radeon RX 7600 is the first truly budget-friendly graphics card to emerge from both the Radeon 7000 or RTX 4000 generation. It is by far the cheapest point of entry for the newer hardware, making it an excellent choice for budget gamers building a 1080p gaming PC. With games becoming more demanding with what seems like each major release, having access to the latest RDNA 3 architecture is the best way to futureproof a brand-new gaming PC. Unlike the majority of graphics cards right now, the RX 7600 is incredibly cheap, both in terms of its MSRP and current RRP. There are a number of AIBs available at the very reasonable price of $269, making it a perfect budget option for those looking to save some money on their 1080p GPU.
Longevity is however our biggest concern for the RX 7600. While this GPU is the strongest out of the bunch for 1080p gaming, its mere 8GB of VRAM isn't enough for the intensity of modern titles, making it weaker versus cards like the RX 6750 XT and more. But despite this, the RX 7600 still remains to be the strongest option for 1080p gaming based on its exceptional value-proposition versus the rest of the market.
Buy the AMD Radeon RX 7600 on:
How We Tested the Best Graphics Cards for 1080p Gaming
To figure out which graphics card is the best for 1080p gaming, our in-house benchmarker Harry Coleman has put all of these GPUs through the wringer. This involves benchmarking them against the current and old-gen options from both NVIDIA's and AMD's product ranges within a number of different games. Our testing suite includes modern triple A games like Starfield, and Hogwarts Legacy, along with Esports games such as Apex Legends and Fortnite. The main factors that we've taken into account when testing were:
1080p Gaming Performance
Thermal Capability
Power Consumption
Value for Money
Frequently Asked Questions
Do I Need PCI-E 5.0 for these Graphics Cards?
To be short – no! All of the graphics cards in this roundup only use PCI-E 4.0 with the GTX 1660 utilising a PCI-E 3.0 connector. This means that older generation motherboards from Intel's 10th Gen, or AMD's Ryzen 3000 series will support these GPUs.
How Big Are These Graphics Cards?
Although we haven't mentioned the dimensions for any of these GPUs, you shouldn't necessarily have to worry about case dimensions or clearance restrictions. Ultimately this depends on the model that you've picked up, but all of the GPUs in this buyers guide will fit in the majority of cases, even if your chassis is a little bit older.
What Kind of CPU Should I Pair with My Graphics Card?
As a general rule of thumb, games only use one or two cores in order to run at full speed, so you don't need a CPU that has loads of cores and threads. For 1080P gaming CPUs such as Intel's Core i3 range will be perfectly suited, or AMD's Ryzen 3 models too. We recommend checking out our 'best CPUs for' articles for more information on CPU pairings.
How Much Wattage Do I Need for My Graphics Card?
All of the cards that we've covered in this roundup have relatively low power consumption, which means consumers won't need to buy any of the crazy wattage units we've seen in recent months. This being said, 650W should be perfectly fine for any of the GPUs we've covered today. Make sure you check out the minimum wattage requirement on the manufacturer's website to be sure!