Introduction
4K gaming is the pinnacle of visual fidelity and image quality, something that we all aspire to experience with our gaming rigs. At such a high resolution, your GPU is at the biggest risk of bottlenecking, so you need to ensure that you find a graphics card that will be able to keep up with your 4K gaming monitor.
For this buyers guide, we've tested a number of high-end graphics cards to see which options are the best for 4K gaming. Our recommendations include a range of GPUs from AMD and NVIDIA, all of which vary in pricing and performance.
Our Top Pick: AMD Radeon RX 7900 XTX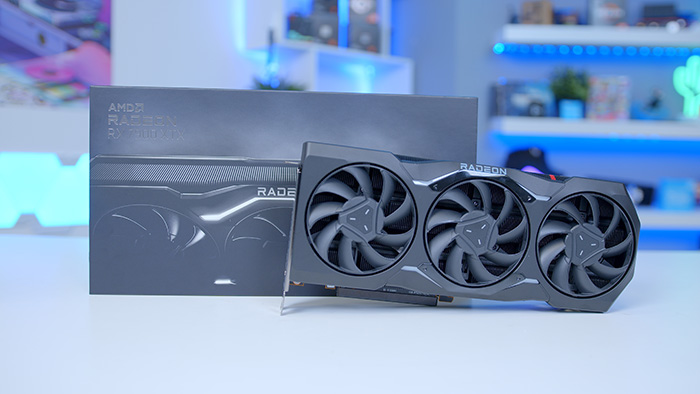 After testing the most powerful graphics cards on the market, the AMD Radeon RX 7900 XTX stood out as the best GPU for 4K gaming. Not only does this graphics card provide optimal performance in all the latest games, the 7900 XTX achieves this at a price that significantly undercuts the alternative options from Nvidia.
Whilst FSR and the RDNA 3 architecture on the whole is slightly weaker than the Ada Lovelace architecture found on Nvidia GPUs, AMD are taking the necessary steps to close the gap in technologies. 
All the GPUs in Our Testing Roundup
Best GPUs for 4K Gaming
1. NVIDIA GeForce RTX 4070 Ti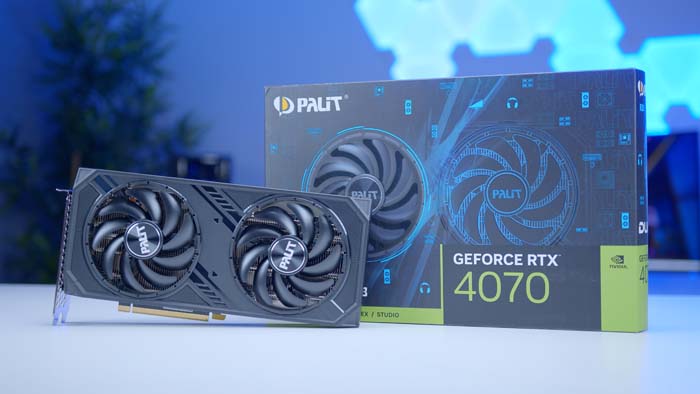 The RTX 4070 Ti is one of Nvidia's cheaper GPUs that is comfortable running the latest titles at 4K. Though this card has been poorly received since launching in January 2023, mainly due to the hefty price tag, the RTX 4070 Ti remains one of the cheapest graphics card that is capable of playing 4K games while maintaining reasonable framerates throughout.
Performance wise, the RTX 4070 Ti is definitely geared towards gamers that are looking to play at a combination of 4K or 1440p settings. Paired up with NVIDIA's DLSS 3 or Frame Generation, framerates should soar through the roof. As for pricing, the RTX 4070 Ti is positioned lower than NVIDIA's other high-end GPUs, which allows it to remain fairly competitive with AMD's Radeon 7000 series offerings.
Naturally, the AIB model cards are generally more expensive than the Founders Edition model, but the pricings of these designs can drastically fluctuate. This means it can be hard to predict how much you should be spending, as well as which RTX 4070 Ti cards are the best choice for your gaming PC.
As the RTX 4070 Ti leans more towards the mid-range market, it has some performance limitations when compared to a more powerful card like the RTX 4080. For example, the RTX 4070 Ti can handle some titles with Ray-Tracing enabled, but the lower RT core count makes it a weaker contender with this setting turned on when running games at 4K.
Where to Buy
Buy the NVIDIA GeForce RTX 4070 Ti on:
2. NVIDIA GeForce RTX 4080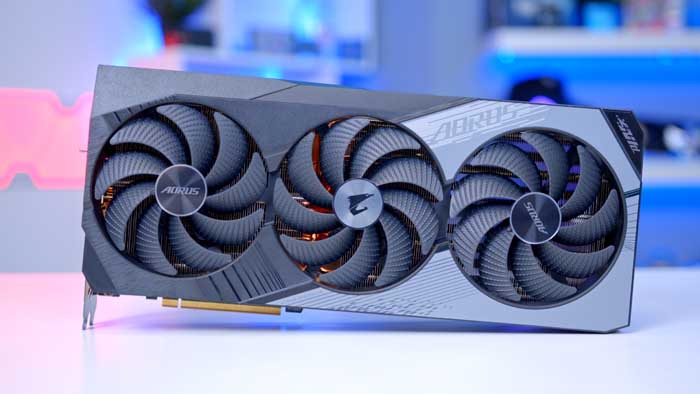 The RTX 4080 outperforms most graphics cards on the market, including the previous-gen performance king, the RTX 3090 Ti. This is the graphics card to go for if you want unwavering 4K gameplay in even the most graphically demanding titles, all for a price that won't break the bank. Whilst the RTX 4080 does fall short of the unrivalled performance found on the RTX 4090, NVIDIA's premiere 40 series card, it does come with a significant price reduction.
As the RTX 4080 is an Ada Lovelace-based RTX graphics card, it means consumers will also have access to DLSS 3 in compatible games. This revision of NVIDIA's upscaler not only brings with it an even better AI upscaling algorithm, but also Frame Generation, which increases frame rate further. DLSS 3.0 is a fantastic piece of tech that makes the RTX 4080 an even more compelling proposition for those looking to max out framerates in the competitive titles.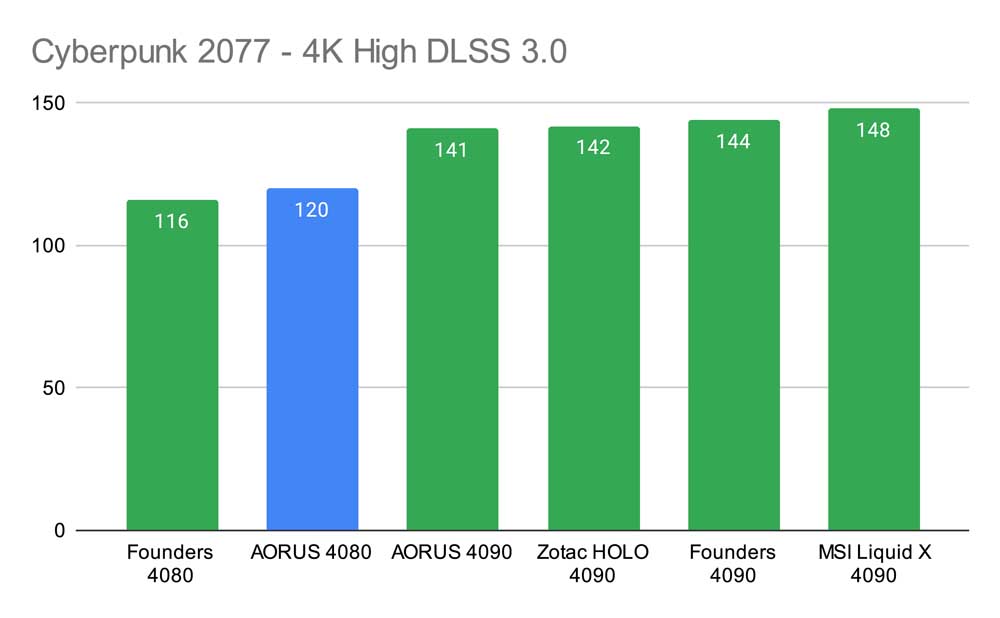 Despite being an extremely powerful card, the insane price point makes this card a bit of a hard purchase to swallow. As a result, many consumers will be put off by the exorbitant associated cost. Another common issue that RTX 4000 users have is with the sheer size of the new cards. This causes a number of problems when searching for a PC case to accommodate these GPUs, with many smaller cases lacking the room required to house them.
Where to Buy
Buy the NVIDIA GeForce RTX 4080 on:
3. AMD Radeon RX 7900XTX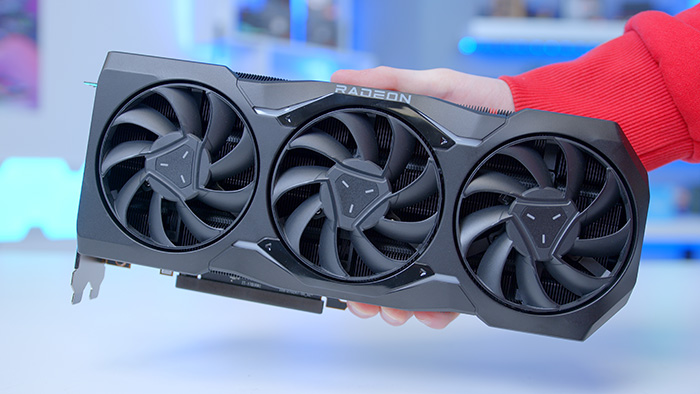 The Radeon RX 7900 XTX is the main contender from AMD when it comes to 4K gaming. Despite being AMD's flagship offering, the Radeon RX 7900 XTX acts as a worthy challenger to Nvidia's RTX 4080. What truly makes this card a real threat, is the pricing. While by no means a budget graphics card, it may seem like a bargain compared to the pricing of NVIDIA's alternatives.
Another advantage this graphics card has over its counterparts is the form factor. We've seen the size of NVIDIA's cards increase, but AMD decided not to follow suit in this instance. Though the 7900XTX AIB models can be big, the majority of the new cards shouldn't limit case choices for this GPU.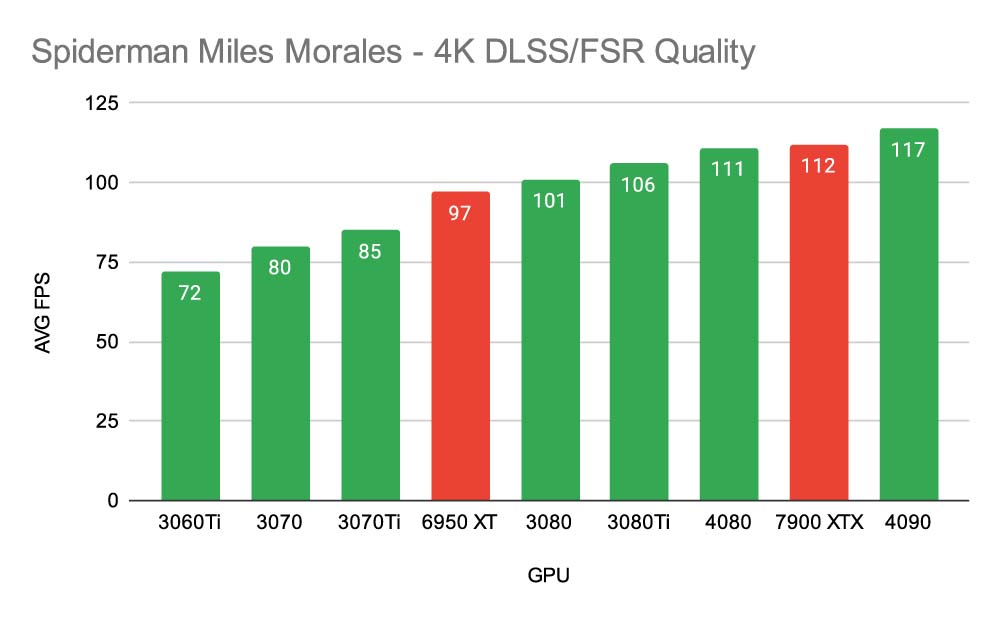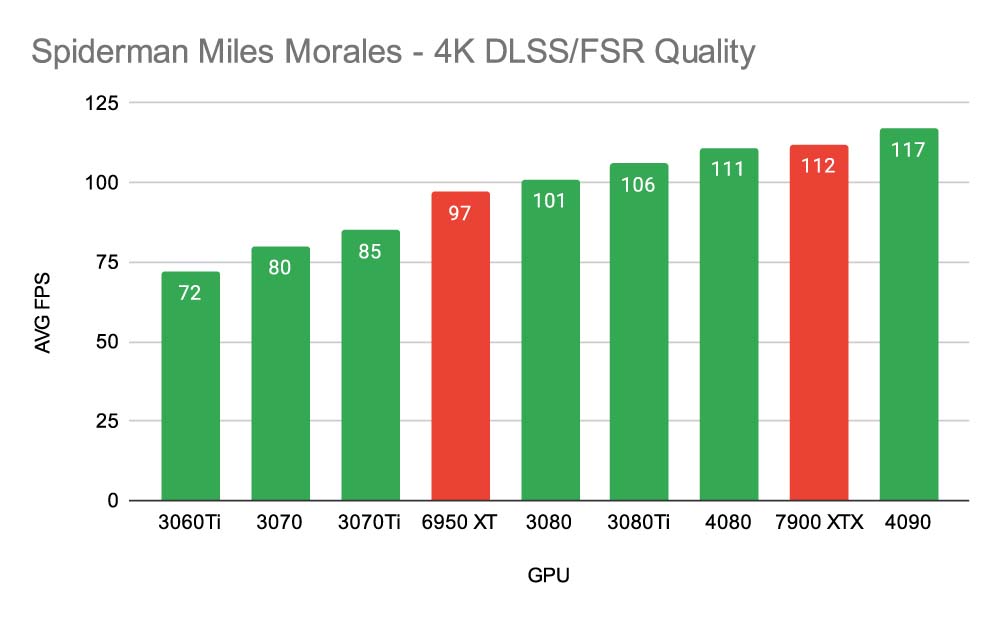 However, there are a few setbacks that prevent this GPU from being the clear choice for a high-end gaming rig or workstation. When it comes to Ray-Tracing, AMD still have a ways to go to catch up with NVIDIA. This weakness continues throughout the Radeon 7000 series architecture, as RDNA 3 is slightly behind DLSS 3 when it comes to technological advancements.
Where to Buy
Buy the AMD Radeon RX 7900XTX on:
4. NVIDIA GeForce RTX 4090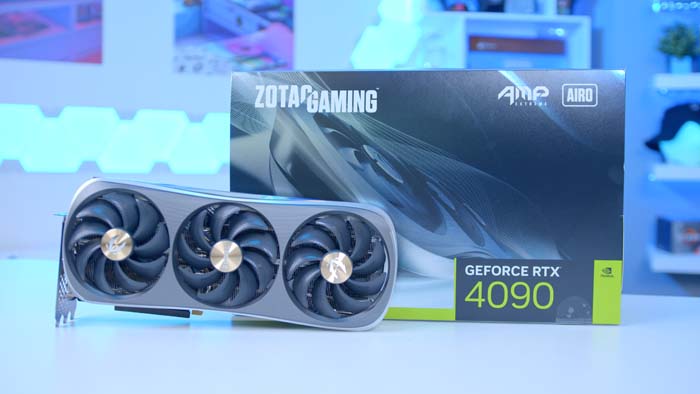 There is truly very little that has to be said about the RTX 4090 and its suitability for high-resolution gaming. Even though it comes with a hefty price tag, which increases even further if you want to pick up an AIB card with better cooling or a factory overclock, it is the best-performing consumer graphics card you can buy right now. Performance-wise, it completely eclipses its predecessor, as well as AMD's flagship designs.
While it has the same 24GB of VRAM as the RTX 3090Ti, consumers gain access to significantly higher core clocks, alongside new architectural improvements that make this by far one of the best graphics you can buy in the consumer market. If you are getting an RTX 4090 however, a 4K 144Hz display is more than recommended, as you will be passing that 60 FPS mark with ease.
However, there are plenty of factors to consider before committing to this graphics card for your next PC build. First of all, the RTX 4090 does have a somewhat warranted price tag. Normally sitting at over $1500, this GPU will out of reach for the vast majority of consumers. With this in mind though, if you have this kind of money to spend on a GPU, you're unlikely to be left disappointed.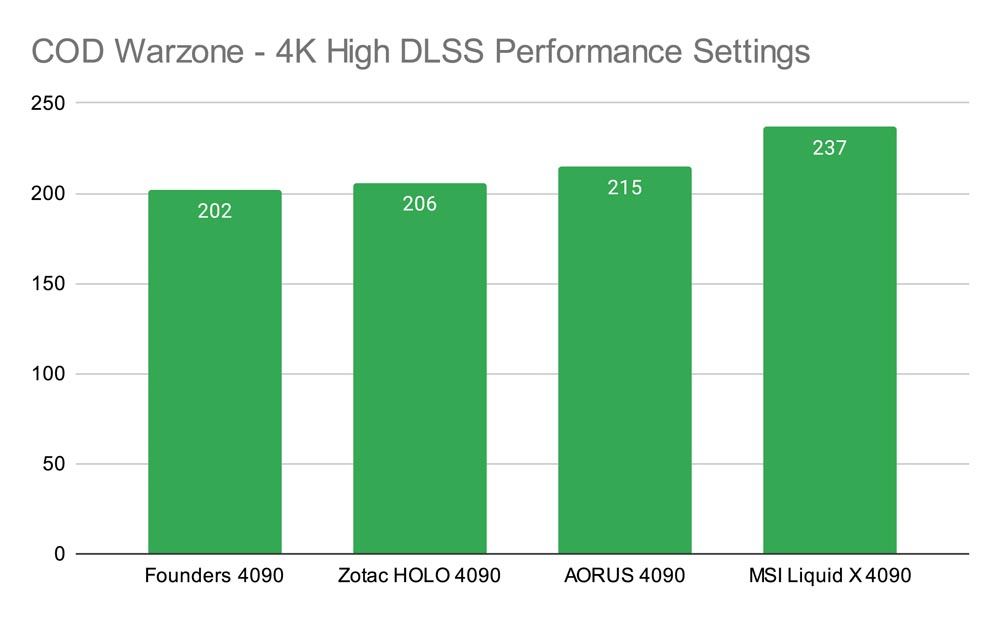 RTX 4090 users will also need to ensure they have the right wattage power supply, as this GPU comes with a hefty demand in power. Nvidia recommends 850W PSU as a minimum, but consumers may find themselves purchasing a 1000W PSU, especially with systems that utilise top-tier processors. For those concerned about the gargantuan dimensions of the RTX 4090, we would recommend checking out our 'Best Cases to Buy for the RTX 4090' buyers guide, to give you a more solid idea of the case dimensions required to make use of this insane graphics card.
Where to Buy
Buy the NVIDIA GeForce RTX 4090 on:
How We Picked the Best GPUs for 4K Gaming
With every GPU that is capable of running the latest games at 4K, there were a few factors that helped us determine whether they were worthy of being deemed the best graphics cards for 4K gaming. These factors included:
Gaming Performance
Workstation performance
Thermals
Size
Value Proposition
Frequently Asked Questions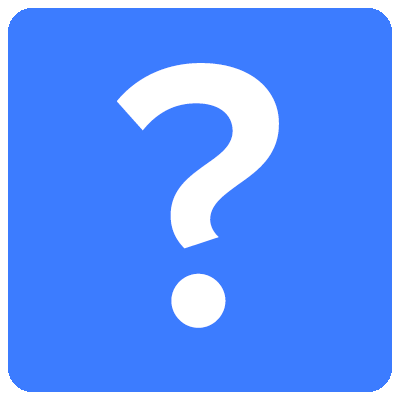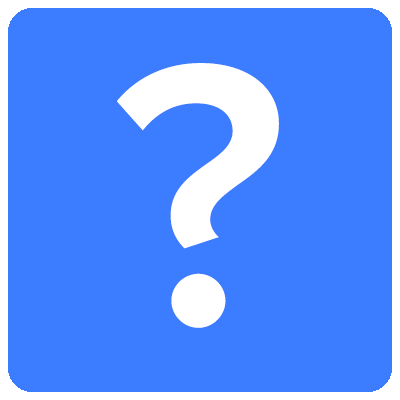 Do You Need PCI-E 5.0 for a Graphics Card?
In short – no! AMD and NVIDIA have kept these cards as PCI-E 4.0 compatible. Although consumers can install these in a PCI-E 5.0 slot, they won't be any faster, as they can only utilise Gen4 bandwidth.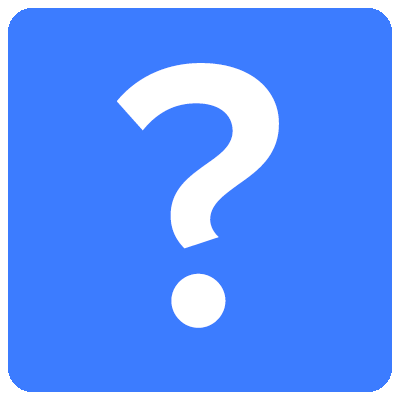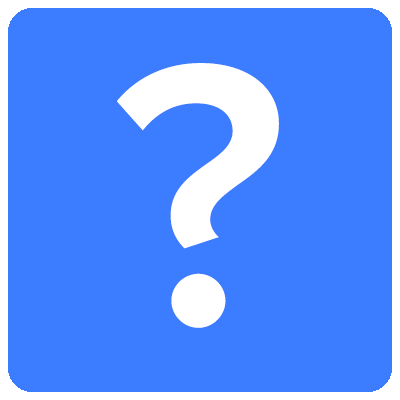 What CPU is Best for 4K Gaming?
Although we won't delve into the specifics here, 4K games generally require a more powerful CPU, so that data from the GPU can be processed quicker. We'd recommend checking out our 'best CPUs for' articles to find the best bang for buck options.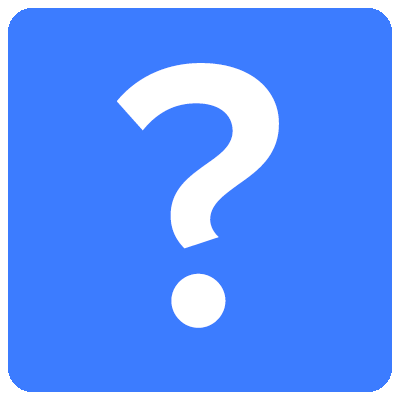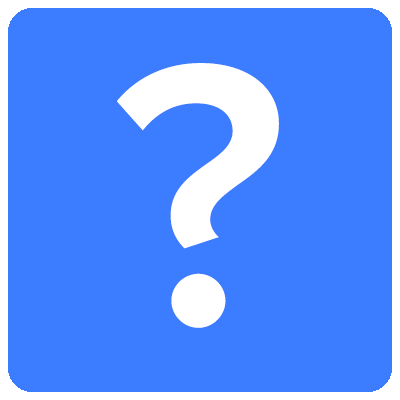 What PSU Do I Need for my Graphics Card?
The type of PSU and wattage you'll need for your graphics card depends on its wattage requirement. Every GPU will be different, but the vast majority of 4K capable cards will likely need 750W as a minimum.
Conclusion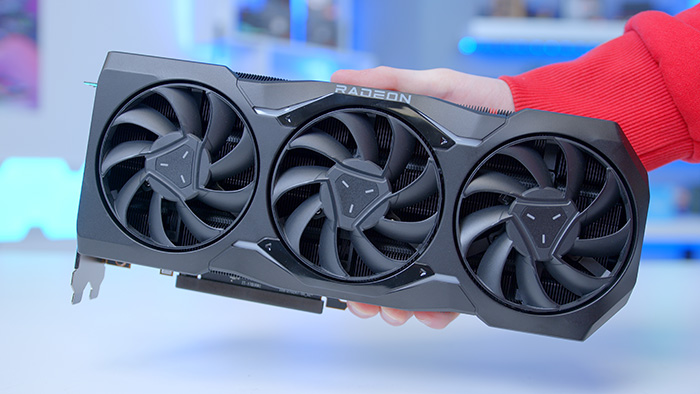 Best Overall GPU for 4K Gaming: AMD Radeon RX 7900 XTX
AMD's Radeon RX 7900 XTX is one of the best GPUs that we've seen in quite a while. Although AMD has bumped up their prices to follow NVIDIA, this card still remains very competitive compared to Team Green's offerings. Consumers get access to a card that can go head-to-head with an RTX 4080 for a fraction of the price. If you're looking for 4K gaming with no hindrances, AMD seems to be the way to go.
Read our full AMD Radeon RX 7900 XTX review or Buy the Radeon RX 7900 XTX on Amazon