Introduction
With GPU prices soaring with each generation, finding a graphics card for your brand new PC build with a tighter budget seems to be almost impossible. However, there are still many great options on the market which cost $200 or less. Both NVIDIA and AMD offer great graphics cards options at this price that perform surprisingly well despite being older, and priced much lower in comparison.
Given how many options there are in this price range, we've rounded up three of the most appealing offerings that you can pick up right now. These graphics cards, whilst certainly a few years old at this point, are all excellent value simply due to their low price. In this buyers guide article we delve into the differences between each graphics card alongside the performance metrics that they may offer at their respective prices.
Suggested Article: Best CPU Coolers for the AMD Ryzen 9 7900X3D
Our Recommendations
1. NVIDIA GeForce GTX 1650
👑 The best budget GPU under $200.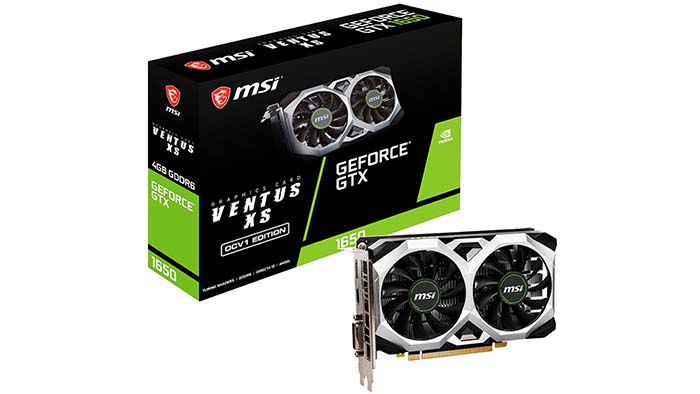 Introduction
NVIDIA released the GTX-16 series of graphics cards as a more budget alternative to their, at the new brand-new RTX-20 series. Lacking any Ray-Tracing capabilities, this dramatically reduced the price of these graphics cards, whilst still retaining the large performance improvements of the Turing architecture.
The most budget of all of these cards was the GTX 1650, at the very bottom of this product stack. As such, consumers can expect to pay very little for this GPU, and especially given its age, it can be had at a large discount.
Given its ultra-budget nature, there are of course many compromises which needed to be made. For example, the card does only feature 4GB of VRAM, and does have lower clock speeds. In fact the GPU is so low-power that it doesn't even require any power cables from the PSU, taking all its power from the PCI-E slot. Due to its low TDP, it's also very compact and low-profile, making it deal for the most compact of PC builds.
Key Specs
| Key Specs | NVIDIA GeForce GTX 1650 |
| --- | --- |
| Architecture | Turing |
| Boost Clocks | 1665 MHz |
| VRAM | 4GB |
| Memory Type | GDDR5 |
| TDP | 75W |
| Power Connectors | None |
| PCIe Generation | Gen 3 |
Nvidia GeForce GTX 1650 specs
Things We Like
Very affordable: The GTX 1650 is by far the most affordable card in this roundup, due to it being based on the now two generation-old Turing architecture. Despite its age and low price, it's still capable in 2023 when paired with simpler games or with scaled-back quality settings.
No power connectors required: The graphics card requires so little power that it doesn't even include any additional 8-pin or even 6-pin power connectors. Instead, it only relies on the PCI-E slot to supply all the required wattage. This makes the GTX 1650 ideal for PCs with limited access to such connectors, for example, simpler office PCs with highly limited PSUs.
Things We Don't Like
Low VRAM: The 4GB of VRAM featured on the GTX 1650 does greatly limit this graphics card, given the rising video memory requirements in recent years. As such, gaming, even at 1080p, in newer AAA titles could prove difficult.
Slowest in this roundup: With a mere 4GB of GDDR5 memory, and the slowest boost clocks, the GTX 1650 is also the slowest graphics card in this roundup. What's more, due to its heavy power limitations and limited cooling solutions, overclocking this GPU further is more difficult than on other models.
Summary
The GTX 1650 is a fantastic entry-level graphics card, that is as cheap as GPUs get in 2023. Still featuring more than adequate performance in games at 1080p, it's a fantastic choice for any consumer who simply needs any graphics card in their system. Its plug-and-play nature, thanks to its lack of any power connectors and small size, makes it a great and universal solution for those looking to build a budget system. Naturally, even for under $200 it's far from the best-performing card, however its value for the price is undeniable.
Features: 3.5/5
Design: 4/5
Performance: 3.3/5
Value for Money: 4/5
Pros
Affordable.
No additional power required.
Low-profile.
Cons
Only 4GB of GDDR5 VRAM.
Slowest of these budget cards.
Where to Buy
Buy the NVIDIA GeForce GTX 1650 on:
2. AMD Radeon RX 5500 XT
👑The best overall GPU for Ryzen 9 7950X3D.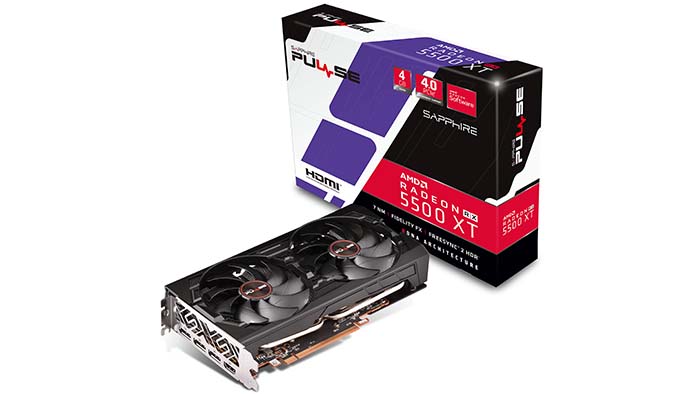 Introduction
AMD have been manufacturing entry-level graphics cards for many years, with many of their older models now being excellent purchases due to their much lower price. Whilst based on older architectures, a multitude of their older options will still provide a great gaming experience for under $200.
AMD's most budget offering based on their first RDNA architecture is the RX 5500 XT. Whilst the amount of VRAM is the same as with the GTX 1650, and the clock speeds are only slightly better, the GPU is much faster than that offering from NVIDIA, which naturally comes at a higher price. Not only is it more expensive, but also requires an 8-pin PCIe power connector as well.
Being based on a newer architecture than the GTX 1650, it also makes use of the PCI-E 4.0 standard. Whilst for consumers running on newer motherboards this may not cause issues, for PCs using legacy boards this can present a challenge, as it only uses eight PCI-E lanes.
Key Specs
| Key Specs | AMD Radeon RX 5500 XT |
| --- | --- |
| Architecture | RDNA 1 |
| Boost Clocks | 1845 MHz |
| VRAM | 4GB |
| Memory Type | GDDR6 |
| TDP | 130W |
| Power Connectors | 1x 8-pin |
| PCIe Generation | Gen 4 |
AMD Radeon RX 5500 XT specs
Things We Like
Very fast for under $200: Utilising a newer architecture and stronger hardware is a huge benefit for the RX 5500, making it one of the faster options within this roundup, and better positioned for more modern titles.
GDDR6 VRAM: Whilst still using 4GB of VRAM, the use of GDDR6 does greatly improve the overall efficiency of the graphics card as a whole. It's amazing AMD were able to bundle these more expensive memory chips in such a budget product.
Things We Don't Like
Relatively Low VRAM: Although the RX 5500 XT is using GDDR6 memory, as we've mentioned previously, 4GB of VRAM doesn't tend to be enough these days, with many new games requiring eight straight out of the gate.
Uses eight PCI-E 4.0 lanes: Due to the graphics card being fairly low bandwidth, AMD decided not to use a full 16x interface on the RX 5500 XT. Instead, it only supports eight lanes of PCIe Gen 4 in total. Given the higher bandwidth of this standard, it should result in the same amount of performance as a PCI-E Gen 3 16x interface.
Summary
Overall, the AMD Radeon RX 5500XT is still a fantastic graphics card which, despite still only including 4GB of VRAM, is able to perform rather well at under $200. This is mainly due to its higher power budget and use of faster GDDR6 memory. As such, it's a great purchase for consumers looking for a high-performance GPU for less than $200. However, it's also much more restrictive than the likes of the GTX 1650. Not only does it require an 8-pin power connector, but its use of only eight lanes at PCIe Gen4 speeds does cause a large bottleneck for any consumers still using a PCI-E Gen3 motherboard.
Features: 3.5/5
Design: 4/5
Performance: 3.5/5
Value for Money: 4.3/5
Pros
Fast for under $200
Uses GDDR6 memory.
Still relatively affordable.
Cons
Only 4GB of VRAM.
Limiting for consumers using PCIe 3.0.
Where to Buy
Buy the AMD Radeon RX 5500 XT on:
3. AMD Radeon RX 6600
👑 The best value GPU for Ryzen 9 7900X3D.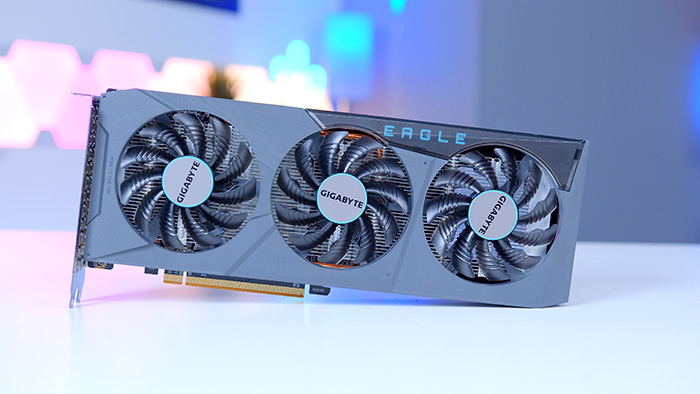 Introduction
For consumers looking for even more performance, the Radeon RX 6600 is an excellent choice. AMD offer a number of budget cards that are based on their newer architectures, such as RDNA 2. Here, the AMD Radeon RX 6600 is the go-to choice, thanks to its incredible increases in performance, despite still not breaking the $200 mark.
The RX 6600 sees many improvements over other sub-$200 graphics cards, such as the faster boost clocks and 8GB of GDDR6 memory. What's more, it manages to still only use a single 8-pin connector for power, with an overall TDP not much higher than the RX 5500 XT. What's more, despite its low price, it even features several Ray-Tracing cores to allow consumers to finally experience this exciting technology. Whilst the performance might not be ideal, it's still a great way to see how Ray-Tracing affects overall graphical fidelity.
Key Specs
| Key Specs | AMD Radeon RX 6600 |
| --- | --- |
| Architecture | RDNA 2 |
| Boost Clocks | 2491 MHz |
| VRAM | 8GB |
| Memory Type | GDDR6 |
| TDP | 132W |
| Power Connectors | 1x 8-pin |
| PCIe Generation | Gen 4 |
AMD Radeon RX 6600 specs
Things We Like
Very fast: The combination of stronger boost clocks and the more optimised RDNA 2 architecture come together to create a very fast graphics card for the price. It manages to do this whilst still maintaining a modest power budget, allowing consumers to potentially overclock it even further.
8GB of VRAM: With 8GB of GDDR6 memory, the RX 6600 is better positioned to take on newer and more demanding games, or play older titles with higher graphical settings. Whilst still not quite good enough for anything above 1440p at any playable framerate, the plentiful VRAM at this price still makes it a great choice for maintaining a high performance level for several more years.
Things We Don't Like
Relatively expensive: Given its sub-$200 price, it's clearly still very affordable for the standards of current graphics cards. However its additional performance does cause its price to increase significantly over the other, slower offerings in this roundup.
Uses Eight PCIe 4.0 lanes: Similar to the RX 5500 XT, the RX 6600 also uses just four PCI-E Gen4 lanes. Whilst not causing any issues for consumers already using a PCI-E 4.0-compatible motherboards, for PCs still using older boards which only support up to PCI-E Gen 3, this can have a large negative impact on performance.
Summary
The RX 6600 is the best-performing card under $200 by a very wide margin. As such, many consumers will find it to be an appealing option. Whilst there is naturally a price increase over other lower-end graphics cards in this price range, the difference in price is still more than worth it. Currently, no other card comes close to offering the same level of performance at this price.
Features: 3.8/5
Design: 4/5
Performance: 4/5
Value for Money: 4.3/5
Pros
Very fast for under $200.
8GB of GDDR6 VRAM.
Raytracing cores.
Cons
More expensive.
Limiting for consumers using PCIe 3.0.
Where to Buy
Buy the AMD Radeon RX 6600 on:
What Features Are Missing From Sub-$200 Graphics Cards
Given their low price, and many of them being based on older architectures, graphics card under $200 lack many of the more modern features found in GPUs. However, there are many fantastic software, firmware, or hardware elements which are still available despite their price and age. On the NVIDIA side, DLSS is still available on older Turing cards, however without the many great improvements brought by DLSS 3 such as Frame Generation.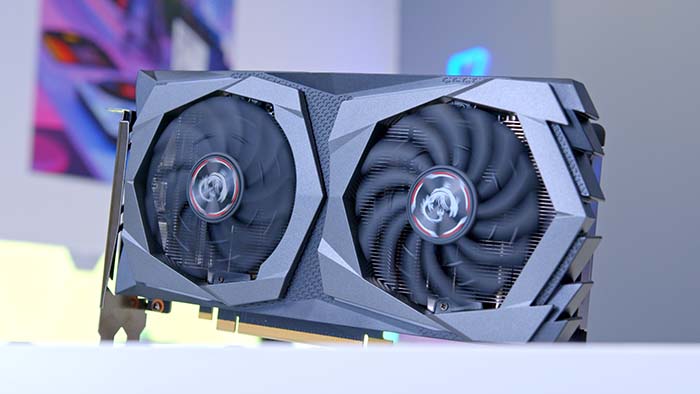 Their fantastic Nvenc encoder is also present, ensuring these lower-end graphics cards can also record or stream to the best of their ability. Other NVIDIA-exclusive features such as Reflex or Shadowplay are also present.
On the AMD side, FSR is available up to the latest version, thanks to the standard being available on almost all graphics cards, even older generations of both Team Red and Team Green GPUs. AMD's tools for recording also very much also still accessible even in these lower-end SKUs.
For productivity, one large feature missing from all the cards in this roundup is a lack of any hardware AV1 support, which is very useful for streaming, recording, or editing. However, once ultra-budget current-gen GPUs begin to appear, the feature will become accessible to many more PC users. In terms of Ray-Tracing, very few entry-level cards contain any Ray-Tracing cores. Whilst some such as the RX 6600 do, the performance will still be less than ideal in many games.
Due to their limited bandwidth use, a key feature missing from many budget graphics cards is a full 16x interface to the motherboard, instead replacing it with a 8x interface, albeit at Gen4 speeds. As the bandwidth of PCI-E Gen4 is double that of PCI-E Gen3, the overall speed of the interface remains the same. However, PCI-E 4.0 platforms have only existed for the past few years. As such, consumers still relying on older motherboards which do not support this technology, will then be limited to essentially PCI-E 3.0 8x bandwidth, or half of what the graphics card should be receiving.
What Performance Can You Expect for Under $200?
Naturally, gaming performance in an entry-level graphics card that costs under $200 will be greatly limited, but still more than enough for a great gaming experience in less demanding games at 1080p. Consumers can expect more than playable performance in all of the most popular esports and competitive titles, even at higher settings. In more demanding games, at lower quality settings a great gaming experience at 60FPS or more could still be had. Naturally, cards with 8GB of VRAM, or more, will be the best at handling these newer games.
In terms of Ray-Tracing performance, even graphics cards with Ray-Tracing hardware costing less than $200 will show significant slowdown with the feature turned on. However, especially in games where the technology isn't utilised as much, or with other settings turned down, a playable experience could still be had.
For tasks other than gaming, the hardware acceleration provided by these graphics card will still have a large impact on tasks such as recording, streaming, or video editing. Naturally, going above 1080p in any of these workloads will significantly hurt performance, however they are still more than capable at these tasks for their price.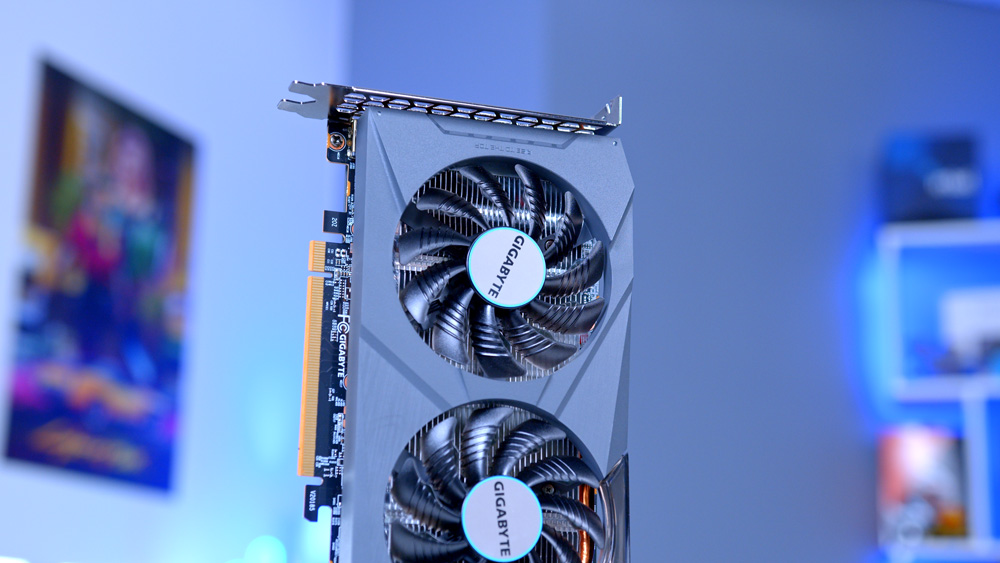 Why You Can Trust Us
Our editorial team of hardware enthusiasts work hard to ensure that all of the products we get in our offices are thoroughly tested. For those interested in learning more about our team, head over to the About Us section, where you'll also find more detail about our editorial promise. All of our writers are passionate about hardware, and geeks at heart! PC building is a right of passage here at GeekaWhat!
How We Tested Graphics Cards
In order to test and evaluate the best graphics cards for under $200, there are a number of factors that we take into account, these are:
Performance – frame rates across a broad array of AAA and esports title.
Compatibility – ability to use these GPUs in a wide range of builds and to play with them in a variety of gaming titles.
Value for Money – how these GPUs stacks up against the competition, and the average cost per frame.
Conclusion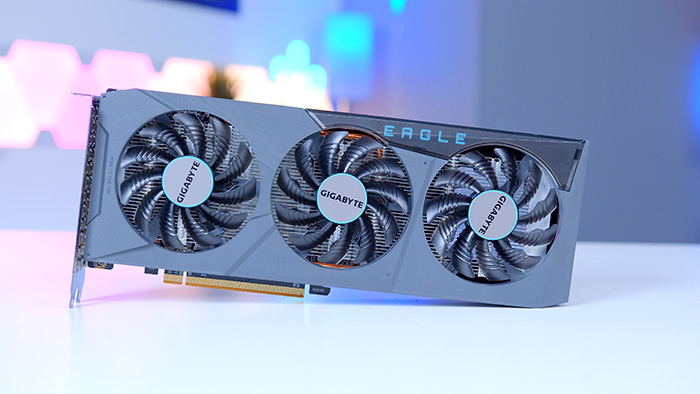 Best Overall GPU for Under $200: AMD Radeon RX 6600
By far the fastest card under $200, the RX 6600 does feature highly competitive specs for the price. Its 8GB of VRAM, alongside fast boost clocks and inclusion of Ray-Tracing cores do create a card that is able to perform extremely well despite its ultra-budget status. It's a great starting point for consumers looking for a smooth gaming experience at 1080p now and years to come, all without breaking the bank.
Read our full Radeon 6000 coverage, or Buy the AMD Radeon RX 6600 on Amazon
Frequently Asked Questions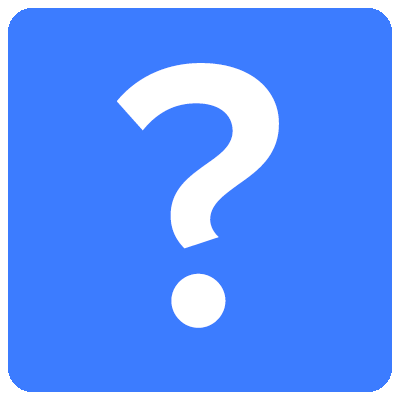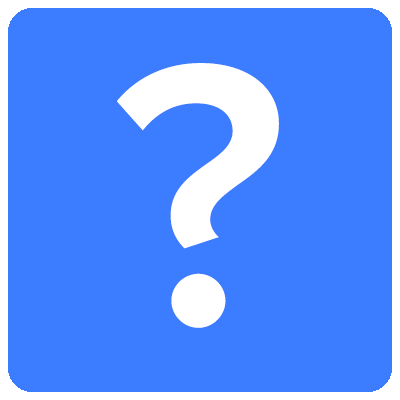 Is $200 enough for a GPU Today?
For $200, consumers can get a great entry-level graphics card ideal for 1080p gaming in simpler esports titles, or more demanding games at lower quality settings. Naturally at this price the performance will not be very substantial, but still enough for a good gaming experience.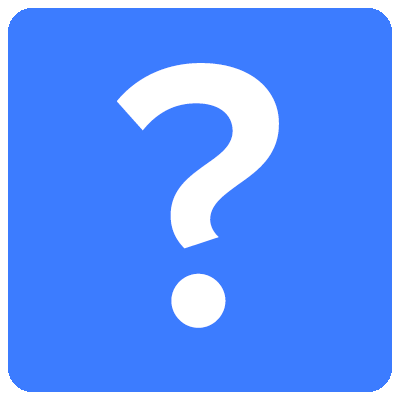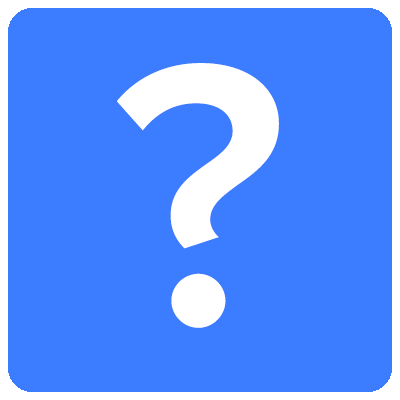 Are Old-Gen Cards Good?
Graphics cards from previous generations still perform very well and usually feature the largest discounts. While they may miss out on the latest technologies and software features, they still provide good overall performance for the price.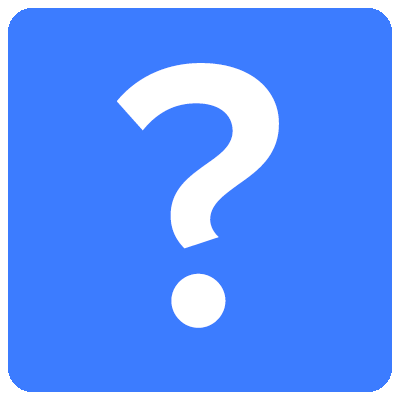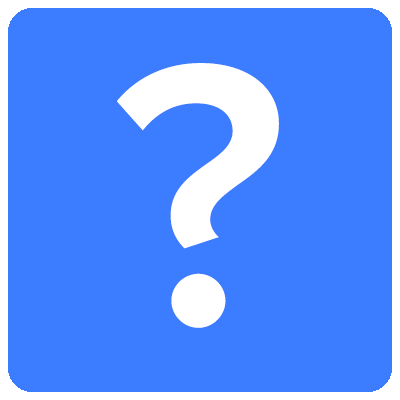 Can I Play Ray-Traced Games with These Cards?
Most ultra-budget graphics cards feature no raytracing cores as a way of decreasing its price. As such, depending on the game, raytracing could be either completely impossible or run at a very low framerate. The RX 6600 does have raytracing cores, however the overall performance with RT on will still be less than ideal.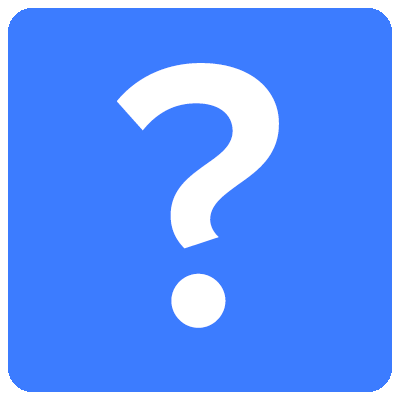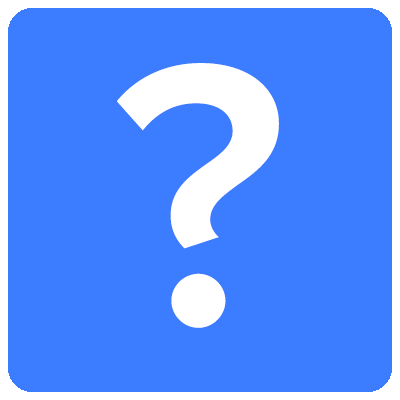 Do I Have Access to DLSS or FSR with These GPUs?
AMD's FSR technology is available for almost every graphics card on the market, thus on these budget GPUs it's a great way to further improve performance. DLSS is limited to only Nvidia graphics cards, and GPUs such as the GTX 1650 only have access to older versions of this technology.