Introduction
Picking up a mechanical keyboard is a must-have for any good PC build. Once you've assembled your PC, you've got to plug in any accessories and peripherals to get started. Keyboards are a requirement for any system as you'll need one to control inputs, type, and more importantly, play games. However, with a complicated market that encompasses varying types of switches and sizes, alongside rather convoluted custom options, how do you choose?
If you've set out to not surpass a certain budget out of the gate, you may find yourself faced with limited options, along with confusion about the varying features that each keyboard has. In this article we seek to alleviate any stress or indecision, with a roundup of the best mechanical keyboards to buy under $200. We've picked out a range of excellent options on the market right now, that cater to a huge range of budgets and use-cases.
Suggested Article: Best AMD GPUs to Buy in 2023
Our Recommendations
1. Corsair K65 Pro Mini
👑 The best small form factor keyboard under $200.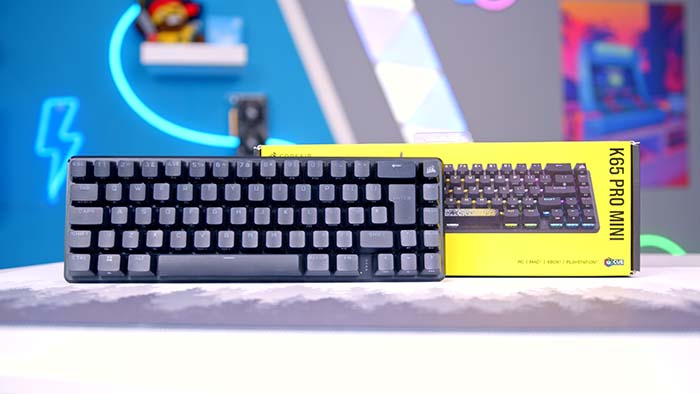 Introduction
First up is the K65 Pro Mini from Corsair. This is a keyboard that we've reviewed in full on our website, and overall we were pretty impressed. I'm not a fan of small form factor keyboards, anything less than TKL and I'm generally not interested, but the K65 Pro Mini is my favourite 65% keyboard. This is all thanks to the switches being used. Corsair have opted to use their own in-house OPX linear mechanical switches, which are buttery smooth. They're ideal for typing, especially if you tend to type quite quickly, and they're great for gaming too.
Admittedly this keyboard can be a bit finnicky to get to grips with, especially if you're an arrow-key user, but once you've picked up how to use the function keys quickly, it should be relatively smooth sailing. The K65 Pro Mini utilises per-key programmable RGB, which can be customised and configured within Corsair iCUE. You've also got access to double-shot PBT keycaps which provides more longevity to the legend on the keys and the durability of the keycaps. Corsair have also provided a detachable USB type-C cable, furthering the portable capability of this smaller keyboard.
Key Specs
| Key Specs | Corsair K65 Pro Mini |
| --- | --- |
| Switch Type | Linear |
| Switch Name | Corsair OPX |
| Keycaps | Double-shot PBT |
| Size | 65% |
| Wireless? | No |
| Detachable Cable? | Yes |
| Polling Rate | 8000Hz |
Things We Like
Buttery smooth typing and gaming experience: Corsair have really refined their OPX switches over the past couple of years, and these Linear ones are some of the best in-house designs I've used, definitely a huge win if you like Linear switches.
Ideal for portable setups: For those that play games on the go, or might do some video editing on the train, this keyboard is perfect. The smaller size and detachable USB cable make it perfect for those that plan on being less restrictive with their setup.
Things We Don't Like
65% isn't for everyone: Unfortunately, 65% keyboard in some instances can be a bit too small. If you plan on using function or arrow keys, they're less accessible and require you to press more keys, which might be harder to do if you're in an intense gaming session.
Should have more features based on price: The K65 Pro Mini is a rather expensive keyboard in comparison to other options we've looked at, and we expected more in terms of features based on the price, such as wireless connectivity, macro keys, or media controls.
Summary
Corsair's K65 Pro Mini is an awesome 65% keyboard, geared towards consumers with portable setups, or those that game and use productivity applications on the go. The switches and keycaps feel excellent, it isn't too loud or annoying, and as this is a Corsair product, the RGB looks great. Just keep in mind that this is a fully-wired keyboard, with no wireless connectivity, which is a disappointment based on the somewhat higher price point compared to other alternatives.
Features: 3.9/5
Versatility: 4.2/5
Feel and Usage: 4.5/5
Value for Money: 4.2/5
Pros
Switches and keycaps feel excellent.
Perfect for typing.
Ideal for those with portable setups.
Cons
No wireless capability.
Function and arrow keys are more complicated to use.
Where to Buy
Buy the Corsair K65 Pro Mini on:
2. Logitech G915
👑 The best wireless keyboard under $200.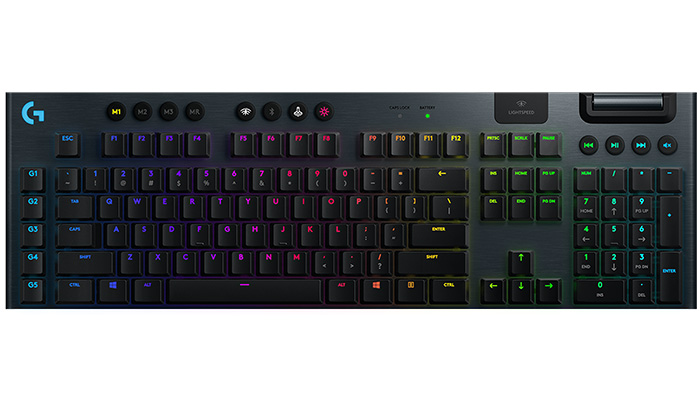 Introduction
Next up is the G915 from Logitech. We've recommended this keyboard in a number of different buyers guides in the past, as it is one of Logitech's best keyboards on the market right now. Logitech has been a mainstay in the peripherals space, offering a wide range of options catering to varying use-cases and budgets, with their 'G9##' SKUs coming out at the top-end. This particular model is one of Logitech's more recent keyboards utilising their industry leading 'LIGHTSPEED' wireless technology.
The G915 has two wireless modes, 2.4GHz, and Bluetooth. You can easily switch between the two, allowing you to change inputs to a different device on the fly. You can choose between three different switch types, clicky, tactile, and linear, giving you some options to find a a switch type that you prefer. Each key is fully programmable and can be customised using the Logitech G Hub software, along with the five macro keys, located on the left side of the keyboard. This design also the full-sized model too, offering a numpad and media keys, allowing you to control a video or music you're listening to in the background.
Key Specs
| Key Specs | Logitech G915 |
| --- | --- |
| Switch Type | Linear, Clicky, Tactile |
| Switch Name | Logitech Low Profile GL Switches |
| Keycaps | Double-shot ABS |
| Size | 100% |
| Wireless? | Yes |
| Detachable Cable? | Yes |
| Polling Rate | 1000Hz |
Things We Like
Excellent wireless capability: Logitech's LIGHTSPEED wireless technology is one of the best in the industry right now, and is a huge win for those that need a low latency wireless device.
Can choose switch type: The G915 can come with three different switch types, allowing you to pick the ones best suited to your preferences dependent on whether you prefer feedback or you'd rather the switch bottoms out.
Things We Don't Like
Low profile keycaps aren't for everyone: Low profile keycaps are more commonly found on OEM and laptop keyboards. If you're not a fan of those, you're not likely to enjoy the keycap design on the G915.
Doesn't come with a wrist rest: Unfortunately, Logitech don't provide a wrist rest alongside the G915. This feels a bit cheap considering how much you're spending to pickup this keyboard anyway.
Summary
The Logitech G915 is an awesome wireless keyboard, ideal for those avoiding any pesky cables. Whilst I am disappointed that this keyboard doesn't come with a wrist rest, you're still able to choose what switches you're using, and customise a number of different aspects, including the RGB and macro keys.
Features: 4.1/5
Feel and Usage: 4.2/5
Versatility: 4.3/5
Value for Money: 4.2/5
Pros
Able to choose your switches.
Excellent wireless capability.
Easily customisable.
Cons
No included wrist rest.
Low profile keycap design won't be for everyone.
Where to Buy
Buy the Logitech G915 on:
3. ASUS ROG Strix Scope RX TKL Wireless Deluxe
👑 The best value keyboard under $200.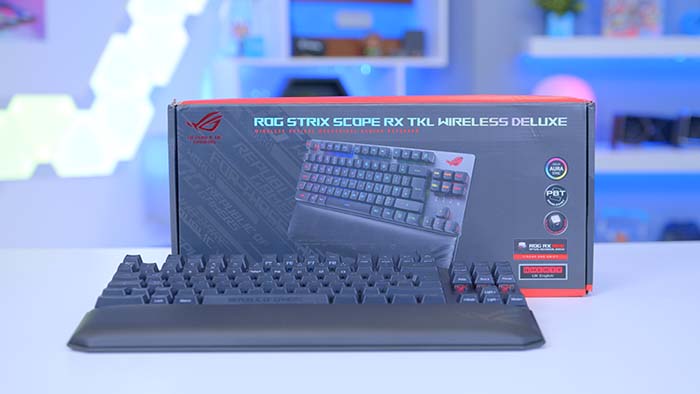 Introduction
The ROG Strix Scope is currently my favourite keyboard right now, and has been for over a year. Despite not having a catchy name (which can also be said for some other ASUS products), it is an exceptional keyboard. I reviewed this keyboard back in September of 2022 and was blown away by how well designed Strix Scope is. You wouldn't necessarily consider ASUS the king of keyboards, but this particular model really puts them on a pedestal versus other manufacturers on the market right now.
The main reason is the switch and keycap feel. This keyboard utilises RX optical linear switches which are like a weird hybrid of CherryMX red when it comes to feel, but Kailh Box whites in terms of the actual design.
They offer an incredibly smooth downstroke with zero scratchiness, and effectively now wobble, which provides an incredibly consistent and luxurious experience across the board. The keycaps are double-shot PBT, which is another win. They offer a matte finish, minimising any sweat or grease that might remain on the keycaps. You've also got access to the full spectrum of connectivity: wired, 2.4GHz, and Bluetooth, making it ideal for portable setups. And it comes with a gorgeous and extremely comfortable leatherette wrist rest, complimenting the angle of the keyboard when raised, and also reducing fatigue when typing or gaming.
Key Specs
| Key Specs | ASUS ROG Strix Scope |
| --- | --- |
| Switch Type | Linear |
| Switch Name | ASUS RX Linear Optical Switches |
| Keycaps | Double-shot PBT |
| Size | 80% (TKL) |
| Wireless? | Yes |
| Detachable Cable? | Yes |
| Polling Rate | 1000Hz |
Things We Like
Unrivalled typing experience: The ROG Strix Scope is one of the best keyboards on the market when it comes to typing and gaming experience. If you enjoy smooth switches, this is the keyboard we'd recommend picking up.
Tri-mode connectivity: This keyboard offers three types of connectivity, making it perfect for those avoiding cables, consumers with a more portable setup, or those that need reliability. This design caters to a huge range of consumers.
Things We Don't Like
Armoury Crate is horrendous to use: Despite how excellent this keyboard is, ASUS' Armoury Crate software needs to come a long way before I'll use it. The software is very buggy doesn't work well with other software, and isn't very intuitive to use.
Stealth Key isn't a great addition: The Stealth Key on the Strix Scope is an annoying addition. I might hit the F12 key to utilise 'Inspect Element', but it just minimises all of my windows instead, which just isn't necessary.
Summary
The ROG Strix Scope is one of my personal favourite keyboards, and one of the best options on the market for those looking to enjoy a smooth typing and gaming experience. ASUS have really catered to the consumer here providing an extremely versatile peripheral that offers strong connectivity options, a great aesthetic, and ergonomic design that makes wrist fatigue a thing of the past.
Features: 4.5/5
Feel and Usage: 5/5
Versatility: 4.7/5
Value for Money: 4.6/5
Pros
Awesome feel for typing and gaming.
Wrist rest is extremely comfortable.
Connectivity caters to a massive range of consumers.
Cons
Stealth key is frustrating.
Armoury Crate is a horrendous piece of software.
Where to Buy
Buy the ROG Strix Scope Wireless on:
4. NuPhy Field75
👑 The best top-end keyboard under $200.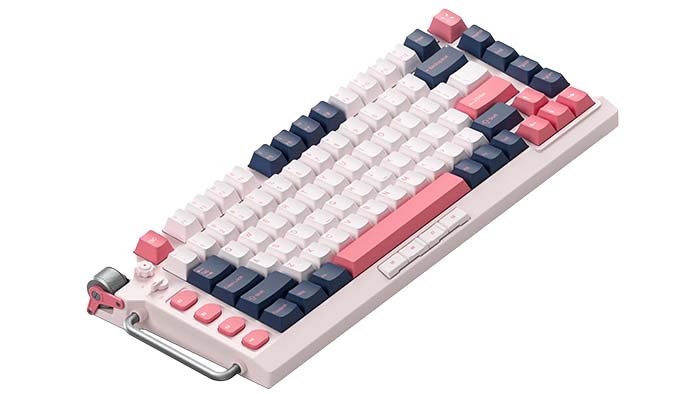 Introduction
For our final pick, we've selected the NuPhy Field75. NuPhy have been making waves recently with some of their new options including their low-profile Air96, and the Halo96, a gorgeous full-sized mechanical keyboard. The Field75 takes a slightly different approach to the other designs, coming in with a 75% layout (so there won't be a numpad).
This keyboard also prioritises customisability and ease of use with a variety of different buttons and nobs that can be seen across the entirety of the chassis. All of the buttons can be configured within the NuPhy's Field Console software, allowing you to amend keybindings very easily.
Features wise, you've got tri-connectivity (wired, 2.4GHz, and Bluetooth), a range of media keys, including a tactile volume wheel that sounds and feels awesome. Each switch is hot-swappable and can be switched out with any traditional CherryMX-style switch that you prefer. This particular keyboard also features the 'Ghost Bar' which is a sound dampened space-bar, designed to provide a buttery smooth and quiet experience. You can choose between a number of different switches when purchasing this keyboard, alongside a number of different colour options too. NuPhy have definitely prioritised customisation with this particular model.
Key Specs
| Key Specs | NuPhy Field75 |
| --- | --- |
| Switch Type | Linear, Tactile or Clicky (Fully hot-swappable) |
| Switch Name | Polaris, Fleeting Gold, Cherry Speed Silver, Cherry Ergo Clear |
| Keycaps | Double-shot PBT |
| Size | 75% |
| Wireless? | Yes |
| Detachable Cable? | Yes |
| Polling Rate | 1000Hz |
Things We Like
Priorises customisation: The Field75 is one of the best keyboards geared towards tinkerers and enthusiasts. The switches are fully hot-swappable, all of the keybindings are customisable, with configurable per-key RGB too.
Looks excellent: The Field75 has a 'steampunky' style design with a handle on the left side, various gears, knobs, and buttons. I'm a huge fan of the aesthetic of this keyboard, and you've got plenty of choice when it comes to the colours of this particular keyboard too.
Things We Don't Like
One of the most expensive options: Unfortunately, the Field75 is not without a rather high price tag. Due to its various features and customisability, this is an expensive keyboard, and one of the priciest ones compared to many alternatives on the market.
No ISO version: I understand that I'm probably in the minority to a degree, but I prefer a bigger enter key. Having grown up using ISO layout keyboards it is a shame to see that this particular design doesn't have an ISO layout available.
Summary
NuPhy's Field75 is one of the strongest customisable keyboards on the market right now, providing a huge amount of customisation on the keybindings front, along with hot-swappable switches too. It looks awesome, offers a unique aesthetic that I feel is lacking in the PC hardware space nowadays, and feels great to use. NuPhy is an up and coming manufacturer, and if the Field75 is anything to go by, they're going to be incredibly successful.
Features: 4.7/5
Feel and Usage: 4.6/5
Versatility: 4.8/5
Value for Money: 4.7/5
Pros
Massively customisable, including the switches.
Unique and gorgeous aesthetic.
Smooth and silent usage.
Cons
One of the most expensive keyboards on the market.
No ISO layout version.
Where to Buy
Buy the NuPhy Field75 on:
Keyboard Switches – What are the Differences?
Mechanical switches come in three different categories, and each type has an entirely different feel. Choosing the right switch is pretty important, because it will determine how the keyboard responds, and the overall experience when you're typing and gaming. But what are the three categories? The three main mechanical switches are clicky, tactile and linear. Looking at clicky first, these switches are you can probably guess, are the loudest of the three.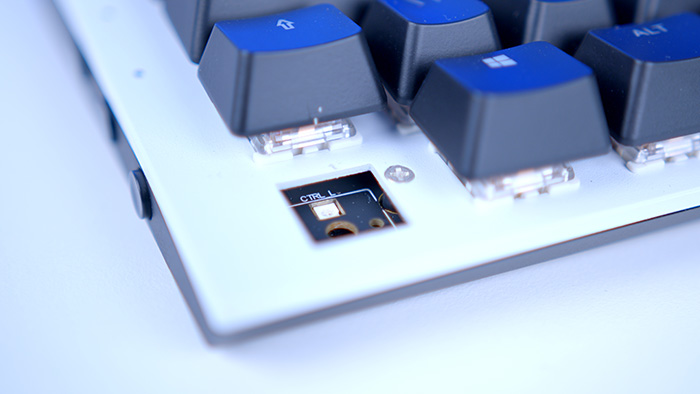 When a clicky switch is pressed, you'll feel the actuation and the feedback, which lets you know that the switch has been activated. These switches tend to be favoured above other designs due to the lower actuation force (so less weight needs to be applied to the switch), and the somewhat cathartic noise that follows can be enjoyable too.
Next up is tactile. These switches are similar to clicky in the sense that there is noticeable feedback, but the actual feeling is more of a bump as opposed to a click. They're great for typing, based on the lower noise levels and actuation force, but not as good for gaming. I'd say tactile switches are probably the least favoured out of the three, but there's still a number of excellent keyboards on the market that use tactile switches that are ideal for a massive range of consumers. It is also worth keeping in mind that the actual switches themselves are not as common versus linear, and clicky designs.
The final category is linear. These switches are my personal favourite and the best all-rounder for both typing and gaming. There's no feedback when these switches are pressed, but the smooth actuation is much better for typing, especially if you work in a quiet office environment. They're also solid for gaming too, and the actuation force doesn't tend to be too hefty. Dependent on the switch, you might have a heavier or lighter actuation, which will determine how hard you'll need to press down the key in order to gain a response.
Is it Worth Building My Own Keyboard?
As we've started to see in the past couple of years or so, building a custom keyboard is becoming more accessible to consumers, and to a degree – more affordable. But is it worth building one? Although the custom keyboard market is becoming more popular, there is still a significant barrier to entry, in the form of knowledge requirements. If you want to truly leverage the custom keyboard experience, you'll want to start from scratch, which means picking up all of the individual parts and components, lubing the individual keyswitches, possibly soldering them, and then assembling it.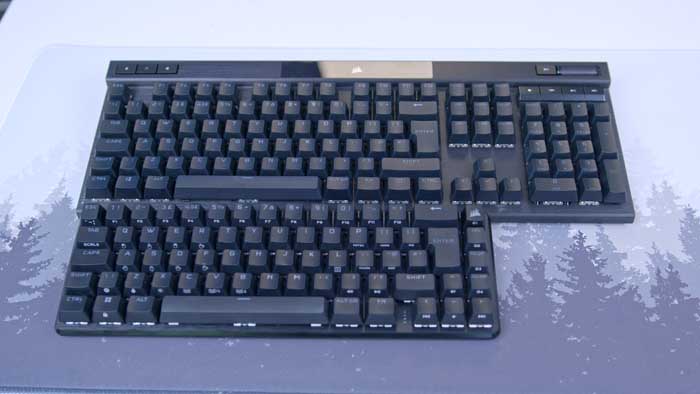 Some of you will be screaming at me saying 'what about keyboard kits?!'. And although I do agree that this cuts out a lot of the knowledge requirements, the caveat is often cost, and quality. These keyboard kits are pretty expensive, and don't have the same amount of freedom and customisation that building your own from scratch will. It is, in a sense, like purchasing a prebuilt. There's an element of customisation to it, but the actual core of the prebuilt system tends to be the same, limiting your options when it comes to aesthetic, quality, and pricing.
Building your own is worth it when it comes to freedom, but it is a lengthy and expensive process. You'll need to spend a good amount of time researching your options when it comes to cases, PCBs, switches, stabilisers, and more. As much as I do urge enthusiasts to give it a go, you'll want to keep in mind that it isn't cheap, and it isn't easy. A keyboard like the NuPhy Field75 might provide a more stable experience when it comes to customisation, but without the barrier to entry (or cost) that comes with building your own.
Why You Can Trust Us
Here at GeekaWhat, our team of PC hardware experts and gaming enthusiasts are passionate about the testing latest PC components and other gaming-related products. With various products arriving in the office every week, our writing and benchmarking team are constantly evaluating the market to offer detailed summaries on their quality and value to our audience.
If you want to know more about the members of our team, or read our editorial promise, head over to the About Us section on our website!
How We Tested the Best Mechanical Keyboards Under $200
In order to test and evaluate the best mechanical keyboards under $200, there are a number of factors that we take into account, these are:
Switch Choices
Overall Feel
Pricing
Connectivity
Aesthetic
Value for Money
Conclusion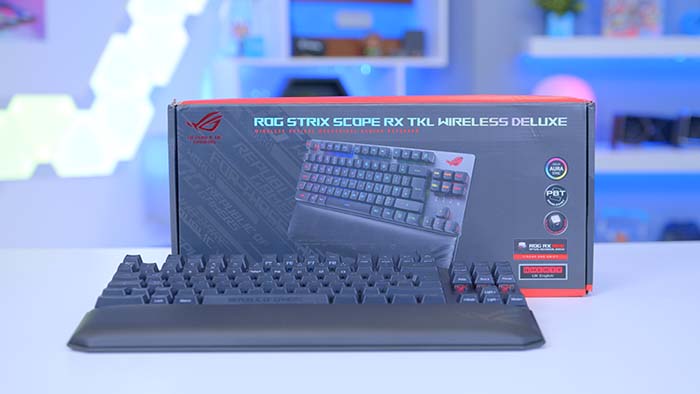 Best Mechanical Keyboard Under $200: ASUS ROG Strix Scope RX TKL Wireless Deluxe
Finishing up this roundup, we've picked out the ROG Strix Scope as the best mechanical keyboard under $200. Whilst this keyboard does have stupid name, it is quite possibly one of the best 'feeling' keyboards when it comes to switches and keycaps. It is versatile when it comes to connection options and utility keys. You do sacrifice a numpad, but other than this, the Scope is extremely well-rounded and definitely worth the attached price tag.
Read our full read our ROG Strix Scope review, or Buy the ROG Strix Scope on Amazon
Frequently Asked Questions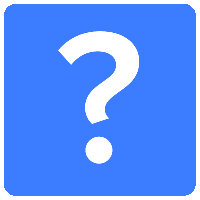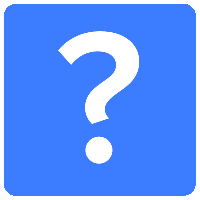 Are Mechanical Switches Important?
No they're not. Although most gaming keyboards will utilise mechanical switches, you can find cheaper keyboards that use membrane or dome-based switches.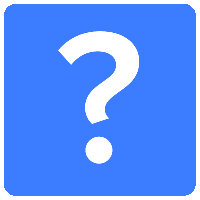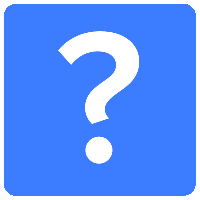 Is RGB Important?
Also no. RGB won't affect anything other than the aesthetic of your keyboard. But keep in mind that the caveats of picking up an RGB keyboard will be cost, and also the following headache that ensues when you spend time configuring it.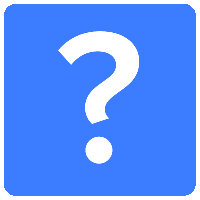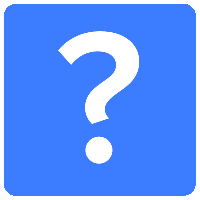 Are Wireless Keyboards Slow?
They used to be, but not anymore. 2.4GHz and Bluetooth technology has developed quite significantly to the point where latency isn't really a problem in games or when typing.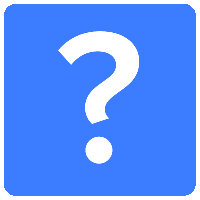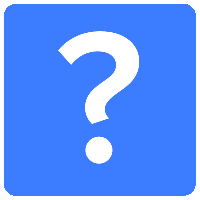 ISO vs ANSI?
ISO is the UK layout and is denoted by a large enter key and a small shift key. ANSI is more widely used across the world which is denoted by a small enter key, larger shift button, and a few other extra keys.