Introduction
With a plethora of GPU options to choose from in 2023, we've decided to put together a comprehensive list of which AMD GPUs to buy and which to actively avoid with an Nvidia equivalent to follow soon – keep your eyes out for that!
The market sits at an interesting point currently, with a number of both recent releases and upcoming launches. Paired with a healthy offering of previous generation Radeon GPUs still being readily available, the market has a variety of options to choose from, but what should you choose to do?
In this article we'll be delving into the best GPU offerings from AMD, keeping in mind the multiple audiences, budget, mid-range and high-end and giving our thoughts and top picks.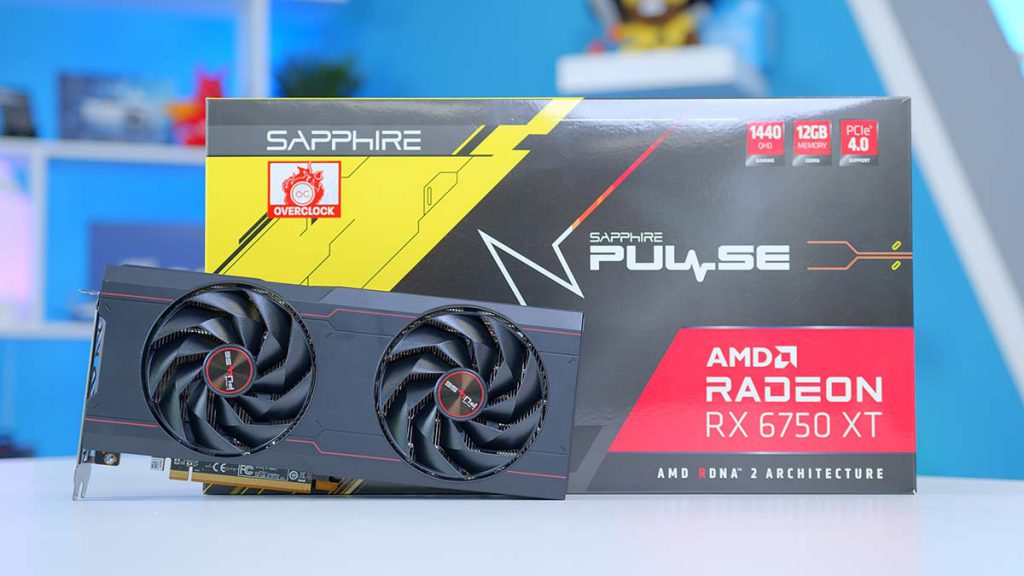 Suggested: Best CPU & Motherboard Combos Out Right Now!
Our Recommendations
AMDs GPU line-up
Now I know what you're thinking, this technically isn't AMDs current generation of GPUs, but given that as of writing this article only two 'new generation' GPUs have been released from AMD, we've decided to chuck in their 'last gen' but still somewhat 'current gen' cards in the form of the RX 6000 cards for good measure! It is worth noting as well, that many of these last gen options have significantly dropped in price in recent months, so are worth considering if you're looking to pick up a cheaper option.
1. AMD RX 6650 XT
👑 A wrongly underrated GPU.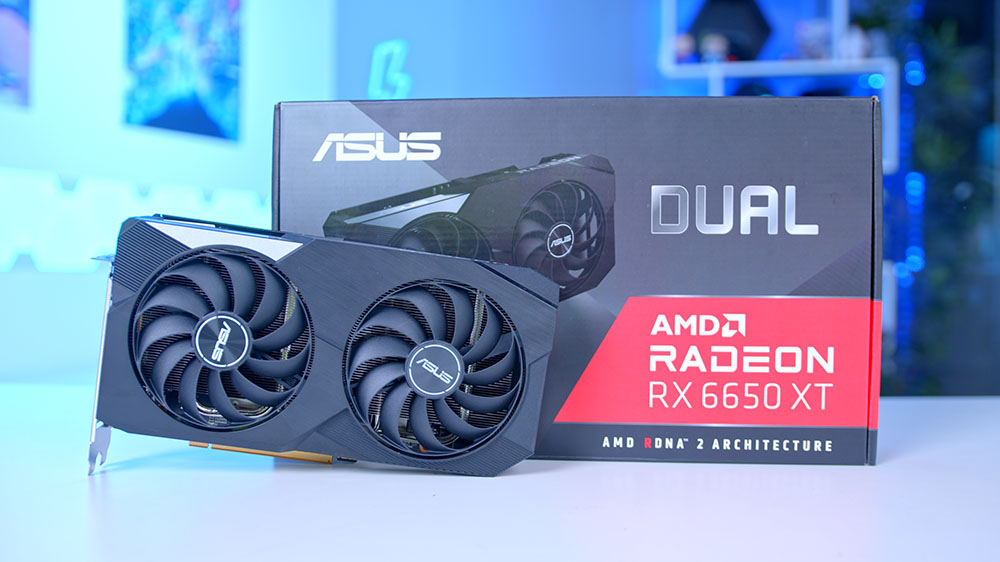 Introduction
AMD's answer to the RTX 3060Ti, the RX 6650 XT is our first pick for today. We have the RX 6650 XT down as our budget-oriented option for today's list, but the 6650 XT has become so much more than that.
Coming in at an original MSRP of $399, its easy to see why the RX 6650 XT can be seen as a budget card, but with solid performance to play at 1440p and features like FSR becoming stronger and stronger, the GPU itself begs to differ.
Capable of using all of AMDs 'Premium' technologies, the RX 6650 XT has become a somewhat dark horse of the GPU market and makes great use of these technologies to better itself.
The RX 6650 XT has steadily improved ever since its initial release, thanks to a host of updates to both AMD drivers and technologies, most notably FSR. AMD have slowly but steadily been consistently improving their Resolution Scaling tech over the last few years and the RX 6650 XT makes great use of this, boosting performance without reducing visual fidelity significantly.
Key Specs
| Spec | AMD RX 6650 XT (Founders) |
| --- | --- |
| Base Clock (GHz): | 2.06 |
| Boost Clock (GHz): | 2.64 |
| Memory Size: | 8GB |
| Memory Type: | GDDR6 |
| AMD Architecture: | RDNA 2 |
| AMD FSR: | Yes |
| AMD Super Resolution: | Yes |
| AMD Radeon Software: | Yes |
| PCI Express Gen 4: | Yes |
| Graphics Card Power (W) | 180 |
| Required/Recommended System Power (W) | 500 |
Things We Like
Performance: Capable of playing games comfortably at 100+ FPS in 1080p and even 1440p in select titles the 6650 XT rarely disappoints, coupled with the price and its all the more impressive.
The RX 6650 XT remains fairly underrated in the performance department still given its launch but by today's standards, it is one of the best price-to-performance GPUs available on the market right now. FSR plays a big part in performance being so high at times, especially when pushing the card that bit further at 1440p, allowing for framerates to be boosted without significant loss to visual fidelity.
We find here at the GeekaWhat offices, that AMD cards tend to thrive in some of today's most popular titles, Fortnite, Apex Legends and Valorant to name a few and the RX 6650 XT is no different. Regularly outperforming its Nvidia equivalent, the AMD GPU is not one to be overlooked for those looking to play these titles specifically.
No RGB: We have ASUS' Dual model of RX 6650 XT in the office, in particular, a card with a stripped-back design. Though I do think at times it is slightly too stripped back, rightly or wrongly, I am a fan of the 'no RGB' approach on this specific model. RGB usually acts as a way to hike up the overall cost of the card without adding anything else to the card other than visuals, for a more budget-oriented GPU and model such as the ASUS Dual, it's great to see it being kept as that, budget.
Price Point: Arguably the strongest argument for the RX 6650 XT today, is its price point. The RX 6650 XT sits at one of, if not the strongest price points on the market currently, especially thanks to its recent price reduction. For those looking to provide a strong upgrade over cards such as the 1660 Super and RX 5600 XT – the RX 6650 XT is a stellar option.
Things We Don't Like
Two-Fan Cooler: Many of the 6650 XT models come as stock with a dual-fan cooler and admittedly whilst we don't dislike this too much, for not much extra expenditure, a triple fan model can also be picked up. Our issue lies not so much with the dual-fan cooler itself but more the prospect of losing out on additional cooling that many budget 6650 XT options offer for as little as an extra 10-20 dollars.
Again though, for those looking to save every penny possible the two fan cooler will of course be up to scratch for a card such as the RX 6650 XT and a triple fan cooler design will not be a necessity for every build.
Stocking Issues: Our biggest issue for the longest time with AMD launches and GPUs, was the seemingly ever-present stocking issues. Whilst stocking is in a much better state currently, AMD cards have been notoriously hard to source in recent times.
Summary
AMD's RX 6650 XT has gone on to become an office favourite here at GeekaHQ. Capable of scarily good performance at both 1080p and even 1440p, whilst sitting at a stronger price point than most other GPUs on the market right now, there aren't many better options, let alone just 'Budget' options.
Long gone are the days of AMD driver issues, with the recent drivers and software updates being a driving force behind the resurgence of the RX 6650 XT.
The RX 6650 XT sits in a very strong position right now and and has no major weak points, making it a card more than worth the money. A new price to performance king?
Pros
One of the best value GPUs on the market.
Performance above its weight class.
Card size won't restrict case options.
Cons
Stocking availability.
Only a dual-fan design.
Buy the AMD Radeon RX 6650 XT on:
2. AMD RX 6750 XT
👑 Scarily good performer.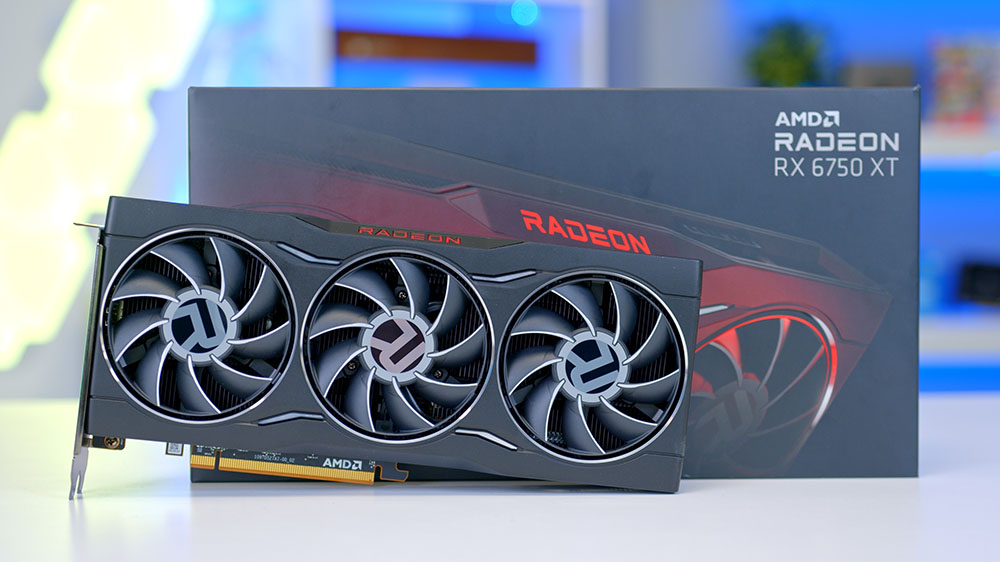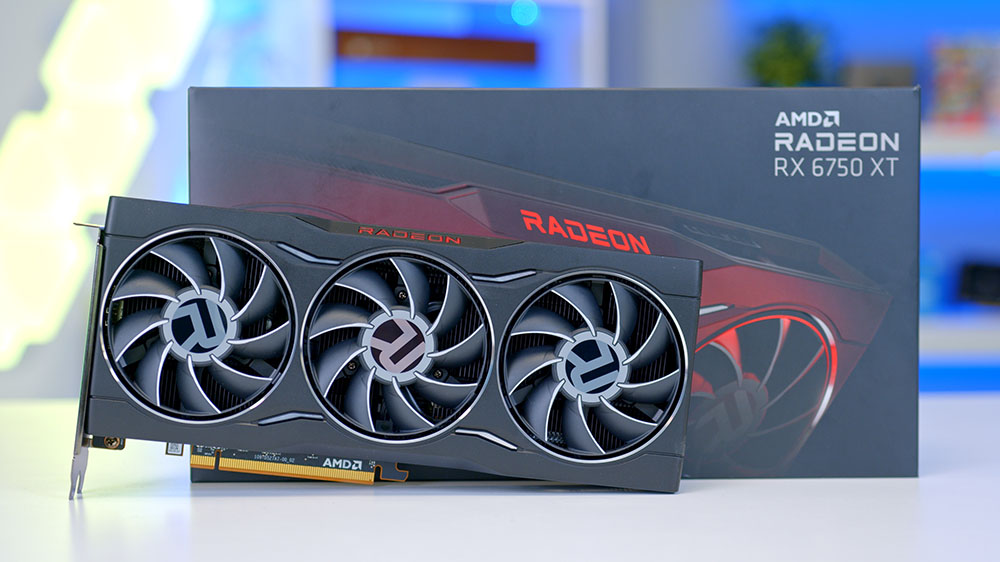 Introduction
AMD's bigger brother the RX 6750 XT is the next top pick on our list. The RX 6750 XT takes the best bits of the aforementioned RX 6650 XT and improves upon them even further.
Capable of crushing games at 1080p and 1440p, whilst even having the legs to perform at 4K in certain titles, the 6750 XT is no slouch.
We found the RX 6750 XT to be very strong in the performance department, beating out both the RTX 3070 and RTX 3070Ti in numerous titles. We tested the 6750 XT across a wide range of games and never experienced any dramatic performance drops or stuttering. Visual fidelity was never an issue either, even with the likes of AMDs FSR technology-enabled, image quality was always crisp and clear.
FSR can be of great use for those looking to push the RX 6750 XT that bit further and venture into 4K territory. The RX 6750 XT has become somewhat of an all-rounder of a GPU on AMDs part, bridging the gap between the more budget-oriented 6650 XT and the once-performance king the 6950 XT, offering the best of both worlds.
Key Specs
| Spec | AMD RX 6750 XT (Founders) |
| --- | --- |
| Base Clock (GHz): | 2.15 |
| Boost Clock (GHz): | 2.60 |
| Memory Size: | 12GB |
| Memory Type: | GDDR6 |
| AMD Architecture: | RDNA 2 |
| AMD FSR: | Yes |
| AMD Super Resolution: | Yes |
| AMD Radeon Software: | Yes |
| PCI Express Gen 4: | Yes |
| Graphics Card Power (W) | 250 |
| Required/Recommended System Power (W) | 650 |
Things We Like
Performance: Once again, we love the performance this card delivers. Performance is of course of utmost importance for most people when deciding which new GPU to pick up and the 6750 XT certainly doesn't disappoint. As seems to be a running theme with the improved 'RX 6#50 XT' models of GPUs, the card and how well it performs have seemingly gone under the radar in past months.
The RX 6750 XT stacks up well in today's market, even against some of the most recent offerings from both AMD and Nvidia. We regularly experienced FPS in the region of 144+ let alone the 60 or 100 FPS marks and found the card more than up to every task we threw at it.
Architecture: As we previously alluded, AMDs RDNA architecture has come on leaps and bounds since its initial release and offers much healthier competition to NVIDIA's DLSS. Whilst there is still some way to go before RNDA catches up fully to DLSS – mainly due to DLSS' new 'Frame Generation' – AMD's RDNA architecture has become a much more mature offering and has been a major driving force behind the significant improvements to performance for cards like the RX 6750 XT.
Whilst Ray-Tracing is still the one of the most glaring issues for RDNA, things have been heading in the right direction for some time now and significant improvements to Ray Tracing's performance have been made.
Pricing: With the recent launch of the RX 7600, AMD slashed the prices of a number of existing GPUs, more importantly, the RX 6750 XT. AMD's RX 6750 XT now sits as arguably the strongest performance GPU on the market for the price point, and could be a great scoop for potential consumers.
Things We Don't Like
Bloated Software: AMDs Radeon software is still bloated by comparison to its rival counterparts. Nvidia's GeForce Experience remains a more streamlined and easier to use piece of software. Whilst Radeon software has made vast improvements, there is still some way to go yet.
Summary
AMDs RX 6750 XT has blossomed into a standout GPU in the AMD line-up of cards. After an underwhelming launch, through a number of steady driver updates the RX 6750 XT has grown into a great performer, long overdue of its recent plaudits.
Packing incredible performance with a new incredible price, there is little the RX 6750 XT struggles to do. Capable of crushing titles at 1080p, 1440p and even 4K at times, the RX 6750 XT has become a do-it-all GPU and is more than worthy of its praise.
With its newly reduced price thanks to recent AMD launches too, the RX 6750 XT offers an interesting proposal. For those not too worried about buying the latest and greatest, the RX 6750 XT proves it can certainly still hang with the new bigger boys.
Pros
Improved architecture.
Performance above its weight class.
Price point.
Cons
Stocking availability.
Software ease of use.
Buy the AMD Radeon RX 6750 XT on:
3. AMD RX 7600
👑 New kid on the block.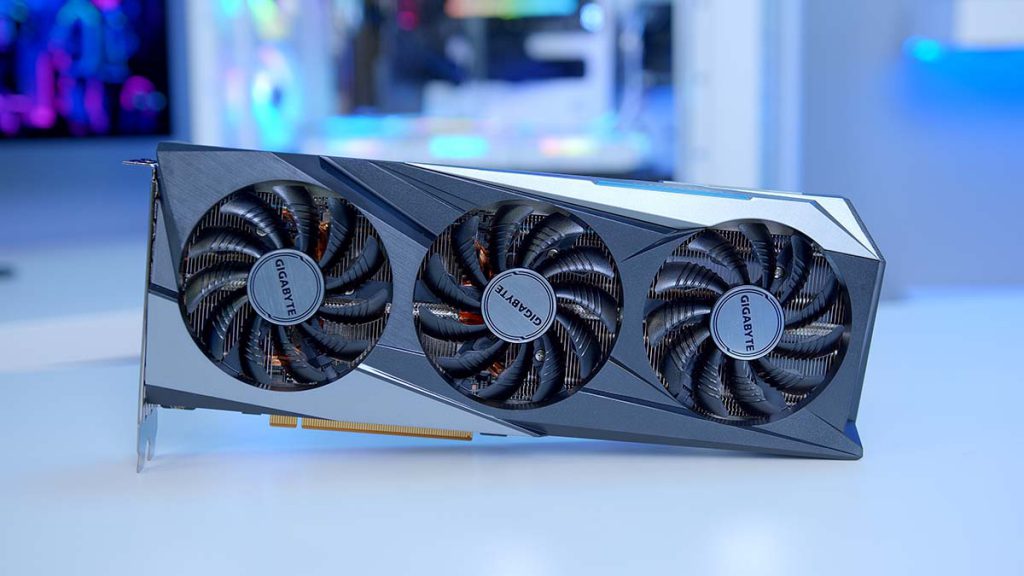 Introduction
AMD's latest entry to the ever-growing GPU market is the RX 7600. Releasing hot on the heels of a rival launch, AMD have seemingly won the most recent head-to-head with NVIDIA in convincing fashion. The RX 7600 comes in as the first new generation 'Budget' GPU released by AMD and has reignited the term budget GPU in its entirety.
Launching at $269 ($30 cheaper than previously stated) the RX 7600 sits comfortably below the MSRP of NVIDIA's latest release the RTX 4060 Ti. The RX 7600 even sits well below the launch MSRP of its predecessor the RX 6600 XT ($379) as well as last generations RTX 3060 ($329).
Built using AMD's RDNA 3 architecture, the RX 7600 comes out of the box in much stronger shape than that of the last generations of AMD GPUs. Advertised as a 'mainstream GPU' and spec'd to crush titles at 1080p, budget gamers can rejoice to be told it does just as advertised. We even found the RX 7600 to be more than capable of gaming at 1440p and rather found it more suited to doing so, positive so far!
Key Specs
| Spec | AMD RX 7600 (Founders) |
| --- | --- |
| Base Clock (GHz): | 2.25 |
| Boost Clock (GHz): | 2.66 |
| Memory Size: | 8GB |
| Memory Type: | GDDR6 |
| AMD Architecture: | RDNA 3 |
| AMD FSR: | Yes |
| AMD Super Resolution: | Yes |
| AMD Radeon Software: | Yes |
| PCI Express Gen 4: | Yes |
| Graphics Card Power (W) | 165 |
| Required/Recommended System Power (W) | 550 |
Things We Like
Price: Where else to start but the price point. The RX 7600 comes in at the first genuinely affordable MSRP in what seems like years. Its been a long time coming but budget builds capable of actually running games smoothly are well and truly back! The additional initial MSRP reduction from $299 to $269 has heavily tipped the scales in favour of the RX 7600 in comparison to its NVIDIA counterparts.
Plug and Play: The RX 7600 comes straight out of the box and performs as exceptionally on day one. Whilst not to say that improvements can't be made to performance in the future, the RX 7600 performance is much stronger than the aforementioned 6650 and 6750 XT cards were on launch and isn't reliant on numerous driver updates to be up to standard.
Things We Don't Like
8GB VRAM: A contentious topic with the latest few releases on both sides is VRAM allocation. 8GB for a newly released GPU in 2023 does at time feel like a trick missed, games nowadays chew through VRAM today like nobodies business. A 10GB or even a 12GB allocation feels like a much healthier amount and better allows for future proofing.
Summary
AMD have done a stellar job of releasing a GPU in 2023 capable of crazy performance, without breaking the bank. $269 MSRP is a great price for a card capable of performing very strongly at both 1080p and 1440p and allows for significant PC upgrades to be made whilst on a budget.
Gone are the days of waiting for driver updates to improve initial performance too. Straight out the box the RX 7600 comes ready to game and has an aura reminiscent of last generations RTX 3060Ti about it, high praise indeed. Whilst 8GB VRAM as previously mentioned does feel outdated at times, given the strong performance and very affordable pricing, AMD can be somewhat forgiven.
The RX 7600 is worth of a worthy addition to any PC build, let alone just a budget build. AMDs latest release is a great new addition to the market in our book.
Pros
Pricing
Performance above its weight class.
Hot-swappable.
Cons
VRAM allocation.
Software ease of use.
Buy the AMD Radeon RX 7600 on:
4. AMD RX 7900 XTX
👑 A range-topping GPU.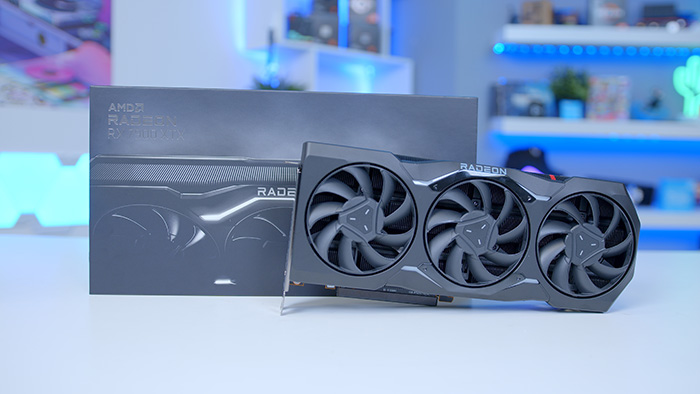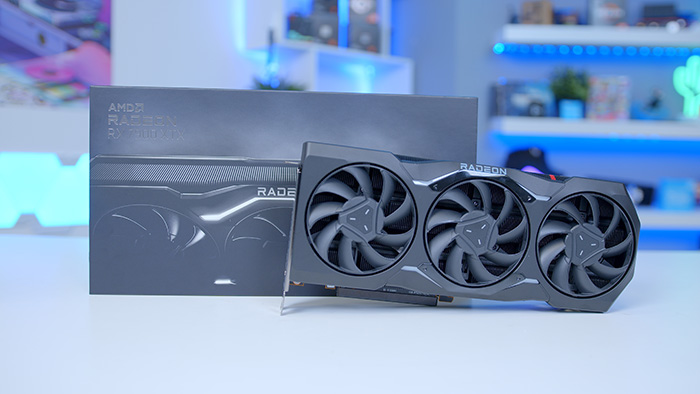 Introduction
With its recent line-up topping launch, the RX 7900 XTX is our final option for today's guide.
Built to compete with the big boys of the NVIDIA RTX 4000 range, the RX 7900 XTX is the latest no holds barred option from AMD. Compete with the NVIDIA big boys it does too! In fact, in a number of titles we found the RX 7900 XTX to beat out the likes of the RTX 4080 and even the RTX 4090 at times, impressive stuff for a card hundreds of dollars cheaper.
AMD have seemingly flipped the GPU market on its head in recent months and its easy to see why. Cards like the RX 7900 XTX and previously mentioned RX 7600 have thrown a real spanner in the works for NVIDIA. Both the RX 7900 XTX and RX 7600 come in considerably cheaper than their direct rivals and seem to be the stronger performing cards too, good work AMD!
Key Specs
| Spec | AMD RX 7900 XTX (Founders) |
| --- | --- |
| Base Clock (GHz): | 2.3 |
| Boost Clock (GHz): | 2.5 |
| Memory Size: | 24GB |
| Memory Type: | GDDR6 |
| AMD Architecture: | RDNA 3 |
| AMD FSR: | Yes |
| AMD Super Resolution: | Yes |
| AMD Radeon Software: | Yes |
| PCI Express Gen 4: | Yes |
| Graphics Card Power (W) | 355 |
| Required/Recommended System Power (W) | 800 |
Things We Like
Performance: Of course performance, the thing we like most about the 7900 XTX. We found the RX 7900 XTX to have chart-topping performance, regularly beating out most if not, all of the competition at 4K High settings. Even better and it does so at a fraction of the price of the competition. AMD's FSR 2 does a great job of pushing the performance that be higher too, great for those looking to squeeze out every frame possible.
Design choices: We had a Founders Edition RX 7900 XTX and I must say, it may just be my favourite GPU design ever. Sporting a sleek blacked out design with red accenting, the Founders Edition has a menacing look to it and is perfect for a multitude of builds. 24GB of VRAM is another great design choice on AMD's part, allowing the RX 7900 XTX to crush all of the latest titles at maxed out settings, whilst providing enough horsepower for future releases too.
Things We Don't Like
Ray Tracing performance: AMD are creeping ever closer to cracking the Ray-Tracing code, with each release but its still not quite there… yet. For Ray-Tracing performance currently, NVIDIA is still the way to go. RDNA 3 has made some big improvements to help bolster Ray-Traced performance and there was a notable uplift in performance during testing, but for now the crown remains firmly with NVIDIA.
Summary
Of all the high end GPUs to be released in recent months, the RX 7900 XTX is the one that I can't help but recommend the most. Capable of chart topping performance at a considerable price reduction compared to the competition, the RX 7900 XTX is a no brainer for high end gamers, in my eyes at least.
Whilst yes Ray-Tracing performance is better on the NVIDIA cards and DLSS 3.0 does a great job of furthering performance, the 7900 XTX was more than capable of outperforming its equivalents even with Frame generation enabled at times.
AMD have proved they can well and truly punch with the big boys at NVIDIA. With their latest release coming in at a smaller form factor, lower price and in a better overall package.
Pros
4K Performance
VRAM budget.
Aesthetic.
Cons
Price.
Ray Traced performance.
Buy the AMD Radeon RX 7900 XTX on:
The Benchmarks
We test all of our cards across a range of titles, from the likes of Apex Legends and Fortnite, to Spiderman Miles Morales and F1 2022, we test across a number of genres to dive deep into the nitty gritty of each GPUs performance.
We've included NVIDIA GPUs in our results as a reference point, to see just how well the AMD range of cards stack up against the competitions offering!
Fortnite – 1080p Competitive Settings
Fortnite is as good a place to start as any and good news! AMD cards tend to perform very well in Epic Games' battle royale title.
Cards such as the RX 6650 XT in particular put in a very strong showing, beating out its team green alternative the RTX 3060Ti quite considerably with a 24 FPS increase, placing itself within touching distance of the RX 6750 XT too. Not a bad effort!
Elsewhere at the top of the charts… almost, sit the pairing of (AMD's) last generation king the 6950 XT and the new kid on the block the 7900 XTX. Pulling in over 300 FPS on average and beating out the likes of the considerably more expensive RTX 4080 comfortably both cards put in mightily impressive performances in Fortnite.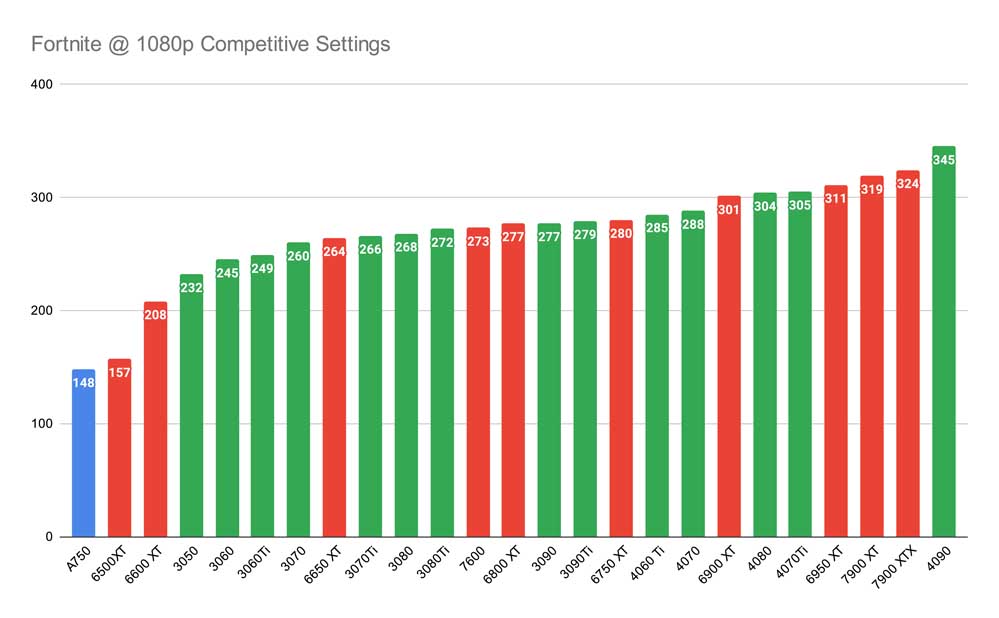 The 6950 XT in particular put in a stand out performance and proves that newer isn't always necessarily better.
COD Warzone 2.0 – 4K High Settings
We went all out in Call of Duty's Warzone, maxing out both resolution and settings to push the AMD heavy hitters to their limits.
The RX 6950 XT once again put in an impressive performance, keeping up with the new boys on the block no issue. The 6900 XT also managed to beat out NVIDIA's latest release the RTX 4070Ti but both sit a considerable way behind a number of other options.
The RX 7900 XTX again proved to be the more cost-effective option when compared to NVIDIA's RTX 4080, comfortably beating it out by 20+ FPS whilst coming in at a lower MSRP.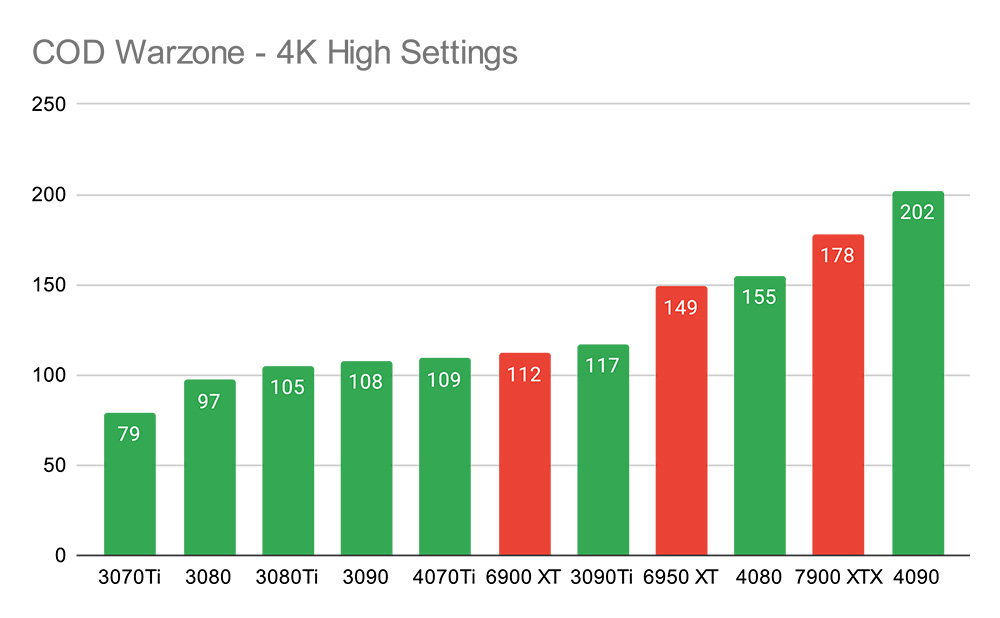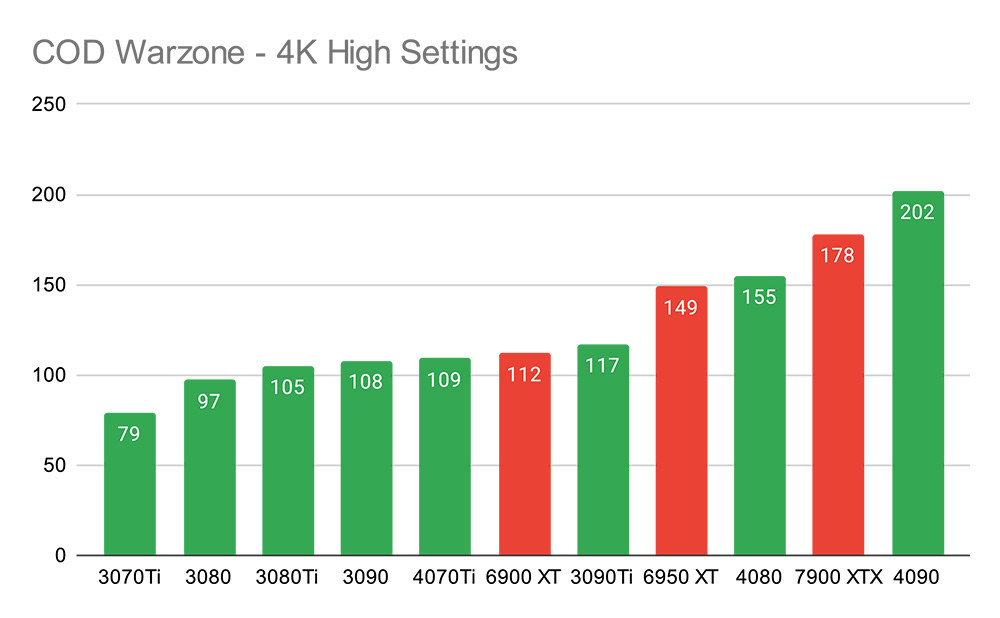 AMDs cards in general put in a very strong showing in Call of Duty's Warzone and are seemingly the stronger offering of the two brands. Worth keeping in mind for the aspiring COD pros out there!
Apex Legends – 1080p High Settings
Apex Legends was the next title we checked out, with results being somewhat as expected. The RX 6750 XT is the only slightly anomalous result here with us expecting it to sit slightly closer to the RTX 3070 but it's not a million miles apart.
Both the RX 6600 XT and 6650 XT put in strong performances against their NVIDIA equivalents at 1080p, positive signs for AMD. After somewhat shakier launches the 6600 XT and 6650 XT in particular have come into their own thanks to a number of driver updates. Performance for both GPUs have consistently improved since their release and now offer much stronger and more consistent performance across a range of titles.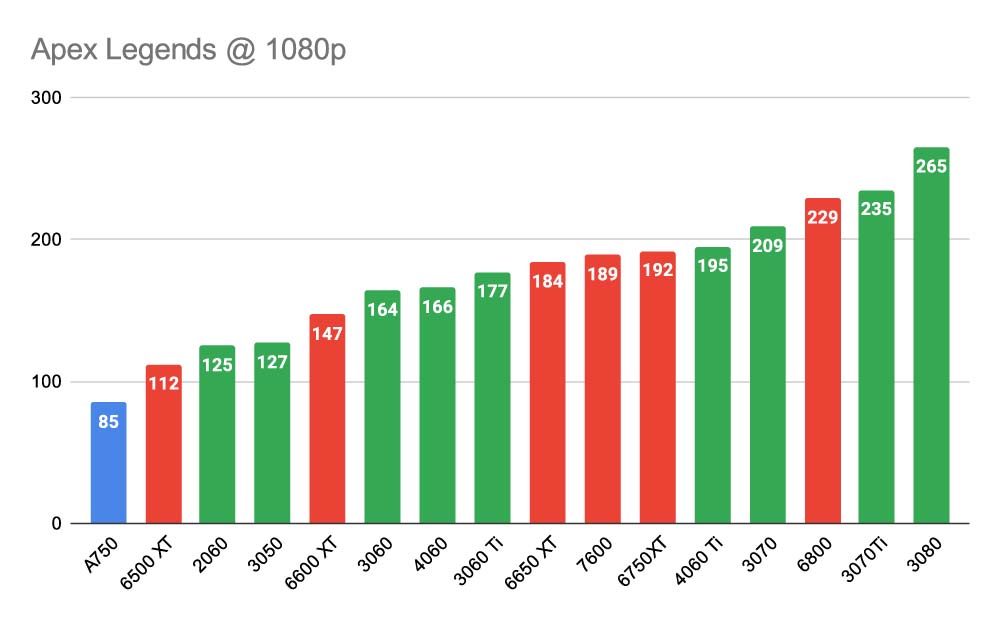 On the other end of the scale however is the RX 6500 XT, a card that had a poor launch and has never quite recovered. 112 FPS in Apex was one of the card's stronger performances during testing, with it sitting relatively close to its rivals but was one of all too few. Unfortunately for AMD, this is not a GPU we would actively recommend here at GeekaHQ as there are simply much better options available, in terms of both price and performance.
Grand Theft Auto V – 1440p High Settings
GTA V, an ever present in our benchmarking runs was a tale of two halves for Team AMD. The RX 6900 XT in particular offered little in the price to performance department and once again struggled to produce the performance levels we'd expect from a supposed "High-end" GPU.
Elsewhere, however, the 6750 XT impressed again, beating out its NVIDIA equivalent. The RX 6750 XT took it a step further too, matching the RTX 3080 and even giving the RTX 3080Ti a run for its money, mightily impressive from the mid-range card!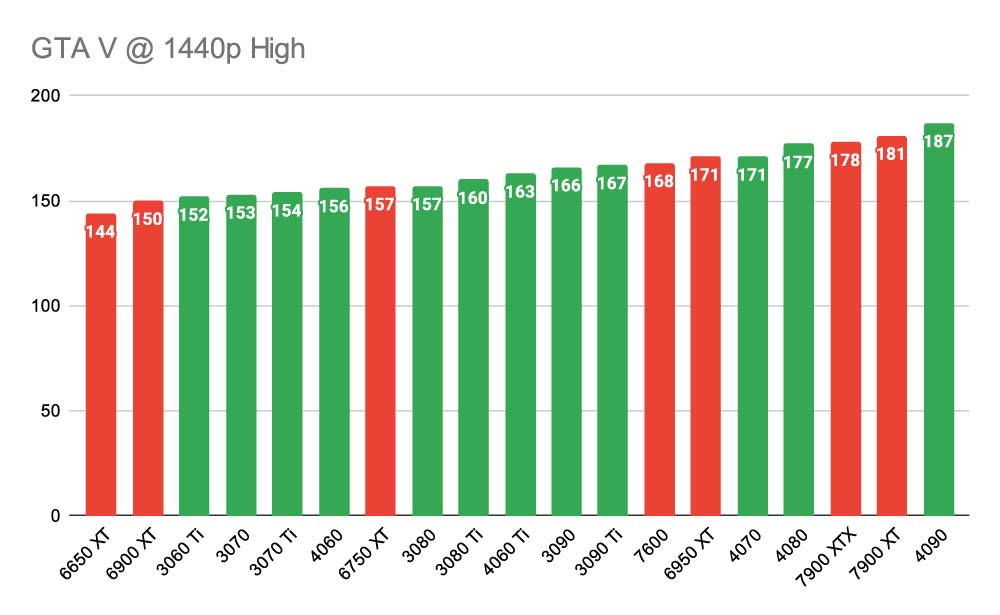 The RX 6950 XT managed to pull it back in the second half for the RX 6900 range of cards, rectifying the mistakes and underperforming of the 6900 XT and put in a very strong performance. Beating out both the RTX 3090 and 3090Ti and within 6FPS of the RTX 4080, the RX 6950 XT continues to impress amongst the new boys of the latest generations.
What is a GPU?
A Graphical Processing Unit or GPU as it is most commonly known as the driving force behind a Gaming PC. The GPU market is predominantly a duopoly between AMD and NVIDIA but in recent months CPU powerhouse Intel have also thrown their hat into the ring. The base models GPUs released by the 'big three' are often referred to as Founders models and are the initial versions released. The models are then passed onto AIB (Add In-Board) Partners, the likes of: ASUS, MSI, Gigabyte and Zotac to name a few, who proceed to offer a wider variety of models both visually and performance wise.
GPUs come packed with their specific memory known as 'VRAM' in addition to various sizes of memory caching, allowing the GPU to make light work of even the most intense tasks thrown it's way. Varying clock speeds and VRAM totals across models allow for a wider number of variants of the same overall model to be made, allowing for budget and high-end models within even the same GPU tier. Differing cooling efficiencies are often seen between models of GPU too, higher end cards tend to opt for a three fan configuration to keep thermals low during intense tasks, whilst budget cards can often manage with just the two fans or even a singular fan in certain cases.
What PSU Wattage size do I need?
When it comes to powering any system, buying a capable PSU is a must. For all GPUs, individual GPU power consumptions and recommended PSU sizing's can be found on the manufacturers website, or in our mini reviews above! The RX 7900 XTX for example has a power draw of 355W and a recommended PSU wattage of 800W, whilst the RX 6650 XT has a power draw of 180W and a recommended PSU wattage of 500W.
Other PC components need to be taken into account too, not just the GPU. The CPU for instance, much like the GPU has a decent power draw and will need to be taken into account when choosing your GPU.
Size of the PSU needed is all dependent on the individuals PC specs and will not be the same for everyone. GPU manufacturer specification tables tend to use a PSU wattage recommendation that takes into account the larger system power draw too making them as good a place as any to start.
How We Tested For Best AMD GPUs 2023
After taking a look at our recommendations of the best AMD GPUs for 2023, you're probably wondering what makes us qualified to choose components for your PC. Well, our team of geeks and enthusiasts put a plethora of hours into testing all of the components and products that we get into our office. We use a multitude of gaming and productivity benchmarks to gain a well-rounded and concrete understanding of the advantages and caveats of each product. For those interested in learning more about our team head over to the About Us section!
In order to test and evaluate the best AMD GPUs for 2023 there are a number of factors that we take into account, these are:
Performance
Compatibility
Aesthetic
Value for Money
Conclusion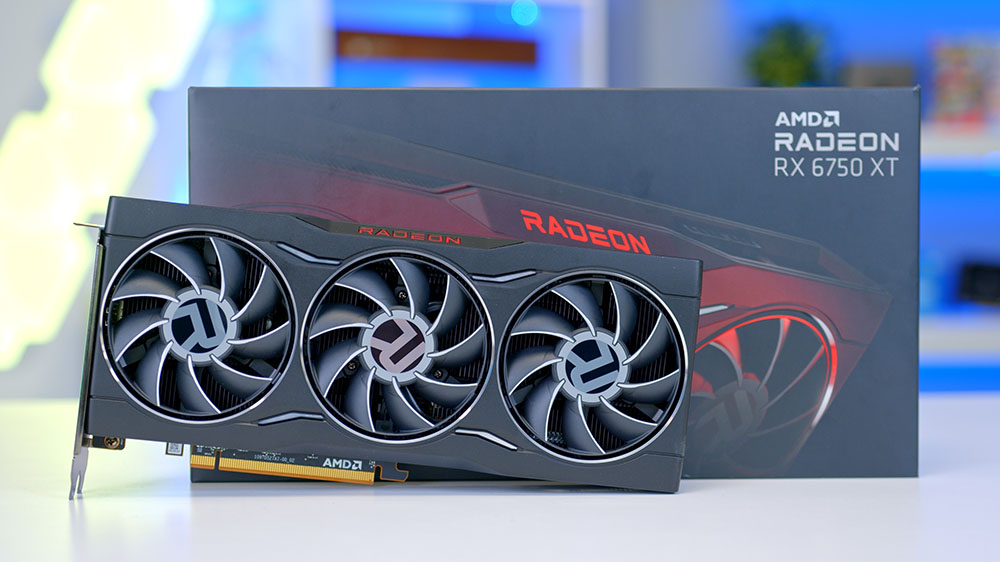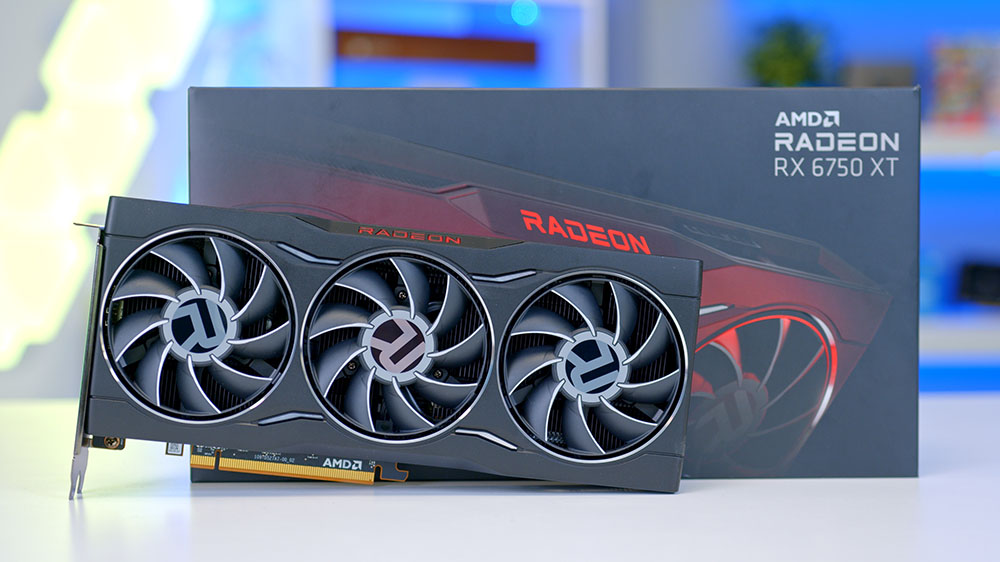 Best AMD GPU for 2023: AMD Radeon RX 6750 XT
In what may come as a shock to some, our recommendation for the best AMD GPU to buy in 2023 is actually, last generations RX 6750 XT. Simply put, the RX 6750 XT offers the best price to performance on the AMD side currently in our opinion.
Capable of playing games across all three of the major resolutions, at a now reduced and affordable price point thanks to the release of the RX 7600. The RX 6750 XT offers great performance for a great price, especially when pitted against the competition.
Whilst not the newest GPU on the market by any means, we still foresee the RX 6750 XT being a great option for the future, thanks in large to its great 1440p performance and more importantly, the VRAM budget.
Frequently Asked Questions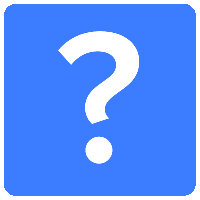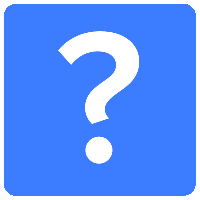 Will My AMD GPU Work With an Intel CPU?
Yes! Your AMD GPU is compatible with both AMD and Intel CPUs and will work perfectly fine with whichever is in your system.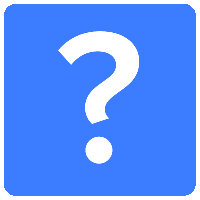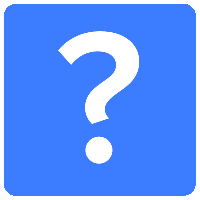 Do AMD GPUs Have Ray-Tracing?
AMD GPUs can use ray traced technologies. Performance varies, dependant on the level of GPU used and is better suited to higher-end GPUs, but yes raytracing is usable on an AMD GPU.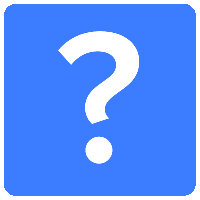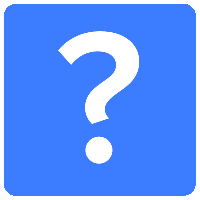 Does My AMD GPU Have DLSS?
AMD GPUs don't have DLSS specifically but do have their own resolution scaling tech equivalent, Fidelity Super Resolution, or FSR for short. FSR does a good job of improving performance, albeit with some loss of visual fidelity and increased latency.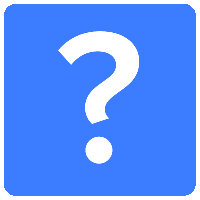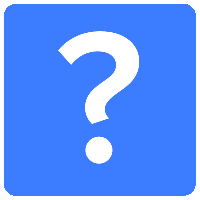 How Much VRAM Do I Need?
Generally speaking yes 8GB VRAM as a minimum is enough to comfortably play most titles. Recently, however, we have found 8GB VRAM to struggle in some of the newest titles and for those looking to best futureproof their system would opt for 10-12GB.