Suggested Article: AMD Ryzen 5 7600X Review – Architecture, Gaming Benchmarks & Thermals
Our Recommendation: MSI MAG B650M Mortar
Concluding our roundup of testing the best motherboards for the 7800X3D, we've determined that the MAG B650M Mortar from MSI is the best option for the 7800X3D. The 7800X3D is a CPU primarily geared towards gaming, whilst also lacking support for CPU overclocking. For this reason, it makes little sense to pick up a fancy motherboard with all of the bells and whistles, other than for more ports, or upgrade room later down the line.
The MAG Mortar is an awesome feature-rich board that offers plenty of slots and ports for those building a 7800X3D system, and a considerably cheaper option versus B650E and X670 boards.
All Motherboards in Our Testing Roundup
ASUS ROG STRIX B650E-F Gaming WiFi
ASUS TUF Gaming X670E-Plus WiFi
1. ASUS ROG STRIX B650E-F Gaming WiFi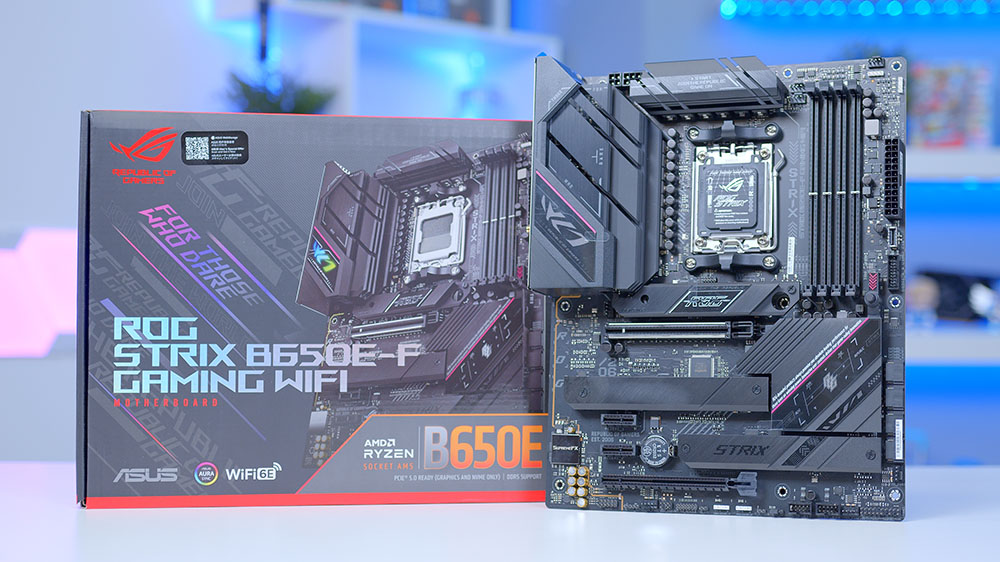 The ROG STRIX B650E-F from ASUS sports a much darker design with various blackened heatsinks spanning across the entirety of the PCB. ASUS have provided a more minimalist look to the B650E-F which I'm all for. I find that that majority of ASUS motherboards tend to go a bit crazy on RGB and metal heatsinks covering the board, so its nice to see a slight change in the design philosophy here.
Features wise, the B650E-F has strong RAM overclocking capability, with mega-transfer speeds reaching up to 6400MHz when overclocked. The ROG B650E-F also features dual PCI-E 5.0 slots, offering some upgradeability option when these new components release. The rear IO is also very strong, with the B650E-F offering 12 ports in total, with the majority of them providing blazing-fast transfer speeds.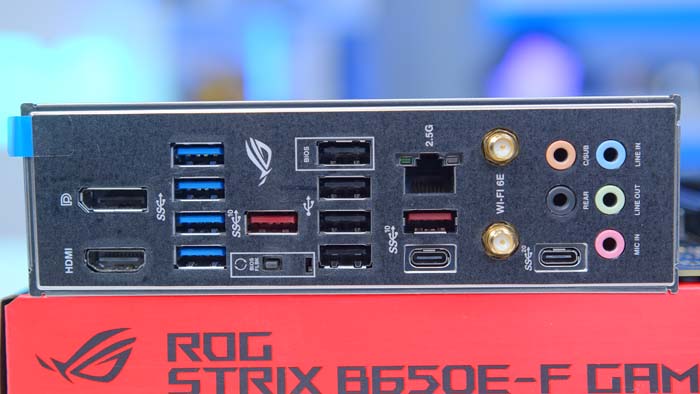 Despite the strong feature set of this motherboard, it does come at a bit of a cost, as this motherboard is rather pricey versus a number of other B650 and B650E alternatives. Ultimately this board is more geared towards those prioritising a feature rich build, and will be worth it if you've got a significant number of peripherals, but we'd advise looking at the cost before settling on this particular option.
Buy the ASUS ROG STRIX B650E-F Gaming WiFi on:
2. MSI MAG B650M Mortar WiFi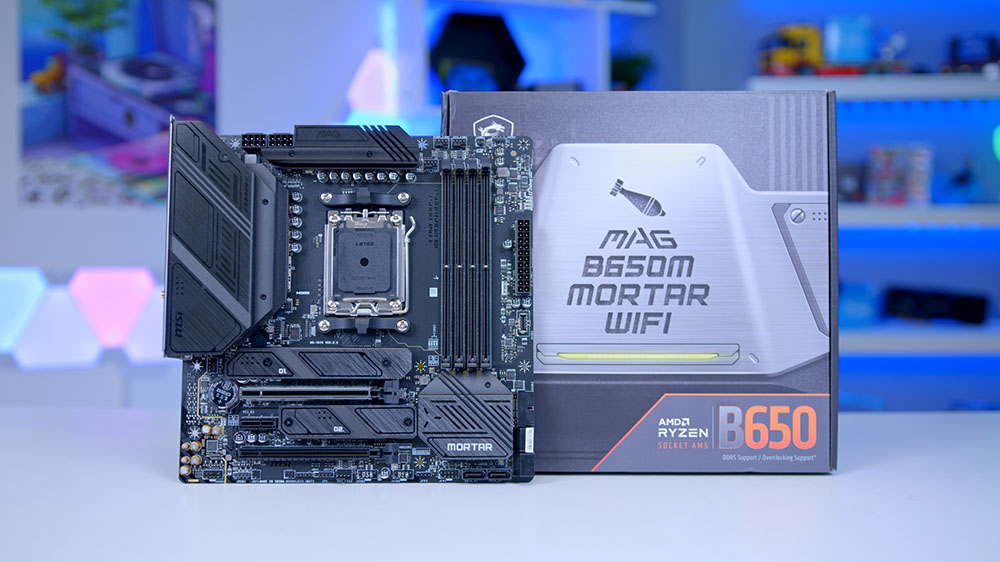 The MAG B650M Mortar WiFi is an awesome motherboard that we've recommended time and time again for mid-range Ryzen 7000 systems. This Micro-ATX option sports an all-black design across the entire PCB and heatsinks. MSI motherboards tend to focus more on the minimalist style these days, and the Mortar definitely subscribes to this aesthetic.
Features wise, the Mortar offers high speed DDR5 overclocking up to 7600MT/s, which will provide a little performance boost in certain applications. There unfortunately aren't any PCI-E 5.0 slots on this board, which is a caveat to the B650 chipset, but despite this, there's plenty of storage and GPU slots for consumers to use. Rear IO is also pretty strong, with the majority of ports on this board being high speed options.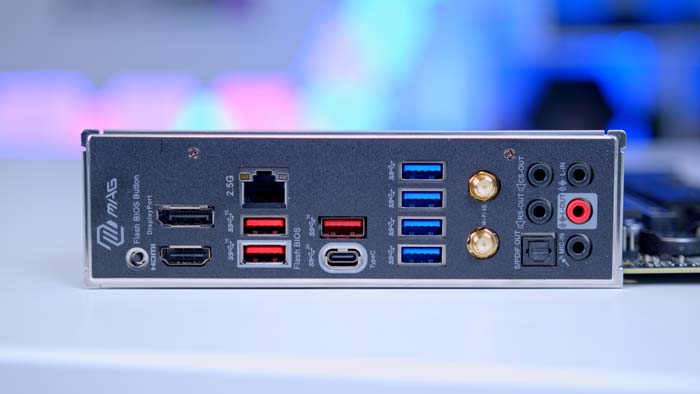 While this motherboard is an extremely strong option when it comes to value-proposition, this board is a little bit lacking on the modern features that came with the initial Ryzen 7000 launch. There's no Gen5 in sight, no USB4, and not the most exciting networking features. But despite this, it still remains a very good motherboard for those being a bit more price conscious about their component choices.
Buy the MSI MAG B650M Mortar WiFi on:
3. Gigabyte B650 Gaming X AX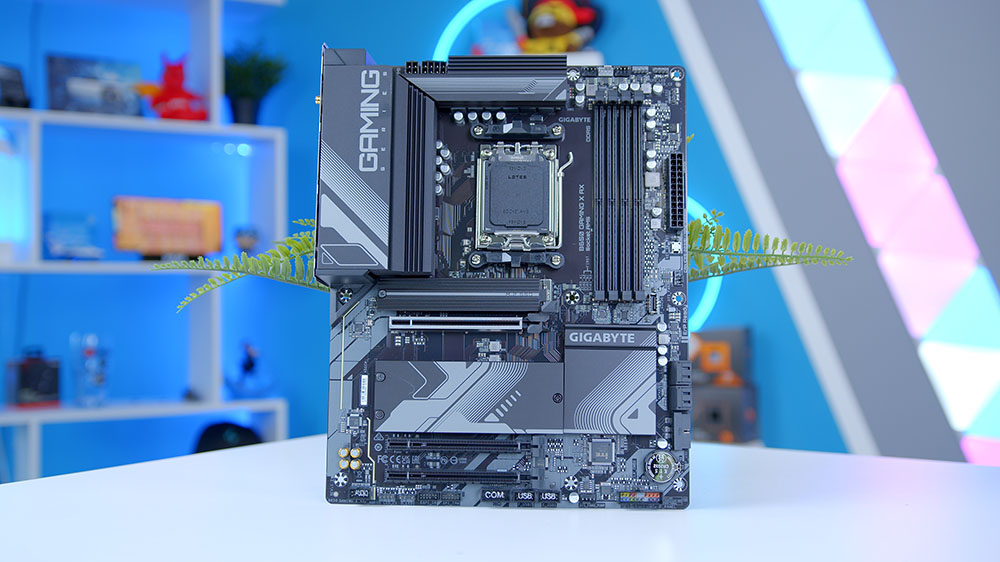 Gigabyte's B650 Gaming X AX is one of the cheaper motherboards that we've looked at, and is more geared towards the budget end of the spectrum, but still offers some nice features for a Ryzen 7000 build.
In terms of features, the B650 Gaming X AX actually offers a Gen5 M.2 slot ready for consumers with the latest blazing-fast SSDs. Looking at RAM overclocking, consumers can push their DIMMs to 8000MT/s which is one of the strongest speeds we've seen within this roundup. Admittedly rear IO is also pretty decent too with the vast majority of this ports on this board being USB 3.2 or higher, which is great to see on a budget-focused motherboard.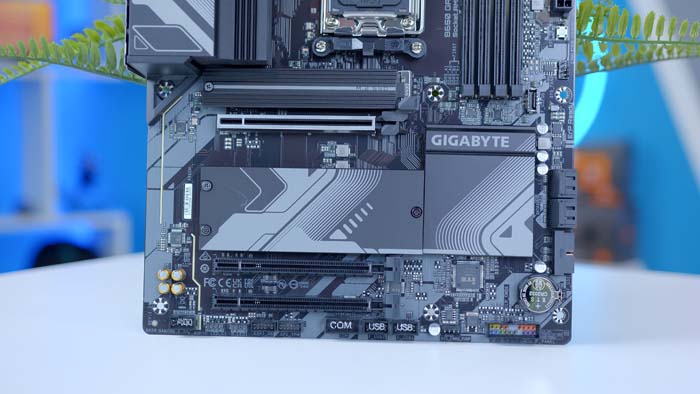 While the B650 Gaming X AX is a brilliant motherboard, its main weakness stems from its lack of upgradeability with newer or more powerful CPUs. This board doesn't offer Gen5 compatibility and doesn't have the VRM power phases to sustain a stronger processor, resulting a lack of upgrade paths for future upgrades and builds. However, if a cheap motherboard is what you're after, the B650 Gaming X AX will not disappoint.
Buy the Gigabyte B650 Gaming X AX on:
4. ASUS TUF Gaming X670E-Plus WiFi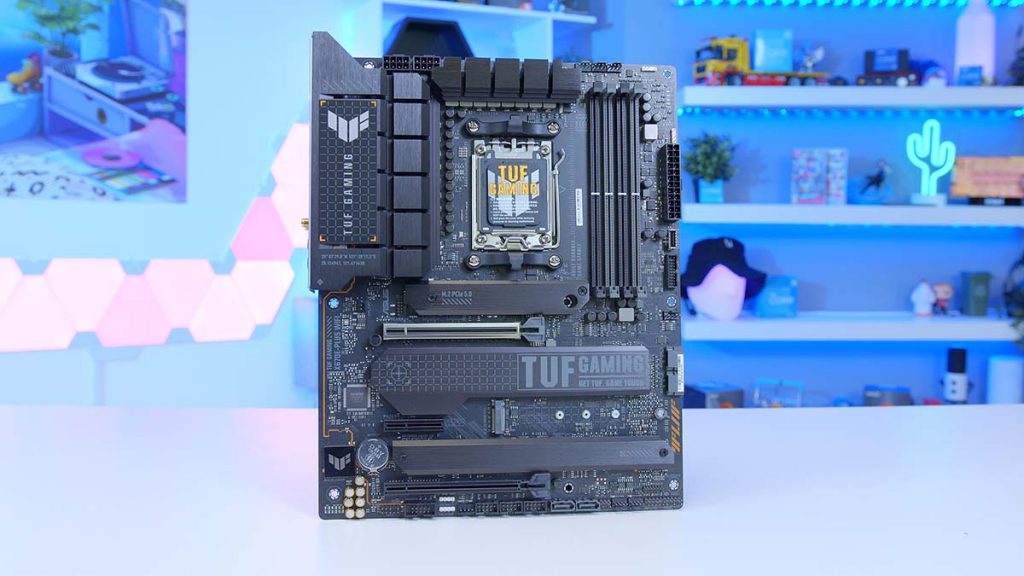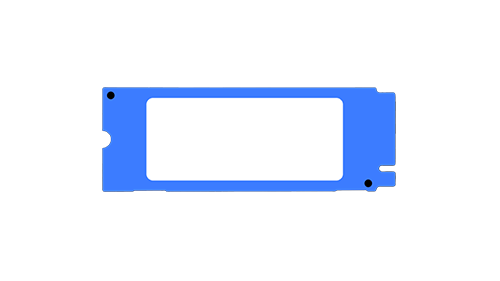 1x Gen 5, 2x Gen4 & 1x Gen3
The TUF Gaming X670E-Plus WiFi is an excellent mid-range motherboard geared towards those looking for all of the bells and whistles when it comes to PC building. This is a motherboard that we've looked at in full during the initial Ryzen 7000 launch, and a year later we're still impressed with how well-rounded this option is versus the market alternatives.
Looking at expansion, consumers can leverage a Gen5 graphics card and M.2 slot ready for the next generation of GPUs, along with space for the latest blazing-fast drives. There's a big focus on overclocking with this motherboard, with the TUF offering 14+2 VRM power stages, along with an XMP profile that can reach 8000MT/s. Rear IO is also pretty strong too, with the TUF offering only high speed ports, with no USB 2.0 in sight.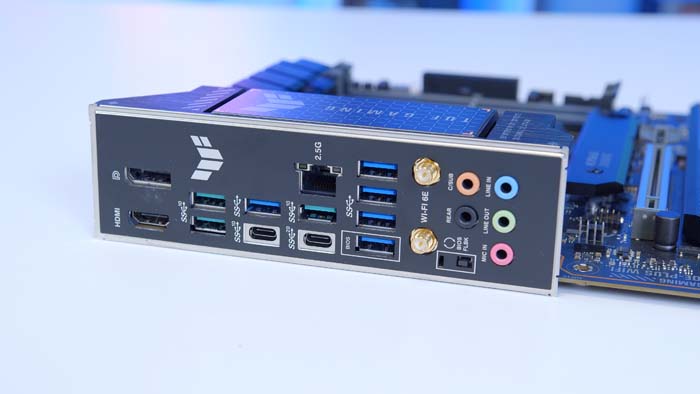 Unfortunately, the biggest weakness of this board stems from the overall cost. While it is cheaper than some other mid-range boards that we've looked at, the TUF X670E-Plus WiFi still sits over $300 from certain vendors, which is a lot to just spend on a motherboard outright. But despite the cost, the TUF Gaming X670E-Plus WiFi is still well worth considering for those looking to build a well-rounded and incredibly feature rich 7800X3D PC.
Buy the ASUS TUF Gaming X670E-Plus WiFi on:
Why B650E Motherboards?
With the new range of Ryzen 7000 CPUs, we saw four brand new chipsets enter the marketplace. There are plenty of options when it comes to features and pricing, but for this particular CPU we've settled on the B650E chipset. These motherboards prioritise overclocking, whilst offering a vast set of features at a lower price point. B650E motherboards are designed to offer stronger VRM power phases with CPU overclocking in mind. But we've picked this chipset because the 7800X3D is more of a mid-range CPU, and it is unlikely consumers will be pairing it up with a top-end motherboard.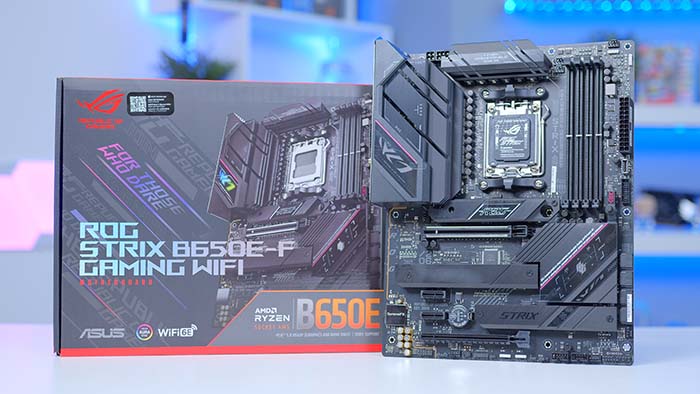 The B650E chipset is designed to offer a cheaper entry point for consumers still interested in all of the awesome new features, but at a more price-conscious level. Although these boards also do prioritise overclocking, the Ryzen 3D SKUs do not have an unlocked multiplier, so you'll need to keep that in mind when picking out a particular board.
How We Tested the Best Motherboards for the Ryzen 7 7800X3D
To figure out which motherboard is the best option for the 7800X3D, there are a vast number of factors to consider during testing and analysis, to ensure consumers get the best value option. These factors include:
VRM Power Delivery
DDR5 Overclocking Capability
PCI Express Slots
Rear IO options
Aesthetic
Value for Money
Frequently Asked Questions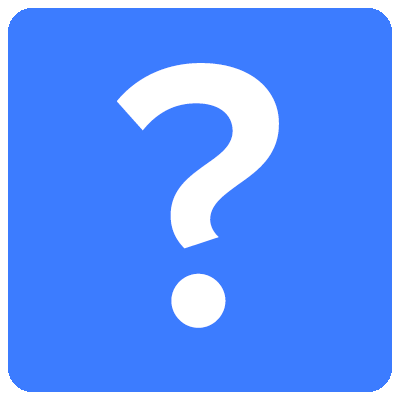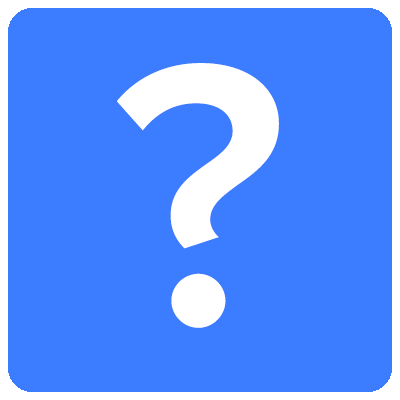 Is the Ryzen 7 7800X3D worth it?
The Ryzen 7 7800X3D is touted to be a CPU that offers great value to high-end gamers, acting as the best performing mid-range processor within the Ryzen 7000 series of processors.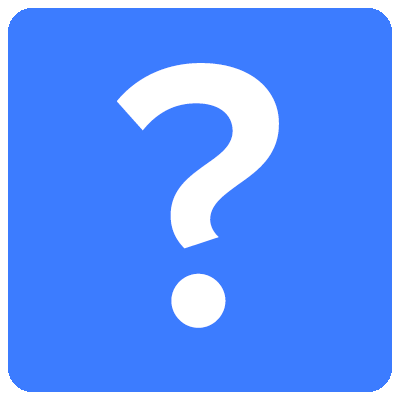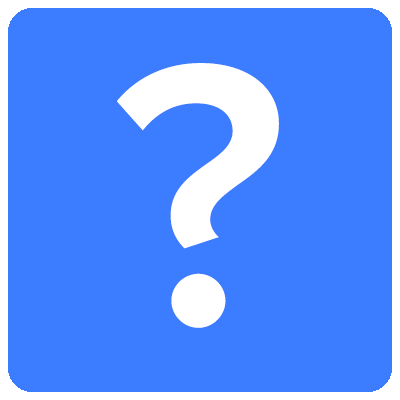 Is the Ryzen 7 7800X3D good for gaming?
As a mid-range processor, the Ryzen 7 7800X3D will be able to run all of the latest titles in both 1080p and 1440p, with enough performance to handle 4K gaming as well.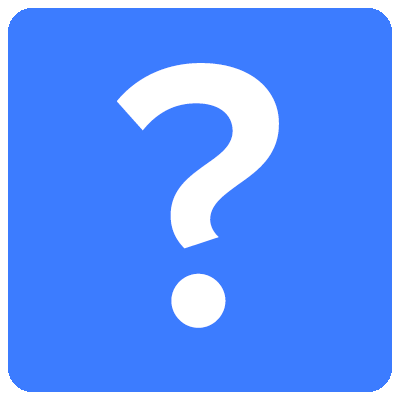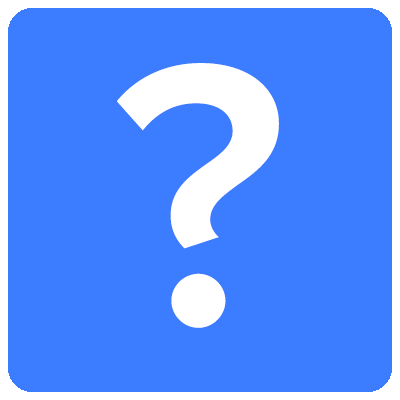 What motherboard chipset is best for the Ryzen 7 7800X3D?
In our opinion, a B650E should be more than enough to support a gaming PC equipped with the Ryzen 7 7800X3D. Also, these motherboards will be likely to fall into the budget of those looking to pick up this particular CPU.