Introduction
Another day, another product launch from one of the manufacturing titans. Christmas seems to have gone by in a flash, and the slew of new releases that we saw last year seems to have settled down. Nvidia wanted to be first to the fore this year, and thus, we've now got our hands on the brand new RTX 4070Ti.
This GPU might be a controversial pickup, as Nvidia looks to have rebranded the unpopular 4080 12GB by giving it a new name -and hopefully a better price. We recommend checking out how performance and value stack up in our full in-depth review on the website. In this buyers guide we'll be delving into the best CPUs to pair with Nvidia's latest RTX 4070Ti for those looking to build a powerful PC in the new year!
Suggested Article: Palit GameRock Premium Edition GeForce RTX 4070Ti Review
Best CPUs for the Nvidia GeForce RTX 4070Ti
1. Intel Core i5 12600K
👑The best budget CPU.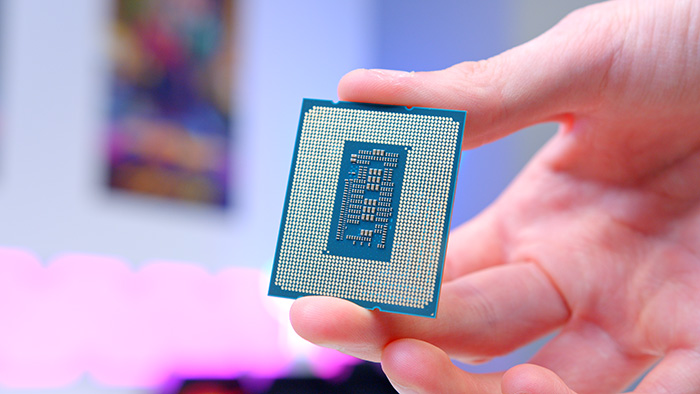 Introduction
First off in our roundup is the Core i5 12600K from Intel. Based on the current price and excellent performance of the Core i5, this makes it a great pairing with Nvidia's RTX 4070Ti. Between AMD and Intel, this 12th-Gen beast is one of the best budget options money can buy compared to numerous other options.
The 12600K offers great single and multithreaded metrics, making it ideal for 1080P and 1440P gaming. It can handle 4K with lower framerates, but consumers looking to play games at 4K consistently may want to consider a more powerful GPU & CPU combo.
The reason we've picked the 12th-Gen option over Intel's latest 13th-Gen Core i5 is primarily due to pricing. The price of the 12600K has significantly dropped since the release of the 13th-Gen platform, making this CPU a definitive purchase for those wanting to build a powerful but price conscious PC. The entry cost for this platform is relatively low as well, allowing users to choose from a multitude of motherboards, including the cheaper B660 chipset, along with the option of DDR4 & DDR5 memory significantly decreasing the overall build cost.
Key Specs
| Spec | Intel Core i5 12600K |
| --- | --- |
| Core Count | 10 |
| Thread Count | 16 |
| Base Clock Speed | 3.7GHz |
| Boost Clock Speed | 4.9GHz |
| Max Turbo Power | 150W |
| Overclockable | Yes |
Things We Like
Excellent Price Point: Due to the release of the Core i5 13600K, the 12600K has dropped in price by a fair amount. The price was competitive upon release, but consumers now have access to an awesome gaming-based CPU that can handle the vast majority of modern titles at a great price point.
Compatible with Newer Motherboards: Although the Core i5 12600K is an older CPU, consumers still have the option to pick up a newer motherboard if they choose. This provides plenty of upgradeability and will offer consumers some newer features too such as PCI-E 5.0, and high speed USB ports.
DDR4 & DDR5 Memory Support: Intel's 12th-Gen options were the first CPUs to provide support for DDR5 and DDR4 memory. Although DDR4 is the go-to option for most consumers, users have the option to upgrade to DDR5 RAM with a new motherboard providing some future proofing down the road.
Things We Don't Like
Not Ideal for Workstation Systems: Although the Core i5 12600K is an excellent performer in modern games, this CPU isn't particularly ideal for a workstation system. The lower core count and clock speed makes other competitive options a better choice for productivity-oriented builds.
Weaker Platform Longevity: The biggest downside to Intel's 12th-Gen platform is that these CPUs will be deprecated within the next year or so. This doesn't mean these CPUs aren't work picking up, but it does mean consumers will miss only be able to upgrade to 13th-Gen processors before needing to purchase a new board.
Summary
Intel's Core i5 12600K is one of the best CPUs on the market if you're a price conscious consumer looking to build a gaming PC. This mid-range offering will provide great metrics in games at varying resolutions with some decent legs in less intensive workstation applications. Although this CPU won't be ideal in more intense scenarios, it serves as a great entry point for a mid-range build at a very reasonable price point, hence being the best budget CPU in this roundup.
Pros
Very reasonable price.
Incredible single core performance.
Perfect for a mid-range system.
Cons
Will experience bottlenecking at max settings.
Not ideal for more complex multi-treaded productivity applications.
Where to Buy
Buy the Intel Core i5 12600K on:
2. AMD Ryzen 7 5800X3D
👑The best value CPU.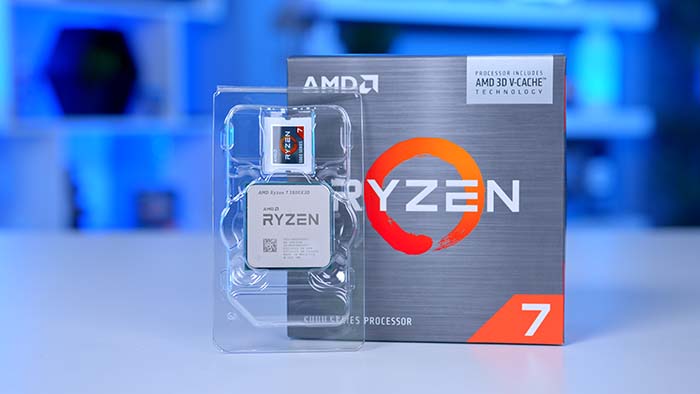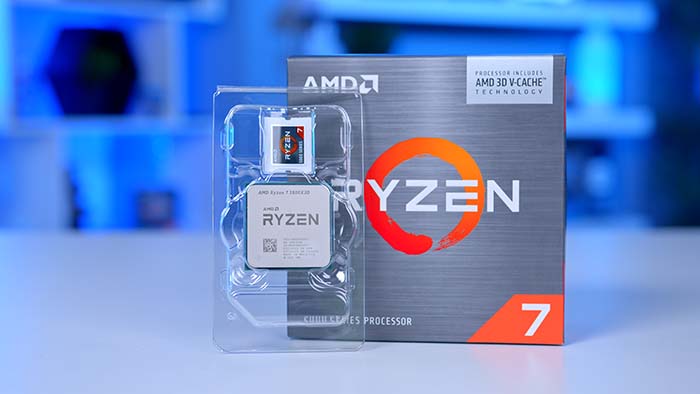 Introduction
AMD's Ryzen 5000 CPUs have offered consistently impressive performance across the entire range, from the budget chips all the way up to the expensive options. However, the 5800X3D was a unique variant that could go toe-to-toe with Intel's Core i9 12th-Gen SKUs, which up until a few months ago were the most powerful CPUs on the market.
The reason why the 5800X3D is one of the best gaming CPUs is due to AMD's 3D V-Cache technology. This cache provides a significant boost in gaming performance, making it a worthwhile purchase for those building a PC purely for gaming. The 5800X3D isn't ideal for a productivity workstation, as there are better options when it comes to cores and clock speeds. But the 5800X3D is perfect for a gaming-only system, and it also has a relatively low platform cost, allowing more price-conscious consumers to save some money whilst still being able to build a powerful gaming PC.
Key Specs
| Spec | Intel Core i5 12600K |
| --- | --- |
| Core Count | 8 |
| Thread Count | 16 |
| Base Clock Speed | 3.4GHz |
| Boost Clock Speed | 4.5GHz |
| Default TDP | 105W |
| Overclockable | Yes |
Things We Like
Ideal for top-end Gaming: AMD's Ryzen 7 5800X3D is still one of the best gaming CPUs on the market due to the renowned 3D V-Cache with comparative performance to an Intel Core i9 12900K. Definitely a winner if your priority is gaming!
Good thermal output: Due to the thermal limitations of the 3D V-Cache, this CPU has a lower TDP compared to other options. Consumers will still want a strong cooler for the sake of longevity, but even at high utilisation the 5800X3D won't require a ridiculous cooler.
Cheaper motherboard options: Although the Ryzen 5000 platform is deprecated, consumers have access to a huge range of cheaper motherboards. If you're comfortable with the lack of upgrade support, building a cheaper system is much more achievable with this CPU.
Things We Don't Like
Not Ideal for Workstation Systems: The Ryzen 7 5800X3D is ideal for gaming which we've established, but when it comes to workstation applications you might want to reconsider. There are many better options for a similar price that will provide improved metrics for a multi-faceted system.
AM4 Platform at the end of its lifecycle: Unfortunately, the Ryzen 5000 range of CPUs was the last to feature on the AM4 platform, which means that there is an inherent lack of upgradeability. If you want to upgrade you'll need to pick up a new motherboard, CPU and RAM for the AM5 platform.
Summary
AMD's Ryzen 7 5800X3D is still one of the best gaming CPUs in the current market. The 3D V-Cache pushes performance even further making it a competitive option versus Core i9 and Ryzen 9 titans. Although it isn't ideal for workstation systems, if you plan on building a PC entirely for gaming, the 5800X3D will not disappoint, making it the best value CPU in this roundup.
Pros
Awesome metrics in games.
Platform cost is very reasonable.
Multitude of cheaper motherboard options.
Cons
No upgradeability due to deprecated platform.
Not ideal for productivity workloads.
Where to Buy
Buy the AMD Ryzen 7 5800X3D on:
3. Intel Core i7 13700K
👑The best overall CPU.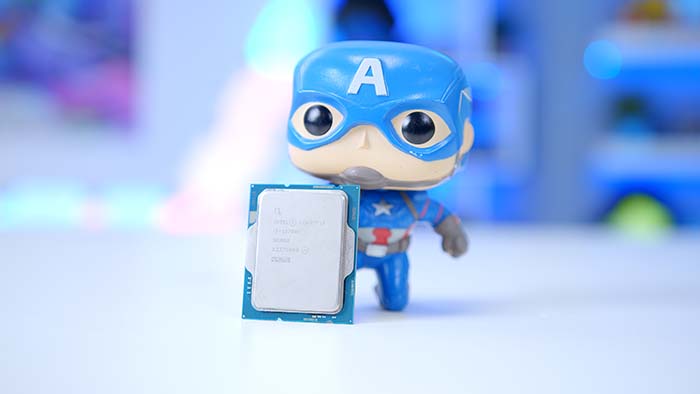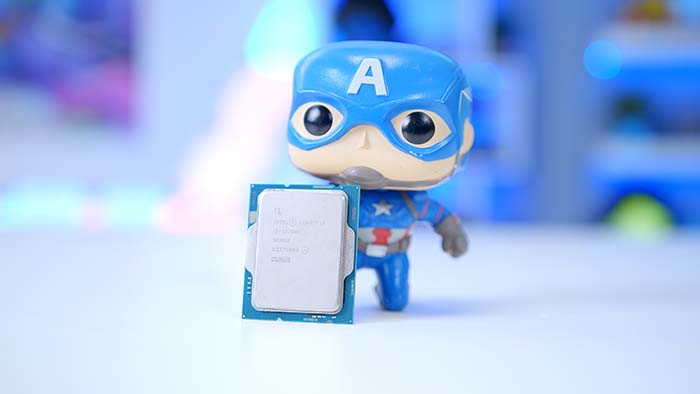 Introduction
For our third CPU we've picked out Intel's latest Core i7 13700K. During the launch of the 13th-Gen CPUs, Intel demonstrated that they are capable of providing significant generational improvements, and the 13700K is arguably one of the best SKUs that came with the new platform. The 13700K is currently one of the best CPUs on offer, meeting the metrics of the previous generation's Core i9 12900K in single and multithreaded scores.
The Core i7 13700K can pretty much handle anything you throw at it. Whether you're playing games at 1440P and 4K, or if you need a chip that can handle complex workloads such as video editing or 3D rendering. Although the 13th-Gen platform is likely to become deprecated within the next year or so, the 13700K will be able to survive the demand in performance for the next 3-5 years, possibly even longer. This puts the 13700K in a very strong position in the market offering consumers an exceptionally high performing CPU at a more than reasonable cost.
Key Specs
| Spec | Intel Core i5 12600K |
| --- | --- |
| Core Count | 16 |
| Thread Count | 24 |
| Base Clock Speed | 3.4GHz |
| Boost Clock Speed | 5.4GHz |
| Max Turbo Power | 253W |
| Overclockable | Yes |
Things We Like
Excellent all-rounder: The Core i7 13700K is one of the best CPUs when it comes to multi-faceted systems. If you plan on building a PC that strikes a balance between productivity during the day, and gaming at night, the 13700K is an ideal processor.
Great platform cost: Although the 13700K is one of Intel's newest CPUs, the platform cost has stayed relatively the same compared to 12th-Gen options. This means consumers can build a brand new system at an excellent price point.
Works with previous-gen motherboards: One of the major benefits of Intel's LGA1700 platform, is that consumers can still remain price conscious when picking out components. All of the 13th-Gen CPUs work with 12th-Gen motherboards, allowing you to seamlessly upgrade without hassle.
Things We Don't Like
A pricier option: The Core i7 13700K is one of the pricier CPU options sitting around the $400 mark, pushing it closer to the top-end side of the market. Although the price will drop over time, this is quite steep for the vast majority of consumers.
No upgradeability beyond 13th-Gen: The biggest caveat to Intel's 13th-Gen CPUs is the inherent lack of upgradeability. Intel is likely to discontinue the socket within the next year, so users that want some future proofing room, you may want to hold out for the next platform.
Summary
The Core i7 13700K is perfect for those wanting to build a system that can handle gaming and productivity without any issues. The 13700K strikes a fine balance between the two, and while sitting at a higher price point compared to other market options, you get what you pay for here. This is why the 13700K is the best overall CPU in this buyers guide.
Pros
Ideal for a workstation or high-end gaming PC.
Very capable at 4K.
Reasonable platform cost.
Cons
Platform at the end of its life cycle.
Can't outperform the 13900K or 7950X.
Where to Buy
Buy the Intel Core i7 13700K on:

4. Best High Performance CPU – AMD Ryzen 9 7900X
👑The best performing CPU.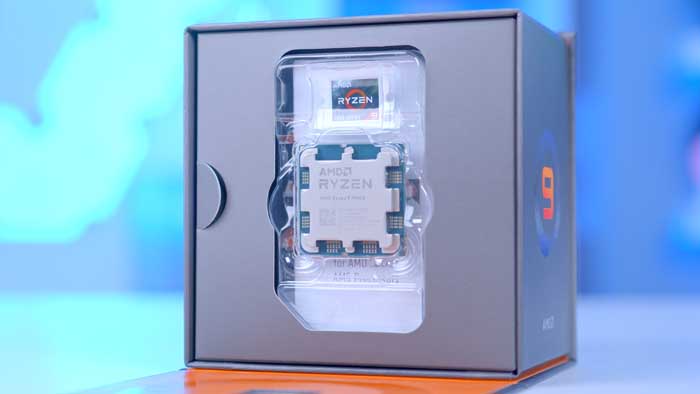 Introduction
For our last CPU in the roundup, we've picked out the Ryzen 9 7900X from AMD's latest AM5 platform. The Ryzen 7000 launch was somewhat underwhelming for AMD, but the top-end SKUs offer a much better value-proposition compared to the 7600X and 7700X options. The 7900X topped the charts when it comes to framerates, sitting just below Intel's most recent 13900K and AMD's own 7950X. Multi and single-threaded scores are excellent, and many consumers will be more than happy with the performance in games or as a workstation CPU.
One of the biggest benefits to picking up a Ryzen 7000 CPU is upgradeability. AMD's AM5 platform is currently one of the only offerings on the market that is providing hardware that won't be deprecated in the next year or so. Although PCI-E Gen5 and DDR5 aren't necessarily showing us much right not in terms of ROI (return-on-investment), they will become the new standard for hardware in the very near future. This will make upgrading much easier in the future, but consumers definitely need to be aware that there is a costly entrance to the platform when picking up new components such as AMD's new motherboards and a low latency DDR5 RAM kit.
Key Specs
| Spec | Intel Core i5 12600K |
| --- | --- |
| Core Count | 12 |
| Thread Count | 24 |
| Base Clock Speed | 4.7GHz |
| Boost Clock Speed | 5.6GHz |
| Max Turbo Power | 170W |
| Overclockable | Yes |
Things We Like
One of the best performing options: AMD's Ryzen 9 7900X is one of the best options currently on the market offering excellent metrics in single core and multi core benchmarks. Consumers get access to an extremely powerful CPU, whilst sitting at a similar price point to the 13700K!
Loads of upgradeability: The new Ryzen 7000 platform came with a massive range of new features, and due to the lifespan of the most recent AMD sockets, consumers can enjoy a few more years of CPUs that can easily be upgraded to without a motherboard change.
Strong motherboard choices: Alongside the new CPUs, consumers got access to a range of motherboards at varying price points with a myriad of new features. Users can expect high speed USB ports, widespread PCI-E 5.0, and high VRM power phases, perfect for overclocking.
Things We Don't Like
Pricey platform cost: Despite the somewhat reasonable price tag for the CPU, the platform cost does not follow suit. Due to the new features popping up on the motherboards, and the DDR5 requirement it can be rather costly to build with a Ryzen 7000 CPU, even at the lower-end.
High thermal output: The new Ryzen 7000 CPUs generally run quite hot due to the change in boosting behaviour. Although this does mean that your CPU has plenty of headroom, you'll need a good cooler if you plan on overclocking or using the CPU for intense workloads.
Summary
The Ryzen 9 7900X is one of AMD's best CPUs on their AM5 platform sitting at a reasonable price point, with very strong performance metrics. Consumers will need to pay a little bit more to finalise a build with one of these CPUs, but the 7900X makes an excellent pairing for those looking to build a multi-faceted system, making it the best performing CPU in this roundup.
Pros
Excellent as a workstation or gaming CPU.
Platform expected to last for the next three years.
One of AMD's best CPUs.
Cons
Very costly platform.
Boosting behaviour requires a strong CPU cooler.
Where to Buy
Buy the AMD Ryzen 9 7900X on:
Is the RTX 4070Ti Mid-Range or High-End?
As Nvidia starts to bring out more SKUs from their RTX 4000 range, we're able to recommend less powerful CPUs. Ensuring you buy what you need based on your use-case is a vital decision making process that will aid consumers in choosing components. The '70Ti' model has always sat in a strange position in the market that teeters between mid-range and high-end.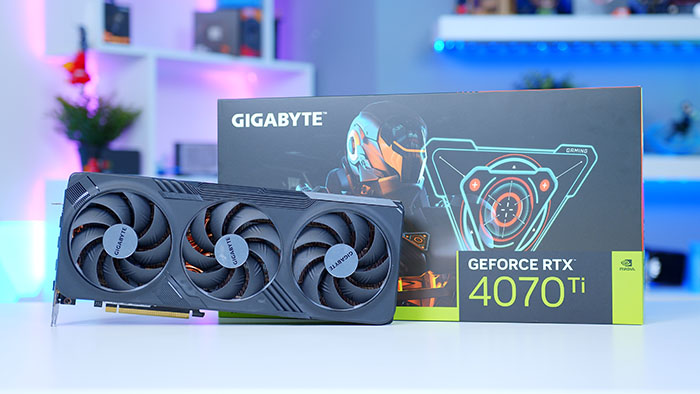 The performance of the 3070Ti is comparative to that of a Radeon RX 6900XT, and this card can handle 4K resolution exceptionally well. Arguably, this metric puts the 70Ti at the high-end, but I believe this is ultimately dependent on your other components. If you're looking to build a workstation/gaming PC, the 4070Ti is a more price conscious option that will need to be paired with a relatively high-end CPU, such as an Intel Core i7 13700K or above.
For those purely looking at gaming performance, the 4070Ti will pair very nicely with a mid-range CPU from either Intel or AMD. This allows you to save some money on the CPU front, while ensuring you're not losing out on frames due to a weaker CPU. The 4070Ti is somewhat versatile in its market positioning, giving users plenty of choice between a productivity workstation or an extremely powerful gaming PC!
AMD or Intel – Which is Better?
The AMD vs Intel argument is an age-old discussion that has been around for as long as we can remember. Though either manufacturer isn't necessarily the best, they both have their own advantages and disadvantages dependent on the type of system you're building. We've noted down the major differences between each manufacturer below:
AMD CPUs
AMD's more modern CPUs have been a popular mainstay in the market, giving consumers the opportunity to enjoy high performance at a relatively low price. Ryzen 3000 and 5000 were the big hitters for AMD and are still some of the most commonly purchased gaming CPUs today. Ryzen 7000 didn't offer the same value-proposition that their previous AM4 platform did, but the top-end SKUs are still excellent if you're willing to deal with the significant cost of the platform.

The majority of AMDs CPUs are geared more towards gaming than productivity workstations. The Ryzen 9 CPUs are excellent, but they wouldn't be our go-to choices when you compare them to Intel, both in performance and pricing. However, as pure gaming CPUs, AMD will not disappoint, and you can definitely save some money on the older generation due to lower platform costs.
Intel CPUs
Intel CPUs have been the go-to manufacturer for high performance with multiple threads. Intel have always been one step ahead of AMD when it comes to performance metrics, offering exceptional clock speeds combined with increased core counts. Even though the higher amount of cores won't necessarily affect most games, the clock speed does give your CPU the ability to process data from your GPU much quicker.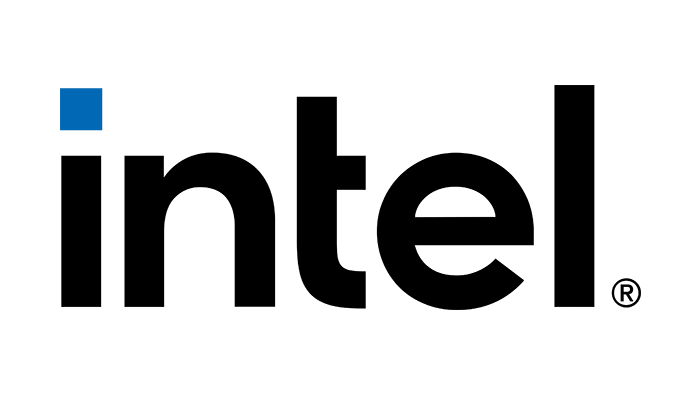 Intel's most recent 12th and 13th-Gen CPUs are perfect for a multi-faceted system, giving consumers the ability to engage in productivity tasks during the day and some gaming in the evening. The 13th-Gen options will incur somewhat of an entry cost, especially if you'd like a newer motherboard, but the generational performance improvements will be worth the cost for many consumers.
Factors to Consider
Now that we've covered off the argument of Intel vs AMD, it is worth briefly jumping into some factors to consider before buying a CPU to pair up with the RTX 4070Ti. We've broken down most of the important ones below:
Motherboard Compatibility
When picking out a CPU for your build, one of the biggest points of contention is motherboard compatibility. With a myriad of components on the market, different numbers, names and chipsets to get used to, this can be relatively daunting for the average consumer.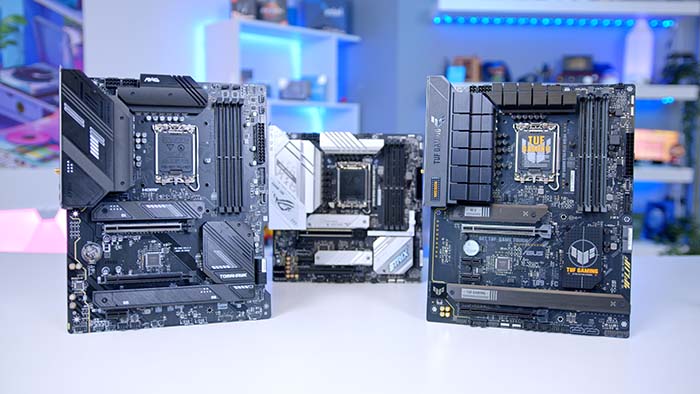 Without diving into all of this heavy technical jargon, we've put together a table that covers motherboard compatibility with various CPU ranges. We also recommend you check out our motherboard compatibility guide which covers all of the latest CPU socket and chipsets for Intel and AMD.
| | | |
| --- | --- | --- |
| CPU Range | Socket Type | Compatible Motherboards |
| Intel 13th-Gen | LGA1700 | Z790, Z690, B660, H670, H610 |
| Intel 12th-Gen | LGA 1700 | Z790, Z690, B660, H670, H610 |
| AMD Ryzen 7000 | AM5 | X670E, X670, B650E, B650 |
| AMD Ryzen 5000 | AM4 | X570, X470, B550, B450, A520 |
As you can see from the table above, Intel's most recent 13th-Gen processors, and the previous 12th-Gen offerings work on all of the current LGA1700 motherboards. This means you can pair up one of the newer CPUs with an older motherboard and vice versa, allowing consumers to be a little bit more price conscious when putting a build together. For AMD on the other hand, consumers will need to be aware of the socket change between Ryzen 7000 and Ryzen 5000. These CPU ranges are not compatible with each other's respective chipset ranges, so you'll need to pick up an entirely new board, if you're upgrading from Ryzen 5000 to 7000.
It is also worth noting, due to the rather large dimensions of the new RTX 4070Ti, picking up a motherboard that has more protection around the main PCI-E slot can be worth doing. GPU sag can ultimately damage your motherboard and graphics card if it isn't dealt with, so we would definitely recommend purchasing a board that has plenty of protection around this slot.
DDR4 & DDR5 RAM – What Do You Need?
The big question of 'DDR4 or DDR5' seems to be popping up more and more nowadays, especially with the rise of Ryzen 7000 processors. DDR5 memory in its current state isn't necessarily worth the money when looking at price to performance metrics. However, AMD Ryzen 7000 users will need to secure one of these kits in order to build a system on the new AM5 platform, as it is only DDR5 compatible.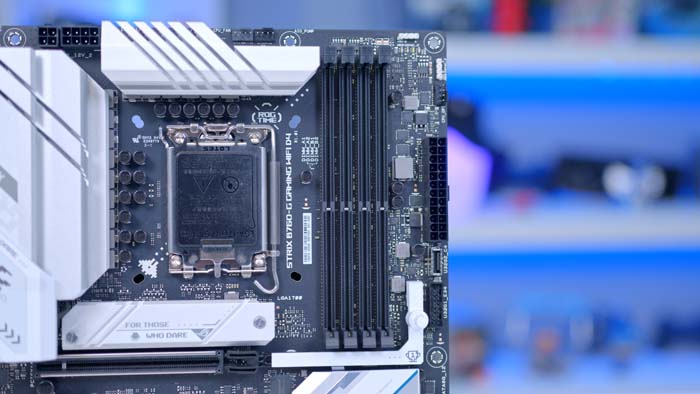 For those looking at Intel 12th or 13th-Gen, you have the option between DDR4 and DDR5 dependent on the motherboard you've chosen, allowing consumers to be a bit more price conscious, or alternatively, future proof their system. The previous AMD Ryzen 5000 platform is only DDR4 compatible, which is the better option out of the two generally speaking. For Ryzen 7000 users, we'd urge you to pick up a low latency kit, especially if you're building a workstation system, as this will improve performance all around.
Cores vs Clock Speed
When picking out a CPU for your system, you'll need to take a look at the amount of cores you have access to, and the overall clock speed. Ultimately, which area you lean towards depends on your use-case, but you'll want to consider both regardless.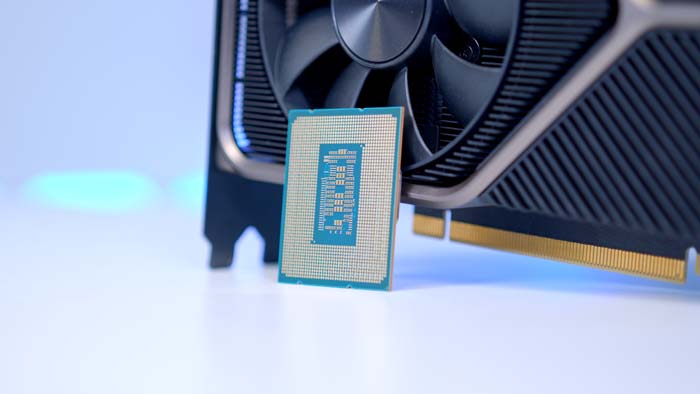 For those looking to build a workstation PC, a CPU with more cores is the priority here. Workstation applications often prioritise more cores, as these programs can utilise more due to the complexity of the software. For gaming systems, a CPU with a higher clock speed should be more of a priority here. You'll definitely need to pick up a CPU with 6 or more cores for modern titles, but because games only tend to use one core, that core realistically needs to run faster to process all of the GPU data quick enough.
Ultimately the amount of cores and clock speed of your CPU will not always determine how well it performs in a given application because there are a number of other factors. But this serves as a rough guide for those figuring out what kind of PC they would like to build.
How We Picked the Best CPUs for the RTX 4070Ti
To pick out the best CPUs for the RTX 4070Ti, we've rounded up a range of options from both AMD and Intel's newer and older ranges to find the best option. We've compared all of these options in a plethora of workstation and gaming benchmarks. Due to the RTX 4070Ti teetering between the mid-range and high-end markets, we've picked out some options that offer consumers the ability to be a bit more price conscious with their component choices, or build a top-end system.
Conclusion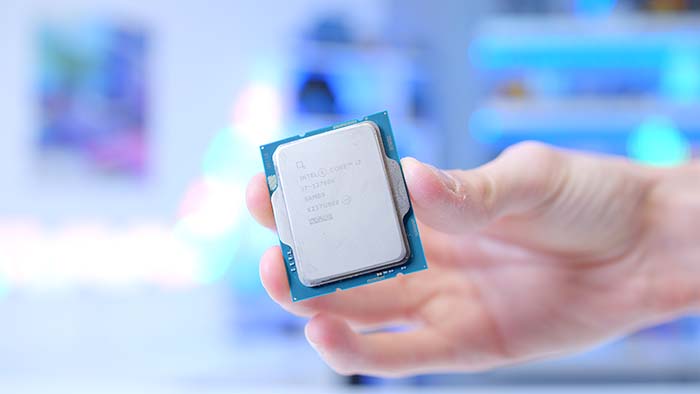 Best Overall CPU: Intel Core i5 13600K
Intel retains their performance crown with the Core i7 13700K. This particular CPU offers incredible metrics in games at a variety of settings and resolutions, whilst providing great performance as a productivity-oriented CPU. This CPU is on the pricier side compared to the rest of the market, but consumers can spend a little bit less on RAM and their motherboard choice, to pick up a better 4070Ti, or perhaps improved cooling.
Read our full Intel Core i7 13700K review or Buy the Core i7 13700K on Amazon.
Frequently Asked Questions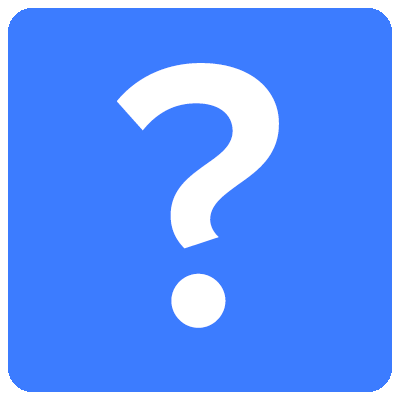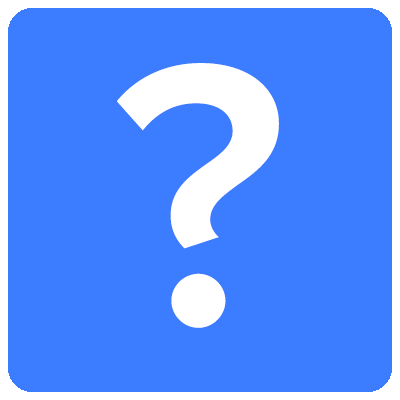 How Many Cores Do You Need for Gaming?
As a general rule of thumb, games only tend to use one or two cores for gaming, so many consumers can get away with a system that has less cores overall. However, you'll need to be aware that your clock speed will be a big determiner for performance, alongside the strength of your GPU.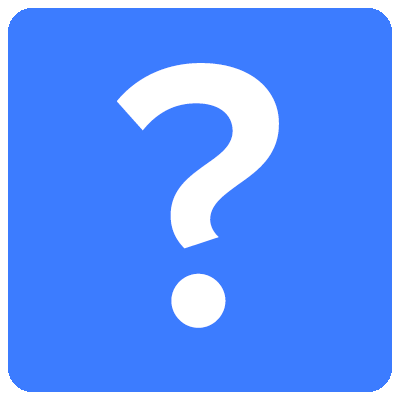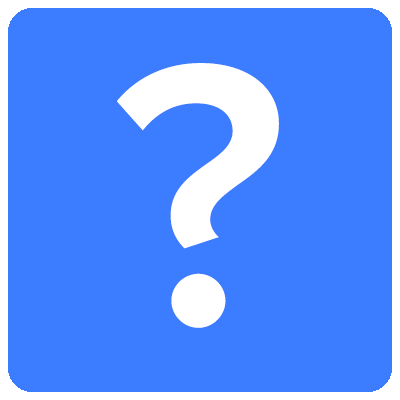 Are 13th-Gen CPUs Compatible with 12th-Gen Boards?
Intel 13th-Gen CPUs use the exact same socket that we saw with older 12th-Gen motherboards such as Z690, B660 and H670. This means you can easily install one of these new CPUs on your older board. This also works the same way around, for those interested in the Core i5 12600K, you can install this CPU straight into a 13th-Gen motherboard with the relevant BIOS.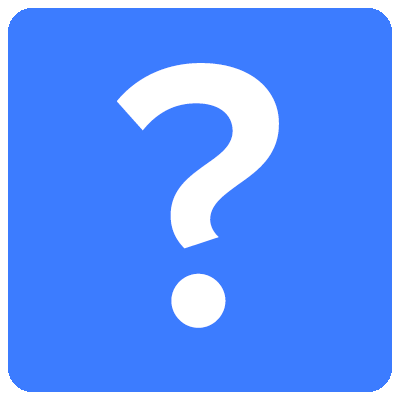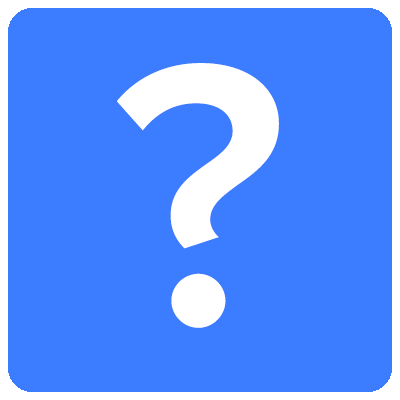 Does AMD Ryzen 7000 work with Ryzen 5000 Motherboards?
AMD Ryzen 7000 and 5000 use entirely different sockets. This means you'll need to pick up a relevant motherboard in order to install your CPU. We recommend checking out the compatibility table above for a clearer picture.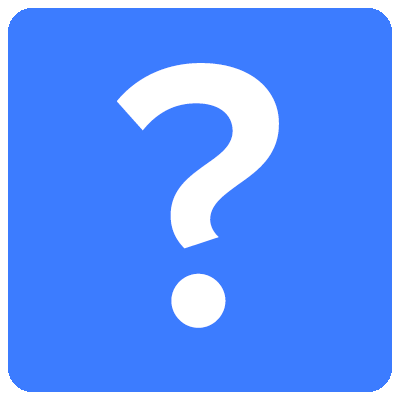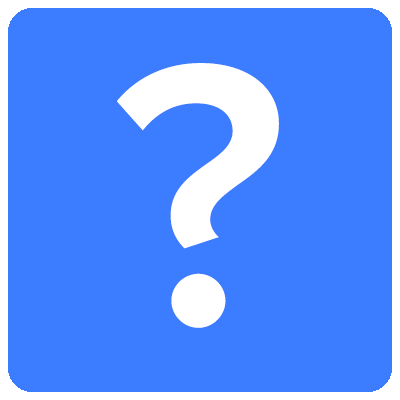 DDR4 or DDR5 RAM – Which Should I Choose?
For the vast majority of users, DDR4 RAM will be the go-to option due to the strong performance and cheaper price point. Intel users have the option between DDR4 and DDR5 dependent on their motherboard. But AMD Ryzen 7000 users will need to pick up DDR5 DIMMs for their system.