Introduction
The $400 price tag is considered a sweet spot for a graphics card. It's not going to get you a GPU that runs every title at 4K, but it will get you a card that gets the job done at lower resolutions. These days, the $400 mark is reserved for a solid mid-range card that'll be a beast at 1080p, with respectable 1440p performance.
For this buyers guide, we'll be testing a variety of graphics cards that sit under the $400 mark to figure out which options offer consumer the best bang for their buck.
Our Recommendation: AMD Radeon RX 6750 XT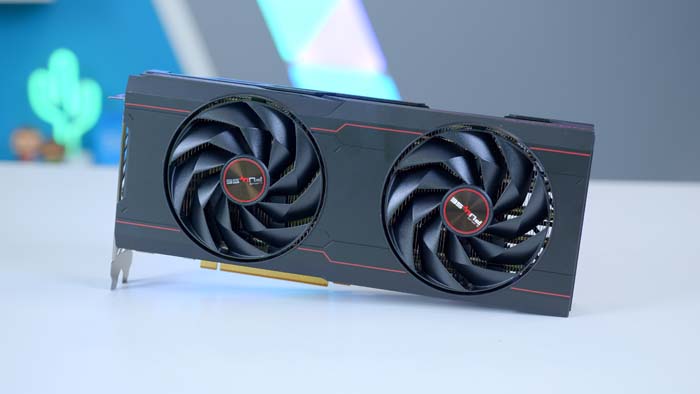 After evaluating the best graphics cards under $400, the AMD Radeon RX 6750 XT stands out as the clear winner within this price range. As one of the best deals for PC gamers in quite some time, the 6750 XT has no issues running the latest titles at 1080p, whilst also being able to handle most games at 1440p. This makes it one of the cheapest GPUs on the market to offer reliable performance when gaming at 1440p.
It does utilise slightly older hardware, but the 12GB VRAM and FSR support makes the 6750 XT a solid choice for anyone looking to build a mid-range gaming PC. 
All the Graphics Cards in Our Testing Roundup
Our Recommendations
1. AMD Radeon RX 6750 XT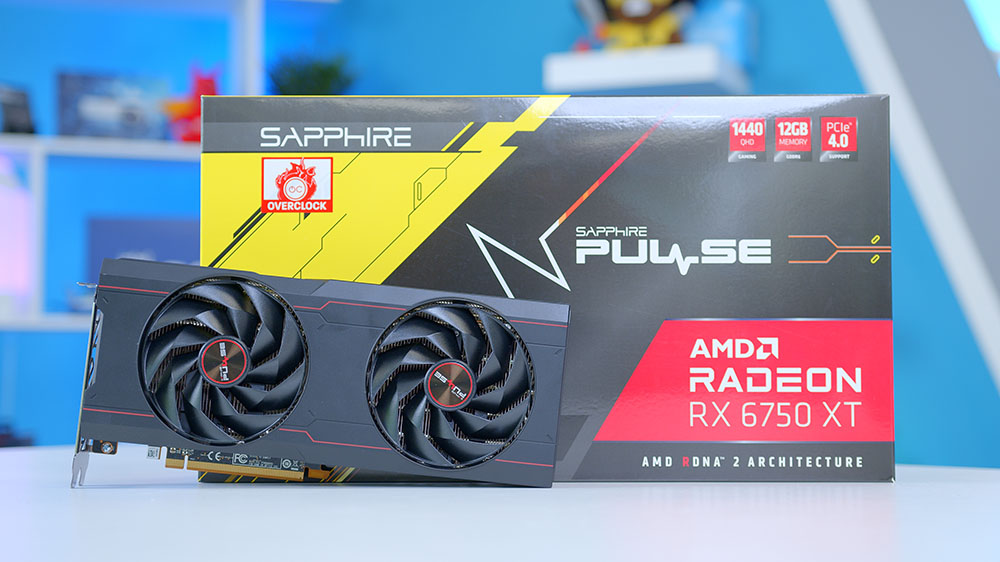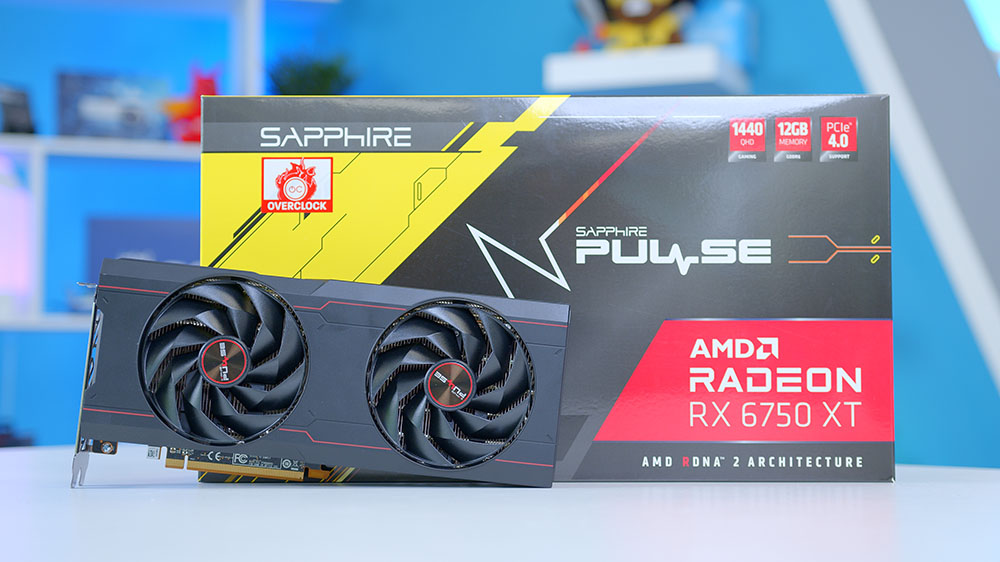 The AMD Radeon RX 6750XT is a 1440p beast, and is arguably one of the best value for money offerings for gamers. Since its initial release, the 6750 XT has seen several price cuts, allowing it to sneak under $400 and remain competitive with other GPUs targeting 1440p gameplay.
In terms of performance, the RX 6750 XT is great at 1440p gaming, providing plenty of frames in most titles. It can handle modern titles and provide at least 60 FPS across the board at 1440p. It's also a powerhouse at 1080p, offering high frame rates in Esports titles. If you have a high refresh rate monitor, the RX 6750 XT is well suited to provide a competitive gaming experience.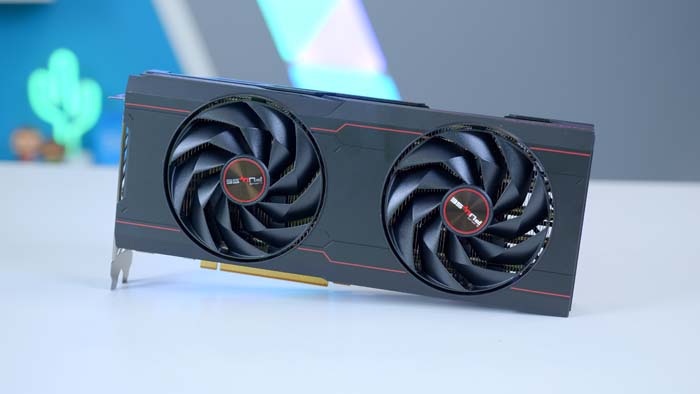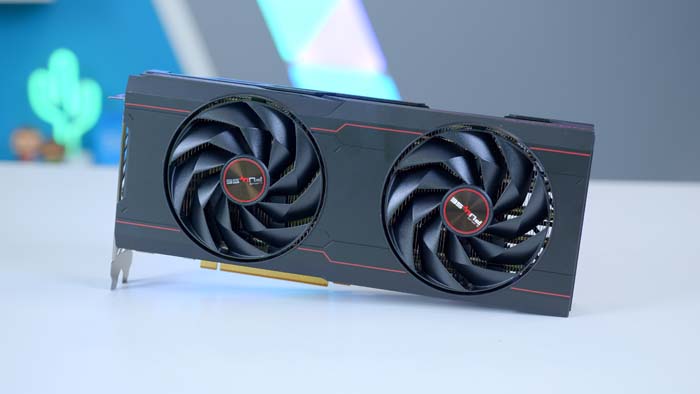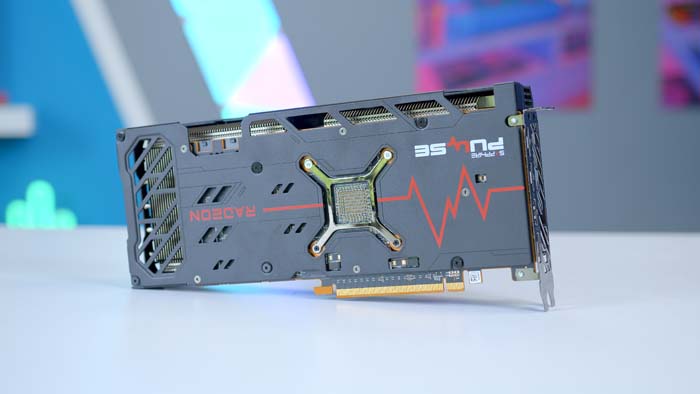 Whilst FSR helps to elevate the visual quality and performance of games, this technology is not as great as its NVIDIA counterpart, DLSS. FSR does the job, but you could see some latency or degraded fidelity. On top of this, the 6750 XT only offers a slight improvement on the cheaper RX 6700 XT, which means price-conscious buyers may be better off picking up a 6700 XT at a reduced price.
Where to Buy
Buy the AMD Radeon RX 6750 XT on:
2. AMD Radeon RX 7600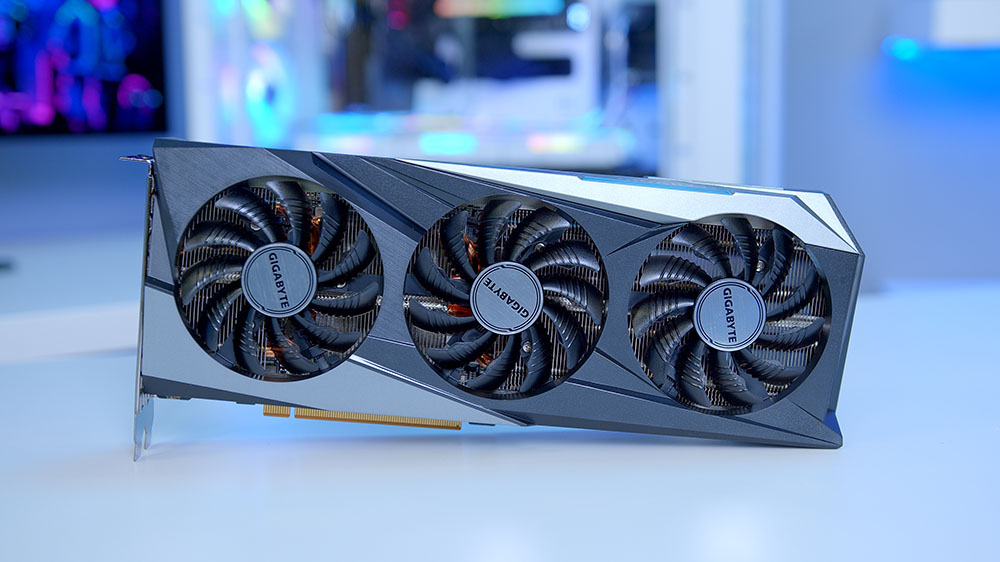 The AMD Radeon RX 7600 is one of the only options within this budget from the Radeon 7000 and RTX 4000 series line-ups. This card managed to impress us with its performance in our testing, offering solid performance at 1080p. With most of Nvidia's offerings possessing higher price points, the RX 7600 is the best option for those looking to build a gaming PC packed with the up-to-date hardware.
In terms of performance, the AMD Radeon RX 7600 is a wonder at 1080p gaming. This GPU is also surprisingly capable of running games at the 1440p resolution. Throw in FSR and you are looking at stable frame rates, even when jumping up to higher resolutions such as 1440p.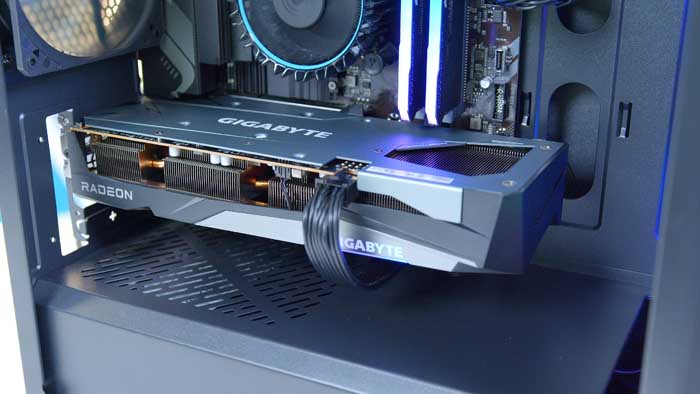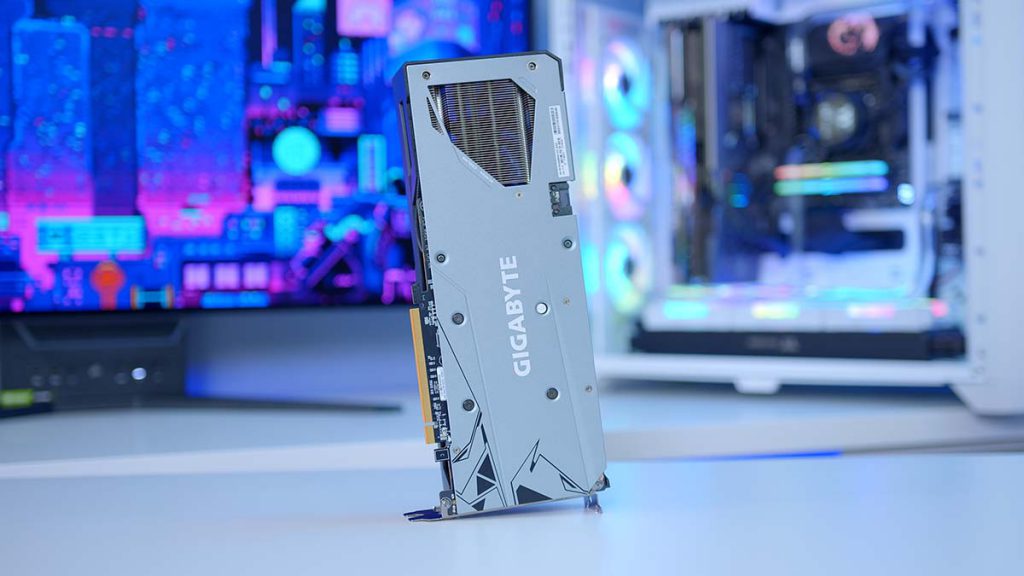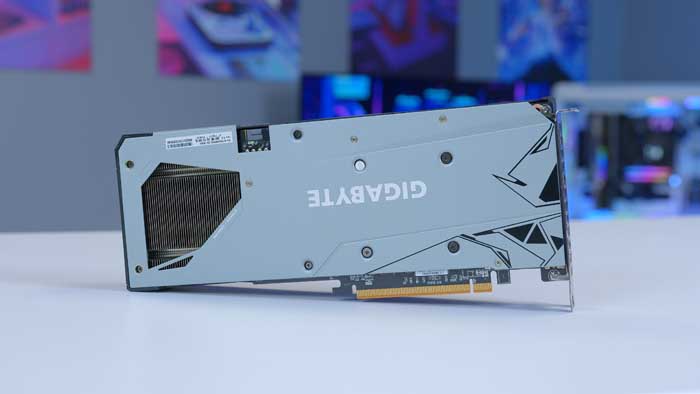 There are some disadvantages of the RX 7600, namely the lower VRAM capacity. The 8GB of total VRAM might work for now, but it will begin to struggle as the demands for blockbuster releases continue to increase. Additionally, the RX 7600 can run most games at 1440p but it would be unrealistic to expect high framerates at this resolution. Expect to select lower-quality graphical settings to have a stable 60 FPS experience.
Where to Buy
Buy the AMD Radeon RX 7600 on:
3. Intel ARC A770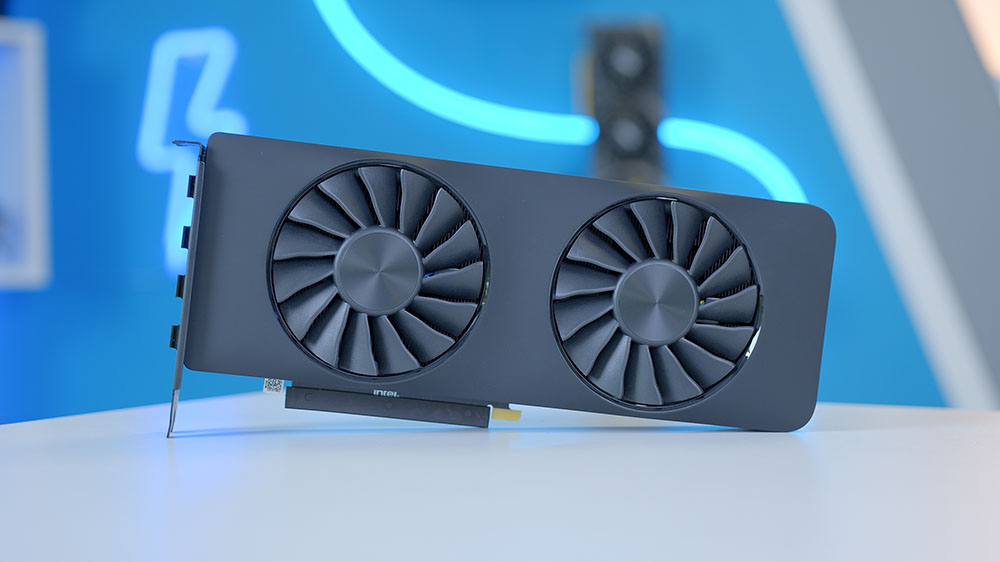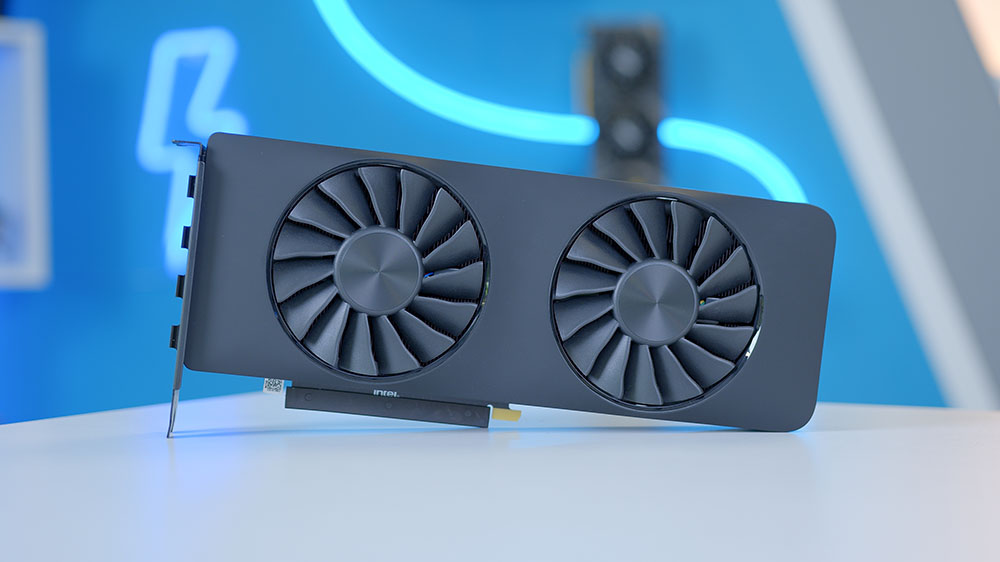 The Intel ARC A770 had a lot riding on its sleek-looking design, especially after the disappointing launch of its younger sibling, the A380. Thankfully, the ARC A770 had a better time gaining traction. Intel promised plenty of updates and they delivered them with surprising frequency. Most updates also brought better performance and changed how the card ran older games, such as an update that improved performance on DX9 titles. However, Intel's maiden voyage into the GPU landscape still leaves plenty of room for improvement on their future designs.
Speaking of performance, the Intel ARC A770 gives direct competition to NVIDIA RTX 3060 and AMD Radeon RX 6650 XT. But the main trick up its sleeve is the 16GB VRAM, which allows for greater stability when running games at higher resolutions, especially in modern titles.
The card is great for 1080p gaming, but can also deliver solid 1440p performance in some instances. Apart from gaming features, the Intel ARC A770 is also the only card offering AV1 and VP9 hardware accelerated video encoding. So if you are interested in productivity without spending more than $400, this card is worth considering.
While Intel is delivering great driver updates, there's still work to be done. The overall performance should continue improve over time as Intel streamlines its driver development, but the rough launch will likely deter a lot of consumers away from Intel's offerings. Also, If you are power conscious, the Intel Arc A770 uses more power than its direct competitors. It consumes 60-80 W more than other GPUs in the same category.
Where to Buy
Buy the Intel ARC A770 on:
4. NVIDIA GeForce RTX 4060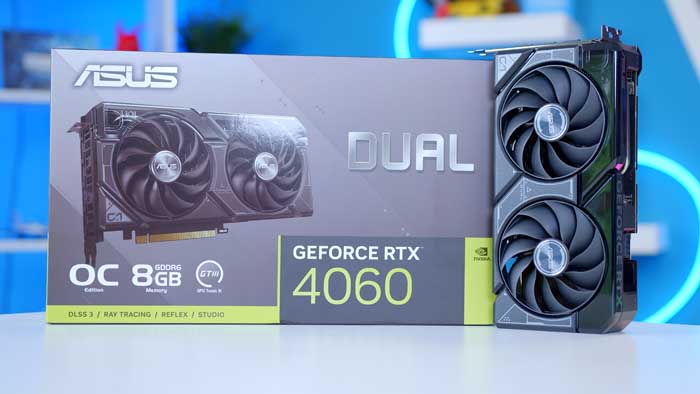 The NVIDIA GeForce RTX 4060 is the card that should have been a good budget offering from Team Green. Unfortunately, it's outperformed by the competition in both performance and price. If you are a staunch NVIDIA support, the RTX 4060 is the only option under $400. The biggest advantage of this graphics card is the inclusion of DLSS 3.0, a feature that works well even on arguably low-powered hardware. There's a decent upgrade over the 1000 and 2000 series of GPUs, but doesn't offer much when upgrading from the RTX 3000 line of GPUs.
The NVIDIA GeForce RTX 4060 is priced closer to the $300 mark though, and can be bought easily as there are no stocking issues. This card also has excellent power efficiency, and doesn't run particularly hot.
Combine that with DLSS 3.0 with Frame Generation, and you might have a good reason to upgrade. The smaller size and low power draw make the RTX 4060 an ideal GPU for compact builds that don't require extraordinary cooling. The 1080p performance is good, but don't expect the card to run modern games at 1440p, at least at stable frame rates.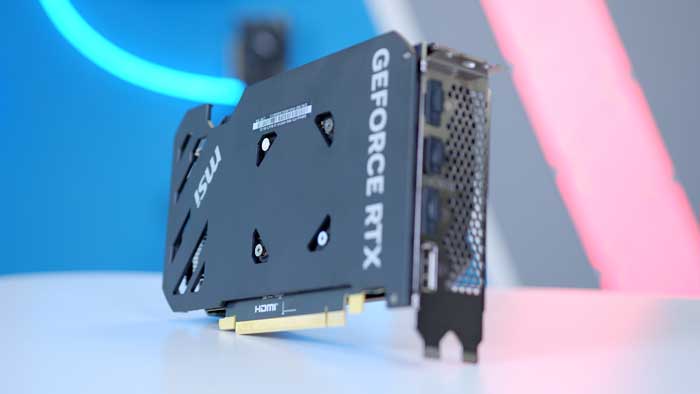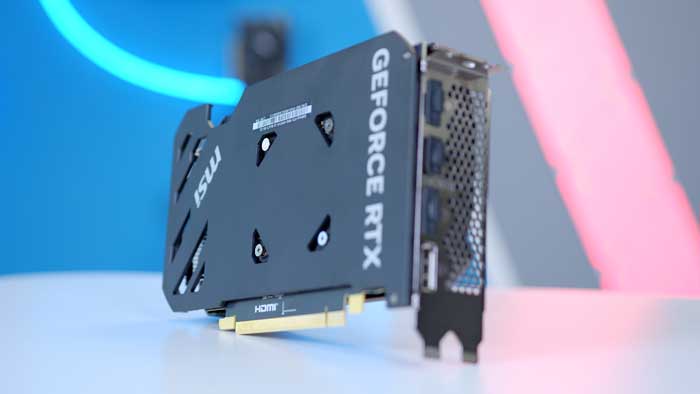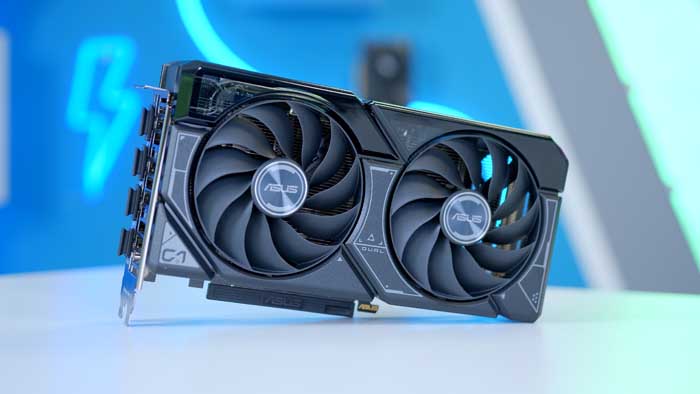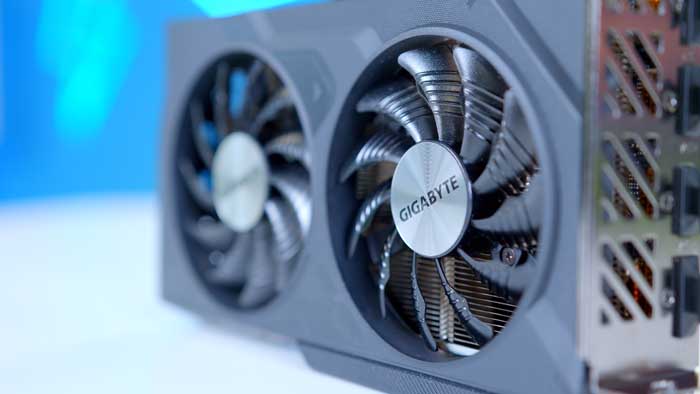 But be warned, this graphics card comes with plenty of caveats. Firstly, there are plenty of GPUs at a similar price point that will offer better value for money, so we'd only recommend considering the RTX 4060 if you're adamant on picking up a Nvidia card. Secondly, the 8GB VRAM is likely to cause issues in more demanding titles. What makes this more baffling is that the Nvidia's previous-gen version of this GPU, the RTX 3060, comes with 12GB of VRAM.
Where to Buy
Buy the NVIDIA GeForce RTX 4060 on:
How We Tested the Best Graphics Cards Under $400
In order to test and evaluate the best GPUs under $400, there are a number of factors that we take into account, these are:
Performance
GPU Length
Thermals
Aesthetic
Value for Money
For further details on how we test our GPUs, check out our full testing procedures for graphics cards.
Frequently Asked Questions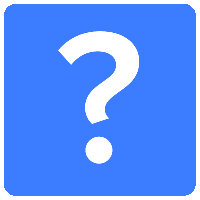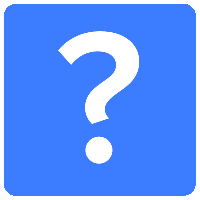 Is $400 Enough to Spend on a Graphics Card?
Unless you want to game at 4K resolution, or need Ray Tracing enabled, $400 is more than enough for a good-quality GPU.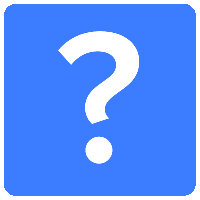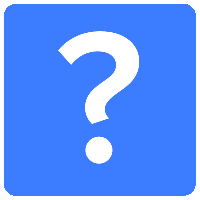 What GPU is Best for 1440p Gaming on a Budget

?
The AMD Radeon RX 6750 XT will run most titles at 1440p with ease. Some highly demanding games may require you to drop a couple of graphical settings, but overall if a game is well optimised, the AMD Radeon RX 6750 XT can handle it.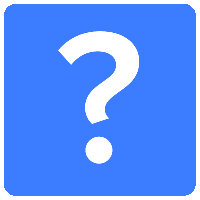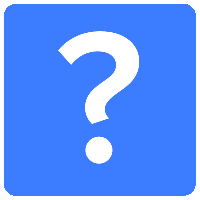 Should you Overclock your GPU?
Generally speaking, only overclock your GPU when it's at the end of its life. Overclocking these days only nets around a 5-10% increase in performance, which may not be worth the hassle. When your GPU struggles to run titles even at bare minimum, perhaps overclocking it might help.
Conclusion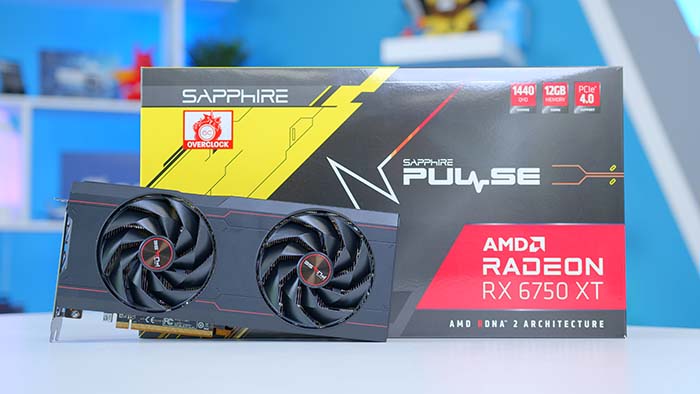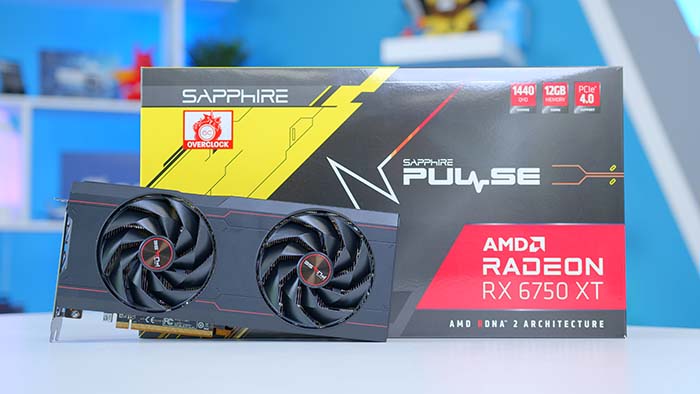 Best GPU Under $400: AMD Radeon RX 6750 XT
The conclusion to our testing determined that the AMD Radeon RX 6750 XT is the best graphics card for under $400, due to its great price-to-performance ratio. The high VRAM coupled with generally good performance results in a stable 1440p experience. If you are in the market for a mid-range GPU and don't want to break the bank, the AMD Radeon RX 6750 XT is a good option to consider.
Read our full read our AMD Radeon RX 6750 XT coverage, or Buy the AMD Radeon RX 6750 XT on Amazon