Introduction
The release of the RTX 4000 and Radeon 7000 series of graphics cards shifted the pricing paradigm of GPUs, with the prices of most pre-existing cards changing as a result. For example, if you have $500 to spend on a GPU, there are plenty of high-quality options that have dropped into this price point, along with strong mainstays that are still worth considering for a gaming PC build.
In this buyers guide, we'll be testing the best graphics card you can pick up for less than $500. At this price point, consumers can expect high-quality gaming performance at 1080p and 1440p, so we'll make sure to include a number of options capable of such a feat.
Our Recommendation: AMD Radeon RX 6750 XT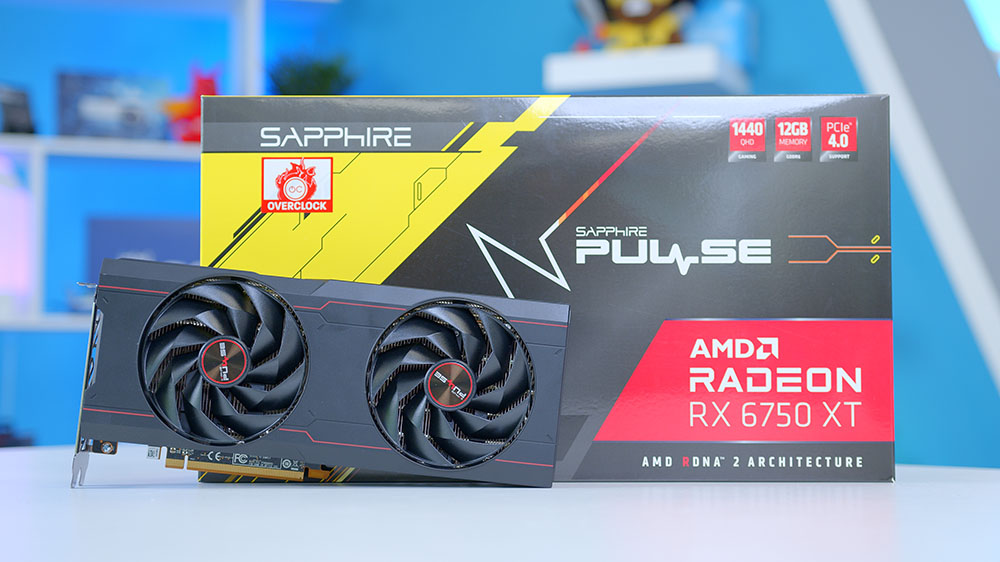 We've gone for the AMD Radeon RX 6750 XT as our pick as the best graphics card to buy under $500. It's excellent performance at both 1080p and 1440p combined with excellent value for money, being well under the $500 price point makes it an easy pick for this GPU roundup. 
Our Recommendations
1. Intel ARC A770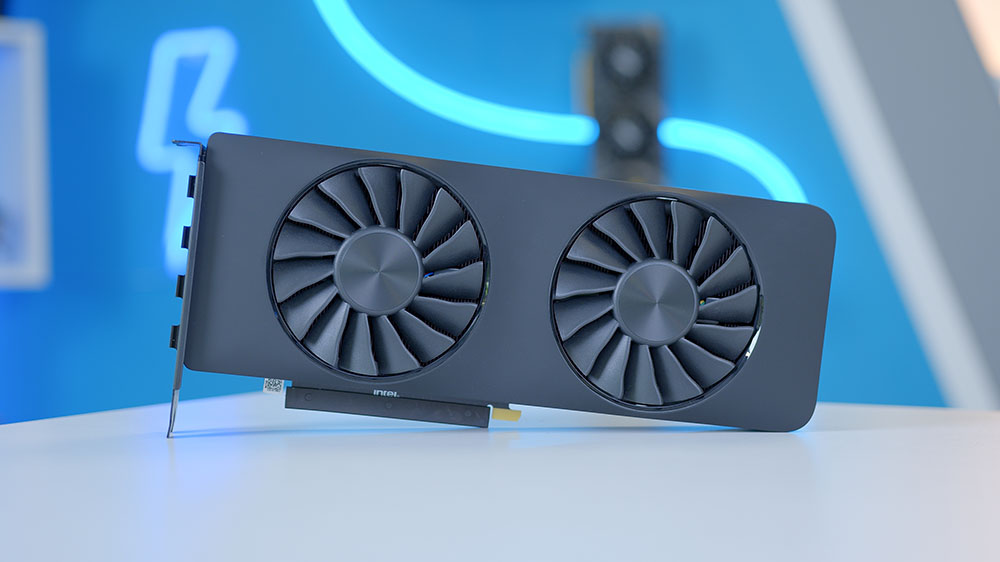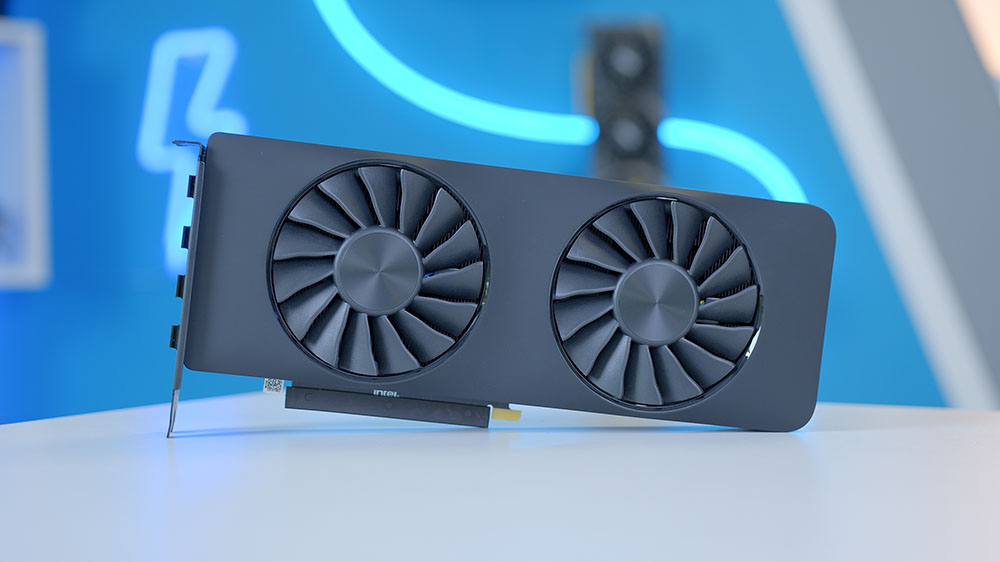 So, hear us out. We know that Intel's first-generation of ARC series graphics cards have been received poorly due to their inability to compete with AMD and Nvidia's offerings, as well as a number of technical issues. However, Intel have been working hard to address these issues to provide early adopters of their new venture with the best gaming experience possible. As a result, their offerings are now much better at providing strong framerates at 1080p and 1440p that can give AMD and Nvidia a run for their money.
Out of all the GPUs within Intel's line-up, the A770 is one of the strongest in terms of performance and value. For mid-range gamers looking to pick up a sleek-looking GPU well below the $500 mark, then the ARC A770 is a strong alternative that looks to break through the market's current duology. With clock speeds up to 2.4GHz, and 16GB of VRAM, this card will have no issues running games at 1080p, along with solid 1440p performance in select titles.
Whilst the improvements made have already made Intel's ARC series a much better proposition compared to when they first launch, the overall architecture and design needs developing further to match that of AMD and Nvidia. Due to its rough launch, these cards are no longer being produced. Therefore, the limited stock left could make this GPU difficult to find at retail prices.
Where to Buy
Buy the Intel ARC A770 on:
2. AMD Radeon RX 6750 XT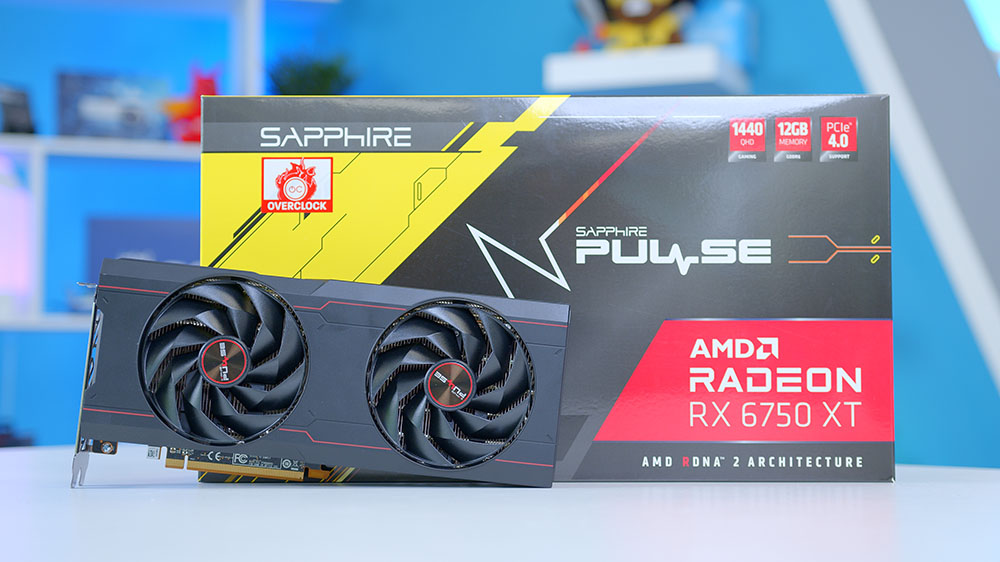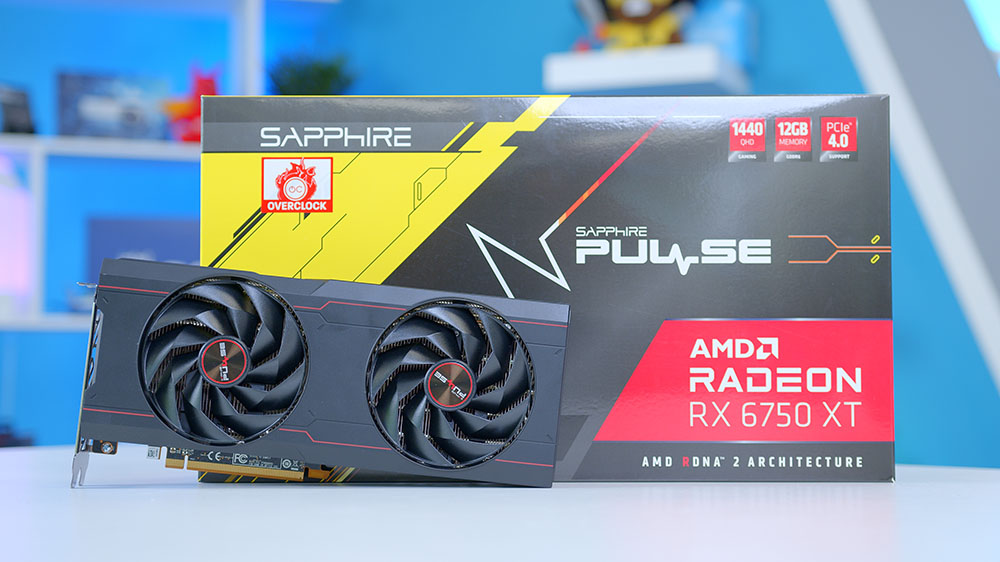 Moving onto a slightly more conventional pick, our next recommendation is AMD's Radeon RX 6750 XT. Recently, we've gone on record to state that the RX 6750 XT is the best graphics card money can buy right now, as it provides exceptional value for money. This GPU now sits comfortably below $500, granting gamers access to reliable 1440p gameplay.
With a base clock speed of 2.15GHz and boost clock of 2.6GHz, this GPU has plenty of gusto to when running all the latest titles. On top of this, the 12GB VRAM means this GPU won't have the problems found on the budget-friendly cards, which struggle to handle the demands of graphically-intense games at higher settings. Because of this, the RX 6750 XT is a worthwhile investment that will be able to run a plethora of games for a long time to come.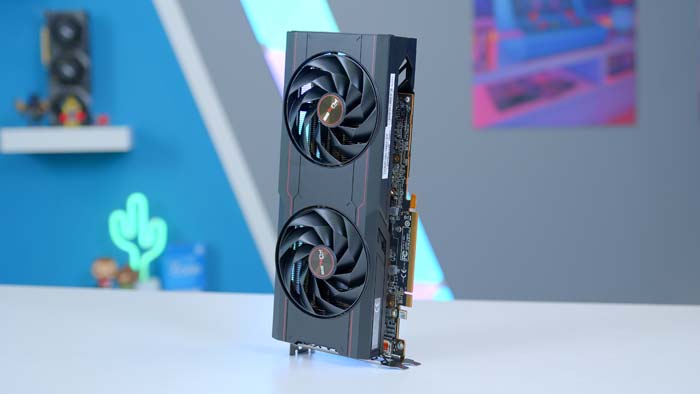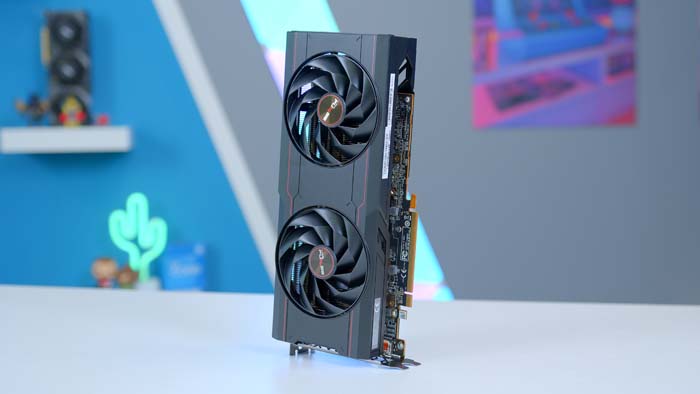 Whilst some of the performance of this older GPU surprisingly eclipses the new generation alternatives, the RDNA 2 architecture does limit performance. For example, Ray-Tracing is significantly weaker compared to the current-gen hardware.
Whilst it offers strong performance at 1440p, 4K gaming is a push too far for this GPU. Though it is possible to play games at 4K, it fails to offer the high framerates required to get the best out of your build.
Where to Buy
Buy the AMD Radeon RX 6750 XT on:
3. Nvidia GeForce RTX 3070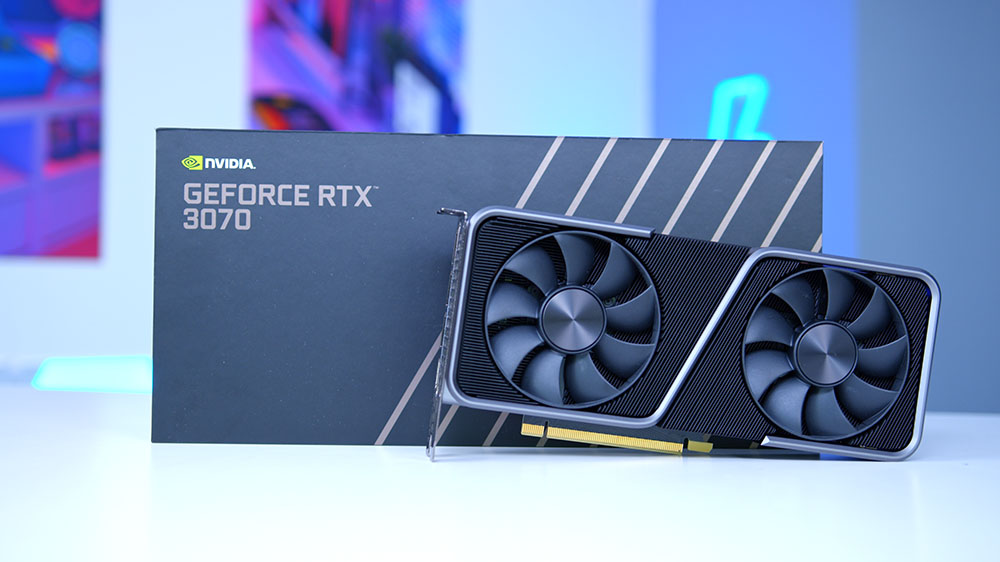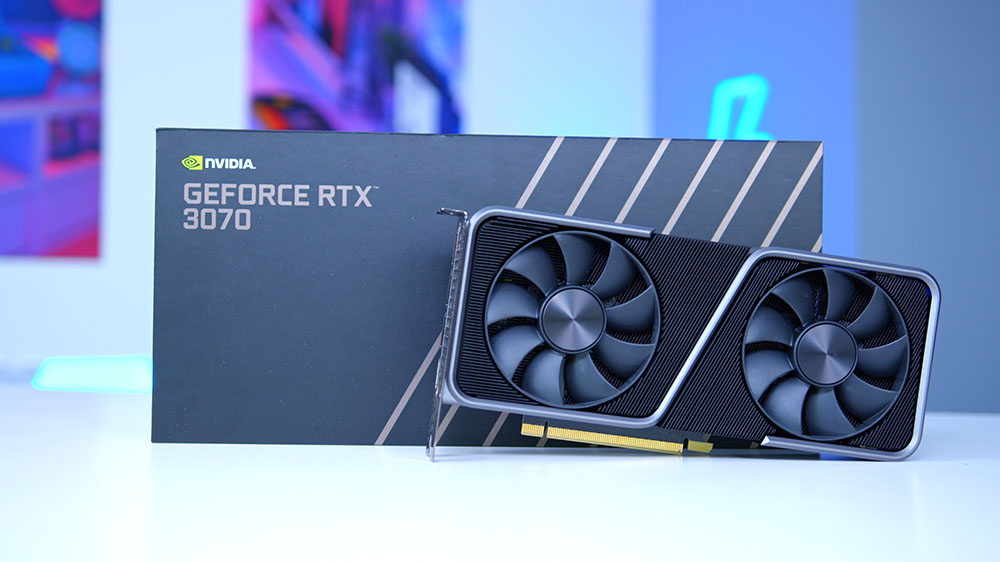 We have another graphics card that is tailored towards 1440p gaming, enter Nvidia's RTX 3070! As one of the mid-tier offerings from the RTX 30 series, this card is one of many to have dropped down in price when the RTX 40 series cards arrived. Because of this, the RTX 3070 now sits within the $500 price range, making it a tantalising option for anyone interested in pushing their system to the limits.
In terms of gaming performance, this GPU is more of a natural at 1440p, but it can dabble into the world of 4K when required. This is rather surprising when looking at this card on paper, as the 8GB VRAM, 1.5GHz base clock, and 1.73GHz boost clock speeds wouldn't suggest this card is well-prepared for 4K. However, the presence of DLSS provides a significant boost to visual fidelity without taking a heavy toll on framerates, making this card's output extremely efficient. Nvidia's Ampere architecture significantly boosts the performance of this card, with the DLSS 2.0 technology providing huge improvements to both framerates and visual quality.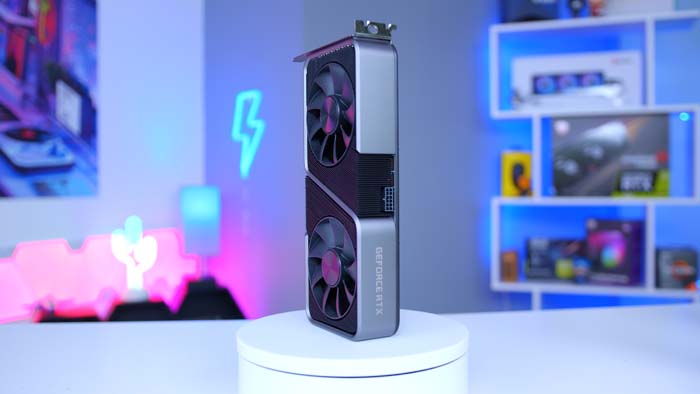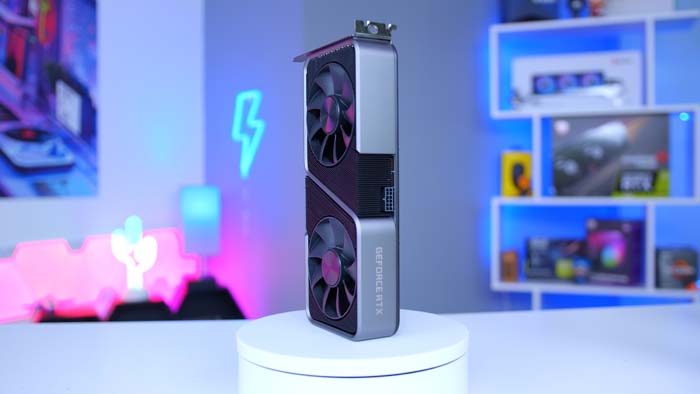 The arrival of the RTX 4070 makes this the first GPU in this roundup to be replaced by a current-gen design. Therefore, you may want to consider the newer model instead.
Compared to the previous entries, this graphics card is much closer to the $500 limit. This makes it less than ideal for gamers wanting to keep costs down when building or upgrading their PC.
Where to Buy
Buy the Nvidia GeForce RTX 3070 on:
Is 1080p or 1440p Better for Gaming?
For budget and mid-range PC gamers, one of the biggest decision to make is what resolution to use when playing your favourite games. Whilst this choice can be made on a case-by-case basis, you will have to make sure that your gaming monitor is powerful enough to display the desired output, which can be quite tricky on a budget. Ultimately, the better resolution to suit your needs will depend on a number of factors, including the type of games you play, budget, and whether performance or visual fidelity is the most important aspect to your gaming experience.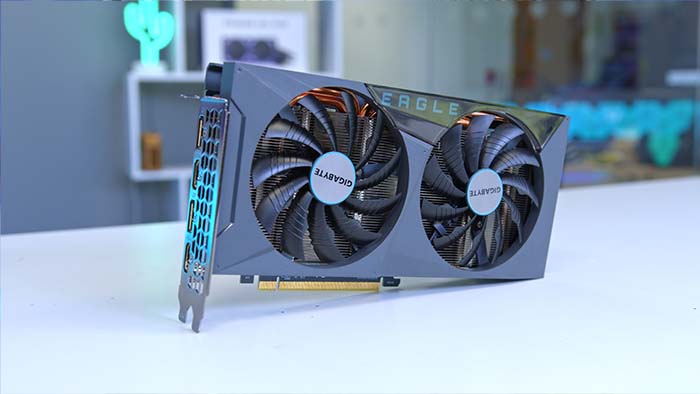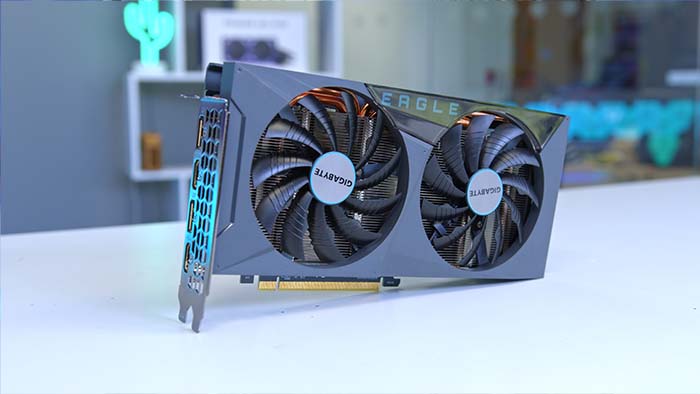 Overall, both 1080p and 1440p have their benefits. 1080p is still a strong choice for competitive gamers or those on a budget. However, RPG gamers and fans of story-driven titles will see the value of 1440p gaming, as they provide a great balance between visual fidelity and performance.
How We Tested the Best GPUs Under $500
In order to test and evaluate the best GPUs under $500, there are a number of factors that we take into account, these are:
Performance
Thermals
Aesthetic
Value for Money
Conclusion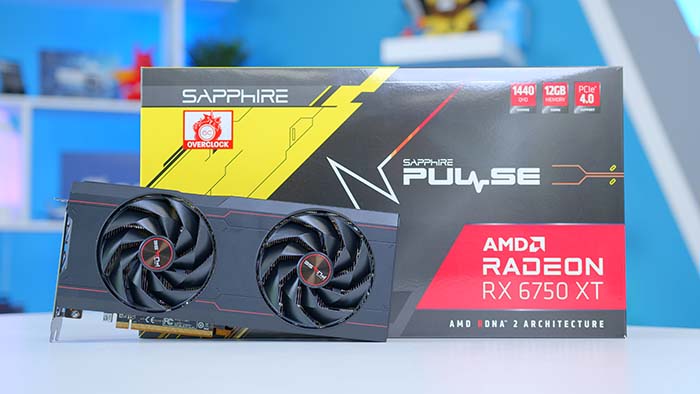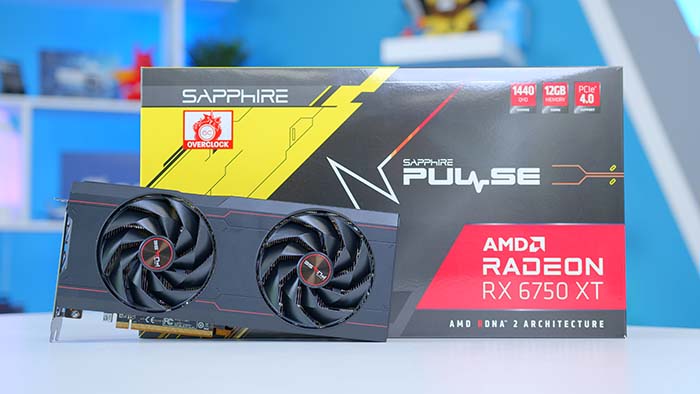 Best GPU Under $500: AMD Radeon RX 6750 XT
Whilst there are plenty of great options for GPUs at this price point, our clear winner is the RX 6750 XT. As arguably the best value GPU on the market full stop, the 6750 XT provides excellent gaming performance at 1080p and 1440p, all for a price well below $500.
Read our best AMD Radeon RX 6750 XT GPUs roundup, or Buy the AMD Radeon RX 6750 XT on Amazon