Introduction
Once you've finished assembling your PC build you'll need to install software to get your PC up and running. Some of the most important pieces of software you will need to install are your drivers. Choosing the right drivers, and understanding the importance of these, can be a tricky undertaking for any first time builder.
In this series of 'How To' articles we cover the ins and outs of putting together a PC, including hardware and software to make your building experience seamless. We'll be taking a look at what drivers are, where you can find them, and the important ones to get installed right away.
Suggested Article: How To Install Windows onto a New Gaming PC Build
What are Drivers?
Before we jump into the drivers that you should install, we should first cover what exactly a driver is. Quite simply, a driver is a piece of software that lets your operating system (Windows, Mac OS, or Linux) communicate with your device. Imagine you've plugged a USB keyboard into your PC, your PC won't be able to recognise the keyboard straight away, and as such you won't be able to type. Your operating system will automatically install a driver so that it can recognise the keyboard allowing you to type.
This essentially works the same way with all other devices. Your peripherals and hardware won't be recognised if you don't have drivers, so it is important that you keep them up to date, and get the right ones so your hardware works. Alternatively, if your hardware has some multi-functionality, i.e. your mouse has programmable DPI and RGB, you will often need drivers directly from the manufacturer, rather than the generic driver that your OS will install. If you want to get the most out of your components, installing the right drivers is one of the more pivotal things to do when putting your PC build together.
[adrotate banner="7″]
Installation Guide
Now we can jump right into the installation guide to help you get your drivers installed. Below are some general directions for where you should get your drivers from and the importance that they have. The drivers we recommend will ultimately be different for each user, and change based on the components you've used, but the core will remain similar. If you haven't managed to get your PC to boot into Windows yet, then we recommend taking a look at our How To Install Windows onto a New Gaming PC guide, which will make your experience easier. Once you've done that, come back here to get your drivers installed and ready to go.
Windows Update
The first area to look at is a Windows Update. The Windows operating system is constantly updating and any drivers needed for networking or Windows itself will be provided in an update. When you boot your PC for the first time, if you navigate to your settings, there should be a section called 'Windows Update'. We recommend going here first and foremost to get all of the necessary updates for Windows and any drivers that may have been missed through the Windows installation.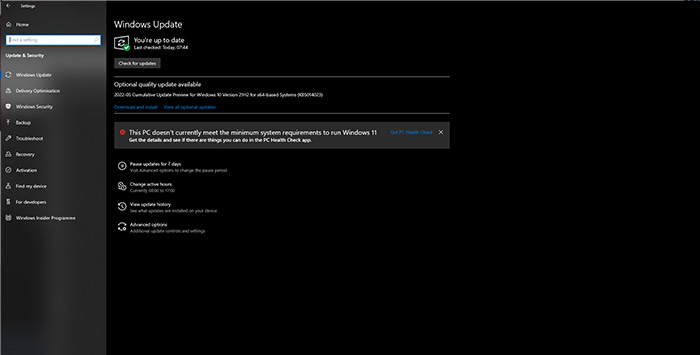 Often, the Windows installation media won't quite be aligned with the latest Windows version, making an update here a must. You will also benefit from the latest security patches and bug fixes to make sure your experience in the OS is primed to its best.
Motherboard Drivers
Your motherboard drivers are the ones which will have the most measurable impact. With motherboard hardware often far more specific than generic peripherals, like a keyboard and mouse, it is unlikely Windows will recognise many of the board's features.
For example, your motherboard may come with integrated WiFi. It is likely that you will need to install the latest drivers to get your WiFi to work, or for it to be running at the fastest possible speeds.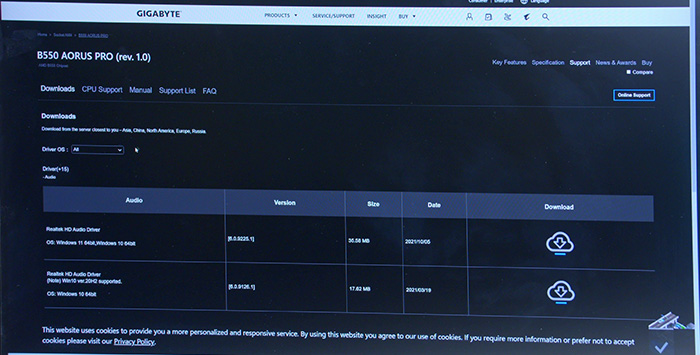 Pretty-much all motherboards with WiFi also feature Bluetooth, as it is powered by the same antennas. Bluetooth is only likely to be recognised following the installation of your Bluetooth drivers. This means many people have this functionality, but never actually know as they fail to install the right drivers. To find your motherboard drivers, we suggest typing in your motherboard name, for example that might be NZXT's N7 Z690 motherboard. Head to the official product page on the manufacturers website and click onto the 'support' or 'resources' page. There you will find all of the necessary drivers for your build.
GPU Drivers
Whenever you load into your operating system for the first time, it will install 'generic display drivers'. The purpose of these drivers is to get your graphics card working, but often not at the resolution or refresh rate you want. This is make sure the PC is at least somewhat usable, but will not provide an optimal experience. Although you could technically carry on using your PC with these generic drivers, we wouldn't recommend it as they won't be the latest for your GPU. This will not only could cause instability issues and low performance, but inconsistency as far as usability goes.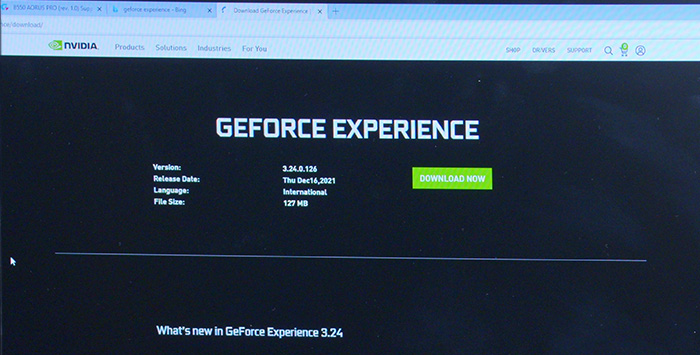 If you have an Nvidia graphics card you want to install an application called 'GeForce Experience'. You do need to create an account, which is a tad annoying, but it is worth it. Once you've signed up you can navigate to the drivers tab and get the latest display drivers installed. GeForce experience is fantastic, allowing you to automatically optimise your game settings and keeping drivers automatically up to date. Learn more about GeForce experience here.
If you're rocking an AMD GPU, you need to navigate on to AMD's website and download the 'AMD Software: Adrenalin Edition' application, which has all of the necessary drivers you'll need to get your GPU up to date. This software is similar to Nvidia's GeForce experience. The app is a little more complex to use than its Nvidia counterpart, but arguably comes with more features which is a good bonus.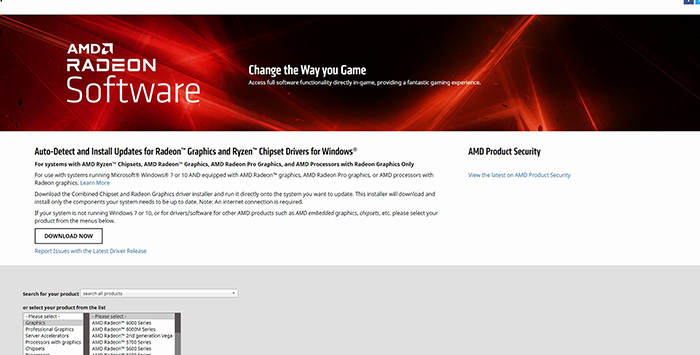 [adrotate banner="7″]
RGB Software
Although RGB software isn't a necessity, if you've got RGB peripherals, you want to make the most out of them. When it comes to RGB, there is a huge range of software available for you to customise your lighting on your accessories with most of the major brands having their own software suite available for free.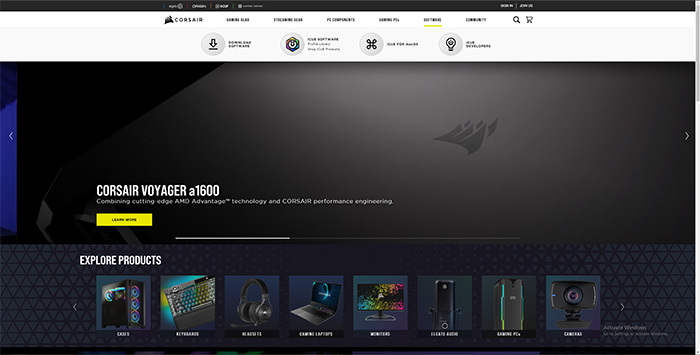 We've compiled a list of the most common RGB lighting software applications below.
Prominent RGB software utiliites.
Video