Introduction
With the launch of the RX 6650 XT now upon us, AMD has a new challenger to rival NVIDIA's RTX 3060. The release of the RX 6650 XT comes at an interesting time, whereby the recent upturn in the GPU market offers great potential for AMD. On the flip side, increasing whispers of the RTX 4000 series are becoming louder by the day – is this launch a knee-jerk reaction to this, or a solid new proposition for mid-range gamers? To find out we'll be reviewing this MSI Gaming X RX 6650XT, to see if this is a GPU worth considering!
AMD have announced that the RX 6650 XT will eventually replace its predecessor, the RX 6600 XT, once all of the existing stock is sold. It's a bold stance to take and one that could potentially cause issues. Whilst yes, this will undoubtedly close the existing gap between the RX 6600 XT and RTX 3060, it may simultaneously open up another. It could also be seen as somewhat of a cash grab, as while the 6650 XT is set to deliver better performance than the 6600 XT, it also comes in with a $399 MSRP, $20 higher than the 6600 XT's $379.
I'm also slightly concerned about just how long it will take production of this card to ramp up, and plenty of units to hit the sales channels. AMD will likely have covered this base, stockpiling plenty of the cards in the last few months, but availability is unlikely to be as good as the RTX 3060 or 3060Ti (unless of course, the card performs poorly, which would dampen demand).
Buy the MSI Gaming X RX 6650XT on:
Suggested Article: AMD Radeon RX 6650XT VS Nvidia RTX 3060
Architecture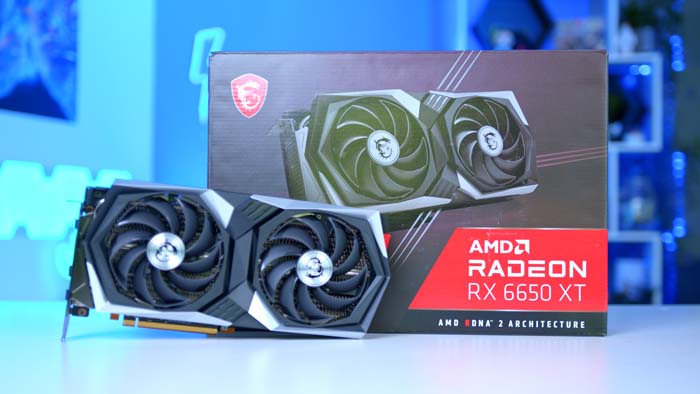 The 6650XT is another addition that uses AMD's RDNA 2 architecture. This architecture offers an enhanced compute unit, with a new visual pipeline that features Ray Accelerators. These Ray Accelerators provide competition to Nvidia's RT Cores that drive the forefront of Ray Tracing technology. This allows AMD to also offer real-time Ray Tracing support, and while the tech still has a way to go to catch Nvidia, great strides are being made. RDNA 2 also offers a 'massive bandwidth amplifier' in the form of the Infinity Cache. This cache allows fast data access, offering high performance metrics under load.
One of the major features to drive the gap between generational performance is AI resolution scalers. The point of these scalers is to boost the frames per second of games and increase fidelity. They also reduce the performance overhead of your GPU. FidelityFX Super Resolution (FSR) is AMD's addition to the market of software upscaling technology, competing with Nvidia's mature DLSS tech.
Continuing with the software-theme, a new feature introduced back in March this year is AMD Radeon Super Resolution (or RSR). Working similarly to FSR, RSR delivers 'near-native' resolution, better image quality and high-quality edges. The kicker is that it works across games that do not have native FSR support. For the masses that want better performance, high resolution gaming – RSR provides this. The caveat is needing a Radeon RX 5000 series GPU or above. This is a little unfortunate, but understandable given some of the hardware requirements of the tech. It is the same story with Nvidia, who don't offer Ray Tracing or DLSS support on 10-series cards or older.
Moving away from software solutions, another welcome feature is the usage of AMD's Smart Access Memory. Users that own Ryzen 5000 and select 3000 series processors can unlock extra performance with Smart Access Memory (SAM). Conventional Windows systems that use Base Address Registers (BAR) limit the memory space that can be used with GPUs. SAM removes this bottleneck so that your CPU can fully access the GPU memory. For context, the 6650XT utilising SAM can outperform Nvidia's RTX 3060 on average. It is able to hit higher FPS in numerous triple A titles at 1080p max settings and a welcome addition that AMD can offer given their strong presence in both the CPU and GPU markets.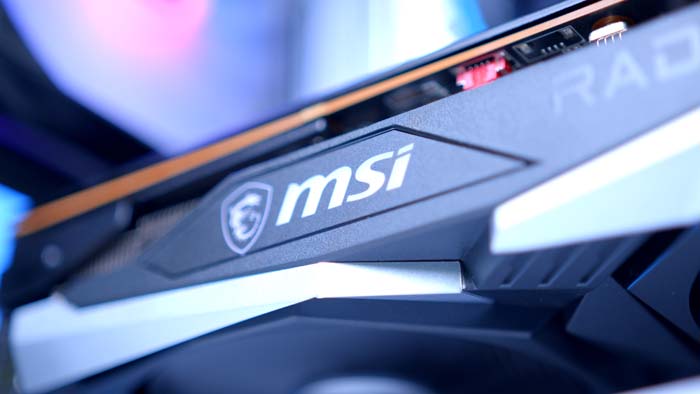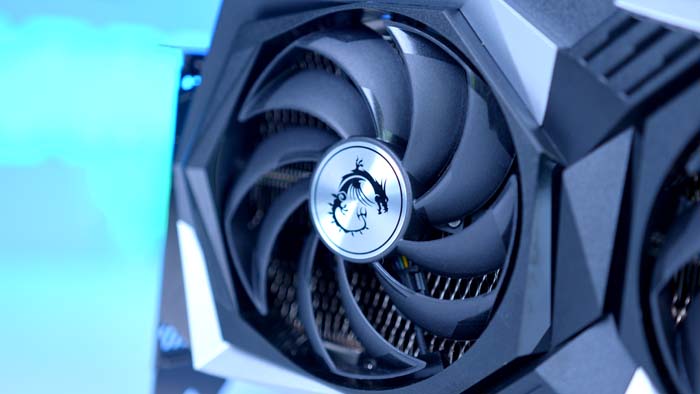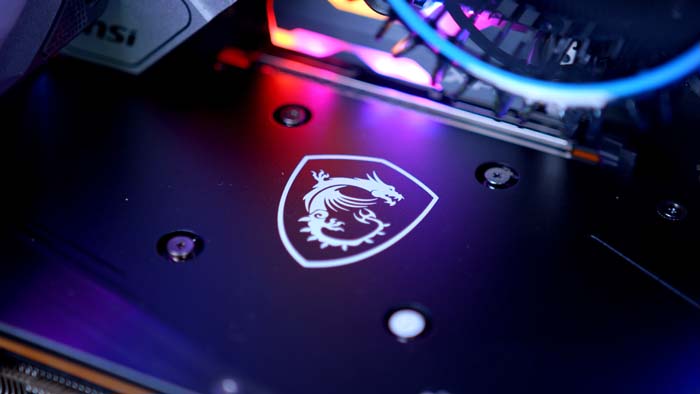 MSI's RX 6650 XT comes with a good amount of GDDR6 memory, sporting 8GB in total. This is less than the Nvidia RTX 3060, which boasts 12GB, but level with the RTX 3060Ti. We're starting to see a shift towards budget and mid-range cards having around 8GB of video memory, something which is becoming increasingly necessary. Other launches, such as the recent RX 6500 XT, flopped despite their great potential, due to inadequate VRAM specs. It is vital for graphics cards to have a decent amount of video memory.
The MSI RX 6650XT Gaming X also features quite a hefty boost clock of up to 2694MHz – around a 1000MHz gap compared to Nvidia's 3060Ti. These are very solid specs on paper, so it is no surprise to see AMD's newest card provide some performance gains over the RTX 3060, though more on this later.
The 6650XT fits well into the 6000 XT line-up and has some nice specifications, compared against the bigger, more powerful cards in this series. Currently we only have the MSI Gaming X variant in the office, but it will be nice to see what other AIC partners in due course.
Design
MSI's Gaming X 6650XT offers a rather simplistic, but fresh looking design. The black and grey doesn't bring much to the table to look at, but it is refreshing to see a card not coated in RGB. A lot of budget components tend to 'cheap out' on design in order to save costs, but MSI seems to have factored the look of the card which is a nice bonus.
Overall the aesthetic will fit in quite nicely with a build that is going for a darker colour scheme. Other than that, the card looks nice. It isn't flashy, or overboard on RGB options, which I respect MSI for. This card focuses primarily on the performance aspect.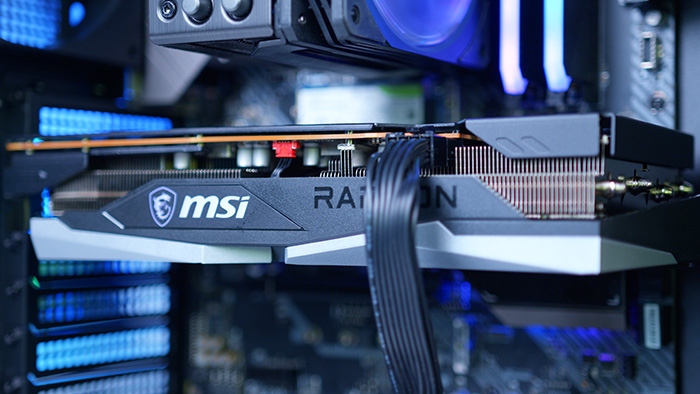 MSI does offer multiple variations like the SUPRIM, VENTUS, and MECH cards. These cards are definitely different in terms of their design approaches, and because of this – varying price tags. We must remember as well that the 6650XT is the lower performing of the new models being released and is therefore geared towards a budget market. MSI could opt to add more flashy features, but the gain would just be a more expensive graphics card.
The card looks nice. It isn't flashy, or overboard on RGB options, which I respect MSI for. This card focuses primarily on the performance aspect.
Major Competitors
As we all know, the graphics card market is currently in a duopoly state whereby two major companies dominate the sales of a particular item. In this instance Nvidia and AMD currently own the duopoly for GPUs. Nvidia has been surging forward for quite a while with the release of their 3000 series cards. Combined with the release of DLSS, Nvidia has really been ticking all of the boxes with graphics cards.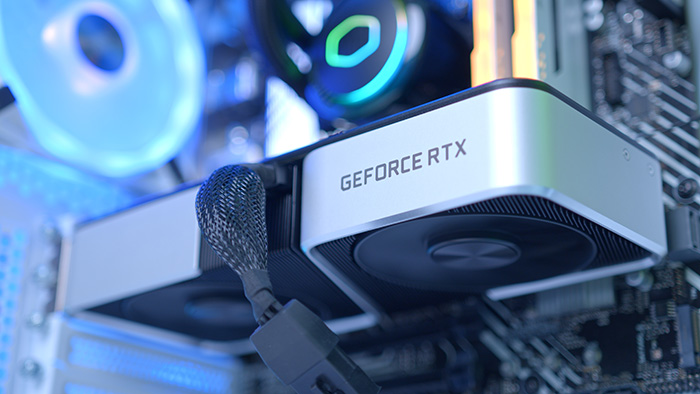 However, with the release of AMD's newest cards, team Red are not far behind. The 6650 XT tends to outperform the RTX 3060 in every title, plugging the gap where the older 6600 XT failed, though still falls short to the RTX 3060Ti in pretty much every title.
The decision as to whether this card will actually be worth it all depends on the price point it can be found for. If this is really a sub $400 card, then it is definitely worth considering. If it comes in above that mark, and aligns with Nvidia's RTX 3060Ti, then that is evidently the better bet.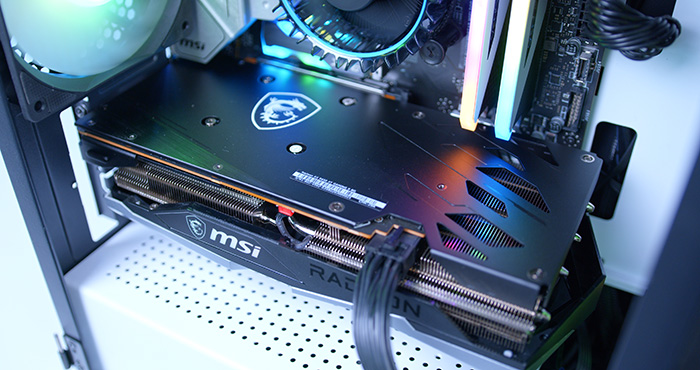 Alternative GPUs
| | |
| --- | --- |
| AMD Cards | Nvidia Cards |
| Radeon 6700XT | RTX 3060Ti |
| Radeon 6600XT | RTX 3060 |
| Radeon 6500 XT | RTX 3050 |
Table of Alternative GPUs
Performance
Now, the most important part of any component review. The performance.
The question we're looking to answer is, do AMD's new cards provide a performance boost that big enough to be concerned about? The not-so simple answer – yes and no. The benchmarks we've provided below will cover this in more detail, however the takeaway from our benchmarking shows that this card is a decent competitor that sits between Nvidia's RTX 3060 and RTX 3060Ti. Benchmarks will differ dependent on the other components you use in your system, but in the build we used a Ryzen CPU, helping to unlock better bandwidth with AMD's Smart Access Memory.
Benchmarks
[smartslider3 slider="45″]
The performance gains from the 6650 XT (over the 6600XT predecessor) are evident in our testing of Apex Legends, Fortnite, Forza Horizon 5, Battlefield 2042 and more. My only conflict is the fact that the 6650 XT now comes in at the same price point, on paper, as the RTX 3060Ti and costs a little more than the 6600 XT. In a market where buyers have been longing to return to MSRP prices, bumping up the price of a GPU tier seems a little bit of a backwards step.
In addition to our benchmark graphs, below we've provided a couple of videos that show off some gameplay footage using the 6650XT. All of the titles that we benchmark are uploaded to our very own YouTube channel 'Benched by GeekaWhat!'. Here you can find a range of benchmarking videos that show off some of the newest and popular gaming titles with different GPUs to show off their performance. The games below are Halo Infinite and Valorant at 1080p High settings. We've also provided a graph that will give you some more context as to where the 6650XT sits in the market versus other major competitors.
Halo Infinite
MSI's Gaming X 6650XT kicks off the benchmarking with a great start! Throughout the gameplay we can see some minor changes in FPS. The 6650XT holds a relatively consistent framerate of around 100-120FPS. This performance is very consistent, and there doesn't seem to be any dips below the 100FPS mark which is very strong overall. This stayed the same throughout, even in areas that have larger performance overhead with particle effects and explosions.
Valorant
The 6650XT also held its own when it came to Valorant. In the gameplay, the frames per second tend to stay around the 300 mark, sometimes hitting close to 400 and above. There were a few times in areas with a large amount of people that the frames did dip below 300FPS, but would then surge back up again. To summarise, its awesome to see consistent performance metrics in a major Esports title- where the minimal frame dips and maximised headshots are important.
---
Conclusion
MSI Gaming X 6650XT
Features

Design

Performance

Value For Money
Summary
AMD's newest cards are a welcome push forward in the market, but with this 6650 XT also boasting a price bump. We are a little disappointed. Although the MSI Gaming X version of the card isn't particularly special to look at, it is a solid card which does its job of cooling and allowing high clock speeds well. This card is a step in the right direction for AMD, but you'll pay for this step forward with the RX 6650 XT. If you can buy it for under $400 it's a good deal, but only time will tell.
Pros
✅ Has the potential to be affordable
✅ Great 1080p performance
✅ Fills the void between the RTX 3060 and RTX 3060Ti
Cons
❌ Simplistic design
❌ Not able to outperform the 3060Ti
❌ Could take time for production to ramp and the sales channel to saturate with stock