Suggested Article: Best GPUs to Buy for Gaming in 2022!
Main Components
Budget Peripheral Options
Picking out peripherals for any build can be somewhat complicated, especially when trying to find one you like within a comfortable price range. This build has more of a budget focus so we've tried to limit ourselves to finding great options, but without breaking the bank. As this is one of the first build we're doing featuring MSI's Gaming X 6650XT we decided to pick some of our favourite budget peripherals that MSI provide. MSI have a range of other peripherals but their lower priced alternatives are awesome when it comes to performance and aesthetic!
Benchmarks
We always strive to give you more of a concrete idea of the performance that components offer when we do a build, and the best way to do this is with benchmarks. We've looked at the MSI Gaming X 6650XT in plenty of detail in our review with full coverage of benchmarks and graphs that give you more of a concrete idea of where this card sits amongst its competitors. Before you check out that review, have a look at the graph we've supplied below from our YouTube channel- 'Benched'. This channel houses all of our benchmarks from some of the biggest titles available.
[smartslider3 slider="45″]
[adrotate banner="7″]
Gallery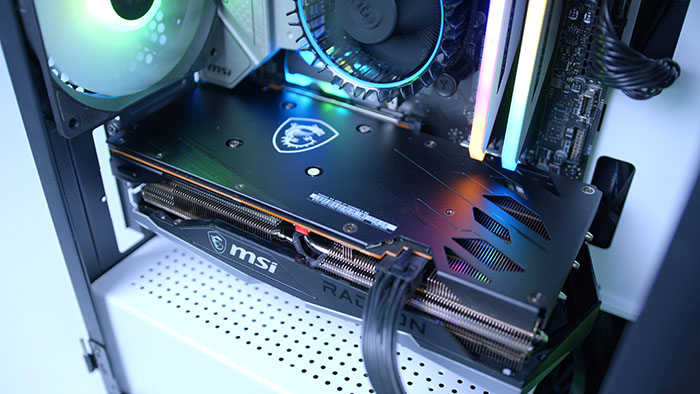 Video