Introduction
Might that be up there with one of the most pumped up headlines I have written to date? Certainly. Do I believe we could be heading into a new era of fierce CPU battle? Absolutely. With AMD and Intel both seemingly on the cusp of releasing new processors, I can't help but feel like the CPU war is only really getting started.
With both manufacturers set to provide widespread PCI-E Generation 5 support, DDR5 memory support and the highest clock speeds we have ever seen, never before have the manufacturers looked so closely aligned, in products and competition.
Suggested Article: AMD X670E VS X670 Motherboards – Key Differences & What To Expect
The Ryzen Series Victory?!
In the last 5 years, the pendulum has swung from Intel to AMD and back again several times. AMD's initial Ryzen 1000 line-up brought real competition to the market, but Intel remained the true winners when it came to gaming performance, with better IPC metrics.
Ryzen 2000 pushed AMD further ahead, but only was it Ryzen 3000 where AMD really went for the jugular to steal Intel's processor crown. In typical Intel fashion, they hit back with force, and while AMD remained the gamers favourite in many respects, Intel again topped the pure performance (and sales) charts.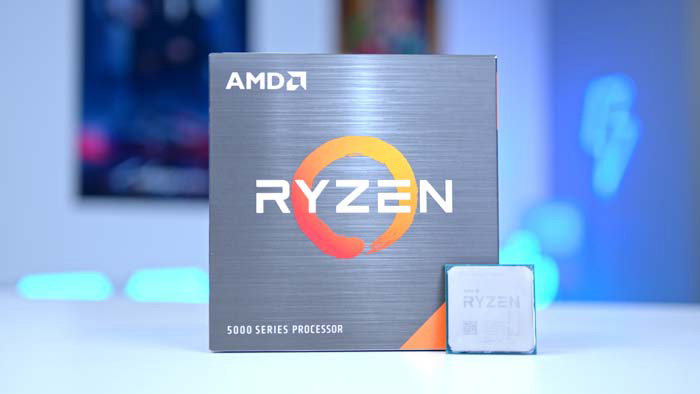 The CPU battle really intensified with the launch of AMD Ryzen 5000, where AMD looked to finally put Intel to bed on performance, and hold the crown for a little longer… and that's exactly what happened. The Ryzen 5000 line-up was AMD's best in over 20 years, providing market leading single-core and multi-core performance at efficient TDPs and attractive price points. The Ryzen 9 5900X and 5950X staved off any competition from Intel, as AMD looked to level up the capabilities of a mainstream consumer processor.
Everything from the mid-range to the high-end was catered for, with the Ryzen 5 5600X processor delivering unbeatable performance for a small price premium over it's Ryzen 5 3600X predecessor and staving off the humble Core i5. Ryzen 5000 came at a time where software optimisation too was starting to fall squarely in the favour of Team-Red. Games were better optimised than ever for AMD chips, and Intel's answer, in the form of 11th gen just seven months later, fell utterly flat. AMD, the king of the CPU market once more?
Intel's Answer
Yes, but not exactly for long. Just a few months later, in the final quarter of 2021, Intel dropped 12th gen. This was an architecture they hoped would put them back into the favour of consumers, but media and the general gaming public were sceptical. The skepticism was short lived, with Intel's 12th gen architecture quickly placing them firmly back in the driving seat.
AMD tried to answer back with the launch of new X3D processors, and while they debuted impressive tech, they weren't strong enough to bridge the CPU gap and place AMD ahead once more.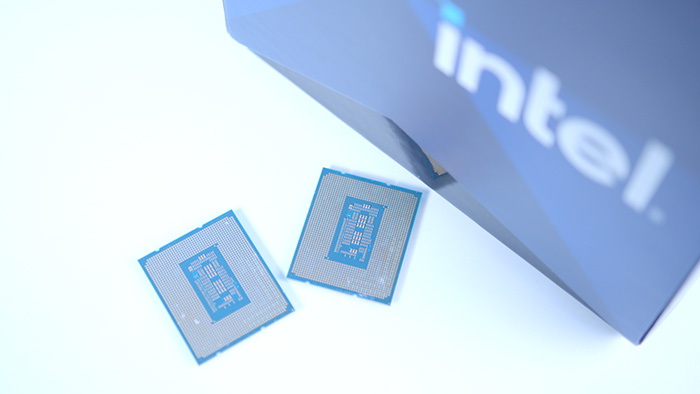 This back and forth battle has been exciting, if a little brain frying to recount! It has felt as though the crown has swapped heads so many times, and never really stays on one side of the divide for more than 12 months. This is absolutely great for consumers, and the advancement of technology as a whole. With the technology from desktop designs filtering down to laptop and mobile use-cases, everyone benefits from the flaming-hot CPU war that the last 5 years or so has delivered.
The Impending Launch of Next Gen CPUs
This year, things are set to be a little different though. Never before have we had CPU launches be rumoured to coincide in such a narrow window, with the two CPU giants set to go head-to-head before the end of the year. AMD has already announced the release of their Ryzen 7000 designs, with a retail launch of the 27th of September. This launch will bring a Ryzen 5, Ryzen 7 and two Ryzen 9 SKUs to market.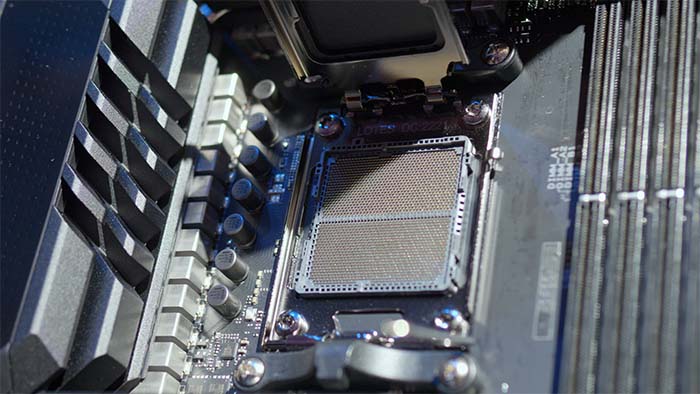 The Ryzen 9 7950X, the direct replacement for the legendary 5950X, boasts a whopping 16 cores and 32 threads, while the Ryzen 9 7900X brings 4 less cores, and 8 less threads, for around a price point $150 lower. The Ryzen 5 and 7 chips look a little less exciting on core count, but clock speeds look to be pretty high which is crucial for the gaming side of the equation.
At the same time, rumours have been hotting up of an Intel CPU launch before the end of the year. If Intel have one advantage over AMD, it is their year or so of experience with DDR5 memory, PCI-E Generation 5 and the shrunk node on which the chips are developed. That could allow Intel to bring a 13th gen offering stronger than what AMD has to offer with Ryzen 7000, but could also point to a more incremental, and smaller, performance jump.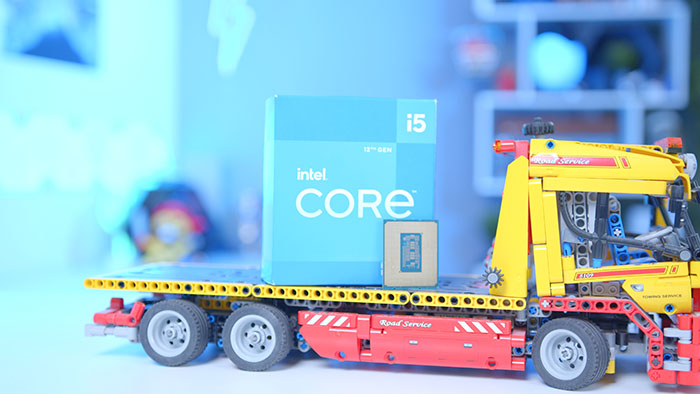 The Market's Current State
All of this comes at a time where the PC building market is a little flat, and purchasing is, on the whole, heavily down. Whether this is down to consumers holding off for new product launches, the impact of inflation, or the global cost of living crisis, is yet to be determined. In reality, the cause of market contraction is likely a combination of all three.
This contracted market is likely to force AMD and Intel to compete harder than ever on price, in a bid to capture as much of the market as possible – once again something that is only a good thing for consumers. It also comes at a time where manufacturers have worked hard to scale up production following the great Silicon Shortages of 2020 and 2021. With supply slated to be higher than ever, things are really starting to hot up, aren't they?
Closing Thoughts
Whatever AMD and Intel bring to market later this year (or even early next year) is likely to stave the fire of the PC building market, and is set to coincide with new GPUs from both Nvidia and AMD. Never before have we seen so many product launches coincide with one and other, and such a competitive Intel and AMD go head-to-head at once. Who said the PC building industry was boring? Not me!