Introduction
The motherboard market has a myriad of options for builders, making the buying process a confusing one for many first time builders. Trying to weigh up part numbers, compatibility and price points is a daunting endeavour, that makes finding a board that matches your requirements particularly difficult.
Here at GeekaWhat one of our philosophies is making PC building as accessible as possible, to as many people as possible – something the B660 chipset, the focus of this article, does very well. B660 is one of Intel's budget-oriented chipset designs that allows you to use the latest 12th Gen CPUs in more budget conscious builds. We're a big fan of this chipset and the features it offers. Today, we've put together a list of our Top 10 B660 motherboards that you should consider for your Intel 12th gen system. We will also be covering off the most important features you should keep an eye out for when considering which board to buy.
Suggested Article: Z690 VS B660 Motherboards – What are the Key Differences?
Our Top Picks At A Glance
Keep reading for a more in-depth coverage of each motherboard in this roundup!
What is a Motherboard?
Before we start evaluating the kind of features you should look out for, we should briefly look at the reason you need a motherboard and what they do. We have also covered this in a fair bit of depth in our guide of the Best Z690 Motherboards to Buy in 2022.
A motherboard essentially is the lowest layer of your system physically. Your motherboard connects all of the individual components together, which include, graphics cards, the CPU, RAM, and storage mediums like SSDs. Ultimately, these components cannot interface with one another and communicate if there is no motherboard.
In addition to this, a motherboard will also have some form of power delivery for your parts. The power delivery usually comes in the form of a 24-pin connector to power the motherboard, and an 8-pin connector for the CPU. There can be extra connectors for additional power delivery, but this will depend on the manufacturer and price-point of the board. All motherboards will also contain some software known as the BIOS, standing for Basic Input Output Software. You'll use this to configure your memory speeds, storage options, CPU clock speeds and just about everything else in-between!
Fundamentally, if you don't have a motherboard your PC won't power on, and you won't be able to connect your components to anything. The motherboard is pretty much your main starting point!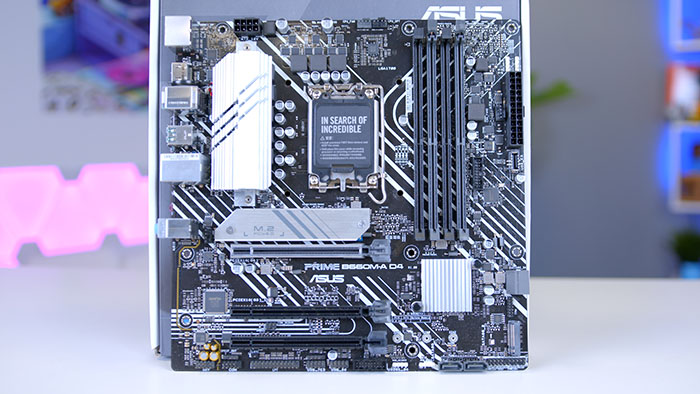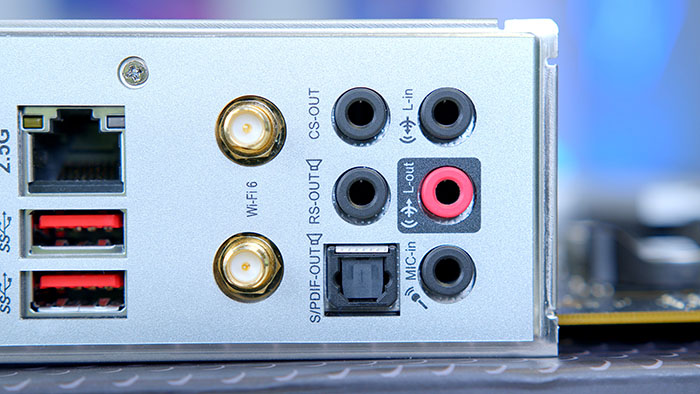 The B660 Chipset
The B660 chipset is one of the new additions that arrived with Intel's 12th Gen Intel Core processors. Of all of the chipsets currently available, B660 is geared towards budget-oriented builds. This makes it a brilliant choice for those being more price-conscious, or consumers that are possibly making an entry into the PC building world. The processors that fit these boards use the LGA1700 socket and the Intel Alder Lake architecture. We've covered the key differences between the B660 and Z690 chipsets in more depth, but we'll look at them briefly here.
The Differences
There are two major differences between B660 boards and the other available chipsets – Z690, and H670. The first is that CPU overclocking is only available on Z690 boards. Getting those few extra Hertz can be a few points of difference in 3D Mark's TimeSpy. So if you're looking for the ability to overclock on a B660 board, you may want to reconsider.
The second difference is the quantity of features available on B660 boards. Other than overclocking support, all of the new features that come with Intel 12th Generation processors are available to you. These include PCI Express 5.0 Lanes, Gen 4 M.2 SSD Support, DDR5 memory support, and more. A high-end Z690 board may support up to 4 or 5 Gen 4 M.2 SSDs, but a B660 board at max will have around 2 or 3. This is because of the bandwidth available on lower-end chipsets like B660, it means manufactures have to be selective in which features they incorporate. Realistically, most users will not need 5 Gen 4 M.2 SSDs. However, having the ability to expand your storage options with the latest and greatest SSDs (like the FireCuda 530) is a nice option.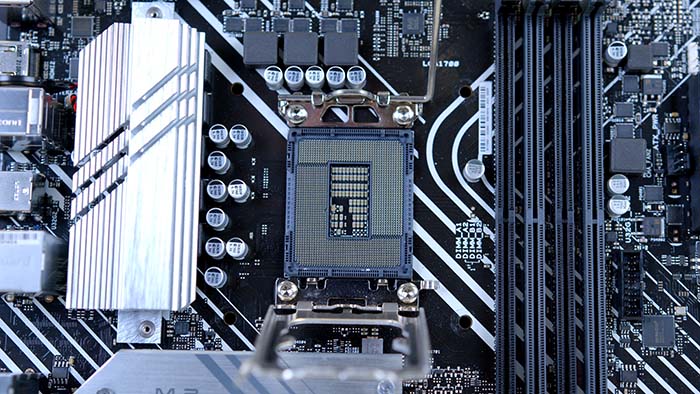 On the other hand, as much as having more options in terms of features is nice, B660 boards still remain an incredible choice for budget gaming. You get access to all of the primary features that make Intel's newest processors so good, but without making your bank account wince too hard.
Motherboard Compatibility
One of the points that can be confusing to a first-time builder will be compatibility issues. When picking out a motherboard it is important that you make sure the processor you've picked out is supported by the motherboard. For example, B660 motherboards work with Intel's 12th generation CPUs, but B550 boards do not work with the 12th generation line-up and instead are compatible with Intel 11th Gen CPUs.
Your ability to choose a motherboard will differ due to many factors, but one of the main reasons is the CPU support. Older and newer CPUs will have different architectures that aren't supported by motherboards that were brought out before or after that generation. Alternatively, different CPUs will have a different socket shape. Currently the latest for Intel is the LGA1700 socket, but the previous generation was the LGA1200 socket. This means that an 11th Gen Intel CPU simply would not fit into a 12th generation socket, let alone be compatible!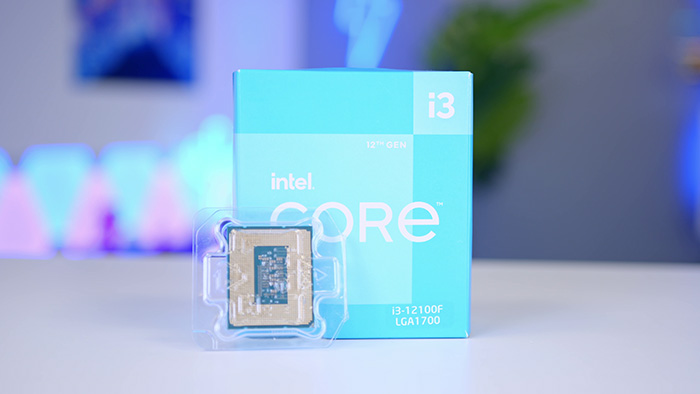 Chipsets
With every new generation of processors, a range of chipsets is made available for manufacturers to create different motherboards. These chipsets have different features available and these are important considerations when picking out a motherboard. The biggest downside to choosing alternative chipsets, over the main Z690 range, is the lack of features. On B660 boards, you're restricted to a small amount of PCI-E 5.0 lanes, which are only available in the x16 format. This means a motherboard manufacture, like MSI or ASUS, can only add in one PCI-E 5.0 slot. By contrast, Z690 boards are able to use two PCI-E 5.0 slots in up-to an x8 configuration.
The H610 chipset unfortunately does not support many of the next gen features available, like memory overclocking, PCI-E 4.0 lanes, and even features like RAID Support, or USB 3.2 Gen 2×2 ports. All of these new features will likely change your outlook on which motherboard you decide to buy, and should be one of the monumental ideas before choosing.
| | |
| --- | --- |
| CPU Range | Compatible Chipset |
| Intel 12th Gen CPUs | Z690, H670, B660, H610 |
| Intel 11th Gen CPUs | Z590, H570, B560, H510 |
| Intel 10th Gen CPUs | Z590, H570, B560, H510 |
How Much Does a Motherboard Cost?
We've established that picking features on a motherboard should be at the front of your components choice. However, you will want to factor in your budget before any of this, because this will determine what chipset you should probably pick, and by proxy, the features you have access to. The table below is a rough guide on pricing expected with different levels of motherboards.
| | |
| --- | --- |
| Motherboard Level | Cost Estimation |
| Budget | $60 – $150 |
| Mid-Range | $150 – $300 |
| High-End | $300 & above |
Table of Motherboard Budgets
These prices are a rough estimate based on US prices, and may change based on country. Price may also change subject to availability.
Where Do B660 Boards Sit?
So, where do B660 boards stand in terms of price? Usually, these board sit between the $90 and $170 price points, but some high end options do exceed $200. The sweet spot for us is around the $150 region, because beyond this, it is likely you are spending more on your motherboard than your CPU a – big no for budget builds. As a general rule of thumb for Intel CPUs, 'B' boards will be the cheaper alternative to 'Z' series boards.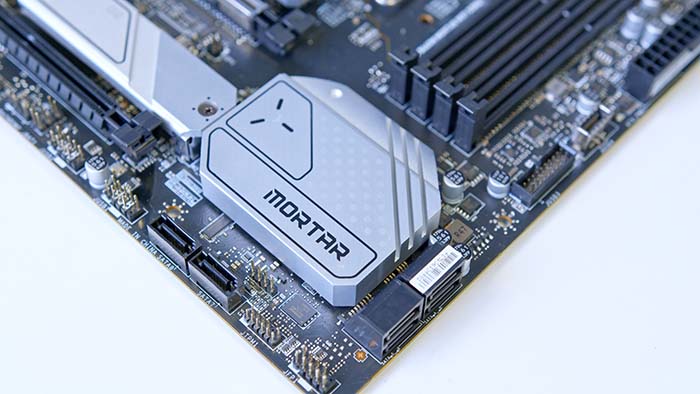 One thing to note is that just because B660 boards will appeal more to a budget market, that doesn't mean they don't create high-end boards. Some of the boards we have recommended below feature DDR5 boards that are currently some of the most expensive options. But these DDR5 boards will be a cheaper alternative to high-end Z690 boards, showing that B660 offers fair competition to Z690 motherboards. There undoubtedly becomes a point where a low-end Z690 board is a better choice than a high-end B660 one, and for us this is around the $200 mark.
Features to Look For
Once you've figured out what your budget is, you should take a look at the specific features you want from your motherboard. Your chipset determines how many features you have, but manufacturers will specify how much and what you have on the motherboard specifications page (i.e. number of USBs, M.2 slots etc). The B660 chipset has less overall because of its budget design philosophy. Below we've put together a list of the best features and specifications to look for when buying a motherboard.
1. PCI-E 4.0 and 5.0
The newest PCI-E 4.0 SSDs are an incredible addition to the market and are currently some of the fastest storage options available. If you're wanting incredibly fast read and write speeds, it is worth investing in Gen 4 M.2 SSDs. With B660 boards, you may have to spend a little bit extra in order to get a board that supports more than one drive, though most options include at least one, fast SSD slot.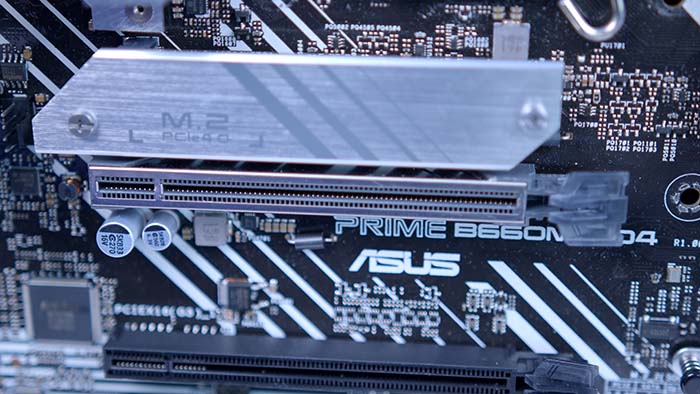 Once the rumoured RTX 4000 series is released, high-end users will be scrambling for motherboard with support for PCI-E 5.0. B660 boards can support up-to one PCI-E 5.0 slot, so if you want to future-proof your build, check which boards support PCI-E Gen 5.0.
2. DDR5 Memory Support
As much as the B660 chipset does support DDR5 memory, you will have to search around for some DDR5 options on this chipset. DDR5 memory sticks are relatively expensive which is why lots of manufacturers have opted to leave it out on their B660 designs. We would recommend sticking with DDR4 for any system under $1500.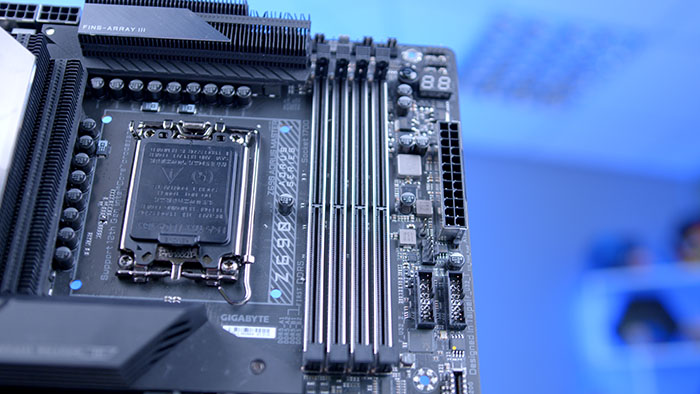 3. DIMM Slots
Whether you're playing Minecraft at full settings, or you're running more than 5 Chrome tabs, you need plenty of RAM! Motherboards come in different sizes, and budget boards may not opt to have 4 DIMM slots. If your board is DDR4, you are limited to 16GB sticks, so if you only have 2 DIMM slots, then you can only have a max of 32GB. While 32GB will be fine for most people, we recommend keeping upgrade paths open wherever possible.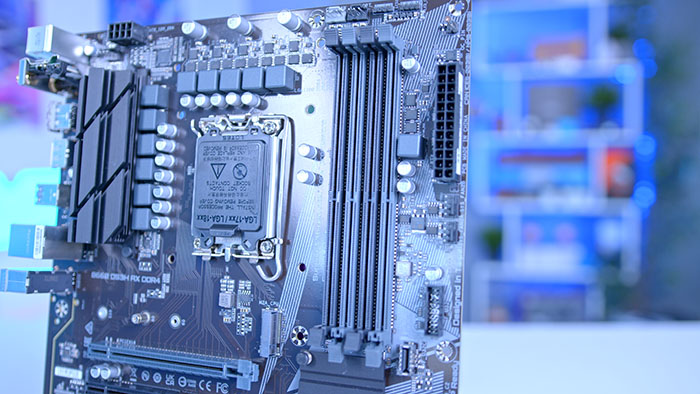 4. Front and Rear IO
One of the main caveats to the B660 chipset is that they support less connections and ports overall. However, as you can see by the picture on the right (or below), some boards don't let this be too much of a constraining factor.
Internal IO is a similar instance, whereby the budget options may provide less headers and connections, but this will differ. You will still have HD Audio, USB 3.0 headers, and options for RGB and cooling, but you'll want to check the amount before buying! Pretty much all boards also incorporate USB C or USB 3 Gen 2 – check before buying to save a nasty surprise.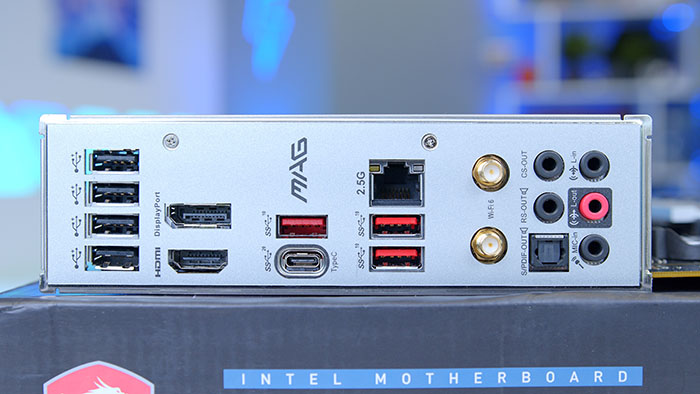 5. WiFi and Ethernet
One of the features we love to see is support for WiFi and Ethernet. It is important to remember most budget boards tend not to have integrated WiFi. Boards which do include this will often have an 'AX' or 'WiFi' designation in the name, such as this great budget option, the Gigabyte DS3H AX.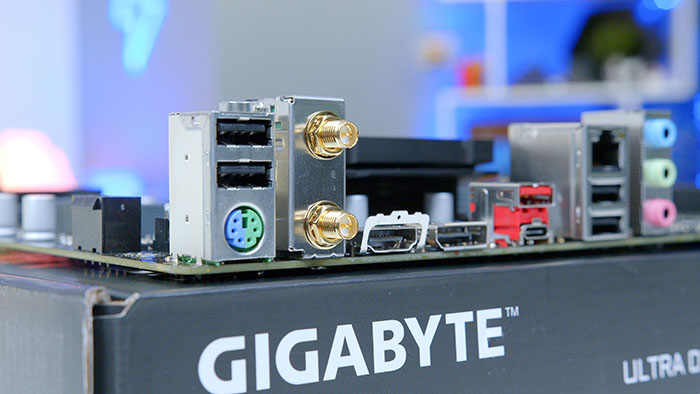 All motherboards will have some form of Ethernet, with the low-end boards coming equipped with Gigabit LAN. Higher end B660 boards may include faster LAN speeds like 2.5Gbps, while Z690 options may include 5Gbps and even 10Gbps connections. If you want to make use of a fast internet connection, check your board supports faster LAN speeds.
6. Integrated IO Shield
Personally, the inclusion of an integrated IO shield is a deal-breaker when choosing a motherboard. It is annoying having to fit an IO shield, and you'll often spend more time trying to get the shield to click into place than you will spend putting together your motherboard assembly. There's plenty of boards which include them, and we view those more favourably to ones which don't.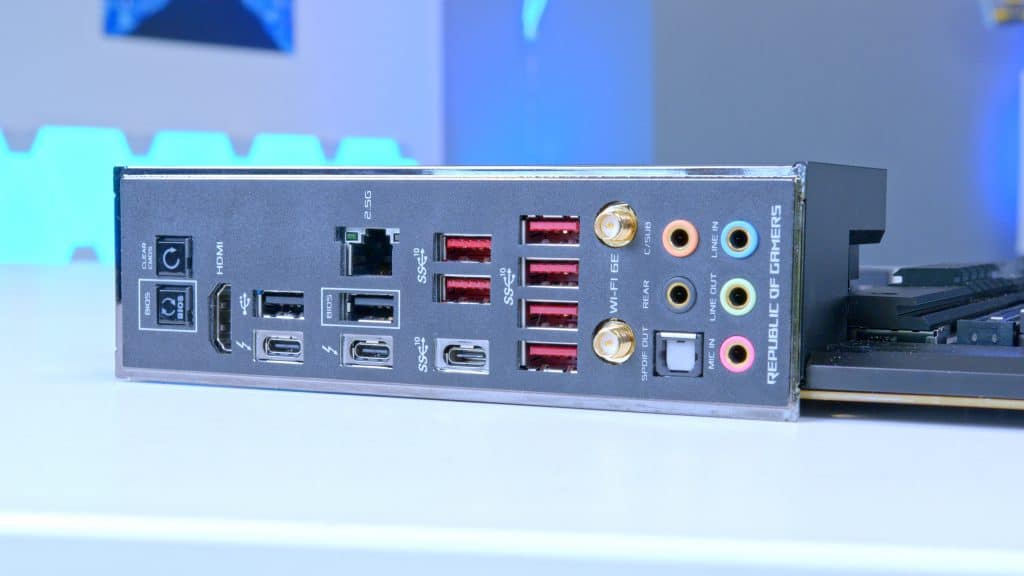 7. Other Features
Other features often come down to personal preference, and small quality of life options that makes building a system easier. One of these features could be the colour scheme you're going for in your build, or whether the overall design fits with what you after.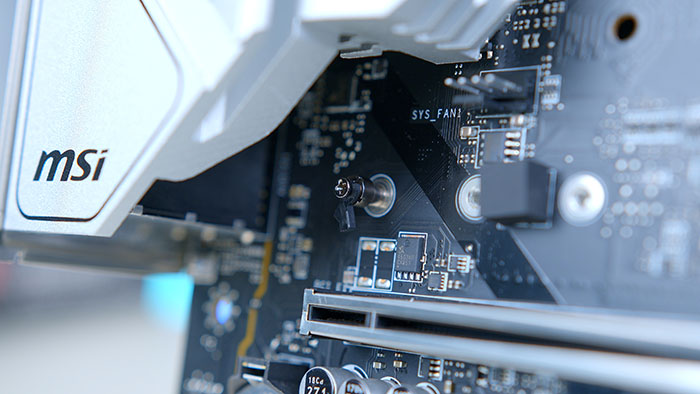 Other additions to look for include tool-less installation capability for components like M.2 SSDs and BIOS features like BIOS Flashback and CMOS reset. QLED displays are also worth considering for debugging, while physical power and reset switches on your board help to test the system before its in a case.
Form Factor (What is Best for You?)
Form factor is the physical size of your motherboard. You will need to know your form factor when picking out a case, because different cases support different form factors. The four consumer sizes of motherboards are: E-ATX, ATX, microATX, and Mini-ITX. E-ATX is currently the largest size, and you will rarely find motherboards in the E-ATX form factor. You also need to be aware that many cases (unless they are Full-Tower) may not support E-ATX boards. Mini-ITX is the smallest currently available. Users that have Mini-ITX boards may be opting for a portable build as they are much smaller and lighter than other motherboards, but can still come packed with features.
The form factor will determine two things. The size of your board, and the amount of features. ATX, and microATX are the most widely supported in terms of case designs. You can get cases that support E-ATX and Mini-ITX, but these may be specialised, or could be quite expensive. It is always worth knowing your form factor so you can check out case clearance, and standoff support.
The physical size and the features mostly go hand-in-hand, with the smaller the board is determining how many features you have. For example, a Mini-ITX will likely only have 1 PCI-E slot, and probably 2 DIMM slots. Because the board is quite literally smaller, manufacturers have to cram in as much as they can on a smaller PCB. This is a factor which can also make these boards quite expensive.
Major Motherboard Manufacturers
Large motherboard manufacturers include MSI, ASRock, Gigabyte, and ASUS. There isn't particularly one player larger than the others, though ASUS and MSI tend to lead the pack as far as units sold go. All of these manufacturers offer an array of boards that appeal to varying consumers from budget boards, to high-end, and from gaming to workstations.
There is plenty of variety and ultimately picking out a brand will be down to preference. You might want a simple to use BIOS (to which we would recommend MSI or Gigabyte), or you might want a beautiful looking motherboard (and we would say ASUS or MSI are good choices for this). A good approach to picking out a motherboard brand is just see what looks nice, and see what you prefer. At GeekaWhat we've done plenty of motherboard reviews that should help you choose!
Our Recommendations
We understand and appreciate that it can be very difficult to pick out a motherboard that offers the best price to performance margins. With this in mind, we've created a list of our recommendations that we think offer some varied choice for budget, aesthetic and features!
Top 10 B660 Motherboards
1. Gigabyte B660 DS3H AX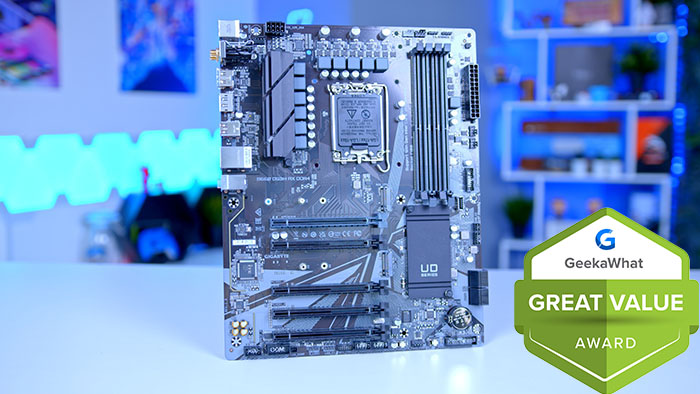 One of the reviews we've written for B660 boards is the Gigabyte's DS3H AX motherboard. We've spoken about this board in a fair bit of depth, but in short, it is a fantastic budget option. It takes a relatively simplistic style, but one of its main selling points is support for integrated WiFi. This is one of the few boards that has WiFi antennas minimising cable management for Ethernet.
Buy the Gigabyte B660 DS3H AX on:
---
2. ASUS Prime B660M-A D4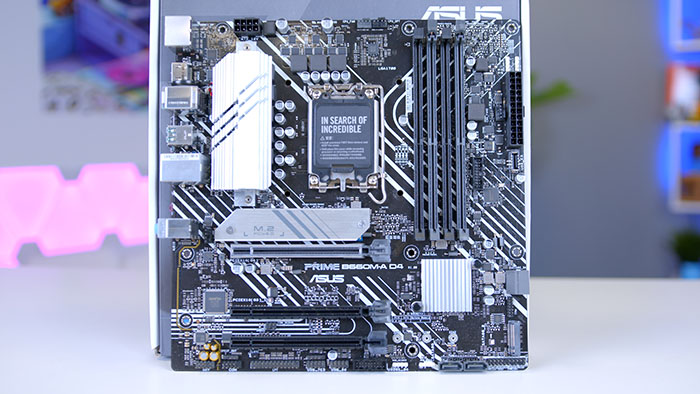 The ASUS Prime B660M-A is another motherboard that we've looked at and assessed the core features. Not too dissimilar from the B660 DS3H, the overall style of the board is relatively simple with less heatsinks and more of the PCB protruding through. The ASUS Prime B660M-A unfortunately does not come with integrated WiFi, but instead you get access to dual Gen 4 M.2 slots for the latest SSDs.
Buy the ASUS Prime B660M-A D4 on:
---
3. MSI Pro B660M-E DDR4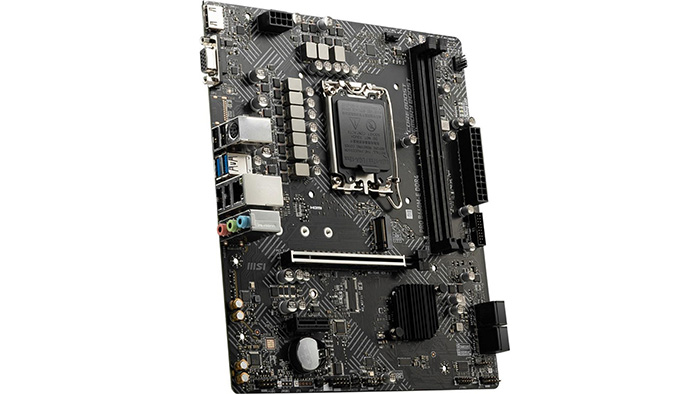 Despite the MSI Pro B660M-E being more of a budget board, the PCB actually looks really cool! Instead of tinges of different colours, you get a fully black board with some patterns that really make it stand out. This board supports up to 4600MHz RAM, and has support for the latest Gen4 super fast SSDs. It also features some nice Rear IO options, and quality of life additions like MSI's EZ Debug LED. Overall a great board at a cost effective price.
Buy the MSI Pro B660M-E on:
---
4. MSI MAG B660M Mortar WiFi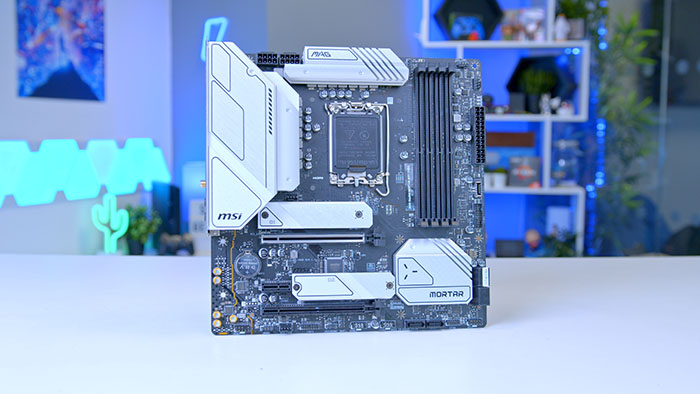 The B660M Mortar is part of MSI's MAG range of motherboards. This Micro-ATX board features a wide variety of IO, storage expansion, and connectivity. On top of this, the MAG boards often bring an elegant look to the table. With this motherboard sporting an integrated Rear IO shield and onboard WiFi. The white extended heatsink design also offers an alternative design approach for different colour schemes.
Buy the MSI MAG B660M Mortar on:
---
5. ASRock B660 Steel Legend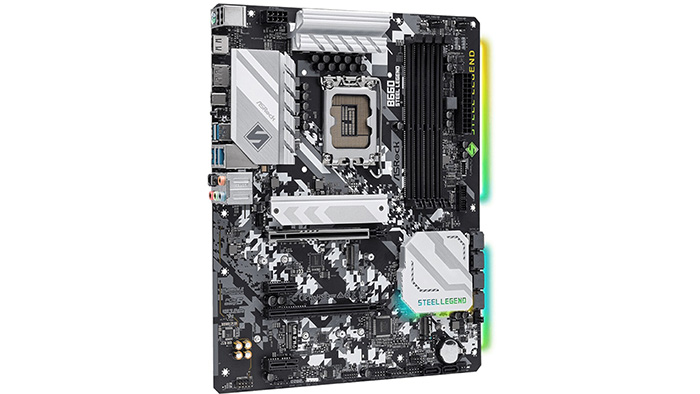 The Steel Legend is by far one of my favourite motherboards to look at. Similar to ASRock's Taichi boards, the PCB has a unique camo design that really makes it stand out versus other boards. To add to the great aesthetic, you've also got a PCI-E 5.0 slot, 2.5 Gigabit LAN and Gen4 PCI-E support for speedy SSDs. This is a great middle of the road option for Intel 12th gen users, and an absolutely brilliant motherboard overall!
Buy the ASRock B660 Steel Legend on:
---
6. ASRock B660 Pro RS DDR4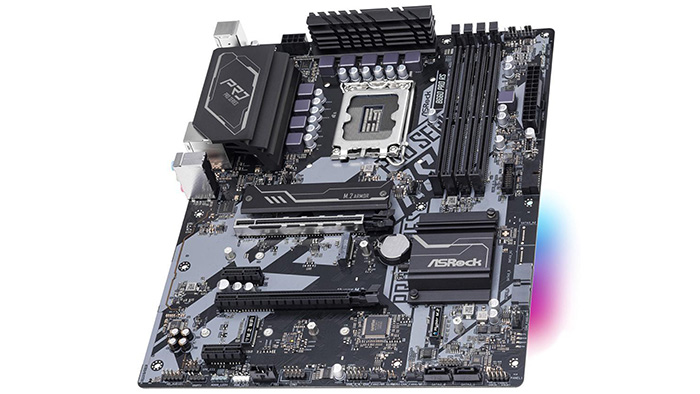 The B660 Pro RS is one of ASRock's noteworthy additions to Intel's latest line-up. Similar to the Steel Legend, the overall aesthetic offers a very unique look, but is more minimalist. The big focal point of this motherboard is the included RGB strip that pairs with ASRock's RGB Sync, working well with other ASRock products. The audio suite is also powered by SteelSeries offering rich sound quality.
Buy the ASRock B660 Pro RS on:
---
7. ASUS TUF Gaming B660-Plus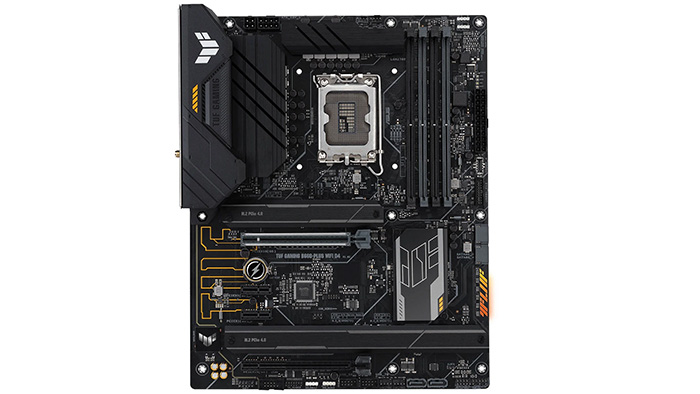 The ASUS TUF Gaming B660-Plus is part of the high-end range, but supports cheaper, high speed DDR4 memory overclocking. This board features next-gen connectivity with a PCI-E 5.0 slot and support for Gen 4 M.2 SSDs. The full audio suite also features two-way AI noise suppression for crisp audio in games.
Buy the ASUS TUF Gaming B660-Plus on:
---
8. Gigabyte B660M AORUS Pro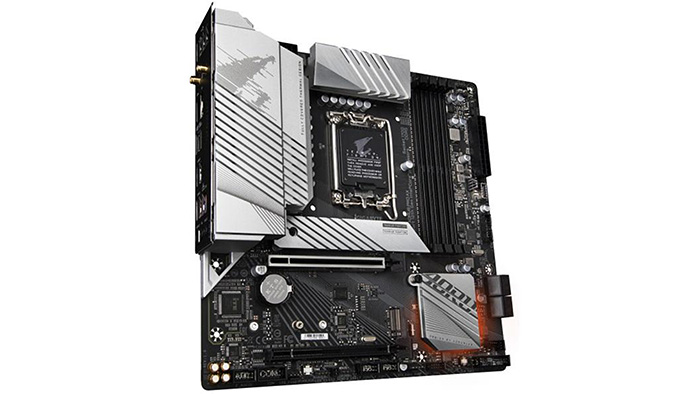 The B660M AORUS Pro X comes in two revisions, the DDR4 and DDR5 version. In this instance we've picked the DDR5 version which is one of the few B660 boards that supports the latest generation of memory. This motherboard comes with pretty much all of the features you can imagine with 2.5 Gigabit LAN, 4 PCI-E M.2 slots, and more. The AORUS line-up really does hit the spot!
Buy the Gigabyte B660M AORUS Pro on:
---
9. ASUS ROG STRIX B660-F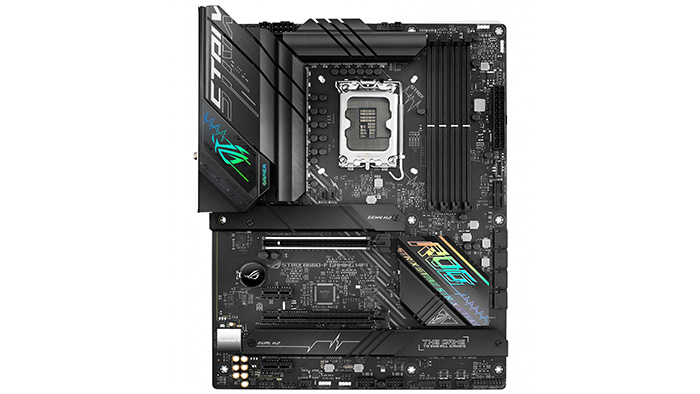 The ROG STRIX B660-F is another addition of the DDR5 supported motherboards. However, the bonus of this board is the added aesthetic and RGB. The ROG STRIX line-up of motherboards are very sleek and come with a customisable light show. This motherboard has very similar features to the B660 Gaming X, but you get an awesome looking board.
Buy the ASUS ROG STRIX B660-F on:
---
10. ASUS ProART B660-Creator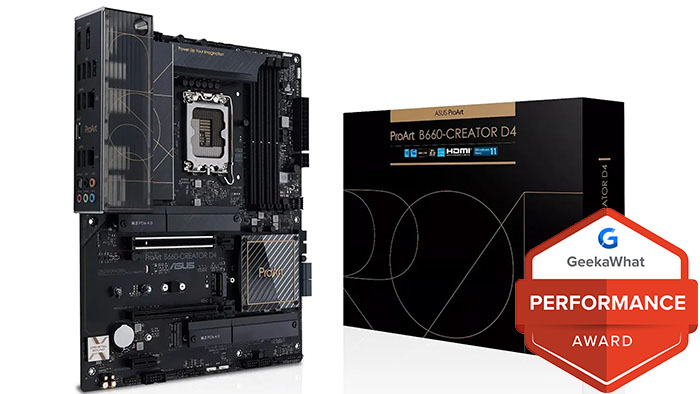 The ASUS ProART is an interesting addition because its focus is for workstation oriented builds. Equipped with a PCI-E 5.0 slot for upgradability, USB-C and multiple USB 3.2 ports. This board is designed for intensive workloads like rending 4K or 8K videos. This motherboard doesn't come with the expected DDR5 support for better performance, but overall its a cool looking board ideal for creators.
Buy the ASUS ProART B on: