Introduction
During Computex of May 2022 we had some exciting new announcements for computing and technology. One of the most exciting releases to be announced was the new generation of AMD Ryzen 7000 CPUs.
Following a five year stint with the versatile AM4 socket, AMD are set for a big change in their processor designs with the Ryzen 7000 lineup. During AMD's Computex presentation we also witnessed some impressive performance numbers and a vague release date of Fall this year. Following a leak from China, it looks like we might actually have an accurate release date to work from.
Suggested Article: AMD X670E VS X670 Motherboards
New Release Date
During a presentation in China (assumed to be for local distributors and part retailers), the presentation may have accidentally leaked the all-important date: September 15th 2022.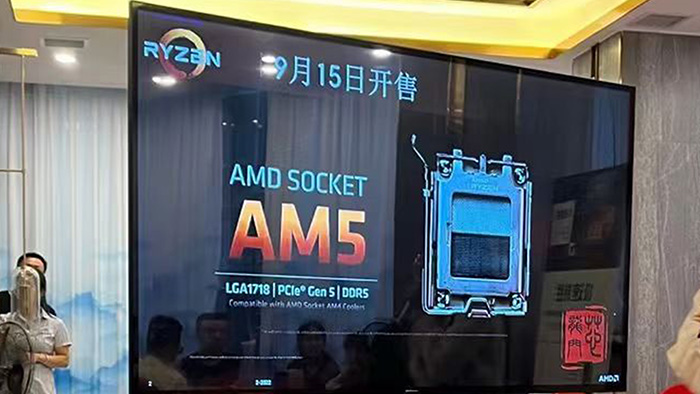 This date lines up with the Fall window officially quoted by AMD, and would allow chips to hit the shelves in time for the crucial Christmas holiday season. It is unlikely we'll hear any official confirmation from AMD, but this news is very promising and perhaps a little sooner than we first thought. It turns out that September could be a very exciting time for new product releases this year. Although Nvidia haven't provided any official information on when their new RTX 4000 cards are supposed to release, there are many rumours that point towards these cards releasing around September-time.
Everything We Know So Far
AMD provided plenty of information about the new Ryzen 7000 CPUs at Computex. The new line-up of Ryzen CPUs will bring all-new chipsets, along with performance that is set to bring AMD back to competitive-ness against Intel 12th gen.

The new chipsets we're expecting are B650, X670, and X670-E. This new 'E' variant of the 'X#70' chipset is especially exciting, and something we have never seen before. It will take the top-range of chipsets up a notch, and looks to cater to 'extreme', enthusiast buyers. With top-end overclocking support, multiple Gen 5 NVMe slots and two PCI-E x16 PCI-E 5.0 slots, it doesn't get much better. For more information on the new motherboard chipsets, check out our coverage of the X670E and X670 chipsets.
All of the new motherboards will also bring users to the next generation of DDR memory, with widespread support for DDR5. We're hoping this will increase DDR5 volumes enough to bring down memory pricing in line with the more affordable DDR4 standard.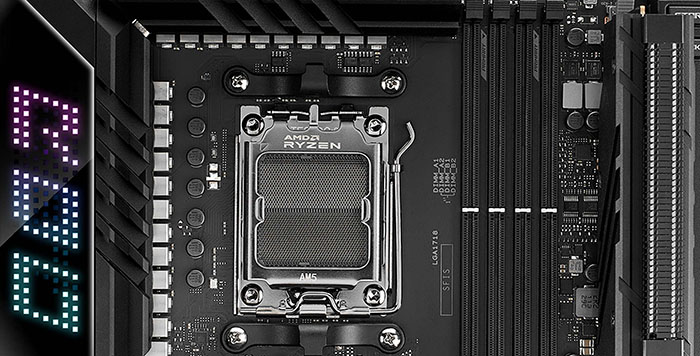 In terms of CPU performance we don't have any benchmarks to provide, but during Computex we saw a time-lapse demo of Blender. AMD showed up to a 31% increase in performance with Ryzen 7000 CPUs compared to Intel's Core i9-12900K. We don't know which Ryzen 7000 CPU chip they demoed, or indeed its price, so it is worth taking these numbers with a pinch of salt for now.