Introduction
Are you a little bit disappointed with your audio experience? Do you want your headphones to have surround sound even though it isn't officially supported? Well look no further. This is a guide on how to setup your headphones to work with Dolby Access.
By doing this you'll be able to utilise surround sound on selected headsets and titles upping your gaming audio experience, along with providing better audio quality for movies and music.
Suggested Article: How To Install Drivers on Your Gaming PC Build
What is Dolby Atmos?
Before we get into the setup we should first discuss what Dolby Atmos is. Effectively Dolby Atmos is a way of experiencing surround sound but through simulation of multiple audio sources.
Dolby Laboratories created a way to provide 3D audio to cinemas, home theatres, headphones and even smartphones.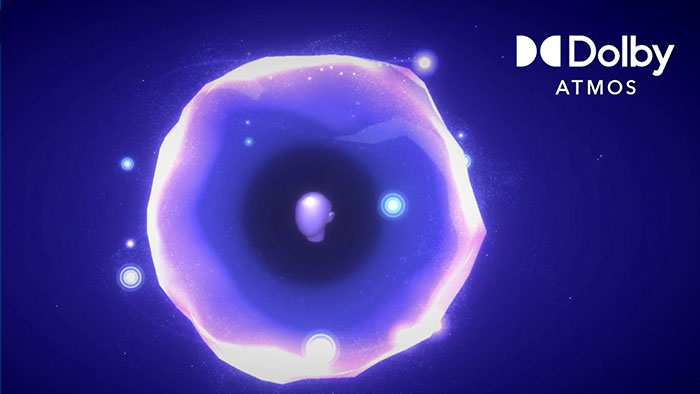 This differs from typical surround sound audio where you need multiple speakers and audio channels in order for the audio to be more 3D. Dolby Atmos manipulates sound to make it seem like it's coming from multiple directions. It also can turn audio into 3D objects that can be placed with a 360 degree space making it seem more realistic.
Dolby Atmos also provides the benefit of scaling down your audio setups instead of having a huge amount of speakers. The more speakers you have, the more accurate the sound is, but Dolby Atmos enabled products can be much smaller (such as sound bars), but still provide a similar experience.
Is Dolby Access Worth It?
For the most part – yes. But your mileage will vary. The main takeaway from reviews online and my own experience is that it can be good in certain situations. But many reviews from users point out that there is very little difference with the software enabled. Music tends to provide no negligible difference other than the sound being louder, and gaming is hit and miss. Many users have reported within games that the software can cause accuracy issues (in terms of where the sound is located), and others have commented there being no difference within games or even bugs with the software disabling itself.
The area where this software flourishes is movies. The audio is much more accurate overall and the sense of realism is very impressive, but again your mileage will vary based on your headphones and also the content you're using the audio with. We would recommend if you want to see how the Dolby Access app works, follow this guide and try the trial. You get seven days to experience the app with no required payment information and after that, its around $20 to purchase which seems reasonable if you're happy with it.
Dolby Access Setup Guide
Now for the most important part, the setup guide. Below we've put together some steps on how to get Dolby Access setup for surround sound, so you can experience your favourite content at high quality with more realism!
Step 1: Go to the Dolby Access Store Page
First off you'll want to fire up the Microsoft Store on Windows. Then type in the search bar Dolby Access, and the application should pop up right away.
Then you'll want to simply click install and download the software. Installing the software is free, so all you need to do it click and wait for the download to be finished.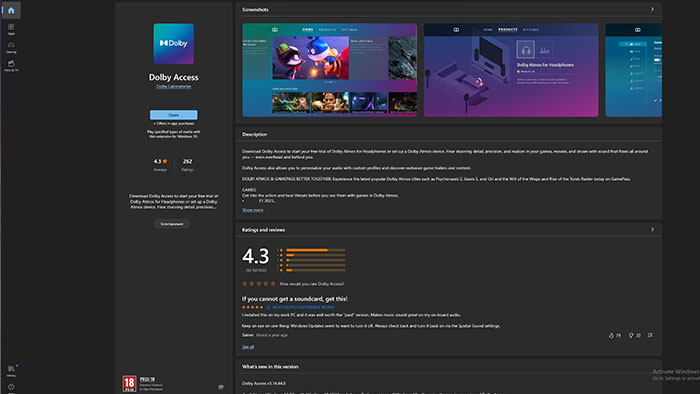 Step 2: Open the Application
Once the download is finished you can boot up the application and you'll be greeted with this splash screen. From the splash screen you can immediately see that Dolby Access has plenty of customisation options for your surround sound experience.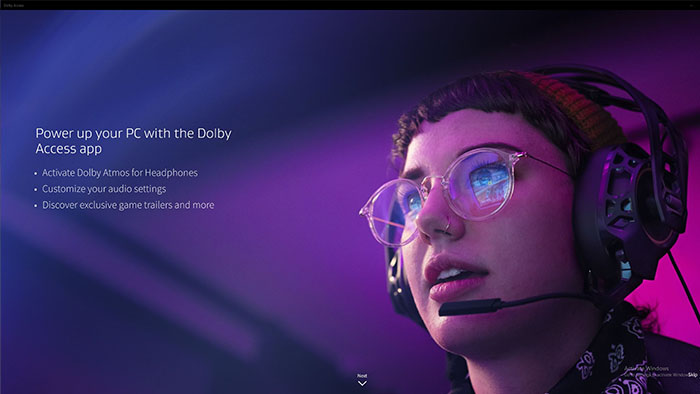 Step 3: Click Next
After clicking next you'll see the second splash screen which shows a small list of the supported games. Dolby Access since its release has significantly improved it's supported list of games allowing you to up your surround sound experience in numerous titles.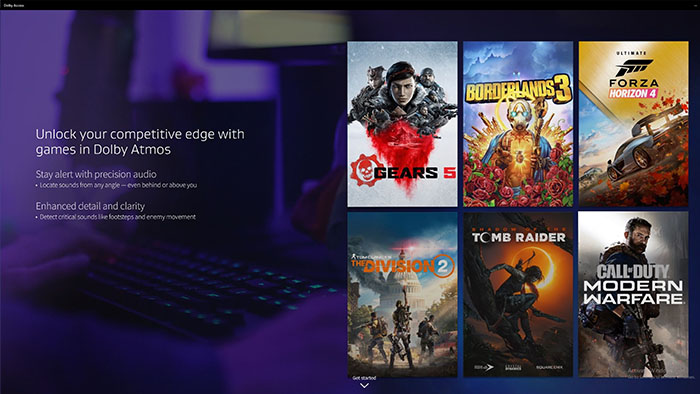 Step 4: Setup Your Headphones
Once you've got past the initial splash screen you'll then be greeted with this page which is the main area of the application. Here you can see the homepage, products and settings. For the time being you'll need to stay on the products page and click 'setup'. Regardless of whether you've got the free trial or paid for the software you can setup your headphones straight away.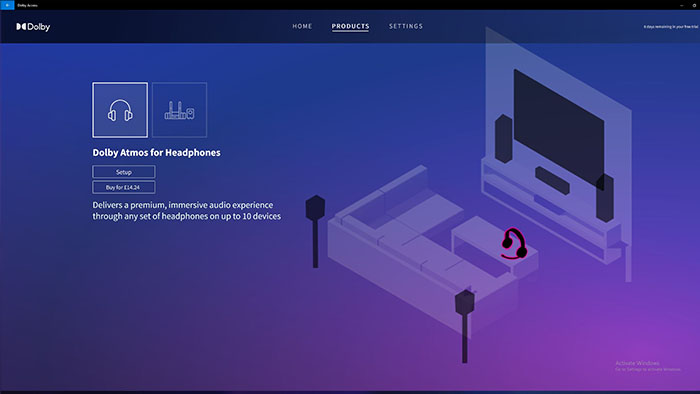 Step 5: Headphones Setup
Once you've clicked 'setup' you'll want to make sure your headphones are plugged in properly or connected via Bluetooth. If not you'll need to go through some troubleshooting steps to get them to work. Once that's sorted, you can come back here and move onto the next step.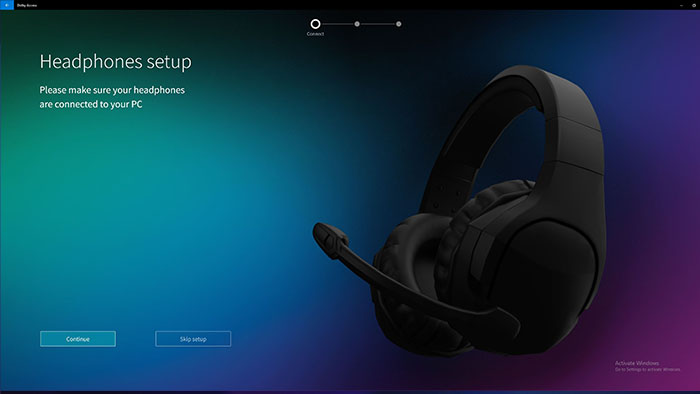 Step 6: Correct Headphones and Testing
Now you'll need to double check your headphones are working correctly. Once you've got everything plugged in you can click 'Play test sound'. If you hear a sound from your headphones you'll know it's working. If not you'll need to reconnect your headphones and try again.
If you want to change the headphones you're using to another device, click audio devices and simply select the headset or headphones you want to change to. Once you're sure everything is working, you can click 'continue'.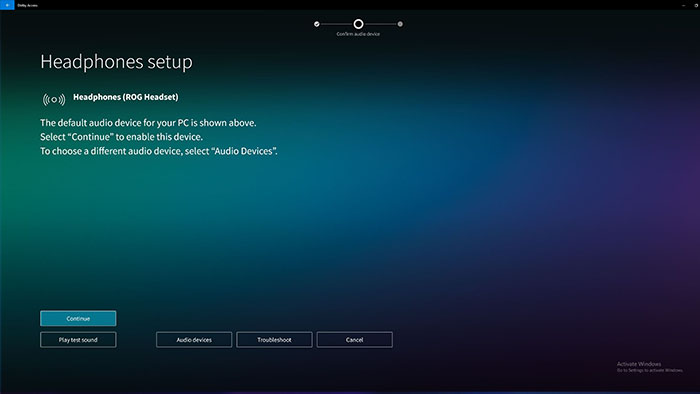 Step 7: Ready to Use
Well that was nice and easy! If you're at this setup, you've successfully setup your headphones to use with Dolby Atmos. If you click 'experience now' you'll be able to customise the audio to your liking.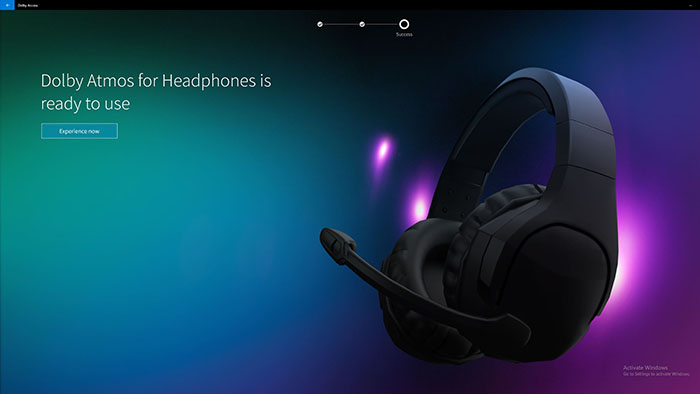 Step 8: Customise!!!
Now that you've setup your headphones, you can start customising to your heart's content. If you click the 'settings' page you'll be able to change settings based on the content you're using, and the kind of EQ that you want. The page that you can see here is the game page which is automatically enabled. You can enable the intelligent equalizer to change settings based on how your want your audio to sound.