Introduction
With the release of PCI-E Gen4 we've seen a huge surge of components utilise this latest generation of bandwidth with speeds of which we've never seen before.
Corsair have been making use of the M.2 interface for quite some time, and thus they've jumped on the proverbial Gen4 train as soon as they could. Today we'll be taking a look at one of Corsair's latest SSDs, the MP600 Pro XT and be putting it to the test with some GeekaWhat benchmarks!
Suggested Article: PCI-E 3.0 vs PCI-E 4.0 vs PCI-E 4.0 – What are the key differences?
Design & Aesthetics
The MP600 Pro XT only has one model which is their heatsink version. This by contrast to other major Gen4 SSDs such as the FireCuda 530 and Samsung's 980 Pro, is quite different. We're used to seeing a heatsink and non-heatsink model with Gen4 SSDs. It is somewhat strange to not have this as remove the heatsink can save on costs, allowing users to spend a little bit less for blazing read and write speeds.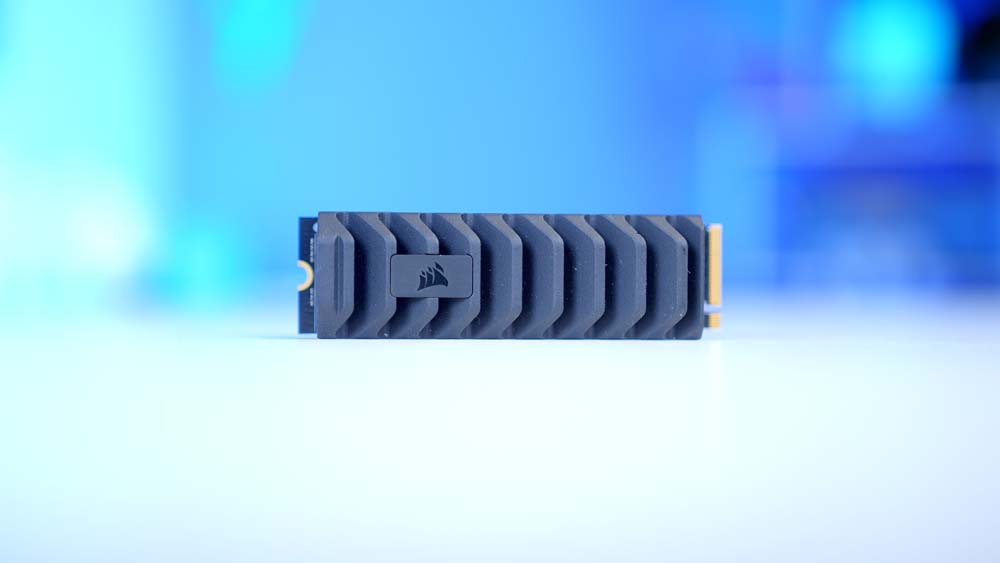 Regardless, the aluminium heat spreader on the MP600 Pro XT looks pretty cool. There's no RGB which is a bit of a shame, but the wavy look of the SSD looks rather good. The heat spreader is entirely black, which might not take your fancy, but if you like minimalist designs, then this will fit right in. It's nice to see a simplistic design that blends in with other black colour schemes, so we're happy with that. There isn't much else to be said about the design for this SSD, we're more concerned about how this drive fairs in terms of performance.
Performance
When it comes to performance, Corsair are boasting close to 7GB/s in terms of read and write speeds. This is extremely impressive as there are few drives that can reach these performance margins. The built-in heat spreader will also help the MP600 Pro XT reach these margins with minimal thermal throttling. This way it can sustain high performance over a prolonged amount of time.
The MP600 Pro XT also has a total bytes written of up to 3000TB. Needless to say the outstanding endurance of this drive will make it last for many many years.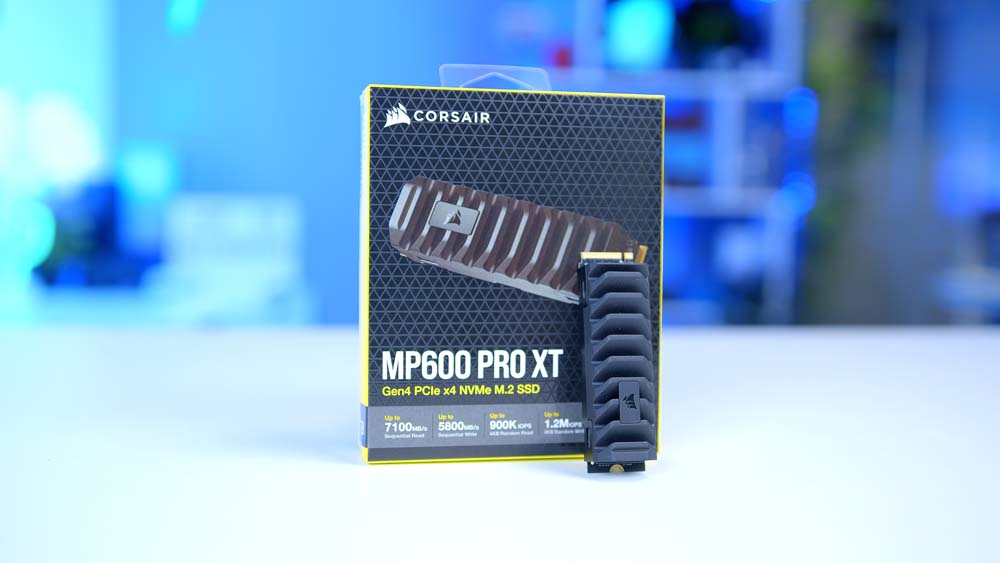 Benchmarks
| | | | |
| --- | --- | --- | --- |
| | 1TB | 2TB | 4TB |
| NAND Technology | 3D TLC NAND | 3D TLC NAND | 3D TLC NAND |
| Form Factor | M.2 2280 | M.2 2280 | M.2 2280 |
| SSD Interface | PCI-E Gen 4.0 x4 | PCI-E Gen 4.0 x4 | PCI-E Gen 4.0 x4 |
| Max Sequential Read CDM (MB/s) | 7100 | 7100 | 7100 |
| Max Sequential Write CDM (MB/s) | 5800 | 6800 | 6800 |
| Total Bytes Written (TBW) | 700 | 1400 | 3000 |
Where to Buy
---
Alternatives
Below we've provided some alternatives that offer similar performance and design philosophies to the Corsair MP600 Pro XT. These drives provide you with some different pricing options, along with some alternative models that are supported by Sony's PlayStation 5.
FireCuda 530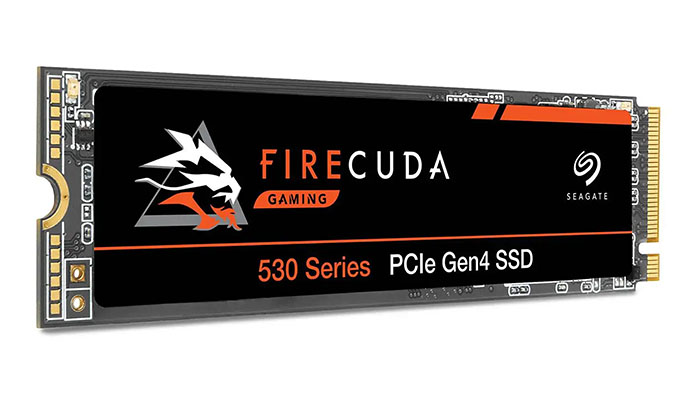 Seagate's FireCuda 530 is one of the fastest SSDs available to consumers currently. Boasting up to 7GB/s read and write, along with compatibility with Sony's PlayStation 5. Seagate also provided an alternative model to this SSD inspired by The Mandalorian. If you're looking for extreme speed, this SSD is for you!
Buy the FireCuda 530 on:
---
WD Black SN850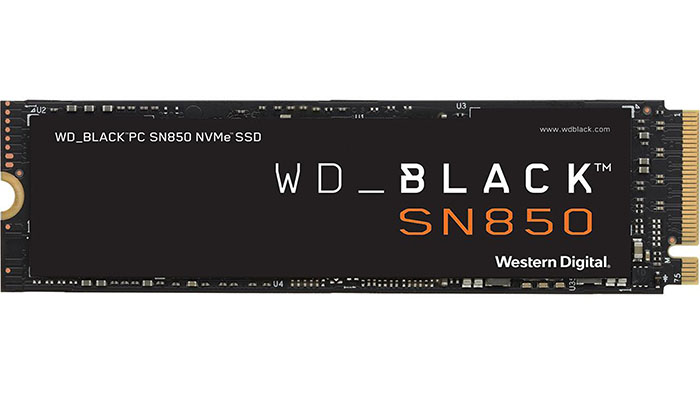 The SN850 is Western Digital's answer to the FireCuda 530. This SSD offers similar read and write speeds, along with PlayStation 5 compatibility. The heatsink variation of this drive also has futuristic look that will blend in well with most builds. If you want an SSD that provides similar performance to the FireCuda 530, the SN850 is a great choice!
Buy the WD Black SN850 on:
---
Samsung 980 Pro
The Samsung 980 Pro is one of the most popular drives available on the market. With reads of up to 7GB/s and writes of up to 5GB/s this drive has incredible performance. Following the theme with PS5 compatibility, the 980 Pro also follows suit, with the heat spreader variation providing users incredible storage speeds on their console.
Buy the Samsung 980 Pro on:
---
Conclusion
FireCuda 530 SSD
Product Name: Seagate FireCuda 530
Brand: Seagate
Features

Design

Performance

Value For Money
Summary
Needless to say, Corsair's addition to the Gen 4 high-speed SSD market provides users with incredible performance for their PC build. If consumers can swallow the lofty price tag, then you'll definitely be happy with the power of this drive. We're a little bit disappointed that Corsair didn't make this compatible with the PS5 especially considering the price, but this isn't a deal-breaker. Overall, if you're looking for a drive that matches the titan that is the FireCuda 530, Corsair has given users a great option for a slightly better price.
Pros
✅ Sleek and cool design.
✅ Great performance metrics.
✅ Priced competitively to the FireCuda 530.
Cons
❌ Lower performance on the 1TB version.
❌ Quite expensive compared to other popular drives.
❌ Strangely doesn't offer compatibility with the PS5.