Introduction
NZXT have been a major player in the case market for a number of years, and in recent years they have branched out to create a number of components in the peripherals and motherboards spaces. Today, though, they go back to their bread and butter – launching a new line-up of very competitively priced chassis!
With the release of the NZXT H7 series, we've put together a high-end, high-airflow build that incorporates some of the best components money can buy. We've put our best efforts into making one of the best, most powerful systems you can currently build. Including the likes of an Intel Core i7 12700K and Nvidia's RTX 3080Ti, the new H7 Flow is in great company.
| | | | |
| --- | --- | --- | --- |
| Game | Resolution | Settings | AVG. FPS |
| GTA V | 4K | High | 134 |
| Battlefield 2042 | 4K | High | 71 |
| COD Vanguard | 4K | High | 92 |
| Halo Infinite | 4K | High | 90 |
| Apex Legends | 4K | High | 128 |
| Valorant | 4K | High | 404 |
| Fortnite | 1080P | High | 185 |
As always, keep your eyes peeled for our detailed benchmarks later on, but this table gives a solid, quick-look at the performance you can look to expect.
Suggested Article: NZXT H7 Flow Review – The Best High Airflow Case Yet?!
Main Components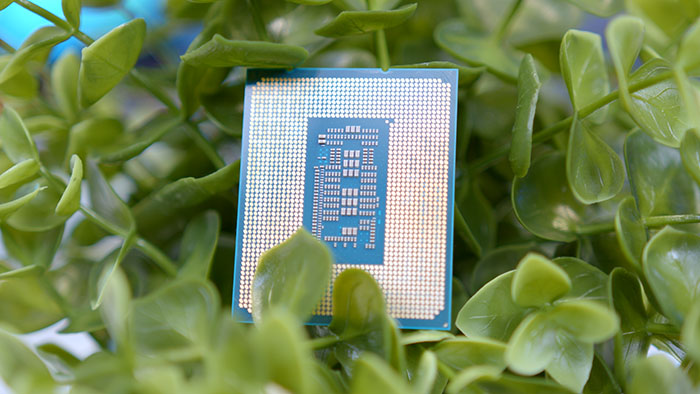 CPU: Intel Core i7 12700K
Intel's Core i7 12700K is part of the newest 12th generation line-up that comes with a brand new set of features including support for PCI-E 5.0, DDR5 memory, XMP 3.0 overclocking and more. This CPU is the unlocked variant, allowing us to get underway with some overclocking to give us that extra performance boost.
Buy the Core i7 12700K on:
---
Key Facts:
Boost Clock Speed: 5GHz
Core Count: 12
Thread Count: 20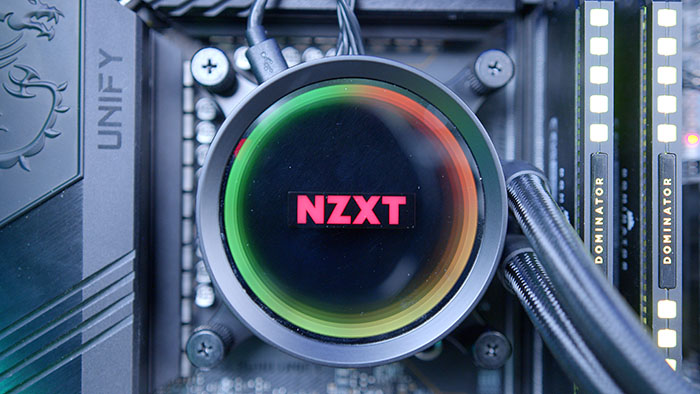 CPU Cooler: NZXT Kraken X73 RGB
For the raw power of our CPU, we need a good CPU cooler to go with in this system. We've chosen the NZXT Kraken X73, which is a superb AIO featuring an RGB LCD display. With the use of NZXT's Cam software you can customise the lighting of the cooler to your heart's content, and the 360mm radiator is plenty to keep the build cool and quiet.
Buy the Kraken X73 RGB on:
---
Key Facts:
Radiator Size: 360mm
Included Fans: 3
RGB: Yes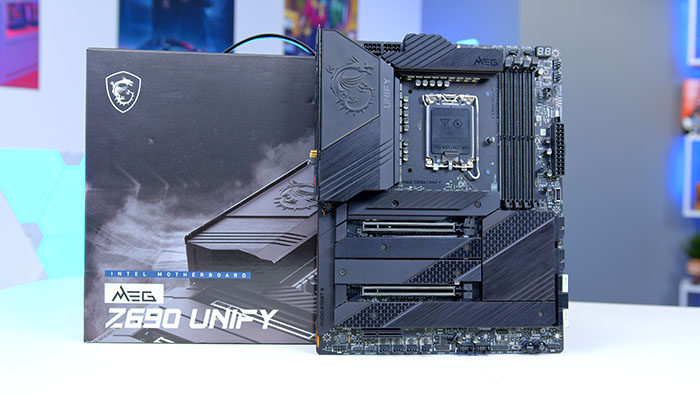 Key Facts:
Form Factor: ATX
Built-in IO Shield: Yes
Max Memory: 128GB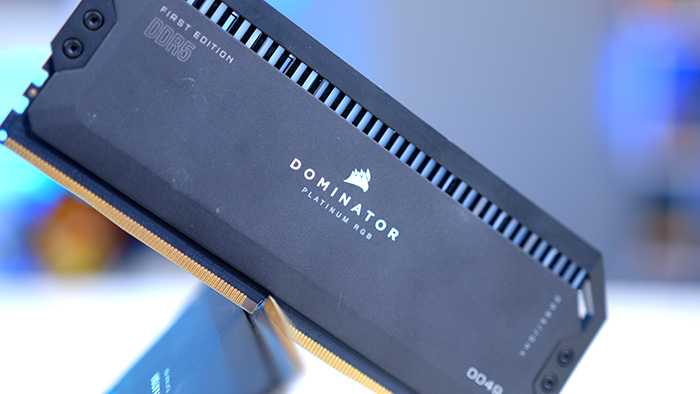 RAM: Corsair Dominator Platinum RGB
The DDR5 Dominator Platinum kit from Corsair is an excellent set of 16GB memory sticks that will give us 32GB of super-fast memory for our build, and provide the raw speed you would expect from the latest in memory tech. Additionally, the individually addressable RGB LEDs on the top of the DIMMs provide extra flair and customisation for any build.
Buy the Dominator Platinum RGB on:
---
Key Facts:
Capacity: 32GB DDR5
Clock Speed: 5200MHz
CAS Latency: 38-38-38-84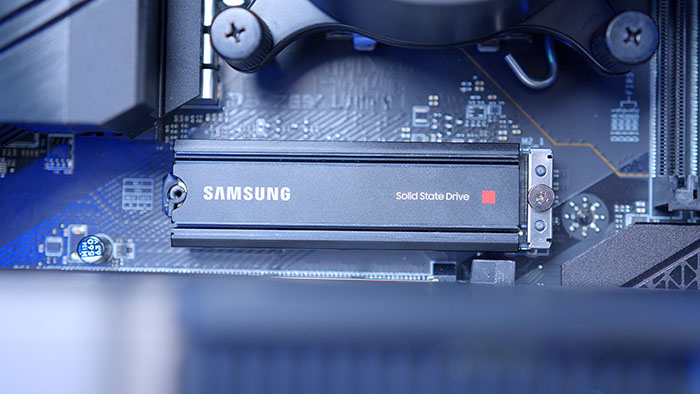 SSD: Samsung 980 PRO 1TB
Samsung's 980 Pro is one of the fastest SSDs on the market to compete against the likes of Seagate's FireCuda 530. With extremely fast read and write speeds, and a 1TB capacity (larger drives are available), this should be more than enough space for your most frequently played games and used apps.
Buy the 980 Pro 1TB on:
---
Key Facts:
Capacity: 1TB
Read Speeds: 7000MB/s
Write Speeds: 5000MB/s
Interface: PCI-E Gen4 x4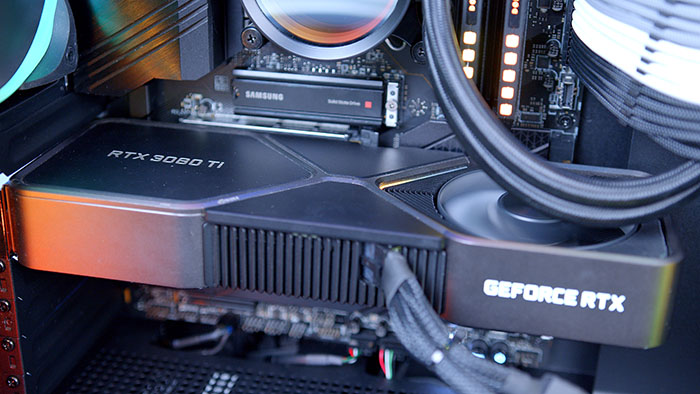 GPU: Nvidia RTX 3080Ti Founders Edition
The RTX 3080Ti will give us the graphical power we need to compliment our CPU. With 2nd generation RT cores, this GPU is kitted out for maximum ray tracing performance. In combination with Nvidia's mature DLSS technology we'll be pushing out plenty of frames for a buttery smooth gaming experience.
Buy the 3080Ti Founders Edition on:
---
Key Facts:
CUDA Cores: 10240
TDP: 350W
RT Cores: 80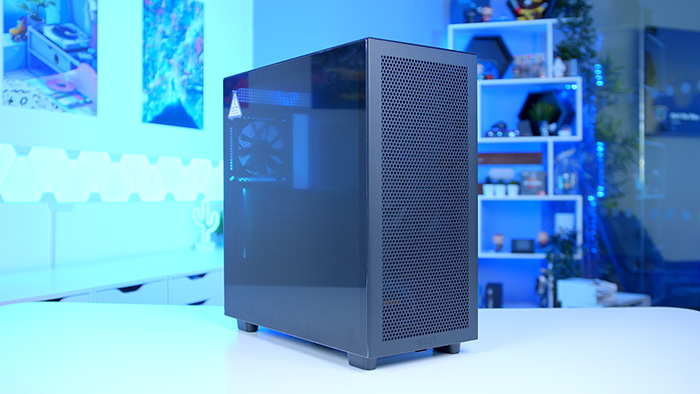 Case: NZXT H7 Flow
The NZXT H7 Flow is one of the latest three case designs from the California-based giant. It is a case that we've reviewed in detail, and given plaudits to for its design, value for money and feature set. In some ways, this is a chassis that makes a significant new chapter in design philosophy for NZXT. This particular case is designed for maximum airflow, which will synergise well with the Kraken X73 cooler choice, ensuring the system runs nice and cool!
Buy the NZXT H7 Flow on:
---
Key Facts:
Form Factor: Mid-Tower
Fan Support: 6+
Motherboard Support: Mini-ITX, MicroATX, ATX, E-ATX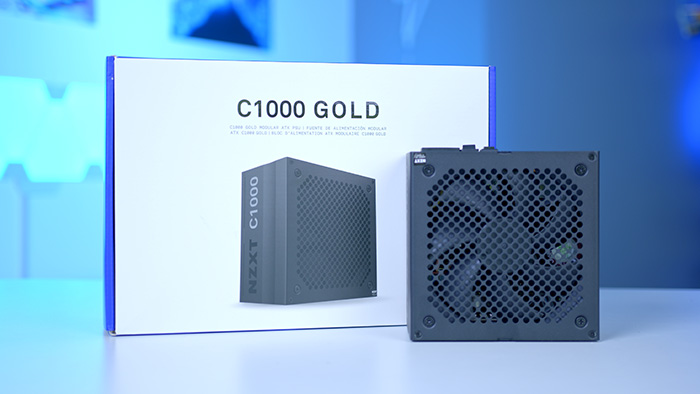 PSU: NZXT C1000 Gold
The C1000 Gold is the newest NZXT PSU on the block. With 1000W of maximum power output, it is entirely modular, minimising the frustration that comes with cable management. The C1000 also sports an 80% Gold efficiency maximising our power draw, and removing the bulk of wasted power dissipating into heat. We've looked at whether you really need 1000W of power in another review on the site.
Buy the C1000 Gold on:
---
Key Facts:
Wattage: 1000W
Modular: Yes
Efficiency: 80+ Gold
NZXT Peripherals
As this PC is primarily NZXT based, what better way to finish off the PC build with some NZXT peripherals. As there are no expenses spared in this build, we've themed all of the peripherals to be NZXT products. These peripherals still offer a very well-rounded setup, but at the forefront we have some awesome looking components that match the rest of the system, and all work with NZXT's Cam software for some extra customisation.
NZXT Lift Mouse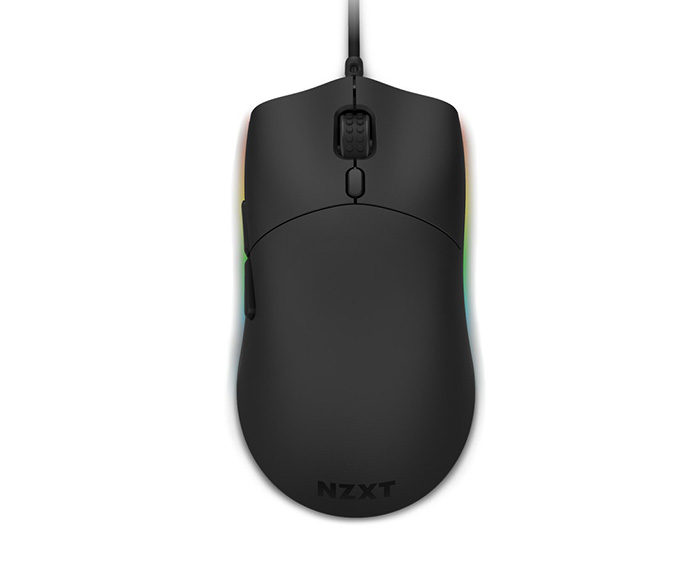 NZXT's Lift mouse features a super lightweight design, ideal for fast paced games that require quick movement. The PixArt 3389 optical sensor supports up to 16000 DPI ideal for those wanting extreme accuracy when playing games. This mouse also comes in some crazy colours, so you have the option to spice up the aesthetic slightly. And with minimal RGB surrounding the edge, it is simple, but with a premium touch.
Buy the Lift Mouse on:
---
NZXT Function MiniTKL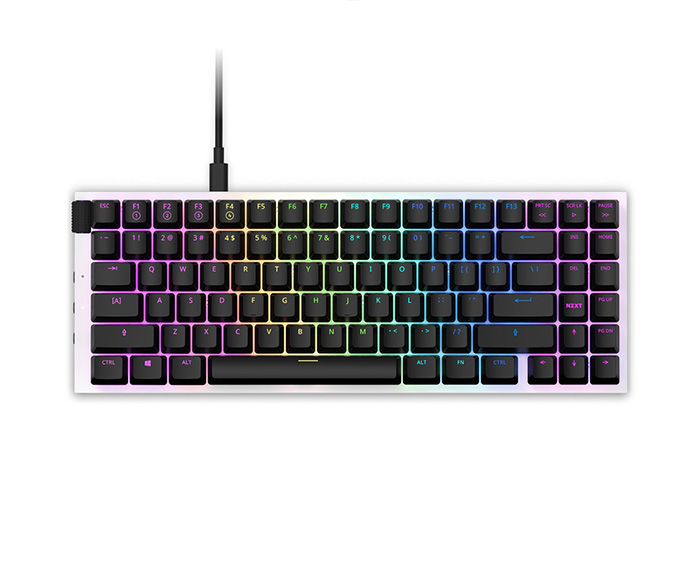 The NZXT Function MiniTKL keyboard is a product that we've looked at before and love. This keyboard is one of the only options available on the market to be fully modular, all the way down to the switches. The hot-swappable switches are Cherry MX style that can be changed on the fly. The keys also feature per-key programmable RGB giving you some extra customisation to sync up your lighting with the rest of the system.
Buy the Function MiniTKL on:
---
NZXT Capsule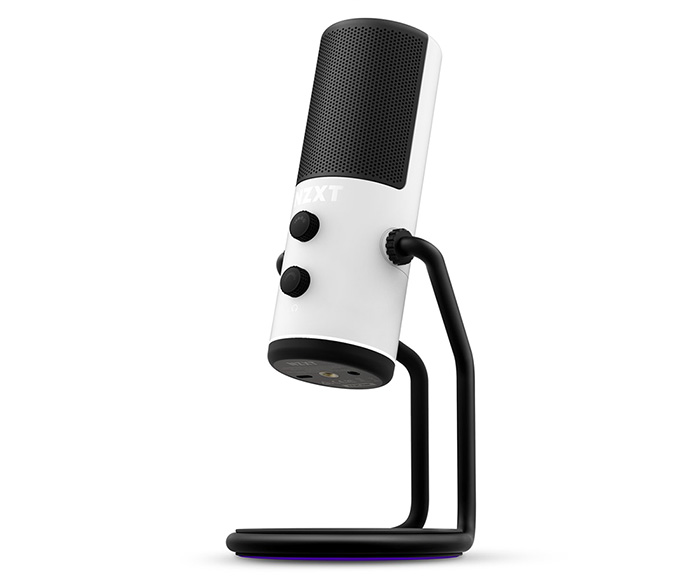 We tried our best to find an NZXT headset, but the brand has announced that their audio lineup will return at a later date. For the time being, the NZXT Capsule microphone should perfectly suffice. This mic features a cardioid polar pattern, so any unwanted background noise from fans or keyboards should be removed. You'll get extremely crisp sound from the Capsule, an all around brilliant microphone for this setup!
Buy the NZXT Capsule Mic on:
---
Gallery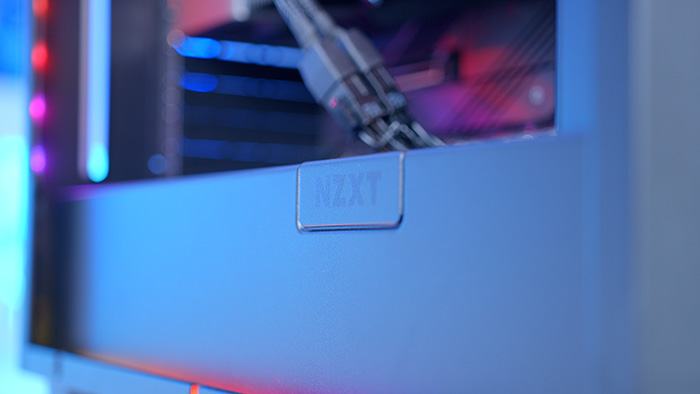 Benchmarks
All of our benchmarking videos are courtesy of our own YouTube channel- 'Benched'. We benchmark all of the various GPUs that we've reviewed which you can take a look at in depth on our website. We've also provided some gameplay footage of Valorant in 4K which will demonstrate the power of the RTX 3080Ti!
Video