Introduction
With every new CPU release comes new new motherboards for the latest CPUs. With new motherboards comes the release of new chipsets – each providing varying levels of features and functionality for buyers of varying budgets. Two of the newest Intel chipsets on the market are the H670 and the B660 chipsets – but what makes these different from one and other, and what are the key differences?
As much as different chipsets, each with different feature sets, sounds good on paper, if you're not so familiar with PC building it can be a confusing nightmare. Just how are you supposed to determine what chipset is best for your build?
Today we're hoping to relieve some of that stress by covering the major differences between the H670 and the B660 chipsets, and decipher where exactly they line up within the Intel 12th Gen range. We'll be covering the principal features that change between each chipset, what you should look out for, and some of our favourite motherboards within each chipset.
Suggested Article: Best Motherboards for Intel 12th Gen & Ryzen 5000 – Motherboard Compatibility Guide
Our Recommendations At a Glance
Keep reading for a more in-depth coverage of each motherboard in this roundup!
What is a Chipset?
Let's start off with the basics, by looking at what exactly a chipset is. A chipset primarily facilities the transfer of data at a varying standards, dictating what level of connectivity and features a motherboard design is feasibly able to integrate. These include: internal and external IO connectivity (the motherboard front and rear panel), support for overclocking of your CPU, RAM or both, the standard of memory supported (e.g. DDR4 or DDR5 memory) and the ethernet standards available. The higher-end the chipset, the higher-end the feature set on the motherboard. Of course, low end H670 or B660 motherboards won't leverage all of the features available in the chipset, but the chipset is still a good guide of a motherboards approximate market positioning and maximum capability.
What is the H670 Chipset?
Somewhat strangely, H670 motherboards are normally overlooked, with the dominance of B660 and Z690 in the market. Despite this, the H670 chipset is actually the closest you will get to Z690 in terms of features, but without the premium price tag to follow. For example, you get the same number of PCI-E Gen 4.0 lanes, only losing 4 PCI-E 3.0 lanes compared to Z690. The connectivity support is similar, too.
What is the B660 Chipset?
The B660 chipset is one that we are all too familiar with, covering plenty of the ins and outs in our Z690 vs B660 article, and The Best B660 Boards to Buy in 2022. To briefly discuss, the B660 chipset is generally geared towards budget-oriented PC builds. Other than the even cheaper H610 chipset, B660 motherboards tend to have the least amount of next generation features. To give an example, H670 motherboards support up to 12 PCI-E 4.0 lanes, whereas B660 boards only support up to 6. This then has a nock on effect on the number of Gen4 SSDs available for installation – something which is becoming ever more important .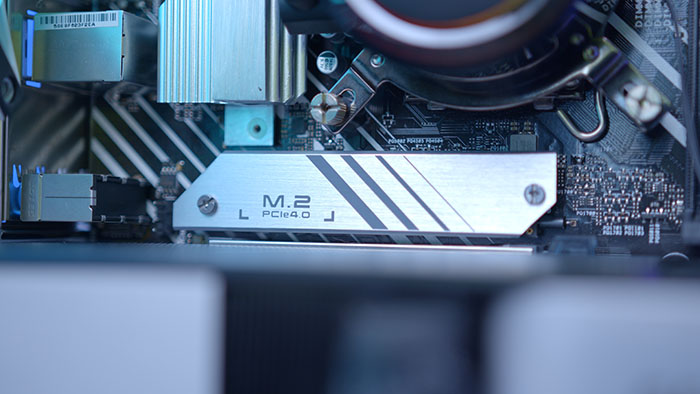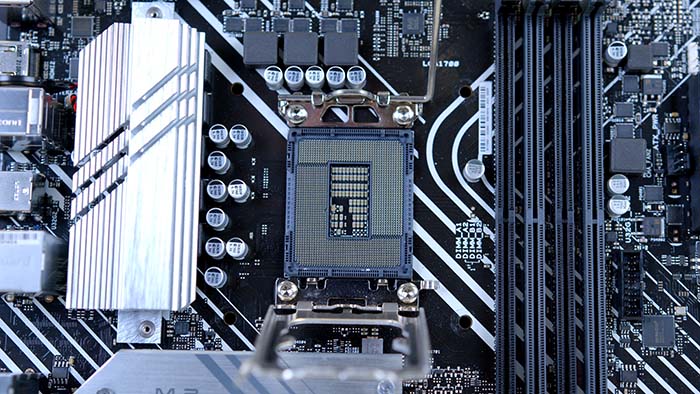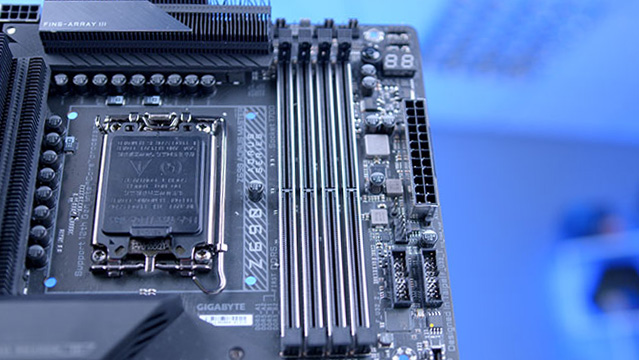 Key Differences
Graphics Cards & PCI-E Lanes
Your GPU will ultimately be the priciest of all of your components, so it is good practice to see how many PCI-E lanes your motherboard has, and if your generation of GPU is supported. Fortunately, all of the 12th gen chipsets support both PCI-E 4.0 and 5.0 in principle (whether a motherboard manufacturer includes PCI-E Gen 5.0, is a distinctly different story). This means that both of the H670 and B660 chipsets in the spotlight today are well future-proofed for next-gen, PCI-E Gen 5 graphics cards.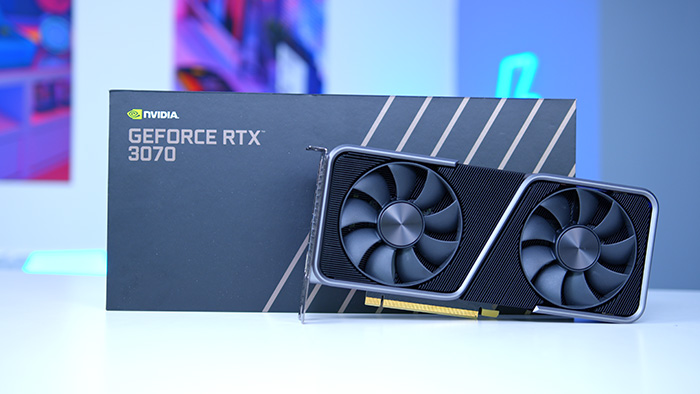 The major difference appears when looking at the amount of lanes available. As alluded to earlier, the H670 chipset is the closest you can get to buying a Z690 motherboard in terms of features – as such, you will lose the least amount of maximum PCI-E bandwidth with H670. You'll only miss out on 4 PCI-E lanes on H670 boards, so for those of you wanting to install lots of SSDs, multiple GPUs and extrusion cards – this is the chipset to look at.
On the other hand, B660 loses out on 10 PCI-E lanes when compared to H670, but 14 lanes when compared to Z690. For gamers rocking a single-SSD and single-GPU setup this won't be an issue, but for those after next-gen hardware, and plenty of expandability, we'd look elsewhere.
| | |
| --- | --- |
| Chipset | PCI-E Lanes |
| Z690 | 28 |
| H670 | 24 |
| B660 | 14 |
| H610 | 12 |
Storage Expansion
From a similar vein, we should briefly look at SSDs. Utilising the same PCI-E standards as graphics card, but with less lanes required, these are another area where you can find yourself short on PCI-E lanes, and that all important bandwidth. The rise of PCI-E Gen4 M.2 drives has further emphasised the importance of this, with these drives being extremely beneficial for the latest titles and fast, Windows boot times.
PCI-E 4.0 is supported on H670 and B660 boards, but ultimately the motherboard manufacturer may not decide to include support for the standard, constraining expensive SSDs, to cheap SSD speeds. This is done to cut down on cost, or reallocate the lanes towards other features. The amount of PCI-E lanes between H670 and B660 is essentially cut in half, so the overall amount of drives that you can put in your build will be limited by comparison.
The same goes for SATA-based drives, where H670 and Z690 share the same supported amount. B660, on the other hand, limits you to a maximum of 4 SATA ports. This means you are limited in every facet of storage, not just NVMe solutions.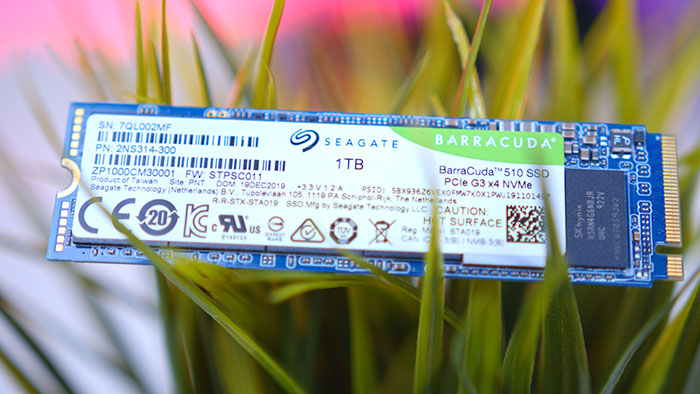 CPU & Memory Overclocking
The idea of overclocking is to increase the speed of your CPU cores to more performance. You don't need to overclock your CPU to get great results, but for enthusiasts it is often a must have feature. Unfortunately, with both the B660 and H670 chipset, CPU overclocking is not available.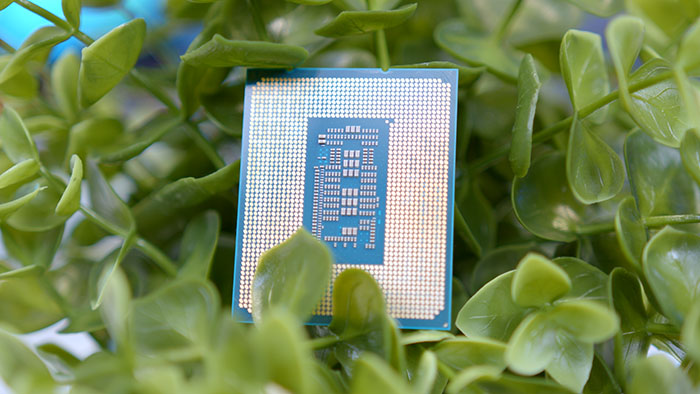 With Intel CPUs, overclocking has always been limited to the 'Z' chipsets – and this remains the case in 2022. It is somewhat disappointing to see Intel not change their design philosophy to open up overclocking to the rest of the chipsets, something AMD has been offering for some time. If you want to get some overclocking underway, we'd recommend looking at our CPU & Motherboard combos article, to give you an idea of what components to buy which support this feature.
Memory overclocking is a more simple matter and requires less manual tuning. Fortunately, memory overclocking is supported on all 12th Gen chipsets bar H610 motherboards. When it comes to overclocking your RAM, each DRAM kit will have a rated XMP speed that the manufacturer has validated. Before you install Windows you'll likely have a look at your motherboard BIOS, and this is where both overclocking types are done. Here you'll find some XMP profiles that will allow you to overclock your RAM to the highest rated frequency, with some extra profiles for manual customisation.
Note: Overclocking should only be done with prior knowledge and can cause damage to your memory, processor and other components. Any overclocking done to improve performance should be done with caution.
DDR5 Support
With the release of this newest series of Intel CPUs, we've been given access to DDR5 memory in consumer desktop PCs. This is incredible to see, and this means the high-end systems can really push performance to the max with these powerful DRAM sticks. To top it all off, DDR5 memory is supported on both the B660 and H670 chipsets.
This is great to see, but there is a caveat. Quite a large caveat at that.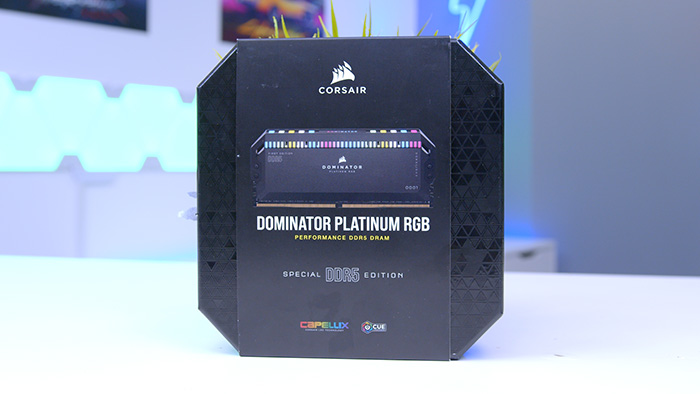 After some thorough research, we found that there aren't actually any DDR5 H670 boards currently available – at least not here in the UK. There might be some planned to launch in future, but as it stands there are only around ten H670 motherboards on the market overall. This makes sense, given the higher prices of DDR5 memory, and the degree to which this puts off budget builders.
When looking at B660 motherboards, on the other hand, you're much more in luck. There are a fair few DDR5 motherboards available which is great to see, given the degree to which the chipset is more budget-oriented. This will be fantastic to take advantage of once DDR5 prices drop, but for now we would recommend sticking to DDR4.
Rear and Internal IO
For Rear IO options, both chipsets are rather similar in terms of the quantity of ports available. For high speed USB, (USB 3.2 Gen 2×2 and 2×2), both chipsets have access to two and four respectively. The chipsets do start to differ when it comes to the number of slower speed ports, with USB 3.2 Gen1 and USB 2 slimmed down on B660 boards compared to H670 boards.
For the rest of the IO, both chipsets are relatively similar. The internal IO will be determined by your motherboard manufacturer, and the price point of the board.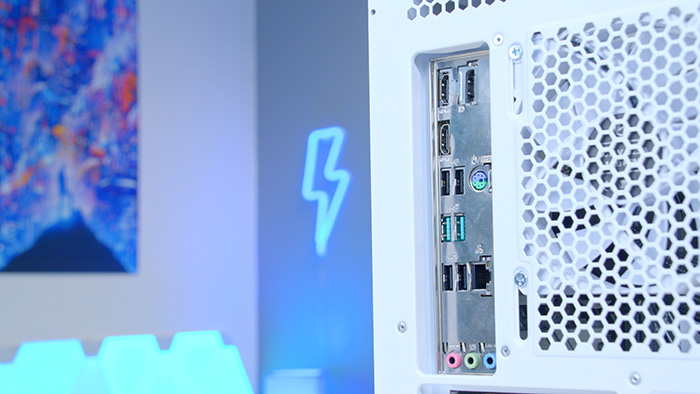 Smaller motherboards like Mini-ITX and MicroATX will have less overall connections due to their physical size being smaller in comparison to ATX and E-ATX designs. When it comes to both rear and internal IO, we would recommend that you check your motherboard manufacturer's website. This will give you a full overview of the IO available, and ultimately help you decide which motherboard is right for you.
The Overall Differences
Although the H670 and B660 chipsets are rather similar, there are some notable differences between both of them.
| | | |
| --- | --- | --- |
| Features | H670 | B660 |
| CPU Overclocking Support | No | No |
| CPU PCI Express 5.0 Lanes | 1×16 / 2×8 | 1×16 |
| Chipset PCI Express 4.0 Lanes | 12 | 6 |
| Chipset PCI Express 3.0 Lanes | 12 | 8 |
| DMI 4.0 Lanes | x8 | x4 |
| Max Number of SATA 6.0 GB/s | 8 | 4 |
| RAID Support | PCI-E / SATA | SATA |
| Max Number of USB Ports | 14 | 12 |
| Max USB 3.2 Gen 2×2 Ports (20Gbps) | 2 | 2 |
| Max USB 3.2 Gen 2×2 Ports (10Gbps) | 4 | 4 |
| Max USB 3.2 Gen 1×1 Ports (5Gbps) | 8 | 6 |
| Max USB 2.0 Ports | 14 | 12 |
Table of Differences between Chipsets
Suggested: Best B660 Motherboards to Buy in 2022
Below we've provided a range of motherboards from the B660 and H670 chipsets that vary in price and features. We think these boards justify their price points, and offer consumers a wide range of choice in terms of aesthetic and features. For a more in-depth coverage of our favourite B660 motherboards, you should check out our full B660 buyers guide.
Note: Boards increase in MSRP price range from left to right or top on desktop, top to bottom on mobile.
Our Favourite B660 Boards
1. Gigabyte B660 DS3H AX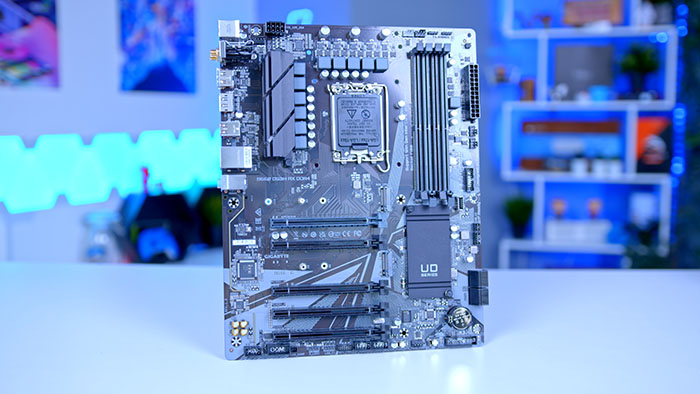 Gigabyte's B660 DS3H AX is an incredible board that we've looked at before, geared primarily towards budget builds. This motherboard is 'barebones' in terms of its aesthetic, but one of the main selling points is its integrated WiFi. It is quite a rarity to see integrated WiFi on lower-end boards, but a fundamental feature for those needing to get connected without the use of a long, snaking ethernet cable.
Buy the B660 DS3H AX on:
---
2. MSI MAG B660M Mortar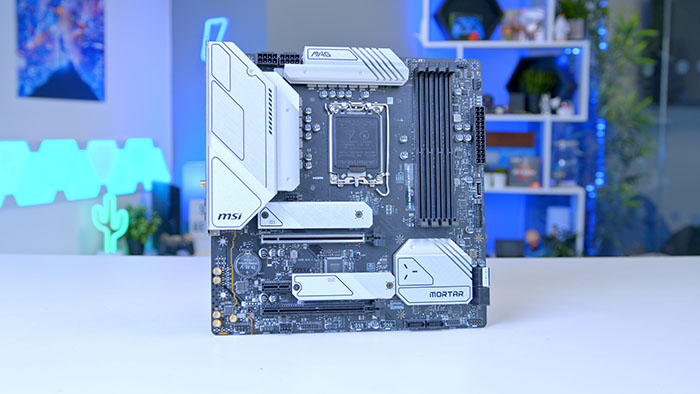 The MSI MAG B660M Mortar is an awesome mid-range board that comes with a large array of features and also gives you an alternative styling with the grey toned heatsinks and IO shield. Sporting an integrated rear IO shield, two PCI-E Gen4 M.2 slots, onboard WiFi 6E and more, you can't go wrong with this motherboard and the various options available to you.
Buy the MAG B660M Mortar on:
---
3. Gigabyte B660M AORUS Pro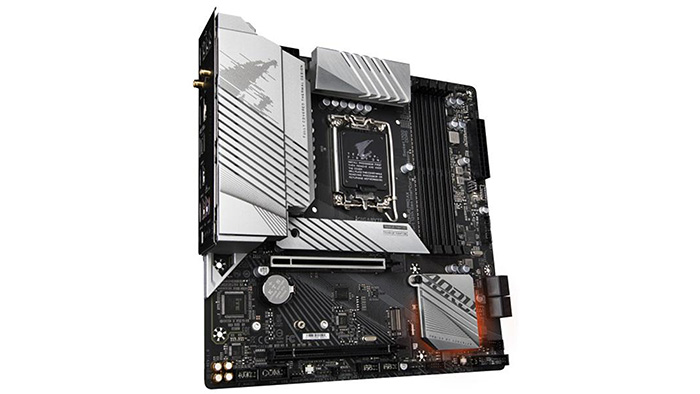 The B660M AORUS Pro is one of the few top-end boards that supports DDR5 memory. In terms of features, here you'll find pretty much everything you can imagine. From 2.5 Gigabit LAN, multiple PCI-E Gen4 M.2 slots, and support for dual-GPU configuration. With plenty of personalisation on the lighting front, Gigabyte has provided a range of choices on this board.
Buy the B660M AORUS Pro on:
---
Our Favourite H670 Boards
1. ASUS Prime H670-Plus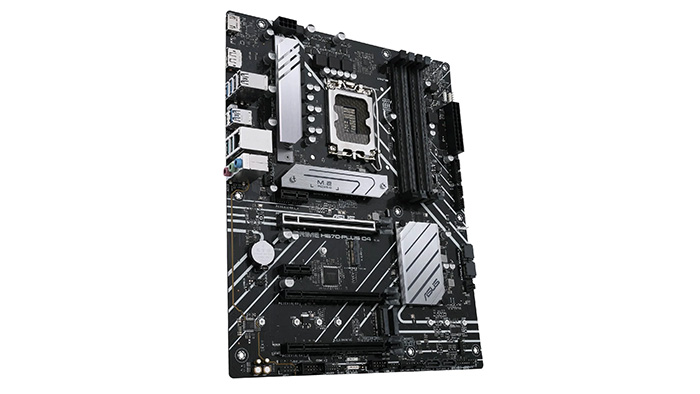 Despite having more of a budget aesthetic, the ASUS Prime H670-Plus definitely delivers on features. You immediately gain out of the box support for three Gen4 PCI-E M.2 slots, 5000MHz DDR4 memory, and 2.5 Gigabit Ethernet. For a motherboard that certainly looks budget, it's multitude of features are not. A brilliant choice with a very reasonable price tag!
Buy the Prime H670-Plus on:
---
2. ASRock H670 Steel Legend DDR4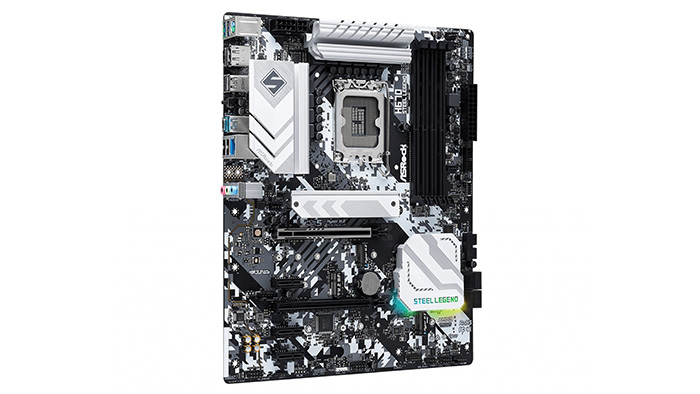 The ASRock H670 Steel Legend is one of the cooler looking H670 motherboards available on the market. Sporting a very unique camo design across the entirety of the PCB, this motherboard definitely mixes it up aesthetically. You don't miss out on the features front either, with support for PCI-E 5.0, plenty of high speed rear IO, and high speed memory. This is an excellent mid-range board.
Buy the H670 Steel Legend on:
---
3. ASUS TUF H670-Pro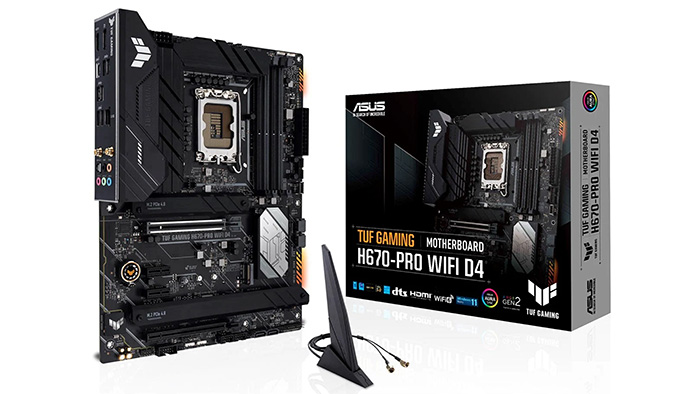 At the top-end of the H670 chipset we have the ASUS TUF Gaming H670-Pro. This motherboard looks incredible with the extended heatsink design, and the futuristic stripes on the PCB. Similar to the B660M AORUS Pro, this motherboard is crammed with features. You also get support for 5333MHz DDR4 memory, a huge range of high speed USB ports, and a PCI-E 5.0 slot – you can't go too far wrong!
Buy the TUF Gaming H670-Pro on:
---
Conclusions
There are clear differences between the H670 and B660 chipsets, but they also share some likeness that might make them difficult to tell apart. Generally they both offer the same features, and the only big limitation is the fact that neither of them support CPU overclocking, but these chipsets tend to be geared towards consumers that are more price conscious about their components anyway.
The H670 is evidently the better chipset, but at a higher cost and with limited boards available, as manufacturers chase the higher margins of Z690, B660 does look like a compelling choice. If you can pick up an H670 motherboard that has the features you want, with a price you're comfortable paying then it will definitely be worth grabbing one for options like more USB slots and PCI-E lanes. B660 remains a solid choice for budget consumers, with the potential for H670 to fall in no mans land below the better Z690 options.