Introduction
With more gamers wanting the best performance from their Gaming PCs, manufacturers AMD and Nvidia are constantly improving their flagship cards in a bid to win the enthusiast segment of the market. As a result, both AMD and Nvidia have recently refreshed their high-end GPUs, leaving the previous-generations to be pushed to the side.
But with Nvidia's RTX 4000 series GPU prices being extremely high, lots of gamer may consider picking up top-end RTX 30 series cards like the RTX 3090 and 3090Ti to cut down on costs. But do these cards provide better value for money? And does the 3090 have what it takes to beat the 3090Ti in the price-to-performance battle?
Suggested Article: AMD RX 6950XT vs Nvidia RTX 3090Ti – Which Card is Better & What Are the Differences?
Versus Battle
Nvidia GeForce RTX 3090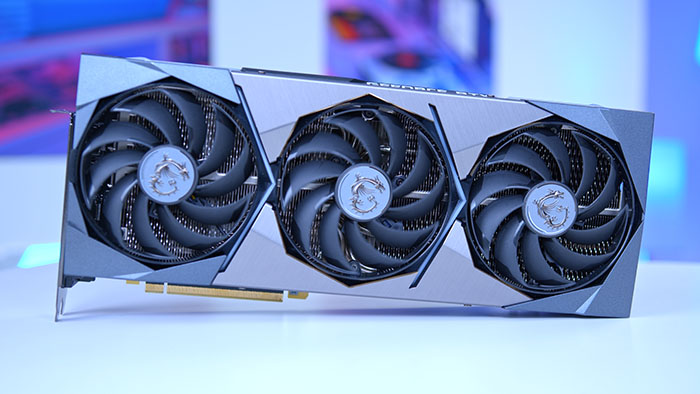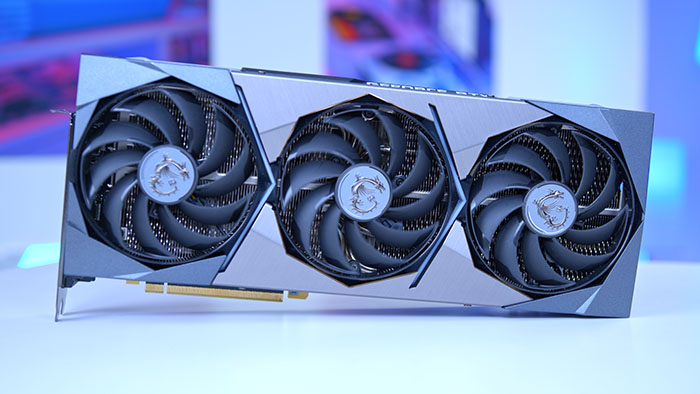 | | |
| --- | --- |
| Memory Capacity | 24GB GDDR6X |
| Boost Clock Speed | 1.70GHz |
| RT Cores | 82 |
| CUDA Cores | 10496 |
| TDP | 350W |
| Release Date | September 2020 |
| Price | Check Price on Amazon |
Nvidia RTX 3090 Specs
Nvidia's RTX 3090 was the second flagship card to launch within the 3000 range of GPUs. The 3090 was advertised as the next big innovation in graphics card technology and was an exciting launch. This was Nvidia's first ever '90' card. Previously the range had topped out at '80Ti' designations, with a professional-oriented Titan card also available. After the incredible performance of the RTX 3080 it almost seemed impossible for Nvidia to top themselves, but the 3090 is dressed to impress.
You won't be surprised to find out that the RTX 3090 is stellar in pretty much everything gaming-wise. If you're looking to play 1080p, 1440p and 4K with Ray-Tracing-enabled, the RTX 3090 has you covered.
Specs-wise, the RTX 3090 is absolutely loaded when to comes to tech. With a whopping 24GB of VRAM (an amount great for rendering and video editing, as well as gaming), 82 RT cores and more than 10,000 CUDA cores, it's great card on paper. This spec boost does come with an inevitable power consumption rise, with the cards TDP standing at a large 350W.
In terms of pricing, the RTX 3090 is definitely an expensive card. This specific variation sits just below the $1500 mark (MSRP, source: Nvidia.com) with AIB variants priced slightly higher.
Buy the MSI Suprim X RTX 3090 on:
Nvidia GeForce RTX 3090Ti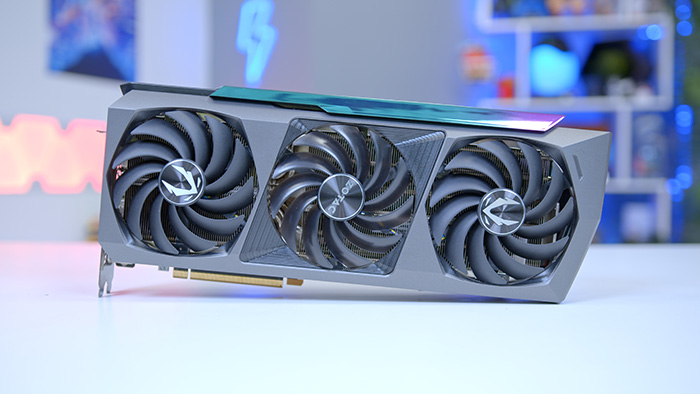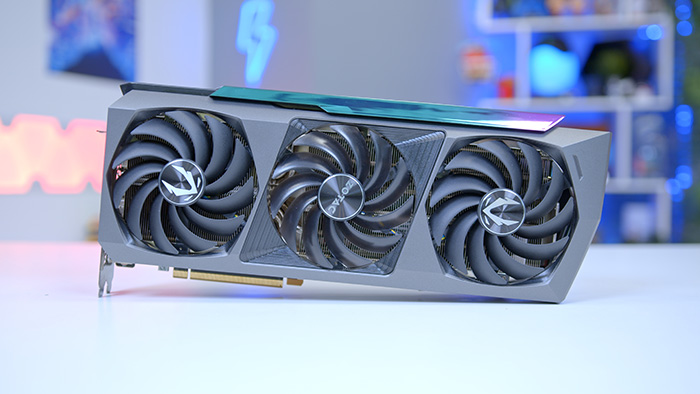 | | |
| --- | --- |
| Memory Capacity | 24GB GDDR6X |
| Boost Clock Speed | 1.86GHz |
| RT Cores | 84 |
| CUDA Cores | 10752 |
| TDP | 450W |
| Release Date | March 2022 |
| Price | Check Price on Amazon |
Nvidia RTX 3090Ti Specs
The RTX 3090Ti is the most powerful card in Nvidia's 3000 series line-up, and came as somewhat of a surprise when it launched in early 2022. The card looked to stave off the threat from AMD's RX 6950XT, a card designed by AMD to wrestle at the top end of the market. This GPU concluded the range of Nvidia 30-series cards, retailing for a price point never really seen before in the GPU market.
Similar to the 3090 non-'Ti' variant, this card is an absolute powerhouse when it comes to performance. This card thrives in pretty much every category, and even Ray-Traced games won't make this card falter. The RTX 3090Ti also holds up very well in work-based applications such as Blender, AutoCAD, DaVinci Resolve, or Adobe Premiere Pro. Despite the extremely high price tag, the 3090Ti will provide end-users with top tier performance for a good while, ripping apart the latest titles at 4K.
As fas as hardware is concerned, the 3090Ti isn't hugely different from the RTX 3090, other from clock speed and some extra cores here and there. The major point to note is the increased wattage that facilities the higher clocks here. The 3090Ti has a 100W increase on the 3090, going up to 450W. This means you will need a 1000W power supply or higher in order to power this GPU.
Buy the Zotac Gaming RTX 3090Ti on:
[adrotate banner="7″]
How We Tested the RTX 3090 and 3090Ti
Here at GeekaWhat, we're fortunate enough to get our hands on a range of gaming components. But instead of just looking at them and moving onto the next product, we put each product through rigorous testing to figure out whether they offer anything valuable to gamers and general consumers alike. After our initial testing and review procedure, we often use a plethora of components in our PC builds, which offers more insight into the long-term usage of certain products.
The testing methods we use on GPUs are particularly extensive, as the performance from a graphics card is one of the most important factors to consider when building a gaming PC. To gain a detailed understanding of the performance on each card that comes through our doors, we place them into our benchmarking system and boot up a variety of the latest competitive and popular titles. During these sessions, we take note of the framerates generated by utilising Nvidia's Frameview software, along with MSI's Afterburner to record thermals and ensure the framerates we provide are accurate. We also clarify the settings used for each benchmarking run, so gamers can use our data to replicate similar performance in their gaming PCs.
Our benchmarking suite is made up of a wide range of games, including the likes of Apex Legends, F1 2022, GTA V, Fortnite, and more. This catalogue of titles is constantly being refreshed with the latest releases so that gamers can find data for the games they are currently playing. If you would like to know more about the benchmarks of within a specific title, you can find full gameplay on our benchmarking YouTube channel – Benched!
Nvidia Ampere Architecture – RTX 3000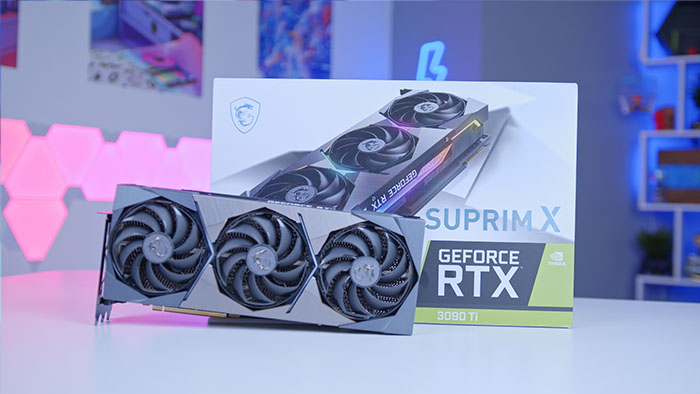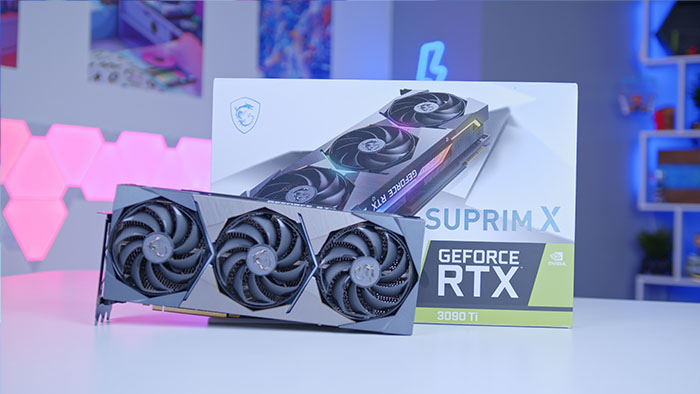 Nvidia's RTX 3000 graphics cards have brought with them the revolutionary Ampere architecture, which provided the groundwork for the latest Ada Lovelace technology used in RTX 4000 series cards. With improvements to RT, Tensor, and CUDA cores throughout the 30 series lineup, Ampere provided all types of gamers with a viable next-gen upgrade – something that is yet to happen with RTX 4000 cards! Because of this, the RTX 30 series GPUs have been praised since release, and still offer great value to most gamers.
Along with the major enhancements to hardware, the Ampere architecture provided a revision to Nvidia's DLSS technology. DLSS 2.0 provided Nvidia users with significant improvements to ray-tracing and performance overhead, with high-end GPUs in particular benefitting from the bolstered rendering technology. Though Ampere has now technically been eclipsed by Lovelace, lots of gamers are still utilising this architecture and until Nvidia release budget RTX 4000 series GPUs, consumers will probably continue to use it for a while.
Our Favourite RTX 3090 GPU
MSI Suprim X RTX 3090
👑The best overall RTX 3090 GPU.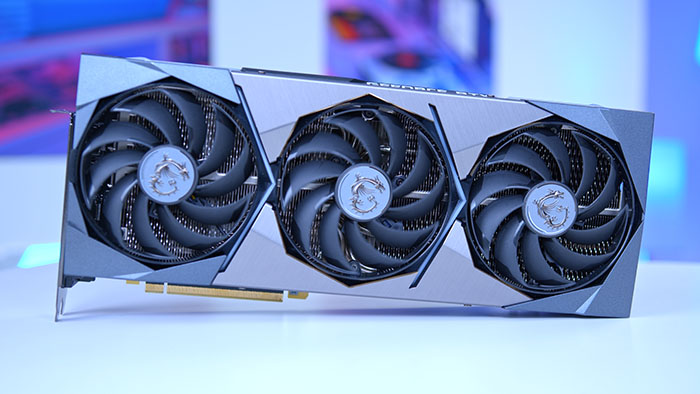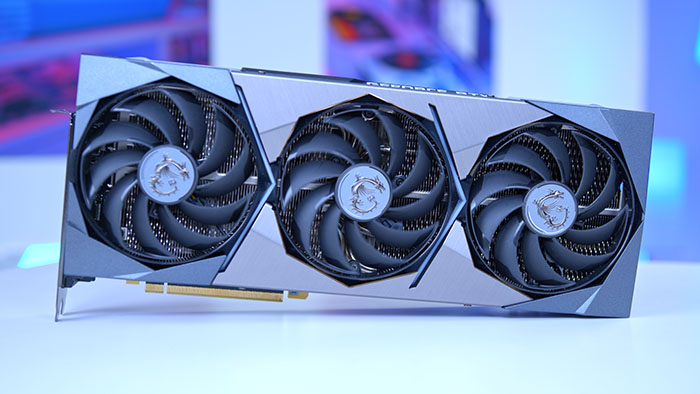 Introduction
Premium RTX 3090 SKUs are often the most affordable way to access top-tier 4K gaming performance with a more luxurious design that will boost the overall aesthetics and efficiency of a gaming PC. MSI's Suprim X RTX 3090 is a prime example, as this graphics card combines performance that comes close to the base 3090Ti variants with a complex design that is both functional and visually appealing.
With a triple-fan design that is covered by a metallic grey exterior, this GPU will stand out in a variety of different PC builds, adding a distinct shimmer to the internals of any system that it is placed into. On top of this, the geometric shapes are highlighted by strips of customisable RGB, which provides a splash of colour to all sides of this card, making it a great choice for anyone wanting to mount their GPU vertically.
| Key Specs | MSI Suprim X RTX 3090 |
| --- | --- |
| Memory Capacity | 24GB GDDR6X |
| Base Clock Speed | 1.39GHz |
| Boost Clock Speed | 1.86GHz |
| RT Cores | 82 |
| Tensor Cores | 328 |
| CUDA Cores | 10496 |
| TDP | 350W |
Things We Like
Stunning design: The lighter grey appearance on this GPU is a perfect middle point that will add another dimension to the overall look of a white or black gaming PC. This is a particular advantage for those white-themed builds, as finding a white graphics card is pretty difficult.
Impressive thermals: Most high-end graphics cards adopt the triple-fan design in order to increase airflow and prevent any damage from overheating. But this particular design takes this one step further by enhancement the cooling system under the hood, resulting in a design that is able to remain cool and quiet during intense workloads.
Things We Don't Like
Large form factor: One of the only advantages of picking up a 3090 instead of the new RTX 4000 series cards is the reduced size. However, the larger form factor on this particular card nullifies this advantage, as anyone picking up this card will have similar problems with PC case clearance.
Pricing: Due to the 3090 being replaced by the RTX 4090, finding this GPU an appropriate price point can be quite the challenge. And with a lot of the newer cards being able to match the prices of 3090 cards, it's hard to suggest picking up these GPUs at retail price.
Summary
The MSI Suprim X RTX 3090 is a slightly more affordable way to access top-tier 4K gaming performance with a premium design that offers incredible efficiency and aesthetics. The angular metal grey look and RGB accenting on this design makes for a stunning addition to any gaming PC, and the enhanced thermal regulation means this card will only stand out for the right reasons. Even though the new 4090s have made the 3090 less valuable, most gamers will be happy to pick this card up when the price is right.
Where to Buy
Buy the MSI Suprim X RTX 3090 on:
Our Favourite RTX 3090Ti GPU
ASUS TUF Gaming 3090Ti OC Edition
👑The best overall RTX 3090Ti GPU.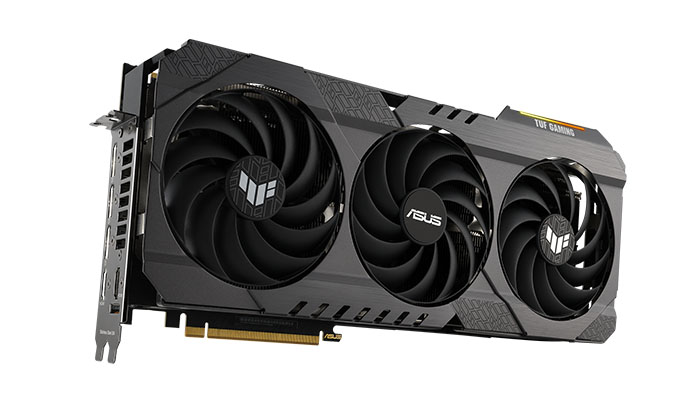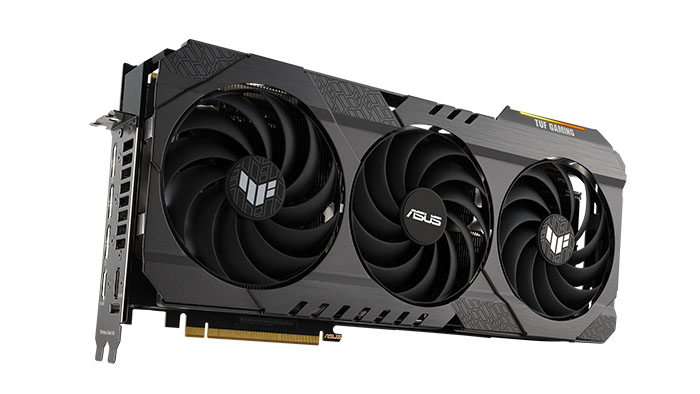 Introduction
When looking for a high-end graphics card, getting a design that offers top-tier performance and high-quality design features is a must, and the ASUS TUF Gaming 3090Ti will provide a solid combination of both. Whilst the base performance is fairly similar to other 3090Ti options, the overclocking capabilities pushes the clock speeds up to 1.92GHz, leading to bolstered framerates in a wide range of titles.
To support the additional performance, this design features a triple-fan design surrounded by heatsinks and shrouds to improve airflow and keep the temperatures down when overclocking. This does make this graphics card a bit chunkier than other 3090Ti SKUs, but it is still not as big as the RTX 4000 cards, meaning case clearance shouldn't cause too many issues. Plus, the aluminium design provides a distinct grey look that will compliment the aesthetics of most builds, with the hints of custom RGB adding more wow factor when slotted into a PC.
| Key Specs | ASUS TUF Gaming 3090Ti OC Edition |
| --- | --- |
| Memory Capacity | 24GB GDDR6X |
| Base Clock Speed | 1.56GHz |
| Boost Clock Speed | 1.92GHz |
| RT Cores | 84 |
| Tensor Cores | 336 |
| CUDA Cores | 10752 |
| TDP | 450W |
Things We Like
Overclocking capabilities: OC editions are a great way to bolster performance without having to upgrade to a more expensive GPU. This particular model takes the standard 1.86GHz boost clock speed and puts it up to 1.92GHz to bolster framerates. With further tweaking, this GPU is even capable of hitting 1.95GHz clock speeds, which will provide a significant boost to the 3090Ti's performance.
RGB design: We're big fans of the industrial appearance that most ASUS TUF Gaming products have, but what makes this metal grey design truly stand out is the RGB accents. The addressable TUF Gaming logo on the side of the GPU doesn't take up much space, but it is sure to grab the attention of anyone that gazes upon it.
Things We Don't Like
Fairly large: In a similar fashion to our 3090 choice, the enhancements on this model leads to a much bulkier design that is closer to the size of the typically larger 4000 series cards. As size is one of the main advantages the previous-gen offerings have over their successors, the larger size makes this SKU less appealing.
Pricing: Since the release of Nvidia's next-generation GPUs, pricing for the 3090Ti has been fluctuating drastically. However, they have generally been priced above the more powerful RTX 4080 offerings, making 3090Ti GPUs like this one a less valuable option at retail price.
Summary
Overall, the ASUS TUF Gaming 3090Ti OC Edition combines maximised gaming performance with a premium aesthetic for one of the best experiences you can get from an RTX 3000 series GPU. Whilst the advantages compared to Nvidia's latest generation of graphics cards are fairly limited, this option will be a solid upgrade from any previous-gen GPUs.
Where to Buy
Buy the ASUS TUF Gaming RTX 3090Ti OC Edition on:
Benchmarking Performance
In this next section, we will be pitting these two GPUs against each other in multiple gaming benchmarks from our collection of competitive titles. Along with a direct comparison between the RTX 3090 and 3090Ti, our graphs show how these GPUs hold up against a range of other cards from both AMD and Nvidia.
All of the full benchmarking runs that we do of graphics cards feature on our very own YouTube channel – 'Benched'. There you'll find performance metrics of the latest and greatest GPUs that we've got access to being benchmarked in triple A and popular Esports titles. How's that for testing transparency?
Apex Legends GPU Winner – RTX 3090Ti
First off, in Apex Legends, both the 3090 and 3090Ti performed extremely well at 4K. Both of these cards sat at the top-end, outperforming AMD's range-topping RX 6950XT. It's good to see that these cards are able to more or less hit a reasonable refresh rate speed, while still pumping out 4K resolution in this fast-paced title.
However, the 3090Ti came out on top by a significant margin in this title, with an average fps that sat above the 144Hz sweet spot. Even though the frames produced by the 3090 were also impressive, it failed to consistently reach the optimal 144Hz mark, and averaged out at a point that was closer to the less powerful 3080Ti.
GTA V GPU Winner – RTX 3090
In GTA V, unsurprisingly, both of these Nvidia titans demonstrated stellar performance in 4K settings. Both cards were able to hit over the 144FPS mark, meaning you'll have a buttery smooth experience to match up with the high-quality visuals. GTA V isn't extremely well optimised so its relatively impressive to see even powerful cards such as these hit the high frames that they did.
Even though the RTX 3090Ti provides a greater framerate once again, the less powerful GPU is not far behind, and should offer more than enough performance to coincide with the best 4K displays on the market. Because of this, we wanted to acknowledge the value of the 3090 in this instance compared to the 3090Ti.
COD Warzone GPU Winner -RTX 3090Ti
In COD Warzone, we were left feeling a little bit disappointed from the performance of the 3090. We still hit over 100 frames at 4K, but Team Red's top-end cards managed to outshine Nvidia's titan – the 3090Ti. AMD does tend to do better in niche scenarios, but its a shame to see Nvidia almost falter in performance compared to AMD.
Looking at just the Nvidia offerings, the 3090Ti takes the victory once again, with the 3090 sitting marginally closer to the 3080's performance. In a battle royale where every little advantage can be the difference between winning or losing, the added frames on the 3090Ti will be more beneficial to competitive gamers.
Fortnite GPU Winner – RTX 3090Ti
In Fortnite, the RTX 3090 surprised us. This card should perform relatively well at such a low resolution, but the 3090 was only able to hit around 165 frames on average. Although this is good for a 144Hz refresh rate, the 3090 should definitely be able to strive for higher frames overall. The 3090Ti showed off its power at 1080P with 206 frames on average. We can't say that either of these cards were performing poorly because this is simply not the case, and they are undoubtedly GPUs better suited to 4K than 1080p gaming.
Once again, the 3090Ti offered better performance in this title and placed as expected compared to Nvidia's other RTX 3000 series GPUs. However, the 3090 really missed the mark in this instance, failing to even meet a similar output to the much less powerful 3070Ti. These results suggest that the 3090Ti is clearly a better choice in competitive scenarios.
Conclusion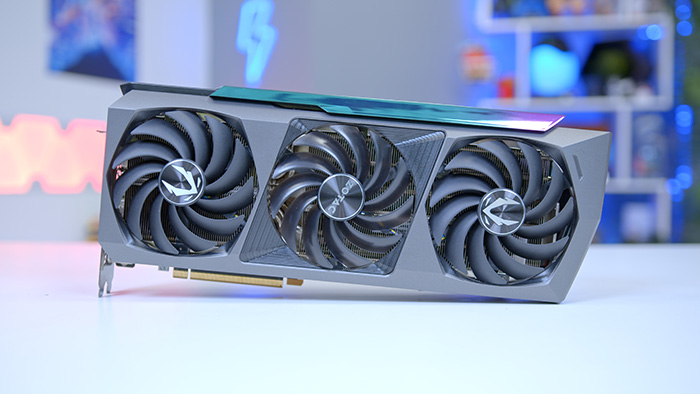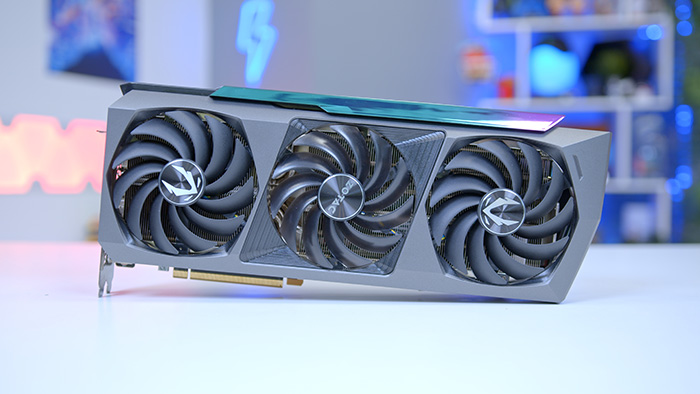 GPU Versus Winner – NVIDIA RTX 3090Ti
So after all the discussions and testing, which GPU do we think takes the crown in this GPU versus battle? When it comes to raw gaming performance, it's no surprise to see the RTX 3090Ti come out on top in all of our benchmarks. But in terms of value, the contest becomes much closer to call. Whilst the pricing of both cards fluctuates drastically depending on the SKU and retailer, the 3090 tends to be a slightly cheaper option.
However, the price difference isn't concrete enough to justify the undercut in performance for high-end gamers, making the RTX 3090Ti our preferred option between the two. It's also important to note that both cards have now been somewhat replaced by the release of RTX 4000 series, making them less valuable choices on a wider scale. As a result, we would only suggest picking up the 3090 or 3090Ti if you can find them at a price that is at least cheaper than a RTX 4080, which seems to be quite rare at most retailers.
Buy the MSI Suprim X RTX 3090 on:
Buy the Zotac Gaming RTX 3090Ti on:
Gaming PC Builds
Both of Nvidia's top-end cards have featured in PC builds that we've put together on our YouTube channel. These videos will give you some context as to how these GPUs will perform, and also a guide on how to build a truly insane gaming PC!
The Ultimate $5000 Gaming PC Build
Insane RTX 3090 Gaming PC Build
[adrotate banner="7″]