Introduction
A CPU cooler is a vital component of any PC build, and the market has a vast amount of brands and types to choose from. But this begs the question, which CPU cooler should you choose? Should you grab a cheap cooler to leave more cash for a better CPU, or instead get an expensive option with as many features as possible?
In this piece we'll be breaking down the importance of CPU coolers and deciding whether picking up an expensive cooler is a good option.
Suggested Article: The Best CPU Coolers to Buy for a Gaming PC Build
Types of Cooling
To learn more about what exactly a cooler is, check out our dedicated piece below. Here we'll be looking specifically at the differences between the different cooler types, and what makes them cheap or expensive.
Must Read: What is a CPU cooler?
Air Cooling
The most well known way to cool your CPU is through air cooling. Before liquid coolers were ever introduced, fans were the only way to provide cooling for your processor. Air coolers tend to sit at the cheapest end of the market, as there is a lot less involved in terms of R&D and materials. The standard design of most CPU coolers involves a heat sink fitted with heat pipes and one or two fans attached to either side.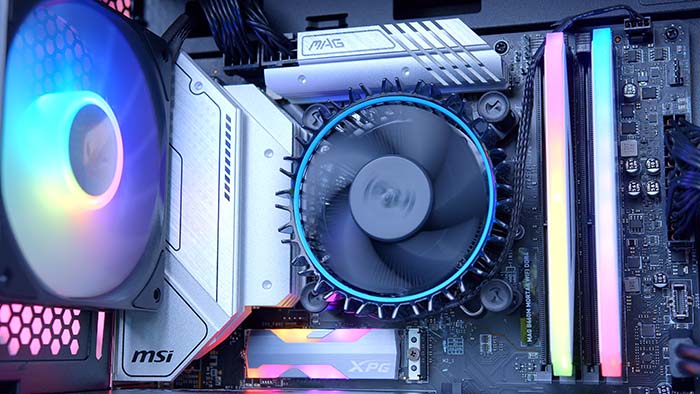 There are a few factors that can affect the cost of an air cooler, making them more or less expensive. One of these factors is the included fans. Fans that can run silently at a high RPMs, and ones that provide optimal cooling, are expensive to manufacture, thus driving the price up significantly. For example, many of Corsair's fans use magnetic levitation technology which allows them to spin faster, without having a huge impact on the noise level.
Other factors that can drive up the price include the size of the heatsink, and the type of heatsink used. Heatsinks consist of 10s or 100s or thin metal fins. The bigger the heatsink, the more fins there are, driving up the manufacturing cost (and also the performance levels!). RGB is also another area to point out. Many modern fans utilise RGB to add some additional aesthetic to a build, and this will add to the price too dependent on how much RGB there is. Generally an air cooler will be much cheaper than an AIO or custom loop, but you can still find expensive air coolers out there.
Liquid Cooling
Liquid CPU coolers or AIOs (standing for all in ones) tend to be situated at the higher-end of the CPU cooler market. Here you'll find a wide range of coolers featuring different radiator sizes, varying designs of fans and extra features like RGB, LCD displays and more. Although these types of coolers tend to offer plenty of choice with concerns to budget, there are definitely some expensive options.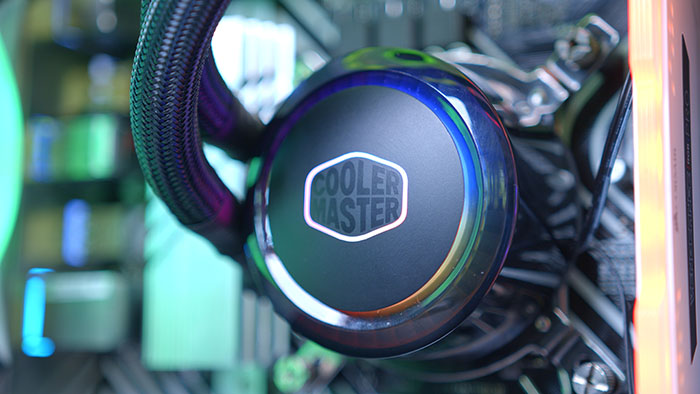 Liquid AIOs tend to be the coolers that have best options in terms of features. You're less limited than with an air cooler, where there is not much a manufacture can really tweak, allowing for more custom designs. Recently, the market has seen widespread adaption of LCD screens on AIO coolers, offering further customisation and system monitoring.
The number of features on an air cooler has a direct impact on cost, with certain extras costing more than others. Features like a screen or RGB aren't going to thermally improve your system, and neither will an LCD. The factors which will make a tangible difference to performance are the number, and size, of included fans, the quality of the pump, as well as the size and density of the included radiator.
Fully Custom Liquid Cooling
We've spoken about custom liquid cooling before, and we've established that custom water cooling is definitely extreme. However, there are reasons why you might want to go the extra mile to make your thermals better.
Custom water-cooling is the process of installing water blocks to the components you want to cool, e.g. the CPU and GPU, and connecting these up with tubes, a pump, a reservoir and some radiators to dissipate the heat. Sounds simple, right?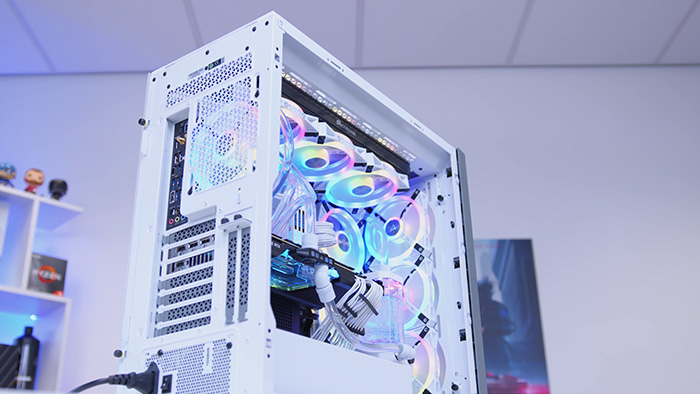 A custom loop will cost you more money than other route by a large margin, and is not for those looking to eek out the maximum price to performance metrics. The tubes, fittings, blocks, pumps, reservoirs and fans are pricey, and aimed at the enthusiast segment of the market. If you're buying an AIO, you're effectively getting all of the above but straight out of the box with less of a requirement to know what you're doing. A custom system will require you to cut down your tubes to shape, along with leak testing and making sure everything is mounted correctly. It can also be a costly process should it go wrong, and you cause damage to any of the expensive components in your system.
As a minimum, you could be looking at $1000 just for soft-line tubes. Pricey! (But very, very cool.) We've put together a video in the past, where GeekaWhat channel host James assembles his first custom loop. You can watch that video here.
CPU Cooler Features
With any component there are multiple features that will ultimately determine the price. With coolers this remains a similar situation, whereby manufacturers are providing coolers that can be configured in certain ways to include these extra features.
RGB Fans or Pump
We all love RGB, and one of the biggest features to be aware of that will make your CPU cooler price tag higher is aesthetic. If you have an AIO that utilises RGB lighting on both the pump AIO and comes with RGB fans this may not be cheap. The same goes for air coolers. An air cooler that has extra RGB will add some great aesthetic, but the caveat is ultimately the cost.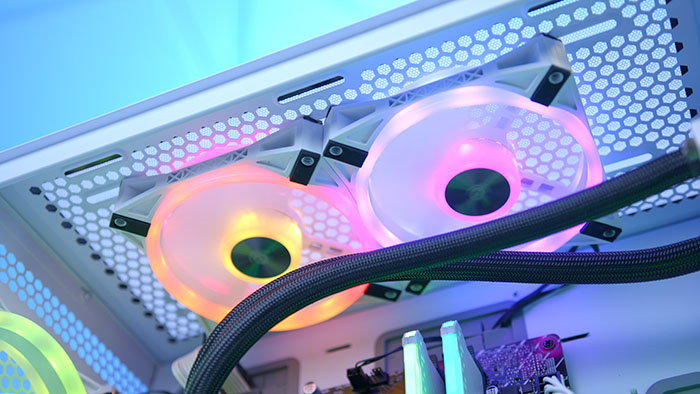 LCD Display
LCD Displays being integrated into coolers is a more recent addition to the market. Brands such as Corsair and NZXT pioneered the technology initially, with others in the space following suit. These screens can be useful for monitoring thermals, fan speeds and other stats, but are a waste if your PC is situated under a desk or out of sight.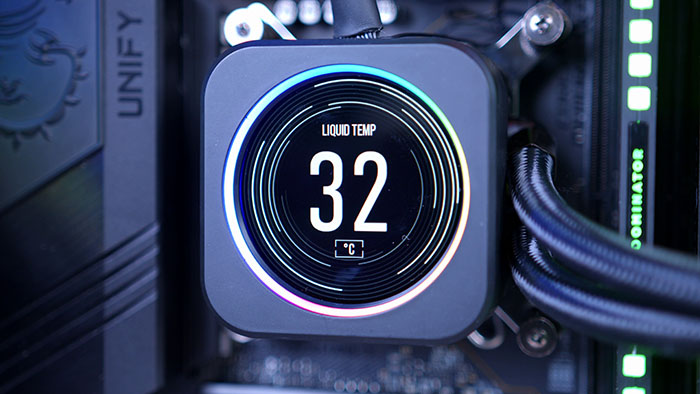 Versatile Mounting Support
Manufacturers are constantly releasing new air and liquid coolers to coincide with new CPU releases from Intel and AMD. Generally speaking, new CPUs will work with older coolers, but it is not a given.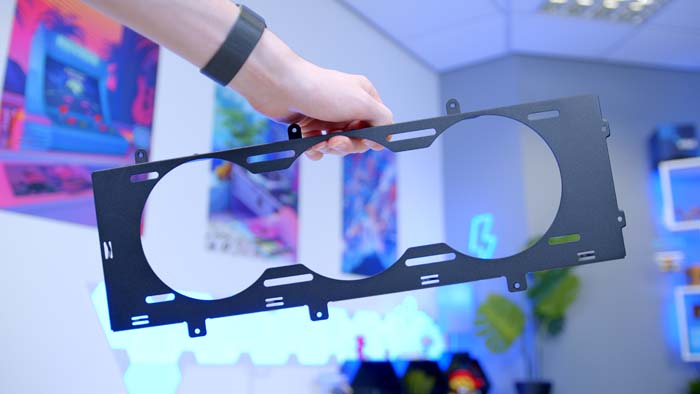 On the AMD side you shouldn't have an issue, with their long standing AM4 socket a constant design throughout their entire Ryzen lineup. As a bonus, their new AM5 socket for Ryzen 7000 CPUs is set to retain cooler support for AM4 brackets. However, Intel CPUs don't always follow the same design philosophy. This means every couple of years we tend to get a new socket, and this means new brackets are needed to fit CPU coolers.
Double check that your cooler has support for your desired CPU and CPU socket before buying. Keep current with your cooler choice and you should't have any issues!
Low Noise Levels
Everyone hates a noisy PC. The whirring and buzzing of your AIO pump or fans is a consistent annoyance that most would rather avoid. Larger fans will run quieter, while more pricey models do a great job of eliminating noise, too. The higher the RPM, the higher the noise, but all fans aren't created equal and budget units will often be the loudest.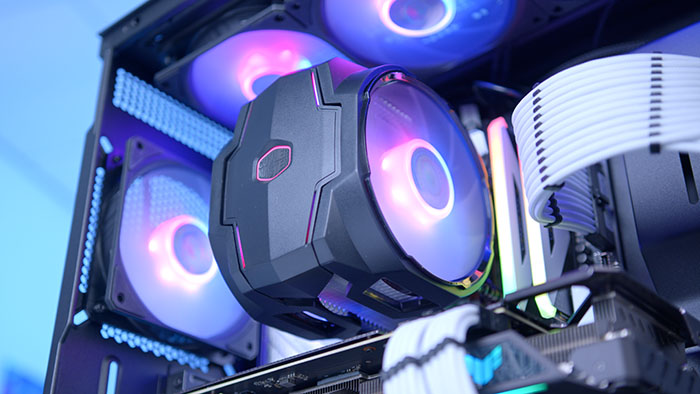 Factors to Consider
Looking out for key features is important, but there are other important factors to consider, too. We've broken down the most important ones that we would consider below.
CPU Overclocking
When overclocking your CPU, a good CPU cooler is unfortunately a must have. Because your CPU is maintaining higher voltages to be able to boost its clock speeds, this means higher temperatures. The better the cooler, the more overclocking headroom.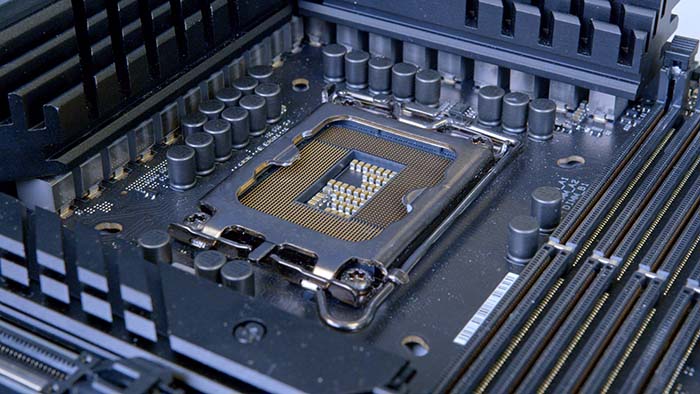 If you plan on overclocking your build, you'll need grab yourself a substantial CPU cooler. In realty this means a modern 240mm cooler or larger. We find 360mm coolers to be the sweet spot for high performing processors. Air coolers are a little more tricky to recommend, but a beefy two-fan unit will be a must for high power configs.
Build Form Factor
If you've got a smaller form factor build making the jump to liquid cooling, with either an AIO or a custom loop, might be better than a low-profile air cooler. This is because the use of liquid can allow you to efficiently move heat away from your processor and other hot components. This not only allows for better CPU cooling, but also cooler components across the board.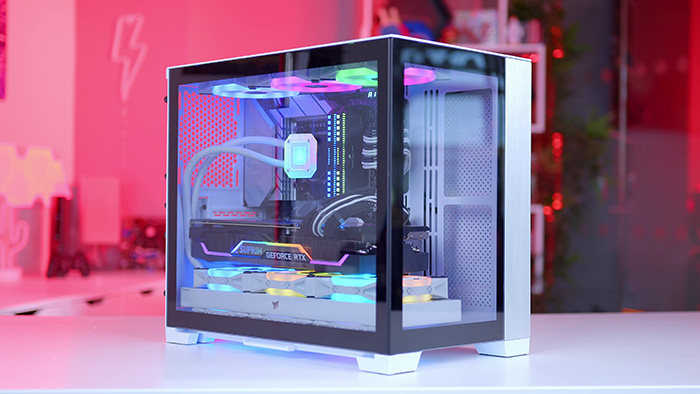 Aesthetic & Design
One of the final factors to pay attention to is pure aesthetic and looks. If you have a specific design for your build, then you might need to shop around to find a CPU cooler that fits the aesthetic. If you're not bothered about RGB and you're settling for a dark colour scheme, a stealthy cooler, like options from Noctua, might be a worthy shout.
This step is all about research, research and more research!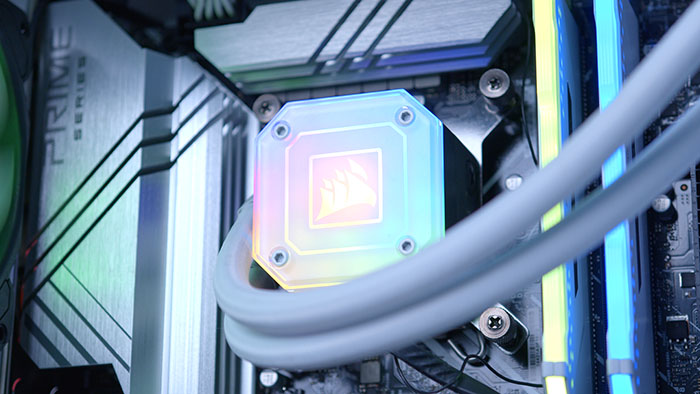 Expensive Does Not Mean Good
Before recommending some of our favourite coolers, I'd like to make a point about expense vs quality. You might think that the more expensive components are the best, and in some cases this is true. For example Nvidia's RTX 3090Ti is the best consumer gaming GPU that you can currently buy, but is it required for a good gaming experience? Definitely not. It's something which we see particularly prevalent with coolers – there are lots of expensive options which aren't necessarily optimal on the price to performance front.
The best way to find out if an expensive cooler is worth the extra cost is by comparing it to other cooler benchmarks within the market. You may find that a $200 CPU cooler which boasts an LCD screen, RGB and a refillable loop actually provides similar thermals to another liquid cooler that is half the price.
Our Recommended Expensive Coolers
With the theme in mind of 'expensive VS good' we've provided some expensive CPU cooler options that we recommend to use. Both of the choices we provided are on the pricier end, but you're definitely getting what you pay for.
Best Expensive Air Cooler: Noctua NH-D15 Chromax Black Edition
Noctua's NH-D15 is one of the most expensive air coolers that you can pick up currently. You would think this CPU cooler is more of a recent addition to the market, but in fact this cooler has been around for over 8 years. Because Noctua made such an incredible cooler in the first place, it is a design that has received many updates in a bid to keep it modern with new processors. If you're looking to overclock or you want a particularly silent system, this cooler is a great choice.
---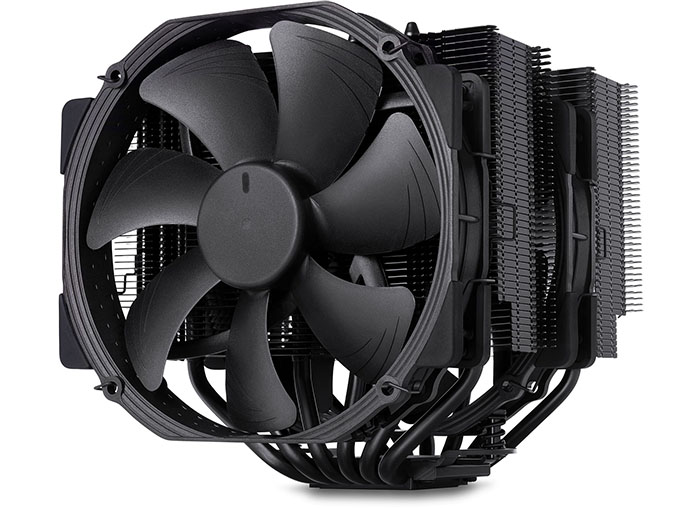 Best Expensive Liquid Cooler: Corsair iCUE H150i Elite Capellix
Corsair's line-up of liquid AIOs are very good, but the H150i Elite Capellix takes the cake when it comes to performance. In terms of thermals this cooler is virtually unmatched when compared to every other liquid cooler available on the market. (With the exception of some very expensive or 420mm AIO options). If you're looking to overclock your CPU, this cooler is definitely a great shout. In terms of aesthetic, this cooler leverages Corsair's iCUE software, and their 'Capellix' technology, creating vibrant and bright LED effect that shine throughout your build.
---