Introduction
Motherboards are a crucial element of any PC build, as they essentially act as the backbone which connects all the other components together, allowing them to communicate with one another to complete various prompts and demands. But searching for a motherboard that provides all the right connections, while sticking to a tight budget can be quite the challenge. Whilst the CPU you plan of using in your PC build will whittle the options down to certain chipsets, there are still plenty of motherboards to consider, all with varying designs, versatility, and performance parameters.
Fortunately for you, we've tested a wide range of the best motherboards available and slimmed down the best options within each price range to pair alongside Intel and AMD's range of CPUs. This time around, we'll be looking at budget-friendly motherboards that can house Intel's range of affordable processors. If you have an AMD CPU in your build, head over to our roundup of the best budget Ryzen 7000 motherboards.
Best Budget Intel Motherboard: MSI MAG B760 Tomahawk WiFi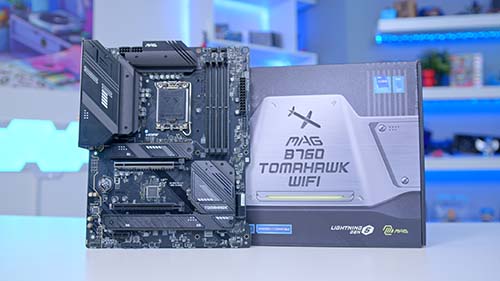 Out of all of the budget-friendly motherboards that are compatible with Intel's selection of processors, MSI's MAG B760 Tomahawk WiFi is the clear winner. Offering support for DDR5 memory, multiple M.2 slots for storage, as well as plenty of longevity thanks to the Gen5 x16 slot for GPUs, this motherboard offers great value to budget and mid-range consumers. On top of this, the minimalist black aesthetic will blend in well with other components, with the heatsinks providing improved durability and thermal regulation.
All Motherboards in Our Testing Roundup
ASUS ROG B760-G Gaming WiFi D4
ASUS TUF Gaming B760 Plus WiFi D4
The Best Budget Intel Motherboards
1. ASUS ROG STRIX B760-G Gaming WiFi D4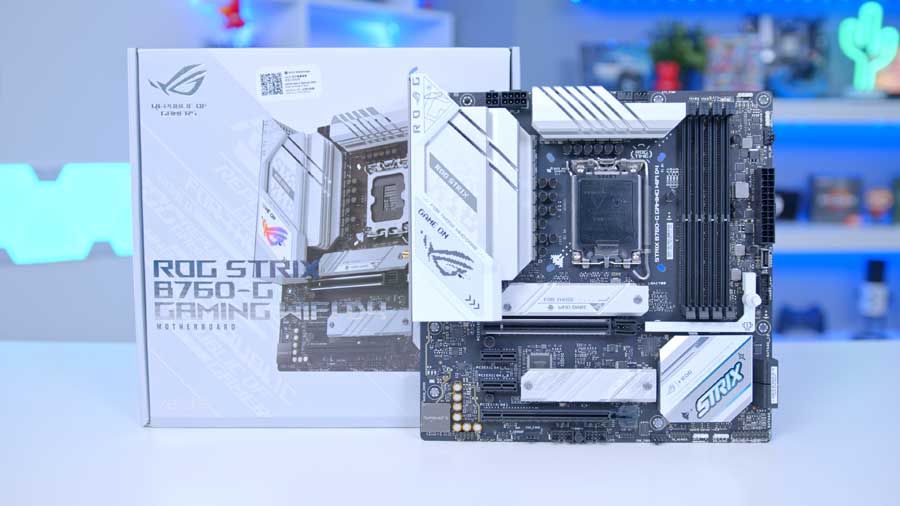 For budget builders planning on keeping their system compact, the ASUS ROG STRIX B760-G Gaming WiFi D4 is arguably the best choice. Additionally, this motherboard is also an excellent option for anyone putting together an all-white PC build. This particular design seems to address a specific niche within the market for compact components with a white aesthetic, making it quite the rare commodity.
But putting looks aside for now, the STRIX B760-G also offers plenty of support for a budget-oriented PC. With DDR4 RAM compatibility and speeds up to 5333MT/s, users can take advantage of the best DDR4 memory on the market, leading to smooth and responsive gameplay.
Longevity won't be too much of an issue either, as this motherboard comes with a PCI-E 5.0 x16 slot, which provides support for those planning to upgrade their GPU in the future. The rear IO also includes a number of high-speed USB ports, which ensures a low latency connection when plugging in various gaming peripherals.
Though the Strix B760-G does as much as possible to ensure the performance isn't limited by its Micro-ATX form factor, this motherboard does have some downsides. For example, the niche design choices will deter a lot of consumers away from this board. In addition, the smaller form factor prevents this design from having additional PCI-E slots for M.2 storage and GPUs.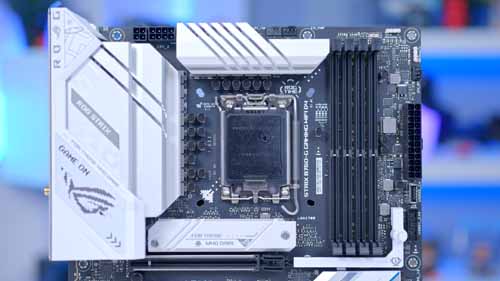 Buy the ASUS ROG B760-G Gaming WiFi D4 on:
2. Gigabyte B760 DS3H AX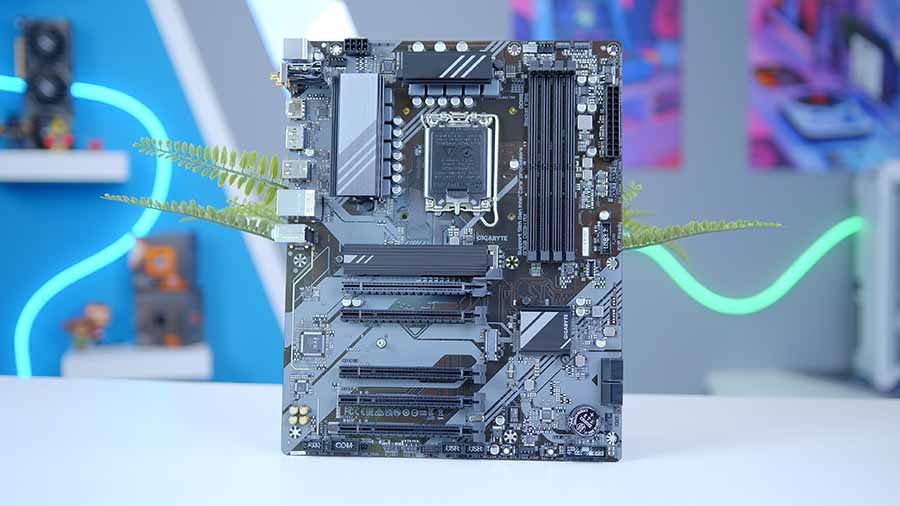 However this motherboard puts all of its focus into performance, which means that the aesthetic is a bit lacking in comparison to other boards. Additionally, the lack of heatsinks leaves components vulnerable to overheating.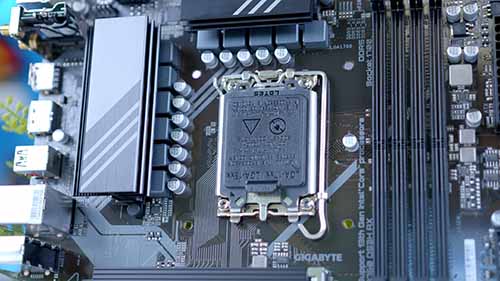 Buy the Gigabyte B760 DS3H AX on:
3. MSI MAG B760 Tomahawk WiFi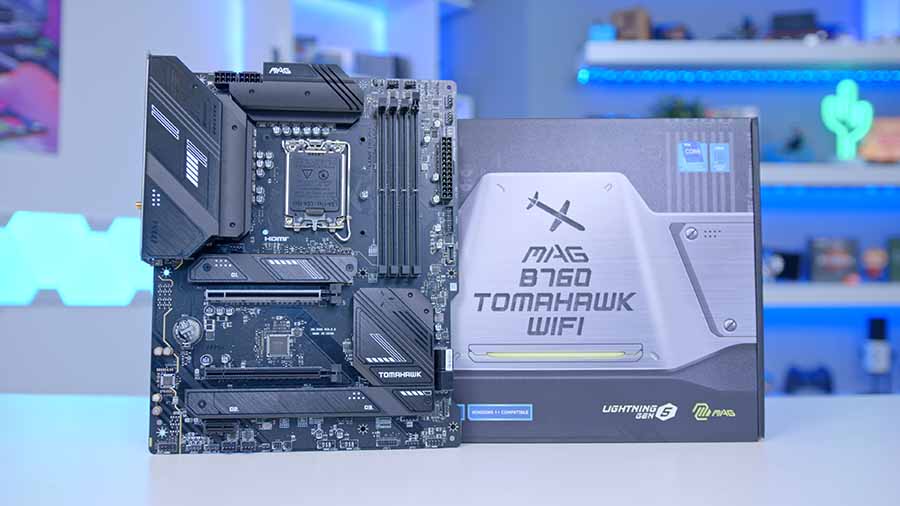 In terms of connectivity, this motherboard includes a range of high-speed USB ports for connecting peripherals, as well as a WiFi 6E module and a 2.5Gb LAN port, which are both extremely reliable connections for gaming whether you're opting for wired or wireless. That being said, the rear IO also includes a range of USB 2.0 ports, which means you'll have to make sure your gaming mouse or keyboard are connected to the right ports for optimal performance.
As for the appearance of the B760 Tomahawk WiFi, this motherboard will fit into most PC builds without any issues. However, the overall aesthetic is fairly bland, compared to some of the more premium Intel motherboards on the market.
Buy the MSI MAG B760 Tomahawk WiFi on:
4. ASUS TUF Gaming B760 Plus WiFi D4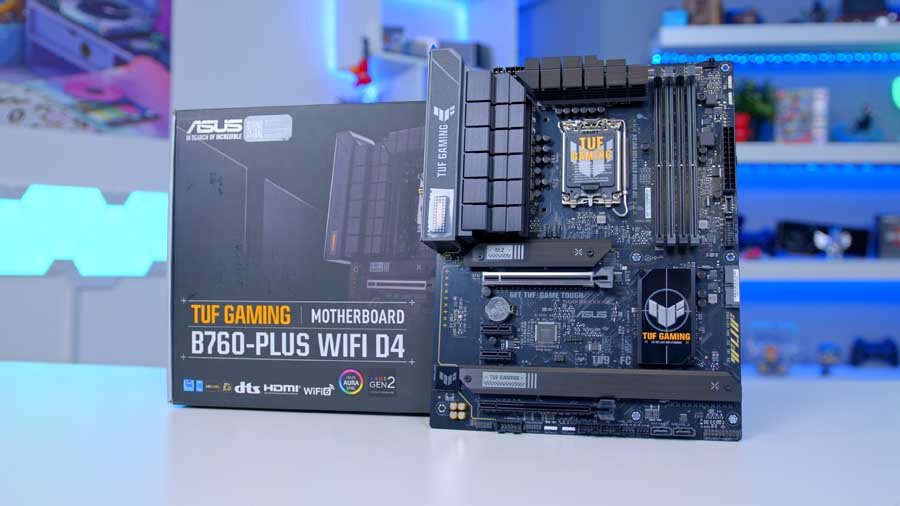 If you're looking for a motherboard that looks as good as it performs, then the ASUS TUF Gaming B760-Plus WiFi D4 will be a suitable fit. B760 motherboards can often look fairly lacklustre due to their lack of heatsinks and focus on performance over aesthetics. However, the TUF Gaming B760-Plus WiFi D4 uses the barebones PCB as an advantage, as it contributes to the industrial-theme used throughout the design.
The performance of this motherboard isn't too bad either, as it offers support for a Gen5 graphics card, as well as multiple slots for M.2 storage. This should be more than enough to support a budget-friendly gaming PC, along with a number of upgrades for years to come.
Unfortunately, the focus on improving the aesthetic of this motherboard comes with a significant price hike, making the TUF Gaming B760-Plus WiFi D4 less than ideal for consumers looking for the best bang for their buck. On top of this, the limitations that come with DDR4 RAM and lack of support for Gen5 SSDs will restrict system-wide performance as games become more demanding in the future.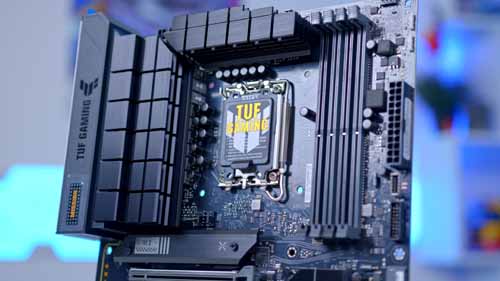 Buy the ASUS TUF Gaming B760 Plus WiFi D4 on:
How We Tested the Best Budget Intel Motherboards
When testing a range of motherboards for a particular budget, chipset, or use-case, we evaluate every motherboard using the same procedures and factors, which gives each product an equal chance of being considered the best option for consumers. The range of factors we consider when testing motherboards include the following:
Performance
Design
Connectivity
Versatility
Value for money
Intel Chipsets Explained
When searching for a motherboard to go alongside an Intel CPU, the easiest way to cut down your list of options is to stick with a certain chipset. Each chipset will be suited towards specific budgets, generations, and tiers of processors. To determine which motherboard is best suited to your CPU, we've put a list together of the recommended chipsets for each processor.
| Intel Chipset | Recommended Intel CPUs |
| --- | --- |
| B660 | i3 12100, i5 12400, i5 12600 |
| B760 | i3 13100, i5 13400, i5 13600, i5 14600 |
| Z690 | i5 12600, i7 12700, i5 13600, i5 13700, i9 12900 |
| Z790 | i7 13700, i7 14700, i9 13900, i9 14900 |
Frequently Asked Questions
Z790 vs B760?
Z790 boards are the go-to option for those looking to build a high-end or mid-range PC, due to its stronger set of features, slots and ports versus B760. But B760 motherboards offer an edge on pricing, which makes them worth considering if you're being a bit more price conscious.
Can I Overclock on B760 Motherboards?
Unfortunately, no. B760 motherboards do not support CPU overclocking, you'll need to pick up a Z790 option if you plan on pushing your CPU a bit more.
Is Gen5 Necessary?
Yes and no. While Radeon 7000 and RTX 4000 graphics cards do not use PCI-E 5.0, the next generation of cards are likely to use this slot in some capacity, though the specifics remain unclear.