Introduction
Fitting out a PC with components that work together can be rather complicated. Motherboards sit as the backbone of your build and offer a myriad of options. With so many choices on the market, offering a range of differing features, chipsets and sockets it can make selecting PC parts very confusing.
The biggest question you might be asking yourself is – 'what does a motherboard do, and why is it important to choose the right one?' We hope to answer that in today's article by covering the importance of motherboards. In these 'What is?' articles we seek to answer your questions and inform you on each individual component that goes into making a functioning PC build.
Suggested Articles: The Best CPU & Motherboard Combos to Buy in 2022!
What Does a Motherboard Do?
Quite simply, a motherboard is a PCB (printed circuit board) that connects all of your parts together. All of the other components that go into making a PC build (e.g. the CPU, graphics card, memory and so on), will slot into a motherboard. The motherboard handles all of the data passage between these componenets.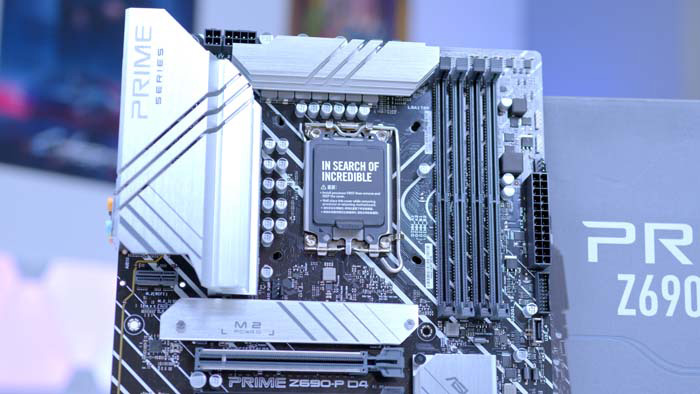 Without getting too heavy on the computer science front, we can briefly talk about buses. Buses (not the big red kind, with 4 wheels), are a set of small circuits that transfer data from one component to another. There are lots of different buses that do different things on a motherboard, but their main function is to send and receive data. These will feature on every motherboard, and over time buses have improved in speed so that data can be sent quicker.
Another function of a motherboard is to provide power delivery for each component. In combination with the power connectors provided by a PSU, some of the connections have their own power provided by the motherboard. Components like your RAM and M.2 SSDs run solely off the motherboard, as they require less power. For other components like your GPU, this takes a certain amount of wattage from the motherboard, topping this up with more power from the PSU.
[adrotate banner="7″]
Chipsets & Sockets
I find that one of the most confusing areas of buying a motherboard is picking a chipset, and figuring out which CPU socket you need. But the question is, what is a motherboard chipset, and a CPU socket? A CPU socket is the physical slot that your processor will go into when you build your PC. A chipset on the other hand is a designation that determines what, and how many features your motherboard can support.
For example, a Z690 motherboard will support the most features available on the Intel 12th generation range of CPUs. On the other hand a B660 motherboard will support less of the overall features available on this range, with less USB ports, fewer PCI-E lanes, and no CPU overclocking support.
To explain the differences between the chipsets available and CPU sockets, we've created a table below that breaks this down, with a more thorough explanation.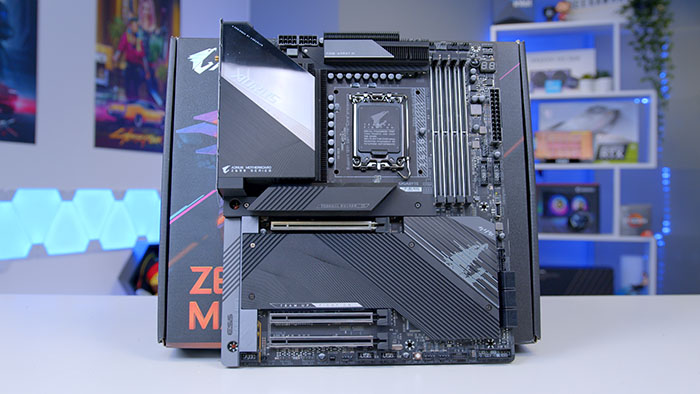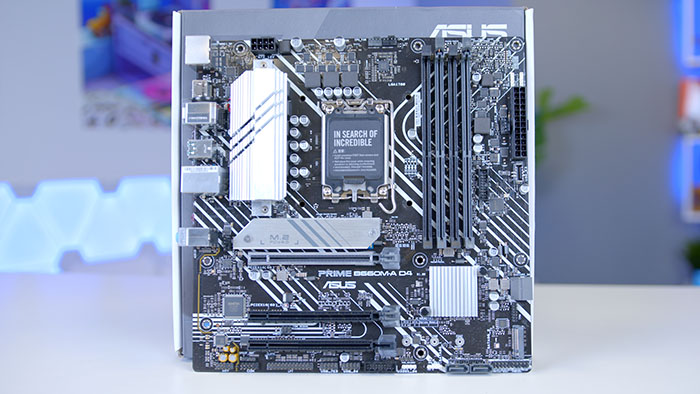 Motherboard Chipset and Socket Explanation
| | | |
| --- | --- | --- |
| CPU Generation | Compatible Motherboard Chipsets | CPU Socket Type |
| Intel 12th Gen | Z690, H670, B660, H610 | LGA 1700 |
| Intel 11th Gen | Z590, H570, B560, H510, Z490*, H470* | LGA 1200 |
| Intel 10th Gen | Z490, H470, B460, H410 | LGA 1200 |
| Ryzen 5000 Series | X570, X470, B550, B450, A520 | AM4 |
| Ryzen 3000 Series | X570, X470, B550, B450, A520 | AM4 |
| Ryzen 2000 Series | X570, X470, B450, X370, B350, A320 | AM4 |
The most interesting point to make here are the chipset differences between the same socket. To briefly explain, The Intel 11th gen range of CPUs has the LGA1200 socket, and it offers backwards compatibility with Z490 and H470 chipsets of the previous generation. Those looking to pair up a newer CPU with an older motherboard should proceed with caution, as older boards will likely need a BIOS update – an unnecessary complication for first time builders.
With AMD, the situation is slightly similar. The socket for Ryzen processors has remained the same since the first generation. This is honestly awesome, because it provides consumers plenty of options for upgrades later on. The amount of supported chipsets is slightly different between Ryzen 2000 CPUs, and Ryzen 5000, but the fact you can jump 3 or 4 series of CPUs is an incredibly pro-consumer move. Great work AMD!
Slots & Connections
The motherboard is one of the more complicated components to understand, because it comes with loads of slots, connectors and small pins. To give you an idea of what each piece does, we've taken a look at the most important and most common features of modern motherboards.
PCI-E x16 Slot
Besides the CPU socket, this is probably the most important slot on any motherboard. The PCI-E x16 slot is for your graphics card. The reason 'x16' is designated to this slot, is because this is the amount of PCI-E lanes that this area particular part has dedicated to it. For those that are unsure about what PCI-E lanes are, take a look at our Z690 vs B660 motherboards article, where we cover the major differences between 12th gen chipsets. A PCI-E lane running on the latest standard is important for installing the latest GPUs.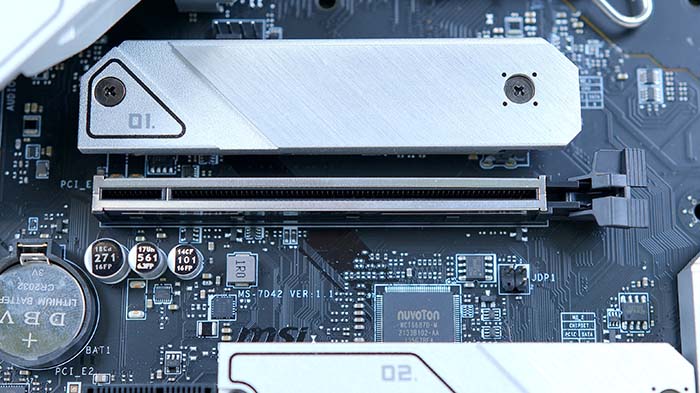 PCI-E M.2 Slot
M.2 SSDs are currently the fastest consumer storage options available because of the interface they use. Similar to your graphics card, M.2 drives use the PCI-E interface for high bandwidth – allowing the data transfer rates needed for the speeds they offer. With the newest Gen4 standard, some of the latest drives on the market have become even faster!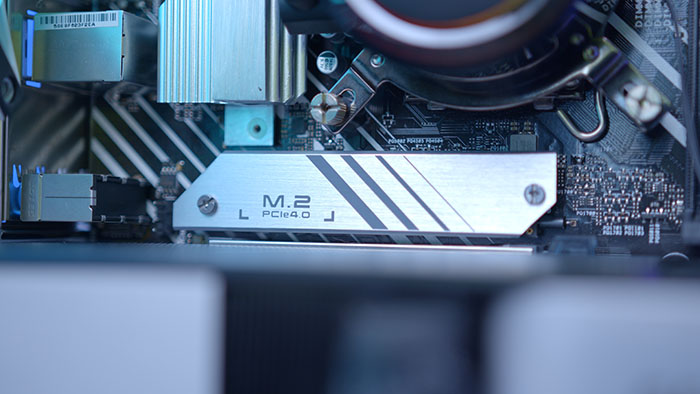 [adrotate banner="7″]
RAM DIMM Slots
DIMM slots exist to allow for the installation of your RAM sticks. Dependent on the kind of kit you've picked up, you might have either 2 or 4 sticks to install. You aren't required to fill all of the slots, and it is advised to leave 2 slots open on a 4 slot board, if possible. The number of included slots differs by manufacturer and price-point.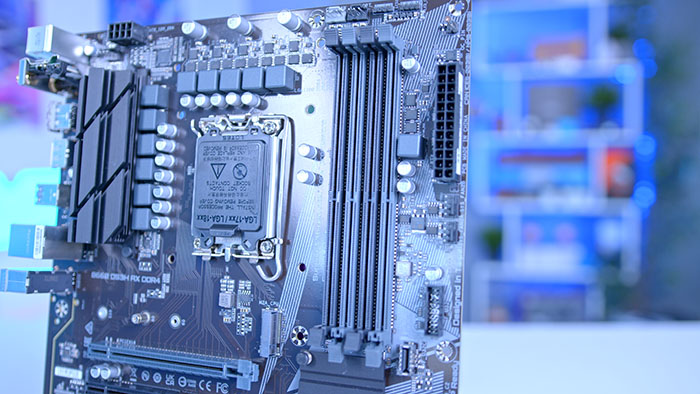 USB Headers & JFP1 Power
These USB headers are for your front panel IO. When you buy a case, towards the top there will be a power button, and some USB connections that you can plug peripherals into. Both of these need to be powered in some way, and this is done by the internal headers that feature on your motherboard. Every board will be different, and may not support the latest generation of USB. Your power, reset and hard drive LED will also need to be plugged into JFP1 connections, which usually resides in the bottom right corner of the board.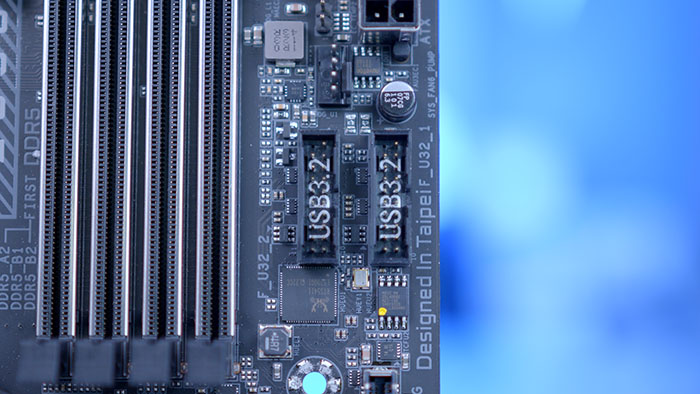 Rear IO
Every motherboard will feature a rear IO panel that will house all of your USB connections, ethernet, and audio connections. Additionally, the manufacturer may also provide integrated WiFi, a full audio suite, BIOS Flash and CMOS reset buttons. All of these will feature on your rear IO and will differ based on the motherboard that you've bought, and how modern the board is.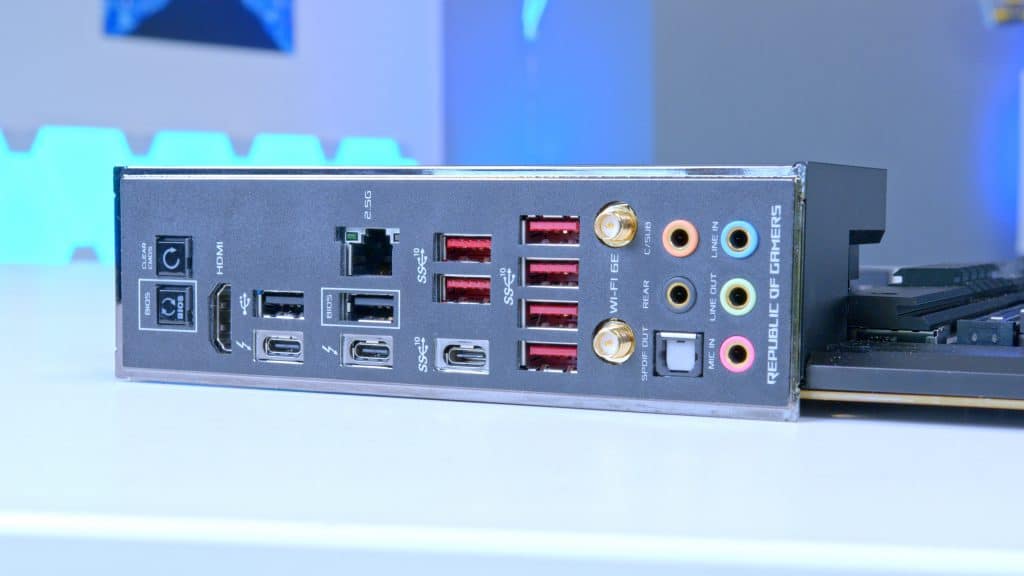 Power Connections
Your motherboard will house some power connectors all around the board, and these tend to remain the same for each board. The only major difference between motherboards is that you may have more or less of them. For example, on this Z690 AORUS Master, towards the top right of the board, the chunky rectangular connector is a 24-pin motherboard power delivery. The two 8-pin connectors at the top left are for your CPU power. Across the board you will also see a range of 4 connectors for your cooling solution. Dependent on the board you may also see individually addressable RGB headers too.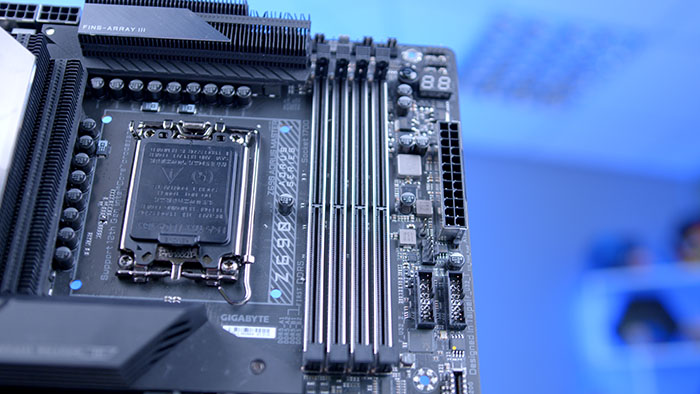 Which Motherboard is Best for You?
The question of which motherboard you should pick out will entirely depend on a range of factors, like budget, preferred features, gaming experience and more. We've looked at the Best CPU and Motherboard combos, and the Best Z690 and Best B660 boards you can buy, which will help you pick this complication market apart!
When it comes to gaming performance, most motherboards (including budget options) are perfectly fine. The B660 DS3H AX which is one of our favourite budget boards, will perform extremely will with low-end and mid-range components. So for those of you wanting to jump into some 1080p and 1440p gaming- a board like this would be ideal! For 4K gaming, a low-end motherboard shouldn't be much of a problem, but we wouldn't recommend sticking with a budget board.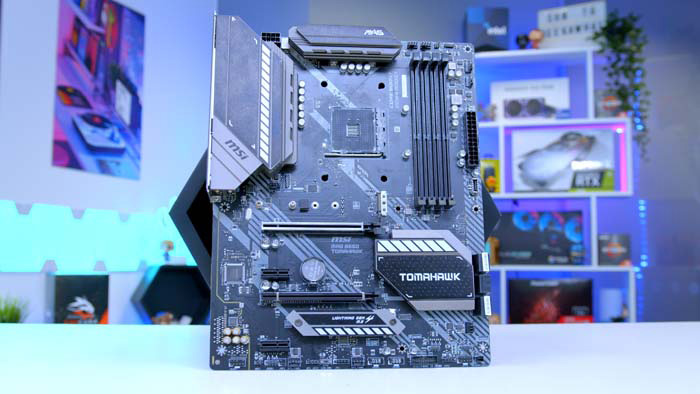 Realistically your motherboard won't bottleneck the other components within your system, but because there is a big performance overhead with 4K gaming, we would recommend upgrading to a board that at least gives you some overclocking support. This way you can get some better power from your CPU, and it also gives you some redundancy if a game isn't optimised.
Otherwise, the motherboard that you choose entirely depends on you. If you plan on upgrading to a more powerful CPU, or latest generation graphics card, we'd recommend factoring this in, and picking a motherboard that matches those requirements. Alternatively, if you are putting together a system that looks awesome, it might be worth looking around to see what you can find in the mid-range and high-end department, as budget options tend to offer more of a 'barebones' aesthetic.
[adrotate banner="7″]
Our Recommended Picks:
Below we've provided some of favourite motherboards choices to take a look at. Most of these boards have featured on our website in a review which we would recommend you go check out for a more in-depth look at them! The ones we've chosen are from Intel and AMD giving you some different options in terms of features and price points!
Intel 12th Gen Boards
Gigabyte B660 DS3H AX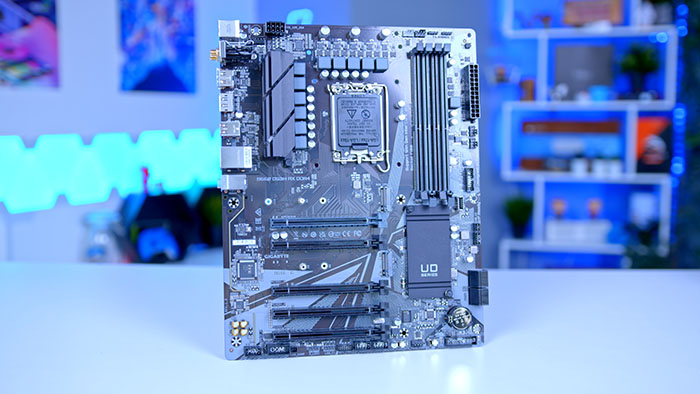 The Gigabyte B660 DS3H AX is one of our favourite boards that arrived with the 12th gen chipset. Despite lacking on look this could not be said for features. This board features Gen4 compliant M.2 slots, along with high speed RAM DIMM slots, plenty of rear IO including onboard WiFi. Needless to say for the price of this board it is well worth picking up!
---
MSI MAG B660M Mortar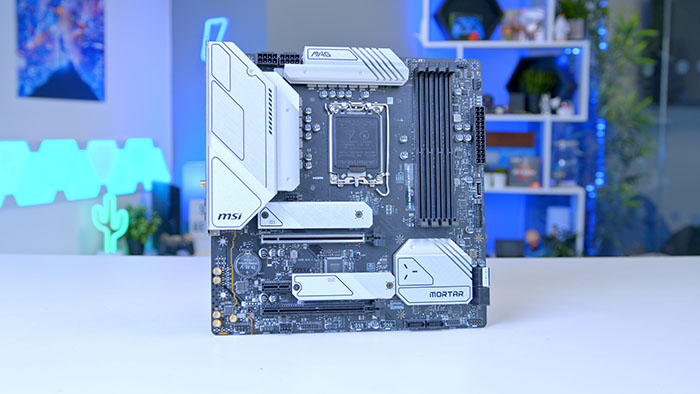 The MSI MAG B660M Mortar is an awesome mid-range board on the B660 chipset that comes with a wide range of features. Although this board is a MicroATX variant it definitely does not lack quality. With plenty of rear IO along with support for PCI-E 4.0. This motherboard also comes with an integrated rear IO shield making your build much easier.
---
ROG Maximus Z690 Hero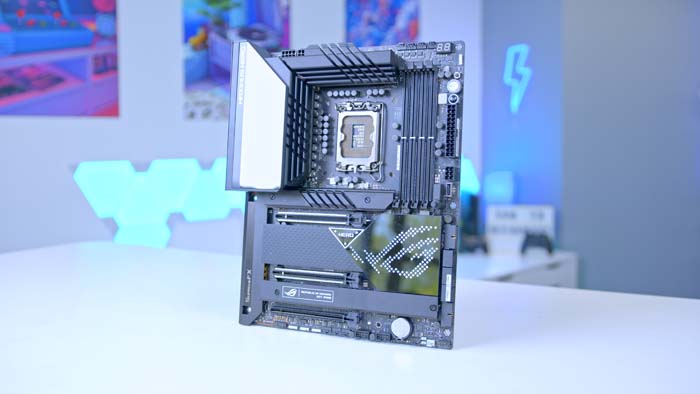 ASUS' ROG Maximus Hero is the cream of the crop when it comes to motherboards on the Z690 chipset. Not only do you get an awesome looking board, but this option is crammed with features. DDR5, PCI-E 5.0, 20+1 VRM power phases are to name a few. This board is awesome for those looking to create an incredible powerful build.
---
AMD Ryzen Boards
Gigabyte B550M Gaming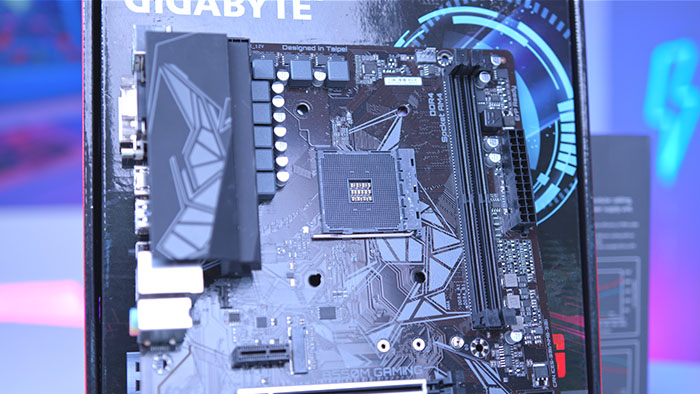 Part of the B550 chipset, this B550M Gaming supports both the Ryzen 3000 and 5000 series CPUs. This motherboard also supports PCI-E 4.0 for both the x16 and x4 slots providing great speeds for SSDs. Overall, this motherboard is ideal for a budget entrant to the AMD Ryzen range.
---
MSI MAG B550 TOMAHAWK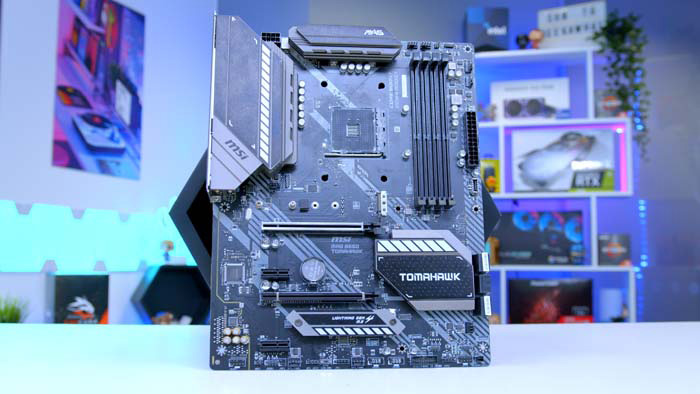 MSI's MAG B550 TOMAHAWK is a brilliant addition to the B550 chipset but with more of a mid-range market in mind. The B550 TOMAHAWK features a Gen4 compliant M.2 and x16 slot for your GPU. It also comes with plenty of rear IO including dual LAN, with one of them being 2.5 Gigabit!.
---
AORUS X570 Master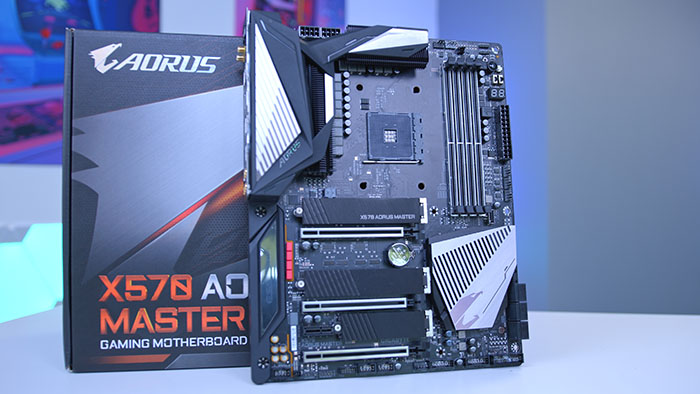 This AORUS X570 Master is a board we've taken a look at before and we love it. It's one of the best motherboards available on the high-end market and thus comes with plenty of features. Not only does it look awesome, it comes with PCI-E 4.0 support, dual LAN connectors, and USB 3.2 Gen2 headers!
---