Introduction
With the number of people building a Gaming PC skyrocketing, the burning question for many first-time builders is, 'what do all of the different components do?' In this 'What is?' series, we'll be breaking down what all of the components in a Gaming PC do, from the GPU, RAM, PSU and, today, the processor – otherwise known as the CPU. What is a CPU, and why is it important to pick the right one for your next PC build?
Suggested Article: The Best CPUs for Gaming 2022
What is a CPU For?
In short, your CPU (or Central Processing Unit) is the brain of your PC Build. This component is responsible for running tasks, doing complex calculations, arithmetic, logic and so much more. It's job is to receive data from components like your RAM, and execute on instructions. It's job is also to instruct other components, like your GPU, what to do.
For example, the graphics card (GPU) is the driving force of your display, and will ultimately be the main source of power for gaming performance. But, without a CPU your graphics card can't figure out what to display on the screen – with the CPU needing to tell your GPU what to display on your monitor.
This is a rule that applies across the board, to lots of your components. In the instance of your SSD, the processor will do all of the varying calculations for you to move an individual file, write new files or read from the existing data.
Generally speaking, when you start to pick out the components you want to buy for a build, we would recommend starting with your CPU and GPU first. Doing this will allow you to figure out the rest of your budget, and help you decide what kind of system you are putting together. If you're looking to play games at 1080p High Settings, you can look at a mid-range or budget processor. Alternatively, if you're a video editor doing some intense rendering work, then maybe a Ryzen 9 or Intel Core i9 might be a better choice.
CPUs vs APUs
Another term you may hear batted around is APU – but how does this differ to a regular CPU? An APU is a variant of a CPU that has a more powerful integrated graphics chip, and is more of an AMD branding name than anything else. The idea here is to create better emphasis for consumers on the graphics side of the chip – and shake off the idea that CPU's can't game.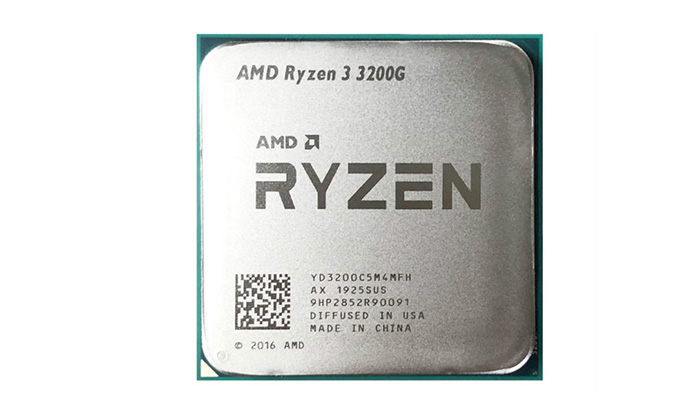 APUs have been a very strong option in the last few years, especially as GPU pricing has often been out of reach for most consumers. There are however two major considerations to look at. Firstly, the CPU's heat output. Due to the fact that your CPU is essentially doing overtime to output graphics as well, this will push out slightly more heat than usual. If you have a good cooler you'll be able to reduce this, but ultimately you will need to spend more to get yourself a decent cooler, because a stock option likely won't cut it.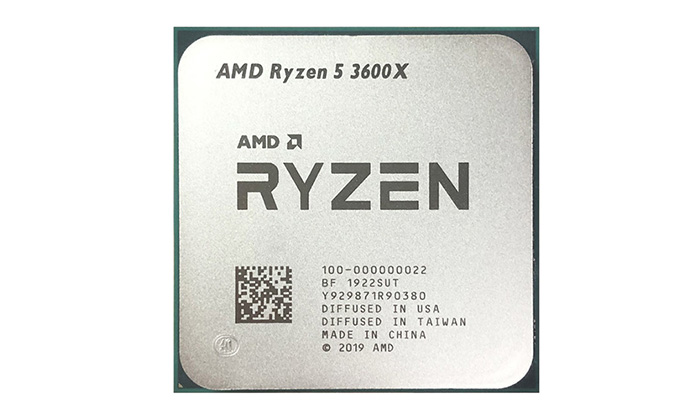 The second consideration, graphical performance. For users that want the best performance in games, you will struggle using an APU. The main purpose of an APU is to tie you over until you can grab a more powerful, dedicated GPU, or to stick with games like Fortnite, Valorant and CS:GO. We would always recommend a budget GPU, like Nvidia's GTX 1650, RTX 3050 or AMD's 6500XT over an APU, as performance mileage will increase significantly.
Major Brands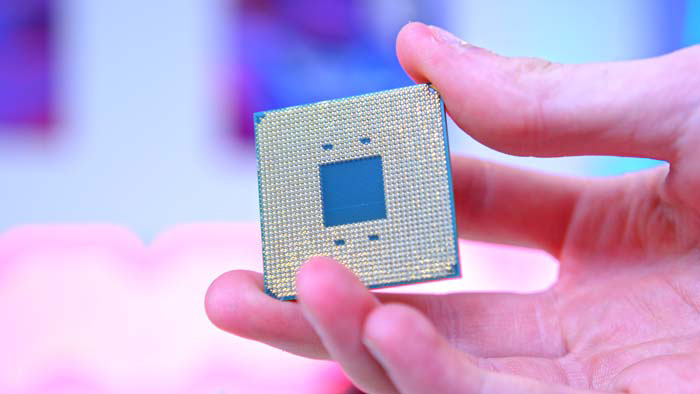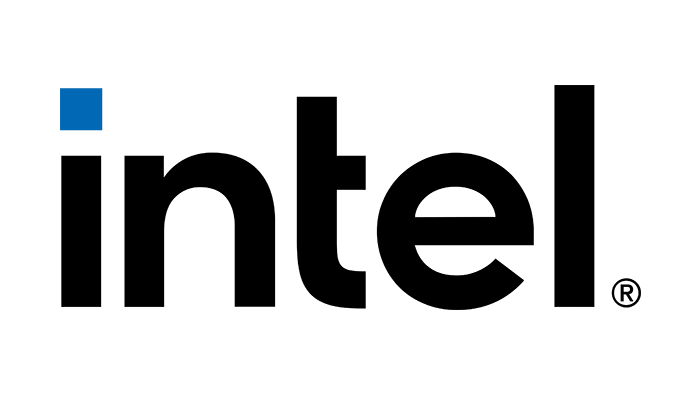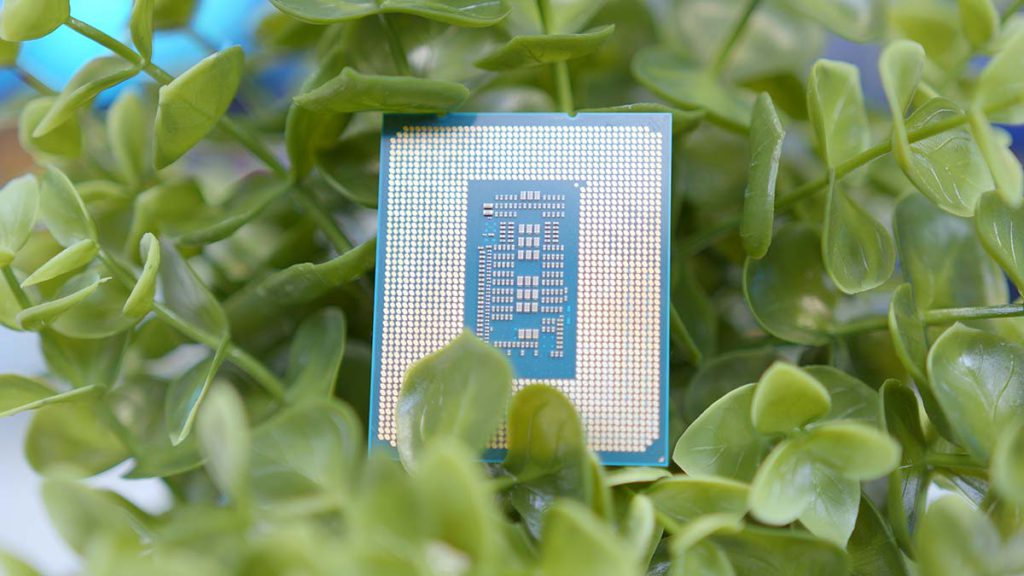 The Desktop CPU market is dominated by two major companies, which are Intel and AMD. Over the last few years, AMD has surged in market-share, and the performance of their processors. The launch of AMD Ryzen has demonstrated a superb move forward for Team Red, and placed significantly more pressure on Intel than in the past. This pressure has cumulated in a strong response from Intel, who's new 12th Generation line-up has retained top spot for performance.
Since gaming desktops have gained popularity we haven't seen any new manufactuer entrants to the Gaming CPU marketplace, and given the incredibly high barriers of entry, we can't see this happening anytime soon.
What CPUs are Best for Gaming?
This question entirely depends on the kind of setup you want to build. It will also depend on the other components you plan on putting into your build. Gaming primarily relies on the processing power of your CPU and your GPU, but the rest of your parts should still match the overall power of the build. For example, if you decide to pick an i5 12600K and a 3060Ti, we would recommend having either 16GB or 32GB of RAM, and good cooling to ensure components perform at optimal levels.
Below we've created a table that recommends different CPUs for a range of gaming settings. These are our recommendations and will ultimately differ based on the other components you have put into your build. For a full rundown of the best CPUs to buy, check out some of our other coverage on our website.
Gaming Settings
Recommended CPUs
Recommended GPU Pairings
1080p High
Core i3 12100F
Ryzen 3 3100
Nvidia RTX 3050
Nvidia RTX 3060
Nvidia GTX 1650
AMD Radeon RX 6500XT
AMD Radeon RX 6650XT
1440p High
Core i5 12400F
Core i5 12600K
Ryzen 5 5600X
Ryzen 5 5500
Nvidia RTX 3060Ti
Nvidia RTX 3070
AMD Radeon RX 6750XT
AMD Radeon RX 6700XT
4K High
Core i7 12700K
Core i9 12900K
Ryzen 7 5800X
Ryzen 9 5900X
Nvidia RTX 3080
Nvidia RTX 3080Ti
AMD Radeon RX 6950XT
AMD Radeon RX 6900XT
Ray Tracing
Core i9 12900K
Ryzen 7 5800X3D
Ryzen 9 5950X
Nvidia RTX 3090
Nvidia RTX 3090Ti
AMD Radeon RX 6950XT
Recommended CPU and GPU pairings for gaming at 1080p, 1440p and 4K.
To briefly summarise, at 1080p High settings, the new Intel 12th Gen 12100F and AMD's Ryzen 3 3100 will be perfectly suitable for 60FPS gaming, on the proviso of an appropriately matched GPU. Both AMD and Nvidia are constantly producing new budget cards, and as the market improves these are becoming widely available.
For 1440p gaming, you will require a little bit more juice out of your components. With this in mind, we would recommend sticking to more mid-range CPUs like the Ryzen 5 5600X, and Intel's Core i5 12600K. These two CPUs both offer overclocking support, which will allow you to push things that tad further.
With 4K and Ray Tracing gaming in mind, we would recommend the best components on the market. Technology like Ray Tracing (from both AMD and Nvidia) has a large performance overhead, which should certainly be accounted for.
Our Recommended Picks
Below we've picked some of our favourite CPUs for gaming in 2022. These CPUs are from both Intel and AMD providing you some options both in terms of pricing and features.
Intel CPUs
Intel Core i3 12100F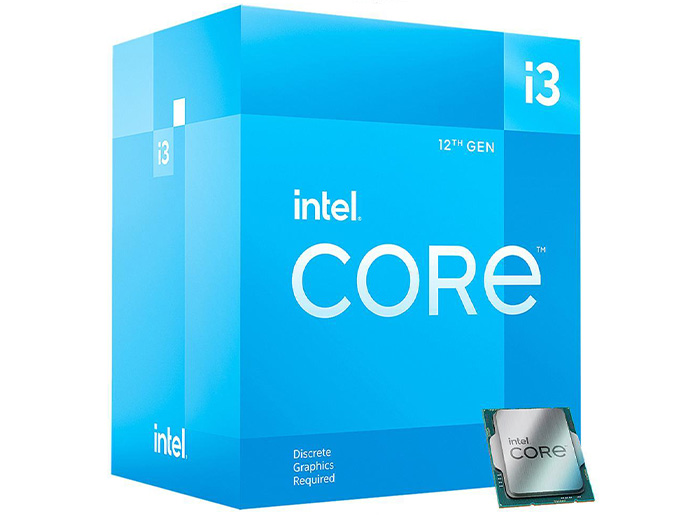 The Core i3 12100F is an ideal budget CPU on the 12th gen range to get into PC gaming. Despite being an i3 it is very powerful and provides plenty of features that come with 12th Gen CPUs, such as Gen4 PCI-£ M.2 support, PCI-E 5.0 for GPUs and more!
---
Intel Core i5 12600K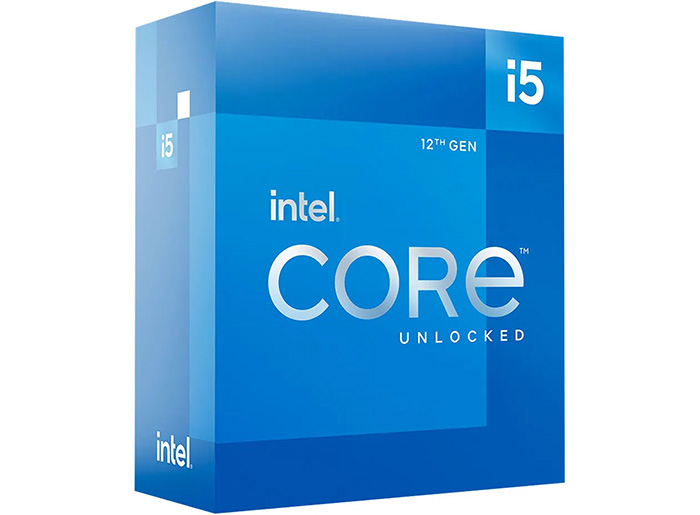 The Core i5 12600K is a brilliant CPU sitting within the mid-range market and as a bonus it comes with overclocking support. With 10 cores, 16 threads this processor is awesome when it comes to raw power. Although it is geared towards less expensive builds, you're definitely getting your money's worth here.
---
Intel Core i9 12900K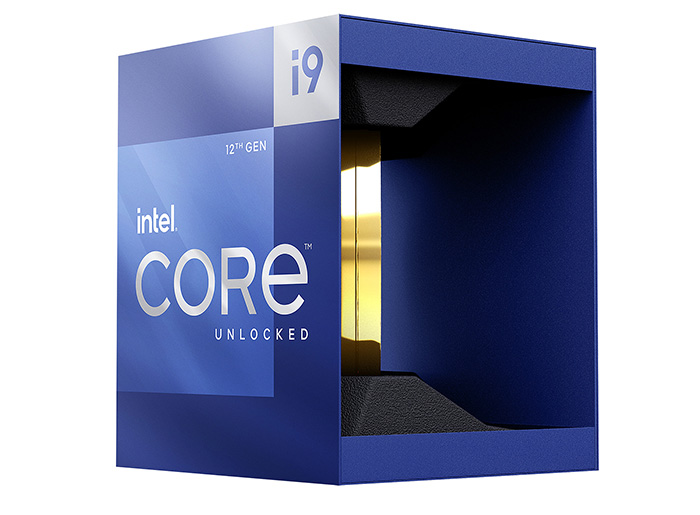 The Core i9 12900K is a behemoth of a CPU and works incredible well for both gaming and workstation builds. With a staggering amount of cores and threads you won't be dropping any frames. This 12900K also have a max turbo speed of 5.2GHz providing leading single-threaded performance.
---
AMD CPUs
AMD Ryzen 3 3100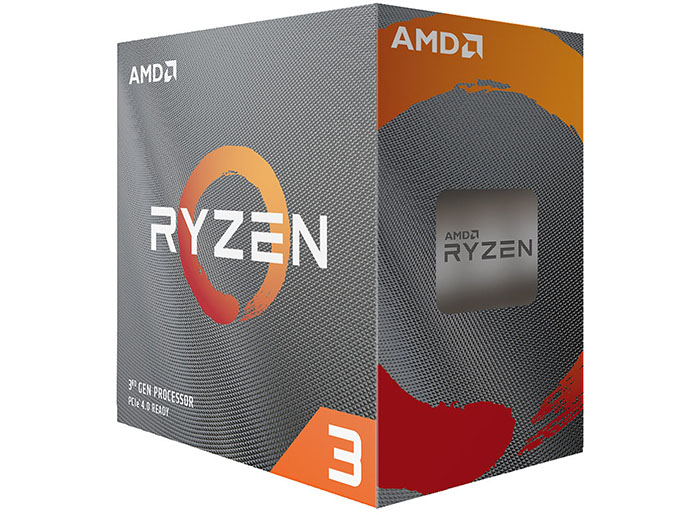 The Ryzen 3 3100 is one of the competitors to the 12th gen range of CPUs, more specifically the Core i3 12100F. In combination with great raw performance, this Ryzen CPU uses the AM4 socket which provides backwards compatibility for both coolers and other CPUs.
---
AMD Ryzen 5 5500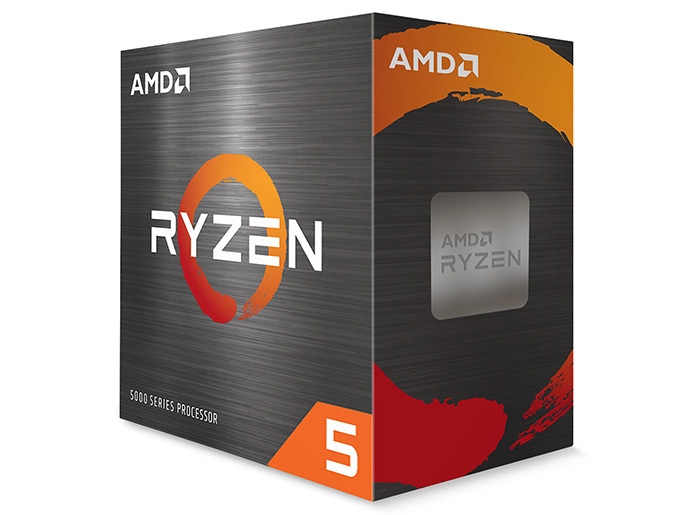 AMD's Ryzen 5 5500 is a great mid-range CPU coming with six cores and 12 threads. If you're looking for brilliant multi-threaded performance the 5500 is a good option and will suit any gaming rig. Overall this is a great mid-range choice and will hold up to whatever you throw at it!
---
AMD Ryzen 7 5800X3D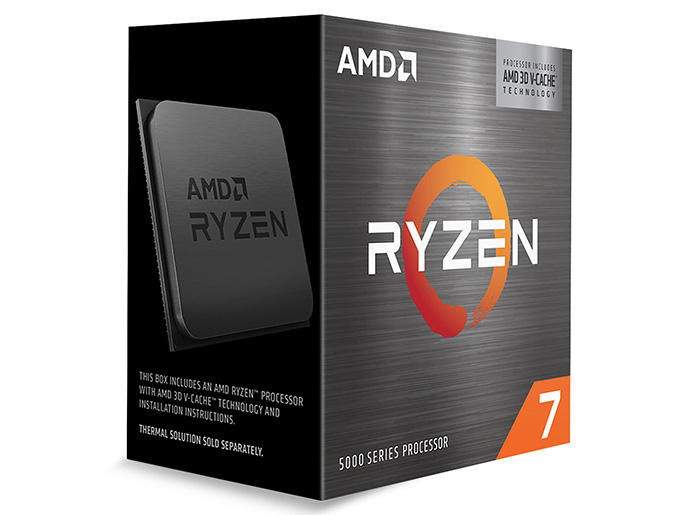 The 5800X3D is one of the latest additions to their 5000 range of Ryzen CPUs. However, with this CPU AMD has thrown in 96MB of L3 cache utilising the 3D V-Cache technology. The point of this cache is to give you a boost within your games. Combine this CPU with a great GPU and you'll be flying.
---