Introduction
With the recent introduction of DDR5 memory into the market, it can be ever so tempting to pick up a new motherboard and buy some fresh and powerful new DIMMS. However, these new kits of memory can set you back a pretty penny, often without much performance upside.
This raises the question, what options do you have if you'd rather stick with DDR4 for now, or are looking to upgrade an existing system? The short answer, absolutely loads, which can make picking out the best kit a confusing endeavour. In this roundup we'll be taking a look at our favourite DDR4 memory kits to pick up in 2022 while considering pricing, performance and aesthetics to find the best options for you!
Suggested Article: The Best RAM to Buy in 2022 (DDR4 & DDR5 Options)
Our Recommendations
1. Corsair Vengeance LPX
👑 Best value DDR4 memory kit for buyers on a budget.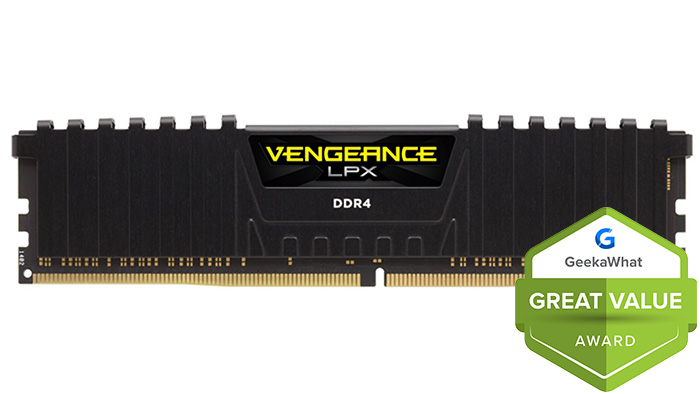 Introduction
First off in our roundup is the Corsair Vengeance LPX kit, which is currently one of the cheapest sets of DDR4 you can buy. In terms of performance, this Vengeance LPX kit provides a reasonable 3200MHz clock speed, fast enough for most modern builds. The low-profile design to the heat spreader also ensures plenty of access to your CPU cooler, and the ease of upgrading to a larger cooler if you decide to in the future!
Key Specs
| Spec | Corsair Vengeance LPX |
| --- | --- |
| Kit Capacity: | 16GB |
| Memory Speed: | 3200MHz |
| CAS Latency: | CL16 |
| RGB: | No |
| Colour Options: | Black, White |
Things We Like
Corsair's Vengeance DDR4 kit keeps things clean, simple and great value. With a neutral design, in both black and white coulorways, it is also a kit that is likely to fit with most build colour schemes. Furthermore, the low profile design, which restricts the overall height of the memory, works great for CPU cooler compatibility in builds. This means the RAM is compatible with pretty much all air and liquid coolers on the market.
Perhaps the best thing about this memory though is the speed and latency. 3600MHz is the optimal speed for most DDR4-based gaming PC builds, while the fast cas latency of just 16 ensures the memory reacts to instructions from the computer quickly. The XMP profile on this memory is also widely compatible with a range of motherboards, making it an incredibly reliable bet for any DDR4-based system.
Things We Don't Like
The aeshetic is a little bland on this kit and, compared to more modern designs, a little dated to be quite frank. The yellow 'Vengeance' lettering can also look out of place, and misses the mark when compared to the RAM's overall neutral design.
Those looking for a super fast RAM kit will also be out of look with Corsair's Vengeance LPX range. With the fastest kits available topping out at a little over 4000MHz at the time of writing, it is clear Corsair's DDR5 kits are the place to look if you want high-speeds in the typical Vengeance design.
Summary
The Vengeance LPX DDR4 memory kit from Corsair keeps things simple, and is a fantastic choice for those looking to buy a great value kit with solid reliability. For faster speeds and more striking aesthetics however, you'll need to look elsewhere, with this slightly dated design falling short in this regard.
Pros
Low-profile design is perfect for large coolers.
One of the best value options.
Perfect for minimalists.
Cons
No RGB options.
Very plain looking.
Buy the Corsair Vengeance LPX Kit on:
2. Corsair Vengeance RGB Pro
👑 Best RGB DDR4 memory kit.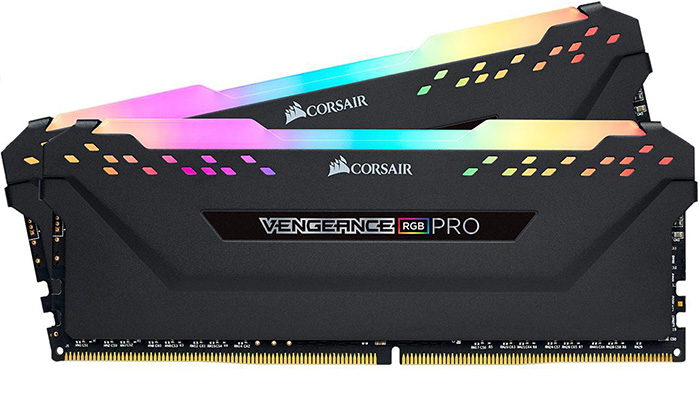 Introduction
Corsair's Vengeance RGB Pro kit offers both great performance and additional flair to add to your build. This particular kit is rated up to 3600MHz speed, which is perfect for overclocking providing an extra boost to gaming and other applications. You also have the option of picking up this kit in black or white giving you an alternative option for your build aesthetic.
Key Specs
| Spec | Corsair Vengeance RGB Pro |
| --- | --- |
| Kit Capacity: | 16GB |
| Memory Speed: | 3600MHz |
| CAS Latency: | CL18 |
| RGB: | Yes |
| Colour Options: | Black, White |
Things We Like
The Corsair Vengeance RGB Pro is one of the most popular DDR4 kits ever made for good reason. Aesthetically, this kit strikes the perfect balance between sleekness and gaming appeal. The customisable RGB LEDs up top can be controlled in Corsair iCUE, for the ultimate in customisation.
Plus, with a range of capacities and speeds available, many with low latencies, such as this CL18 kit, you are spoiled for choice. This RAM has proven time and time again its appeal, reliability and performance.
Things We Don't Like
Lower latency kits are available, as are higher speed options, both. of which will offer that bit more performance. That's not to say that we feel Corsair have specced this memory badly for the price – quite the opposite in fact. You will also need to be mindful of this RAM's height, as it can impede CPU air coolers. Corsair have looked to address this with subsequent low profile variants of their popular Vengeance RGB Pro.
Summary
The Corsair Vengeance RGB Pro ticks a lot of boxes for the mid-range and high-end gamer hoping to equip themselves with a solid DDR4 memory kit. From customisable RGB, to a sleek aesthetic and top performance, you can't go too far wrong!
Pros
RGB lighting looks great.
Fully customisable with Corsair iCUE.
Comes in white and black colour options.
Cons
CAS Latency is slightly higher than other kits.
Price hike for RGB isn't great.
Buy the Corsair Vengeance RGB Pro Kit on:
3. Patriot Viper 4 Blackout Series
👑 Best non-RGB DDR4 memory kit.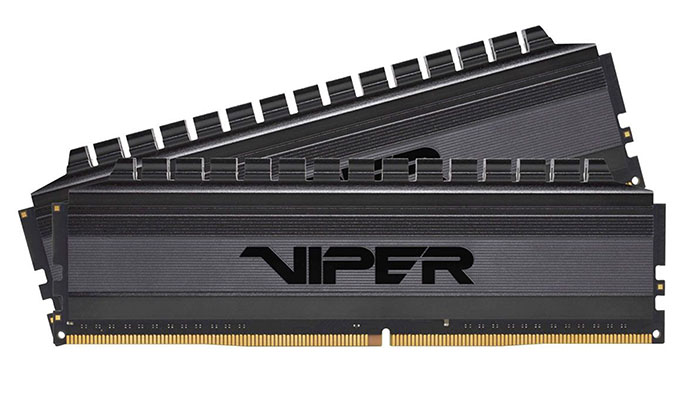 Introduction
Patriot's Viper Blackout Series kit is an awesome set of DIMMs that provide a sleek and sophisticated aesthetic with great performance. You've got plenty of different options for higher memory speeds, and this kit has a 32GB capacity which is perfect for both gaming and workstation applications like Blender or AutoCAD.
Key Specs
| Spec | Patriot Viper 4 Blackout Series |
| --- | --- |
| Kit Capacity: | 32GB |
| Memory Speed: | 3600MHz |
| CAS Latency: | CL18 |
| RGB: | No |
| Colour Options: | Black |
Things We Like
The stealthy black aesthetic of this kit looks the kit makes it a great bet for any high-end gaming PC build, with a practical and good looking heatspreader. Performance metrics for this Patriot kit are also solid, with good capacity options available, low memory latencies and fast speeds on offer. The design is also not too tall, despite the unique heat spreader design, allowing for solid cooler compatibility with this kit installed.
Things We Don't Like
The design may appear a little dated to some, with the large 'VIPER' branding a centrepiece which some may wish, and struggle, to hide. While the specs of this kit are solid, the latency isn't quite as low as some o the other options on offer, and the lack of customisable RGB lighting can make it look a little 'bland' compared. toother options.
Summary
Overall, the Patriot Viper 4 'Blackout Series' is a solid kit of memory for those looking towards a stealthy gaming aesthetic. The lack of RGB will be a drawback for some, but a bonus for others. Performance metrics are also solid, making this a good choice.
Pros
Well priced for a high capacity kit.
All-black design is awesome.
Ideal clock speed.
Cons
Slightly higher CAS latency.
No RGB.
Buy the Patriot Viper 4 Blackout Series Kit on:
4. Corsair Dominator Platinum
👑 Best high-end DDR4 memory kit.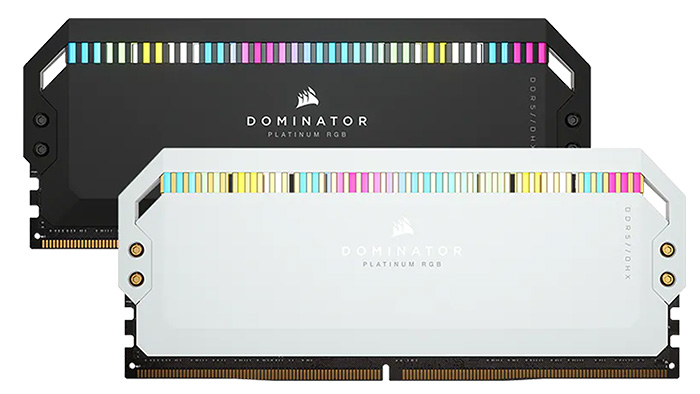 Introduction
Our best looking kit makes a return again, featuring in another of our memory roundups. The Dominator Platinum designs are amongst the nicest looking, and best performing, in the market. The iCUE LEDs sitting in between the metal chassis give the DIMMs a truly unique look. To top it off, Dominator Platinum kits are excellent in terms of performance.
Key Specs
| Spec | Corsair Dominator Platinum DDR4 |
| --- | --- |
| Kit Capacity: | 16GB |
| Memory Speed: | 3600MHz |
| CAS Latency: | CL18 |
| RGB: | Yes |
| Colour Options: | Black/White |
Things We Like
The Corsair Dominator lineup has a reputation for being the best some of the best looking and performing RAM kits on the market – a reputation which this particular iteration of the design certainly upholds. The stunning white and black colour choices are expertly designed, with bright Corsair Capellix LEDs lighting up this RAM like no other option out there.
With a huge variety of RGB effects, capacity kits and speed options available, you can't go too far wrong with a kit like this one! The gold accents also add a unique accent to a build that looks premium and high-end, even if not quite to everyone's tastes.
Things We Don't Like
The tall height of this RAM looks impressive and imposing, but doesn't come without its drawbacks. This limits cooler clearance, especially for air cooled designs, and can be a bit cumbersome to plan around. This kit is also undoubtedly very expensive, something which may cause prospective buyers to lean towards newer DDR5 memory kits instead.
Summary
The Corsair Dominator Platinum DDR5 kit is a pricey but high-performing kit of memory for enthusiasts looking to buy the best of the best when it comes to DDR4 memory. With bright Capellix LEDs, this RAM also looks the part and can be easily tuned in Corsair's great iCUE software.
Pros
DIMMs look awesome.
Customisable RGB LEDs.
Ideal for enthusiasts.
Cons
More expensive than most kits.
CAS Latency is slightly higher.
Buy the Corsair Dominator Platinum Kit on:
5. Kingston FURY Renegade RGB
👑 Best overall DDR4 memory kit.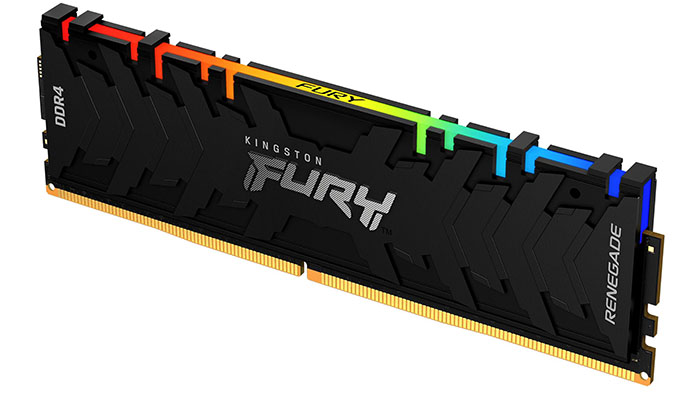 Introduction
We wanted to find a kit that brought an awesome aesthetic but gave users the ability to get some extra performance especially if overclocking. This Kingston FURY Renegade RGB kit perfectly fits the bill. Coming in at a 4000MHz clock speed, you'll see big improvements in performance with selected games and use cases. The RGB LED strip at the top of each DIMM can be fully customised in many different applications, including Kingston's FURY CTRL.
| Spec | Kingston FURY Renegade RGB |
| --- | --- |
| Kit Capacity: | 16GB |
| Memory Speed: | 4000MHz |
| CAS Latency: | CL19 |
| RGB: | Yes |
| Colour Options: | Black |
Things We Like
The Kingston Fury Renegade has some of the best looking RGB of any RAM kit we've seen to date. Fast speeds, and low latencies make it a great shout in the performance department, too. The lighting can be customised in the Kingdom RGB software suite, or via motherboard-based RGB software suites. This is one of the heaviest RAM kits on our list, with a dense heat spreader that's angular design looks the part and keeps the flash chips nice and cool.
Things We Don't Like
We've personally found the Kingston Renegade kit to be less reliable when overclocking than alternatives like the Corsair Dominator Platinum. That's not to say the kit is unreliable, but overclocking and use of XMP should be done with a little more cautious than on other kits. We also find the Kingston RGB software to be a little more basic than other options, but still perfectly usable.
Summary
The Renegade Fury DDR4 memory kit from Kingston is a solid bet for those looking at a solid DDR4 memory kit. With good performance and a nice design, this kit is well suited to high-end gaming and editing PC builds. Kingston have a great reputation in the memory game, and this kit continues to uphold that reputation.
Pros
4000MHz speed will unlock extra performance in applications.
RGB looks great.
Ideal for overclockers.
Cons
Quite an expensive kit.
No extra colour options.
Buy the Kingston FURY Renegade RGB Kit on:
6. HyperX Predator
👑 Best performing DDR4 memory kit.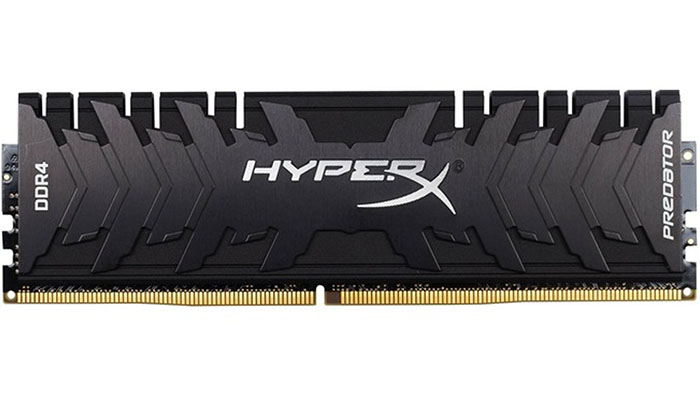 Introduction
The HyperX Predator is one of the best memory kits for overclocking due to its insane rated clock speeds. At the top-end, HyperX has manufactured a kit that can reach 5333MHz, which are speeds unheard of for DDR4. As DDR4 starts to near the end of its lifecycle, its very impressive to see manufacturers still producing powerful kits like this. Unfortunately the HyperX Predator kit doesn't have any RGB, but what it lacks in lighting it makes up for in incredible performance.
Key Specs
| Spec | HyperX Predator DDR4 |
| --- | --- |
| Kit Capacity: | 16GB |
| Memory Speed: | 5133MHz |
| CAS Latency: | CL20 |
| RGB: | No |
| Colour Options: | Black |
Things We Like
The bold design of HyperX's predator memory is like none other in this lineup. What it lacks in RGB and other snazzy design touches, it makes up for with a slightly mental, angular heat spreader. Fast speeds of 5133MHz and beyond also make it a fantastic performing kit, while a vast array of capacities also further this kit's cause. We've also found this high-end memory to be reliable at high clock speeds, perfect for those looking to push the envelope of DDR4.
Things We Don't Like
The neutral design works well for a wide range of build aesthetics, but the lack of RGB at this price point is a feature omission we don't agree with. The limited number of colour and design options also restrict how wide and far we can recommend this memory, as does the relatively tall overall form factor.
Summary
The Hyper X Predator memory kit ticks lots of boxes for those in the market for fast, high-end memory. With solid speeds, a range of capacity options and good overclocking performance this is a kit we can happily recommend for DDR4-based gaming and editing-oriented PC builds.
Pros
5133MHz clock speed is insane.
Shark fin design looks awesome.
Perfect for those wanting to push performance to the max.
Cons
Very high latency.
Super expensive.
Buy the HyperX Predator Kit on:
DDR4 vs DDR5
The main question I imagine you want to ask is, what is the difference between DDR4 and DDR5 memory? We've broken this down in a full article previously, but currently there isn't a huge difference between DDR4 and DDR5 memory.
Like all generations of memory when they first launch, DDR5 is very much still maturing. When DDR3 and DDR4 released, there wasn't much of an improvement upon the previous generation at initial release. This changed as time passed, leading to DDR4 memory becoming the dominant standard. We're expecting history to repeat itself with DDR5, especially as the release of Ryzen 7000 CPUs will mandate the use of DDR5-only.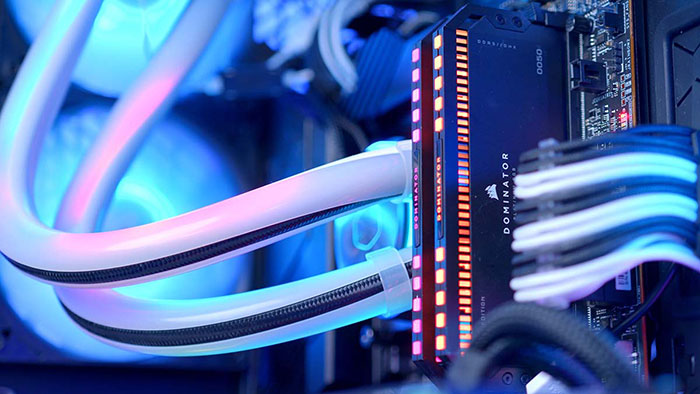 There are many reasons why DDR5 memory isn't great right now, but the primary reason is the latency. The first consumer kits were releasing at CL40 or above, and although we've seen this drop to CL28, the latency still needs to decrease further for the kits to provide a tangible performance increase over DDR4. This means that DDR4 is still the mainstay for the time being, with kits providing fast speeds and quick latency readings certainly holding their own.
DDR4 RAM Manufacturers
Picking up RAM for your next PC build can be complicated given just how many manufacturers there are. Consumers are absolutely spoilt for choice when it comes to memory, and we've noted down some of the more prevalent ones below:
---
Summary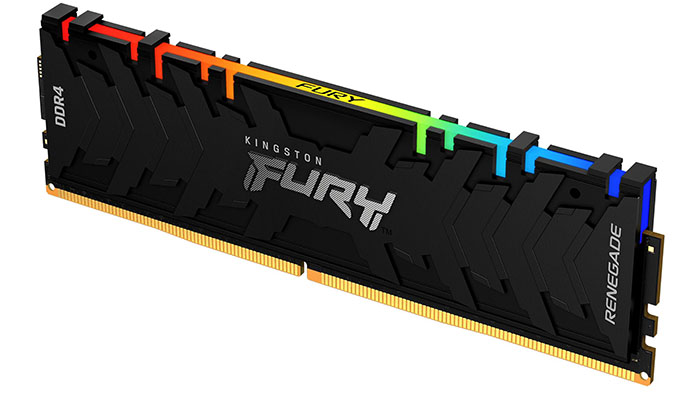 Best Overall DDR4 RAM Kit: Kingston Fury Renegade
Kingston's Renegade Fury is a high-performing RAM kit with top tier aesthetics, good clock speeds and low latencies. The design feels premium, and the chunky heat spreader is sleek, well built and clearly aimed at the gaming market. This is a kit that we can happily recommend to anyone building a DDR4-based PC.
Frequently Asked Questions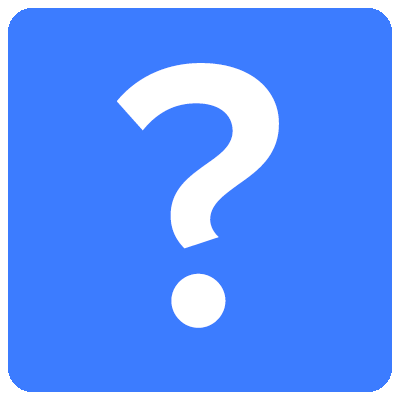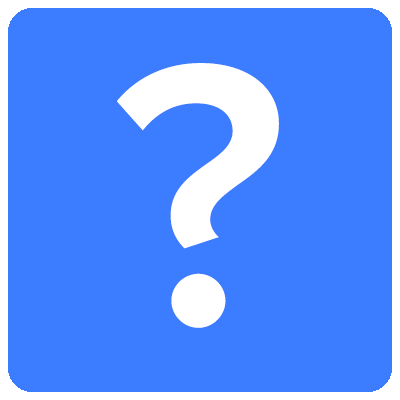 How much does DDR4 memory cost?
A typical 16GB DDR4 kit of memory will set you back between $70 and $120. Factors which impact this price can include RAM latency, speed and whether or not the kit has extra features like RGB.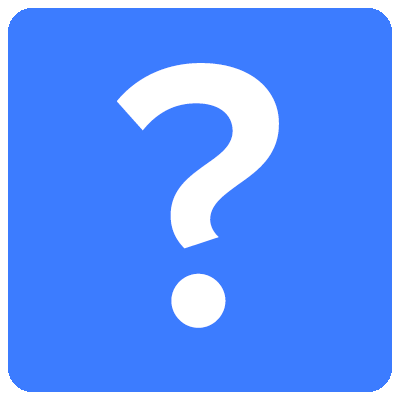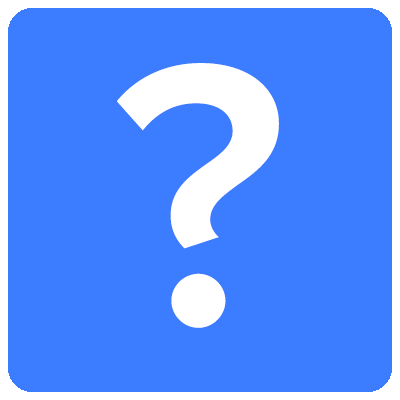 What makes DDR4 different to DDR5?
DDR5 is the next generation of DDR memory, which looks to provide higher capacities and faster speeds. That's not to suggest DDR4 memory is insufficient, as lower latencies often make it a better pick for gaming-only applications, while costing less than its DDR5 counterpark.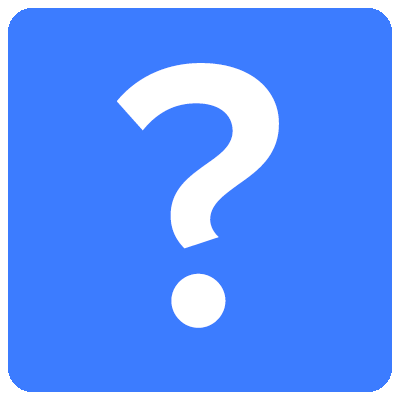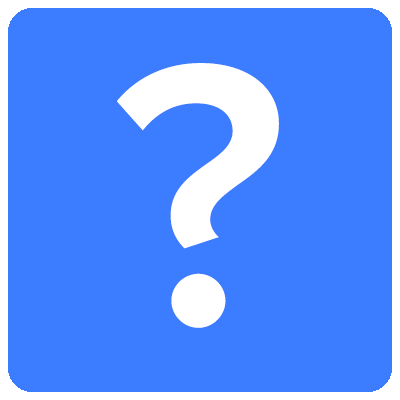 How much memory do I need in a gaming PC?
We would recommend a minimum of 16GB of memory for a gaming PC build. Higher-end builds will want to increase this to 32GB for gaming at higher resolutions such as 1440p and 4K.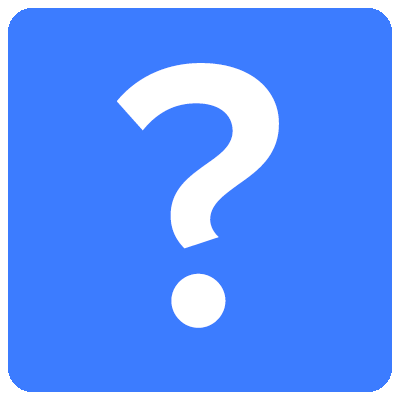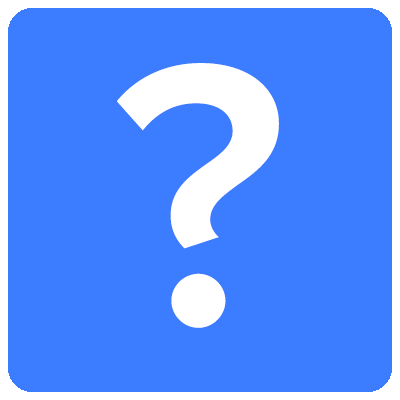 How do you change the lighting on RGB RAM?
RGB memory can be customised in software provided directly by the RAM manufacturer. Many motherboard software suites, such as ASUS AURA Sync, also support tweaking of RGB for most RAM kits.