Introduction
With RTX 4000 cards on the horizon, we're slowly seeing Nvidia's 3000 series of GPUs drop in price. It seems Nvidia are attempting to shift as much current stock as possible for the release of their latest and greatest cards.
But this begs the question, what are the differences between their cards? Is it worth holding out for a 3070 price drop, or should you pick up one of Nvidia's tried and true – the RTX 3060Ti? Today we'll be answering these questions with a side by side comparison of these GPUs with some all important benchmarks. The ultimate RTX 3060Ti vs RTX 3070 battle!
Suggested Article: Best GPUs to Buy in 2022!
Versus Battle
Nvidia GeForce RTX 3060Ti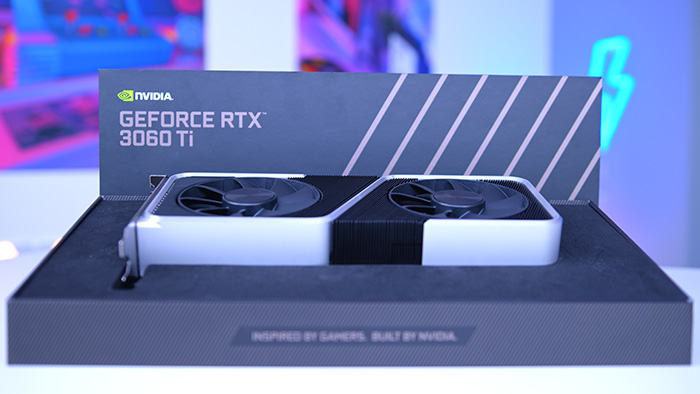 | | |
| --- | --- |
| Memory Capacity | 8GB GDDR6 |
| Boost Clock Speed | 1.67GHz |
| RT Cores | 38 |
| CUDA Cores | 4864 |
| TDP | 200W |
| Release Date | December 2020 |
| Price | Check Price on Amazon |
Nvidia RTX 3060Ti Specs
The 3060Ti was one of the most exciting launches back in 2020, as this GPU was comparable to a 2080 Super. This may seem like sunshine and rainbows, but unfortunately consumers were met with mass stocking issues meaning no one could get their hands on one of these incredible cards.
However, times have changed and the fabled 3060Ti has plenty of stock in most major retailers, and the prices are even down to MSRP.
This card sits in the mid-range market offering users incredible performance in 1080p and 1440p with some legs in ray tracing. It falls a little bit flat in 4K, but if you dumb down some in-game settings you'll be able to make up some frames.
Specs wise, the 3060Ti generally has less of everything overall than the RTX 3070. But this isn't to say the card is bad, as you're paying $100 less for a brilliant all-rounder in 1440P gaming.
The only point that both cards share is the amount of VRAM, where the 3060Ti and 3070 share 8GB of GDDR6 memory which is a very healthy amount. This card features 4864 CUDA cores, which is almost double on the previous generation's 2060 Super, and Nvidia's 2nd generation RT cores for ray tracing.
The most interesting point to note with this GPU is that it effectively has no competition from 'Team Red'. The 6650XT is the RTX 3060's competitor and doesn't offer much for performance against the Ti variant.
Buy the Nvidia RTX 3060Ti on:
---
Nvidia GeForce RTX 3070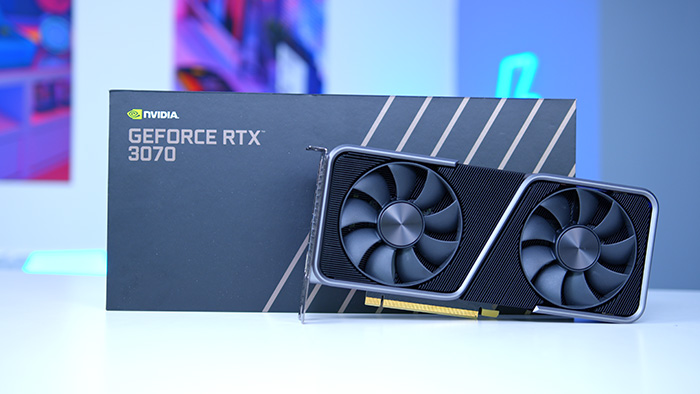 | | |
| --- | --- |
| Memory Capacity | 8GB GDDR6 |
| Boost Clock Speed | 1.73GHz |
| RT Cores | 46 |
| CUDA Cores | 5888 |
| TDP | 220W |
| Release Date | October 2020 |
| MSRP | Check Price on Amazon |
Nvidia RTX 3070 Specs
Nvidia's RTX 3070 was the third card to launch in the 3000 range of GPUs, releasing around late October of 2020. For a point of comparison, this card rivals Nvidia's very own RTX 2080Ti in terms of performance. Not too dissimilar from the 3060Ti upon release, this card faced very similar stocking issues.
Fortunately the tide has turned hugely this year with prices dropping spectacularly, making these cards much more easy to pick up. The RTX 3070 sits within a similar area to the RTX 3060Ti, positioned in the mid-range market. This particular GPU has better legs in 4K, but holds up incredibly well at 1440p and 1080p respectively. Ray Tracing will also be slightly better here, but not by huge amounts. When looking at the specs, this card is definitely better in relation to the hardware. You're getting a slightly higher clock speed with more RT and CUDA cores, but at a higher price.
There is some minor competition to this card, in the form of AMD's recently released 6750XT. Benchmarks seem to suggest that the competition is only on paper, with a frame increase being marginal and overall performance only surpassing the 3070 in niche instances. As a final point to note, we think that the MSRP for this card is acceptable considering the hardware and performance difference. You're only paying $100 extra for more performance in certain areas, but we think the price tag is relatively easy to swallow.
Buy the Nvidia RTX 3070 on:
---
[adrotate banner="7″]
Our Testing Methodology
At GeekaWhat we always strive to bring affordable gaming to a mass market. This includes education about components minimising jargon, and also creating a fair testing methodology to determine how good (or bad) a particular component is. Within this, the benchmarks that we provide demonstrate the performance of these components within games so that as a consumer you have context for how your PC build will fair within your favourite games.
These tests will always utilise equal parts, meaning we wouldn't pair a GPU with a CPU or RAM that could hinder the performance and potentially bottleneck the entire system. The benchmarking tests we run also feature different variations for titles that support certain software integrations. Nvidia's matured DLSS or AMD's FSR provides a performance boost at higher resolutions, and we test these games with these settings turned both on and off to ensure that we also provide metrics for the raw power of the components.
Benchmarking Performance
The benchmarks that we conduct use a range of the newest and most popular gaming titles. All of our full benchmarking runs feature on our very own YouTube channel 'Benched by GeekaWhat'. Here you'll find all of the latest titles used to gauge performance with loads of stats and fancy graphs!
GTA V
In GTA V, the difference in performance is marginal with only a 10 frame increase between the 3060Ti and the 3070. We're not surprised as the hardware difference isn't gigantic. Here Nvidia outperform AMD, with the RTX 3060Ti sitting on par with the RX 6900XT.
Apex Legends
In Apex Legends, we're seeing a similar situation with the RTX 3070 only offering around 15 frames extra. Although the RTX 3070 provides a slight bonus being able to hit a 144Hz refresh rate, but you probably won't see much in terms of a performance difference. Apex is relatively well optimised overall so it is somewhat disappointing to see the 3060Ti not able to hit a relatively standard refresh rate.
Valorant
Valorant is another well optimised game pointed more towards the Esports market, so even at 1440p, framerates are incredibly high. Although the 3070 definitely offers a slight performance bonus, at frames this high, the difference will be negligible. Nvidia again seems to be outperforming their competition with AMD against the 6700XT, which has better hardware then the 3060Ti.
Fortnite
In Fortnite we're seeing both the 3060Ti and 3070 perform very well with frames about 144 allowing you to hit that buttery smooth refresh rate. 1080P is the more popular resolution in Fortnite due to competitive backgrounds requiring optimal framerates. We're also not surprised to see Nvidia outperforming their AMD counterparts across the board with AMD only coming out on top with their top-end cards.
[adrotate banner="7″]
Gaming PC Builds
Both of the GPU's we've covered in this article have featured in PC builds that we've put together in the past. These videos will provide you with some context showing off the performance of the GPUs, while also providing a guide on how to build an awesome gaming PC!
$1200 3060Ti Gaming PC Build
$2000 3070 Gaming PC Build
Conclusion
Let's get back to one of the questions we asked at the start – what's the difference between the 3060Ti and 3070? Is it worth holding out for a price drop below MSRP on the 3070, or should you get stuck in and pick up one of Nvidia's tried and true GPUs – the 3060Ti?
Our verdict – the 3060Ti seems like a better option. If we go purely on numbers, then picking up a 3070 is clearly the better choice, but comparing it to the 3060Ti, there's not a whole lot of difference. The only major point that sets them apart is the ray tracing capability of each card. The 3070 has more cores and higher clock speeds so will drive better performance if you're using ray tracing often. However, if you're not doing this, the 3060Ti is a better bet.
AMD still hasn't provided an answer to the beast that is the 3060Ti, so as it stands, it is currently one of the best mid-range cards for 1080p and 1440p gaming. It can be said for certain that the 3070 is also an excellent card, but for $100 more, the performance is rather marginal. If you can pick up a 3070 below MSRP (which seems like an inevitability) then go for it, but I can't help but feel most consumers would be very happy grabbing a 3060Ti instead.
[adrotate banner="7″]