Introduction
Picking from the wide range of available gaming headsets is a challenge, with so many factors to consider. How do you pick the one with the best sound quality, or the design that is most comfortable? And what if you want to find the best wireless option… well in this buyers guide we've got just the roundup for you!
Our picks of the best wireless gaming headsets will help you stay in the zone and achieve that all important gaming zen. While there are plenty of great gaming headsets on the market, finding a wireless designs that rids you of pesky cables, can be an expensive challenge. Thankfully, we've got options to suite a range of budgets for those after the total freedom and convenience offered by a wireless headset design.
Suggested Article: The Best Gaming Headsets to Buy in 2022 – Full Roundup!
Our Recommendations
If you are looking for some more specific suggestions, then check out some of our favourite headsets. And if that's not enough, then be sure to look at our full gaming headset reviews and previous breakdowns.
Logitech G733 Wireless
👑The best budget wireless gaming headset.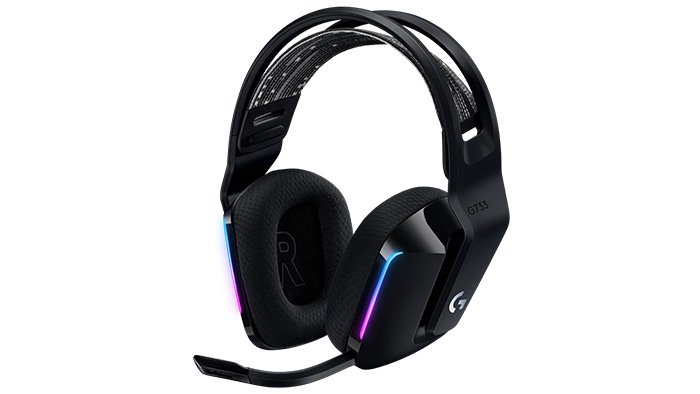 Starting off the list is Logitech's G733, a headset that we have used a number of times in the office. The Logitech G series is one of the best collection of peripherals you can buy, and the G733 headset is no exception.
As soon as you set eyes on this headset, you can tell that it will offer something different from the average headset. Available in a wide range of colours, including a special League of Legends scheme, there are plenty of options for those looking for something that stands out or matches the rest of their setup. On top of this, the RGB strip at the front can be customised with over 16.8 million colours, along with unique lighting animations for some extra flair.
The headband is made of a sturdy outer frame, with a cloth strap that can be adjusted to a few different heights. Paired with the large padded earcups and lightweight feel, the G733 is an extremely comfortable headset. But that's not all, the design is also fairly versatile thanks to features such as the swappable headband and detachable microphone, which helps reduce the impact of damage during transit, as well as general wear and tear.
In terms of performance, the G733 offers a similar level of customisation and quality. The 40mm audio drivers sound great, which can be enhanced further with the customisation options available in the Logitech G Hub software. In a similar fashion, the microphone provides great performance thanks to Logitech's integration of Blue technology, a brand famous for their high-quality microphones. With BLUEVO!CE filters, you can tune the microphone quality to your liking to ensure that communication remains clear and precise. Connection is also not a problem thanks to the LIGHTSPEED technology that provides a 20m range and up to 29 hours of battery life.
If you want to learn more about this headset, our full review of the Logitech G733 provides a more in-depth analysis.
Key Specs
| Key Spec | Logitech G733 Wireless |
| --- | --- |
| Speaker Driver Size | 40mm |
| Weight | 278g |
| Connectivity | 2.4GHz Wireless |
| Charging | USB-C |
| Max Battery Life | 29 Hours |
| RGB | Yes |
| Microphone Pattern | Cardioid |
| Wireless Range | Up to 20m |
Things We Like
Lightweight frame: Weighing in well below the 300g mark, this headset is light enough to forget that you wearing it sometimes, meaning there is no need to worry about feeling fatigued during long gaming session. And despite the lightweight design, the frame is still robust enough to deal with wear and tear.
High-quality microphone: Since Logitech acquired Blue Microphones back in 2018, they have been utilising their technology in audio products to enhance communications for gamers and non-gamers alike. This headset is one of the many gaming products to benefit from the additional audio customisation and integrated filters.
Things We Don't Like
No Bluetooth connectivity: As one of the easiest ways to connect peripherals to a device, Bluetooth is always a welcomed addition on a gaming headset. Unfortunately, it doesn't feature here, leading to a less versatile and portable headset that relies on the USB dongle to function as intended.
Lack of active noise cancelling: Whilst the audio quality on the G733 Wireless is strong enough to keep gamers in the zone, adding active noise cancelling into the mix would guarantee that any unwanted distractions are avoided. This would allow gamers to focus on the task at hand, or just feel more immersed in the world they are exploring.
Summary
It's hard to say that any wireless gaming headset can be considered a good option for budget gamers, but the Logitech G733 Wireless is the closest you can get. As the cheapest option in our roundup, this headset is still quite the investment for gamers with limited funds. However, for those extra cash, gamers will receive a light and colourful headset that includes great audio quality for enhanced immersion and crystal clear communications. Those looking for the best bang for their buck can't go wrong with this headset.
Pros
Comfortable and lightweight design
Blue microphone technology is great
Long battery life
Cons
Only connects via 2.4GHz Wireless
Have to pay extra for custom headbands
No active noise cancelling in headphones
Where to Buy
Buy the Logitech G733 on:
[adrotate banner="14″]
HyperX Cloud II Wireless
👑The best value wireless gaming headset.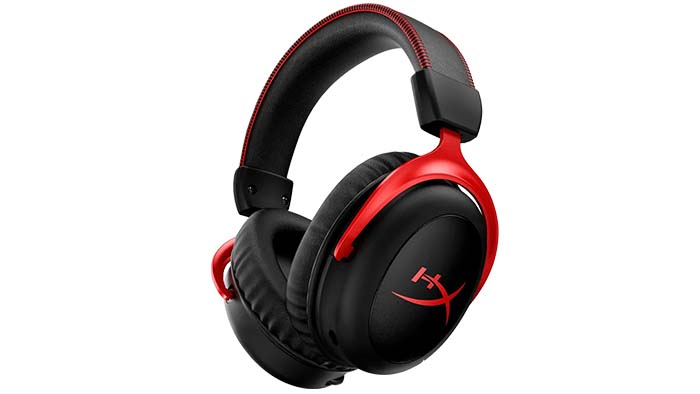 The HyperX Cloud II is a great wireless headset for those looking to get the best bang for their buck. The Cloud II's have a similar design to traditional headphones, with a combination of soft pleather, aluminium, and plastic making up the majority of the design. The aluminium frame adds long-lasting durability that is less likely to snap compared to the plastic frames used in other headsets within a similar price range. Obviously a solid aluminium frame would be pretty uncomfortable, which is where the pleather material comes into the fold, adding some soft cushioning to the headband and earcups.
The HyperX Cloud II is certainly not light on features, offering plenty of ways to adjust both performance and usability. For example, the discord certified microphone includes noise-cancellation for clear communication, a LED mute indicator to easily recognise when you are muted, and has built-in mic monitoring so you can test the sound quality- perfect for streamers.
But the most impressive part of the Cloud II is the sound quality. Packed with 53mm drivers and 7.1 surround sound, this headset has more than enough power to let you become fully immersed into the gaming world. This immersion is boosted further by the DTS Spatial Audio technology included, which will enhance sound localisation for a competitive advantage.
Whilst this headset is great value for money, restrictions such as a lack of customisation options for software and aesthetics will need to be considered before picking them up. If you're not a fan of black and red, then it may be worth considering one of the other options on this list.
| Key Spec | HyperX Cloud II Wireless |
| --- | --- |
| Speaker Driver Size | 53mm |
| Weight | 299g |
| Connectivity | 2.4GHz Wireless |
| Charging | USB-C |
| Max Battery Life | 30 Hours |
| RGB | No |
| Microphone Pattern | Cardioid |
| Wireless Range | Up to 20m |
Things We Like
Immersive audio: Generally speaking, larger drivers on a headset leads to greater audio capabilities. However, the inclusion of 7.1 surround sound and DTS Spatial Audio elevates the audio further for a more immersive gaming experience.
Good for streamers: On top of the clear audio, the built-in mic monitoring Cloud II Wireless offers the ability to check the quality of communications in real-time without the need for external software. This combination is ideal for novice streamers in particular, as it will provide the tools needed for feedback straight out of the box.
Things We Don't Like
Lacking customisation options: Including the likes of built-in mic monitoring is a bit of a double-edged sword however, as it comes at the cost of software compatibility. This means gamers looking to unlock additional customisation options when connecting to their PC will be left disappointed, and there is no way to synch this headset up with other devices in your setup.
Absence of Bluetooth: In a similar fashion to the previous entry on out list, the Cloud II skips the option to connect via Bluetooth in what is most likely a way to reduce costs. This results in a less adaptable design which cannot be connected to multiple devices at once.
Summary
Overall, the HyperX Cloud II Wireless is a gaming headset that can do a lot straight out of the box, making it a solid choice for gamers venturing into the world of audio content and streaming for the first time. Without having to download software or access an online app, users can monitor their audio and make tweaks on the fly. Paired with the high-quality audio drivers that are enhanced with the likes of 7.1 surround sound, this headset will provide a great experience for all types of gamers. However, the limited amount of customisation means what you see is what you get, and this headset won't pair up well with other devices within your setup.
Pros
Large drivers for great audio quality
Long battery life
Built-in mic monitoring
Cons
Lack of customisation
No access to software
No Bluetooth connectivity
Where to Buy
Buy the HyperX Cloud II Wireless on:
Steelseries Arctis Nova Pro Wireless
👑The best high-end wireless gaming headset.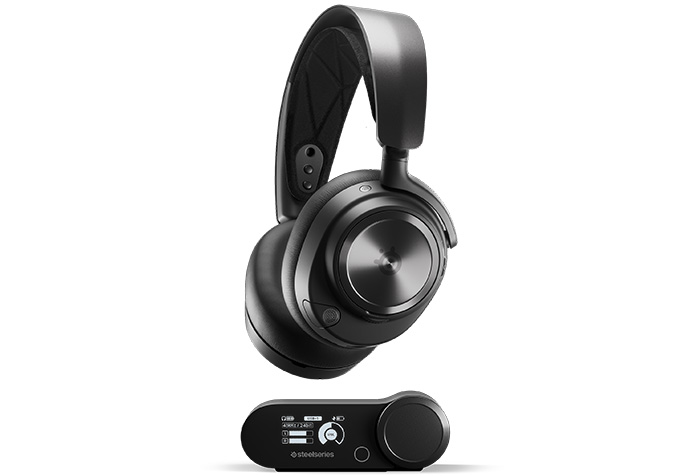 By far the most premium headset on this list, the SteelSeries Arctis Nova Pro Wireless is a headset targeted towards the audiophiles within the gaming sphere. Whilst SteelSeries provide lots of options at a wide range of price points, the Arctic Nova Pro's are the crème de la crème. As you'd expect from a wireless headset made for premium performance, the design follows suit with a brushed metallic look on the frame. The floating headband has multiple levels of tension, which can be adjusted suit your needs. Another nifty design feature is the removeable earcups. This extends the longevity of this headset, as the eventual wear and tear of the earcups won't result in you having to buy a brand-new headset to replace them.
Whilst a comfortable design is important for a headset this expensive, the main focus of the Arctis Nova Pro wireless is to provide a gaming audio experience like no other. The main inclusion that makes this headset stand out from the competition is the wireless base stations that comes packaged with the headset. This add-on unlocks the ability to connect to multiple devices with ease, control audio settings on the fly, and charge one of the two included batteries, which can be alternated to ensure that your headset never runs out of power.
These distinct features add some quality-of-life improvements that are sure to help any gaming session run smoothly, but it is all for nothing without some high-quality audio to back it up. Luckily, SteelSeries are very reliable when it comes to audio quality, and the Arctis Nova Pro Wireless is their best headset to date. With features such as active noise cancelling and customisable 360° audio, the audio on this headset lives up to the hype. The microphone also includes noise cancelling for clean audio input, and uses the retractable design that have become notorious with SteelSeries products.
Whilst the Arctis Nova Pro Wireless is going to be well out of the price range of the average gamer, those wanting the best of the best will be more than impressed with what this headset has to offer.
| Key Spec | Steelseries Arctis Nova Pro Wireless |
| --- | --- |
| Speaker Driver Size | 40mm |
| Weight | 337g |
| Connectivity | 2.4GHz Wireless & Bluetooth |
| Charging | USB-C & Battery |
| Max Battery Life | 44 Hours |
| RGB | No |
| Microphone Pattern | Bi-directional |
| Wireless Range | Up to 12m |
Things We Like
Endless battery: There are plenty of distinct features incorporated into this design, but the swappable batteries is arguably the most useful. Being able to easily replace an out-of-charge battery with a fresh one means that this headset theoretically has an unlimited amount of charge. However, the 22 hours on both batteries also provides enough charge to support multiple gaming sessions, in case you forget to charge the replacement.
Wireless base station: In order to provide a premium gaming experience, this headset includes a wireless base station that makes various adjustments easier than ever. Plus, the base station makes it possible to connect to multiple devices at once via Bluetooth, meaning you can switch between PC and console without having to change the headset.
Things We Don't Like
Pricing: The premium features included in the Nova Pro Wireless design are great for gaming and audio enthusiasts. However, these features come at a cost that only the most enthusiastic consumers will be willing to pay for, and will be way too much for a lot of gamers to justify.
Restricted range: Even though the connectivity on this headset is slightly more versatile than other options on the market, the limited range means that those with devices dotted around the house might not be able to utilise this headset's full capabilities, or have to move things around to accommodate it.
Summary
Gamers looking for one of the best audio experiences on the market should look no further than the Steelseries Arctis Nova Pro Wireless, as this headset has the top-tier performance and functionality that is hard to find elsewhere. Along with the noise cancelling audio that keeps gamers focussed on the action, the base station makes adjusting settings easy and instantaneous, and the swappable batteries means that users will never have to worry about running out of power mid-game ever again. However, these luxuries do come with a very hefty price tag.
Pros
Wireless base station included
Swappable batteries for constant power
Very comfortable design
Cons
Very expensive
Expect 50mm drivers for the price
Have to pay extra for custom design
Where to Buy
Buy the SteelSeries Arctis Nova Pro Wireless on:
Corsair HS80 RGB Wireless
👑The best all-rounder wireless gaming headset.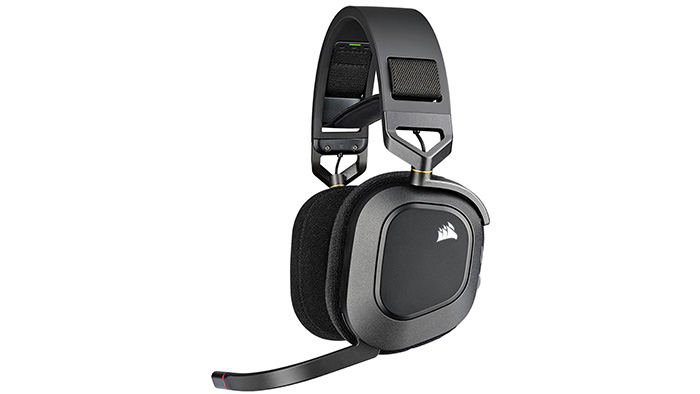 Moving onto another wireless headset that most gamers will be able to afford, the Corsair HS80 aims to provide a perfect blend of style, comfort, and performance. Like some of the other headsets in this list, the HS80 has a floating headband design, providing much needed comfort during long gaming sessions. To add to this, the earcups on this headset are made from a breathable memory foam, which helps reduce the heat build-up from extensive playtime. Whilst the frame comes in strictly carbon or white, Corsair do sell separate mod kits that enable you to switch out the headband strap and earcups for a more colourful alternative, or to simply replace a old pair.
Another feature that is made to impress is the integrated RGB on the exterior of the earcup. Like the majority of Corsair products, this lighting can be customised and synchronised with other Corsair components in your setup via the iCUE software. The one design aspect where this headset drops the ball slightly is with the microphone, as it is not detachable. While the neat flip-to-mute function does help make up for this, it still puts this headset at a disadvantage over the competitors.
When it comes to performance, the HS80's include 50mm drivers that utilise Dolby Atmos spatial audio to provide the the most immersive experience possible. Also, Corsair's iCUE software allows you to alter the audio settings to create a custom sound profile that suits you. Although the battery life is less than other wireless headsets, the 20hrs is more than enough for multiple gaming sessions, and the added sound quality makes it a worthy trade.
This headset has been a staple in the Geekawhat office for a while now, and it is yet to disappoint. The HS80 is a great option for those looking for a little bit of everything, but some notable exclusions such as a detachable microphone could deter some gamers from picking a pair up.
| Key Spec | Corsair HS80 RGB Wireless |
| --- | --- |
| Speaker Driver Size | 50mm |
| Weight | 368g |
| Connectivity | 2.4GHz Wireless |
| Charging | USB-C |
| Max Battery Life | 20 Hours |
| RGB | Yes |
| Microphone Pattern | Omni-directional |
| Wireless Range | Up to 18m |
Things We Like
Very comfortable: Most gamers grabbing a headset will be playing games for at least of few hours at a time. Because of this, gamers will be happy to see the cushioning and floating headband on this headset, as it makes this headset a great companion during gaming marathons. After all, what's the point of having a headset that sounds good if you can't wear them for more than an hour?
Corsair iCUE compatibility: Like most Corsair products, this headset can be connected to the iCUE software for additional customisation options such as audio settings and RGB lighting effects. We're always happy to see iCUE compatibility on a product, as we consider it one of the best software options available right now.
Things We Don't Like
Flip-to-mute microphone: Though the flip-to-mute function for the microphone is more convenient than nothing, we would have preferred the option to detach the microphone instead. Removing a microphone when not in use makes for a more plush fit, and removes the risk of accidental damage.
Battery life: Compared to the other options included in this roundup, the HS80's battery life is significantly lower. The 20 hours should be able to support multiple gaming sessions with ease, but it does increase the risk of losing power mid-game.
Summary
The Corsair HS80 RGB Wireless is a well-rounded choice that will fit the demands of most gamers. Offering a solid combination of performance, comfort, and practicality, this headset has all the necessary components for a satisfying gaming experience. In our opinion, comfort is where the HS80 truly excels thanks to the floating headband and well-cushioned earpads. Unfortunately, there are a couple of undesired design choices like the flip-to-mute that let the side down, causing this choice to be one step from greatness.
Pros
50mm drivers offer great audio quality
Lots of iCUE integration
Comfortable and durable design
Cons
Low battery life for price range
Have to pay extra for custom design
Microphone is not detachable
Where to Buy
Buy the Corsair HS80 RGB Wireless on:
ASUS ROG Delta S Wireless
👑The best wireless gaming headset design.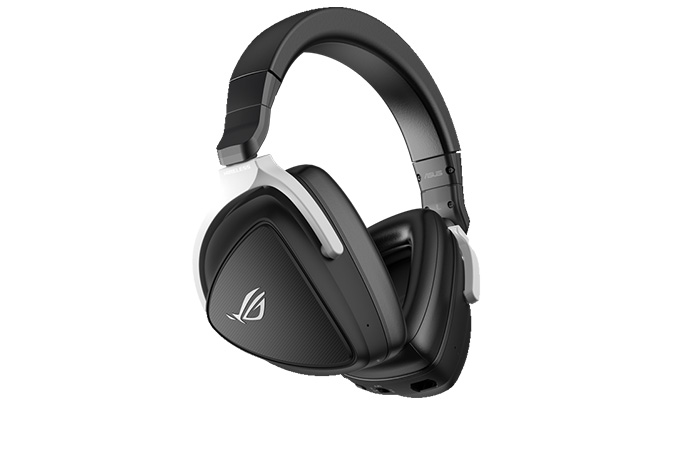 To round up our list, we have the ASUS ROG Delta S Wireless headset, a perfect choice for those looking to keep their gaming on the down-low. In a similar fashion to the HyperX Cloud II, the Delta S resembles that of traditional headphones thanks to the faux leather material on the headband and earcups. However, the d-shaped earcups add a unique touch to the discrete headset. As someone who uses a wired version of this headset on a daily basis, I can confidentially tell you that these earcups feel great- especially for people with big ears! The stealthy aesthetic of this headset is ideal for commuters, as it will help to avoid those strange looks from fellow passengers.
To keep up with the discrete approach, the ROG Delta S Wireless eliminated the external microphone problem by embedding a beamforming microphone into each earcup. Whilst the removal of a boom arm is rather convenient, we did find that the sound quality does suffer as a result. However, the speakers themselves boast better performance thanks to the 50mm ASUS Essence drivers which block out background noise for greater immersion. Also, the ASUS Armoury Crate can be used to customise the sound settings.
In terms of connectivity, this headset has both Bluetooth and 2.4GHz wireless connection options, and the USB-C dongle can be stored in the right ear cup for increased portability. Unfortunately, this comes at the expense of a wired connectivity option, but this is unlikely to be an issue due to the multiple wireless connectivity options.
With 25 hours battery life and fast charging that offers 3 ours of connectivity in 15 minutes of charging, the ASUS ROG Delta S Wireless is a perfect solution for those gamers that are always on the move. If you would like to know more, our full review includes a full breakdown of what you can expect from the ASUS ROG Delta S Wireless.
| Key Spec | ASUS ROG Delta S Wireless |
| --- | --- |
| Speaker Driver Size | 50mm |
| Weight | 310g |
| Connectivity | 2.4GHz Wireless & Bluetooth |
| Charging | USB-C |
| Max Battery Life | 25 Hours |
| RGB | No |
| Microphone Pattern | Bi-directional |
| Wireless Range | Up to 25m |
Things We Like
Great for travelling: There are few reasons why this headset is perfect for those gamers always on the move. For example, the subtle design with embedded microphones makes discrete gaming on the bus or train easier than ever, and the padded leather is comfortable enough to continue playing during long commutes.
Bluetooth connectivity: To support the travel-friendly nature of this design, the Delta S Wireless features Bluetooth connectivity. This is great for taking this headset on trips away, as gamers can leave the 2.4GHz wireless dongle at home to avoid the risk of losing it.
Things We Don't Like
Microphone quality: Even though the thought of removing the protruding microphone is a very appealing prospect, the idea doesn't work as well in practice, as it leads to a more muffled sound that would be hard to hear when you throw the sounds of public transport into the mix. The convenience will be strong enough for some gamers to overlook the reduced mic quality, but those looking for clear communications may be better off with a more traditional design.
Customisation options: The subtle design of this headset will easily fit into the majority of gaming setups, but those wanting a more lively offering will be out of luck here. In addition, this headset lacks the software customisation available on other options at a similar price point.
Summary
Anyone that needs a portable gaming headset to take with them on their travels will struggle to find a better pick than the ASUS ROG Delta S Wireless. The comfortable design possesses the incognito look required to avoid strange looks on public transport, which is helped by the beamforming microphone embedded into the earcups. Also, the ability to connect via Bluetooth removes the risk of losing the wireless dongle abroad and provides greater versatility. Whilst the reduced mic quality and limited design choices makes this headset less ideal, it is a small price to pay for the added portability.
Pros
Comfortable design
Multiple connectivity options
Embedded microphones for portability
Cons
Low microphone quality
Limited customisation
No wired connectivity
Wireless vs Wired Headset
When looking for a gaming headset, the first thing to consider is whether you would benefit from a wired or wireless connection. Choosing either wired or wireless connectivity will have a significant impact on your budget, available features, and ways to play your favourite games.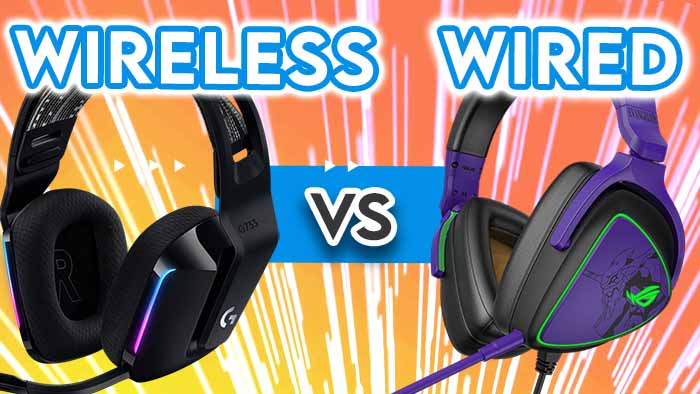 If you are looking for a budget headset, then a wireless option is almost impossible. While some designs may stray below $100 during big sales options, wired options at this price will be of higher quality, include better features and do so with less performance sacrifices. In addition, wired connections often offer a wider range of compatibility due to the 3.5mm audio jack. Most modern gaming devices have a port for a 3.5mm audio jack, which means you don't have to run the risk of your headset not being able to connect as you can simply plug-in and play.
However, there are plenty of reasons to pick up a wireless option instead. The main benefit is the lack of cables, which provides a greater range of movement and less chance of tripping over them blasted wires. And whilst it is true that connecting to multiple devices can be more complicated, as soon as it is connected, switching between multiple devices is a seamless experience.
Suggested: Best Discord Certified Headsets to Buy in 2022
The higher price tag on wireless headsets also includes plenty of improvements to comfort and quality. Removing the wires leaves the headsets feeling lighter and more balanced, allowing it to sit more comfortably on your head. Additionally, more expensive headsets usually provide improvements to the build quality of the headband and earcups. This will drastically improve the comfort and durability of your headset, which will likely result in them lasting for longer.
Overall, if you are someone that wants the latest features, along with the most comfortable experience possible, then a wireless headset is a no brainer. However, if your budget is restricted and you want to connect to wide range of gaming devices, then wired may be the better option.
[adrotate banner="14″]
Key Features
Now that we've established whether a wireless headset is the best option for your setup, it's time to look at the main features to look out for when searching for a wireless headset. There are a lot of factors that could influence which headset to go for, but we have suggested the main aspects to consider below.
Build Quality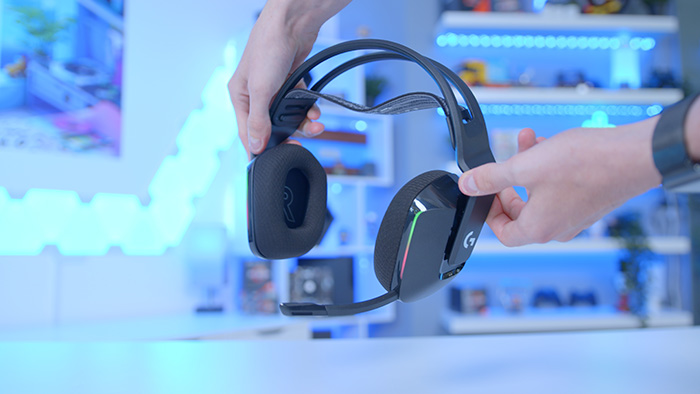 For headsets in particular, the build quality can quite literally make or break the design. The shape of headset makes them prone to snapping, which means that a low build quality will be exposed pretty quickly. Because of this, it is important to pick an option that has a sturdy headband that can withstand a lot of flexing, soft earcups with titch stitching, and switches that feel solid. The materials used in a headset should be very durable whilst also providing as much comfort as possible.
Connectivity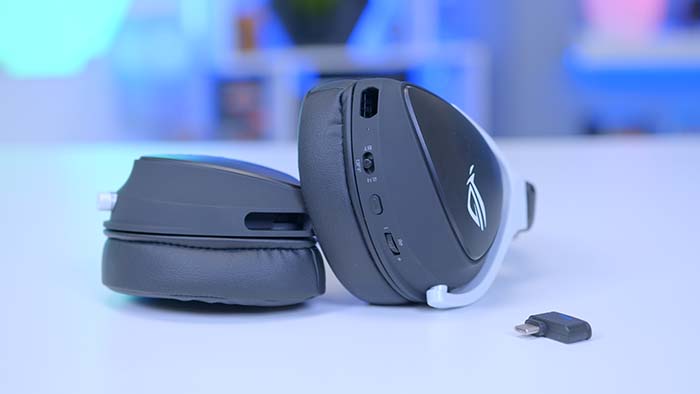 Whilst we have already addressed the reason why you would pick a headset with wireless connectivity, there are more connection options to consider for your headset. For example, the charging options available is an important consideration for wireless headsets. We'd recommend avoiding micro USB charging where possible, as these cable are outdated and take longer to charge compared to USB-C. Also, choosing a headset with an 3.5mm audio jack will add more versatile connectivity options.
Battery Life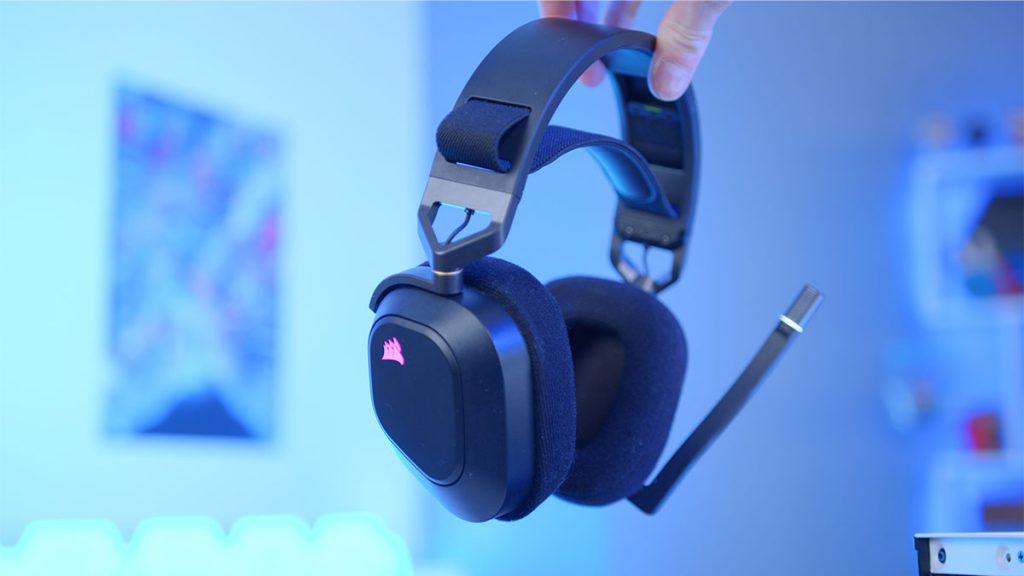 Battery life is a unique problem that can often catch people out when looking for wireless peripherals. Having a long battery life will means that you won't have to worry about charging the headset after each gaming session. After all, there is not much point in getting a wireless headset if there is not enough battery life to support one gaming session. Whilst a lot of manufacturers will provide a number of hours that their headset can last for on one charge, the reality is usually a little less.
Audio Quality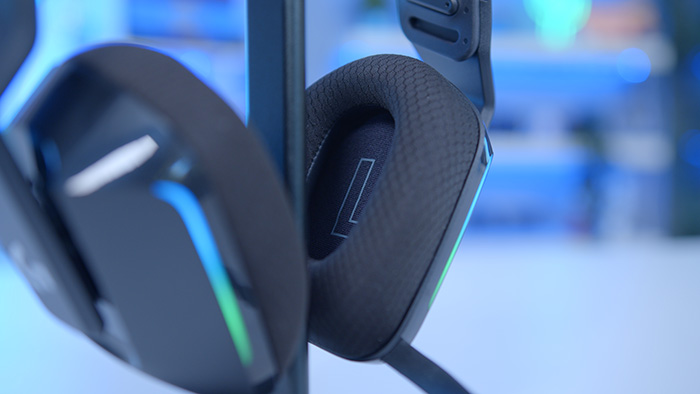 Arguably the most important aspect of a gaming headset is the audio quality. Whilst it can be hard to predict how a headset will sound before trying, a good indicator is the size of the audio drivers in the speakers. Larger drivers such as 40mm or 50mm will usually produce audio that is louder and clearer than smaller drivers. However, the best way to ensure that the audio fidelity is to your liking is by picking up a headset that can be tuned using external software.
Microphone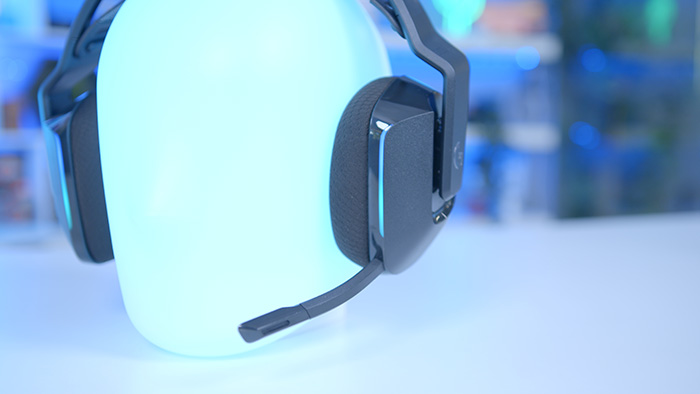 The main reason for anyone buying a headset rather than just headphone is communication. Whilst hearing the ins and outs the game you're playing is a necessity for a headset, it is just as important to be able to clearly communicate instructions with teammates. That is where a high quality microphone comes into play. Just like the audio drivers, it can be difficult to know what the microphone will sound like beforehand, making software a good addition
Noise Cancellation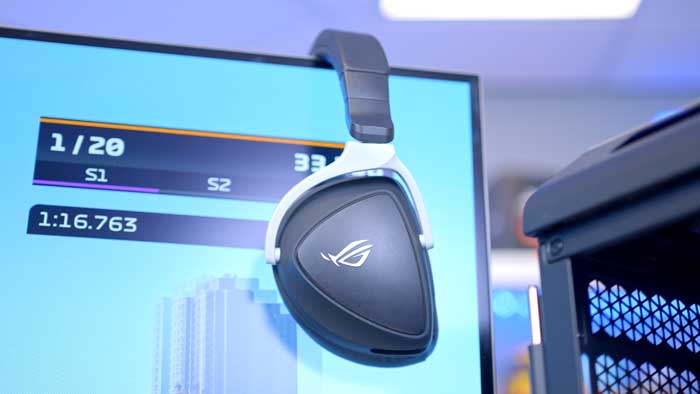 A more modern phenomenon on premium headsets is the inclusion of noise cancelling. This technology can be found in both the headphones and microphones. Active noise cancelling within the headphones will improve the headset's ability to block sound from coming in, whilst noise cancelling microphones will block the outside noises from interfering with your voice. Whilst this isn't a necessity, it adds a premium touch.
Best Manufacturers
Like any gaming peripheral, the headset market is flooded with a range of brands and manufacturers looking to prove their products are the best. Whilst there are some exceptions, there are a number of brands that we consider due to their ability to consistently produce high-quality gaming headsets. Here is our list of manufacturers that we consider the best options right now.
How We Picked the Best Wireless Gaming Headset
After many years of gaming, our team of hardware experts have played a range of different titles with gaming headsets of varying quality. From this combination of good and not-so-good experiences, we've gained an understanding of what to listen out for when using a gaming headset. In addition, we make sure that any peripherals that arrive at GeekaWhat HQ are tested appropriately in numerous gaming and general day-to-day scenarios. Throughout our testing period with a specific headset, we also refer to the list key features listed above, as this can highlight certain strengths and weaknesses.
Once our analysis is complete, we collect our findings to form a final verdict on the quality of the headset in question, along with how it may benefit gamers. We then relay these thoughts across to our audience through YouTube Videos and written articles like this one. Whilst discussing our thoughts and experiences with a particular headset, we also suggest what type of gamers would benefit most from having that products as part of their gaming rig.
For a more on our evaluation process, take a look at our reviews for various gaming headsets below:
Where to Buy
Buy the ASUS ROG Delta S on:
Conclusion
Out of all of the options that we've featured in this roundup, our top pick for the best wireless headset to buy right now would be the Logitech G733 Wireless. Whilst each pick has its strengths and are designed to suit a gaming purpose, this headset offers a little bit of everything at a fairly affordable price. The G733 Wireless offers a unmatched blend of style and substance for a high-quality gaming experience. Whilst there are a few weak points, they are areas that can easily be worked around to reduce the impact on the audio quality.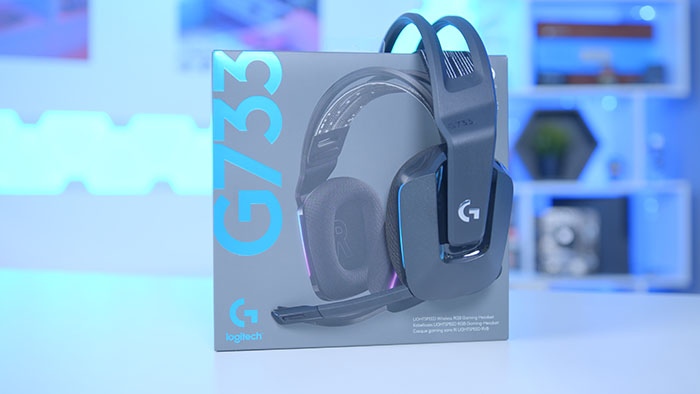 However, if this headset isn't to your liking and you're an enthusiast looking for the best sound possible, then the Steelseries Arctis Nova Pro Wireless is a lavish alternative.
Frequently Asked Questions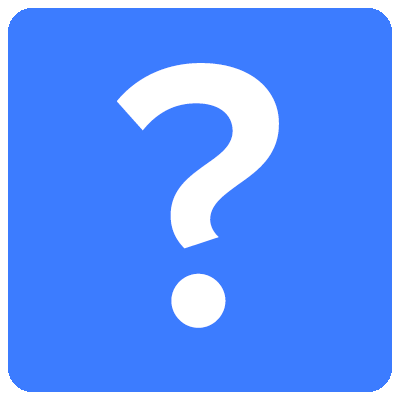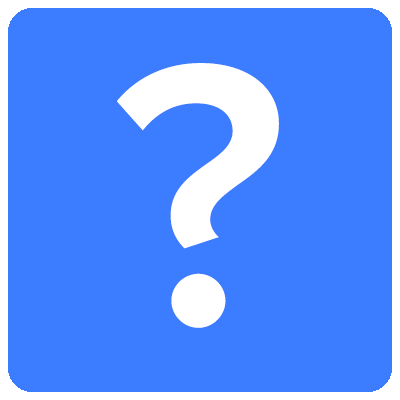 Is a wireless gaming headset worth it?
Like many other cable-less devices, wireless gaming headsets offer unrivalled freedom of movement that greatly improves the gaming experience. However, wireless options come with a premium price point, meaning gamers wanting the best value should consider wired headsets too.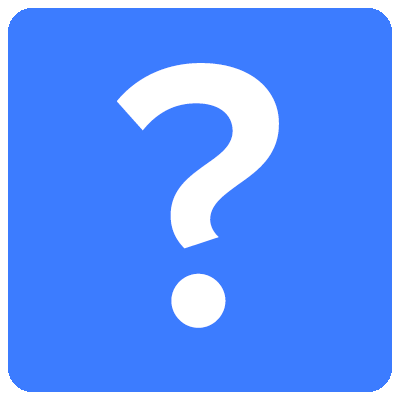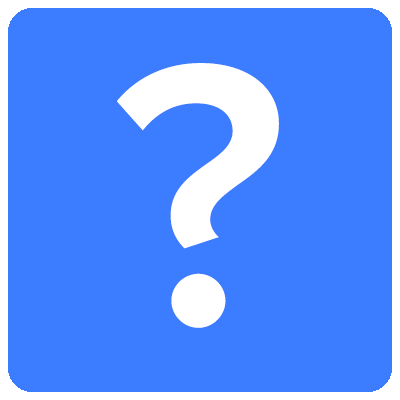 Do wireless gaming headsets reduce audio quality?
Generally, wireless gaming peripherals result in higher latency compared to wired alternatives, making wired headsets more valuable. However, premium wireless headsets can offer similar premium with the improved convenience that comes with the lack of cables.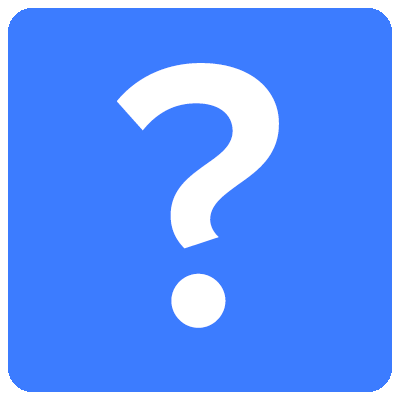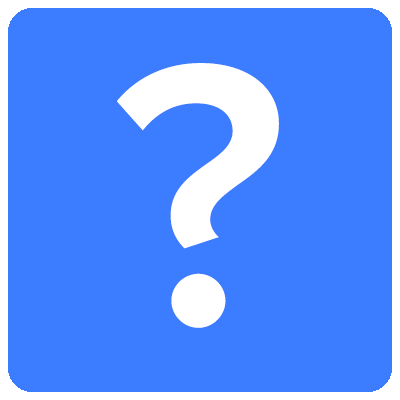 What size audio drivers should my gaming headset have?
To get the most authentic audio experience when gaming, we would suggest picking up a headset equipped with 40mm drivers as a minimum. However, you should look out for other features such as 7.1 surround sound, as they can have just as much influence on the audio quality.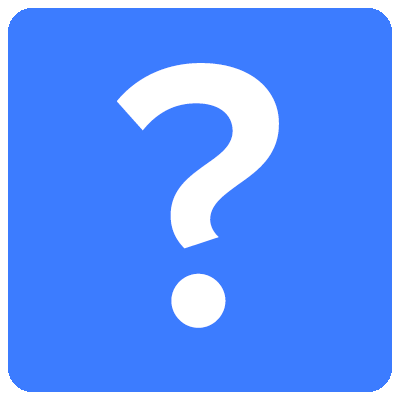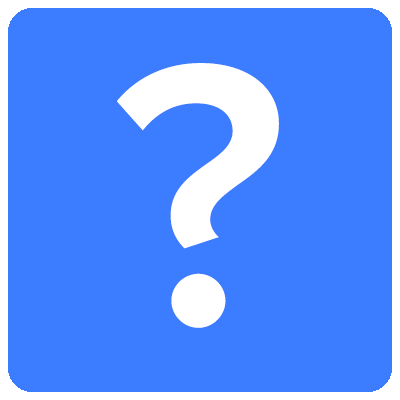 How much money should I spend on a gaming headset?
The amount you should be spending on a gaming headset is ultimately down to how important audio quality is for your gaming experience. Gamers wanting to hear every in-game detail with wireless connectivity should expect to spend at least $100, but good-quality wired options can be found for as little as $30.