Introduction
Finding a headset that offers comfort, a good microphone and brilliant audio quality can be a difficult task. Many headsets often provide one or two of these features, but never all three.
Today we'll be taking a look at the ASUS ROG Delta S Wireless to see how it stacks up against the competition. A minimalist wireless design that provides premium quality in combination with a range of features.
Buy the ASUS ROG Delta S Wireless on:
Suggested Article: The Best Gaming Headsets to Buy in 2022 – Full Roundup!
Audio Drivers and DACs
When comparing audio quality you'll generally be looking at the audio drivers or the amp type that the headset uses as a determinant of sound quality. It isn't extremely common for budget headsets to use a DAC or studio-grade amp, but as we move towards the mid-range and high-end market, we start to see a shift. Audio quality becomes a key factor at higher price brackets and thus we start to see better drivers and amps being used.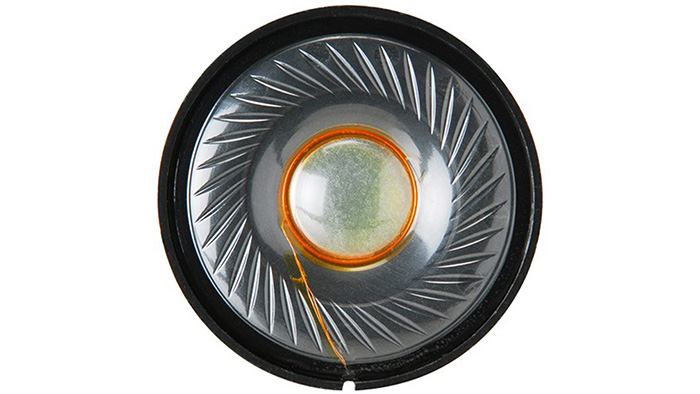 If you're a bit of an audiophile then you'll be aware that the type of audio driver can determine how true-to-life the quality is. We've covered audio drivers in a full article previously, but there are varying types of drivers that affect your audio quality. Admittedly, the drivers in the ASUS ROG Delta S Wireless are likely to be magnetic neodymium drivers, but the AI noise cancelling will improve the soundscape and minimise any background audio – or at least that's the hope!
ASUS ROG Delta S Wireless Aesthetics & Design
In terms of the design, the ROG Delta S Wireless offers a relatively minimalist aesthetic. The colour scheme is black and white, sporting the lighter colour on the frame connecting to the earcups, and on the outer earcups themselves. The rest of the headset frame offers a black design with a carbon fiber texture on the rest of the earcups, and a matte colour showing throughout the rest.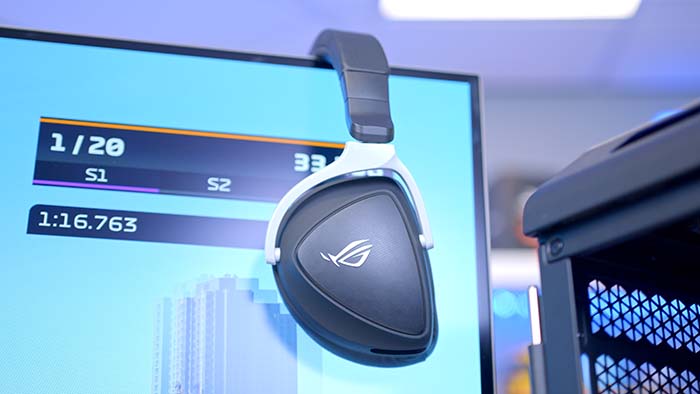 The headband sports a leatherette design which is very comfortable. Both the top and bottom of the headband is coated in a leather material and is ideal for long sessions of gaming, minimising any discomfort. There isn't a whole lot else to say about the design. ASUS has opted for a relatively barebones aesthetic on the ROG Delta S Wireless (which I'm a fan of). It's just a shame there aren't any alternative colour-way options, but this isn't a deal-breaker for us and this may well come with time. The headset is relatively lightweight making it easy to transport, and the minimalist aesthetic will appeal to many consumers across the board.
Features
Wireless Connection
The ROG Delta S is the first dual-mode wireless ROG gaming headset, offering both 2.4GHz through a dongle, and Bluetooth connectivity to either your gaming PC or other compatible devices. This also adds to the bonus of transporting if you tend to travel a lot.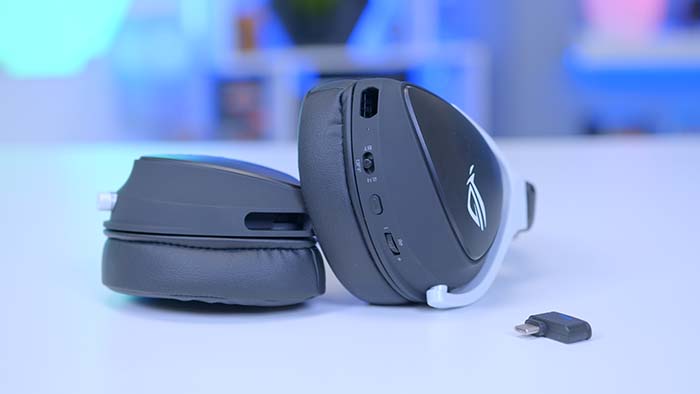 The USB Type-C dongle allows for 25 metres of range while also offering near-zero latency. This way you can grab yourself a drink or make some food while waiting in a lobby. Alternatively, the ROG Delta S Wireless also supports Bluetooth, perfect for if you find yourself travelling about or are hoping to use this with a laptop, tablet or mobile.
Battery Life & Fast Charging
A major point of contention that I have with wireless peripherals is charge time. You shouldn't need to constantly charge up your mouse, keyboard or headset in order to use them. Thankfully, with the ASUS ROG Delta S, you needn't worry about this issue. With fast charging you can have up to three hours of use with a 15 minute charge. Or, if you've decided to charge the headset to full, you can get up to 25 hours of nonstop gaming without any disconnecting.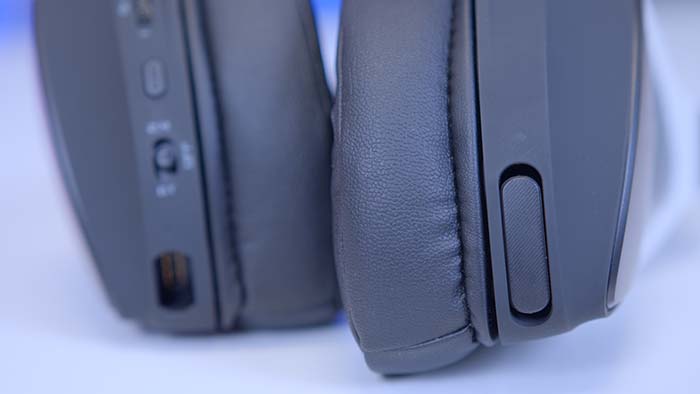 Media Controls
A final feature of the ROG Delta S Wireless are the intuitive media controls. You can control your music easily with the media button, which is located on the back of the left ear cup. Here you can easily play, pause, skip, or play the previous track by pressing the button a certain number of times. This allows you to easily change settings on the fly without having to tab out of your game.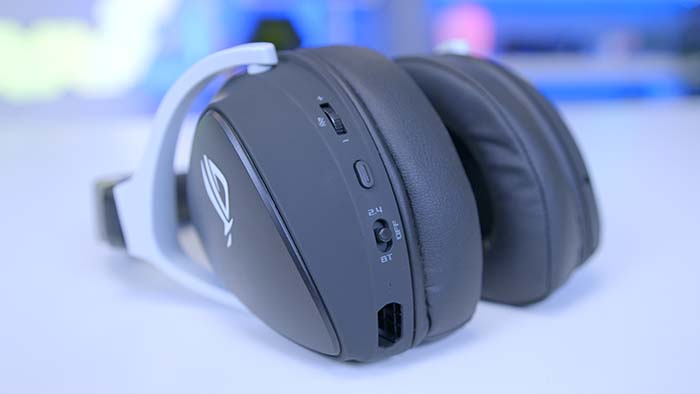 AI Beamforming Microphones
You'll notice after unpacking this headset that it doesn't have a standout microphone or one that you can connect via a 3.5mm jack. Instead, the microphones are concealed within the ear cups. The microphones inside the headset reduce common microphone issues like popping, and buzzing.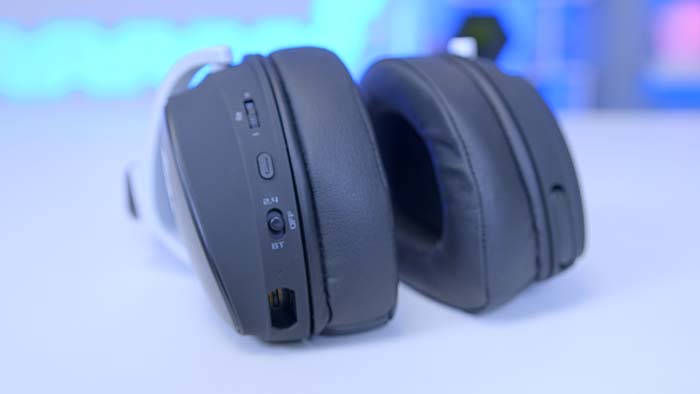 The AI creates a 'focused acoustic zone' that filters out background noise while targeting your mouth to ensure that your voice is picked up and transmitted clearly. This is a very innovative design from ASUS.
| | |
| --- | --- |
| Setting | Number of Presses |
| Play/Pause | Press once |
| Next Track | Press twice |
| Previous Track | Press three times |
| Pairing Mode | Press and hold for seven seconds |
Microphone Test
We decided to do play around with the microphone to put ASUS' AI Beamforming Technology to the test. However, we were slightly dismayed about the results. Despite ASUS advertising this microphone as 'minimising background noise' we had the opposite effect. When I was listening to the microphone during this test, pretty much any form of voice, footsteps and keyboard clicks were heard.
If we disregard the background noise, the quality of the microphone is somewhat OK, but not dreadful. As you can hear from the microphone test that we did, the first three AI noise cancellation settings don't make any difference to the overall quality, but the clarity filter does (making my voice somewhat echo). We're not overwhelmed by the quality of the microphone on the ASUS ROG Delta S, but for nearly $200 we were expecting better.
Alternatives
Below we've listed to provide some alternative peripherals that come in at a similar price point to the ROG Delta S Wireless, while offering awesome features. Each of the options we've picked make no sacrifices when it comes to quality and design.
Logitech G733 LIGHTSPEED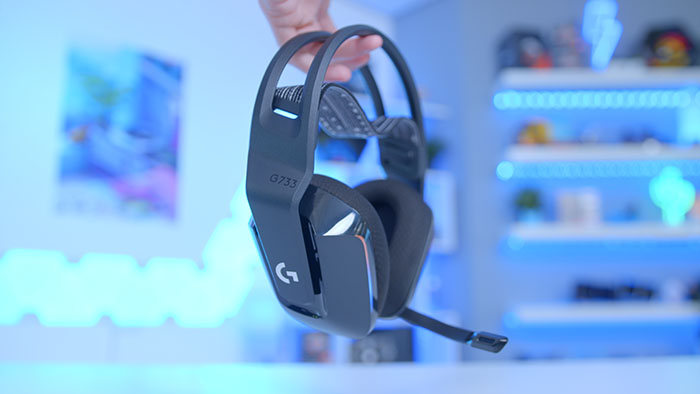 The Logitech G733 LIGHTSPEED Wireless headset is a peripheral that we've recently written up a full review on. To quickly summarise, the G733 is an awesome lightweight wireless design with incredible audio quality, combined with BLUEVO!CE filters that improve microphone quality making you crystal clear while gaming. The RGB up front can be fully customised in Logitech's G Hub software, along with the audio EQ and microphone filters allowing you to change as many settings as you want to your heart's content!
Buy the Logitech G733 LIGHTSPEED on:
SteelSeries Arctis 9 Wireless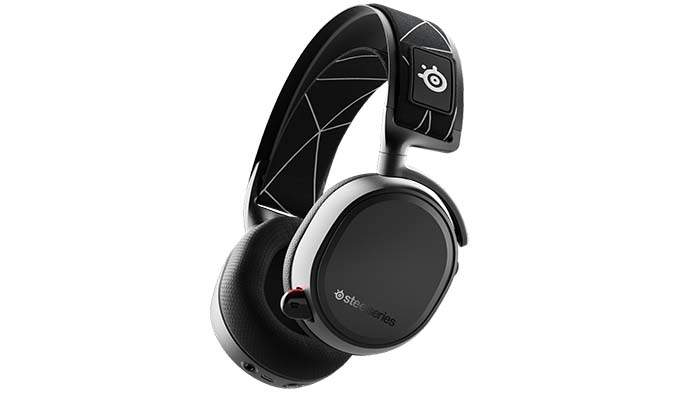 The Arctis 9 Wireless by SteelSeries is another excellent design that sports two connection modes via 2.4GHz, or if you tend to travel a lot, Bluetooth. The 2.4GHz is lossless and lag-free and can be used both on PC and PlayStation. The Bluetooth mode is perfect for calls, music and VoIP while gaming. The custom-tuned drivers provide crystal clear audio allowing you to denote the smallest footsteps. The Arctis 9 also has a 20 hour battery life allowing you to game for a long time unhindered by charging cables.
Buy the SteelSeries Arctis 9 Wireless on:
HyperX Cloud II Wireless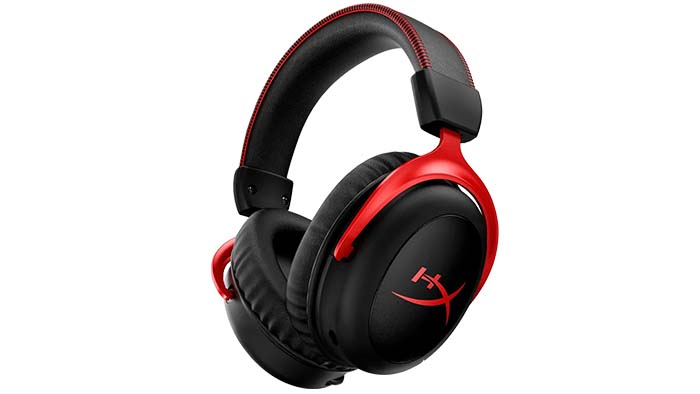 The HyperX Cloud II has been a mainstay in the gaming headset space for quite some time, and with a wireless version we're even more excited. This comfortable and plush design boasts the signature black and red HyperX look, while featuring a 30 hour battery life, 20 metres of wireless range, and 53mm drivers. HyperX have also combined the impressive drivers with DTS Headphone:X[3] spatial audio, allowing you to become immerse in your gameplay. If you're looking for a tried and true renowned design, the HyperX Cloud II Wireless is a great choice.
Buy the HyperX Cloud II Wireless on:
Conclusion
ASUS ROG Delta S Wireless
Design

Features

Sound Quality

Value For Money
Summary
The ASUS ROG Delta S Wireless is a comfortable and plush designed headset with a minimalist aesthetic that will blend in with many different build styles. The sound quality is excellent and crystal clear, and the versatile connection options makes this headset a good option for those that tend to commute often. However, the ROG Delta S falls flat on the microphone front. The concealed beamforming microphones aren't great quality (we were expecting better considering the price tag), and the AI technology doesn't offer much for noise cancellation. This makes the ROG Delta S Wireless closer to an expensive set of gaming headphones as opposed to a headset, whereby you might be better off picking an alternative option. If it weren't for the average microphone quality we'd give this headset a higher score, but it seems ASUS needs to go back to the drawing board when it comes to concealed beamform designs.
Pros
✅ Very comfortable design.
✅ Sound quality is excellent.
✅ Versatile connection options.
Cons
❌ Not great microphone quality.
❌ Expensive.
❌ No wired capability.