Introduction
The Ryzen 7000 line-up is a range of strong gaming CPUs, which makes picking the perfect CPU and GPU pairing important for those who wish to maximise their gaming performance. That's why in this test we've rounded up the best graphics cards for the Ryzen 5 7600X, looking at great options for a range of budgets.
These cards are well-suited to 1080p and 1440p gaming, and make for a great pairing with the Ryzen 5 7600X. We tested all cards in a range of titles, from easier to run FPS games like Fortnite and Overwatch 2, to triple AAA titles such as MW2 and Starfield to evaluate performance and inform our recommendations. You can learn more about our detailed GPU testing methodologies for more information on how we test.
Our Recommendation: AMD Radeon RX 7600
The AMD Radeon RX 7600 is a great pair for the Ryzen 5 7600X, when considering all factors. It has solid 1440p performance and is exceptional when running some of the popular Esports titles at 1080p. If your looking to not break the bank but still get some bang for your buck, look no further than AMD's RX 7600.
Suggested Article: Best Graphics Cards to Buy Under $450
All Graphics Cards in Our Ryzen 5 7600X Testing Roundup
Our Recommendations
1. AMD Radeon RX 7600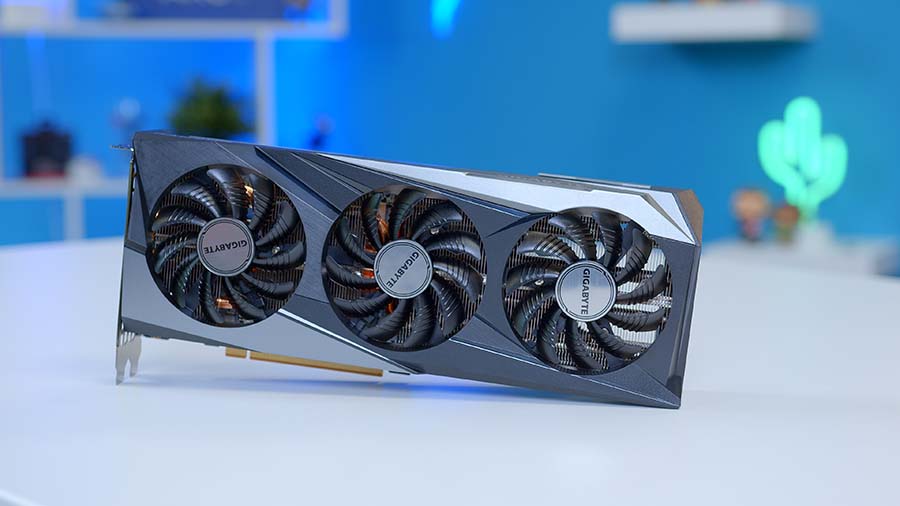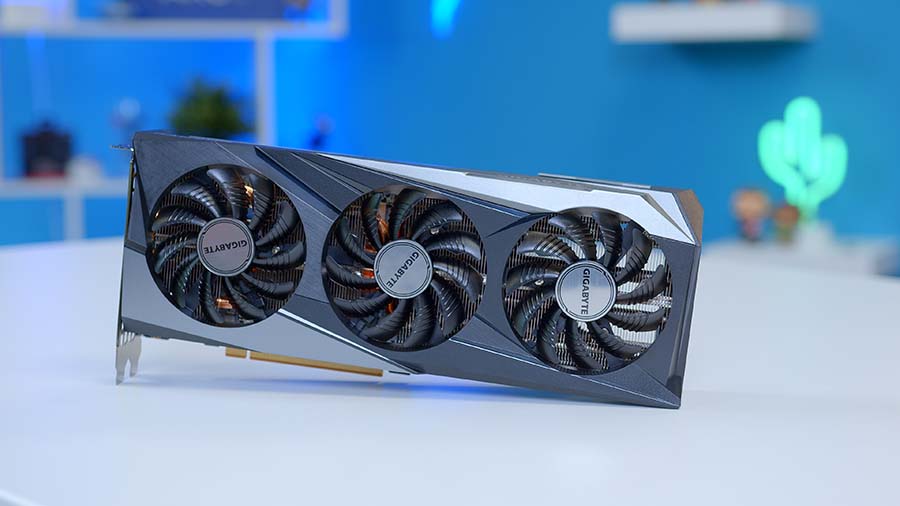 It performs well in Esports and FPS titles alike, while AAA games at 1080p, 60FPS are more than feasible too. This Gigabyte card has an attractive three fan cooler, sleek backplate and a factory overclocked clock speed for a modest boost in performance. Unfortunately, this GPU isn't particularly ideal for Ray-Tracing.
Although it can play some titles with Ray-Tracing, it would be save to say that Nvidia's RTX 4060 Ti is a better bet for those with Ray Tracing in mind.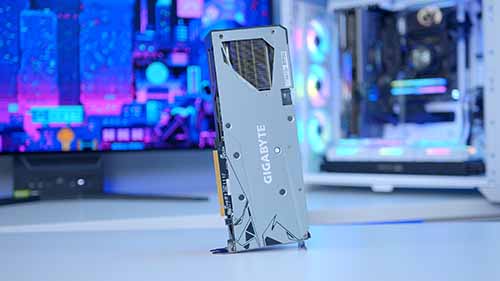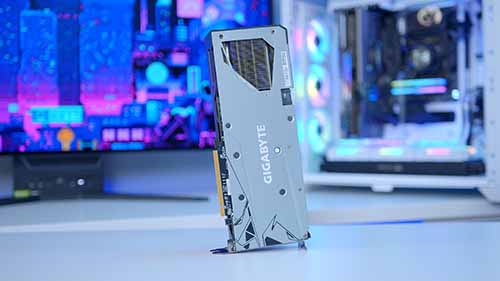 Where to Buy
Buy the AMD Radeon RX 7600 on:
2. NVIDIA GeForce RTX 3060 Ti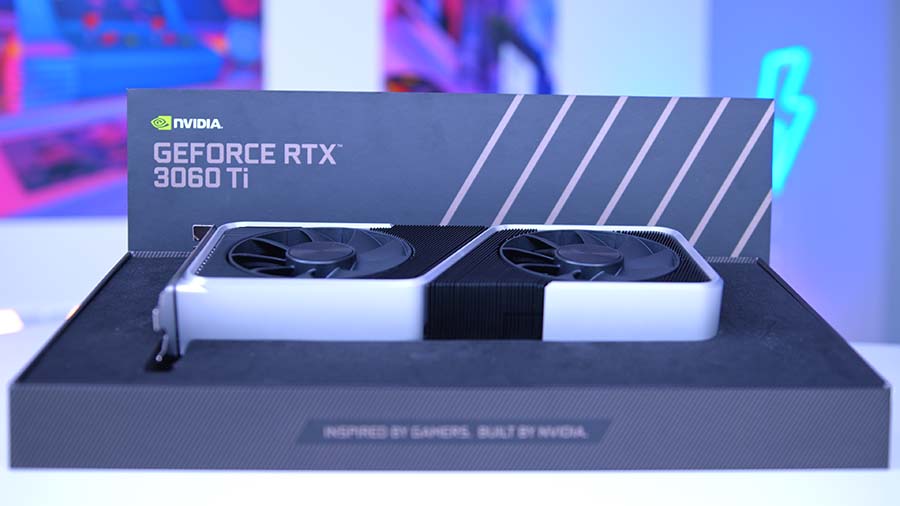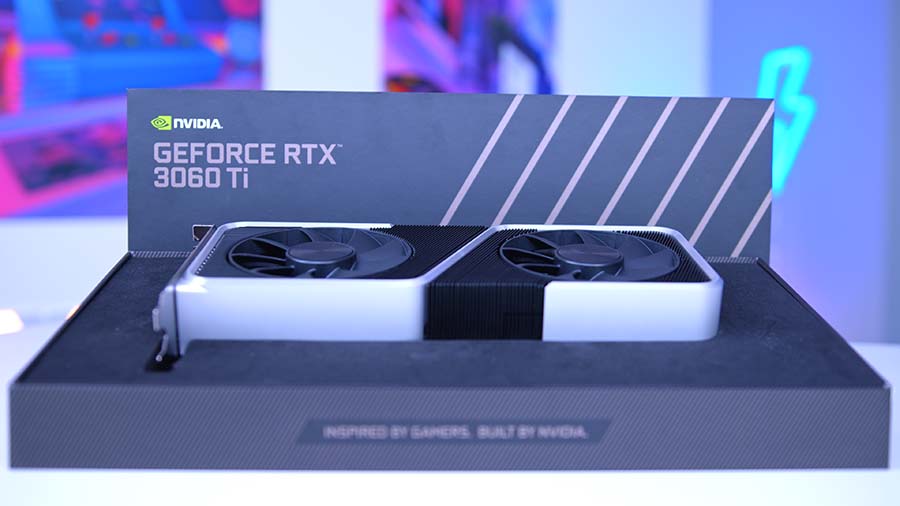 We picked the RTX 3060Ti instead of the NVIDIA RTX 4060 Ti, as the 40 series card offers such a weak value proposition versus other GPUs, making it very difficult for us to recommend as a viable option to pair up with the Ryzen 5 7600X. For a significantly cheaper price point, the RTX 3060Ti will offer performance that will be able to compete with its replacement.
When paired with a Ryzen 5 processor, this GPU is a strong choice for 1080p gaming, with decent legs at a 1440p to boot. In addition, the RTX 3060 Ti can handle some Ray-Traced gaming in less demanding titles.
Another benefit of this card compared to the RTX 4000 series GPUs is the reduced size, as this makes it easier to slot into PC cases with a more compact form-factor. Due to the age and popularity of this card, pricing tends to fluctuate. Unfortunately, this makes it difficult to find this graphics card at MSRP.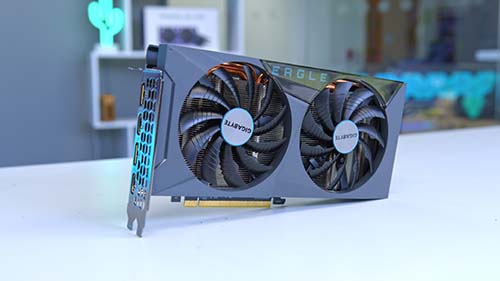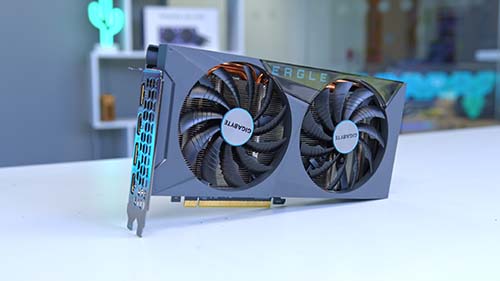 The Ampere architecture is some of NVIDIA's best work when it comes to hardware, but the new Ada Lovelace hardware is much stronger and comes with some nice benefits like DLSS 3. If you're looking for bonuses like Frame Gen or improved Ray-Tracing, we'd recommend looking at mid-range alternatives from NVIDIA's RTX 4000 series line-up.
Where to Buy
Buy the NVIDIA GeForce RTX 3060 Ti on:
3. AMD Radeon RX 6750 XT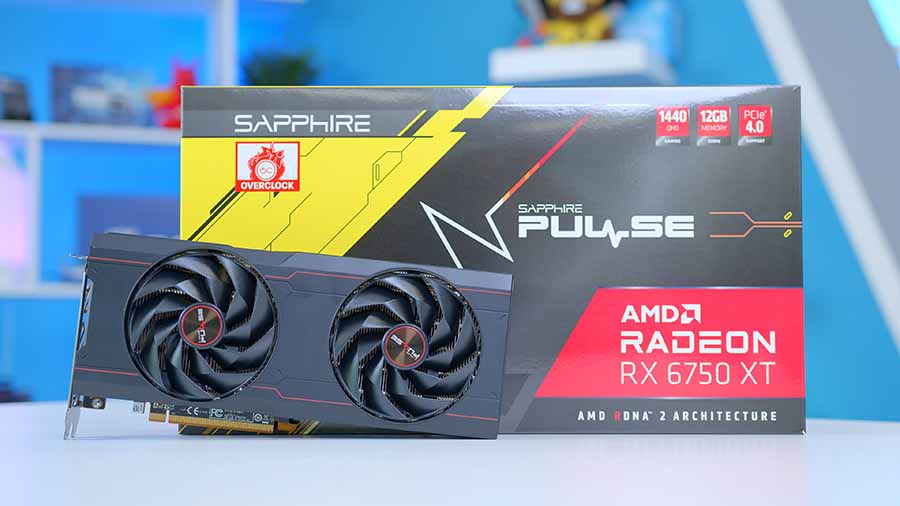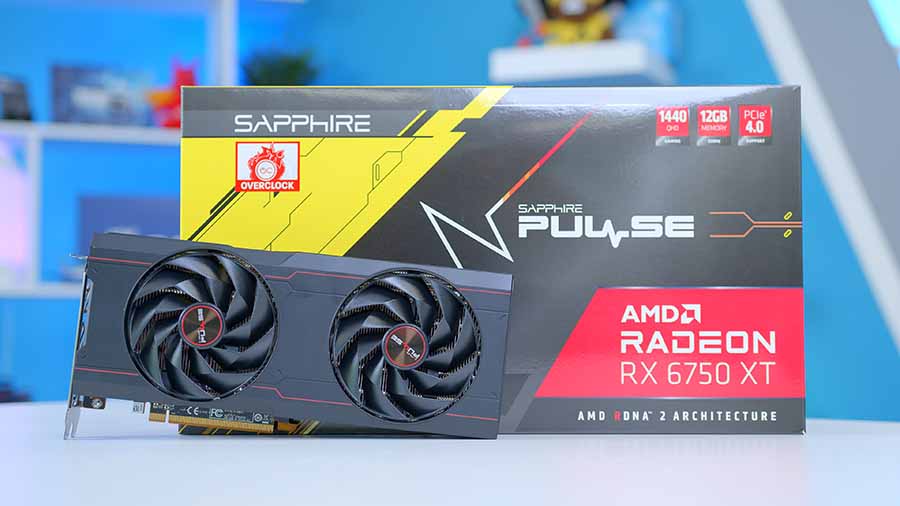 AMD's Radeon RX 6750 XT is another incredible option from Team Red that is an ideal companion for the Ryzen 5 7600X. This is a card we've looked at briefly in the past as part of the Radeon 6000 refresh back in May of 2022, and at the time, this card wasn't an amazing option. However, with a mass of driver optimisations and improvements to software, this card is now one of the strongest mid-range cards.
The RX 6750 XT is designed to handle 1440p with some decent legs in 4K games, although we wouldn't recommend picking up this card specifically for 4K. It also has a larger VRAM capacity (12GB to be specific), which offers longevity when it comes to modern and more performance intensive titles.
With the release of the Radeon RX 7600 this card has also dropped in price quite significantly. This GPU is an absolute steal when considering the price and performance metrics.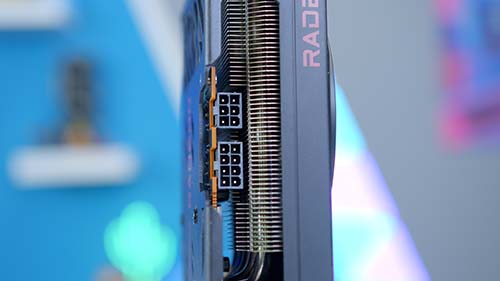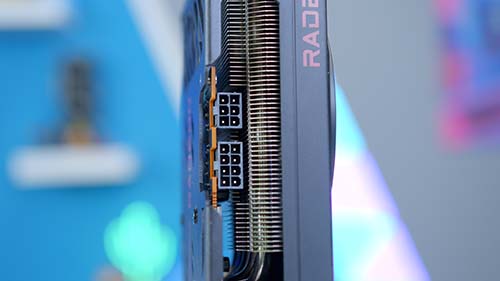 Whilst this card can handle the performance demand of 4K, we wouldn't recommend picking up this card for 4K alone. We'd recommend picking up a more powerful option if you plan on pushing your system with modern games at a higher resolution. Although the 6750 XT is generally an excellent performer, AMD cards can't quite handle Ray-Traced titles. NVIDIA is definitely the king when it comes to this more demanding technology.
Where to Buy
Buy the AMD Radeon RX 6750 XT on:
4. NVIDIA GeForce RTX 4070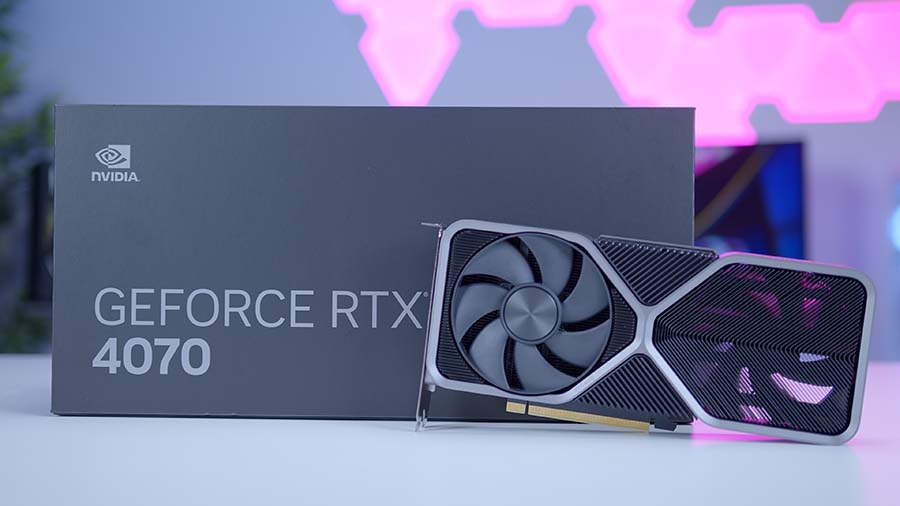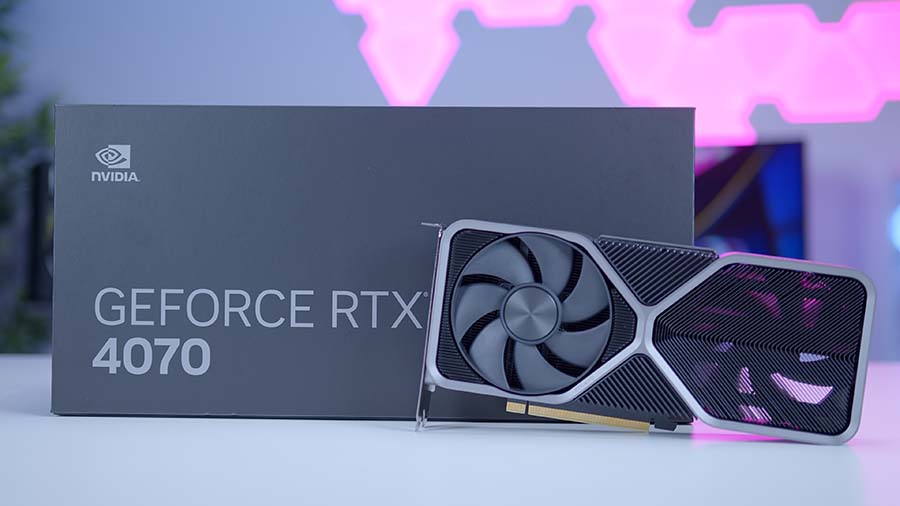 For our final pick we're taking a look at NVIDIA's somewhat recent RTX 4070 which released back in April of 2023. The RTX 4070 was another one of NVIDIA's flops, with this card hitting the market with promising metrics, but at a price point that the majority of consumers weren't happy with. Despite this, the RTX 4070 is actually a pretty strong card in comparison to the rest of the market. This is one of the few GPUs that can handle 4K gaming along with Ray-Tracing too.
Although the RTX 4070 is geared towards 1440p, this card can handle 4K pretty well too.
During our testing, we found that the RTX 4070 was similar to the RTX 3080 and 3080 Ti at a 4K resolution, which makes it a great choice for high fidelity gaming. This is definitely a pricey card, but there are few 4K graphics cards that you can pickup below the $500 mark. $500 is no small amount of money to drop on any component, especially a graphics card.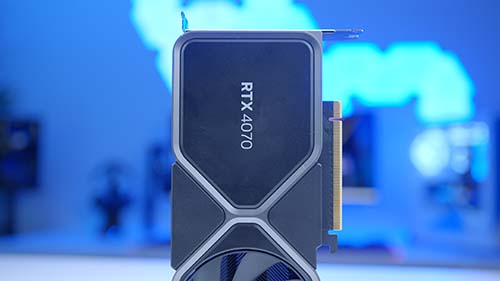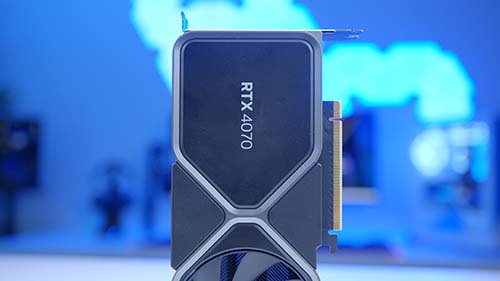 Although this card is likely to drop in price in the future, the $500 MSRP is considerably expensive, and will be a major turn-off for most consumers. Additionally , the Founders Edition version of this card is pretty small, but some of the AIBs are huge. If you've picked up a larger card, you may need to delve deeper into case research to ensure you don't have any clearance problems.
Where to Buy
Buy the NVIDIA GeForce RTX 4070 on:
How We Tested the Best GPUs for the Ryzen 5 7600X
In order to test and evaluate the best graphics cards for the Ryzen 5 7600X, there are a number of factors that we take into account, these are:
Productivity Performance
Thermals
Gaming Performance
Value Proposition
Frequently Asked Questions
How Many CPU Cores Do I Need for Gaming?
Generally speaking, only one or two. Most games will only ever use one or two cores at maximum, so you can get away with picking up a CPU with a lower core count.
Can the 7600X Handle 4K Gaming?
Yes, but we wouldn't recommend it. This is more of a mid-range option, and whilst it can handle 4K games, you may struggle in certain modern titles to play at reasonable framerates.
Do I Need to Worry About Case Clearance?
Yes! Although most of the cards we've looked at today shouldn't be too massive, but you should also check out the length of your GPU to ensure you don't have any clearance issues.
Conclusion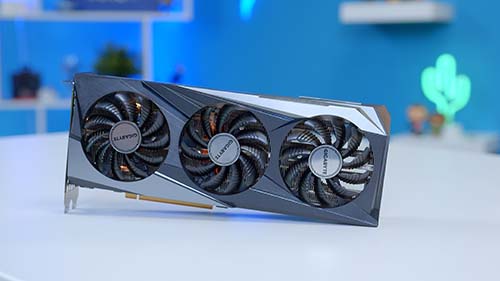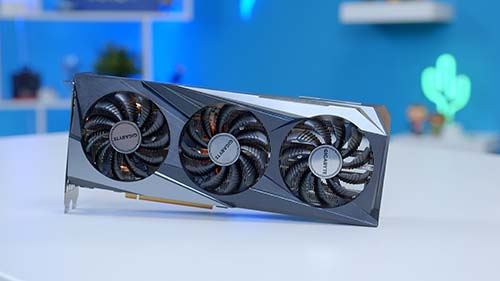 Best GPU for the Ryzen 5 7600X: AMD Radeon RX 7600
After our testing, we determined the AMD Radeon RX 7600 is one of the best lower-end graphics cards on the market to pair up with the Ryzen 5 7600X. This card is an great option. Whilst there are other solid options if you're build a 1080p capable system, I feel a card like the RX 7600 is the best pairing for the Ryzen 5 7600X, especially considering how well priced this card is.
Read our full AMD GPU coverage, or AMD Radeon RX 6750 XT on Amazon