We think transparency is of utmost importance when delivering product recommendations to an audience, and for a number of key reasons. Not only do transparent testing methodologies help other outlets to review their own practices (and visa versa), but it also allows our audience and readers to see exactly how we reached certain results data. Furthermore, providing transparent testing methodologies allows our readers to replicate our tests with their own hardware, perfect if we haven't quite got the comparative data point you are looking for!
That's why we'll be detailing in this piece exactly how we test graphics cards (GPUs) in the articles on this site, be it in a review, buyer's guide or across our YouTube channel.
Our website and YouTube channel share the same testing team, with Harry Coleman leading up our GPU testing efforts, with Jay Harris providing cover and support as and when is required. This allows us to ensure our data points and results marry up across all of the platforms to which we post content, and means you can switch between our video and written content seamlessly.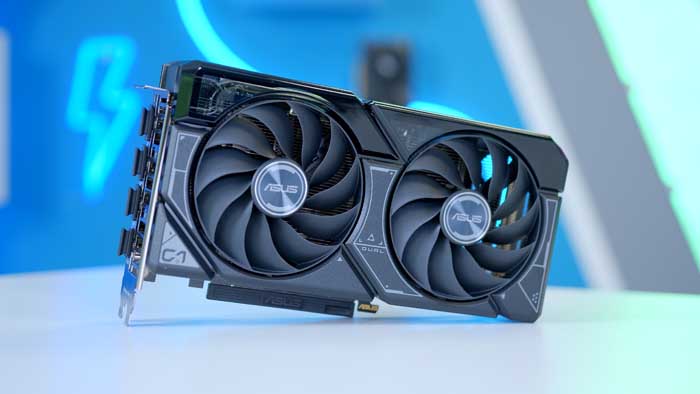 Our Testing Rig
To test our wide suite of graphics cards, we use a unified testing setup whereby the hardware stays constant across our tests. This is our control variable. We may, from time to time, test using alternative hardware (e.g. if we are trying to show the performance of a budget GPU alongside other budget hardware), but will always make it explicitly clear where this is the case.
We update our testing rig regularly, primarily to ensure no CPU or memory bottlenecks, and a change in our testing rig will always lead to us running new data for all data points in our tests. In basic terms, this means that every time our test rig sees a hardware change, we retest each and every graphics card to garner fresh results.
| Component | Name | Why We Selected this Part |
| --- | --- | --- |
| CPU | Intel Core i9 13900K | The i9-13900K remains one of the fastest CPUs around, and strong single and multi-threaded performance ensures we avoid a CPU bottleneck. |
| CPU Cooler | Deepcool LS720 360mm AIO | This 360mm cooler from Deepcool ensures the 13900K can reach maximum boost clock speeds. We do not overclock our parts for testing fast factory speeds. |
| Motherboard | MSI MEG Z790 ACE | Compatibility with the i9-13900K, and widespread PCI-E Gen 5.0 support ensures this high-end board is good now and into the future. |
| RAM | G.Skill Trident Z NEO 32GB 6000MT/s CL32 | 32GB is currently enough for gaming in our testing, while a low latency and 6000MT/s speed is on the better end of DDR5 options. |
| SSD | Seagate Firecuda 530 2TB | With enough room for all of our test games, and fast Gen4 speeds, the Firecuda 530 is a great test drive. |
| Case | Open Frame Test Case | We use a custom, open-frame test chassis to test our cards. The main reason for this is that it allows us to easily swap out the GPU in mass benchmarking sessions! (Oh, and it doesn't constrain airflow) |
| PSU | Thermaltake Toughpower 1350W | This modern ATX 3.0 power supply allows us to test the latest graphics cards using either 6+2pin or 12pin connectors natively, without the use of adapters. The high wattage ensures we can use this across all models of graphics cards. |
How Often We Update Our Results
We don't set strict or arbitrary time frames on when our data should be retested, because such dates are just that: arbitrary. Instead we consider the following factors when planning our data testing time frames:
Driver releases: These bring optimisations which can increase performance.
Game updates: These can also bring optimisations to performance and certain hardware.
Recency: When some of our results are getting long in the tooth, we will proactively retest data. We will also do this when other factors cause comparative data to be updated to ensure fair reference points.
Viewer Feedback: While very uncommon, if our audience flag any of our data, we will look to retest and check the data is correct. In this instance, our findings may not change and the data will stay the same.
Major hardware releases: With any new hardware release, we will look to ensure comparative data is both relevant and up to date.
Which Game Titles We Test
We categorise our titles based on category. We will always try and ensure a good mix of games from a variety of genres. These are categorised below. We do take requests for games to add to our testing lineup, but understandably cannot test every popular title around.
RPG Games: Hogwarts Legacy, Balder's Gate 3, Cyberpunk 2077
FPS Games: COD Warzone 2, MW2 (2022), Apex Legends, Fortnite, Overwatch 2
Simulation Games: F1 2023, Forza Horizon 5, Microsoft Flight Simulator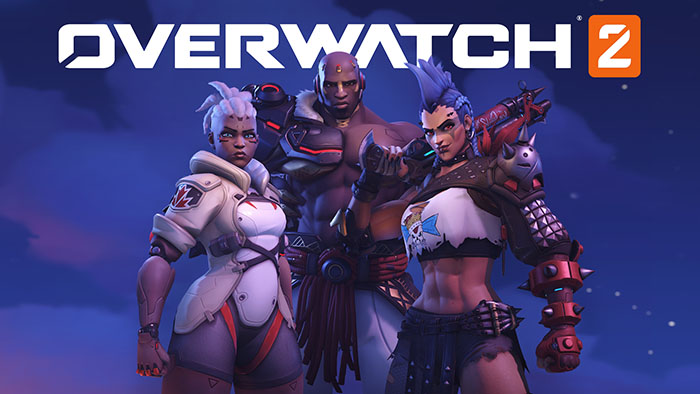 Which Settings We Use in Our GPU Testing
Game
Resolution
Settings
Hogwarts Legacy
1080p
1440p
4K
Settings: Effects High, Material High, Fog High,Sky High, Foliage High, Post Process High, Shadows High, Textures High, View Distance High, Population High

DLSS/FSR & Raytracing Optionally Used
Baldur's Gate 3
1080p
1440p
4K
Settings: Model Quality High, Shadow, Quality Medium, Cloud Quality Medium, Texture Quality High,Texture Filtering 8X, Instance Distance High, Fog Quality, High, Detail Distance High, Animation LoD High, Anti-aliasing SMAA, Sharpening Off

DLSS/FSR Optionally Used
Cyberpunk 2077
1080p
1440p
4K
Settings: Texture Quality High, FOV 100, Chromatic Aberration On, Lens Flare on, Motion Blur off, Contact Shadows On, Improved Facial Geometry On, Anisotropy 8x, All Texture Settings High

DLSS/FSR & Raytracing Optionally Used
Starfield
1080p
1440p
4K
Settings: Shadow Quality High, Indirect Lighting High, Reflections High, Crowd Density High, Particle Quality High, Volumetric Lighting High, Motion Blur off, GTAO Quality High, Grass Quality High, Contact Shadows High VSync Off

DLSS/FSR & Raytracing Optionally Used
COD Warzone 2
1080p
1440p
4K
1080p High, Upscaling/Sharpening FSR 2.1 Quality, Texture Resolution Normal, Texture Filter Anisotropic High, Level of Detail High
COD MW2 (2022)
1080p
1440p
4K
1080p High, Upscaling/Sharpening FSR 2.1 Quality, Texture Resolution Normal, Texture Filter Anisotropic High, Level of Detail High
Apex Legends
1080p
1440p
4K
FOV 110, Anti-aliasing TSAA, Texture Filtering 8X, Model Detail High, VSync Disabled, Effects High, Ambient Occlusion Quality High
Fortnite
1080p
1440p
4K
Anti-aliasing & Super Resolution TSR High, Temporal Super Resolution Performance, View Distance Far, Textures Low
Overwatch
1080p
1440p
4K
Ultra, High Quality Upsampling FSR 1.0, Texture Quality High, Antialias Quality High- SMAA Medium, Ambient Occlusion Medium
F1 2023
1080p
1440p
4K
High, Anisotropic Filtering 8x, Ray-tracing off, Textures Ultra High, Ambient Occlusion HBAO+(DLSS 3.0 & Ray-Tracing used for showcasing not general benchmarks)
Spiderman Miles Morales
1080p
1440p
4K
Texture Filtering 4x Anisotropic, FSR 2.1 Quality, VSync Off, Raytracing Off
Tools We Use to Test GPUs
We use a number of different tools in our graphics card testing. These include monitoring tools, stress test tools and synthetic benchmarks.
Why You Can Trust Us
Our writers and benchmarking team work independently to recommend only the best products out there. None of our team are financially incentivised to recommend once product over another, and all of our content is written by real people who are all experts in their field. In fact, our testing all happens in person with the team, allowing for realtime peer review and checking. We run our tests multiple times to ensure our results are fair and accurate. You can read in more detail about our editorial policy, but know that recommending only the best products has always been, and will always be, at the heart of what we do and why we exist.