Introduction
Over the past few months we've been eagerly waiting for AMD to give us some more information about the new Ryzen CPUs and motherboards. Last week that information came, with a release date of September 27th for the AM5 platform, and the announcement of a new B650E chipset for upcoming Ryzen 7000 processors.
During AMD's conference we were given specifications for the new Ryzen 7000 CPUs, along with some benchmarks, and the announcement of this entirely new chipset. There's been plenty of speculation online from leakers, but AMD officially confirmed the B650E chipset. Today we'll be breaking down the major differences between each chipset, along with our expectations in terms of pricing, PCI-E lanes, Gen5 support and more.
Suggested Article: AMD X670E VS X670 Motherboards – Key Differences & What To Expect
What is a Chipset?
Before we delve into the major differences between each chipset, we should briefly delve into what exactly a chipset is. Both a chipset and a motherboard go hand-in-hand, but certainly they're not the same. Your motherboard is a PCB, a physical circuit that houses all of your components, like your RAM, GPU, CPU etc. However, your chipset is a a traffic controller and data communication centre. Your chipset will also determine the number and types of features available to you, such as PCI-E lanes, CPU and memory overclocking support, rear IO and more.
AMD has kept to the same naming scheme for their chipsets since the first generation of Ryzen CPUs. There were three main chipsets available for the first range of Ryzen CPUs, these were: 'A#20', 'B#50', and 'X#70'. The flagship chipset has always been X#70, offering a 'no compromises' motherboard with the maximum amount of features available on the platform. B#50, and A#20 offered consumers a more price conscious set of motherboards, for those that want the best bang for buck.
This has since changed with Ryzen 7000, with AMD cutting out the A#20 chipset entirely. Whether this will release later, alongside a theoretical Ryzen 3 refresh is yet to be seen. With the latest generation of CPUs, we're effectively getting two chipsets, with an 'E' variation of each one. These variations are designed to be the best at overclocking, while maximising the amount of PCI-E 5.0 for both GPUs and SSDs across the board. The non-E variants will still offer a range of features, but are geared towards a consumer aiming to build a mid-range of budget system. These motherboards are likely to have some PCI-E 5.0, but less of it as a whole.
B650E & B650 Major Differences
We want to make a brief note before we take a look at the technical specs of B650E and B650 motherboards. AMD only officially announced the B650E chipset in their press conference, and as such detailed info is still a little sparse. We'll be updating this article as and when we know more on the technical side.
Overclocking Support
As a general rule of thumb, the B-series AMD Ryzen motherboards have always had overclocking as an available feature. AMD has only ever limited overclocking support to A#20 chipsets on the AM4 platform. This means that both the B650E and B650 chipset should have unhindered overclocking. However, there will be a clear difference between B650E and B650 in terms of their overclocking capability.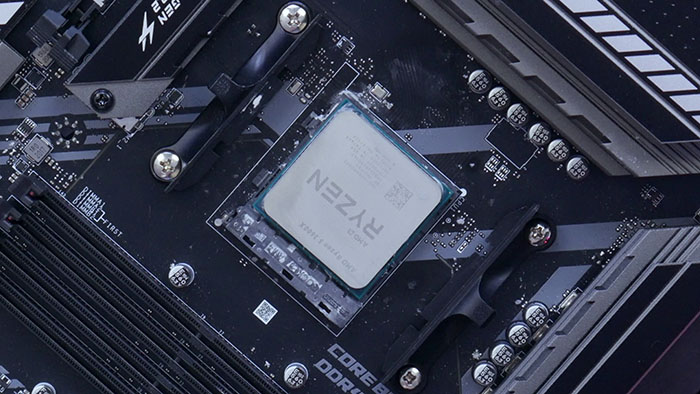 Although there aren't any official product releases or specs yet, we imagine that B650E motherboards will be more consumer friendly in terms of price, but offer better VRM cooling and power phase stages/delivery for users to overclock the new Ryzen CPUs. B650 motherboards are still likely capable of overclocking, but you won't be able to push your CPU as hard as you would on an X670E or B650E motherboard. We're expecting manufactures to release B560 designs as trimmed down versions of their B560E designs to encourage buyers to opt for higher end designs.
PCI-E Gen 5, GPUs & SSDs
As we've seen from AMD's announcement, the B650 boards are geared towards consumers in a more price conscious fashion. B650E boards will be more widely available for consumers price wise, without making undue sacrifices on features. This means that these motherboards are likely to have plenty of support for both GPUs and SSDs that utilise the Gen5 standard.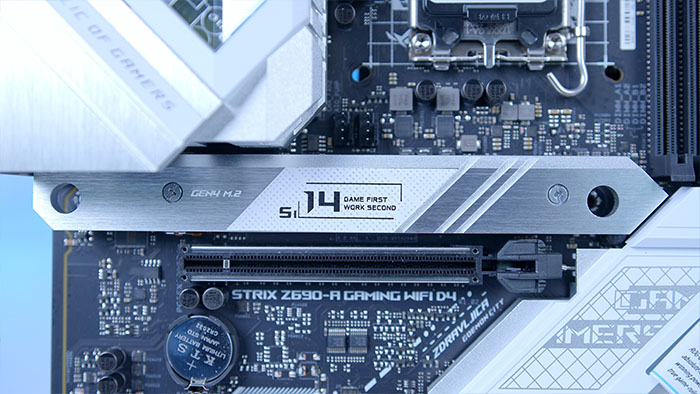 This will allow consumers to use one of Nvidia's rumoured RTX 4000 series GPUs, while also being able to pick up one of the latest and greatest Gen5 M.2 SSDs when they release. For B650, your options for PCI-E 5.0 will be slightly limited. These boards are probably going to feature only one variant of PCI-E 5.0. So instead of getting access to both SSDs and GPUs, it is more likely a B650 motherboard will have a singular PCI-E 5.0 SSD x16 slot, and Gen4 SSDs. There is a possibility AMD's board partners may decide to include a singular x4 PCI-E 5.0 slot, but this also depends on the amount of PCI-E lanes available on the chipset.
DDR5 Memory Overclocking Support
One of the biggest areas consumers are most worried about with the new AM5 platform is the push towards DDR5 memory. This technology is still in its infancy, and doesn't offer much by way of a performance boost compared to DDR4. However, AMD is boasting that their EXPO technology will improve latency and offer a much need performance improvement with EXPO support DIMMs.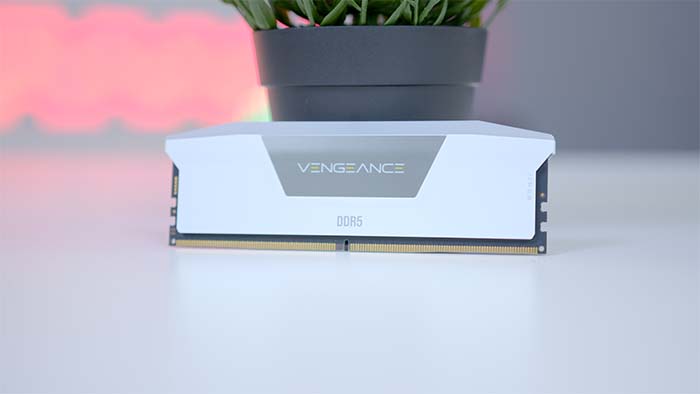 AMD's EXPO technology is a 'one-click' memory overclocking profile that is said to enhance gaming performance at 1080p by 11%, while also increasing DDR5 memory latency to 63 nanoseconds or less. Over 15 kits are going to support this awesome memory profile, and hopefully will make the DDR5 upgrade worth the rather eye watering cost.
Rear and Front IO
With the release of the AM5 platform we're getting access to some of the fastest IO support that we've ever seen. Across the board, many of the USB ports are USB 3.2 Gen1 or higher. And with the increase of PCI-E lanes we're also getting support for the latest USB4 ports, boasting speeds of 40 gigabits per second.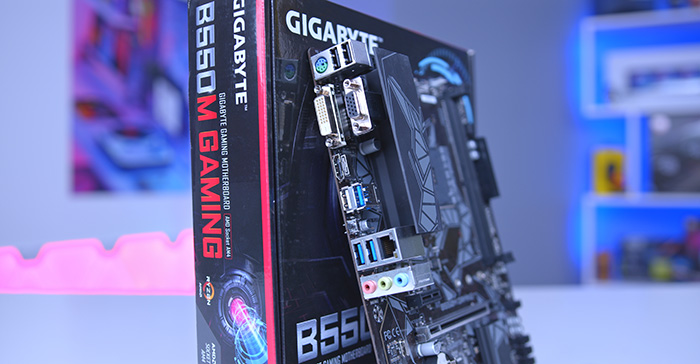 Although the B650E and B650 motherboards will be cheaper, we're still expecting to see a minimum of at least one USB4 port, along with multiple USB 3.2 ports. It also seems that many of the latest X670E boards are also offering support for WiFi 6E, which is a potential likelihood for B650E. We imagine this will also be the case for the top-end B650 boards, and the cheaper more accessible motherboards will be limited to WiFi 6, which is still incredibly fast and will suffice for the majority of consumers.
As for front IO, we don't know much, but we're speculating that many cases will receive upgrades for the latest USB ports, along with support for Thunderbolt 4, and USB Gen4. It is also likely that the latest B650 and B650E motherboards will give us access to more USB ports too.
Our Pricing Expectations & Comparison
First off, you'll see that the B650E chipset is sitting at a higher price on average compared to AMD's current B550 boards. The B650E chipset is closer to X570 on release in terms of price, instead of the more budget oriented B550 chipset. This will primarily be down to the overclocking support, along with the DDR5 push, PCI-E 5.0, and newer high speed rear IO. The new features available on the AM5 platform are offering very impressive performance metrics, which will be causing the price bump.
Moving onto the B650 chipset, here you'll see that the price has primarily remained the same. Although yes, these boards are offering more in terms of expensive features, it would be difficult for AMD and their board partners to increase the price or they could risk losing customers. The B650 chipset (much like the B550 chipset) is pointed more towards consumers that want to build a PC with the latest Ryzen 7000 CPUs, but are more price conscious. These new motherboards are likely to have less features compared to the rest of the motherboards available within the range.
This means that WiFi 6E will instead be WiFi 6, it is likely there will only be one PCI-E 5.0 supported slot, along with less power phases and cooling on the VRMs, and just generally less of the latest features. AMD has also noted that they are expecting the lowest price boards to sit at the $150 mark, and we're expecting B650 boards to fall within this bracket. Although these boards are likely to be more expensive compared to their DDR4 counterparts, B650 boards will still offer competitive prices for consumers looking to build a less expensive system.
| | | |
| --- | --- | --- |
| B650E | B650 | B550 |
| $300 – $500 | $150 – $300 | $150 – $300 |
Note – This is a rough guide on the average price range of the available motherboards on AMD chipsets. B650E and B650 boards are set to release in October and do not have an official price yet, so will be subject to change.
Table of Specs Comparison
Features
B650E
B650
CPU Overclocking Support
Yes
Yes
CPU PCI Express 5.0 Lanes
20
18
PCI-E 5.0 Slots
1 x16 Slot
Up to 2 x4 M.2 Slots
1 x16 Slot
or
1 x4 M.2 Slot
VRM Power Phases
20+
16+
Chipset PCI Express 4.0 Lanes
12?
10?
PCI-E 4.0 M.2 Slots
Up to 4 x4 M.2 Slots
Up to 2 x4 M.2 Slots
Chipset PCI Express 3.0 Lanes
12?
10?
Max Number of USB Ports
20?
16?
Max USB 4.0 Ports
2?
1?
Max USB 3.2 Gen 2×2 Ports (20Gbps)
10
8
Table of Expected Differences between B650E & B650 Chipsets
Overall Differences Breakdown
The table above lists our expected specifications from the B650E and B650 chipsets. Much of this is speculation, as none of the board partners have officially announced any motherboards on these chipsets, so we've made an educated guess about the differences.
Firstly, let's talk about PCI-E lanes. The amount of PCI-E lanes available on each chipset will dictate the amount of slots on your motherboard. Effectively the more PCI-E lanes, the more slots you'll have. On the B650E chipset we're expecting more widespread PCI-E 5.0 support, with support for Gen5 SSDs and an x16 slot. For B650, it is likely you'll get a choice between an x16 slot or SSDs. We don't think the B650 chipset will have a massive amount of PCI-E 5.0 lanes, but we expect this chipset to have the least amount across the whole range.
The other information we've put into the table comes from technical information we have about the X670E and X670 motherboards. For example, the ROG Crosshair X670E Gene has a PCI-E 5.0 x16 slot, and two PCI-E 5.0 M.2 slots. For the B650E chipset, we imagine this will be halved, and for B650 motherboards there is only likely to be one of these slots. In terms of rear IO, the B650E chipset is likely to have the highest amount (behind the X670E chipset). We've said 20 as a generous answer, but there is a possibility there will be less. As for the rest of the specs, we'll be keeping our ears low to the ground for anymore technical information for these chipsets.
Where to Buy
Although we don't have an official release date, AMD has noted that the B650E and B650 motherboards will launch in October. As we get nearer to this launch month we're expecting to get more information and an idea of prices too. For the time being we'd recommend keeping an eye on the manufacturer websites for any new product updates and where to buy the latest motherboards.
Conclusions
In this article we've spoken about the biggest differences between the B650E and B650 chipsets, along with the latest features that we're getting access to with the AM5 platform. From the information we've pieced together, and much speculation, it can be assumed that the B650 chipset will be providing consumers with a budget approach to Ryzen 7000 CPUs. And the B650E chipset will be slightly more expensive, providing users with better overclocking support and more features here and there.
Both of these available chipsets are expected to be more aligned with budget and mid-range consumers, but we're still likely to see some higher-end options for enthusiasts, and those that want to make the most of the available features. With the release date cemented, we're excited to see what these new CPUs bring to the table in terms of performance.