Introduction
Whenever a manufacturer releases a new processor, a whole host of motherboards, based off different chipsets will follow. The CPU manufacturer introduces a range of chipsets with every CPU launch, allowing board manufacturers to include more or less features as they see fit. Generally, it can be quite difficult to pick between the different chipsets if you're unsure of what features they have, and which of those features will benefit your build. So how are you supposed to figure this all out?
Well, today we're covering the major differences between the Z690 and B660 chipsets to understand what is best for you. Are the sacrifices made by B660 worth the cost saving? Is Z690 overkill for mid-range builds? These are two of the biggest questions for anyone looking to assemble a build with Intel's 12th Gen CPU line-up. We'll be looking at the specific features that differ between each chipset, what to look out for, and some good motherboard options within each chipset.
Suggested: Best B660 Motherboards to Buy in 2022
Our Recommendations At a Glance
Keep reading for a more in-depth coverage of each motherboard in this roundup!
What is a Chipset?
It may sound obvious, but one of the main things to note is that a chipset and a motherboard are not the same thing. A motherboard is the PCB that holds all of your parts together and provides the connection between them. A chipset then sits on top of the motherboard, acting as the motherboard's communication centre and traffic controller. The chipset will ultimately determine the features that are available on each board, such as the number of PCI-E expansion lanes, IO connectivity, support for overclocking etc.
The chipset which starts with a letter 'Z' has always been Intel's highest end chipset, which is where we'll start. Z690 motherboards will support things like overclocking, and have the most PCI-E expansion lanes. They are boards typically aimed at high-end users – everything from professionals to enthusiasts gamers. By contrast, the B660 chipset tends to be geared towards more budget-oriented builds. B660 boards still support a wide-range of features, but there may be less of them overall on the board, due to a lack of PCI-E expansion lanes. One quick example which demonstrates this is that Z690 supports up to 8 SATA 3.0 ports, whereas B660 is limited to just 4. This is a pattern which you'll see widely replicated as we cover the differences between the two chipsets.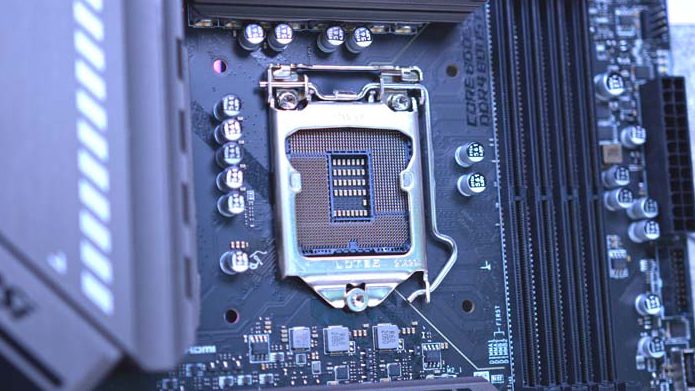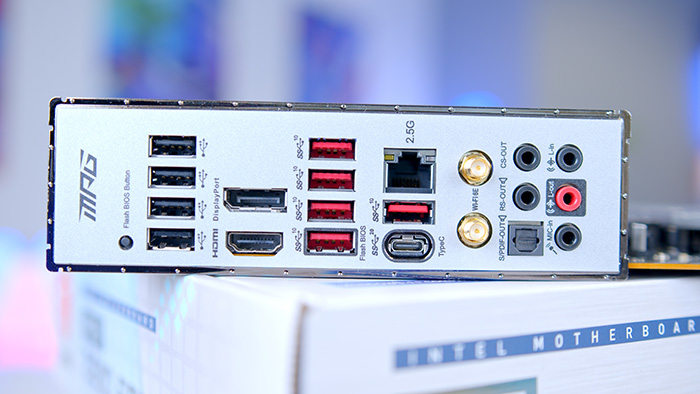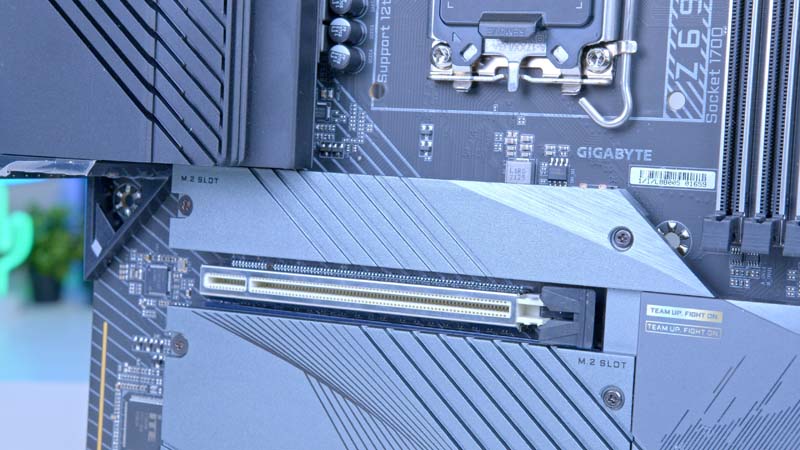 [adrotate banner="7″]
Major Differences
PCI-E Lanes and Graphics Cards
One of the larger considerations of any PC build is what graphics card you decide to use. Ultimately, this will be the most expensive component of the build, so finding how many PCI-E lanes are available and what generation they are is vital!
As mentioned earlier, Z690 boards are the top of the range, so they will support the latest generation PCI-E standard and the most amount of lanes. In this instance, Z690 supports either 1 x16 or 2 x8 slots for PCI-E 5.0, compared to B660 which only supports 1 x16 lane. If you're wanting to run multiple graphics cards on a B660 chipset motherboard, this. unfortunately isn't doable. This isn't likely to be an issue for gaming – with practically no titles supporting dual-GPU operation anyway. However, for workstations that need graphical power, you'll need to look at the Z690 boards for dual-GPU operation.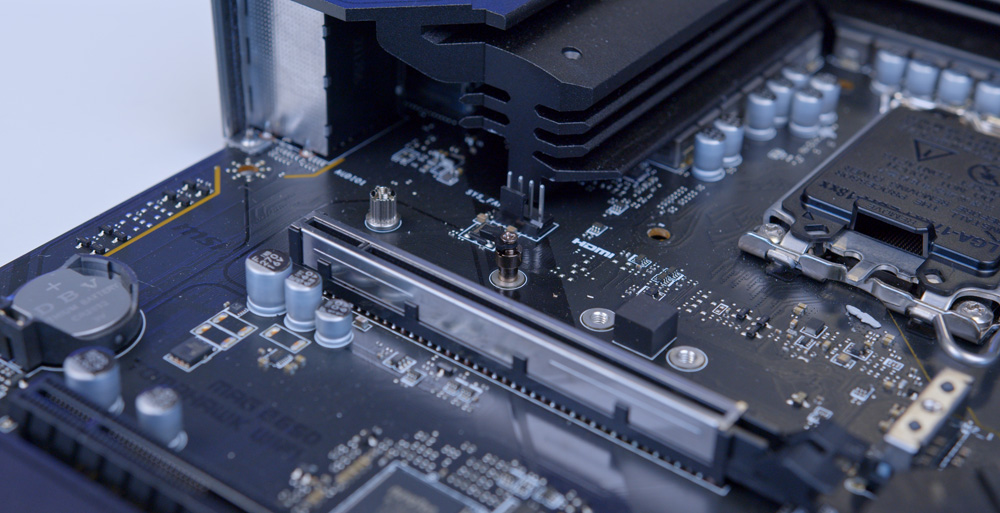 PCI-E 4.0 and 3.0 is still supported on both Z690 and B660 chipsets, but there are less lanes available between each chipset. Z690 boards can support up to twelve PCI-E 4.0 lanes, and up to sixteen 3.0 lanes. For B660 this is cut in half, with the chipset supporting only up to six 4.0 lanes, and eight 3.0 lanes.
| | |
| --- | --- |
| Chipset | PCI-E Lanes |
| Z690 | 28 |
| B660 | 14 |
| H670 | 24 |
| H610 | 12 |
The amount of PCI-E lanes available will have a direct bearing on the bandwidth available between components connected via PCI-E to the processor. In short, the less PCI-E lanes you have, the less bandwidth available to you. For users running a single GPU and SSD, B660 will be fine, but beyond that you may see bandwidth restricting performance.
[adrotate banner="7″]
SSDs and Storage
Given the rise of 4th generation PCI-E for SSDs, it is increasingly beneficial to pick up one of these new drives, as they boast very high performance. Before doing this, check not only that your board supports the generation, but crucially the amount of lanes or ports that are available to you. The newest SSDs like Seagate's FireCuda 530 or WD's SN850 use PCI-E 4.0 to interface with the motherboard and CPU. This is currently is the fastest method of interfacing, with read and write speeds reaching up to 7000MB/s on some drives. They can only do this with enough bandwidth, through the number of available PCI-E lanes!
Although PCI-E 4.0 for SSDs is supported on both the Z690 and B660 chipset, the difference is the amount of M.2 slots available on your board. Due to the amount of lanes being cut in half on the B660 boards, you are limited to how many 4th and 3rd generation M.2 slots you can use at one time. For this reason, Z690 boards will be loaded with more slots than B660.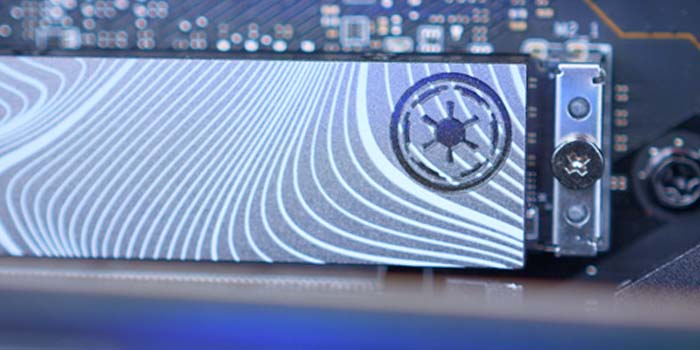 To provide some context, I've picked out two high-end motherboards from MSI, one from the Z690 range, and the other from B660 to demonstrate M.2 slots available. The Meg Z690 Unify offers 5 M.2 slots compared to the MAG B660 Tomahawk which only offers 3. Realistically, unless you want a lot of storage, you probably don't need 5 M.2 slots, but ensure your board (and chipset) choice aligns with your storage priorities.
Overclocking Support
Overclocking is the premise of increasing the core speed on your processor to squeeze the most performance out of it. Overclocking isn't strictly necessary, especially when you have more powerful processors like the Core i7 or even Core i9 range. However, it is nice to have the option if you do want to get some extra performance later down the line. When it comes to chipsets, overclocking is quite simple – the motherboard either supports it, or it does not. For the Z690 boards, CPU overclocking is supported. This makes Z690 a perfect pairing with the unlocked K series of Intel's processors. B660 boards unfortunately do not officially support processor overclocking – leaving you a little high and dry here!
Memory overclocking is slightly different, however. Currently, all of the available chipsets for 12th generation CPUs do support memory overclocking. If you're unsure as to what this is, memory overclocking is similar to processor overclocking in the sense of squeezing out more performance. The key difference is that DRAM kits will come with rated 'XMP speeds' – the speed the manufacturer has validated them up to. Every new Intel motherboard will come with a BIOS that includes a feature known as 'XMP Profiles'. These profiles allow you to overclock your RAM to the rated frequency, and can be instrumental to unlocking large additional chunks of performance. With the addition of Intel's support for DDR5 memory in their newest chips, also comes new XMP Profiles. XMP 3.0 comes with 3 standard profiles, and two customisable ones for manual overclocking.
Note: Overclocking should only be done with prior knowledge and can cause damage to your memory, processor and other components. Any overclocking done to improve performance should be done with caution.
Rear and Internal IO
Rear and Internal IO doesn't tend to differ too much other than in terms of quantity. For example, both Z690 and B660 support the use of USB 3.2 Gen 2×2, however you can get access of up to 4 on Z690, compared to B660 which only supports up to 2. This will also be determined by the physical size of the board. If you're using a Z690 ITX board and expecting a full set of 14 USB ports, you may want to lower your expectations.
Internal IO is more or less the same, again often limited by quantity. The main difference you will see in terms of internal IO between B660 and Z690 is less SATA connections.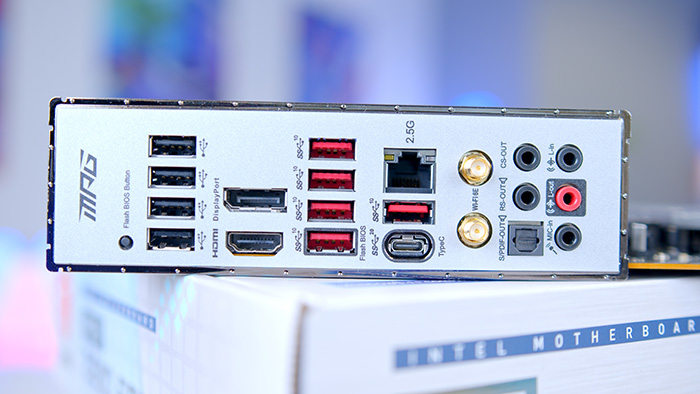 The B660 chipset only supports up to 4 SATA connections, whereas for Z690 it supports up to 8. Because the frequency of reasonably priced M.2 SSDs is increasing exponentially, I can't personally see the amount of SATA connections being an issue. If you're wanting lots of storage (both M.2 and SATA) then this would be a problem, but the average person probably doesn't need 13 drives installed.
Overall Differences
Overall, there are quite a few differences between both of the chipsets, so we thought we would note the major ones in a comparative table that shows the main features that change between them.
| | | |
| --- | --- | --- |
| Features | Z690 | B660 |
| CPU Overclocking Support | Yes | No |
| CPU PCI Express 5.0 Lanes | 1×16 / 2×8 | 1×16 |
| Chipset PCI Express 4.0 Lanes | 12 | 6 |
| Chipset PCI Express 3.0 Lanes | 16 | 8 |
| DMI 4.0 Lanes | x8 | x4 |
| Max Number of SATA 6.0 GB/s | 8 | 4 |
| RAID Support | PCIe / SATA | SATA |
| Max Number of USB Ports | 14 | 12 |
| Max USB 3.2 Gen 2×2 Ports (20Gbps) | 4 | 2 |
| Max USB 3.2 Gen 2×1 Ports (10Gbps) | 10 | 4 |
| Max USB 3.2 Gen 1×1 Ports (5Gbps) | 10 | 6 |
| Max USB 2.0 Ports | 14 | 12 |
Table of Differences between Chipsets
Suggested: Best Z690 Motherboards to Buy in 2022
[adrotate banner="7″]
Where to Buy
Here we've provided a range of six different motherboards that use the Z690 and B660 chipsets, which we are happy to recommend. We think these motherboards justify their price points well, given the list of included features. We've reviewed a range of Z690 boards in more detail in our full Z690 buyers guide.
Note: Boards increase in MSRP price range from left to right or top on desktop, top to bottom on mobile.
Our Favourite Z690 Motherboards
1. ASUS Prime Z690-P DDR4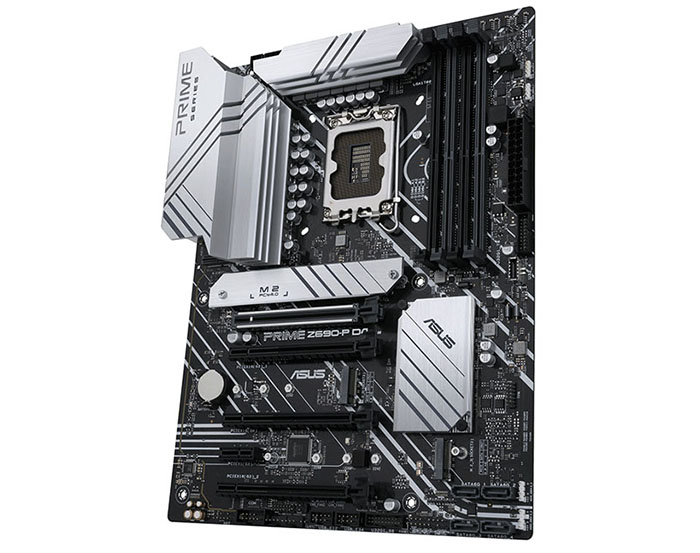 For the budget choice, the ASUS Prime Z690 offers PCI-E 5.0 support and the addition of 3 Gen 4 M.2 slots. The VRM heatsinks also make this board a good choice for overclocking, providing a suitable cooling solution, but at a lower price. This is a great board, that offers many features, but at a lower cost.
Buy the ASUS Z690 Prime DDR4 on:
---
2. Gigabyte Z690 AORUS Elite AX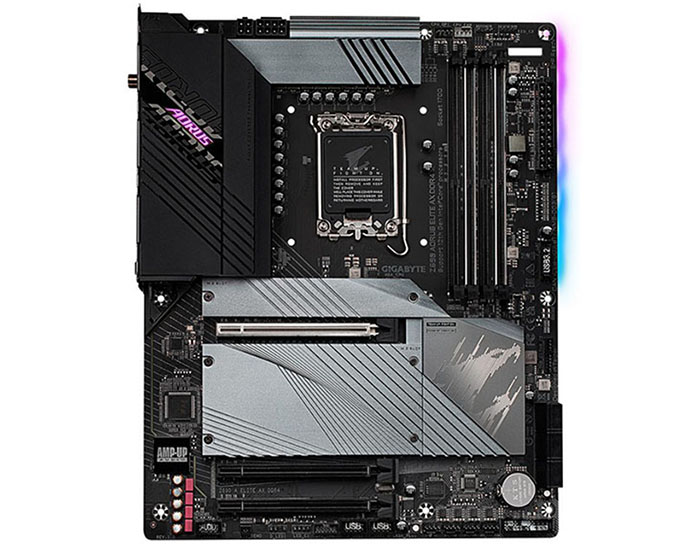 The AORUS Elite combines great look and design with an offer of features that is ideal for the price point. Fitted with four Gen 4 M.2 slots, and 6 SATA ports. This board comes with plenty of rear IO, an integrated IO shield and WiFi. Overall, a great Z690 board for a very competitive price.
Buy the Z690 AORUS Elite AX on:
---
3. MSI MEG Z690 ACE DDR5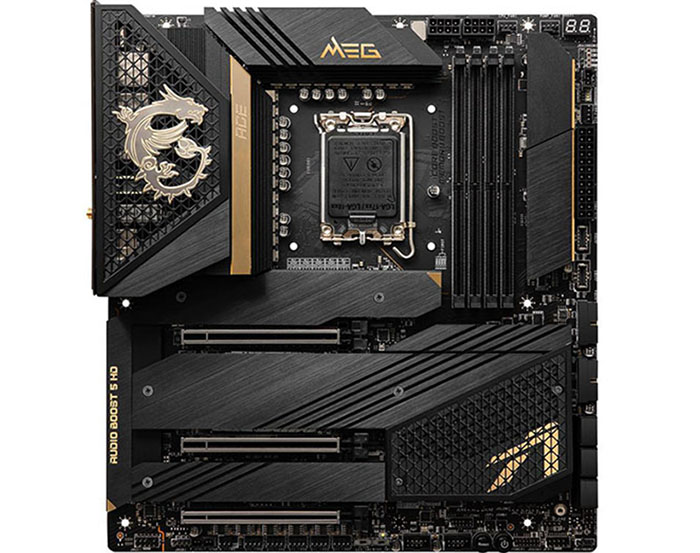 The Z690 ACE has everything you could ask for. Utilising the PCI-E lanes that come with the Z690 chipset, this board has two Gen 5 PCI-E slots for dual GPU configuration. Also equipped with 2 thunderbolt 4 ports, and numerous USB slots. The Z690 ACE offers an incredible usage of the Z690 chipset.
Buy the MSI Z690 ACE DDR5 on:
---
Our Favourite B660 Boards
4. Gigabyte B660 DS3H AX DDR4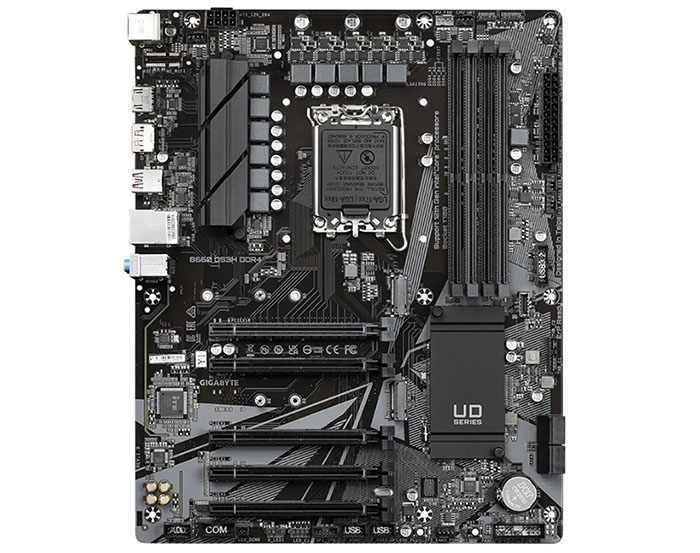 This B660 option is a smaller board, but it still packs a massive punch! Although PCI-E 5.0 isn't an option here, you're still given the choice of 2 Gen 4 M.2 slots for those speedy SSDs. Also equipped with onboard Q-Flash a reboot button, and onboard integrated WiFi. The B660 DS3H AX really brings a true budget experience to the mass market!
Buy the Gigabyte B660 DS3H AX on:
---
5. ASUS TUF Gaming B660M WiFi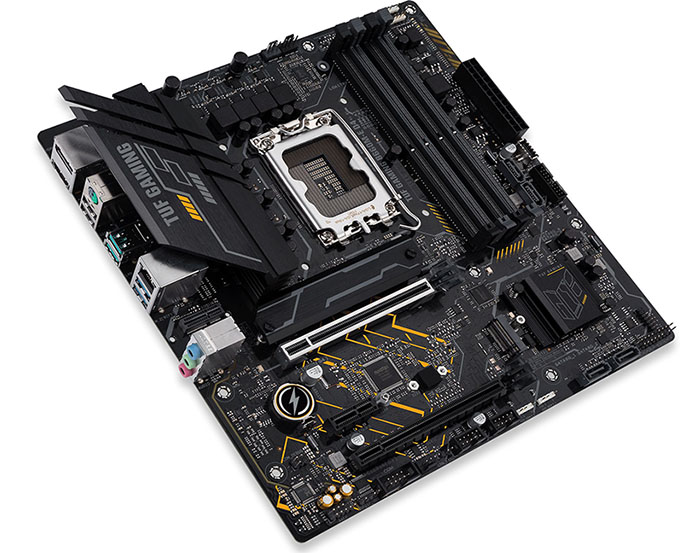 With out of the box support for high speed DDR4 memory, and Gen 5 PCI-E, this board is a great mid-range choice. Multiple USB connections and rear IO are a nice thing to see on a less expensive board. And with two Gen 4 M.2 slots, 2.5G Ethernet you can't go wrong with ASUS' middle of the road entry.
Buy the ASUS TUF Gaming B660M WiFi on:
---
6. ASUS ROG Strix B660-F WiFi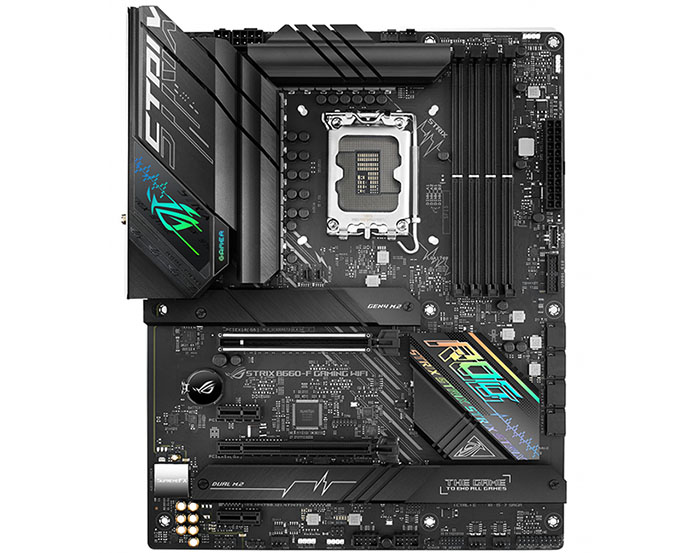 The ROG Strix B660-F is one of the best boards for the chipset, sporting numerous features. Supporting the use of DDR5 memory, AURA Sync compatible RGB, and a PCI-E 5.0 slot. This board supplies the best features that come with Z690 chipset, but at a lower price for a high-end option! An excellent addition to the B660 range.
Buy the ASUS ROG Strix B660-F WiFi on:
---
Conclusions
To conclude, we've discussed the major differences (and similarities) between the Z690 and B660 chipsets. Although both chipsets tend to offer most of the same features, you can sometimes miss out on options dependent on said chipset. The Z690 chipset tends to lean more towards fully fleshed out with all of the features available that come with the processor. Whereas the B660 chipset is more aligned with the budget gamer, offering similar features but generally with less quantity.
Although the B660 chipset may offer less overall, the boards currently available on the market are still very popular and should be seriously considered. If you're not intending to spend loads of money on a motherboard and want a build that will still give you great performance metrics, but at a lower price point, then you should definitely consider B660 as an option. The boards available on this chipset still have high-end alternatives that give fierce competition to the Z690 versions, and are definitely an excellent substitute!