Introduction
Should you pick up AMD's 'latest and greatest' 6650XT, or is an older entry to the GPU market – the 6600XT a better option? In today's buyers guide we'll be answering that exact question with this versus battle of graphics cards.
Now it should be noted that the RX 6600XT is intended to be discontinued, following the release of the 6650 XT. The timelines for this are still a little muddy, and with plenty of used buyers in the market, it seems worthwhile to compare the two. It is also good to understand how the 6650XT differs from the 6600XT from a consumer perspective, to see how forthcoming AMD are being with their latest GPU release.
We'll be putting both of these GPUs 'through the wringer' with some gaming benchmarks to really see who is the standout winner amongst them. Our benchmarks feature some of the latest and most popular titles like Halo Infinite and Valorant, to show you if you're getting your money's worth.
Suggested Articles: AMD Radeon RX 6650XT Review & AMD Gigabyte RX 6600XT Eagle Review
Versus Battle
MSI Gaming X AMD RX 6650XT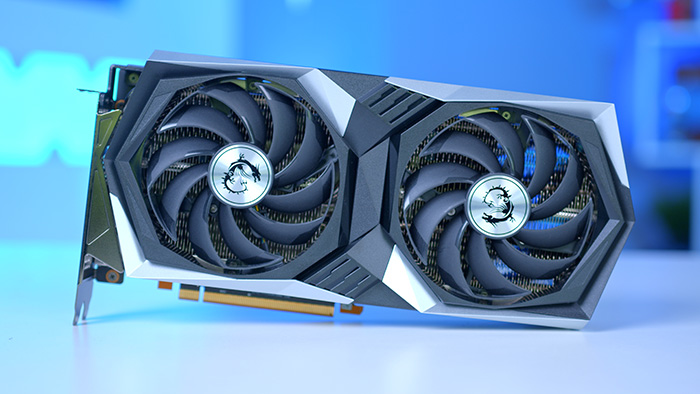 | | |
| --- | --- |
| Memory Capacity | 8GB GDDR6 |
| Boost Clock Speed | Up to 2694MHz |
| Ray Accelerators | 32 |
| Stream Processors | 2048 |
| TBP | 175W |
| Release Date | May 2022 |
| MSRP | $399 |
AMD's RX 6650XT is part of the most recent card launch that dropped on May 10th. The goal of these cards is to better compete against the Nvidia RTX 3000 series of GPUs. And for the most part they do this well, but more on that later.
The 6650XT is more of a budget to mid-range card, boasting a lower price tag than that of a 3070 or above. Specs wise, the 6650XT is very similar to its older relative. Most of the specifications are the same, bar the boost clock speed it seems, with the 6650XT having around a 100MHz boost against the 6600XT. This is important, because as we highlight in our 6650XT vs 3060 article, having a higher clock speed allows the GPU can pump out more data in the same given time window.
The rest of the hardware retain minimal differences between them, with the wattage on the 6650XT being slightly higher. This is to be expected though with the hardware and speeds being slightly improved over its predecessor. The ray accelerators and stream processors are also the same, so the overall performance should be on par or better for this card.
The MSRP is the biggest point of contention here, as it comes in the same as the more premium Nvidia competitor – the RTX 3060Ti.
Buy the RX 6650XT on:
---
Gigabyte RX 6600XT Eagle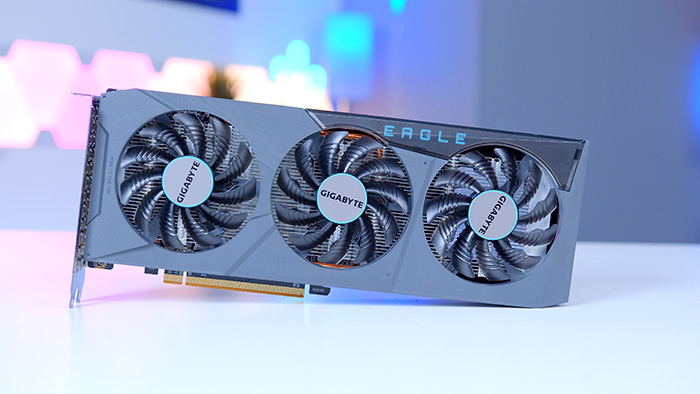 | | |
| --- | --- |
| Memory Capacity | 8GB GDDR6 |
| Boost Clock Speed | Up to 2589MHz |
| Ray Accelerators | 32 |
| Stream Processors | 2048 |
| TBP | 160W |
| Release Date | August 2021 |
| MSRP | $379 |
The RX 6600XT was the earlier attempt from AMD to compete with the Nvidia RTX 3060. While it proved competitive enough to compete in a market flooded with GPU-shortages, the present market makes pickings trickier for GPU manufacturers.
Similar to its late cousin the 6650XT, this card seeks to hit budget and mid-range systems, offering an alternative to Nvidia's dominance. The specs are very close overall with the 6600XT, with a lower clock speed being the only major difference. The ray accelerators and stream processors remain the same throughout.
When it comes to ray tracing, both cards tend to hit complications and unfortunately fall short compared to Nvidia. Over time though, the gap will become less and less, and AMD's ray tracing and upscaling technology will eventually mature enough to be a major competitor.
The MSRP is lower too making this a more affordable card to some extent, but still isn't close enough to the 3060's original price. The $379 MSRP price tag is much better, but for $20 or so more you can pick up a better card.
Buy the RX 6600XT on:
---
Our Testing Methodology
When it comes to testing we strive to give you a performance perspective with the correct context. By this we mean to test the latest GPUs alongside hardware that is appropriate to the budget tier of the GPU in question. It means never pairing a low-end GPU with a high-end CPU and visa versa. This build setup leverages 16GB of DDR4 memory, clocked at 3600MHz and an AMD Ryzen 5 5600X. For our testing, we enabled Smart Access Memory.
Performance
All of the full benchmark runs we put the cards through are uploaded onto our benchmark-specific YouTube channel called 'Benched'. This allows you to see exact visual settings, and how this translates into a games visual fidelity.
Battlefield 2042
Off to a good start in Battlefield 2042, we can the newer 6650XT make a nice gain over the older 6600XT. Battlefield is a very demanding title, so to surpass 100FPS in this game is a really strong start.
Forza Horizon 5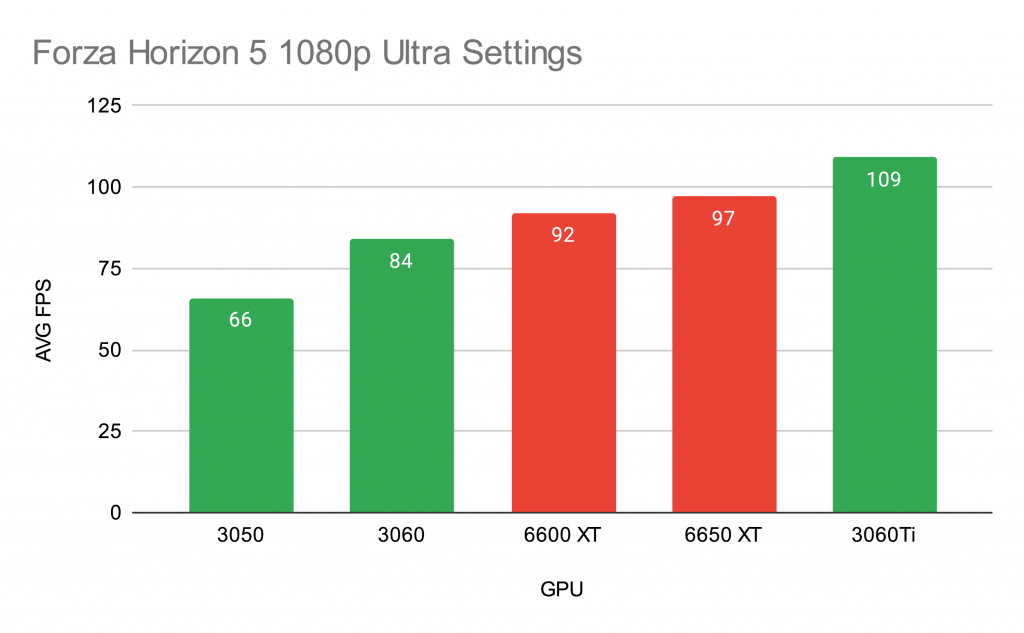 Now for Forza Horizon 5, this was an interesting surprise in terms of performance – both the 6600XT and the 6650XT outperformed Nvidia's RTX 3060. This was to be more expected with the newer, and pricier 6600XT, but less so on this cheaper GPU.
Halo Infinite
In Halo Infinite we were happy to see both cards perform very well. Halo Infinite is generally quite well optimised, offering high FPS with the most budget options, including the likes of the RTX 3050. It's great to see AMDs 6600XT get so close to 100FPS here, too. There's a fairly sizeable gain to be had with the 6650XT, making this the better choice in this comparison. The card also comes much closer to the 3060Ti here, something we had hoped to see happen more often with this new GPU.
Fortnite
Fortnite, when tested at 1080p High Settings, is a very close field. It would have been nice to see the 6650XT pull a more definitive lead over the RTX 3060, but with all of the cards in the right places, so to speak, the results are at least consistent. Playing at such high frame rates will really help to give you a competitive leg up, and this demonstrates just how good next-gen cards have gotten nowadays.
Apex Legends
Performance in Apex Legends presented a similar scenario to Forza Horizon 5, with the 6650XT providing nearly a 30FPS increase. I remember the days of 30FPS gaming – how times change!
Gaming PC Build Videos
The videos below are PC builds that we've put together using both of these GPUs front and centre. Each build video includes detailed benchmarks of the system that give you an all-inclusive view of how a gaming PC like this performs!
$1000 RX 6650XT Gaming PC Build
$1200 Gaming PC Build 2021
Conclusion
It can be said without a doubt that both the 6650XT and 6600XT are solid cards. They offer extremely similar performance to Nvidia's 3060, and in some instances are marginally better. The only major downside is the price tag. Both of these entries from AMD are more expensive at MSRP than the 3060.
We won't keep repeating ourselves, because we've covered this in the 6650XT vs 3060 article, but it bewilders me that AMD didn't price these cards more competitively. If they did, the mid-range and budget market would likely be very different.
Anyway, to get back on track, which of these two cards is better? Well, that depends. Personally I think $20 for a small, but noticeable, increase in performance is worth it, I just don't agree with the price point in comparison to the rest of the market.
If you can find a 6600XT for considerably cheaper than the 6650XT, that would be our recommendation. Otherwise, we hope to see the new 6650XT drop below MSRP as demand ultimately falls more in the favour of the RTX 3060.