Introduction
All of Nvidia's RTX 3000 range of cards brought new and powerful features to the table for consumers to sink into. But upon release, the market was met with massive stock shortages, triggered by crypto-currency mining, unprecedented consumer demand and supply-chain shortages. Now, with the dust well and truly settled from the 2020 GPU crisis, cards are back to affordable prices and that brings choices back to the plate of the consumer.
The RTX 3080Ti and RTX 3090Ti are two cards which have gotten particularly more affordable, begging the question – what are the differences between them? In this GPU comparison article we'll be taking a look at two of the 'Ti' variants, the 3080Ti and 3090Ti. We'll be highlighting the key points that separate these cards, and looking at which is the best option on balance.
Suggested Article: MSI Suprim X RTX 3090Ti – The Best GPU Ever?
Versus Battle
Nvidia GeForce RTX 3080Ti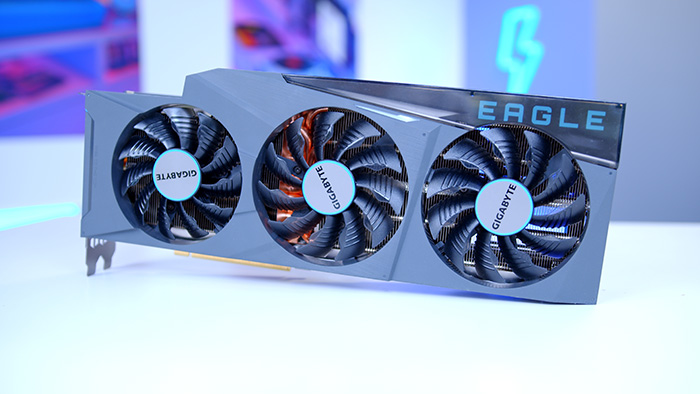 | | |
| --- | --- |
| Memory Capacity | 12GB GDDR6X |
| Boost Clock Speed | 1.67GHz |
| RT Cores | 80 |
| CUDA Cores | 10240 |
| TDP | 350W |
| Release Date | June 2021 |
| Price | Check Price on Amazon |
Nvidia RTX 3080Ti Specs
Nvidia's RTX 3080Ti was launched around the mid-way point of the launch cycle, close to a year after the release of the original RTX 3080. The 3080Ti is an all-rounder in terms of performance, providing consumers with the option to play games at 4K with no issues. The 3080Ti also holds up relatively well in Ray-Traced titles with its hefty second generation RT cores, of which there are 80.
Based on how capable this card is, it is positioned at the high-end side of the market where you'll need to spend a significant amount to secure one. In terms of hardware, the RTX 3080Ti has a lot going for it with 12GB of high-speed GDDR6X VRAM and just over 10000 CUDA cores. This means that as well as being a solid gaming card, it also has strong workstation credentials for those rendering 3D files by day, and playing some COD Warzone by night.
As with any high-end GPU, the biggest pill to swallow here is the price. The RTX 3080Ti doesn't come cheap. But the price doesn't necessarily mean this card is bad value, because this is simply not the case.
Buy the Gigabyte Eagle RTX 3080Ti on:
---
Nvidia GeForce RTX 3090Ti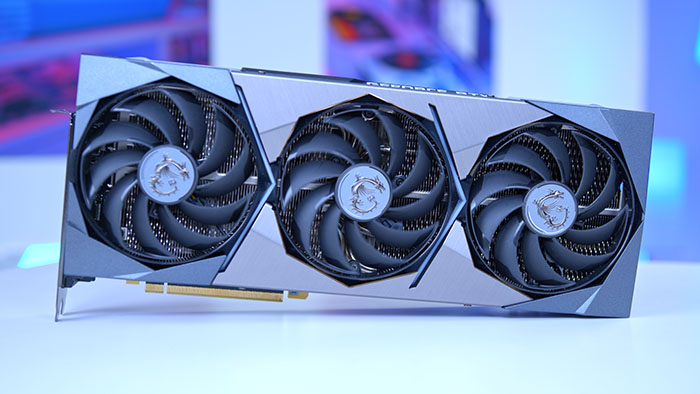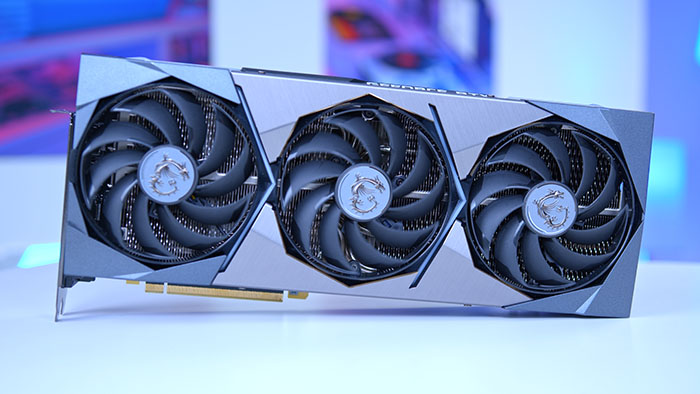 | | |
| --- | --- |
| Memory Capacity | 24GB GDDR6X |
| Boost Clock Speed | 1.86GHz |
| RT Cores | 84 |
| CUDA Cores | 10752 |
| TDP | 450W |
| Release Date | March 2022 |
| Price | Check Price on Amazon |
Nvidia RTX 3090Ti Specs
The RTX 3090Ti was final card to release within the RTX 3000 range boasting crazy hardware specs, of the likes we'd never really seen before. This card is currently the most powerful gaming GPU that Nvidia has to offer, providing truly ground-breaking performance at 4K. You get access to lots of CUDA cores here, ideal for a workstation use-case, but also handy if you want to play Cyberpunk 2077 at 4K.
You'll also find 84 of Nvidia's 2nd generation RT cores, a 1.86GHz clock speed, and a mighty 24GB of GDDR6X graphical memory. Needless to say, this card is absolutely loaded with hardware.
If you want to pick up an RTX 3090Ti you'll need to have some serious cash, and to be honest, a use case that goes above gaming-alone. A card like this is wasted without a Ryzen 9 or i9-tier CPU, and 32GB or more of the latest DDR5 memory. With the 3090Ti, it is not just the graphics card alone which is set to cost you serious cash.
Buy the MSI Suprim X RTX 3090Ti on:
---
[adrotate banner="7″]
Our Testing Methodology
When it comes to how we test, we follow a rigorous method that is both repeatable and fair. Our testing method involves placing a GPU into a system that uses fair parts, and then this PC will be thrown at games to provide some real-life context and to see how the component performs. This shows you exactly how the cards perform, combined with some awesome gameplay too!
Benchmarking Performance
Our gameplay benchmarking runs feature on our very own YouTube channel – 'Benched'. There you'll find performance metrics of the latest GPUs being tested in some of the most popular triple A and Esports titles.
Fortnite
In Fortnite both the 3080Ti and 3090Ti offered relatively similar performance with a very small frame gap between them. Both cards hit well over the 200 frame mark with these Nvidia GPUs nearing the 300FPS market. It's great to see these GPUs smashing 1080p performance, despite their optimisation to higher resolutions. The lack of much in FPS between the two points to a CPU bottleneck, whereby there are other factors in the build holding the frame rate back.
Apex Legends
In Apex Legends at 4K, the 3080Ti reached a very respectable 137FPS. Although Apex is relatively well optimised, 4K resolution still has a significant performance overhead, meaning surpassing even 100FPS is impressive. WIth this in mind, the results from both of these cards stack up well. The RTX 3080Ti reminds us how closer it is to the more pricey RTX 3090, while the 3090Ti retains its top spot for those looking at only the highest frame rates.
Here the fast clock speeds, and mass of pure power allow the RTX 3090Ti to pull a lead of more than 10% on the RTX 3080Ti.
COD Vanguard
In COD Vanguard, the performance numbers showed themselves to be very variable. The RTX 3080Ti marginally surpassed the 100FPS marker, while the 3090Ti added another 10FPS or so to the total tally.
COD Vanguard also does a good job of demonstrating the immense power of Nvidia DLSS. Here the RTX 3080Ti pulls ahead of the more pricey 3090Ti with DLSS enabled, allowing the card to gain some 'free' performance. This demonstrates the issue AMD have faced, in that their currently inferior Fidelity FX Super Resolution can't quite keep up, allowing Nvidia GPUs to out punch their class.
Forza Horizon 5
In Forza Horizon 5, the results pattern was much the same as we'd seen before. The benchmark delivered strong results across the board, with the RTX 3080Ti outpacing the AMD's top end, updated 6950XT, and the RTX 3090Ti pushing even further ahead.
Nvidia beat out their AMD rivals here strongly, with solid results across the board for team-green.
Conclusion
For those looking for only the best in GPU performance, the RTX 3090Ti is undoubtedly the card for you, pulling ahead by 10% or so when compared to the RTX 3080Ti. The reality, though, for most gamers at the top end, is that the RTX 3080Ti will simply be more than enough. Both of these GPUs can game without issue or hindrance at 4K, both will work well for rendering and video editing and both will leave you with a truly top end rig.