Introduction
When it comes to gaming mice, it's safe to say the market is pretty crowded. The recent trend to sweep the market has been super lightweight mice. This trend is geared towards providing professional and enthusiast gamers with the lowest possible resistance and highest degree of manoeuvrability in fast-paced FPS titles.
We've even seen manufacturers go as far as creating designs with holes in, in a bid to shed maximum weight – the model O anyone?
MSIs latest entrant to the lightweight market is really interesting, a lightweight gaming mouse that is actually wireless. But is it any good?
Buy the MSI Clutch GM41 Wireless Mouse on:
Design
The GM41 Wireless features a near-identical design to the regular GM41 mouse, in fact you'd be hard pressed to find many differences at all – until the wireless element comes into play.
With a weight of just 74g, the mouse manages to retain the already light nature of the wired version, while also adding in the wireless tech and a heavy (or not so heavy in this case) battery. The fact MSI have managed to integrate a battery in such a lightweight design is really impressive.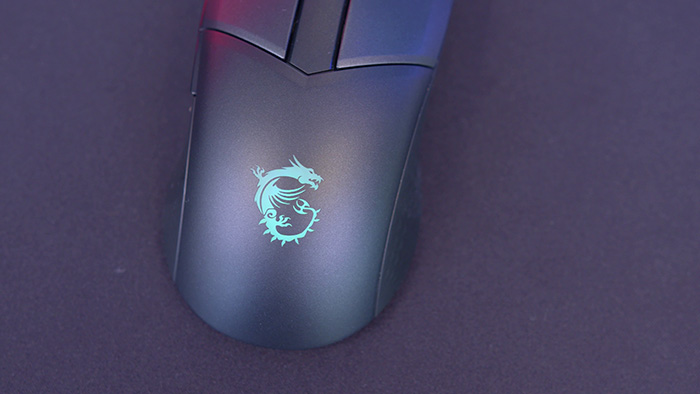 The battery actually lasts as long as 80 hours, which should allow you for plenty of uninterrupted usage. Nice! A full recharge can take nearly an hour and a half, using the included dock, but this is easily done overnight by simply docking the mouse whenever its not in use. You quickly get into the habit of docking the mouse when you log off for the day and its not as cumbersome as you might think.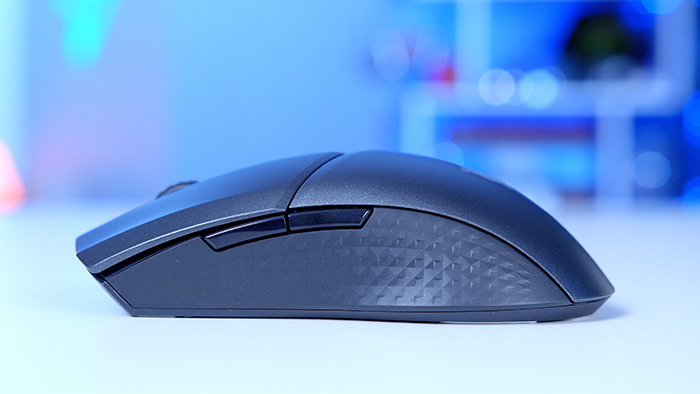 [adrotate banner="7″]
Sensor & Specs
The mouse is built around a PIXART PAW3370 Sensor, a 20,000 DPI sensor with plenty of accuracy for playing the latest, high frame rate titles. The sensor used here and lightweight 74g weight really do make for an impressive combination.
Omron mouse switches rated for 60million+ clicks also mean this should last all the Fortnite and Apex battles you can think off, while the form factor feels good for a right hander like me.
Features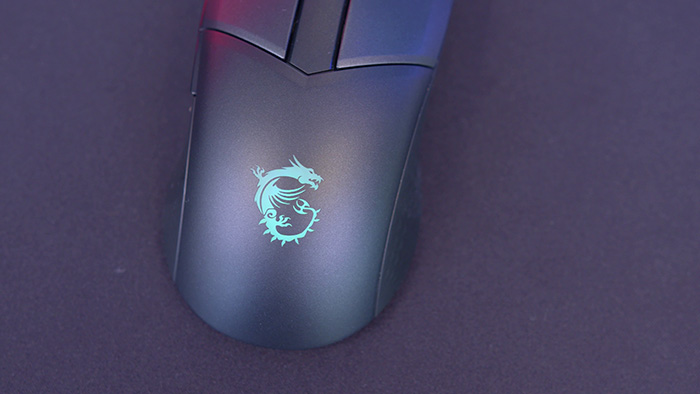 One feature you won't be surprised to see on this mouse is an RGB MSI dragon logo. This can be customised in Microsoft's Windows, and means you won't need to worry about the mouse portion of your setup letting the RGB side down.
It's not uncommon to see added extras like RGB in lightweight mice, but to see this in conjunction with the wireless gear and battery is quite a feat from MSI. MSI claim that response times are in the region of 1ms, which we don't have any grounds to doubt. Of course wireless mice won't be for everyone, but at these latency levels the GM41 clutch is an appealing proposition.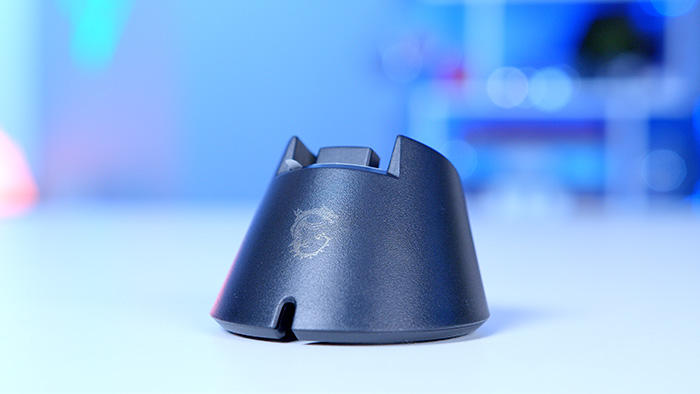 This comes in addition to a surprisingly good quality microphone, given this headsets RRP and form factor, a mic test can be found here.
I also like the included contactless dock that MSI include, that allows you to charge the mouse without having to plug in a fiddly USB cable. Not only does this reduce points of failure, but it does make for more convenient day to day use.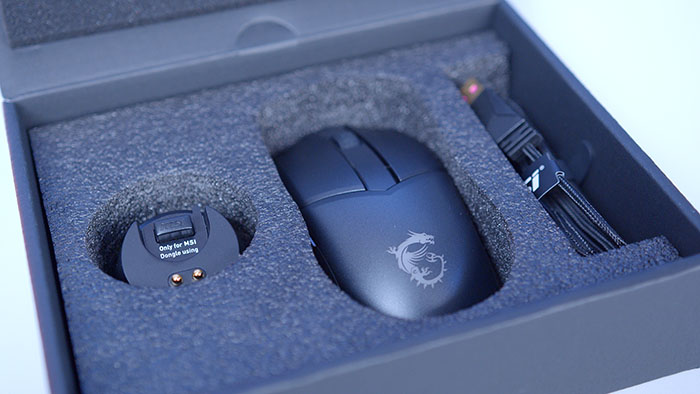 The dock also includes a USB extension, which is used to house the wireless dongle. Having this in the dock is a clever move, as it brings the receiver closer to the mouse itself, helping to ensure signal drops on this 2.4GHz tech are as uncommon as possible.
Alternatives
Razer DeathAdder Essential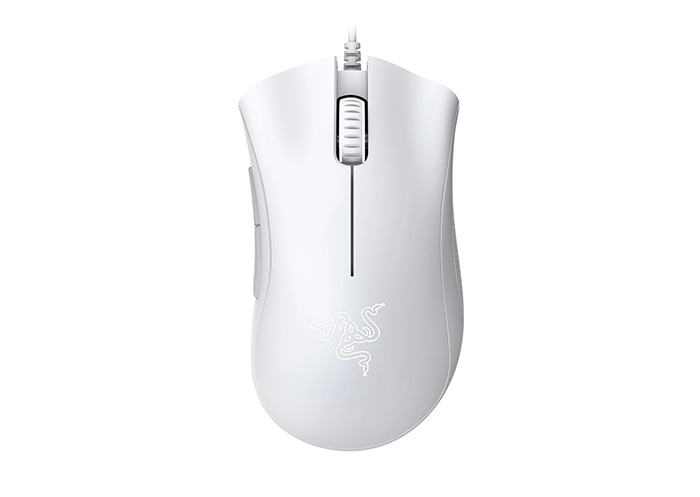 The Razer DeathAdder essential is one of the best mice on the market. With an ergonomic design, and non-slip grip this mouse really 'takes the cake'. The 6400 DPI optical sensor provides extreme accuracy in popular Esports titles. A mouse designed for comfort and performance.
---
Corsair M65 Pro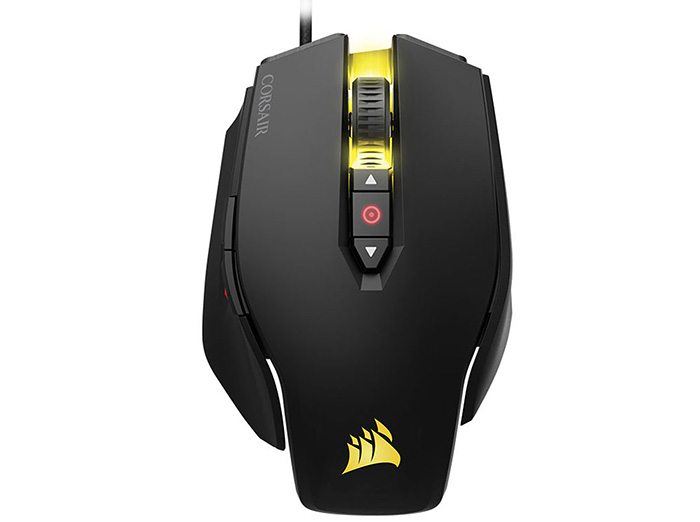 First of all, can I say the M65 Pro is an awesome looking mouse. The RGB backlighting adds an extra level of customisation, combined with the tunable weight system for more accuracy. This mouse also has fully programmable buttons allowing you to enjoy your games the way you want to play them!
---
Logitech G305 Wireless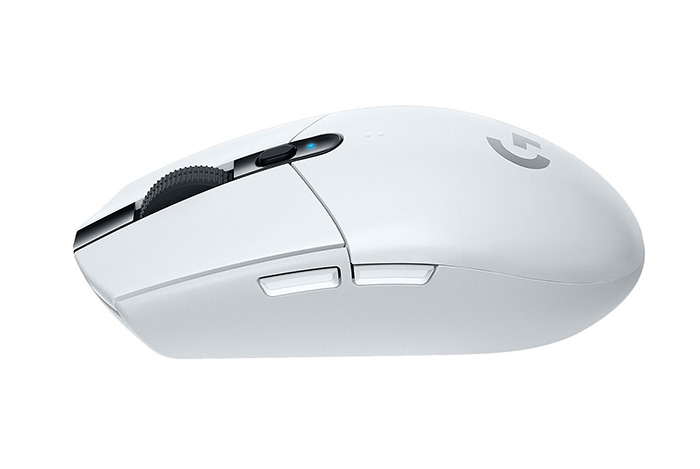 The G305 sports Logitech's LIGHTSPEED wireless technology which is still unrivalled with other mice not coming close. The G305 uses a lightweight ergonomic design, and a tuneable DPI sensor to make your gaming experience easier and competitive.
---
[adrotate banner="7″]
Conclusion
MSI Clutch GM41 Wireless Gaming Mouse
Product Name: Clutch GM41
Brand: MSI
Features

Design

Versatility

Value For Money
Summary
MSI have created a really appealing product with the GM41, in a well-refined wireless gaming mouse. I must say that I do miss the days of wireless mice, in a market so focused on being as light and low-input lag as possible. It would have been nice to see MSI add some modularity to the design, for those with more particular mice grip preferences, but otherwise this is a really solid gaming mouse with lots by the way of features in a refined package!
Pros
✅ Very lightweight design
✅ Accurate sensor & high DPI
✅ Secure hand-hold with anti-slip material
Cons
❌ Doesn't offer much for key customisation
❌ DPI switch is in an odd place
❌ Isn't USB 3.0 compatible