Introduction
When you first start planning your PC build, you'll need to choose an array of parts that fit your desired use-case, and budget. It can be very easy to get carried away, by adding in expensive components that look or perform the part, especially if you're unsure what parts you need. This can lead to you achieving poor value, and spending above and beyond what you actually need to in order to secure a build that meets your needs.
That's why in this piece we'll be covering exactly how much you need to spend to achieve great gaming performance, and which key areas you can most easily optimise your budget in order to get the best value for your wallet.
Suggested Article: Best CPU and Motherboard Combos to Buy in 2023
Build Budget Recommendations
$700 – $1000
Spend this much for a solid budget 1080p gaming PC build.
$1000 – $2000
Spend this much for a solid mid-range 1080p and 1440p build.
$2000 – $3500
Spend this much for a great 1440p and 4K gaming PC build.
The Importance of a Budget
Deciding how much you're willing to spend on your system is an excellent place to start when putting together the parts list for a gaming PC build. This is because it allows
Everyone has different interpretations of what these terms mean, so we've broken them down in a table that you can find below. A few years ago, building a budget gaming PC that can handle the modern day performance demand, was much more achievable at $450-$500. But with inflation, the current economic climate, and the odd price hike in raw materials, it becomes difficult to build a cheaper PC at this level.
Budgeting Breakdown
There are a few key rules you can follow when budgeting for a system, which will help you efficiently divide up the pot of cash you have available to spend. Equally, there are a number of key, minimum specifications we would recommend you look to meet to achieve solid gaming performance in the modern era. These minimum specs revolve around the amount of RAM in your build, the SSD speed/generation and efficiency of your power supply. These minimum specifications also help from a budgeting point of view, as their necessity means they have to come out of the budget from the outset. This leaves you with a pot of cash for other components and upgrades, and starts to use the budget in an effective way.
I would always recommend people opt for 32GB of RAM in a modern gaming PC build, with 16GB only really useful for super-budget, sub $1000 gaming PC builds. A modern, Gen4 SSD is also recommended, with the cheapest drives costing as little as $60 for 1TB of fast capacity. I would also encourage everyone to opt for a PSU with at least an 80+ White efficiency rating.
You will also want to allocate between 40% and 55% of your build's total budget to the CPU and GPU combo you select. This ensures you are channeling as much money as possible into the core components that you know will enhance your gaming experience, and deliver all-important extra frame rate.
40% – 55%
As a general rule of thumb, this is the percentage of your budget which you should channel into the CPU and GPU combo.
Once these components are out of the way, and these rules have been broadly followed, all that is left to do is select a solid PSU, case and motherboard to round off the remainder of the parts list.
What is Your Use-Case?
Use case is another area that has a huge bearing on your build budget. A system designed for 1080p gaming is always going to require a smaller budget than one designed for high-end 4K video editing and rendering.
Gaming
Those looking to game at 1080p will be able to build a system for under $1000, and achieve impressive results with ease. A modern $200 – $300 is more than capable of achieving 60FPS or more on average in even the latest AAA titles, at medium to high settings. Those looking to take advantage of features like Ray Tracing, or those looking to achieve triple digit frame rates will want to consider expanding their budget.
Higher-end 1440p and 4K gaming use cases demand further budget spend, with 4K builds in particular requiring GPUs that alone would dominate the budget of any budget oriented system. You can read more about our favourite GPU picks for 4K gaming, and use the above rules to work out the remainder of the budget required.
Workstation
For consumers that have heavier workloads, such as video editing, 3D-rendering, or even CAD work, this demands more powerful components. Dependent on the task, your CPU and GPU will improve (or hinder) performance here. An application like Davinci Resolve or Premiere Pro for video editing will easily swallow up the CPU and graphics card processing power, while also needing plenty of RAM. This is where high-end components are effectively a requirement, and these will drastically affect render and playback times in a number of applications.
For consumers looking to build a powerful workstation PC, you'll want to look at Intel's latest Core i7 and i9 CPUs, or for AMD users a Ryzen 9-tier chip. Similarly, an expensive GPU will also likely be required from the upper-end of AMD or NVIDIA's respective graphics lineups.
As a general rule of thumb, consumers building a workstation PC are likely going to want to spend $1000+. A CPU like the Core i5 13600K will suffice for many users, but this entirely depends on the kind of workload you're expecting to face. Cheaper systems will limit upgradeability to some extent, which can be disastrous if the performance isn't strong enough.
Tips to Reduce Cost
1. Choose a Cheaper Motherboard
With the release of any new range of CPUs comes a raft of new motherboards. Both Intel and AMD have their own chipsets that offer a different range of features, dependent on which board you've chosen. One of the best ways to save on cost, is to purchase a motherboard with a cheaper chipset. Of course, spending less does have it's downsides, and will lead to a loss of features – something you need to be wary of. High-end motherboard mostly aid in features like overclocking support and high-end connectivity, something not all users will need.
2. Buy a Previous Generation CPU or GPU
When any new generation of components enters the market, the previous gen will slowly start to drop in price. This means that the previous generation of parts is ripe for the picking, and will provide a great entry point for a build, or possibly an upgrade.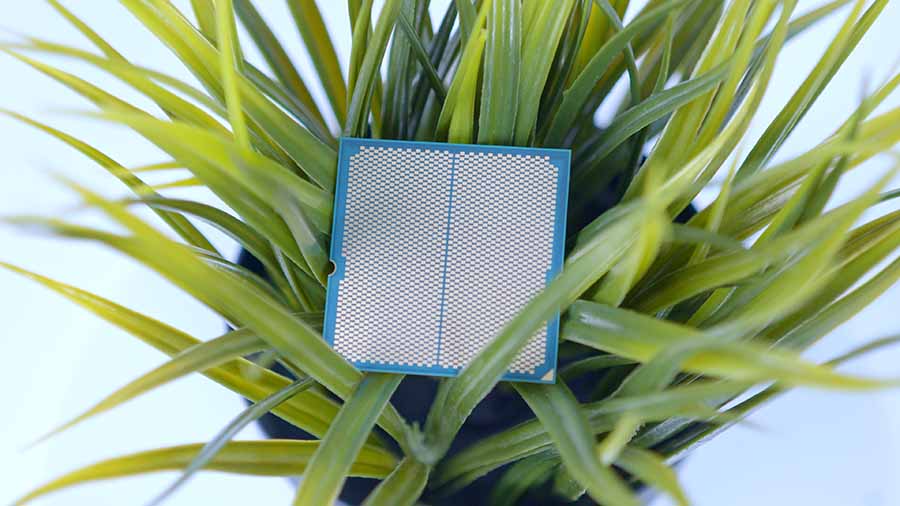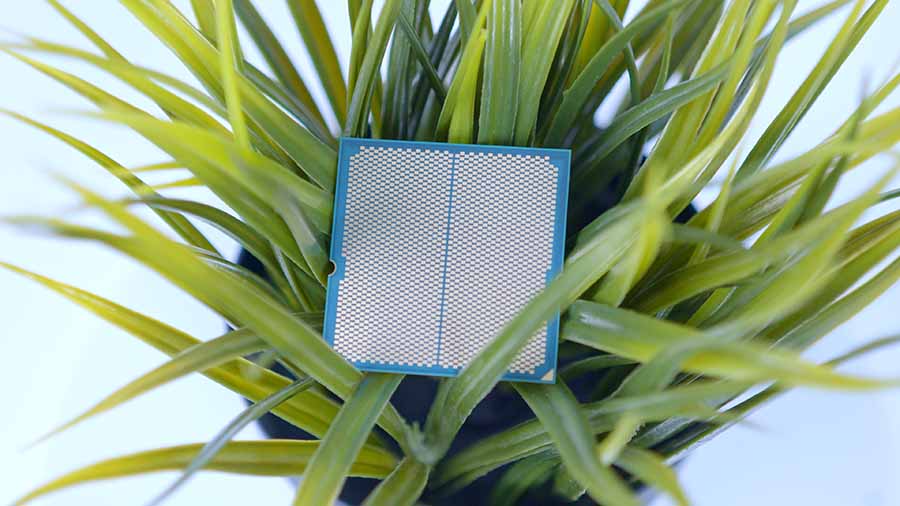 3. Research Storage Options
Choosing where to store your operating system and games is a big point of contention for many users. Consumers are faced with choosing from three different types of interface, which can cause confusion for those that aren't sure what the differences are. So what are the best options if you're trying to save money?
The best way to approach this, is by asking how much storage you need? If you're a consumer that needs over 1TB of space, our recommendation would be to pick up a secondary hard drive, or budget SSD, for your least played games. You'll then also need a faster M.2 NVMe drive for your operating system, and any frequently played titles.
Of course, a single large-capacity NVMe drive will always be preferable, but for users looking to trim the budget, there is lots that can be done here if you're willing to be flexible.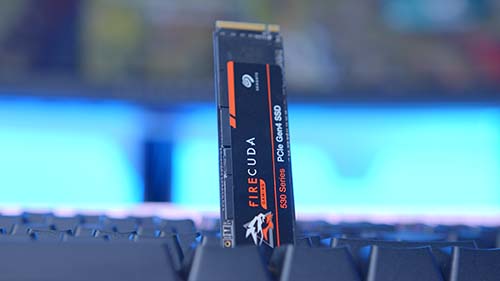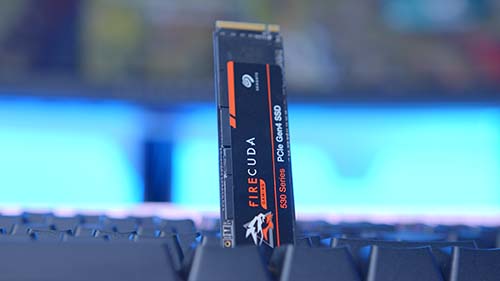 4. Function Over Form
Prioritising function can be a difficult decision at times, because no one wants to sacrifice the aesthetic of components to maximise features. Most consumers will want a balance of both, but this can be difficult to secure at times.
This approach to buying components can save you some serious money, and is a definitive recommendation if you're on a budget. This does mean that your component choices will look somewhat more barebones, possibly with less RGB dependent on what you've chosen. However, if you're just building a system to play games, realistically the look of your PC won't matter, and many consumers may prioritise this, to aid in component choices.
6. Upgrade Your System Over Time
Building your dream gaming or workstation PC in one go can get expensive. To save yourself spending a ridiculous amount of money in one big purchase, you can upgrade over time.
The best way to approach this is to build a system with a number of 'strategic' compromises. I would always recommend getting the right motherboard, CPU and SSD from the outset, but parts like the cooler, graphics card and even the case can be upgraded at a later date with little trouble. Similarly, if you are willing to explore the second hand market you can even pick up a 'temporary' GPU or CPU at the start which you can flip later when you have the cash for an upgraded option.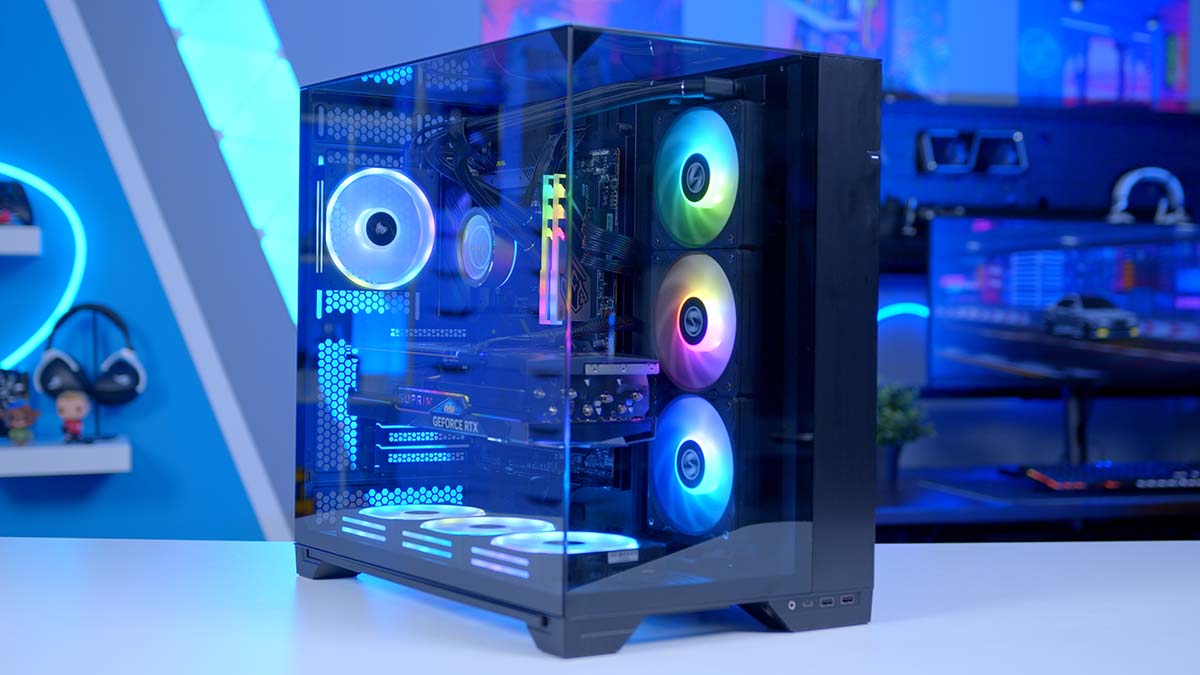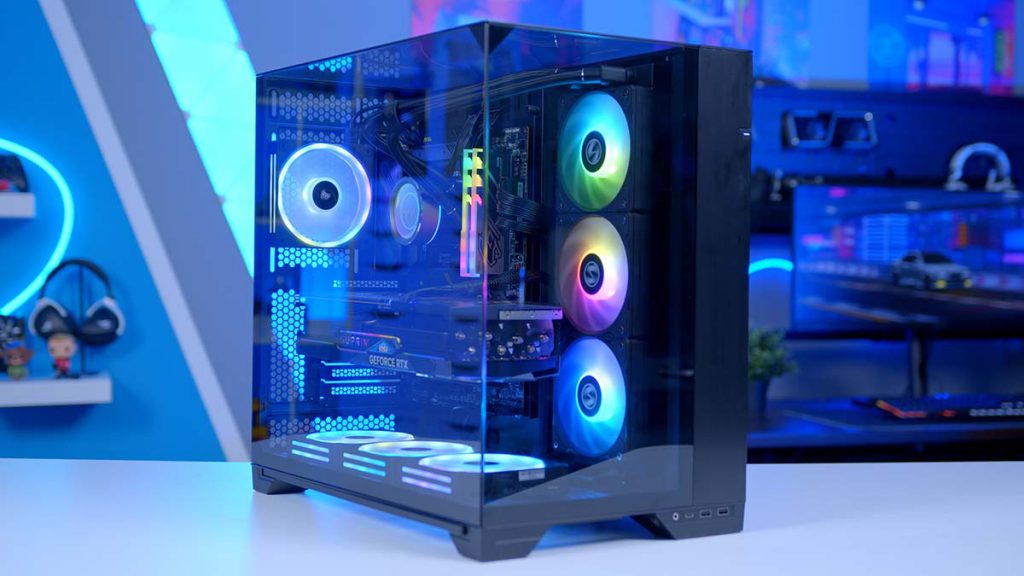 PC Build Recommendations
Figuring out what you want your build to look like, alongside performance metrics can be difficult. To give you an idea of what to expect when building a PC, we've provided three different PC build recommendations. Each of these covers each budget type, and all of them have a full build guide which can be found on the GeekaWhat YouTube channel. This should provide some better context for what you can achieve at different budgeting levels, alongside the kind of performance metrics you can reach too.
Best Budget Build
In this budget build we featured AMD's Ryzen 5 7600 which is a CPU we've reviewed in full on the website. To summarise, this build is ideal for 1080p gaming with plenty of room to upgrade in the future. Components wise, other than the 7600, this build features AMD's Radeon RX 6650 XT, 16GB of Corsair Vengeance RGB DDR5 RAM, along with Deepcool's AK400 cooler. All of which is housed in the Montech Air 100 Lite, which offers a nice balance of RGB with plenty of space for larger components should you decide to upgrade.
Best Mid-Range Build
In this build, we used one of Intel's latest 13th-Gen CPUs, the Core i5 13400F, and paired it up with an RTX 4070 for some 1440p gaming. This system offers excellent metrics in gaming, alongside great performance in a variety of workstation applications. We placed all of our components in Cougar's DuoFace Pro RGB case, which has plenty of clearance for a variety of components, with great airflow providing excellent thermal capability.
Best High-End Build
This RTX 4090 build, is one of the most powerful systems that a consumer can put together. This system featured a Ryzen 7 7800X3D, an RTX 4090 ASUS TUF edition, 32GB of DDR5 EXPO Memory for AMD Ryzen 7000 CPUs, and it was housed in one of the best cases money can buy – the bequiet! Dark Base Pro 901 This build will be overkill for the majority of consumers, but if you're looking to build a top-end system. This is the kind of thing you can achieve with a large budget!