Introduction
The case market is saturated with a myriad of options for consumers to choose from. Manufacturers often provide their own flair or spin to each design, making them unique in a certain way. But despite the case market providing a bountiful amount of choice, it can be a difficult endeavour to find a non-traditional 'metal box' design that strikes a balance between aesthetic and function.
But today, we may have found a case that manages such equilibrium. Meet the Deepcool Quadstellar Infinity, a case with four chambers that offers a striking alternative look that will make your PC build standout from the competition. We're looking at the Quadstellar in a full review to assess functionality, design, and all of the features that come with this very unique looking case.
Buy the Deepcool QuadStellar Infinity on:
Suggested Article: The Best PC Cases to Buy in 2022! (Budget, Mid-Range & High-End Choices!)
Has the PC Case Market Become Boring?
For as long as we can remember, cases have always followed a traditional design. Most manufacturers tend to follow the 'box-style' chassis with a window into the case via tempered glass or plastic, a metal back plate with mounting space for fans and radiators, and a PSU chamber normally residing towards the bottom of the case. There are very few options that have shied away from this standardised approach, which I personally feel has made elements of the market stale.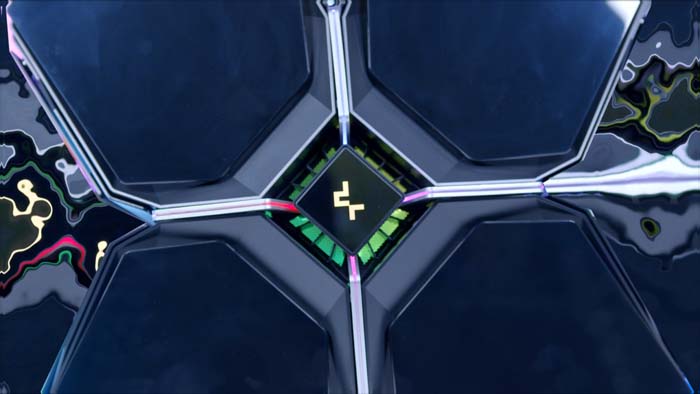 There are a few outliers of course, Corsair's iCUE 5000T or Cooler Master's HAF700 EVO still follow the conventional approach, but with unique features to spice up the aesthetic enough so that you forget it is effectively a glorified metal box. The primary reason most manufacturers won't create insane or wacky cases is likely due to development costs, but this isn't an excuse to create extremely boring looking cases nonetheless.
So where does this leave the case market? Well, it isn't all doom and gloom for the most part. We've seen very interesting and unique designs crop up in the last year or so that give consumers the opportunity to build an awesome looking PC. But there are many manufacturers that opt for the 'if it ain't broke, don't fix it' philosophy that results in a lacklustre and mediocre design. I'm looking forward to seeing what the market holds next year in terms of cases, and maybe 2023 will prove to be a fruitful year for case manufacturers.
Deepcool QuadStellar Infinity Design and Aesthetics
Out of every case that we've currently got at the GeekaWhat offices, the QuadStellar Infinity is definitely the most interesting in terms of design. Taking the case out of the box, you'll immediately notice the weight and size. The QuadStellar could be compared to that of a Full-Tower based on its sheer size and support for fans, radiators, and motherboards.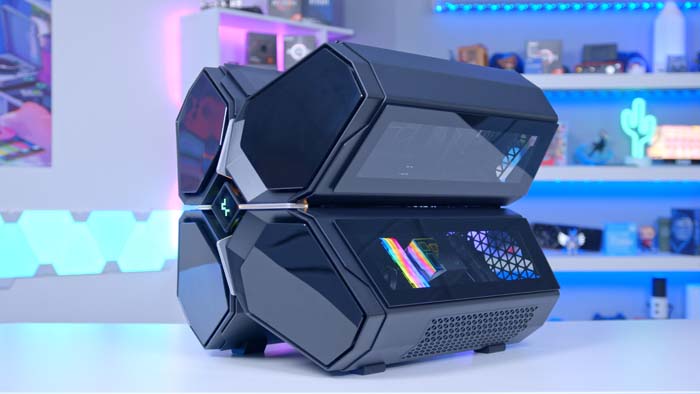 The all-metal frame really adds to the overall weight of the case, but also adds plenty of stability, providing peace of mind knowing your case won't collapse with a mass of components. The QuadStellar features a metal shroud which houses the tempered glass windows and the rest of the metal that covers the innards of the system. These shrouds come off in four parts for each prong, allowing you to get to the separate chambers with relative ease. I'm a big fan of this approach in terms of usability, but it does make building somewhat of a hassle, as you're constantly having to remove a metal shroud in order to gain access to your components.
Looking at the overall design and quality, the QuadStellar is built very well. The unique 'X' design is definitely a big talking point due to the non-traditional case layout. The RGB at the front located on the button and four little strips are very vibrant, bringing plenty of extra flair. DeepCool have also developed upon the original QuadStellar case by allowing users to manually open up the four windows on the front, giving the case more ventilation options. Around the back of the case, there are similar shaped ventilation grills which allow for more airflow. This allows you to easily create a push-pull configuration that moves air from the back through to the front.
My only major criticism of the design is that I feel there could be more ventilated. All of the air is going to be pushed either through the back or the front, which means there won't be much air near the sides. Ultimately, this can be aided with more radiators or fans installed within the case, but this will entirely depend on your budget and whether you can your case to effectively act as a wind tunnel. Regardless, the unique design of this case is an awesome display feature, just watch out for thermals once the system has been fully assembled.
QuadStellar Infinity Features
The QuadStellar Infinity has plenty of features and variability that makes this case an awesome showcase of all of your components. We've noted down all of the standout features below:
Unique System Installation
Due to the angular nature of the QuadStellar, installing your motherboard and other components in a traditional way has been thrown out of the window. This unique installation method allows you to showcase your components, with the individual windows providing a way to peek into each compartment. This design will be complimented nicely with some RGB fans or radiators, providing vibrant lighting for the case.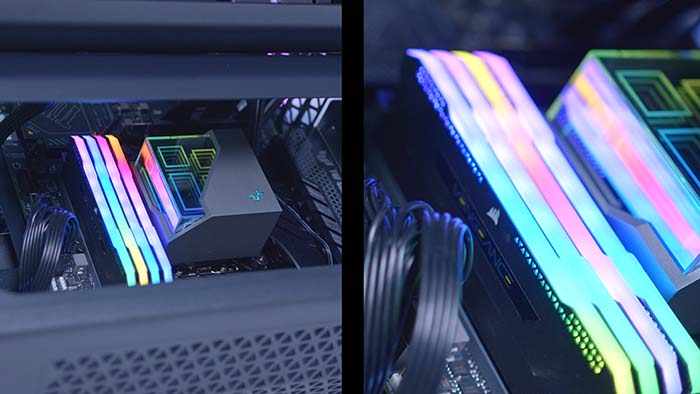 The graphics card is installed in an equally abstract manner, and is angled the same way as the motherboard. Located above the motherboard backplate is a smaller metal shelf that supports a variety of different GPU sizes. Admittedly, Nvidia's most recent RTX 4090 GPU needed some cable ties to aid GPU sag, but this could also be done with a support bracket. I'm a big fan of how a completed setup looks within this case. Although the QuadStellar can be a bit of a pain to build in, it definitely pays off with the awesome design of this case.
Ventilation Panels
One of the biggest downsides of the original QuadStellar case was that the panels located at the front could only be opened by an application. This meant that if you had a particularly powerful build, you were essentially suffocating your build upon boot. Now, all of the ventilation panels can be opened with a simple push, providing much more airflow out of the gate.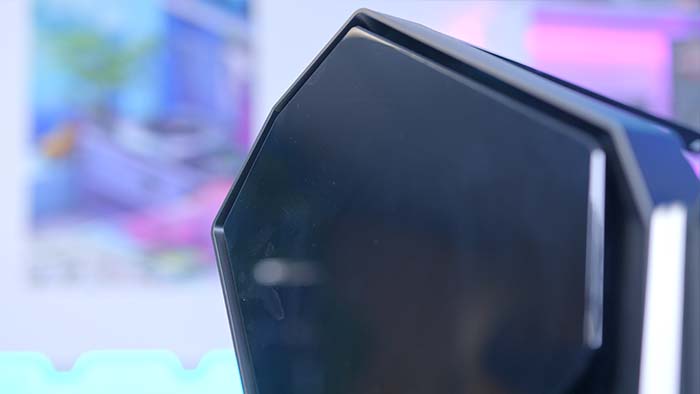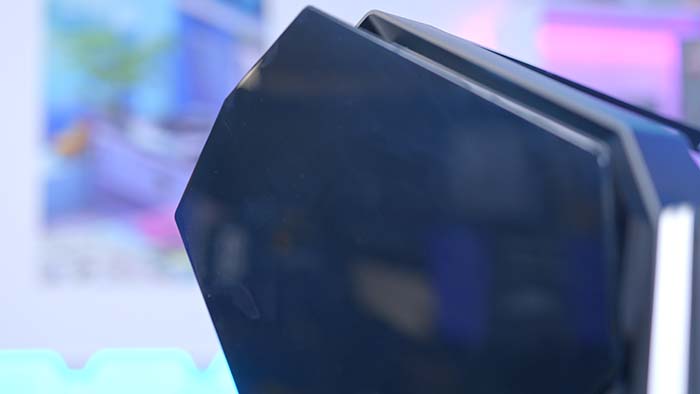 Providing a better way to ventilate the case is a user friendly design approach, and my concerns for airflow are somewhat lightened by this feature. Ultimately I'd prefer if there was a way to provide more airflow around the sides, but radiators and fans should aid this enough.
Vast Motherboard Compatibility
Despite the size and shape of the QuadStellar Infinity, Deepcool has provided a huge amount of variability when it comes to motherboards. The QuadStellar supports all standard consumer motherboard sizes up to E-ATX. This gives consumers plenty of options when it comes to build types, providing the ability to build a more budget oriented PC, or a top-end design with a huge motherboard.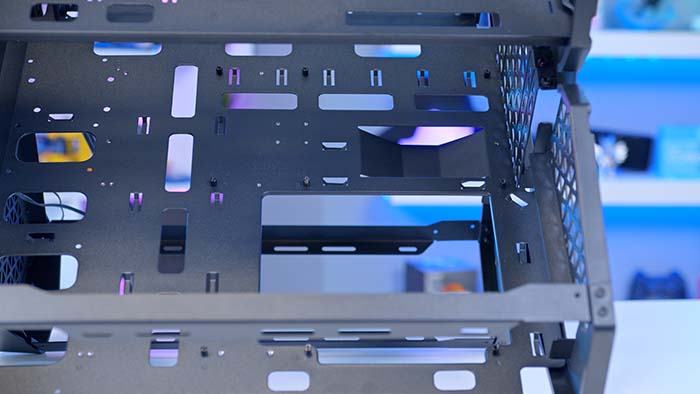 Component Support
Much like the support for motherboards, the QuadStellar also has a huge amount of compatibility for fans, radiators, and storage drives. The QuadStellar supports up to nine 120mm fans situated around various points of the case. Consumers also have the option to install up to three radiators at once, supporting both 360mm and 240mm options.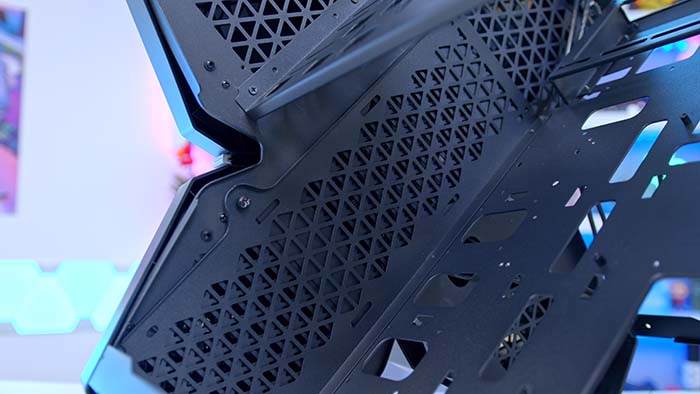 On the storage front, the QuadStellar can hold up to a total of six drives. Three of these can be 3.5″ drives, and the other three are 2.5″ bays. This gives consumers a massive range of options when it comes to storing games or larger files. If you're the kind of user that has a mass of drives, the QuadStellar Infinity is ideal to house all of your storage!
Unique Power Button
Although the power button is one of the smaller features, we had to give it a mention because of how cool it looks and how satisfying it is to use. The front panel connectors are relatively easy to wire up and quite long so they can be plugged in without hassle. Once you've built your system and turned on the PSU power switch, you'll immediately see the power button glow with RGB. Pressing the large diamond shaped button on the front will respond with a satisfying click, and then this will switch on your build. I'm a huge fan of the massive power button, it makes turning on your system all the more exciting!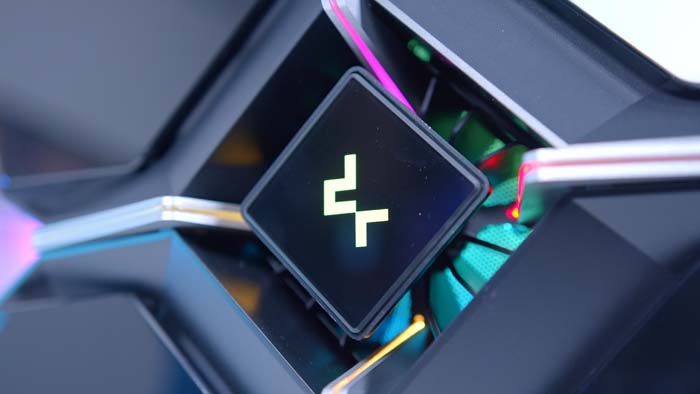 Is This Case Difficult To Build In?
A PC enthusiast's nightmare is buying a case that makes building overly complicated. The PC building process can become sapped by poorly designed usability features and a lack of compatibility with modern components. Despite the QuadStellar looking like a somewhat nightmarish case to build in, Deepcool have done a very good job in PC builders.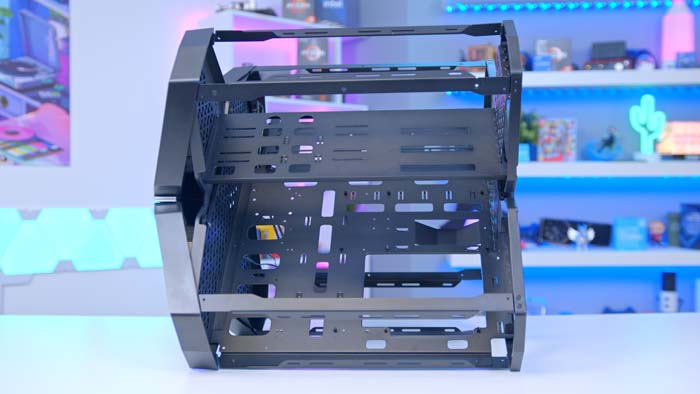 The entire surrounding shroud for each chamber can be removed easily enough, allowing you to get a full overview of your case during assembly. The GPU shelf can also be fully removed to give you the space needed to install motherboards, fans, and any other components. And even though this case wasn't specifically designed for Nvidia's most modern behemoth GPUs, you can still easily fit one in and remove any GPU sag with a support bracket (which is an extra I believe Deepcool should include with this case).
Building a PC in this case will definitely take some time and effort, as the unique design follows a non-standard approach to installation. Despite this, the QuadStellar still provides plenty of features that makes building much simpler overall. I wouldn't recommend picking this case up if you're a first-time builder, but if you're more familiar with where components are supposed to go, and the challenges that come with riser cables or a mass of components, the end product is worth the hassle and time.
Conclusion
Deepcool QuadStellar Infinity Case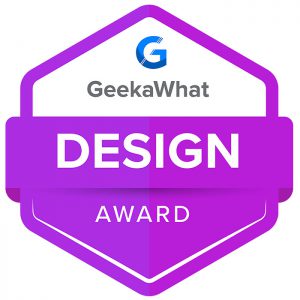 Product Name: QuadStellar Infinity
Brand: Deepcool
Features

Design

Versatility

Value For Money
Summary
Deepcool's revision of the original QuadStellar case by GamerStorm has significantly improved upon the original, providing consumers with more ventilation whilst making the building process much simpler. The QuadStellar Infinity has an incredibly unique design that provides an excellent way to showcase a huge variety of components. The QuadStellar offers an easy-to-remove metal and glass shroud to provide a full overview of the chassis, and the GPU shelf can simply be removed to have greater access to your motherboard and other components. Deepcool have clearly focused on providing an equilibrium between form and function, which is evidently demonstrated by the excellent build quality of the chassis, and the unique aesthetic that the QuadStellar Infinity offers.
To consolidate how impressed we are with the Deepcool QuadStellar Infinity, we've given it a GeekAward for the best design, as this case is able to showcase an awesome looking PC build without sacrificing functionality or usablity.
Pros
✅ Incredible and unique aesthetic.
✅ Plenty of usability features to make building easier.
✅ Vast support for motherboards, fans and radiators.
Cons
❌ Quite expensive.
❌ Not ideal for entry-level builders.
❌ Larger GPUs will need a support bracket or cable ties to remove sag.