Introduction
So far, the launch of NVIDIA's RTX 4000 series has been questionably successful. NVIDIA has been met with significant backlash over the past few months due to poor pricing and marketing. Although the 4080 and 4070Ti are relatively powerful cards, their value becomes difficult to ascertain when you're paying more than double compared to the RTX 3000 series.
But despite the complicated pricing of the RTX 4080 GPUs, these cards are actually very good. The 4080 offers very strong metrics in pretty much everything, making it ideal for 4K gaming, or a workstation system. However, if you're in the market for an upgrade, it can be difficult to make a decision on which card to purchase. Is it worth sticking to a cheaper Founders Edition just for the lower price tag? Or is an AIB card a better bet for the superior thermals?
In this GPU buyers guide we'll be rounding up the best 4080 graphics cards to pickup for your next gaming PC build. We'll be covering a range of cards from various manufacturers to provide a wide set of options at different price points.
Suggested Article: Best Power Supplies to Buy for the Nvidia RTX 4080
The Best RTX 4080 GPUs to Buy
Now for the main portion of the article – the recommendations! We've rounded up the best RTX 4080 GPUs to buy, including the Founders Edition, and some AIB cards too. We've given each GPU an award based on it's various features, aesthetics, and pricing.
1. Best All-Rounder – NVIDIA RTX 4080 Founders Edition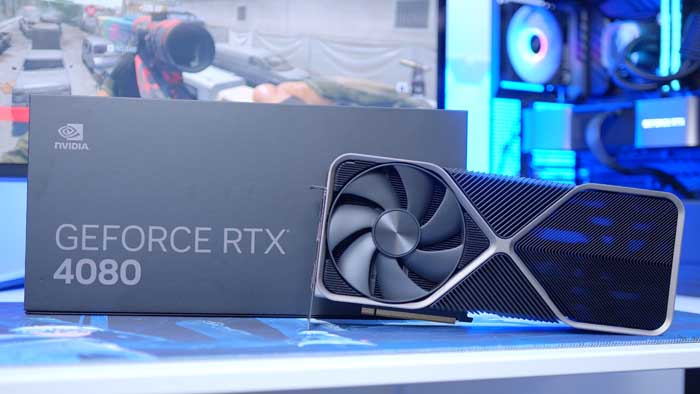 Introduction
Much like the RTX 4090, the Founders Edition 4080 is still one of the best options both in terms of price and performance. Yes, you don't get access to a triple-fan design with better cooling, or RGB. But the current generation of Founders Edition cards are excellent when it comes to thermals. This makes the competition for AIBs intense, as they need to provide a GPU that offers a feature or option that makes the higher price point worth it.
Unfortunately, the biggest caveat to purchasing a Founders Edition card, is that it doesn't look amazing. I personally like the Founders Edition cards, but for consumers that are prioritising a specific theme, or want some RGB, you'll need to look at other options. I'd argue if you're spending this much on a GPU, you are fully entitled to some RGB lighting, but the Founders Edition GPUs offer a very specific theme, and this might not suit everyone's PC build.
Key Specs
| Specs | NVIDIA RTX 4080 Founders Edition |
| --- | --- |
| Core Clock Speed | 2.21GHz |
| Boost Clock Speed | 2.51GHz |
| Number of Fans | 2 |
| RGB | No |
| Length | 304mm |
Things We Like
The Founders Edition cooling design remains a firm favourite of ours from generation to generation. The RTX 4000 version is no different, either. With an innovative dual chamber cooling design, unibody-esque construction and a sleek, professional design – it looks great. It's a sleek card that matches well with most build aesthetics, and one that performs well in the temperature department when stress tested.
The Founders 4080 is also one of the smaller RTX 4080 designs out there (rather unbelievably, we appreciate!), making it better on the compatibility front for a wider range of PC cases.
Things We Don't Like
The more 'professional' aesthetic is a nice change, but can be perceived as a little bland at times. Lacking customisable features such as RGB lighting can make this card a little 'cookie cutter' when compared to other options, too. The cooler, while very solid, also brings lower boost clock speeds out of the box than designs from some AIBs, something which can impact performance slightly.
Summary
The Founders RTX 4080 remains an incredibly strong option for those looking to max out the latest titles at 1440p and 4K settings. With a quiet and efficient cooler, professional looking design and overall fantastic package you can't go too far wrong with this Nvidia in-house design. Price remains a sticking point with this card, but one gamers will seemingly have to stomach for next-gen performance.
Pros
MSRP price tag.
The smallest option in terms of dimensions.
Regularly in stock.
Cons
No RGB or alternative aesthetic.
Still an expensive GPU.
Where to Buy
Buy the NVIDIA RTX 4080 Founders Edition on:

2. Best Cooled Option – Gigabyte AORUS Master RTX 4080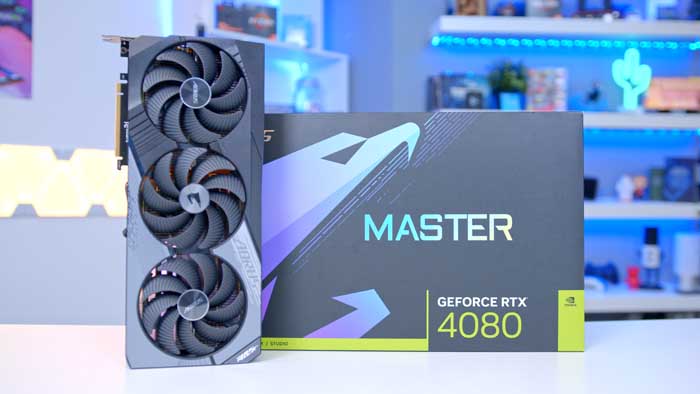 Introduction
Gigabyte AORUS Master RTX 4080 is an absolutely gigantic card, it is one of the biggest GPUs on offer from this particular range. If you're willing to get past the size of this card, the AORUS Master is excellent when it comes to thermals. The triple-fan design will be able to maintain constant static pressure, pushing air around the case freely with few hindrances. If you're looking for good thermals, the AORUS Master is a great choice.
In terms of design, the Gigabyte AORUS Master is a very chunky and blocky design, providing RGB that lines each fan, with a small strip on the front of the card. Although this isn't the best looking GPU out of the bunch, consumers still have access to some customisation of lighting options. The top of the card also has a small LCD monitor that allows consumers to display of different things, such as temperatures, pictures, and GIFs.
Key Specs
| Specs | NVIDIA RTX 4080 Founders Edition |
| --- | --- |
| Core Clock Speed | 2.21GHz |
| Boost Clock Speed | 2.55GHz |
| Number of Fans | 3 |
| RGB | Yes |
| Length | 357mm |
Things We Like
The top-tier performance of this graphics card delivers fantastic performance and does a really good job of maximising the available performance of an RTX 4080 GPU chip. The front of the card also looks good, making this GPU well suited to a vertical mount, with the three large fans doing a fantastic job of cooling. This card also has some of the highest overclocking potential of any 4080 card in our roundup, making it a fantastic choice for enthusiasts looking to maximise the performance available.
Things We Don't Like
The massive size of this graphics card makes fitting it in a wide range of PC cases a challenge. It can also look a little out of place in most builds, given its massive size relative to most other components. We also think that the design, while very solid in the performance department, can look a little bland, and needs something to break up the sea of grey plastic shrouding.
Summary
The Gigabyte AORUS Master RTX 4080 is a fantastic enthusiast GPU with top-tier cooling and bags of overclocking potential. This is a card that puts function over form and will deliver impressive gaming performance for a high price. The design could be a little more adventurous, especially when compared to other options out there, but is by no means a bad looking card.
Pros
Excellent thermal output.
LCD display looks awesome.
Customisation options with RGB lighting.
Cons
One of the biggest cards available.
Blocky design won't be for everyone.
Where to Buy
Buy the Gigabyte AORUS Master RTX 4080 on:
3. Best Aesthetic GPU – MSI Suprim X RTX 4080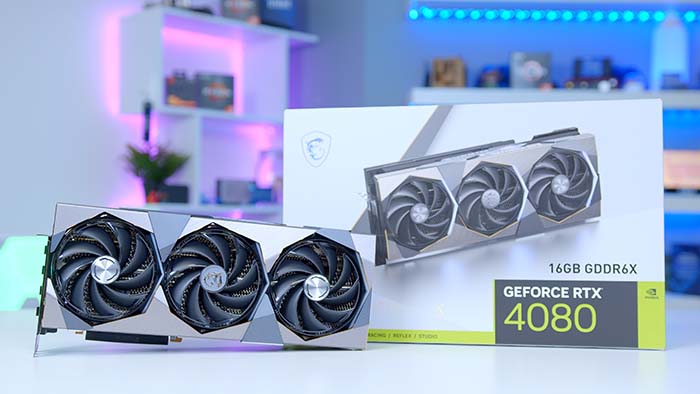 Introduction
MSI's Suprim X 4080 offers an awesome minimalist design that offers great thermals with a slight overclock on the boost speed. Consumers can enjoy a few more frames in their favourite titles with the increased boost speed, alongside great thermal output. Historically the Suprim X cards are the sophisticated alternative in a particular GPU range, and I must admit, I'm a big fan of the RTX 4000 variants.
MSI has unlocked some feelings of nostalgia, with the Suprim X 4080 offering a similar look to the old 1000 series Founders cards, due to the various angular accents. I'm a big fan of the chevron design, it keeps the RGB minimal, but still offers some lighting effects for those that enjoy customisation and RGB. I'd say if you're looking for a minimalist but awesome looking card, the Suprim X 4080 is a great option.
Key Specs
| Specs | NVIDIA RTX 4080 Founders Edition |
| --- | --- |
| Core Clock Speed | 2.21GHz |
| Boost Clock Speed | 2.62GHz |
| Number of Fans | 3 |
| RGB | Yes |
| Length | 336mm |
Things We Like
With impressive factory boost clock speeds of 2.62GHz make this is one fastest graphics cards in our roundup. Performance is at the upper range of what is achievable from the RTX 4080, while the cooler stacks up well in both the looks and performance departments. MSI's Suprim cooling design is something we first saw with RTX 3000, making it a relatively new entrant, but one that has consistently performed well.
Things We Don't Like
The silver design looks great as a standalone item, but can be a little tricky to match up with other components for a truly cohesive build aesthetic. With a relative drought of silver motherboard designs, choices are limited for those looking to best match up the Suprim X design, though this may improve over time. The Surpim X cooler is also a pretty expensive option, relative to both MSI's other design options and choices from other board partners. That's not to say it doesn't warrant its hefty price tag, but the fact it is certainly not cheap should be factored in to any buying decision.
Summary
All things considered, the Suprim X RTX 4080 is a very strong design with great cooling, top-tier visuals and strong on paper specs. There are other options that perform similarly for less, and the cooler design can be tricky to match with other components, such as motherboards. There is no doubt the Suprim X 4080 is a strong option, though, and one that delivers great performance.
Pros
Minimalist and sophisticated design.
Customisable RGB lighting options.
Great thermals.
Cons
One of the more expensive AIBs.
Aesthetic won't be for everyone.
Where to Buy
Buy the MSI Suprim X RTX 4080 on:

4. Best RGB Option – Gainward Phoenix RTX 4080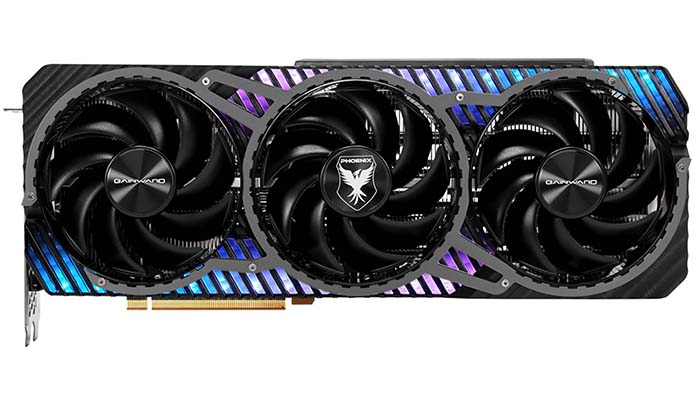 Introduction
Gainward is not a brand that many consumers may be familiar with, but this manufacturer is very popular in Asia, and we've seen some of these products trickle down into the US and European markets over the years. The Gainward Phoenix RTX 4080 is a triple-fan design with an increased boost clock speed offering some better frames in certain titles.
But the main standout feature of this card is the insane RGB. For those that prefer a more lively system with plenty of customisation and lighting effects, the Gainward Phoenix 4080 is an excellent GPU. Consumers will be able to look into their build and see a vibrant set of RGB lights, and customise them to their heart's content. A well-rounded card for an RGB lover.
Key Specs
| Specs | NVIDIA RTX 4080 Founders Edition |
| --- | --- |
| Core Clock Speed | 2.21GHz |
| Boost Clock Speed | 2.51GHz |
| Number of Fans | 3 |
| RGB | Yes |
| Length | 329mm |
Things We Like
The shortest non-Founders Edition card in this line-up, the Gainward Phoenix RTX 4080 provides strong performance without taking up too much space. 1440p and 4K gaming performance is expectedly strong, with solid frame rates in all of the latest AAA titles, and older games alike.
We love the design of this card, especially for those considering the use of a vertical GPU mount given the huge amount of customisable RGB up front. The design combines grey and black tones well, for a stealthy design with a gaming egde.
Things We Don't Like
The design, while nicely executed, definitely isn't as sleek as some of the other options in this lineup, nor does it look quite so premium. The software control of the lighting also isn't quite as refined as other designs, making system-wide customisation a more tricky task.
Boost clock speeds are also lower than other options in this lineup, making it vulnerable to the competition when it comes to performance metrics.
Summary
Overall, the Gainward RTX 4080 is a nice choice for those looking to go for a slightly different RTX 4080 design. With a good looking design and nice performance levels, it is a card that works well in the latest titles.
Where to Buy
Pros
Awesome RGB lighting effects.
Triple-fan design provides great thermals.
One of the cheaper AIBs.
Cons
Can only be purchased from specific vendors.
Still a massive card.
Buy the Gainward Phoenix RTX 4080 on:
Is the RTX 4080 A Good GPU for the Price?
Before jumping into our recommendations, it is worth touching upon performance metrics of the aforementioned graphics card. NVIDIA have faced plenty of outrage and backlash from consumers wanting to pick up a new GPU. But due to the significant price hike that we've seen with this new generation of cards, many who were waiting for the 4000 series to release have been effectively left in the dust. Despite this, the performance of the RTX 4080 is actually very good. I would even go as far to say, that the majority of consumers would be extremely happy with this card in their system.
However, like all components, their value is ascertained by pricing and performance. The performance definitely ticks a box for us, but the pricing is way too high for the average consumer. NVIDIA has dropped the price slightly, but coughing up $1200 for any PC part is not an easy pill to swallow.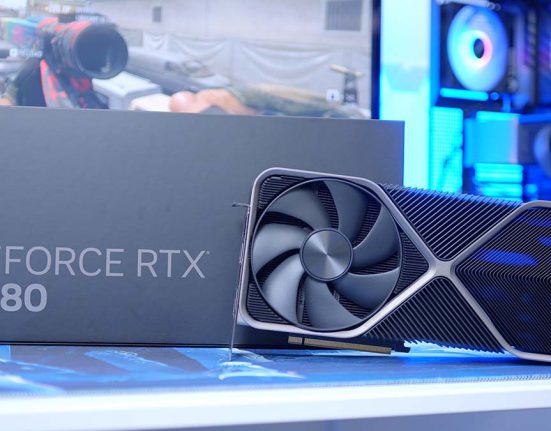 Coming in at an MSRP of roughly $1269, the RTX 4080 is approximately 250 dollars cheaper than the RTX 4090,.
Although the price is a no-go for most consumers, the performance metrics of the RTX 4080 are very impressive. Games that are notoriously hard to run at higher settings, can be ran with ease, even at 4K with Ray-Tracing enabled. Workstation and productivity workloads also can see render times cut in half, making this card worthwhile if you're looking for something multifaceted. We've provided some graphs below to provide more context when it comes to performance metrics.
RTX 4080 Dimensions
NVIDIA's RTX 4080 GPU is a bit of a behemoth when it comes to dimensions. Most users will be surprised to find out that even the base Founders Edition card sits at over 304mm, which immediately rules out some case options. This three slot card requires plenty of space to breathe, which means many consumers may find themselves needing a new case to house this monster of a GPU.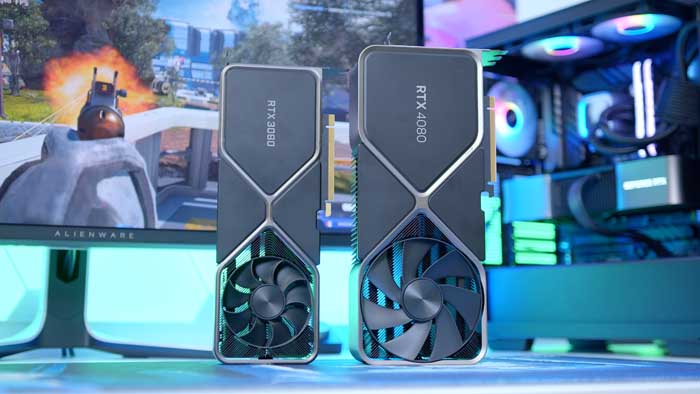 To provide users with some more context on the sheer size of these cards, we've put a table together which covers the overall dimensions, along with the recommended case clearance. For a more in-depth guide on the recommended cases, we'd recommend checking out our buyers guide on the best cases for the RTX 4080.
RTX 4080 GPUs
GPU Dimensions
Recommended Case Clearance
NVIDIA GeForce RTX 4080 Founders Edition
GPU Length: 304mm
GPU Width: 137mm
350mm – 400mm
Gigabyte AORUS Master RTX 4080
GPU Length: 357mm
GPU Width: 163mm
400mm – 450mm
MSI Suprim X RTX 4080
GPU Length: 336mm
GPU Width: 142mm
400mm – 450mm
Gainward Phoenix RTX 4080
GPU Length: 328mm
GPU Width: 131mm
400mm – 450mm
ASUS TUF Gaming RTX 4080
GPU Length: 348mm
GPU Width: 150mm
400mm – 450mm
Zotac Trinity RTX 4080
GPU Length: 356mm
GPU Width: 150mm
400mm – 450mm
As you can see from the table above, all of these GPUs are gigantic. The Founders Edition is the only card that sits remotely close to the 300mm mark, and thus, the rest of the AIBs need much more clearance comparatively. This does mean that a rather large amount of ATX cases will not be able to support these designs comfortably, but as we've seen over the past 6 months or so, cases are naturally offering more clearance for bigger GPUs.
The main point we'd like to touch upon considering all of this, is clearance. Even if you've purchased an AIB for the purpose of seeking out better thermals, having space to breathe will determine how 'cool' your GPU will be. This usually means providing around 50mm-100mm of clearance so air can flow around, and be exhausted from various fans. There are quite a few cases that can provide the clearance you need, but it is always worth checking that your case has decent airflow metrics so that your components don't suffocate.
Why You Can Trust Us
GeekaWhat is a team of PC hardware enthusiasts and geeks who are passionate about recommending only the best in tech. With 100s of products streaming through our doors each month our fantastic editorial team test all products to determine which are worth our audience considering. They act independently, and their sole remit is to recommend products they'd buy with their own money.
How We Picked the Best RTX 4080s
As with all of our GPU reviews, we test every card in a range of the latest titles, comparing frame rates on a card by card basis. With a standardised testing procedure and standardised in game settings, you can always trust our number in the latest titles. Plus, our benchmark suite, which consists of games such as Apex Legends, F1 2022, Fortnite, COD Warzone 2.0 and more, is always being kept up to date with the latest releases.
You can also read full reviews of a range of RTX 4080s below, for even more detailed testing and performance graphs!
---
Conclusion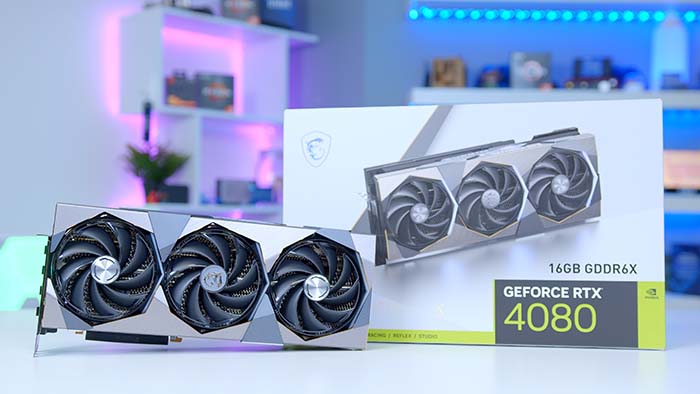 The MSI RTX 4080 Suprim X ranks as our recommended RTX 4080 design, due to its impressive cooling abilities and great aesthetics. MSI have progressed a huge amount in their high end cooler designs in recent years, helping to see off competition from ASUS with their STRIX lineup, and Gigabyte with their AORUS range. For top-tier performance, MSI's range-topping RTX 4080 design is sure to impress.
Check out our full MSI Suprim X RTX 4080 review or Buy the MSI Suprim X RTX 4080 on Amazon
Frequently Asked Questions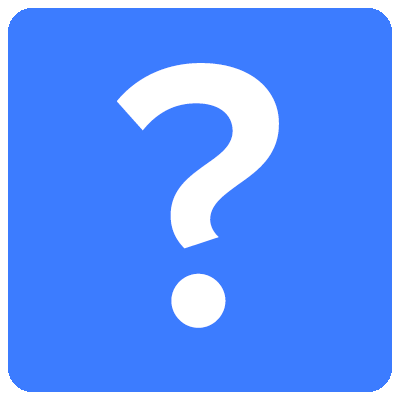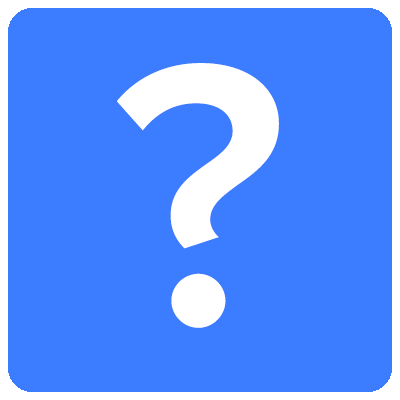 Is the RTX 4080 worth it?
While expensive, the RTX 4080 is undoubtedly a very good graphics car for palying the latest AAA titles at 1440p and 4K, making it a worthwhile choice for high end gamers.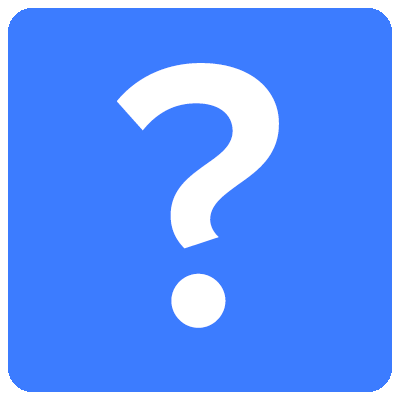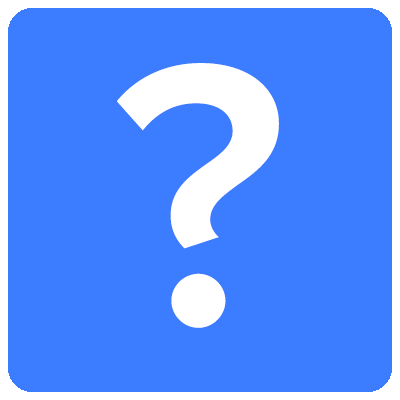 Is the RTX 4080 better than the RX 7000 XTX?
While both cards perform well, the RX 7900 XTX does beat out the RTX 4080 in some instances. For games where Ray Tracing is more prevalent, and DLSS 3.0 is supported, the RTX 4080 tends to be a better choice. You can read our full comparison between the RTX 4080 and 7900 XTX here.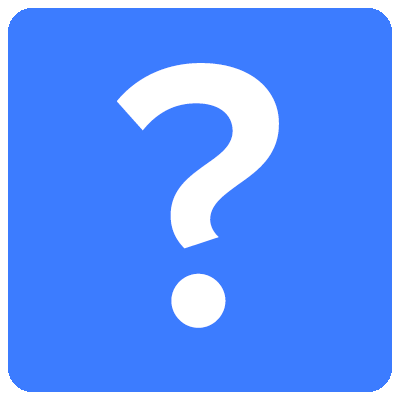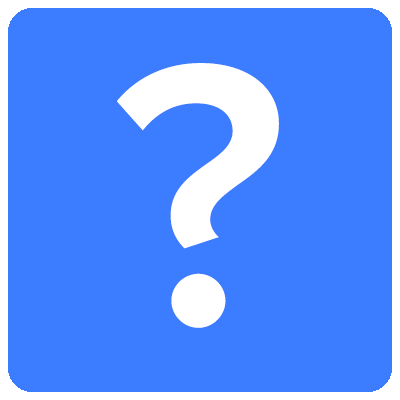 How much power does the RTX 4080 need?
The RTX 4080 requires around 250W of power, with Nvidia recommending a 750W power supply or above for an RTX 4080-based system.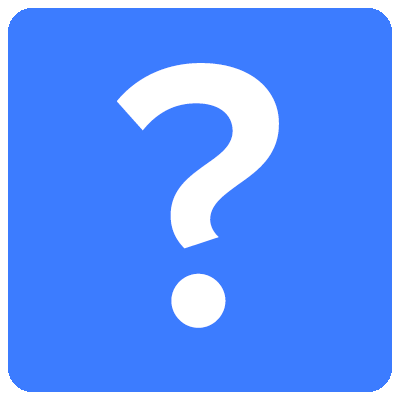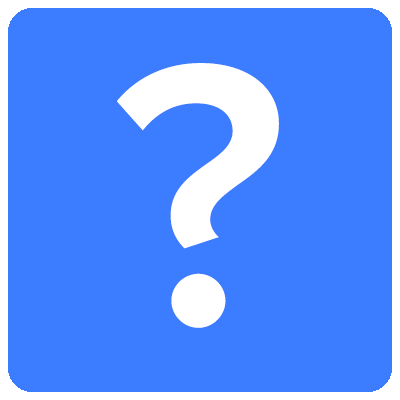 Is the RTX 4080 better than RTX 3090?
Yes – the RTX 4080 excels when compared to the last generation of RTX 3000 series graphics cards, including the RTX 3090.