Introduction
While NVIDIA's launch of the RTX 4000 GPU range has been underwhelming at times, due to higher prices than last-gen, for consumers looking to find next-gen performance they can be a great shout.
The RTX 4070Ti is one of those new, next-generation cards and sits almost comparable to an RTX 3090/Ti when it comes to performance. Providing strong metrics at 4K, with an improved architecture that can aid Ray-Tracing – especially when DLSS is enabled, it's not a card that lacks processing power.
But with so many different options available across the RTX 4070Ti tier, and wider RTX 4000 range of GPUs, which option should you go for? Is there a Founders Edition up for grabs with this particular SKU, or is it better to purchase an AIB out of the gate for improved thermals?
Much like our other GPU buyers guides, we'll be rounding up the best RTX 4070Ti graphics cards to buy in 2023. We'll be looking at a variety of GPUs that cover a different range of aesthetics and features at varying price points.
Suggested Article: The Best PC Cases to Buy for the NVIDIA RTX 4070Ti
The Best RTX 4070Ti GPUs to Buy
Now for the portion of the article you've all been waiting for – the recommendations. We've rounded up the best RTX 4070Ti graphics cards to buy. We've picked out a range of AIBs from the available options, and given each GPU an award based on it's various features, aesthetic and pricing.
1. Zotac Trinity RTX 4070Ti
👑 The best value RTX 4070Ti.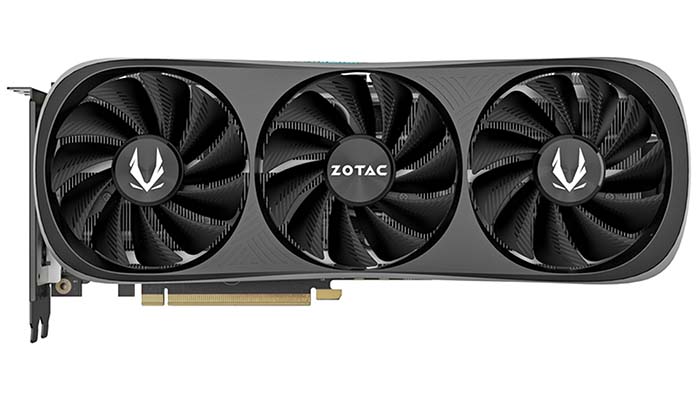 Introduction
First off in this round-up is Zotac's Trinity RTX 4070Ti. We've given this card an 'all-rounder' award based on it's price, as this GPU is one of the closest offerings to MSRP. The price does vary based on which vendor you purchase the card from, but for the most part it seems that there is only around $40-$60 difference between vendors. Ultimately we would have preferred to put the Founders Edition as our recommended card here, but if anything, picking up an AIB is better value when it comes to thermals and pricing.
In terms of design, the Zotac Trinity 4070Ti is a relatively simple looking card. The front of the GPU houses a triple-fan design ideal for those striving to achieve a good thermal output. The back and the top of the card does feature some RGB lighting, making vertical mounting a more preferable option. The Zotac Trinity also comes bundled with a GPU support bracket, which is something we love to see. The RTX 4000 range of GPUs are gigantic, so having a bracket bundled in with the card is very consumer friendly, this also provides some relief that your main PCI-E slot won't be damaged.
Key Specs
| Key Specs | Zotac Trinity RTX 4070Ti |
| --- | --- |
| Video Memory | 12GB GDDR6 |
| Memory Bus | 192 bit |
| Base Clock Speed | 2.3GHz |
| Boost Clock Speed | 2.6GHz |
| CUDA Cores | 7680 |
| Power Consumption | 285W |
| RT Cores | 60 |
| PCI-E Generation | PCI-E 4.0 |
| GPU Length | 306mm |
| Fans | 3 |
| RGB | Yes |
Things We Like
Smaller from factor: Due to the additional power of the RTX 4000 series cards, they often come with a larger design to combat problems such as overheating and insufficient airflow. However, this graphics card manages to remain fairly compact in comparison, which leaves builders with more room in their systems. Whilst consumers may still have issues fitting this GPU into smaller PC cases, it is one of the best options for high-end gamers wanting to keep their builds fairly compact.
Affordable variant: One of the main issues with the RTX 4070Ti SKUs is that the increased price puts them into the same category as the more powerful graphics cards on the market, making them a lot less valuable to the typical gamer. That's why it's great to see that this GPU in particular stays close to MSRP, as it gives gamers the chance to pick up a unique design for a reasonable price.
Things We Don't Like
Simple aesthetic: Zotac Gaming's RTX 3070Ti boasts a clean look that is bound to look great in any gaming PC that it's thrown into. But when compared to other variants in this roundup, the aesthetic of this card is fairly safe and struggles to compete with the standout design features on the more expensive options. Lots of this will be down to personal preference, but those wanting a centrepiece for their build may want to look at the other options in this roundup.
Summary
Overall, Zotac Gaming's Trinity RTX 4070Ti is a great value option for high-end gamers looking to keep their systems fairly compact. With a clean design that will easily slot into most gaming PCs, this card is a great alternative to Nvidia's founders edition GPU. Whilst some gamers splashing out this much for graphics card will find the aesthetic to be too simplistic, we're big fans of this SKU.
Pros
Closest to the MSRP price tag.
Smallest option in terms of dimensions.
Customisable RGB on the top of the card.
Cons
Pricing differentiates between vendors.
Value of the 4070Ti isn't great.
Where to Buy
Buy the Zotac Trinity RTX 4070Ti on:

2. Gigabyte OC RTX 4070Ti
👑 The best RTX 4070Ti.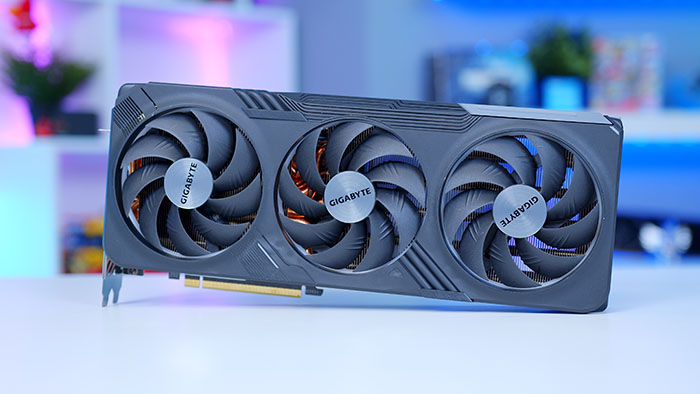 Introduction
Next up is Gigabyte's OC RTX 4070Ti. We tested out this card in full, during the initial RTX 4070Ti launch. Needless to say we were impressed with the performance of this card (before we knew about the attached price tag). The Gigabyte OC card offers good thermals, with temperatures sitting around 60-70 degrees dependent on the title and settings. The Gigabyte OC RTX 4070Ti also kept relatively quiet during our benchmarking runs, making it ideal for those that prefer a less noisy system.
In terms of aesthetic, the Gigabyte OC edition doesn't look incredible. There are a few nice accents on the front of the shroud, which is preferable over a flat and plain design. The fans themselves offer no RGB, but each vent has a ring of RGB lights which can provide some nice effects once customised or synced up with other accessories. Overall, the Gigabyte OC 4070Ti isn't the best looking GPU out there, but based on the thermals and price, this card is excellent for those prioritising lower temperatures throughout their build.
Key Specs
| Key Specs | Gigabyte OC RTX 4070Ti |
| --- | --- |
| Video Memory | 12GB GDDR6 |
| Memory Bus | 192 bit |
| Base Clock Speed | 2.3GHz |
| Boost Clock Speed | 2.6GHz |
| CUDA Cores | 7680 |
| Power Consumption | 285W |
| RT Cores | 60 |
| PCI-E Generation | PCI-E 4.0 |
| GPU Length | 336mm |
| Fans | 3 |
| RGB | Yes |
Things We Like
Efficient performance: When browsing for a new graphics card online, the importance of thermals and noise production can often be overlooked for the aesthetics and gaming performance. This is why we wanted to mention the efficiency of this GPU, as it is one of the best options for gamers wanting a card that remains cool and quiet.
RGB fans: Variants of high-end graphics card in particular need to offer more than just solid performance to grab the attention of PC building enthusiasts, they also need to have a distinct look. Gigabyte's main solution for this SKU is to add custom RGB fans, which creates a mesmerising lighting effect when mounted vertically.
Things We Don't Like
Expensive variant: With the RTX 4070Ti Founders Edition itself having questionable value to consumers, manufacturers have a fine line to walk on with the pricing of their variants. Unfortunately, this SKU seems to overstep this mark, as the pricing is similar to more powerful cards on the market.
Large design: Along with the increased price tag, the Gigabyte OC RTX 4070Ti possesses the conventional bulkier size that features on most of Nvidia's latest GPUs. Because of this, anyone that already has a PC case will need to make sure that this graphics card will be able to fit into their system in order to avoid disappointment.
Summary
The Gigabyte OC RTX 4070Ti is a very efficient graphics card that is almost guaranteed to remain cool and silent, even during the most intense gaming sessions. Featuring a enhanced aesthetic thanks to some additional accents and RGB on the inside of the fans, this SKU looks great when mounted vertically. However, it does come with a big size and price increase, it doesn't offer the best value to gamers looking for the cheapest way to experience next-gen 4K gaming.
Pros
Excellent thermals.
Very quiet during games.
Customisable RGB lights around the fans.
Cons
One of the pricier AIB options.
A very hefty and long card.
Where to Buy
Buy the Gigabyte OC RTX 4070Ti on:
3. ASUS ROG STRIX RTX 4070Ti
👑 The best RTX 4070Ti design.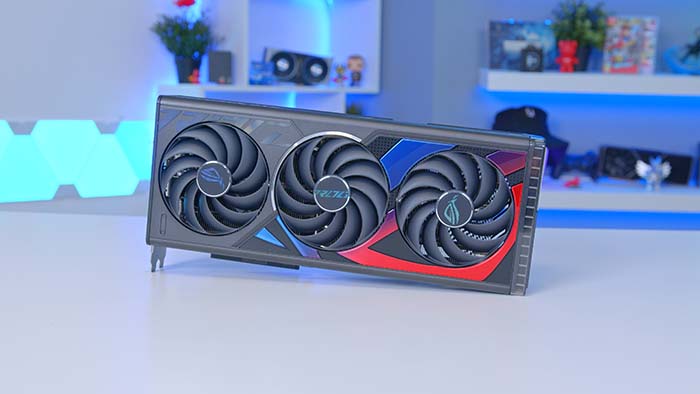 Introduction
For our best RGB option, we've picked out the ROG STRIX model from ASUS. If ASUS are known for anything, it is RGB lighting, with the vast majority of their ROG STRIX components offering 'all of the lights'. For their RTX 4070Ti they've taken a different design approach than they normally do, with this particular design taking on a blockier shroud, but I'm honestly a big fan. This does add to the overall size and dimensions of the card, but the red and blue accents that show up on the front of the shroud look excellent.
The side and and top of the GPU, is where you'll locate the RGB, where ASUS have taken a more relaxed style. I'm a big fan of the design changes that they've made here, and this card will look excellent in any build. Thermals are perfectly fine with this card, consumers will be looking at similar performance to the Gigabyte model, but slightly weaker. Overall, if you're looking for a GPU with plenty of personality, the ASUS ROG STRIX 4070Ti is an excellent choice.
Key Specs
| Key Specs | ASUS ROG STRIX RTX 4070Ti |
| --- | --- |
| Video Memory | 12GB GDDR6 |
| Memory Bus | 192 bit |
| Base Clock Speed | 2.3GHz |
| Boost Clock Speed | 2.7GHz |
| CUDA Cores | 7680 |
| Power Consumption | 285W |
| RT Cores | 60 |
| PCI-E Generation | PCI-E 4.0 |
| GPU Length | 336mm |
| Fans | 3 |
| RGB | Yes |
Things We Like
Great aesthetic: In our opinion, this ASUS ROG STRIX card is one of the best looking 4070Ti graphics cards on the market. The rectangular shape is accented nicely with RGB around the edges, and the ROG detailing along the front and back begs for this card to be orientated vertically in order to fully show off its signature look. The red and blue logo behind the fan somewhat restricts compatibility with certain builds, but it is a worthy sacrifice in order to achieve this unique appearance.
Boosted thermals: On top of the visuals improvements, this variant also offers a small boost to performance. The changes will only offer marginal differences to gaming performance, but the boosted thermal regulation allows the GPU to run games at lower temperatures and with less noise, which is always a bonus when running games at 4K on high settings.
Things We Don't Like
Very pricey: One of the main downsides to this particular GPU is the pricing. As one of the most expensive RTX 4070Ti choices available, it's hard to recommend this graphics cards for gamers that want to prioritise performance, as they could pick up one of AMD's Radeon RX 7900 XT or RX 7900 XTX GPUs for the same price. Unless you are wanting a specific look for your PC build, then there are plenty of better value offerings available.
Bulky design: Another similar weakness that this card shares with a lot of the other RTX 4000 series cards is a bulky form factor, which could cause problems for PC gamers looking to upgrade their current systems. We've had problems fitting this card into a number of PC builds, even in cases that it should fit into on paper, so it's worth making sure your case has plenty of space for this GPU before rushing out to get one.
Summary
As one of the most luxurious RTX 4070Ti graphics cards on the market, the ASUS ROG STRIX offers major enhancements to both the functionality and aesthetic of Nvidia's original model. This GPU works perfectly as a showpiece for a high-end gaming PC that intends on standing out from the crowd. Although, this card does not offer the best value, making it less appealing to anyone that doesn't care too much about how their graphics card looks.
Pros
One of the best looking cards out there.
Generally good thermals.
Solid overclock.
Cons
One of the more expensive options.
Size may restrict case choices.
Where to Buy
Buy the ASUS ROG STRIX RTX 4070Ti on:
4. Gigabyte AERO OC RTX 4070Ti
👑 The best white RTX 4070Ti.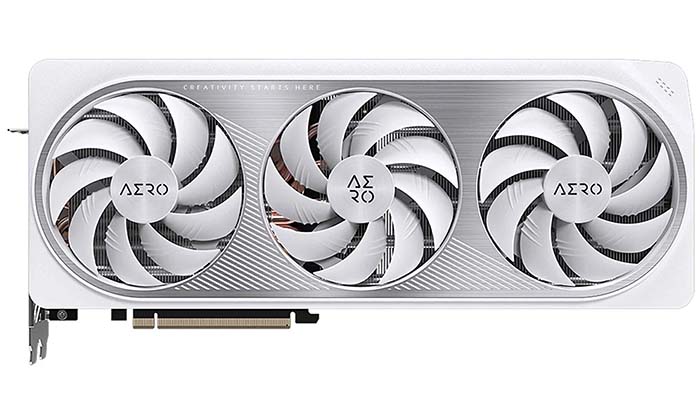 Introduction
Picking a GPU in such a diverse market is a difficult decision at times, especially when you've put aesthetic at the forefront of your PC build. When it comes to finding a white graphics card, this goal becomes much harder. The market doesn't house a vast amount of white GPUs, because building something darker, or black is a much safer bet for manufacturers. However, if you're a savvy shopper, there are often a couple of brands that produce the graphics card you're looking for in white, but this does tend to come with a premium price point.
The Gigabyte AERO OC is currently the only white card as part of the 4070Ti SKU. If you're looking to fulfil your dreams of building an all-white PC, this is the card to do it with. The AERO OC houses a white design that features over the entire chassis of the GPU with a small RGB strip located on the top. This card also offers a modest overclock, providing some better performance in certain applications and games.
Key Specs
| Key Specs | Gigabyte AERO OC RTX 4070Ti |
| --- | --- |
| Video Memory | 12GB GDDR6 |
| Memory Bus | 192 bit |
| Base Clock Speed | 2.3GHz |
| Boost Clock Speed | 2.6GHz |
| CUDA Cores | 7680 |
| Power Consumption | 285W |
| RT Cores | 60 |
| PCI-E Generation | PCI-E 4.0 |
| GPU Length | 336mm |
| Fans | 3 |
| RGB | Yes |
Things We Like
Perfect for all-white builds: One of the biggest struggles that gamers looking to build an all-white gaming PC face is finding a white GPU to blend in with the rest of the components in their build. As a result, this design is going to have more of a widespread appeal to high-end gamers due to it being one of the limited options to adopt an all-white look.
RGB lighting: In order to compliment the all-white appearance on this SKU, Gigabyte have incorporated a hint of RGB into the design, which adds a splash of colour to the overall look a gaming PC. Also, this lighting is fully customisable, meaning that gamers can synch the lighting effects with other components in their system.
Things We Don't Like
Limited use-case: The main reason that the choices for white graphics cards have been so restricted is simply because their general usability compared to darker alternatives has been a lot less. Whilst white GPUs are slowly being introduced, manufacturers and consumers have tended to stick with grey or black designs for convenience, as it is a lot easier to find components that match up with them.
Pricing: With the demand for white graphics cards being so high, they often come at a premium cost. This graphics card from Gigabyte is no different, as the Aero is one of their most expensive options on the market. And when you consider that the performance and airflow benefits are not much different to any of the other SKUs on the market, it becomes a much harder pill to swallow for a simple change in colour scheme.
Summary
The Gigabyte Aero's white design is a rare find within the GPU market, giving it a wider appeal for gamers looking to build an all-white gaming PC that is capable of 4K gaming. The limited amount of white cards on the market does bump the price up quite a lot. But for those wanting that all-white look for their gaming PC, this card is the only choice when it comes to the RTX 4070Ti.
Pros
All-white design looks very sophisticated.
Overclock provides some extra performance.
Customisable RGB strip on the top.
Cons
One of the more expensive choices.
A larger design.
Where to Buy
Buy the Gigabyte AERO OC RTX 4070Ti on:
Is There a Founders Edition? – The MSRP Problem
Out of all of the current RTX 4000 GPUs, the RTX 4070Ti is the one to have received the most amount of backlash. After consumers found out this GPU was originally going to be known as a weaker 12GB version of the 4080, NVIDIA had to go back to the drawing board with some marketing and pricing amendments. When January of 2023 rolled around, we saw the rebranded 4070Ti which was again, met with plenty of controversy.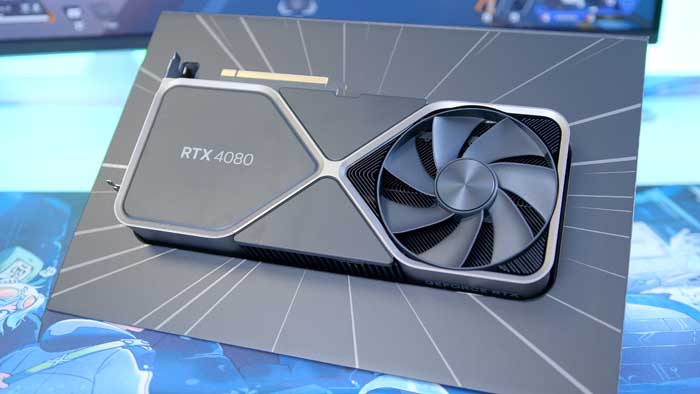 The most interesting point to note about this card is that there is no Founders Edition. This is a first for NVIDIA in a while, as we've seen all of the 3000 series, aside from the cheaper '50' and '60' tier cards, receive an NVIDIA-produced model. This is likely due to the origin of the card, as the initial plan was for the 4070Ti to be a cheaper 4080 version, exclusively available from AIB's. Regardless of this, it does pose some issue when it comes to MSRP. NVIDIA uses the Founders Edition GPUs to set the baseline MSRP of that particular SKU. For example, the MSRP of an RTX 4090 is $1599, and if you can pick up a Founders Edition card from NVIDIA's website, you will secure one for that price.
The same applies for the 4080, and the rest of the RTX 3000 series. But because the RTX 4070Ti doesn't have a Founders Edition card, it does pose some interesting questions concerning MSRP. Although the MSRP of the 4070Ti is $799 (at launch), you'll need a good dose of luck finding one at this price. Consumers should be aware that the cost of a RTX 4070Ti is likely not going to sit at the somewhat reasonable $799 MSRP, and you could be spending $900, or even more, depending on the AIB and model.
This is somewhat disingenuous from NVIDIA, as they've suggested a price point that isn't necessarily all that viable. However, I imagine over the next year or so, that the AIBs will drop to a price point that nears the original MSRP, especially as Nvidia provide sales rebates to make this lower price more achievable. Regardless, take the original launch price of the 4070Ti 'with a pinch of salt', because it is not likely you'll be able to purchase one of these new cards for the tantalising MSRP option.
RTX 4070Ti Dimensions
Much like the prices of the new RTX 4000 range, we've seen a significant increase in the size of the new GPUs. Some of the RTX 4090 and 4080 AIB models topped out at nearly 360mm, which does raise some concerns when it comes to clearance and airflow. For those hoping that the 4070Ti was going to be somewhat smaller, you're going to be a little bit disappointed. Due to this card effectively being a 4080 in disguise, it has followed in the footsteps of it's more powerful siblings by having gargantuan dimensions.
This will pose some limitations when it comes to case options, but all isn't lost! Below we've provided a table that highlights the dimensions of a few AIB models available on the market, along with the recommended case clearance. We've also put together a buyers guide on the best cases to pair up with the RTX 4070Ti, which we would advise checking out if you're unsure of which case is best to purchase.
RTX 4070Ti GPUs
GPU Dimensions
Recommended Case Clearance
ASUS ROG STRIX RTX 4070Ti
GPU Length: 336mm
GPU Width: 150mm
400mm+
Palit GameRock OC RTX 4070Ti
GPU Length: 328mm
GPU Width: 137mm
400mm+
Gigabyte OC RTX 4070Ti
GPU Length: 336mm
GPU Width: 140mm
400mm+
MSI Suprim X RTX 4070Ti
GPU Length: 338mm
GPU Width: 142mm
400mm+
Zotac Trinity RTX 4070Ti
GPU Length: 306mm
GPU Width: 119mm
350mm – 400mm
Gigabyte Aero OC RTX 4070Ti
GPU Length: 336mm
GPU Width: 140mm
400mm+
As you can see from the table above, all of the GPUs we've listed are absolutely huge. Without a Founders Edition card, consumers can expect to purchase a massive card. However, from the whole range, Zotac's Trinity card seems to be a promising offering with this GPU sitting closer to what we would assume a Founders Card would look like size wise.
The most disappointing takeaway from all this, is that the gargantuan size of these AIBs will limit a significant amount of case choices. Even if your GPU fits within the case, you can risk the thermal output of your entire build if there isn't enough clearance and airflow. Ensuring your components have enough space to breathe, is a vital part of building a PC. It is always worth checking airflow metrics of your case, to make sure that your components don't suffocate and thermals sit at a comfortable level.
RTX 4070Ti Benchmarks
After running the RTX 4070Ti in a number of competitive titles, the results indicated that this GPU was performing as expected in most cases, sitting between the RTX 3000 and RTX 4000 series cards. However, there were some instances where Nvidia's previous-gen offerings outperformed this card, which raises concerns over the value of this GPU.
Even though the RTX 4070Ti is the currently the cheapest way to gain access to the benefits that Nvidia's latest generation of graphics cards like DLSS 3.0, this card seems to an expensive choice for the performance it provides. These thoughts only get stronger when you start comparing this GPU to AMD's offering, because the similarly priced RX 7900 XT provides offers more competitive gaming performance that rarely gets beaten out by the previous generation designs.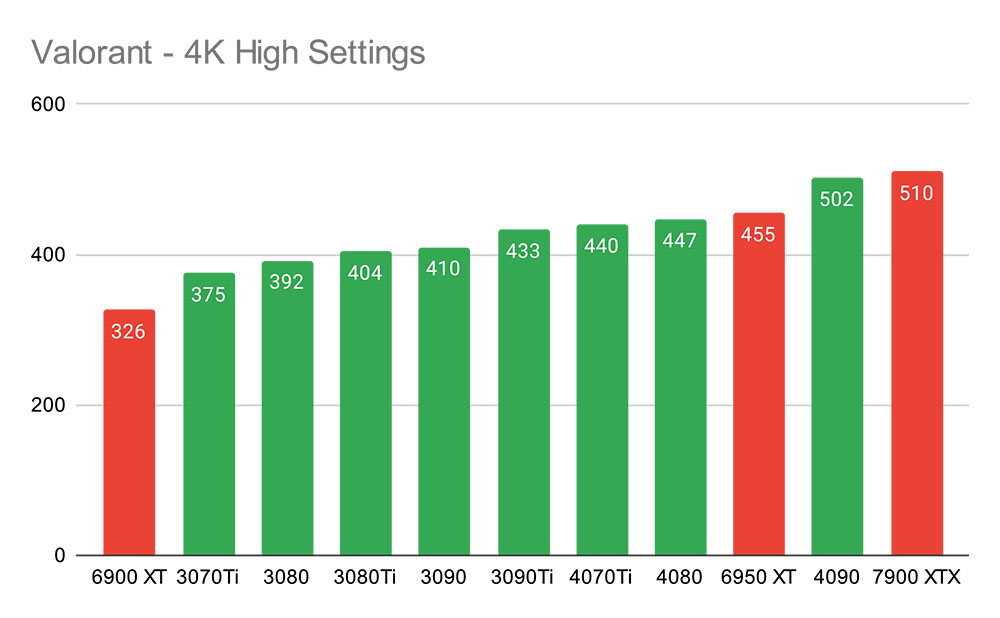 Valorant
4K High Settings
COD: MW2
115FPS Average
4K High DLSS
GTA V
165FPS Average
4K High
Fortnite
285FPS Average
1080p Competitive
F1 2022
107FPS Average
4K Ultra High
Overwatch 2
260FPS Average
1440p Ultra
Why You Can Trust Us
Before heading into our recommendations, we wanted to let you know why you can trust our suggestions. As a team of hard-working PC and gaming experts, we spend hours each day testing the products delivered to our office to see how they perform in a wide range of gaming and general day-to-day scenarios. If you would like to know more about the team, head over to the About Us section. Here, you'll also find more information about our editorial promise.
How We Picked the Best RTX 4070Ti Graphics Cards
At GeekaWhat HQ, we test multiple graphics cards every week, running benchmarks on all the most popular competitive titles. On top of this, we end up using each GPU for a variety of PC builds. These experiences with a specific product gives us an indication of its general performance and functionality, along with what is required in order for it to be on top form.
After gaining enough of an understanding on a particular item, we form our final verdict over the graphics card in question. Then, we discuss this in YouTube videos and detailed web articles like this one. As part of these discussions, we outline the strengths and weaknesses of the graphics card, and how they will impact the gaming experience of consumers.
For our graphics card reviews, the key factors we think about are performance, design, thermals, and more recently, size. These key factors dictate our summaries of how a specific GPUs features will affect the experience of gamers that decide to pick up that particular product.
For more in-depth analysis, take a look at some of our reviews on RTX 4070Ti graphics cards below:
Conclusion
Our overall pick for the best RTX 4070Ti graphics card is the Zotac Gaming Trinity, as it is simply one of the only SKUs that provides good value to gamers looking to upgrade to the latest generation of GPUs. Despite remaining fairly close to Nvidia's Founders Edition in terms of pricing, the Zotac Trinity provides a cleaner look that includes RGB lighting and better airflow. Plus, this GPU is significantly smaller than the other variants in this roundup, making it a better bet for gamers that are upgrading their pre-existing builds.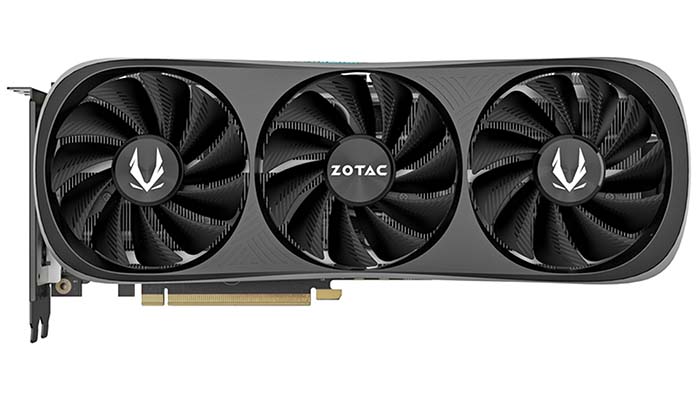 However, gamers looking to build a white-themed build should look at the Gigabyte Aero OC RTX 4070Ti as an alternative, as the unique look will significantly boost the overall look of your gaming PC.
Frequently Asked Questions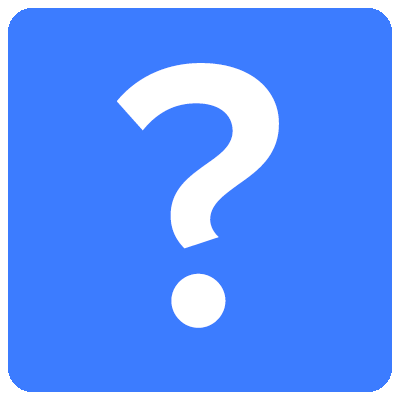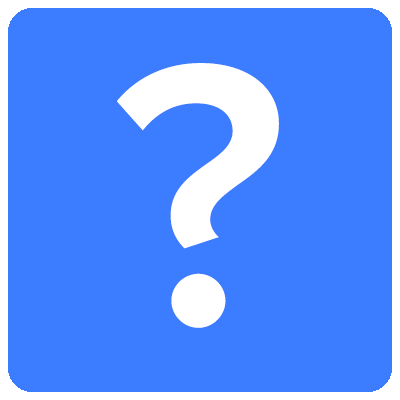 Is the RTX 4070Ti worth it?
With the pricing of this GPU being placed so close to AMD's more powerful RX 7900 XTX, we would not recommend picking up this graphics card for the current retail price.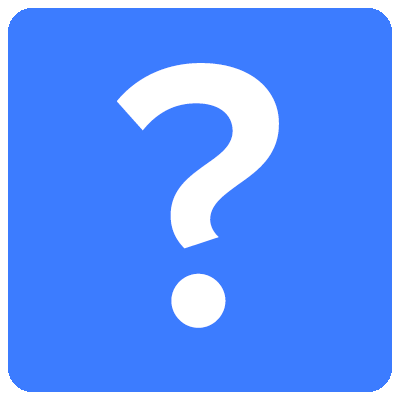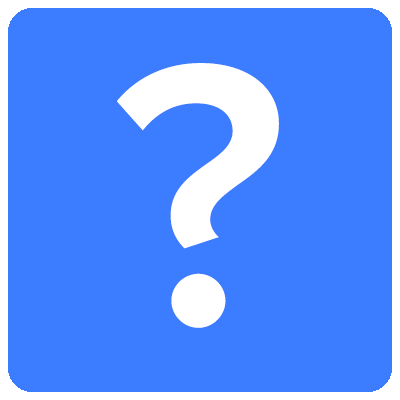 Is the RTX 4070Ti good for gaming?
The RTX 4070Ti provides satisfactory gaming performance at 4K in a range of the latest games. It also offers top-tier framerates at 1440p and 1080p. And as part of Nvidia's RTX 4000 series, performance can be enhanced further with DLSS 3.0.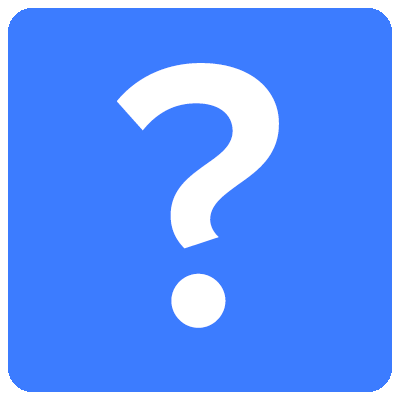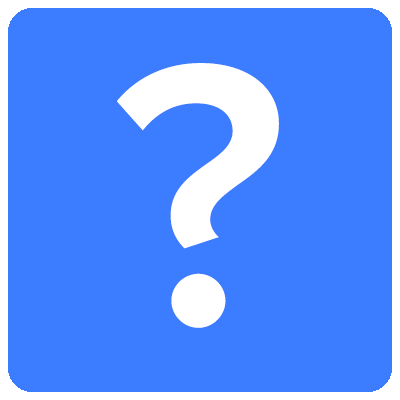 What are the minimum requirements for the RTX 4070Ti?
According to Nvidia, the RTX 4070Ti should be connected to a 700W power supply for the most efficient performance. But here at GeekaWhat, we'd recommend pairing it up with a 850W unit, as this will easily cover the power requirements for the CPU and other powerful components in your system.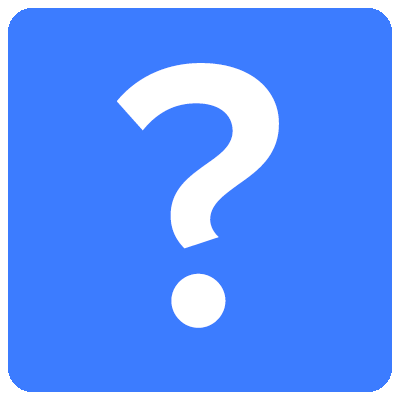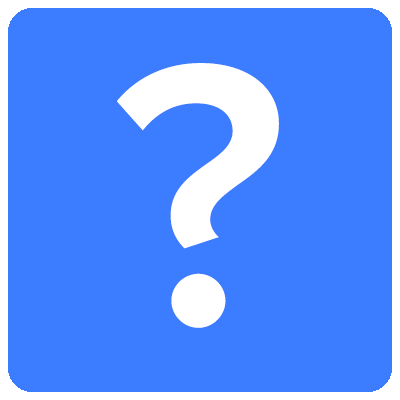 Is the RTX 4070Ti future proof?
The RTX 4070Ti is one of the cheapest ways to ensure that your gaming PC will be able to play new game releases for a number of years. Like any gamming product, this graphics card will eventually become outdated, but this is unlikely to happen for at least another 5 years if we look at the lifespan of previous generations.