Introduction
The RTX 4090 is one of the most powerful consumer-based desktop graphics cards to date. Consumers can expect unrivalled performance in pretty much everything you throw it at. You can play games at the highest setting possible, with RTX maxed out. Render and export times can also be cut in half by utilising the dual 8th-gen AV1 encoders.
Needless to say, this graphics card is an absolute powerhouse of performance, with excellent metrics in all facets. But as you can probably expect, a card this powerful needs a lot of juice to supplement the crazy performance, and you'd be correct. The vast majority of consumers building a PC for the first time are faced with a number of different wattages, efficiency certifications, and power connectors, which can be rather confusing if you're not sure what to look for.
Suggested Article: Best Nvidia GeForce RTX 4090 Graphics Cards to Buy
All Power Supplies in Our RTX 4090 Testing Roundup
Our Recommendations
1. Corsair RM850X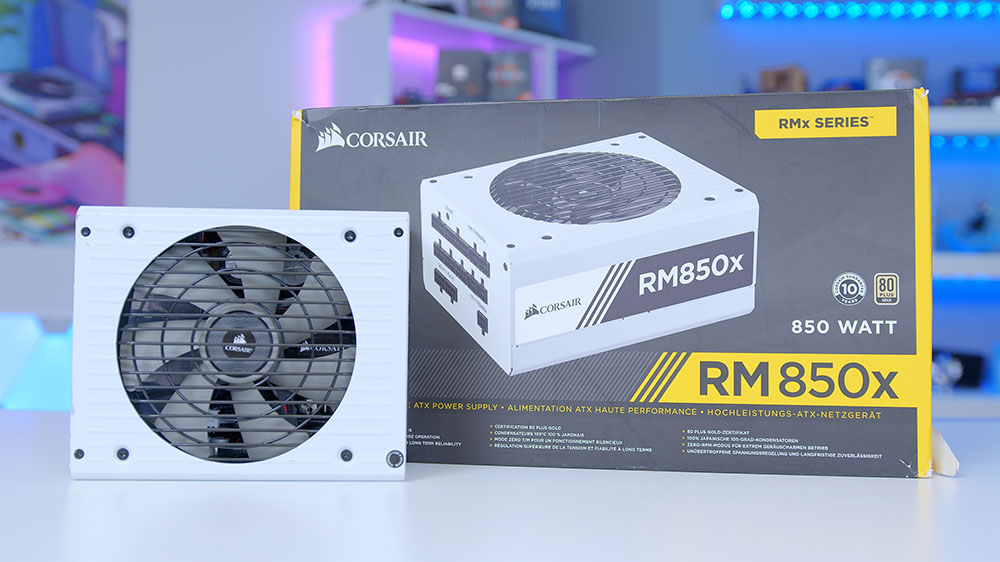 The Corsair RM850X is one of the cheapest power supplies to buy that can handle the power of the RTX 4090. This unit is equipped with a gold rated 80+ efficiency, offers fully modular cable support, and is designed to keep noise levels low, even while under a higher load. The minimum recommended PSU requirement for the RTX 4090 is 850W, which the Corsair RM850X can easily handle.
The RM850X is equipped to handle high wattages, minimising any power lost as heat or noise due to the gold efficiency rating. This is also backed up by Cybenetics, which indicates an A+ noise rating too, making this PSU great for consumers prioritising low noise levels for their build. The Zero RPM fan mode will also add to this too, when your system load is at a lower level the fan will turn off entirely. There is a definitive need for high wattage power supplies based on all of the powerful components releasing, but despite this Corsair's RM850X is not insanely priced. Although it doesn't support the ATX 3.0 standard, the sub $150 price point is a relatively competitive offering versus the rest of the market.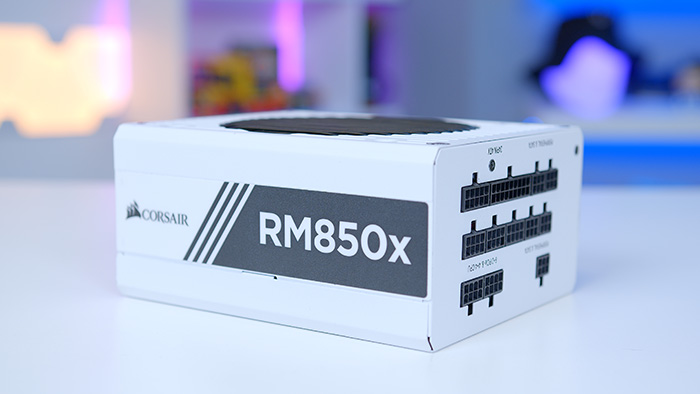 The latest ATX 3.0 standard is basically a requirement for those prioritising cable management for a new RTX 4000 PC build. However, if you'd rather avoid the pesky adapters, you'll want to look at other options on the market that support PCI-E 5.0 cables. Also, Corsair are pretty well known for manufacturing units that have RGB lighting on the PSU fans, however this unit is a little bit more plain when it comes to aesthetic.
Where to Buy
Buy the Corsair RM850X on:
2. Cooler Master V850 SFX Gold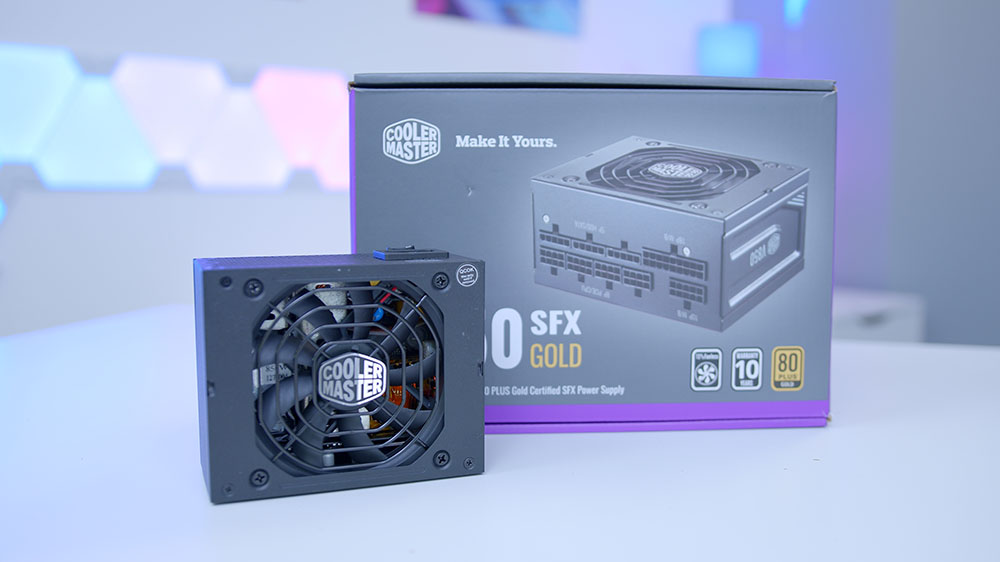 The Cooler Master V850 Gold is a high wattage SFX unit. This PSU is an interesting model, as high wattage SFX power supplies are quite rare. Manufacturers do produce them, but the interest tends to be rather niche as SFX cases are also relatively rare. However, for consumers building a small form factor PC, this power supply is ideal.
The V850 Gold offers an 80+ Gold efficiency rating, with fully modular cable management and a 10 year warranty. If you have any breakages or shorts, Cooler Master will cover the repair, or resupply of another PSU. The most interesting inclusion is the SFX to ATX bracket that Cooler Master have provided in the box. If in the future you decide you'd like to switch out your case choices, you can use the included bracket to upgrade to an ATX case, allowing you to retain the same power supply unit.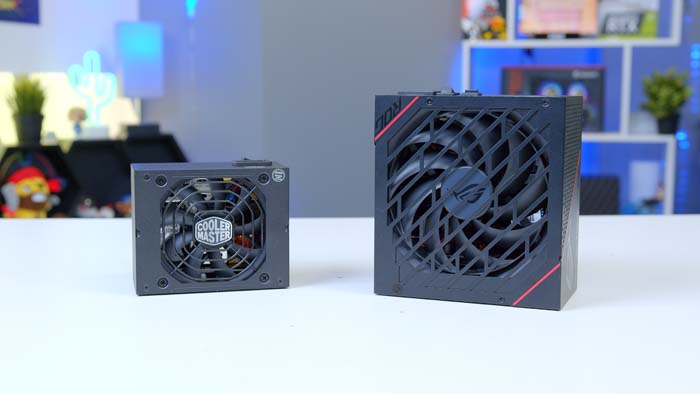 Due to the nicheness of smaller form factor components there tends to be a bit of a premium when it comes to cost. Consumers can expect to spend a little bit more for this PSU compared alternative ATX options. Much like the other 850W that we've looked at, this unit also doesn't offer support for the ATX 3.0 standard. This can make cable management a little bit harder as you're having to use the included adapter.
Where to Buy
Buy the Cooler Master V850 SFX Gold on:
3. MSI MPG A1000G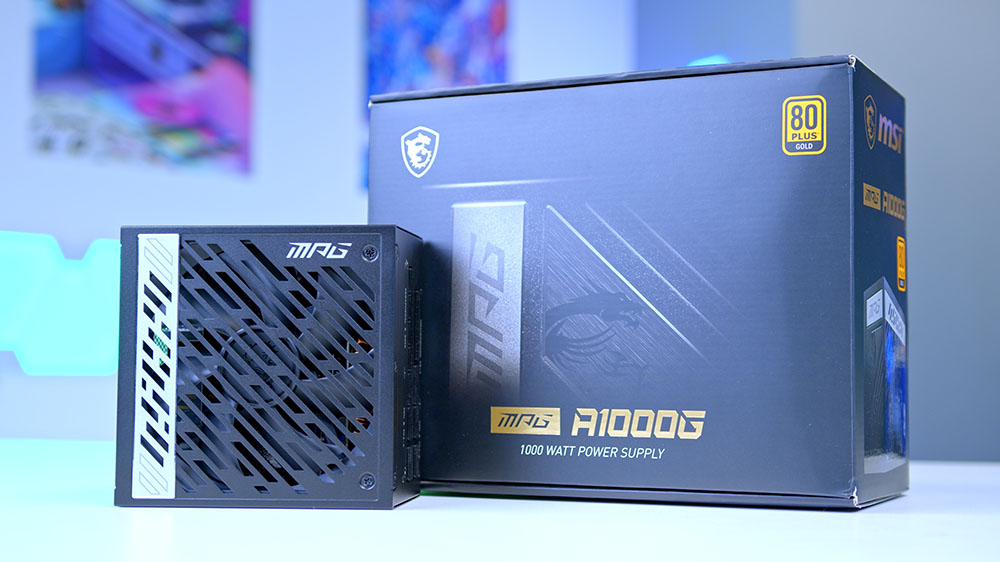 The MPG A1000G from MSI is a PSU that we've recommended a significant number of times, and we've also reviewed in-depth previously in the past. This PSU is the go-to option for many consumers looking to build a top-end PC with room for the most powerful components on the market. The A1000G is a high wattage unit capable of handling some of the most powerful components on the market including the RTX 4090. If you plan on upgrading to even higher wattage components later down the line, this PSU should be able to handle it without any problems As a general rule of thumb, we tend to recommend 100W or more above the minimum GPU requirement, so you've got room for upgrades.
This PSU offers an 80+ gold rating, and alongside a Cybenetics Gold certification too. The A1000G offers all of the power connectors you could ever need with a fully modular cable system, a compact design making it perfect for smaller ATX builds, and offers a Zero-Fan mode for those that prefer a quieter system.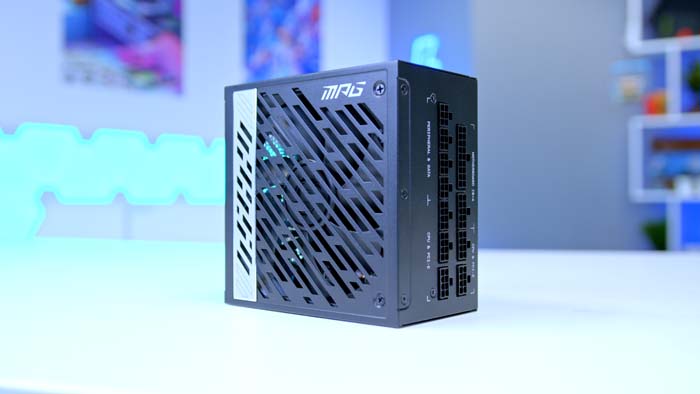 As we increase the wattage, the price of your power supply will also start to rise. Although this is one of the cheaper options on the market, we would recommend looking at some alternatives if you're on a restrictive budget.
Additionally, efficiency rating does become more important if you're hitting your wattage limit. For 1000W PSUs, we'd much prefer to see a Platinum or Titanium rating, to ensure that any power drawn is just power, and not lost as heat or noise.
Where to Buy
Buy the MSI MPG A1000G on:
4. Corsair RM1200x SHIFT
Next up is Corsair's RM1200x SHIFT, which is another PSU that we've taken a look at numerous times before. The Corsair RM1200x SHIFT is an excellent unit, geared towards consumers that prioritise cable management. The unique feature about this particular model, is that all of the power connectors are on the side of the PSU as opposed to the back.
This allows consumers to chop and change cables with ease, minimising hassle and build time when assembling or changing out components. This power supply is great for enthusiasts that plan on upgrading relatively soon, or perhaps if you test a number of components. Admittedly, the use-case is a bit niche, but the bonus in minimising any hassle is worth looking at if you need to move components around. Additionally, If you'd like to minimise cable management, this PSU is great, because Corsair have provided support for the PCI-E 5.0 connector. This means you can throw away the pesky adapter, and plug in a cable straight from your power supply to your graphics card.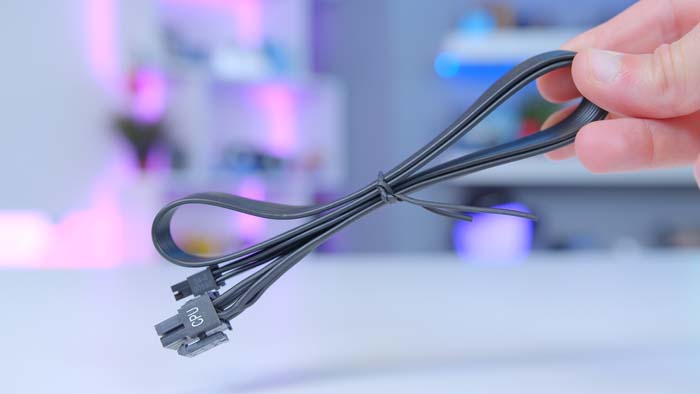 The biggest caveat to using side mounted power connectors is that a certain depth is required for your PSU chamber. This will limit case options, and will definitely damage cables if you don't have a case that is deep enough for the side panel to be installed. The inclusion of sideways power connectors makes this power supply quite an expensive choice. If you're on a bit of a restrictive budget, this PSU is likely to not meet your pricing requirements.
Where to Buy
Buy the Corsair RM1200x SHIFT on:
5. Thermaltake Toughpower GF3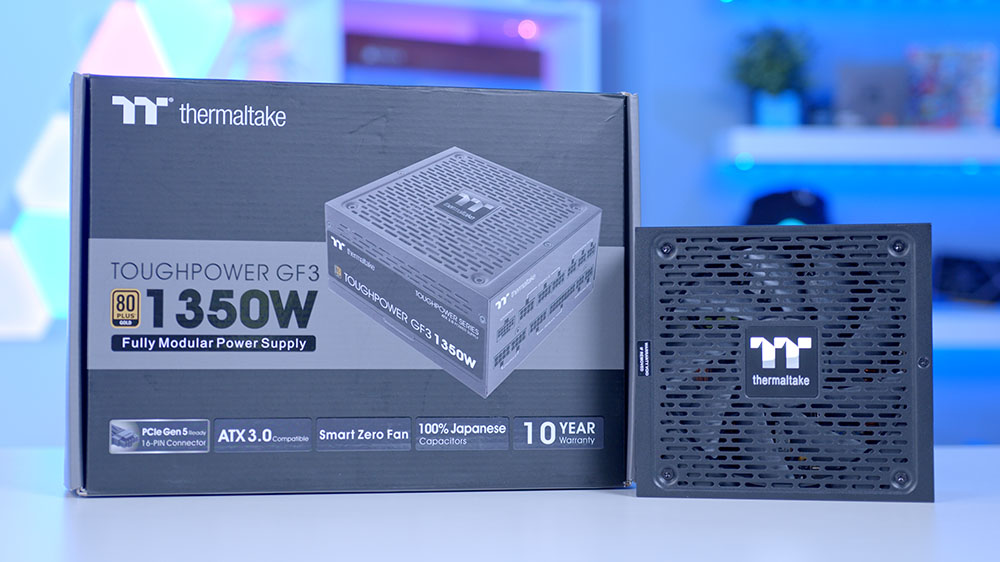 For our final PSU recommendation we've picked out Thermaltake's behemoth, the Toughpower GF3 1350W! This power supply is one of the highest wattage units that we've looked at before, which is why we've given it the enthusiast award. The vast majority of consumers won't need to pick up a PSU this powerful, but if you plan on building an insane top-end PC, you could find yourself gravitating to a 1350W unit.
Features wise, the Toughpower GF3 supports the latest ATX 3.0 standard, providing easier cable management and removing the hassle of the NVIDIA adapters. This unit offers Platinum rated efficiency making it perfect for those pushing their PC a little bit harder. The GF3 also offers a low ripple design, which ensures voltage will remain consistent and steady even when overclocking is thrown into the mix. 1350W is no small amount, and if you plan on building a PC with two 4090s, this is probably the PSU that we'd recommend picking up!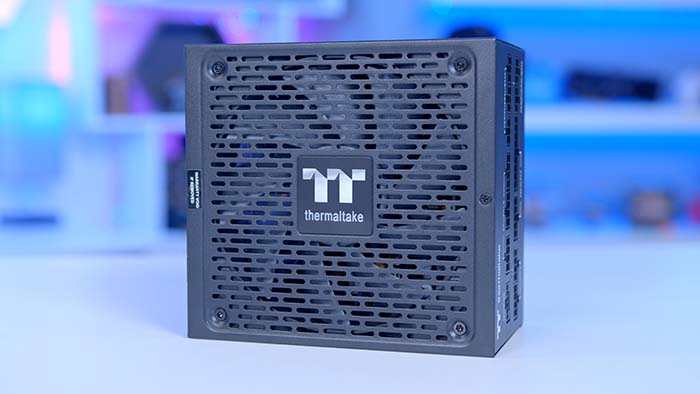 There's not really much to say about the price here, other than that it is not cheap at all. It is somewhat justified based on the features, but Thermaltake are definitely not gearing this towards the budget end of the market. Another thing to note is that this is one of the louder options on the market right now, with Cybenetics rating noise levels as 'Standard'. This means that you might have to contend with some buzzing or whirring fan sounds under higher load.
Where to Buy
Buy the Thermaltake Toughpower GF3 on:
Is the RTX 4090 Worth It?
Quite simply, yes! The RTX 4090 is definitely worth it, especially if you're just looking at the performance metrics. This GPU is the most powerful option on the market, and can handle anything you decide to put it through, whether it's top-end gaming, or intense productivity workloads. However, the value of this card is entirely dependent on your use-case as a whole.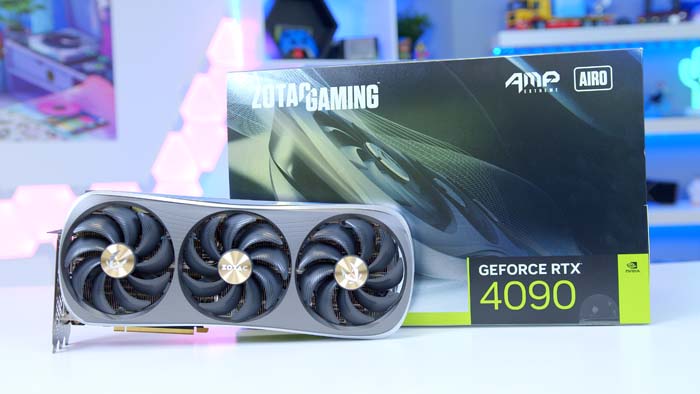 Does Efficiency Matter at the Top-End?
Yes, it definitely does. Efficiency is extremely important at the top-end for a number of reasons. The main two are saving money, and heat. If you're pushing your system quite hard, it is likely that you'll be in the upper percentile of your PSUs total wattage, which effectively means you'll be drawing lots of power. If your PSU isn't very efficient at these higher loads, you could be losing a fair bit of money in the long run, as a lot of the power can be lost as heat, or noise. So for those overclocking, or building a system that reaches 1000W, this efficiency becomes vital in ensuring you're not wasting loads of electricity.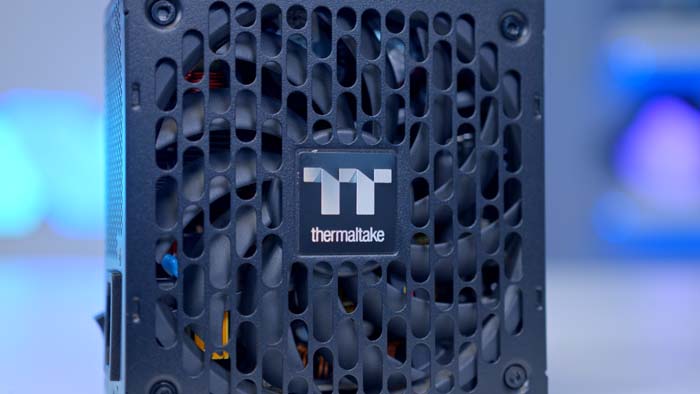 How We Tested PSUs for the NVIDIA RTX 4090
In order to test and evaluate which PSUs are the best pairing for the RTX 4090, we've taken into account a number of factors and considerations which includes and is not limited to:
Efficiency
Compatibility
Versatility
Value for Money
Frequently Asked Questions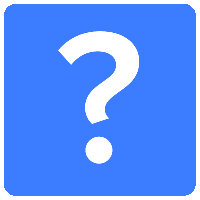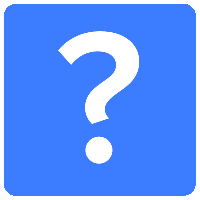 Do I Need PCI-E 5.0?
No! Although the new NVIDIA GPUs do use the 16-Pin cable, an adapter is provided to use the ATX 2.0 standard for GPU power. However, if you'd like easier cable management, a PCI-E 5.0 support PSU is worth looking into.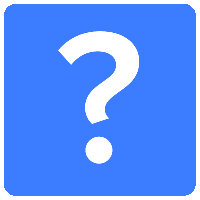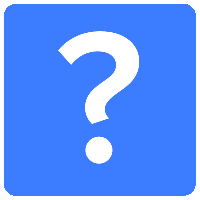 What is the Difference Between ATX and SFX?
ATX is the normal size for a PSU. These options are the most common, and generally have the dimensions of 85x150x140mm. SFX power supplies are much smaller in comparison, designed for small form factor builds and generally offer dimensions of 100x125x63.5mm.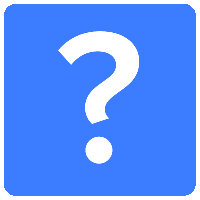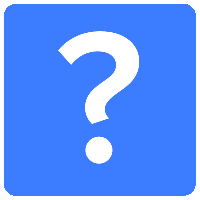 Is Modularity Important?
This depends on your use-case. If you like to choose your own cables, making cable management easier, then modularity will be important. However, non-modular PSUs provide a standard set of cables to choose from and tend to be cheaper, which can be worth looking into if you're on a budget.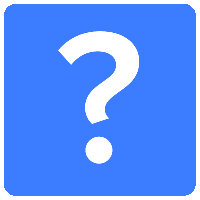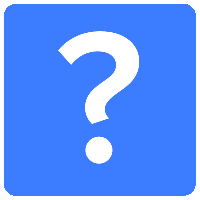 Is 850W Enough for an RTX 4090?
According to NVIDIA's website, yes. 850W should be enough, but we always recommend 100-200W above the minimum requirement just to provide room for upgrades to more powerful components.
Conclusion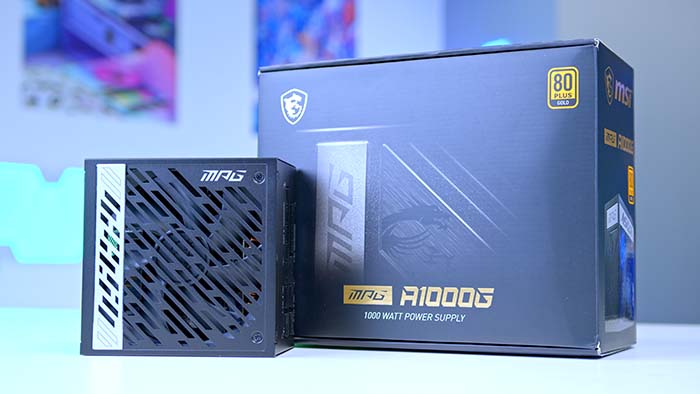 Best PSU for the RTX 4090: MSI MPG A1000G
Rounding up this buyers guide is MSI's MPG A1000G as the best power supply to pair up with the RTX 4090. This unit is still one of the best equipped options on the market, and will stay there until another component comes along offering similar value for a better price point. Although this unit doesn't support PCI-E 5.0, it is one of the cheaper 1000W options, and has an excellent set of cables to choose from. If you're looking for a PSU that offers some upgrading room, and isn't insanely expensive, the A1000G is an excellent choice.
Read our full MSI MPG A1000G Review, or Buy the MSI MPG A1000G on Amazon