AMD's RX 7900 XTX throws a proverbial spanner in the works for Nvidia. Coming in at a significantly cheaper MSRP than both the RTX 4090, but, more crucially, the RTX 4080, it's a card that claims to offer up solid performance. A GPU design then that seems a no brainer in today's market.
The RX 7900 XTX & RX 7900 XT sit in a very strong market position, something AMD will need if they wish to swing the pendulum of GPU market share that currently sits firmly in Nvidia's favour. It is also a crucial release given recent struggles with the Ryzen 7000 launch, a strong lineup of CPUs that got unpredictably toppled by a stronger-than-anticipated Intel 13th Gen launch.
Architecture
AMD's RDNA architecture received a fairly hefty upgrade with the release of the latest GPUs. RDNA 3, as it is now known, features a number of changes over previous generations, and feels like a very solid step forward.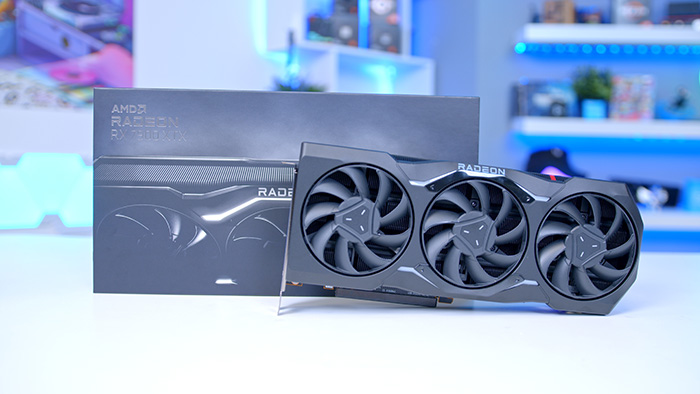 Featuring new AI Accelerators and 2nd generation raytracing accelerators, in addition to a higher number of compute units, AMD have boosted performance further. We found in-game image quality using FSR, the AI scaling rival to DLSS, to be much clearer and sharper compared to that produced by the previous RDNA architecture.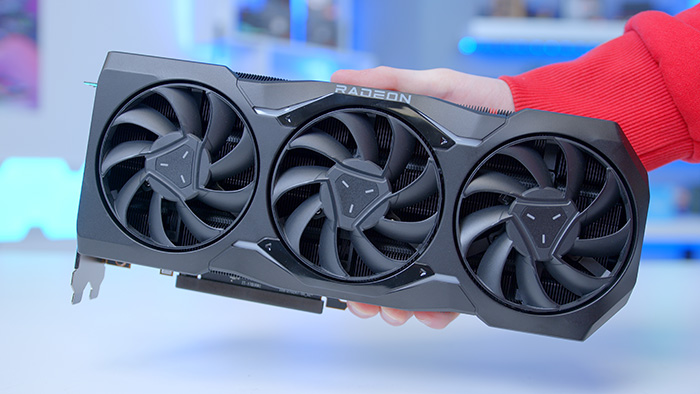 RDNA 3 also brings about the 2nd generation of AMD Infinity cache. Designed to alter the way that data is delivered to GPUs, infinity cache has been optimized to allow for the ideal mix of different caches to be used in order to reach the highest level of efficiency.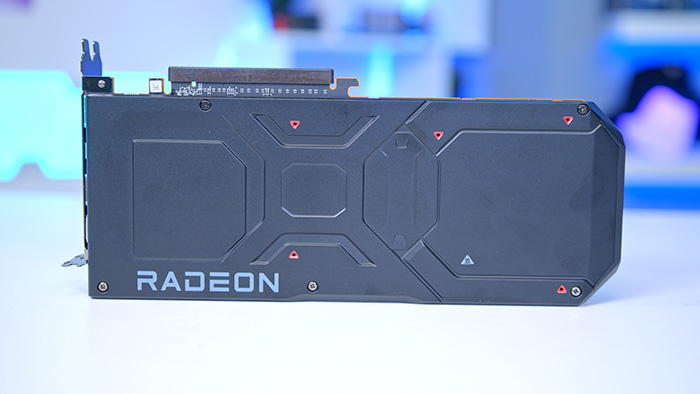 Specifications
The latest design for the in-house AMD designed RX 7900 XTX is up there amongst my favourites! The angular design is top-tier, and the generic form factor is a welcome return to normality within the market.
Sporting a blacked-out aesthetic with a red stripe on the radiator, the RX 7900 XTX has a mean looking exterior and is something I'm a big fan of. The matte finish adds another layer of detail and indenting around the fans really help to give a sleek finish to the card.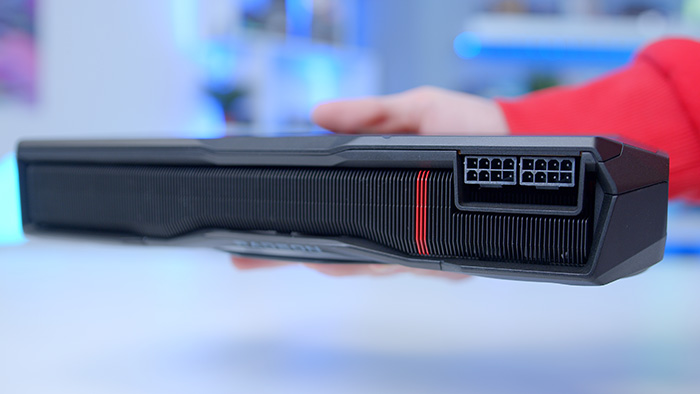 The RX 7900 XTX features some great quality of life design choices too, the best of which is the size. Packing so much performance into a relatively small housing (especially when compared to RTX 4000 series) is mightily impressive on AMD's part. The size of these cards makes them that much more accessible, and easily swappable into any build.
For the first time ever, I prefer the design aesthetic of an in-house AMD card, to the Nvidia Founders Edition alternative. The 7900 XTX is one good looking graphics card.
This will allow consumers to more easily justify a Radeon 7000 series GPU, over the Nvidia competition, as the need for a new case is likely much reduced with this release. This saves further money, compounding the advantages of the lower MSRP price point of these graphics cards.
USB-C display output is another great addition, and with display port 2.1 the 7900 XTX, you get support for up to 4 monitors at 144Hz, with further compatibly with four 6K monitors at 60Hz.
Standard power connections are another tidy inclusion, voiding the need for any adapter cables. To Nvidia's credit, we are a fan of the smaller PCI-E Gen 5.0 cable, but with PSU uptake still low, and concerns around the adapters catching fire, AMD's choice for the proven connection standard is a smart one.
Performance
AMD may have just released the high-end GPU in a long time, when considering price to performance metrics. Beating out Nvidia's (currently) $200 more expensive RTX 4080 in more games than not, and bringing top-tier rasterisation performance to the fore, this is one impressive GPU.
Our testing included a wide variety of titles, including the most popular Battle Royale games, where the 7900 XTX beat out the RTX 4080 in every single test of Fortnite, Apex Legends and Warzone 2.0.
The strong performances didn't end there, either. The RX 7900 XTX continued to beat out team green in both Valorant and Activision's latest release, Call of Duty Modern Warfare 2. In fact, the RX 7900 XTX won out against the RTX 4080 in the majority of the games that we covered during testing and has completely swayed my opinion on the best high-end GPU available right now.
Apex Legends
In Apex legends at 4K High settings we saw an average of 202 FPS, over 40 FPS more than the RTX 4080 and even beating out the 190 FPS averaged by the RTX 4090, the agreed performance king in the current market. In Apex Legends, as with all of our testing, we paired the 7900 XTX up with the equally capable Ryzen 9 7950X processor.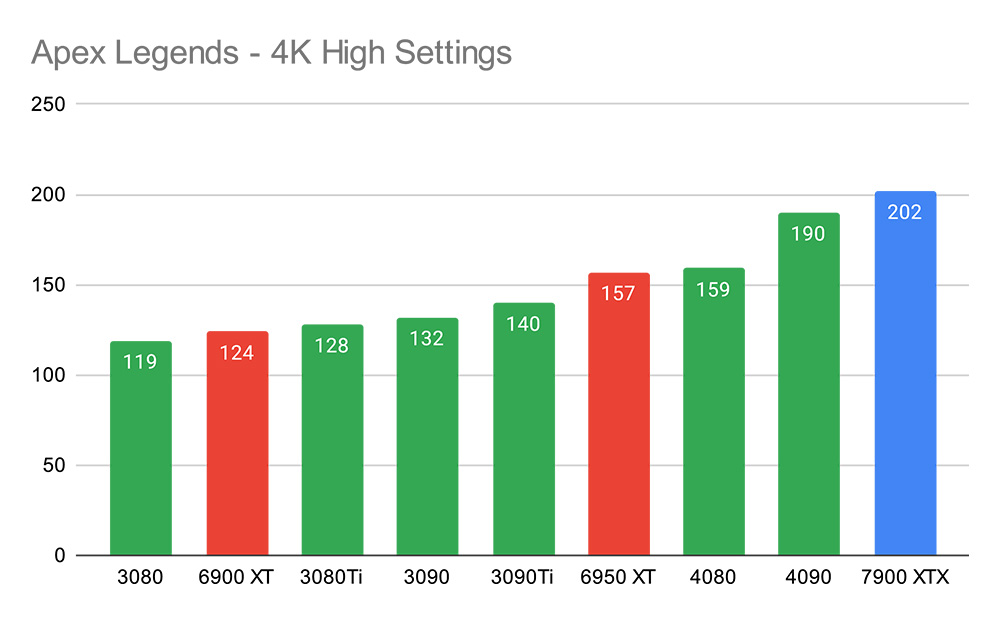 COD Warzone 2.0
Warzone 2.0 offered similar results, the RX 7900 XTX again beating out the RTX 4080 and comfortably too! Averaging 178 FPS at 4K High settings with AMD FSR set to Quality, the RX 7900 XTX held a healthy frame boost over the 155 FPS averaged by its NVIDIA rival.
Fortnite
Fortnite at 1080p completed the battle royale victories for the RX 7900 XTX. At 1080p competitive settings the AMD GPU pulled 312 FPS on average, only marginally better than the 304 averaged by the RTX 4080, but a win nonetheless.
Battlefield 2042
Battlefield 2042 was up next and whilst no longer the most popular, it has notoriously been one of the harder titles to run, perfect for really pushing this GPU to the limit. 104 FPS on average was the result and whilst not quite on the level on the RTX 4080 it wasn't a millions miles away either. The RX 7900 XTX did however still provide a nice performance boost over last generations RX 6950 XT.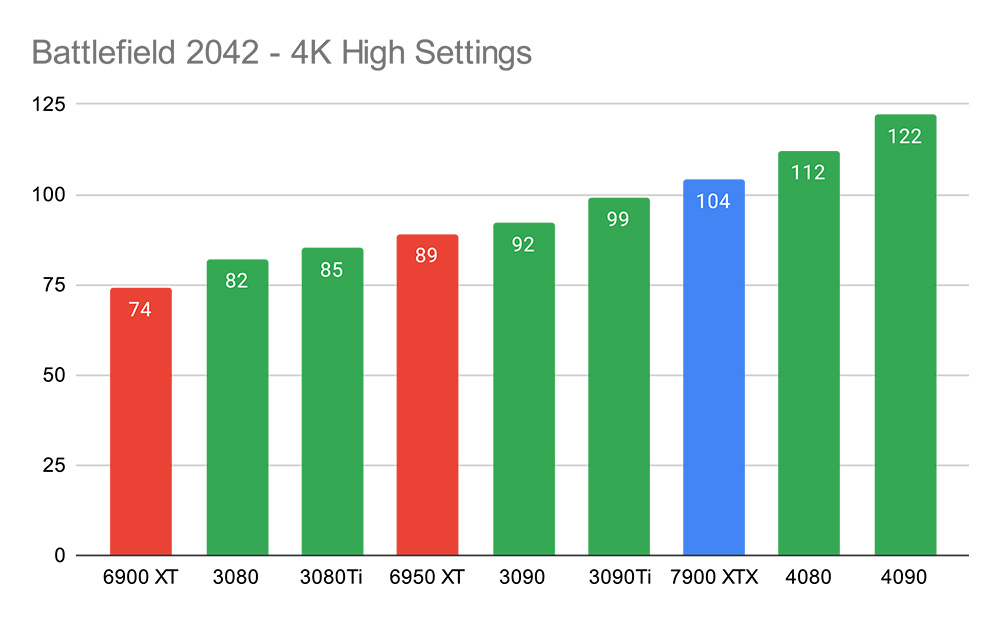 GTA V
The oldest title on our list of benchmarks, GTA V, again proved to be another solid performer for the 7900 XTX. Pulling in 162 FPS on average at 4K High settings and slotting in right behind both the RTX 4080 and RTX 4090 results again prove that whilst there is a gulf of $200 in price, there isn't in performance.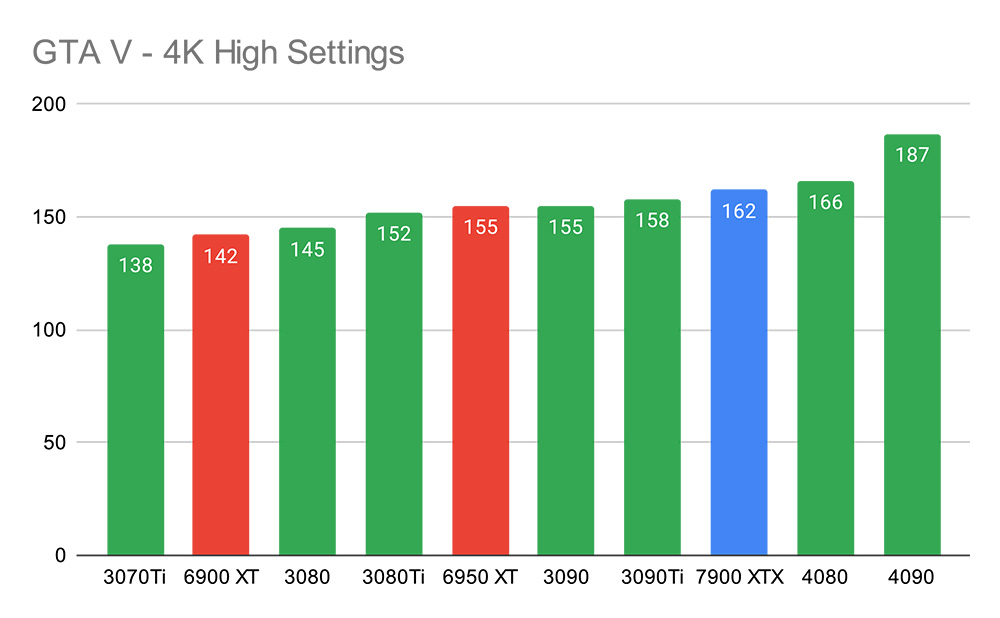 Halo Infinite
Halo Infinite was the only title in which we saw the RX 7900 XTX performance pale in comparison to Nvidia alternatives. Coming in at over 40 FPS lower on average, for anyone looking to play Halo, an Nvidia GPU is definitely the better option. Whilst gains of over 30 FPS have been made over last generations RX 6950 XT, the RX 7900 XT still loses out to that of the RTX 3090Ti from Nvidia's previous generation.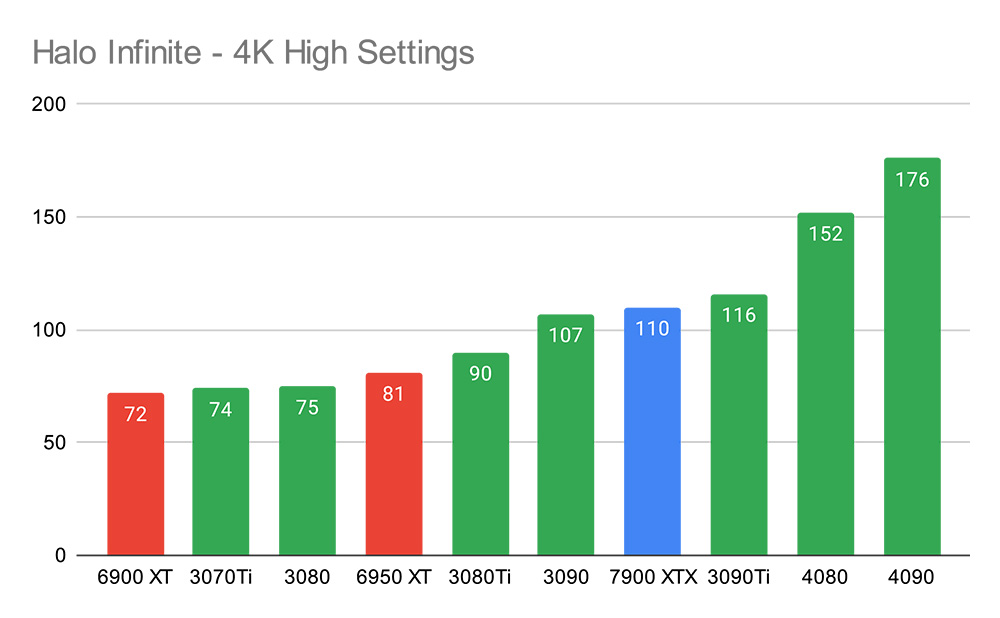 Conclusion
AMD Radeon RX 7900 XTX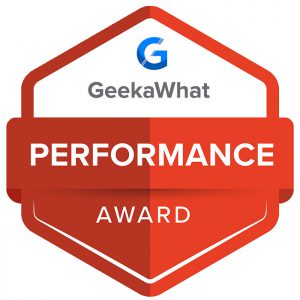 Product Name: Radeon RX 7900 XTX
Brand: AMD
Features

Design

Performance

Value For Money
Summary
AMD's latest and greatest release is a great addition to the market and more than worthy of sitting at the top of the Radeon range of GPUs. Offering performance to rival and beat out its team green equivalent at a significantly reduced cost, I'm hard pressed to recommend any other high end GPU right now. Whilst DLSS 3.0 is a big selling point for the RTX 4000 lineup, the current RTX 4080 is simply too expensive, and even more so with the release of AMD's new top-end titan. With great gains in ray tracing and FSR, AMD show once and for all they can punch with the big boys at Nvidia, at a smaller form factor, lower price and in a better overall package.
Pros
✅ Much better price point than the current RTX 4000 lineup.
✅ Beats out the RTX 4080 in majority of titles.
✅ Stunning design.
Cons
❌ Ray Tracing performance still worse than Nvidia.
❌ DLSS 3.0 stronger than FSR.
❌ AMD Adrenaline Software suite less refined than GeForce experience.