Introduction
XPG's Spectrix S20G is like no other NVMe SSD drive on the market, featuring flashy, customisable RGB lighting front and centre, above the otherwise fairly typical Gen 3 NVMe flash storage chips.
The S20G is a drive which does things that little bit differently, for better or for worse. Have ADATA overcomplicated a simple product, or actually been quite innovative?
Buy the XPG Spectrix S20G Blade on:
Suggested Article: The Best SSDs to Buy 2022
Design
Starting off with the basics of this drive, it is a standard 2280 form factor M.2 drive, which leverages the PCIe Gen 3×4 standard as far as bandwidth goes. Advertised speeds are set at up to 2500MB/s for the read, with up to 1800MB/s on the write.
ADATA say that you can also write a total of 480TB to the drive in its lifespan – meaning essentially you could wipe the drive and start over up to 480 times before it becomes vulnerable to data loss or conking out entirely. In reality you won't be doing this, but it is a useful number from the standpoint of applications which write or cache lots of temporary data.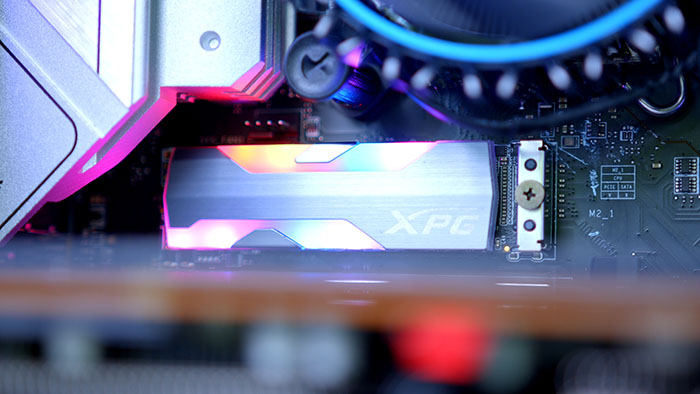 While the speeds certainly support it, this drive is not intended for professional workflows which place big TBW strains on a drive – this is intended for the consumer market instead. It is worth noting that this 480TB figure is actually about 20% lower than the more affordable Seagate Barracuda 510 we tested.
Up top is the heat spreader which serves dual purpose on this drive – heat dissipation and RGB. Heat dissipation is much less of a concern on this drive than newer Gen 4 drives, which are renowned for high temperatures, due to their faster speeds. I personally think the RGB looks fantastic, and really adds a nice edge to any system. To see how the drive looks in action, check out a couple of build videos we put together on our YouTube channel.
Performance
As far as performance is concerned we tested with our usual Crystal DiskMark test – a universally recognised way to benchmark SSDs, in conjunction with any day to day use and testing. To XPG's credit, the drive was pretty bang on, with write results exceeding advertised figures by between 55MB/s and 80MB/s in some tests – nice!
To be clear this is less than 5%, so well within margin of error, but it's nice to see manufactures not overstating figures, especially when it comes to write speeds.
Sequential reads were also pretty good, and these matched up with our other data transfer tests when moving games and other large files on to the drive.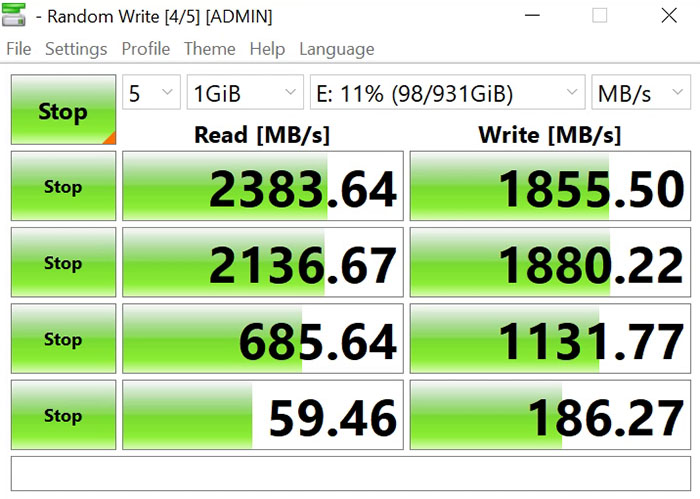 | | | |
| --- | --- | --- |
| | 500GB | 1TB |
| NAND Flash Memory | 3D NAND | 3D NAND |
| Form Factor | M.2 2280 | M.2 2280 |
| Interface | PCI-E Gen3x4 | PCI-E Gen3x4 |
| ATTO Seq. Read (MB/sec) | 2500 | 2500 |
| ATTO Seq. Write (MB/sec) | 1800 | 1800 |
| Total Bytes Written (TB) | 300TB | 600TB |
| Mean Time Between Failures (hours) | 2,000,000 | 2,000,000 |
| Warranty, Limited (years) | 5 | 5 |
Spectrix S20G Datasheet
To XPG's credit, the drive was pretty bang on, with write results exceeding advertised figures by between 55MB/s and 80MB/s in some tests – nice!
Alternatives
As far as alternatives are concerned, the S20G actually feels like a pretty tricky drive to compare against. However, we've found three options that compare similarly to the S20G both in performance and in storage options. They provide a great mix of price points on the Gen3 standard. All of our reviews on the latest drives and SSDS can also be found here.
ADATA Spectrix S40G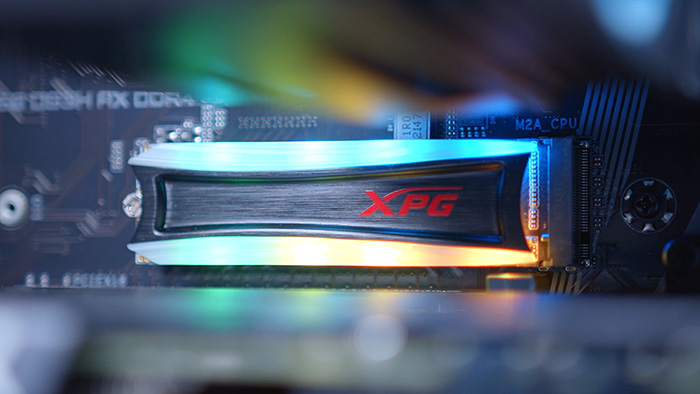 With slightly better read and writes, the S40G is the big brother to the S20G. Although slightly more expensive, it compares well against the S20G at a reasonable price on the Gen3 interface.
---
Seagate Barracuda 510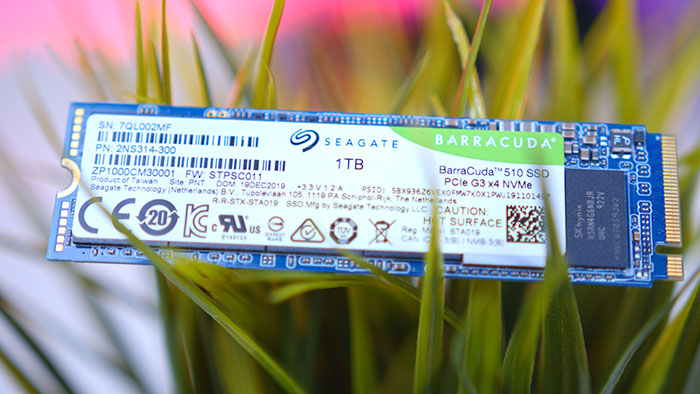 The Seagate Barracuda 510 is one of their additions before releasing the FireCuda 530. An excellent drive, bringing high performance and an extra boost to systems that use traditional SATA.
---
XPG SX6000 Lite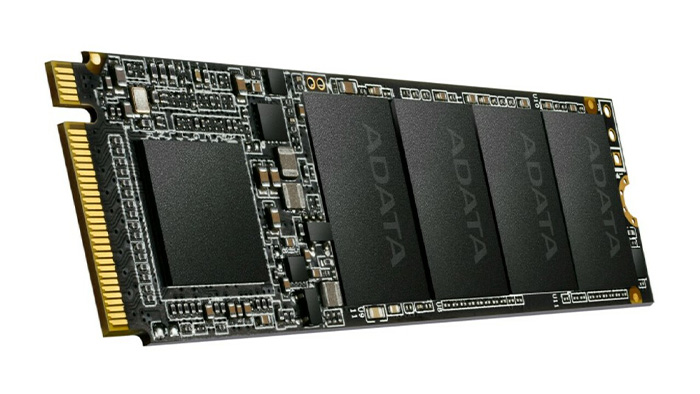 Despite offering slightly less capacity, the SX6000 Lite is a brilliant budget drive, that utilises Gen3 NAND Flash for speedy reads and writes. A worthwhile consideration overall!
---
Featured Video
We love this drive so much that we've featured it in a few of our PC build videos which you can check out on the GeekaWhat YouTube channel. There you'll find all of our latest builds and videos that feature some of the components that you see in our reviews.
Check out the YouTube video we've picked out which features the S20G in action with benchmarks and performance metrics!
Conclusion
Features

Design

Performance

Value For Money
Summary
I love how ADATA XPG have done something different with this drive, and provided a more affordable option to the market than the drives bigger brother, the S40G. RGB isn't going to be for everyone, but if you want to add some wow factor to your system this is a really clever way to do it.
A really cool drive, with good speeds and a MSRP price point that won't make your eyes water too much! 
Pros
✅ Very reasonably priced
✅ Offers fast storage at a better price point
✅ Awesome inclusion of RGB
Cons
❌ Doesn't offer higher storage capacities
❌ Not as fast as Gen4 PCI-E
❌ The drive does thermal throttle