XPG, ADATAs gaming brand, and a fast-growing player in the gaming hardware market, has announced the launch of new XPG LANCER 5600 DDR5 memory modules, its first DDR5 kits to support AMD EXPO (Extended Profiles for Overclocking). This builds on widespread XPG memory support whereby the full line-up of DDR5 memory modules are compatible with AMD's latest platforms, ensuring optimal stability and performance.
LANCER DDR5 5600 is one of the First to Support AMD EXPO
XPG LANCER DDR5 5600 is capable of delivering performance of up to 5600MT/s and comes in variants with or without RGB lighting. The kits also come with two heatsink colour options to choose from, allowing builders to customise builds to their liking. XPG name the colour options Midnight Black and Snow White. The launch comes shortly after the announcement of AMD Ryzen 7000 series processors, and makes XPG one of the first in the market to pledge support for the tech. 
XPG's full range of DDR5 memory models, include their CASTER, LANCER, and HUNTER ranges will also support AMD EXPO and be available globally in October, shortly after the launch of AMD Ryzen 7000 series in September 27th.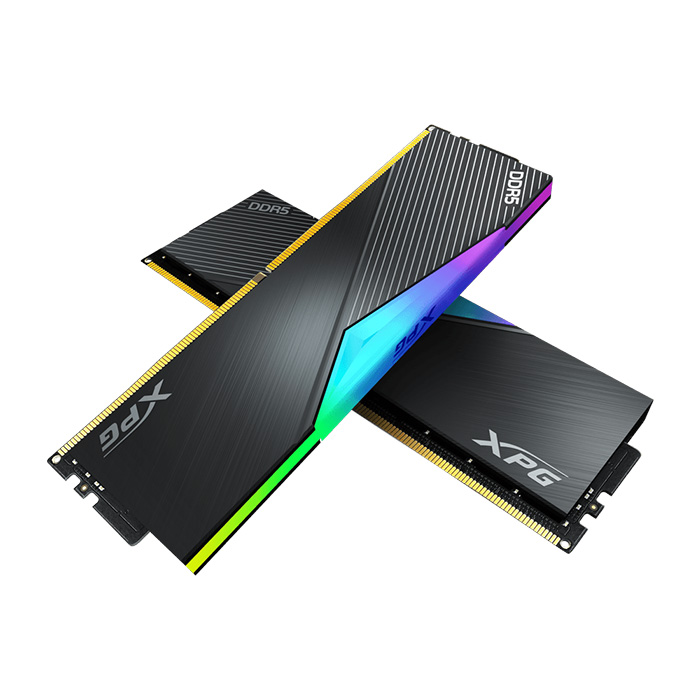 ADATA and XPG DDR5 Memory are Compatible with the Latest AMD Platforms
In addition to the XPG LANCER DDR5 5600, ADATA has also taken the opportunity to launch the ADATA DDR5 5600 U-DIMM memory module, which is also compatible with the latest AMD platforms. It is designed to provide avid creators and other users with high computing efficiency and stable performance. Both the XPG LANCER DDR5 5600 and ADATA DDR5 5600 U-DIMM memory are available in capacities of up to 16GB and come in single and double channel options. What's more, ADATA and XPG memory modules come backed by limited lifetime warranties for added peace of mind. The ADATA DDR5 5600 U-DIMM memory module is now available, while LANCER RGB and LANCER 5600 are expected to be available globally in mid-September.