Introduction
An exciting part of the year for any gamer is the announcement of fresh games coming to the scene. This year has seen a limited number of releases so far, with the likes of Elden Ring, and LEGO Star Wars: The Skywalker Saga smashing sales within the first weeks of their release.
This year has been looking relatively dire for new games as developers and publishers seemed to have jumped the gun – until this week. On the 12th of June, Xbox/Bethesda had their showcase announcing some huge titles, followed by the PC Gaming Showcase which also had some incredible new releases. Today we'll be rounding up the games we're the most excited to see here at GeekaWhat.
Suggested Article: PC Gaming Showcase 2022 Roundup
Xbox/Bethesda Roundup
After Xbox acquired Bethesda (the company known for huge franchises such as Elder Scrolls and Fallout) over a year ago, they've teamed up to bring Xbox and PC exclusive titles to the market. Bethesda has a large arsenal of subsidiary companies that make incredible games, so Xbox's bid to have them part of their exclusive range of developers was a big leap. However, Bethesda's titles over the past few years with the exception of a few have been relatively stale, so was this a good leap of faith, or potentially risky? Below we've covered the titles we're excited to get our hands on when they release.
Starfield
Bethesda has been sitting in the shadow of one of their own titles (The Elder Scrolls V: Skyrim) for quite some time. With many of their later releases being sub-par and never really hitting the sales that Skyrim did. Post Fallout 4, Bethesda started developing Starfield which is set to be their explorative space-RPG. This is also the first new intellectual property by Bethesda in over 25 years, so we have to assume its going to be awesome, right?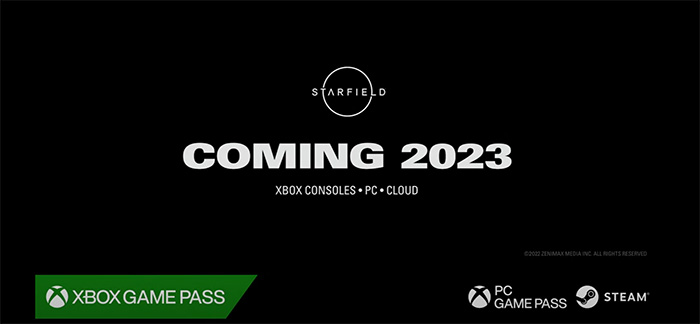 The showcase has left many long-time fans somewhat confused. During the showcase Bethesda showed off some gameplay for their latest title, and many were underwhelmed. Starting off on a somewhat desolate looking planet, the player comes across some crustacean-like aliens, some natural resource deposits, and then an abandoned base with pirates. The rest of the trailer shows off a hub world known as 'New Atlantis', some base-building, character creation, and then the most important part – flying.
All of this seemed relatively familiar though, with some fans calling out Bethesda for creating 'No Man's Sky 2' – a game well known for it's open-world survival elements set in space. Other viewers of the showcase also referred to the game as 'Fallout but in space'. Our opinion of Bethesda's newest title is that the fans may be right. The game does seem very familiar to existing titles and it appears Bethesda might be potentially late to the game with this release. But we still want to get our hands on the game before we make any assumptions. The gameplay trailer was unsatisfying, but we could be very surprised once we get a full release.
Redfall
Being developed by one of Bethesda's subsidiaries – Arkane Studios, Redfall is a very promising four player co-op game based around vampires. Potentially rivalling Vampire: The Masquerade – Bloodlines, Redfall looks to introduce a Left 4 Dead style campaign where you fight off hordes of vampires.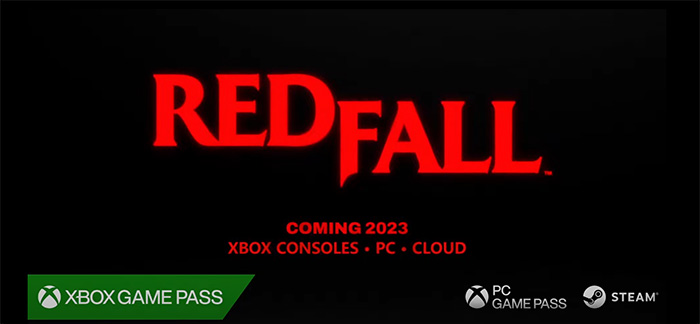 Each character has different special abilities with each of them having different focuses. One of them has stealth-based abilities, while another seems to have a robotics and tech focus, we also saw a character with telekinetic abilities, and another using some sort of electrical traps.
The gameplay looks very cool, and if Arkane have positioned themselves well, Redfall could definitely be a game that people play for a long time to come. The game is set to release in 2023 for Xbox consoles, PC and Cloud gaming, so we'll see what Arkane has gone in store for us with their newest game.
Diablo IV
The long awaited release of one of their most popular titles from Activision/Blizzard – Diablo IV. Diablo III launched back in 2012 and although it holds up well to today's standards, it is still a ten year old game. Since the announcement (and proceeding flop) of Diablo Immortal, fans have been extremely disappointed with the lack of information about a mainstream Diablo release. During the showcase this changed.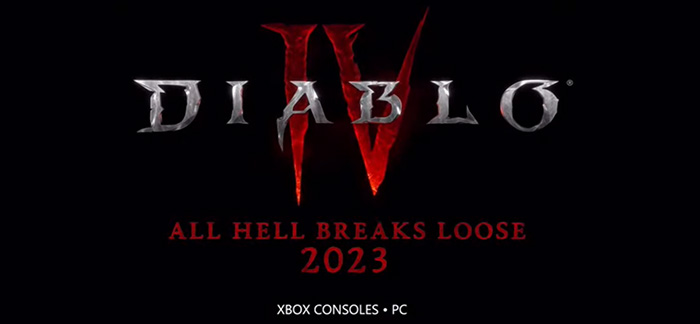 A huge segment was dedicated to the new Diablo game and we were not left disappointed. This game embodies the originals but adds a fully open world with entirely overhauled graphics, awesome local events, and a new character class – the Necromancer. We were given loads of information, and as a fan of the franchise myself I'm extremely excited to see what this new entry brings to the table.
High on Life
An interesting addition to the showcase from the Squanch Games developer was High on Life. This games comes from the creators of the renowned adult cartoon Rick and Morty, and sets you on an adventure where you kill alien bounty hunters and rescue people.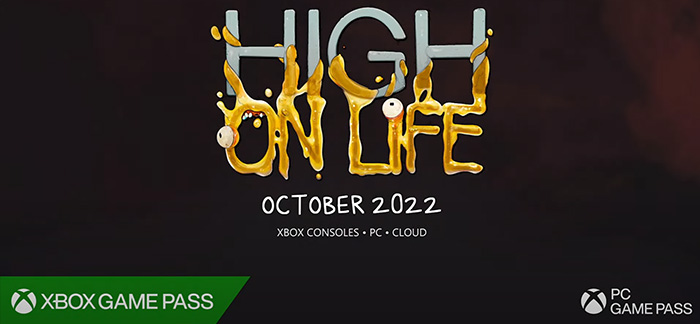 The most interesting point to note with this game is that the guns you have are sentient. Each gun has its own personality and guides you to do specific things while you're on your quest across different planets. Although not much was shown off for this game, I believe it could be very interesting to play.
As someone who has played the two VR games – Trover Saves the Universe, and Accounting+, Squanch Games hasn't had a flop so far. Despite both of their popular releases being virtual reality exclusives they still sold relatively well, and with High on Life not being specific to VR, we could definitely see this game go very far.
Flintlock The Siege of Dawn
A new entry from A44 Games surprised everyone, and we're not sure how to feel about it. 'Flintlock' would suggest this is a game about pirates, but you would in fact be wrong. The trailer opens with a war-torn settlement, soldiers equipped with old musket-like rifles hiding in trenches. Then we are shown what looks to be a female protagonist wielding an axe in the one hand and a smaller flintlock rifle in the other. And beside her is some sort of pet, but it isn't a typical dog or cat as the animal has blue/green pointy ears – perhaps some sort of fox?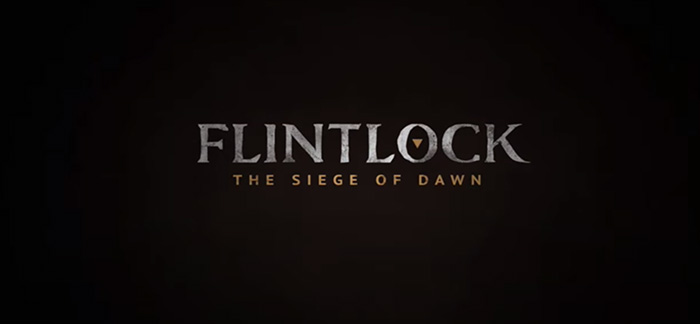 The rest of the trailer shows some awesome looking combat where the protagonist is fighting all sorts of enemies from skeletons, enchanted armour, humans and other creatures. Visually this game looks stunning, and combat-wise it looks very fluid, almost similar to God of War or Assassin's Creed where players can launch multiple combos of attacks to destroy their enemies. Personally I'm very excited to play this title and I can't wait to see where this game takes us, this is a brilliant entry from A44 Games.
Minecraft Legends
This entry from Mojang was surprising more than anything. Not much was shown in the trailer other than cinematics, but from the brief gameplay this looks to be a mass hack-and-slash title, similar to Dynasty Warriors or Nintendo's Hyrule Warriors.
You play as a Minecraft character battling through swathes of enemies in an attempt to get to the Nether portal in the overworld. This game could be very good and it'll be interesting to see what Mojang have put together in Minecraft Legends.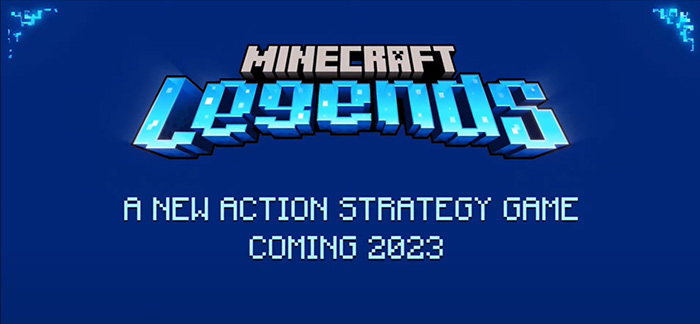 Grounded
Made by the creators of Fallout New Vegas and Outer Worlds (Obsidian Entertainment), Grounded has been a popular open-world survival game for a while. Offering a gameplay perspective similar to the 1980s movie hit 'Honey, I Shrunk the Kids'. You play as characters who have been shrunk down to miniscule people trying to survive and make your way through the back garden, facing enemies that see you as food.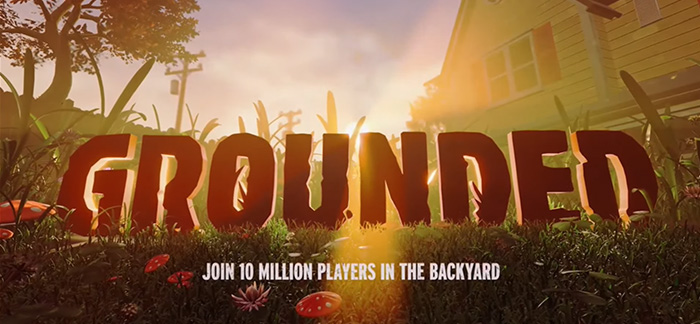 Grounded has been in 'game preview' (or early access) for quite a while now, and the showcase saw Obsidian officially release the game with a fleshed out story, building and more mechanics. This game has been relatively popular since its release on Xbox Game Pass, with players wanting more, so we're excited to see how this game pans out in September this year.
Other Game Releases
The games that we've taken a look at today are the ones that we're the most excited for. But the showcase saw many other releases that are highly anticipated and could be extremely good for both PC and console gamers. For a full overview of the showcase check out the video provided by Bethesda Softworks on YouTube: