Introduction
When putting together the best parts for your PC build, one of the top considerations is what games you'll be playing. Once you know this, you can better plan the parts and ensure you pick up components optimised for your favourite titles. This matters because some games may be more demanding than others, requiring more GPU horsepower, while others will be better suited Nvidia designs, due to Ray Tracing & DLSS support. One title that has topped the gaming market for a number of years is Fortnite. The Epic Games title is ever-evolving, with new game modes, adjusted maps and implementations of features like Ray Tracing and DLSS. With this in mind, which card is going to best when picking out your build's next components with Fortune in mind?
One of the ways to do this, is to put games at the forefront of your build considerations. By choosing what games you'd like to play at what settings, you get a better indication as to what components you'll need to buy to achieve this. Today we've removed some of the frustration by covering the best card to buy for Fortnite in 2022. These series of articles will be looking at the best components needed to run your favourite titles with great performance metrics.
Background Data
When recommending the best component choices and PC build for any game, we look at the full range of current-get GPUs from AMD and Nvidia. This helps us to recommend the best, up-to-date choices, with tried and true cards that perform in a range of titles. All of our cards are tested in more than 10 of the most popular games out there, including Fortnite, Apex Legends, Valorant, COD Vanguard and more to ensure strong all-around performance that will look after your for years to come.
Before recommending the best GPUs for Fortnite, we tested all of these cards at 1080p High and 1080p Competitive Settings. The latter involves tuning down many of the settings to low, aside from the render distance, which is set to far. This ensures you can see competitors as far ahead into the distance as possible. We also enabled Nvidia DLSS in both tests, and set this to Performance mode. DLSS helps to supercharge frame rates with minimal visual fidelity loss, and is something we have explored in more detail previously.
Best GPUs to Buy For Fortnite @ 1080p
Best Nvidia GPU For Fortnite – RTX 3060
Base Clock Speed: 1.32GHz
Boost Clock Speed: 1.78GHz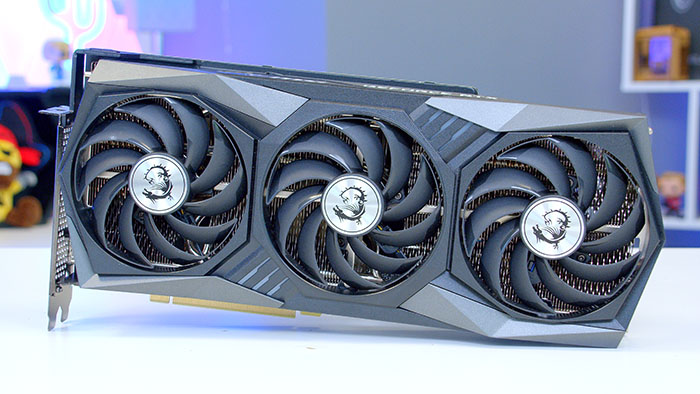 In our view, the best Nvidia GPU for Fortnite is Nvidia's tried and true RTX 3060. It provides plenty of horsepower for Fortnite at 1080p, and sits firmly in between the RTX 3050 and RTX 3060Ti. This is a card that provides great performance for a very reasonable price in all titles, but Fortnite in particular. A bonus to picking up this Nvidia GPU is support for DLSS. This software gives users the ability to reach better framerates at higher resolutions with AI deep-learning. Nvidia's DLSS is supported by many games, one of which is Fortnite, allowing frame rates to climb further. Needless to say, this card is a great choice for those looking at playing Fortnite at 1080p and beyond.
Buy the RTX 3060 on:
Best AMD GPU for Fortnite: AMD Radeon RX 6650XT
Base Clock Speed: 2055MHz
Boost Clock Speed: 2635MHz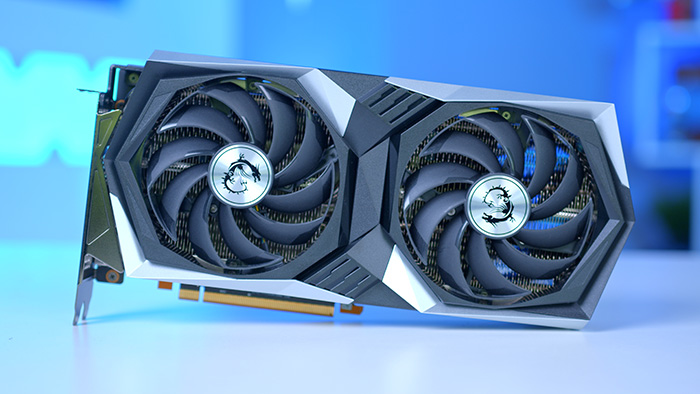 AMD's answer to Nvidia's RTX 3060 is the new RX 6650XT. If you can't pick up the aforementioned 3060, then this card is a great alternative that provides very similar performance for a similar price point. Although AMD's FidelityX Super Resolution (FSR) is still a bit lacking on the supported games, you can still utilise RSR with this card for some extra frames. Radeon Super Resolution uses the same algorithm found in FSR which will provide users with a performance boost when upscaling, much like DLSS.
Buy the RX 6650XT on:
Benchmarks
To give some context on the kind of performance you should expect from these cards, we've provided some benchmarks below. The benchmarks feature on our very own YouTube channel – 'Benched'. Here you'll find all of the performance numbers for the latest titles like Battlefield 2042, CoD Vanguard, and of course Fortnite! The benchmarks today show Fortnite at 1080P high settings.
Across the entirety of the gameplay, framerates remained pretty consistent. There was around a 10-20 frame difference between both cards, with the 6650XT coming out on top with an average of 137FPS. On the RTX 3060, the average remained respectable with on average 119FPS – still very good overall. There were some dips here and there with high intensity areas causing the RTX 3060 to drop below 100FPS, but the GPU remained above 60FPS at all times. The 6650XT is rather impressive, and even in areas where there were plenty of objects or gun fights, it generally didn't drop below 100 frames.
Both of these cards definitely held their own in Fortnite, demonstrating their power in such a popular title. Either of these cards are a must-have when it comes to performance at 1080P high settings.