GeekaWhat is a reader-supported site. When you shop through links on our site, we may earn an affiliate commission. You can read our editorial promise here.
Introduction
Over the past year we've seen GPU prices plummet to a more tolerable level after consumers faced mass stocking issues, bitcoin mining and scalpers creating turbulence for gamers. Today is an exciting day for those looking to grab a new graphics card as the recent prices reductions look pretty insane.
Over at Ebuyer we're seeing huge GPU price drops, with AIBs nearing the MSRP mark, making now the best time yet to pick up a new RTX 3000 graphics card for your gaming PC! We've rounded up a few of the great deals from Ebuyer's GeForce week showing off the great deals for GPUs in the UK.
GPU Deals
ASUS RTX 3060Ti 8GB Dual Mini OC V2 @ £399.99
The first card we have picked fro the myriad of offers is the ASUS Dual Mini OC 3060Ti. This particular GPU is a small but powerful card that excels in both 1080p and 1440p gaming. This ASUS model is designed as a smaller form factor card with a more minimalist shroud and simple cooler. The dual fan design should keep the GPU nice and cool when you're playing some Fortnite, or possibly some Battlefield 2042.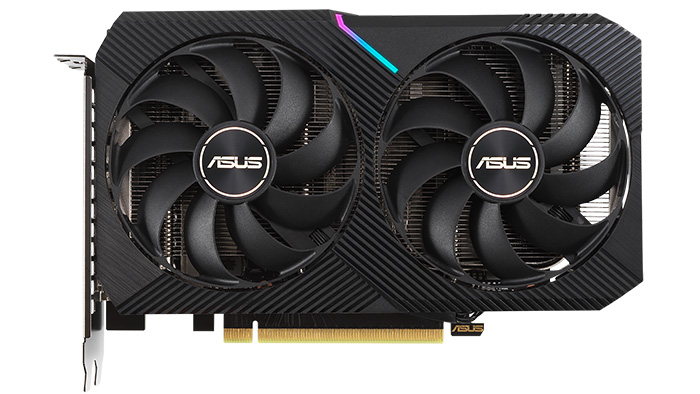 In terms of specs, the ASUS Dual Mini is clocked at a whopping 1710MHz, providing a boost in both gaming and workstation applications. This 3060Ti also comes with 4864 CUDA cores, and 38 RT cores, giving it some legs in Ray Tracing capability. Overall, if you're got a smaller build, or you're looking to pick up one of the best mid-range GPUs on the market, the ASUS RTX 3060Ti 8GB Dual Mini OC V2 is a great bet!
Buy the ASUS RTX 3060Ti 8GB Dual Mini for £399.99:
MSI RTX 3060Ti Ventus 3X 8GB OC LHR @ £459.99
Next up is MSI's RTX 3060Ti Ventus card. This card is the 'lite hash rate' version, which means you can't mine bitcoin, ethereal or other crypto currencies. Gaming performance, on the other hand, is top notch! You'll be able to play plenty of games at high settings without dropping a frame. The shroud of this card follows a more minimalist style, similar to the above ASUS Dual Mini. There's no RGB located on this GPU, but I'm a huge fan of the accents and edges located across the entirety of the shroud.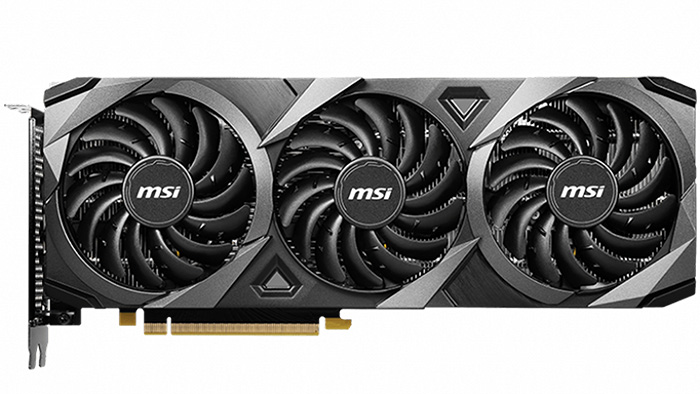 A bigger point to note is that this card is the 3X version, so it has more fans providing plenty of cooling for your GPU during a long session of gaming. Specs wise, you're looking at the same amount of cores and VRAM as the ASUS Dual Mini, but the clock speed differs slightly. The MSI Ventus has a 1695MHz clock speed, so your GPU will constantly keep boosting under load, providing better performance and frames as you go.
Buy the MSI RTX 3060Ti Ventus 3X 8GB OC LHR for £459.99:
PNY RTX 3060Ti 8GB XLR8 REVEL Epic-X LHR @ £429.99
Our final card of the day is PNY's XLR8 REVEL Epic-X 3060Ti. This card features a slightly different design aesthetic with a more boxy style of shroud. This couple with the RGB light strip located at the top of the card is a nice touch, glowing brightly through any tempered glass panels. The dual fan design should keep your card nice and cool during your gaming sessions.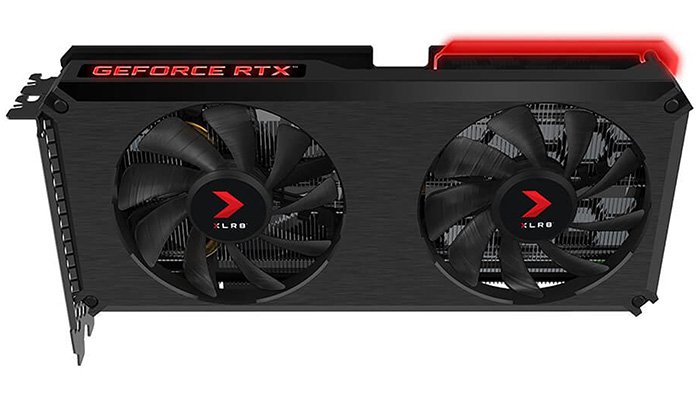 In terms of specs, this PNY variant has an awesome 1665MHz clock speed. This is slightly lower than the other two cards we've looked at today, but this is because this PNY GPU is geared more towards the budget market. With the card sitting at £429.99, this is one of the cheaper AIBs that we've seen. But despite this card offering a little bit less with clock speed, you're not missing out on much performance when gaming at 1080p and 1440p resolutions!
Buy the PNY RTX 3060Ti 8GB XLR8 REVEL Epic-X LHR for £429.99: