Introduction
The time has finally arrived, Nvidia's brand new RTX 3090 graphics cards are available, and we're here to talk about them! We have all of the technical information pertaining to the new RTX 4090 GPU, along with some all-important benchmarks to see where this card aligns itself in market positioning and performance.
We'll be testing out the brand new RTX 4090 and seeing how it fares against Nvidia's tried and true flagship GPU from the RTX 3000 series, the 3090. Will the RTX 4090 offer double the performance for significant price hike? Or is the 3090 still set to be a high performance king when it comes to the top-end PC gaming market. We'll be answering both of these questions, along with discovering the differences with some gaming benchmarks in a GeekaWhat versus battle!
Suggested Article: Nvidia GeForce RTX 4090 Review (Founders Edition Benchmarks)
GPU Versus Battle
Nvidia GeForce RTX 4090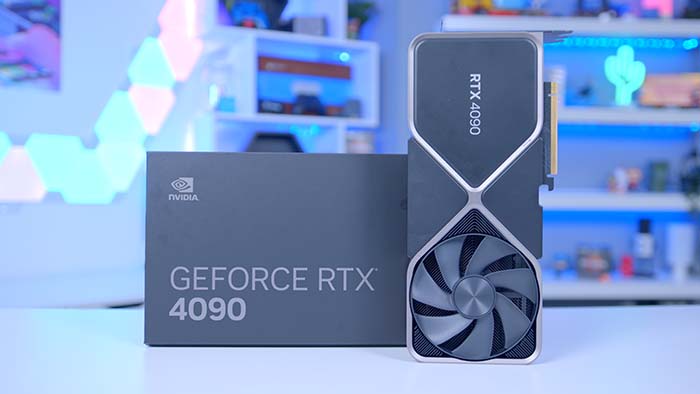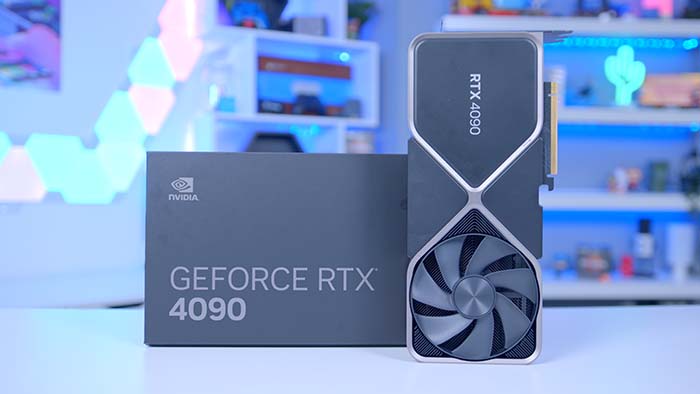 | | |
| --- | --- |
| Memory Capacity | 24GB GDDR6X |
| Boost Clock Speed | 2.52GHz |
| RT Cores | 191 |
| CUDA Cores | 16384 |
| TDP | 450W |
| Release Date | October 2022 |
| Price | Check Price on Amazon |
Nvidia RTX 4090 Specs
Nvidia's RTX 4090 is the flagship card, having officially released on the 12th of October 2022. Prior to Nvidia's official announcement, there was much speculation about the specs, pricing and performance of this card. A few months later, and it is safe to say Nvidia have not disappointed here. With over 16000 CUDA Cores, nearly 200 RT cores, 24GB of the latest GDDR6X memory, and a 2.52GHz boost clock speed this is one well-equipped GPU. A behemoth when it comes to the specs, but how does it stack up when it comes to performance?
We've covered this in more detail below, but a brief glance shows this card is totally crazy. New titles that we've seen GPUs struggle at when cranked up to max settings, have performed like a knife through butter on this PC. Titles like Cyberpunk 2077 which previously suffered at max settings with a powerful GPU can now flourish and reach reasonable frames, providing excellent visual fidelity in the process. This card is able to push out incredible performance when paired with an equally high performing system offering plenty of headroom when playing titles at 4K with Ray-Tracing enabled. The RTX 4090 is also an exceptional performer when it comes to video editing due to its rendering capability with the dual 8th Gen AV1 encoders offering up to two times export speed.
When we take a look at pricing, this is where things start to get slightly more muddy. Although the RTX 4090 definitely offers awesome performance, the price is a harder pill to swallow. The MSRP for this powerhouse component has surpassed the $1500 mark which is a $300 price bump when compared to its predecessor. For this reason, it makes the 4090 a rather difficult GPU to buy, and we expect that only enthusiasts are likely to pick up this card. $1500 is the typical price for a decent mid-range system nowadays, so having to pay this much for one component is a kick in the teeth to some extent.
Buy the Nvidia GeForce RTX 4090 on:
Nvidia GeForce RTX 3090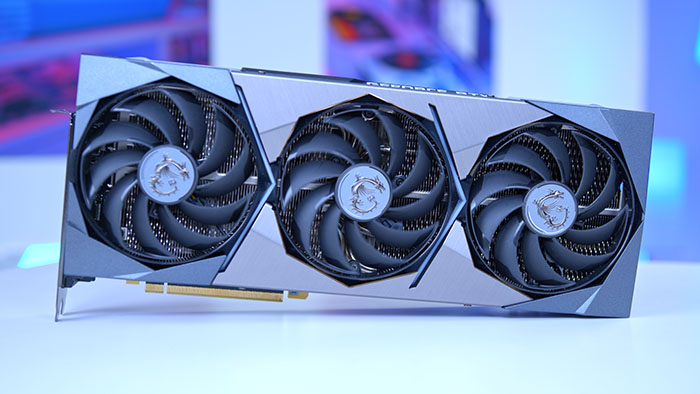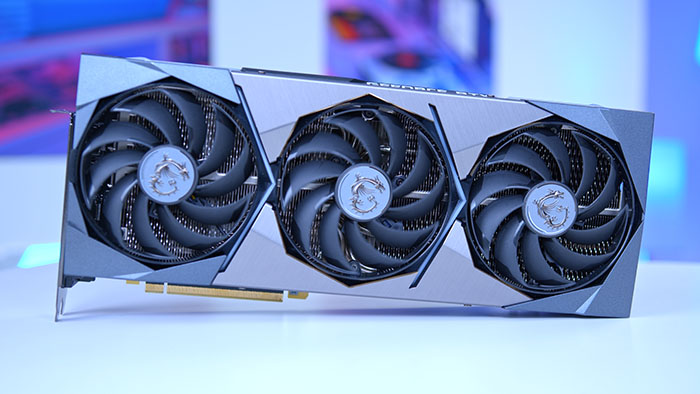 | | |
| --- | --- |
| Memory Capacity | 24GB GDDR6X |
| Boost Clock Speed | 1.70GHz |
| RT Cores | 82 |
| CUDA Cores | 10496 |
| TDP | 350W |
| Release Date | September 2020 |
| Price | Check Price on Amazon |
Nvidia RTX 3090 Specs
The RTX 3090 was one of the flagship GPUs to release in September of 2020 (amid the worldwide GPU crisis). The 3090 was also the first card that introduced the world to a '90' SKU from Nvidia, topping the previous '80' design. Although reviewers and benchmarkers were definitely wowed by the performance of this card, consumers could not concur with this, due to the inability to pick up a brand new RTX 3000 series card. However, as time has gone on and market stability has improved, picking up an RTX 3000 GPU is both possible and, for many of the cards, now affordable.
When looking at the specs, you'll notice a relatively major difference between the 3090 and 4090. Although the CUDA and RT core counts are definitely strong, the amount of them is halved between these cards. Graphical memory capacity remains the same, but boost clock speed has also seen a drastic improvement on the 4090. Despite the difference in specs, the RTX 3090 is still an excellent performer at 4K max settings while also offering incredible metrics with heavier workloads like rendering, and video editing. 1440P and 1080P pose no challenge to the 3090, and will furthermore provide great performance in a variety of games especially at higher settings with 4K and Ray-Tracing enabled.
Pricing shares a similar story to the RTX 4090, with this card sitting towards the top-end of the market. I'd still argue that this card is definitely expensive for the average consumer, but as the 3090 slowly becomes out of sate, we'll see the prices continue to drop for this GPU. The RTX 3090 is an incredible card, and if you're looking to build a high-end system, then this might be your go-to card while we wait for the prices to lower on the next generation of cards.
Buy the MSI Suprim X RTX 3090 on:
Our Testing Methodology
The approach that we take to testing involves following a rigorous standard that aims to provide real-life context on how a system or component performs. All of the parts we test are benchmarked with a game (to demonstrate the kind of frames you should expect), along with synthetic benchmarks to show how high the performance can fly. All of the benchmarks we conduct are done in a way that can be repeated by external parties and can expect the same results. We also ensure that each component is paired with similarly performing options to minimise any bottlenecking that would change our results.
Benchmarking Performance
All of our benchmarking runs are recorded and feature on our very own YouTube channel – 'Benched'. There you'll be able to find performance metrics of the newest components being benchmarked in a variety of the latest triple A and Esports titles!
Battlefield 2042
First off, we fired up Battlefield 2042 to see how the RTX 4090 and 3090 compare. As you can see, with DLSS enabled at 4K the 4090 absolutely skyrockets to 144 frames per second on average. Players of Battlefield 2042 will benefit greatly from having a high refresh rate, due to the fast-paced nature of the game. This makes seeing the 4090 reach 144FPS particularly exciting.
By comparison, the RTX 3090 lagged behind with just 92FPS on average. This is fine for users looking to saturate a 60Hz panel, but not particularly fantastic for top-end displays and a faultless gaming experience.
Apex Legends
In Apex, again the RTX 4090 absolutely dominated the 4K space offering nearly 200FPS during our benchmarking run. This is awesome to see, as Apex is another competitive title that benefits from a higher refresh ratel, once again giving you a competitive edge. The 3090 was able to provide a respectable 132FPS which is still great at 4K, but unfortunately doesn't reach the 144Hz refresh rate sweet spot.
Valorant
In Valorant we were absolutely blown away by the performance of the RTX 4090. We've benchmarked many components with a variety of games, and we've never managed to reach a high of 500FPS at 4K consistently… until today! The 4090 blew any other GPU currently on the market out of the water, hitting 502FPS on average, and maintaining this level throughout. The 3090 still held a more than reasonable 410FPS at 4K, and despite offering slightly weaker performance than the 4090, at frames this high it will be barely noticeable. Both of these GPUs performed extremely well on this very popular Esports title.
Fortnite
In Fortnite, the 4090 was once again the best performing GPU of the bunch, offering offering over 300 frames on average. The 3090 still delivered more than 280FPS, but unfortunately wasn't able to surpass (nor come particularly close to) the performance of the 4090. Both of these GPUs performed incredibly well, and needless to say, you won't be missing out on a competitive edge with framerates this high.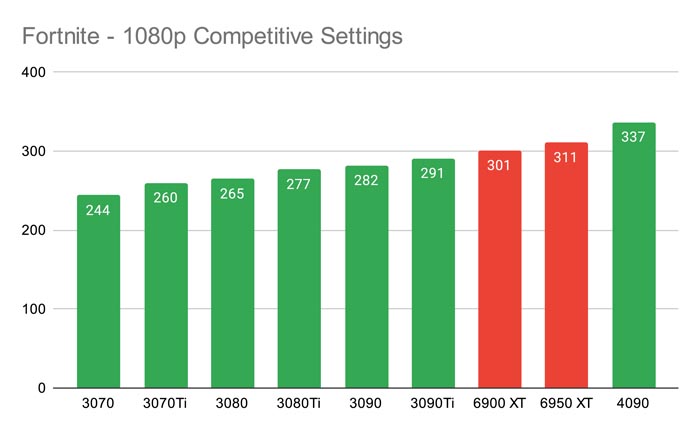 Conclusion
Looking back at some of the questions we asked at the start, we can finally see which of these behemoth GPUs comes out on top, while discovering the key differences between them. Our verdict – the RTX 4090 is a clear winner here! If we look at the specs of both GPUs, it is adamantly clear that the 4090 is a winner in its offerings bringing double and sometimes quadruple performance to a plethora of games. But despite being built to stand up to any settings, the RTX 4090's price is a little bit too high for our liking.
We all knew that the 4090 would be priced over the $1000 mark, based on its predecessor, the 3090, and it would be frankly ludicrous for Nvidia to price this card lower through risk of losing money. However, I feel that even though the performance is excellent, this cost will prove difficult to justify for even many in the enthusiast bracket.