Introduction
Entry level builds will often vary in price range, and performance metrics with the components you've picked. Some users may decide to go with a budget philosophy so they can decide whether they're sure about PC building. Alternatively, some people may go to the high-end market to get the highest possible speed and power out of their build.
Well today, we've opted for a middle-of-the-road approach. Picking out mid-range components gives you the choice of nice aesthetics combined with decent performance levels without massively breaking the bank. The build we've chosen has some mid-range components such as the Core i5 12400F and Gigabyte's 3060Ti Eagle OC Edition.
These parts are absolutely brilliant for a well balanced gaming experience at High Settings, 1080p. You also get some great scope for gaming at 1440p, which is nice to have. In all honesty, this price range is where you'll see the best value for the money you spend, with some incredible gaming experiences possible!
The guide we've made breaks down the key parts of the build and shows that you don't need to pour loads of money into a system for great performance.
Suggested Article: Best GPUs to Buy in 2022!
Main Components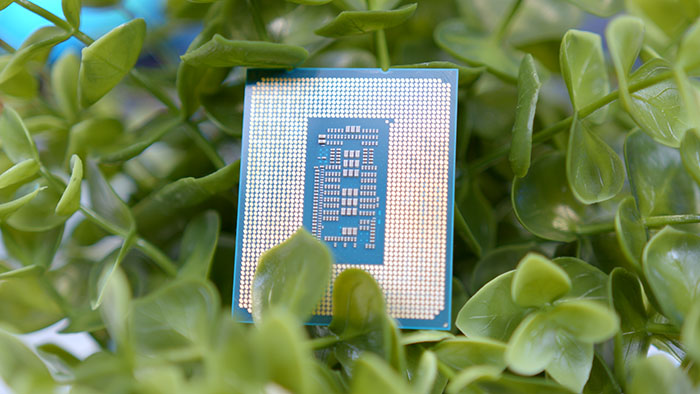 CPU: Intel Core i5 12400F
The i5 12400F is an awesome CPU that gives you some extra headroom when it comes to getting the most out of your games! Intel's 12th Gen range of processors comes with loads of features and options. The i5 12400F is a particularly favourite of ours, with the great price point providing solid single and multi threaded performance metrics.
Buy the Intel Core i5 12400F on:
---
Key Facts:
Boost Clock Speed: 4.4GHz
Core Count: 6
Thread Count: 12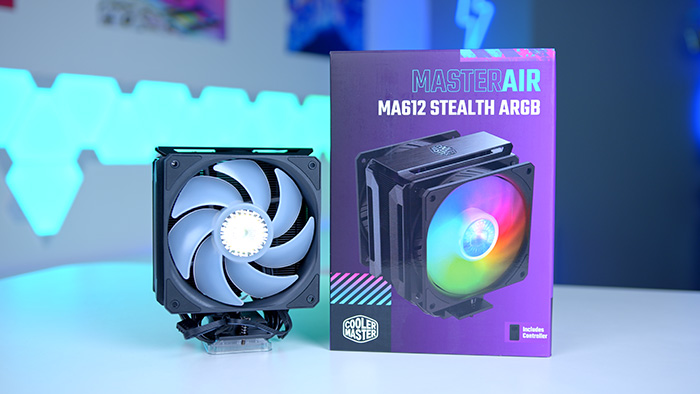 CPU Cooler: CoolerMaster MasterAir MA612 Stealth ARGB
Although our CPU isn't unlocked for overclocking, it is always worth getting better thermals if you can afford to! The CPU cooler we've opted for CoolerMaster's MA612 Stealth, which has 2 Sickelflow fans for great push and pull, and plenty of RGB for fancy lighting options.
Buy the CoolerMaster MasterAir MA612 Stealth on:
---
Key Facts:
Max RPM: 1800RPM
Connector Type: 4-Pin
RGB: Yes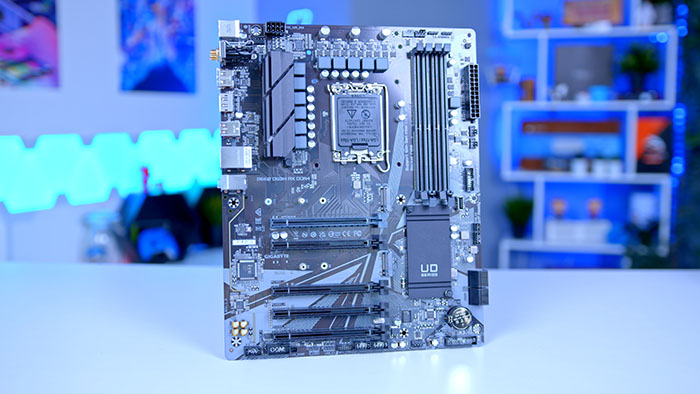 Motherboard: Gigabyte B660 DS3H AX DDR4
Gigabyte brings plenty of range when it comes to their motherboard choices, but a lot of their B660 boards bring newer processors to a budget market. With PCI-E 4.0 M.2 support and high speed memory overclocking, this board is ideal for our somewhat cost conscious build.
Buy the Gigabyte B660 DS3H AX DDR4 on:
---
Key Facts:
Form Factor: ATX
Built-in IO Shield: No
Max Memory: 128GB
We've done a review on the B660 DS3H AX DDR4 which covers its best features in more depth, go check it out!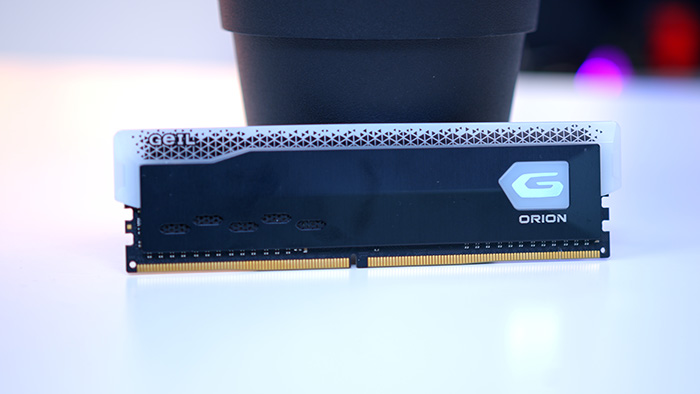 RAM: GeIL Orion RGB DDR4 16GB
This build deserves a little bit of flashiness and the GeIL Orion 16GB DDR4 kit is our choice today. With a unique lighting bar design, we're putting design at the forefront with this memory kit!
Buy the GeiL Orion RGB DDR4 16GB on:
---
Key Facts:
Capacity: 16GB
Clock Speed: 3600MHz
CAS Latency: 18-20-20-40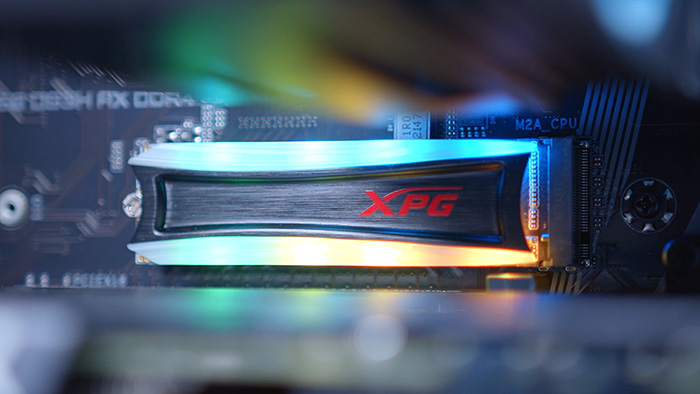 SSD: XPG Spectrix S40G
With any decent build we need an SSD to match it! Today we've chosen ADATA's XPG Spectrix S40G. The Spectrix S40G has very speedy reads and writes with the PCI-E interface. It also adds that RGB flashiness we've been adding to this build.
Buy the XPG Spectrix S40G on:
---
Key Facts:
Capacity: 512GB
Read/Write Speeds: 3500MB/s / 3000MB/s
Interface: PCI-E Gen3x4
We've also done a review on this SSD's not so distant relative the Spectrix S20G, go check it out!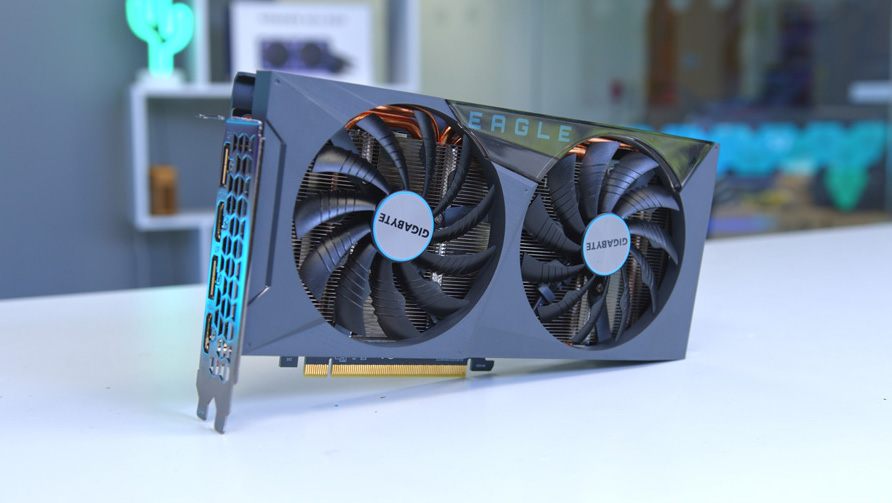 GPU: Gigabyte RTX 3060 Ti Eagle
Gigabyte's RTX 3060 Ti Eagle edition utilises Nvidia's newest 2nd generation RT cores and 3rd gen Tensor cores. These are ideal for DLSS which will boost performance in games using Nvidia's AI software integration!
Buy the Gigabyte RTX 3060 Ti Eagle on:
---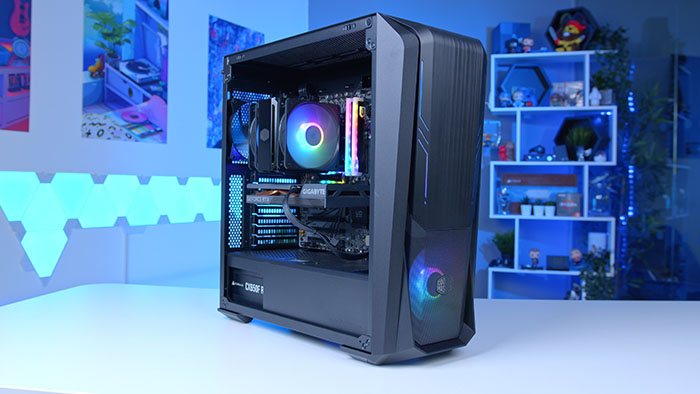 Case: CoolerMaster Masterbox 500
The Masterbox 500 case is a very sophisticated looking case for its lower price tag. With a very futuristic look, plenty of included RGB, a screw-less tempered glass side panel, and also support for every consumer motherboard size. What's not to like!
Buy the CoolerMaster Masterbox 500 on:
---
Key Facts:
Form Factor: Mid-Tower
Fan Support: 7
Motherboard Support: Mini-ITX, Micro-ATX, ATX, and E-ATX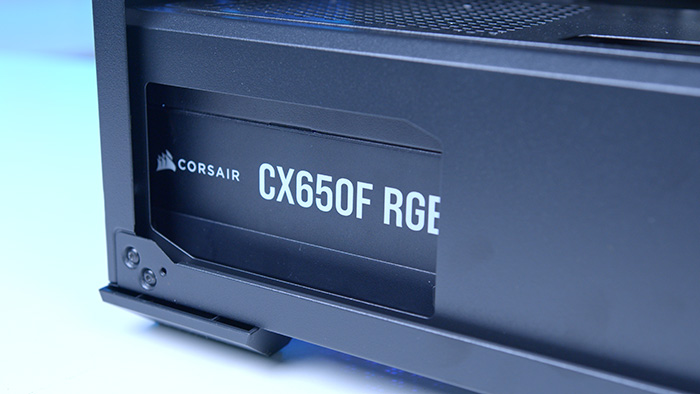 PSU: Corsair CX650F RGB
The CX650F is an ideal wattage for the build we've picked today. More importantly though, this PSU comes with principal RGB that we want in this build.
Buy the Corsair CX650F RGB on:
---
Key Facts:
Wattage: 650W
Modular: Yes
Efficiency: 80+ Bronze
Mid-Range Peripherals
Finding peripherals that fit both the aesthetic of your build and also are within a price range you're comfortable with can be hard. Because this build has more of a mid-range focus we've got a little bit more wiggle room when it comes to peripherals choice. Fitting with the theme of RGB we've picked some of our favourite mid-range peripherals that have the additional lighting flair that fits nicely with the build!
Logitech PRO Gaming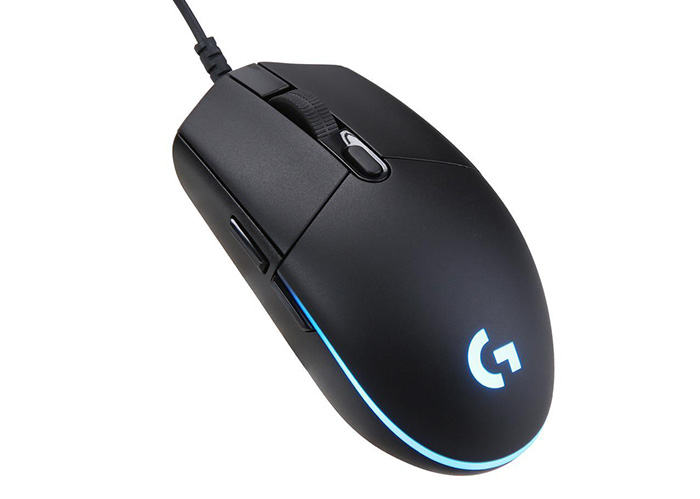 The Logitech PRO Gaming mouse is an absolute 'bang for your buck' peripheral. It uses the most accurate sensor available through Logitech. Offering up to 25,600 DPI for extreme accuracy in gaming titles. Also supporting Logitech's LIGHTSYNC RGB, you can sync up other products to match the lighting effects and theme with the rest of your build. Overall, a brilliant mouse choice to fit with this build!
---
SteelSeries Apex 3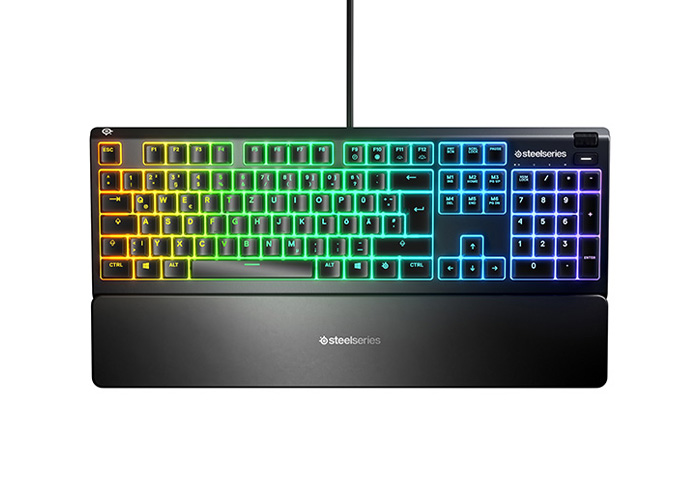 The SteelSeries Apex 3 is a full sized keyboard with quiet switches rated for over 20 million keypresses, making this keyboard last for a long time . With the premium magnetic wrist rest to soften the prolonged usage on your wrists while you're gaming! It also comes with a 10-zone RGB illumination for those rainbow effects that we all know and love that will also react to effects in some of your favourite games!
---
Corsair VOID ELITE RGB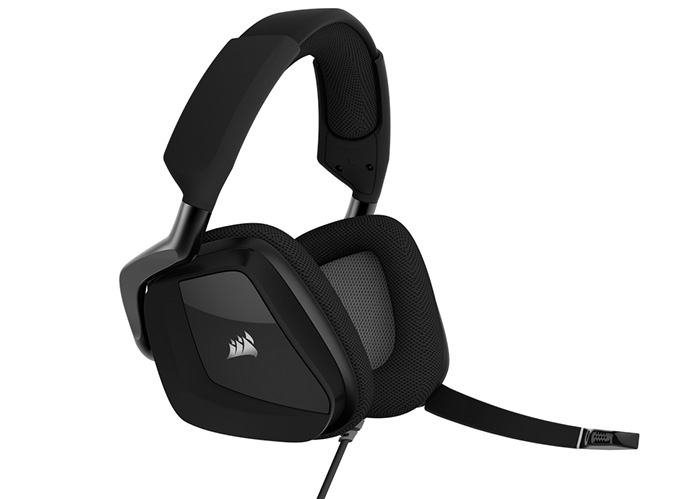 Corsair's VOID ELITE RGB wired gaming headset brings crisp 7.1 surround sound to your gaming setup. This headset is ideal for those that want some of the best audio for quiet footsteps, or thunderous explosions. Offering compatibility with Corsair's iCUE software syncing up with the rest of your RGB goodness. The earcups are a breathable microfiber mesh, for ultimate comfort when gaming!
---
Benchmarks
Gallery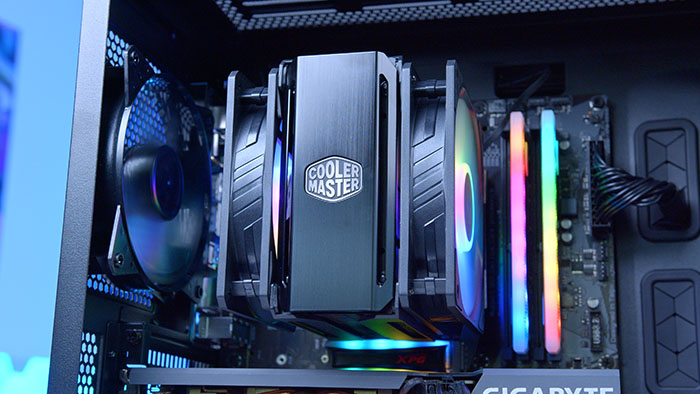 Video